How to Get More Views On Youtube in 2023
So you're trying to get more YouTube views, but you don't know where to start? You have the perfect title, tags, and description. Your video is funny, and you've been promoting like crazy on your Facebook and Twitter pages, but your video still doesn't get the recognition you think it deserves? We've covered you with a few little-known tips that might help upload your YouTube video view.
Before we get started, it's important to remember that Rome wasn't built in a day, and there's no foolproof way to transform your video into a viral hit overnight. It will undoubtedly take time for your videos to start taking off, but these seven tips will help guide you in the right direction and give you more of the views you 're getting today.
Make content about what your audience wants to watch
For every form of content you create, you want to make sure it aligns with what your audience wants to watch. Whether you are writing a blog post or creating a video, let's start by getting to know your audience and what kind of content they want you to see.
If you're just beginning to promote your YouTube channel, check out your rivals or other video creators in your industry. Take a look at which of their videos get the most feedback and interaction. This can give you ideas of what subjects your audience wants to know about and what kind of content they want.
Another tip is to look at your YouTube Analytics if you have already uploaded your videos. YouTube provides you with comprehensive information on demographics, location, interaction, and other useful statistics.
Interact with your Youtube viewers
While you may not think of YouTube as a social network per se, the platform is a vibrant community where users interact via content through profiles, "likes" and comments.
It sounds pretty "social" for as far as what is considered "social". As noted above, any kind of engagement with your viewers is seen as a positive indicator of YouTube. If nothing else, interacting with your subscribers can help you build a stronger relationship with your audience. "Liking" comments only take a couple of seconds, much like pinning a top comment as a kind of personal message to your subscribers.
For example, the music channel Artzie Musik regularly "likes" and responds to comments about its recent uploads. The creator of the channel regularly goes back and forth with subscribers to show appreciation and answer questions, too. Much like you would respond to comments and engage your followers on every other social network, YouTube is no different.
Ask for likes, shares or comments
That may sound too good to be true, but a lot of times, simply asking for engagement is the best way to spread your videos. The fact is not everyone who likes your video will drop a "like." Especially if you're an up-and-coming channel, it's no shame to ask for love directly. You can take a page out of Graham Stephan's playbook when it comes to asking for engagement. In his videos, he always asks his viewers to like his video for "the Youtube algorithm" and you can look at the number of likes he gets on his videos to see how effective this simple method is.
As an alternative, asking viewers a question to answer in the comments section or to check out another related video is the perfect way to keep the engagement going. You can also link to other videos or drop an external link to your site to serve as a kind of CTA.
Write appealing curiosity-inducing titles
YouTube marketing is all about how you present your videos. Like it, literally. Titles are a make-or-break when it comes to the success of your film. Ask yourself this question: are you presenting your content as "must-see" or "meh?" "
The key to creating killer titles is to grab your audience's attention without resorting to clickbait headlines. People want content that's entertaining, and they also want to know what the word "go" is about in your video.
You can take a page, for example, from the playbooks of YouTube giants like Mojo and WhatCulture. These videos rely closely on list lets, question-based titles, or hyperbole ("insane," "… of all time") to attract views.
"Best-of" lists and "how-to" titles are also a good bet. The takeaway here is that you should probably spend time mulling about eye-catching titles rather than jumping to the first concept that pops in your mind.
As far as the specifics are concerned, the frequently cited study by Tubular Insights notes that YouTube video titles should be between 41 and 70 characters. In the meantime, tools such as CoSchedule 's Headline Analyzer recommend 55 characters for an attractive headline. CoSchedule's tool isn't specifically designed for video titles, but it's great for brainstorming YouTube-friendly titles to help promote your YouTube channel.
Create your own thumbnails
One of the simplest yet most effective tactics to promote your YouTube channel is to create appealing custom thumbnails. Think of your thumbnail and title as a kind of one-two punch to get the viewer's attention.
By default, YouTube snaps a screenshot of any given video and uses it for a thumbnail. Unfortunately, sometimes the image you 're taking is a blurry shot of you adjusting the camera or a transition. Not a nice look, huh? Creating thumbnails on your own not only makes your videos look more appealing at a glance, but it also shows a sense of professionalism.
Thumbnails don't need to be rocket science, either. You can also create a prototype with a particular font and style to make it more consistent and on-brand. This is made especially simple with the aid of tools for image production, such as Canva.
Read more: How big is a youtube thumbnail
Mention your past Youtube videos
Chances are you're covering similar YouTube themes that overlap with each other. Try to cross-promote your past videos when it makes sense to get more out of your older content.
For instance, you can drop links in the video description and encourage viewers to check them out as a kind of call-to-action. While some may be frustrated by the recent elimination of the YouTube annotation feature, the link in your description allows viewers to watch your videos all the way through without clicking.
Try out contests or giveaways
If there's one thing YouTube viewers love, it's giveaways. Host a YouTube contest or giveaway to attract people to subscribe to and engage in your channel. To keep your contests simple, ask people to like your video, leave a comment, and sign in to your channel.
Here are some practices for running a social media contest:
Make sure you follow the rules of YouTube.
Give away a gift related to your brand: you want to attract more than just freebie-seekers.
Stay innovative by adding user-generated content and other non-traditional feedback criteria.
Be careful, though, to host frequent YouTube contests. You want to ensure that you get the results of your efforts: otherwise, you'll end up wasting time, money, and resources. After you've done one contest, wait a while, and look at your subscriber drop-off rate and engagement numbers. If you don't pull in committed customers, you might only draw people who want free prizes.
Get your YouTube SEO right
Here's some food for thought: YouTube videos turn up in 70 percent of Google's top 100 search pages. See for yourself. When you search for a product or "how-to" question on Google, something from Youtube will often show up. In reality, sometimes even before conventional blog posts or websites, YouTube results appear.
Here's a fact. YouTube is the world's second-largest search engine in and of itself. Similar to people searching for products and getting troubles solved via Google, the same rings are true on YouTube.
Think of your YouTube videos as any other piece of content that needs to be configured for keywords, tags, and so on. To boost your odds of turning up, you'll want to follow some of the best practices for YouTube SEO:
Titles and descriptions: Use the goal keywords in your titles and descriptions. You can use apps such as Keywordtool.io to help you figure out keyword ideas.
Mention keywords in your video: As per Brian Dean of Backlinko, mentioning your aim keywords in your video will help YouTube understand what your video is all about.
Engagement: YouTube uses interaction (likes, views, comments) to help decide where videos are ranked in its search results.
Categories: Using categories to help YouTube get a better understanding of who to show your videos.
Tags: Apart from categories, you can also add tags to your videos to give YouTube more meaning to your content. You can use a few tags, so add as many as you can thin.
Just like SEO for your website, you don't stuff up keywords mindlessly. Use keywords when and where they make sense, not just for the sake of using them.
Make videos in the form of series
The smart way to promote your YouTube channel is to create a specific video series that covers a recurring theme or theme. The popular foodie channel, Bon Appétit, has a number of different series that make up their YouTube presence, including their ongoing "From the Test Kitchen" videos.
Content in the form of series is a win-win for both creators and viewers. For creators, you keep yourself responsible for making new YouTube content, so you don't have to rack up your brain for ideas. They have plenty to look forward to for your viewers, as well as a reason to keep coming back to your website.
Read more: The Best Video Format for Youtube: Dimension & Size
Target Google Search Engine
As mentioned above, when it comes to SEO, YouTube is totally killing it. And while you're not supposed to create content for search engines versus people, you should be promoting your YouTube channel with SEO in mind.
Specifically, product reviews, how-to, and long-form (more than 10 minutes) videos covering keyword-specific topics tend to rank well. If you're stuck with content ideas or want to capitalize on a trendy buzzword in your industry, consider how you can do that through your YouTube channel marketing.
Embed your YouTube videos on your other channels
Some of the best spots to promote your YouTube channel are beyond YouTube itself. Case in point, video content has been shown to improve conversion rates and lower on-site bounce rates. If you want viewers to stay on a product page or blog post longer, embed a video (as we did below). Remember: any chance you have to send your on-site (or social!) traffic to YouTube is a plus.
Read more: How to Embed a Youtube Video in Shopify
Try out Youtube live streaming
Live video is one of the biggest trends in social media, and it's not going anywhere soon. With apps like Facebook, Periscope, and Instagram, the Internet is making it easier than ever to stream live videos, and, as a result, more and more brands are joining the game.
YouTube has been providing live videos for years, but only recently has it started to pick up steam. You can look at some of the popular YouTube Live videos to get a sense of how other brands use it.
Here are some examples of how you can use YouTube Live:
Webinars
Q&A sessions
Live tutorials
Product demonstrations
Don't worry if your streaming videos aren't performing as well as you'd expect. Part of the fun (and the risk) of live videos is that you will never know what is going to happen. The unpolished, unpredictable nature of live videos is precisely what makes it compelling. To get more tips on how to get started with YouTube Live, check out Google's live streaming introduction.
With marketing generally becoming more pay-to-play, you always have the opportunity to advertise your YouTube channel. YouTube offers a wide range of ad formats to choose from:
Display ads: These ads are shown on the right sidebar of the videos and are only available on the desktop.
Overlay ads: these are semi-transparent advertisements that are projected at the bottom of the screen. They are only available on the desktop.
Skippable and non-skippable video ads: this type of ad is shown before, during, or after a video. They are called Skippable ads because they can be skipped after five seconds, but non-skippable advertisements must be viewed all the way through before the user can watch their video.
Bumper ads: These are non-slip advertisements that need to be viewed before the audience can see their video. They can be up to six seconds.
Sponsored cards: These are cards that are shown in the relevant videos. You may use it to advertise your goods or other materials.
You can either use an existing video or make something new for a particular campaign for your ad creatives. The benefit of using the same video is that you can pick a clip that you know has been successful in the past. If a video has already earned a lot of organic views and participation, running paid ads will boost your performance.
On the other hand, creating a new video for your ads will allow you to create a more targeted piece of content that you have more control over. For example, you can create an ad with a specific call-to-action at the end to direct viewers to a landing page or another video. Here you can learn more about YouTube video ad formats.
Partner with other Youtube creators or brands
Some of the biggest YouTube stars develop their follow-up strategies by partnering with other users. Each collaboration will give you exposure to a new audience. And the best part of it is that new audiences are more likely to subscribe to your channel because you're partnering with a content creator they already know, like, and trust.
The key to a successful collaboration on YouTube is to find the right partner. You want to work with content creators who share similar passions with your brand so that your video is authentic. The now-classic partnership between BuzzFeed and Purina is a perfect example of a thoughtful partnership that does not sound unnecessarily commercial.
Publish your YouTube videos on your social media channels
It is no secret that video content is smashing social media in terms of interaction and success. As a result, you should frequently promote your YouTube channel with your social followers in order to encourage them to become subscribers.
As soon as the video goes live, let your followers know about it on Facebook, Twitter, Instagram, and LinkedIn. You can also create excerpts or previews for each social media that are also connected to your current output.
Make playlists to organize your YouTube videos
The more videos you make, the more difficult it is for people to access your older content. That's why playlists are so important to you. Not only do playlists enable you to group your videos into categories to organize your site, but they are also appealing to your viewers' need to binge.
Beardbrand's grooming channel, for example, uploads daily and has therefore amassed hundreds of videos covering tons of subjects. The various playlists of the channel help guide subscribers to the relevant content without having to dig for it.
Follow trends
You have to sit on the top of a wave to make your channel stand out from all the others in your niche and get more views. Find out the latest developments in the industry that you're interested in, and what's going on around the world. You should be constantly searching for new information to share with your viewers, thus becoming a leader of the mind. Another way to gain exposure is to take part in common challenges and competitions. Viral content offers a strong influx of new viewers and helps you to boost your stats faster.
Final Words
Acquiring more views on YouTube is a difficult challenge, but with a little imagination and solid approaches, it can be achieved in the short term without a lot of experience. Don't be afraid to be yourself and learn from the biggest influencers in your business at the same time.
The only thing you need to do is get going, and everything else will finally come to you. And note, nothing is impossible when you've got a strong idea in your mind. I hope this article has given you a good bag of strategies and tips to grow your video views on Youtube. Now, go and execute them, good luck to you!
New Posts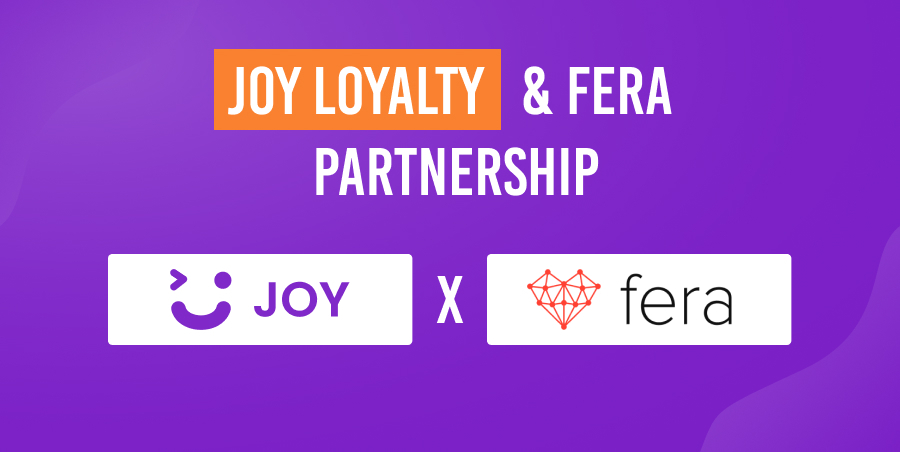 Subscribe
Stay in the know
Get special offers on the latest news from AVADA.
40k
subscribers has been joined!
Earn $10 in reward now!