Types of Distribution Channels: How to Choose The Right One?
The world today is growing fast, so the distribution by a company means so much to bring a competitive advantage to the company besides the product's availability and ease of access. Most companies now target their customers far and wide anywhere on Earth. At the same time, they also try to expand in multiple markets to have a higher turnover. That's why distribution channels are the key factor in all the marketing strategies of any company, which will help you reach the customer in a way to maximize your revenue and brand awareness.
So, this Types of Distribution Channels - How to Choose The Right One article today will go thoroughly through all information that you need to know about a distribution channel including its functions, its types in marketing and on the macro level, and of course, how to choose the right one for your business!
Related Posts
What is a distribution channel?
A distribution channel is known as a chain of businesses or intermediaries among the process of a good or service passes until it reaches the final buyer or the end consumer. The distribution channels here are often wholesalers, merchants, distributors, and even the Internet. These distribution channels are normally the part of the downstream process, which is created to answer the question: "How do we get our product to the consumer?".

In some cases, a distribution channel can also be mentioned as a set of interdependent intermediaries to make a product available to the end customer. Also, there is the upstream process or the supply chain, which is in contrast to the distribution channel that answers the question: "Who are our suppliers?"
What are the functions of distribution channels?
Distribution channels are not just for bridging the gap between the producer of a product and its user. They are created to offer time, location, and ownership utility. Specifically, distribution channels will help you make the product available when, where, and in the quantities that the customer wants. Here are some functions that are also included in distribution channels:
Share the Risks: When most of the channels purchase the products in advance, the risk with the manufacturers is also shared by them, and all will attempt to sell it so that you can avoid facing the risks just on your own.
Marketing: The distribution channels do not just have an impact on the price, but they also can affect other marketing decisions. Meanwhile, people also know distribution channels as marketing channels as they are one of the main touchpoints where various marketing strategies are carried out. With distribution channels, you will be helped in direct contact with the end customers as well as the manufacturers in propagating the brand message and product advantages to the buyers.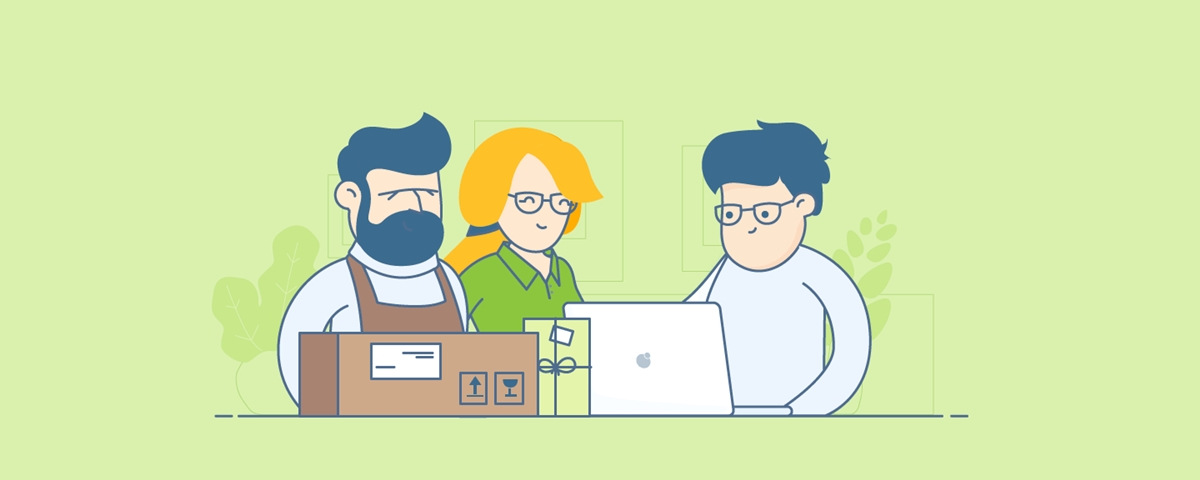 Logistics and Physical Distribution: Of course, you also have these distribution channels take responsibility for assembly, storage, sorting, and transportation of products from manufacturers to customers too.
Facilitation: Distribution channels here even offer pre-sale and post-purchase services like financing, maintenance, information dissemination as well as channel coordination for you.
Create Efficiencies: By bulk breaking and creating assortments, wholesalers and merchants can buy a large number of products from manufacturers, and break the bulk by selling a few at a time to many other channels or customers. So, this way could be more efficient. Meanwhile, channels of distribution can also supply a wide range of product types at a single place to bring the customers convenience when they don't have to find many retailers for different kinds of products.
Types of distribution channels in marketing:
Direct sales
This type is considered to be one of the oldest ones for selling products. The intermediary is not included in this type as the manufacturer gets in touch with the customer directly at the point of sale. You can look at peddling, brand retail stores, taking orders on the company's website, and many more as some examples. Manufacturers, like bakers or jewelers, are those who sell perishable goods, expensive goods and have their target audience concentrated geographically usually use this type of selling.
Indirect sales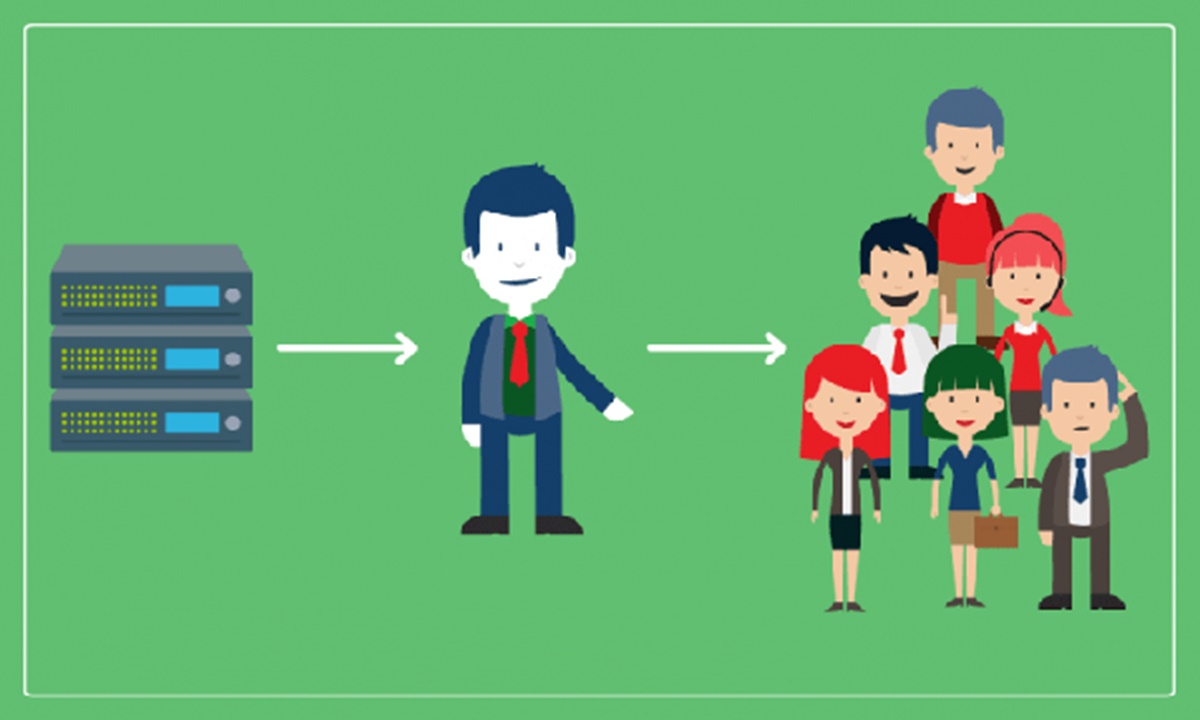 This indirect channel is often used for businesses that have a manufacturer and a middleman or intermediary to sell its goods to the end customer. There are three kinds of indirect channels including: -One-level Channel: This includes a manufacturer or merchant selling to a customer, which happens when the retailers purchase the product from the manufacturer. After that, they sell it to the customers. This kind of distribution would work best for manufacturers who deal with shopping products such as clothes, shoes, furniture, toys, and so on.
Two-Level Channel: This includes a manufacturer to the wholesaler, then to the retailer, and finally the customer. First, the wholesalers purchase a bulk of goods from the manufacturers. Then, they break them down into smaller packages and sell them to retailers who will finally sell it to the end customers. In order to use this method, goods must be a durable, standardized and maybe inexpensive type. Also, the target audience must be unlimited in a restricted area as well.

Three-Level Channel: This includes a manufacturer selling to the agent and then the wholesaler, to the retailer, and eventually to the customer. There is the agent here as a middleman between the wholesaler and merchant for assisting in selling products. When the products that need to move quickly into the market soon after the order is placed, the agents will come in handy as they will have the duty to handle the product distribution for a particular area or district of a certain percentage commission in return.

The agents here can be classified into super stockists, with carrying and forwarding agents. Both of these kinds will keep the stock on behalf of the company. More specifically, the super stockists will purchase the stock from manufacturers and sell them to wholesalers and merchants. Meanwhile, carrying and forwarding agents work on a commission basis to offer their warehouses and shipment expertise for order processing and deliveries as well.
Dual distribution
This dual distribution method will be used when a manufacturer utilizes more than one marketing channel simultaneously to reach the end-user. Usually, manufacturers will open their own showrooms to sell the product directly. Meanwhile, they utilize the internet marketplaces and other retailers to appeal to more customers. You can look at smartphone businesses as an example of goods sold through dual distribution.
Distribution channels for service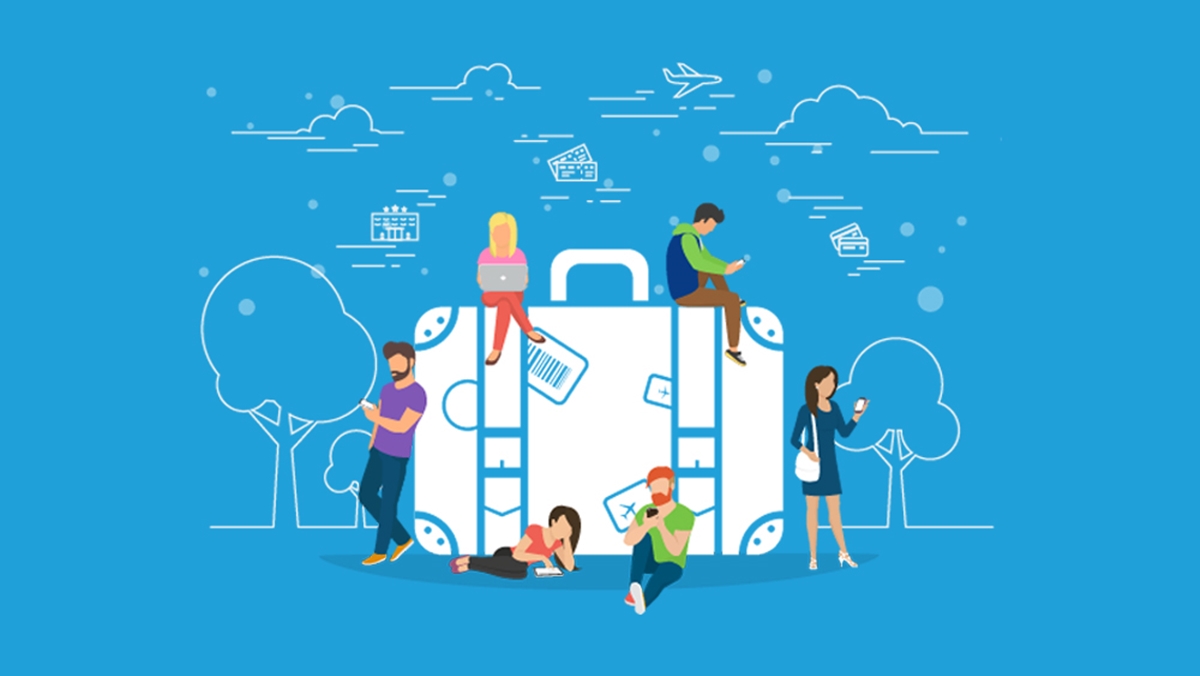 As you know, services can't be stored like tangible products. However, people still can use direct channels to deliver some kinds of services. Thanks to the Internet, nowadays lots of online marketplaces, the aggregator business model, and the on-demand business model, even services are using intermediaries to reach to the final customers.
Internet as a distribution channel
The way manufacturers deliver goods has been revolutionized by the Internet. Manufacturers are utilizing marketplaces like Amazon and many other intermediaries like aggregators, such as Uber, Instacart, to deliver the goods and services besides the traditional direct and indirect channels. Some unnecessary middlemen for products like software are also removed by the Internet as people can distribute directly through it.
Types of distribution channels on macro level:
At the macro level or the industry level, there are five types of distribution channels:
Indirect distribution
The indirect distribution is for the product to reach the end customer via various channels during the procedure. For instance, the product that comes from manufacturer to C&F, then delivered to the distributor, after that, go to the retailer and to the customer in the end.
Direct distribution
Direct distribution is about the case that the company is directly sending goods to end customers, or the channel length less than average. Direct distribution can be shown in the form of a company selling on an eCommerce portal or selling through modern retail. In this type, the distribution strategies can also be decided depending on the level of penetration that the company aims to get. Then, the remaining 3 P's including product, price, and promotions of the marketing mix can also decide this level of penetration as well.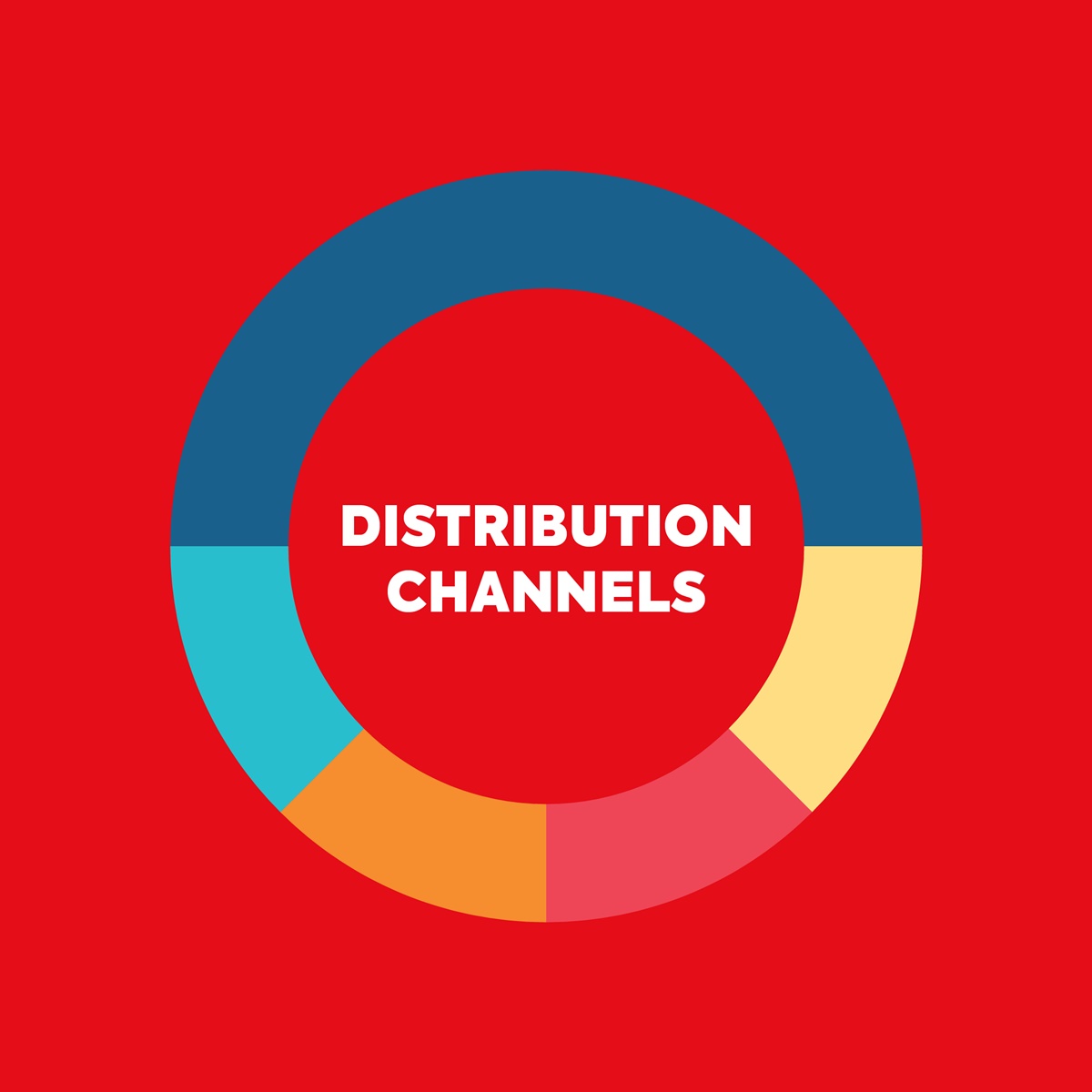 Intensive distribution
In case a company owns a mass marketing product, that company will be more likely to use intensive distribution. Since this type of distribution attempts to cover as much of the market as it can. You can look at FMCG and consumer durable products as an example of an intensive distribution strategy.
Selective distribution
For some companies that are branded like Armani, Zara, or any other ones, it will have selective distribution because they are likely to have only limited outlets. For instance, in a city, Armani might just only have 2 to 3 outlets at the maximum. Meanwhile, Zara might only have 4 to 5.
Exclusive distribution
The exclusive distribution comes when a company wants to give a big region to a single distributor. Exclusive distributor depends a lot on various products which the companies might have. It is an agreement between a distributor and a manufacturer, for the manufacturer to not sell the product to anyone else but only to the exclusive distributor.
How to choose the right type of distribution channel?
As you can see, different distribution channels work with different types of products. So, every company should choose the right one that suits their business type to have the channel align with the firm's overall mission and strategic vision.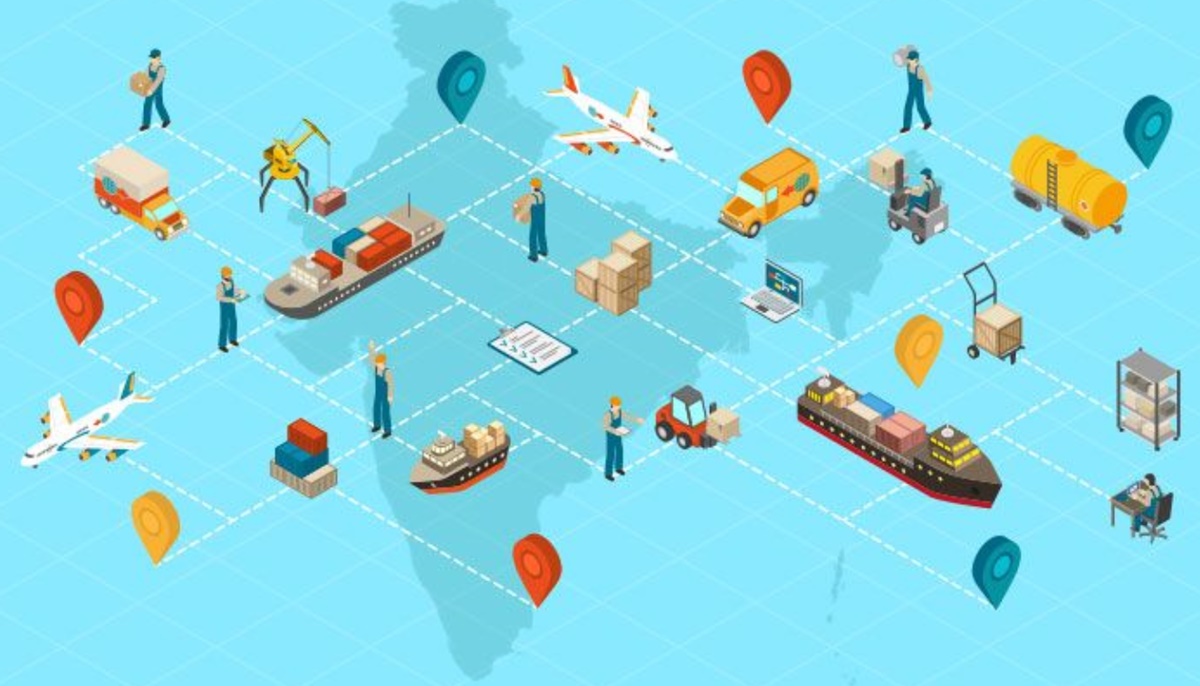 First, you have to make sure that the method of distribution can add value to the consumer. Ask and answer these questions below. Then you will help your companies define which channel to choose:
Do consumers want to speak to a salesperson?
Will they want to handle the product before they make a purchase?
Or do they want to purchase it online with no hassles?
Next, your company should think about the time that you want for the process of product(s) to reach the buyer. For example, some products, like meat, for example, are best served by a direct distribution channel. Meanwhile, others can work better with the indirect channel.
Then, make sure that the channels are not conflicting with each other when you choose various distribution channels, like selling products online and through a retailer, for instance. That's why you should focus on strategizing to avoid having a channel overpower the other.
Further readings
Conclusion
Overall, distribution is crucial for businesses regardless of the market it depends on. It helps a business runs effectively by delivering goods and services to the end-user through specific channels that ensure the constant, professional flow of these goods. Also, the decision is all up to you to have your distribution channel efficiently affect your pricing, your products, your relationships with your intermediaries and your customers or not. Make sure you take your time and carefully consider your strategy beforehand.
That wraps my writings today about Types of Distribution Channels - How to Choose The Right One. So did you know what specific channels of distribution you plan to use? If you still have something in mind, please leave comments to let us know. We will help you with that!
New Posts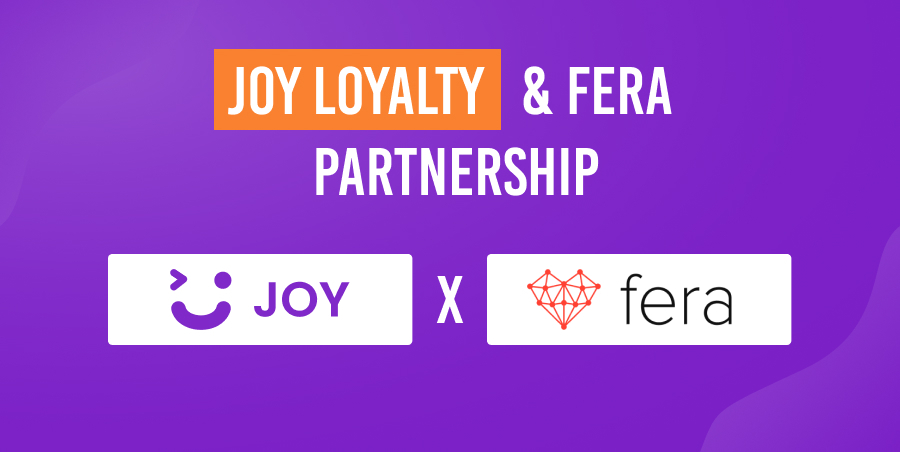 Subscribe
Stay in the know
Get special offers on the latest news from AVADA.
40k
subscribers has been joined!
Earn $10 in reward now!