Return On Ad Spend: What It Is & How To Optimize?
ROAS or return on ad spend, is widely known as among the most vital metrics for online advertisers. ROAS will help you answer the basic marketing questions like: "If I put X amount of money into this marketing channel, what will I get back out?"
This is very important since marketing is considered as an investment. In case marketing channels do not pay profitable dividends, then it will not be worth the investment.
In this post, you will be introduced to Return On Ad Spend (ROAS) and how to calculate it. Then, you will see that What It Is & How To Optimize?
What is the return on ad spend (ROAS)?
For any newcomer, ROAS is standing for return on ad spend, widely known as marketing metrics used to measure your business' revenue counted on each dolor it is spending on advertisement. For all of the purposes and intents, ROAS is quite similar to other metrics you are getting used to, including ROI or return on investment. In this situation, the costs you spend on digital advertising is regarded as the investment you are tracking turns on.
At some fundamental basic levels, ROAS can measure the efficiency of your advertising strategies. It means that the more effective your advertising messages can get your prospects connected, the more profit you will get from dollars of ad spend. In other words, the higher ROAS is, the better your business becomes.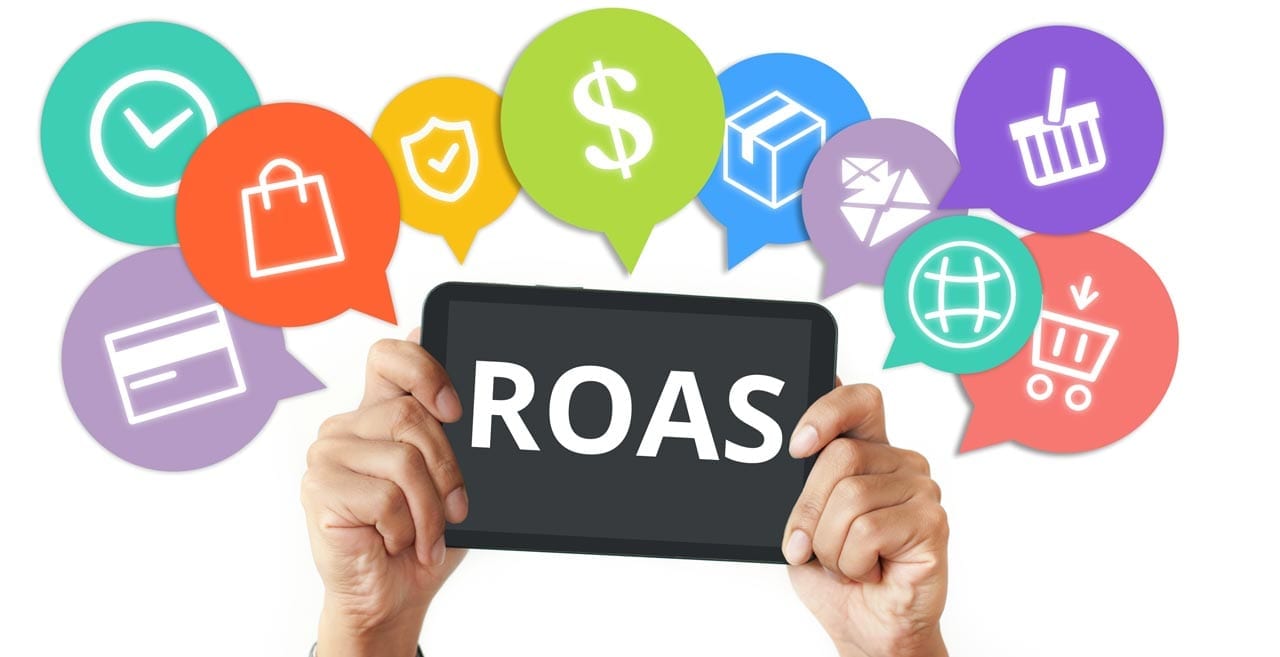 Related articles
How to calculate your ROAS: A simple return on ad spend formula
Formula
Since ROAS is an essential and robust metric, you can assume that it is a little complicated for business owners to calculate. Fortunately, the opposite is quite true. The ROAS formula is quite easy to perform. It equals your own total conversion value, which is divided by the advertising costs you are spending.
Conversion value can help you measure your profit that your store's ears from given conversions. For example, if you cost 20$ in ad spend to sell a 100$ product unit, your ROAS will be 5, meaning that you can earn 5$ back for each dollar you are spending on advertising.

Examples
ROAS or return on ad spends known as one of the simplest revenue-based metrics to help you measure. ROAS is simply your total revenue created for a specific marketing channel such as PPC that is separated by the total amount spent on that channel.
Here is an example of more clarification:
If you spend 10,000$ on paid search in October, then created 40,000$ in revenue, then my ROAS for paid search will be USD 4: 1.
How to maximize your ROAS?
As you can see, if that conversion value is assigned, you can start to optimize your account. As your campaigns are all evaluated, you had better get a sufficient volume of data analyzed before deciding on how to get your campaigns split out. This means that there is a minimum of 100 clicks each campaign. Despite any short-term and seasonality changes, you might wish to own a bigger amount of data to set for evaluation performance.
Your campaigns and account need to be segmented, which depends on specific offering and a close group of the offering. Whether it is a shopping or a search campaign, those campaigns should have both services and products that are split out so you can get good balances of return and volume.
Campaigns that have the highest spending does own the highest volume of conversions, and it also holds the lowest ROAS of every campaign with the impactful spending. In this situation, the advertisers should dive into campaigns with more significant spending, and you can take a closer look at what is working actually:
Search terms leading to conversions
Keywords with the highest spend and without conversions
Budget monopolization - known as an ad group and set of keywords by using budget with the lowest return
Negative keywords that cannot make sense of your businesses
Bidding on searching queries containing sales-related intent and context such as "buy," "online," "cheap," or "sale" can lead to higher conversion rates on those outcomes, even though if the shorter-tail keywords without the context results will result in higher searching volumes. It means greater contexts and intents in your keywords can become a big addition.
There is more than evaluating searching queries and daily budgets that can be used to get your account optimized. You had better think about your target audience, along with reviewing your metrics across the demographics. Have your beloved customers intended to make various visits to your website before taking an action? You are allowed to insert site visitors as audiences with the observation and add positive bid modifiers.
There are many selections to attribute the conversions over the default Last Click attribution model, consisting of single-touch and multi-touch models. Each of them will provide you with various ways to get what truly impacts your conversions evaluated.
For instance, branded campaigns often give high ROASs, since customers can finally decide to purchase your items or ask about your service. Then, can they fast looked for your brand name prior to have your tracked conversion actions completed? You might miss out on what helped take this customer to your site before they searching your brand. In general, the top-of-funnel search is now leading us to many first clicks for future customers, and you might never know about it. These keywords can become more valuable than they firstly appeared with last-click; hence, it is the best way to help you view different models.
In case you are offering an item or service that includes longer sales cycles, a multi-touch attribution model with long conversion windows can offer you a greater insight because keywords are influencing on conversions, as partial conversion numbers will indeed accrue.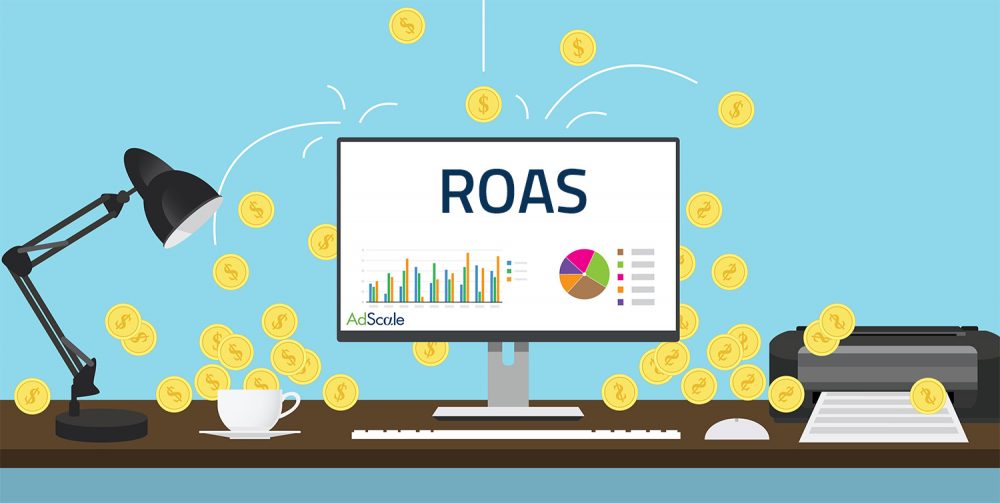 What can you do as your ad's ROAS is low? Do not pause it yet. Here are some steps you should take into consideration:
1. Review its accuracy
In case your ROAS is wrong, you had better end up removing highly competitive campaigns for no reason.
The first thing you need to do first as you face lower ROARs is reviewing your metrics. Take note that first or last-click attribution models can affet ROARS to make successful campaigns unsuccessful. You have to make sure that you apply attribution models that can make sense for your campaigns. Are you trying to add costs outside of your advertising costs? Those costs can skew your ROAS.
2. Lower your cost of ads
ROAS consists of two metrics, which are the cost and revenue of the ad. In case you can get your lower, you can have your ROAS improved significantly.
What that looks like will depend on your business, who is managing your ads, and what kind of ads you are running out of. But, there exist some factors that you can take a closer look at when you can work to help reduce your ads costs.
Reduce time spent on ad management: If you are making use of ad management enterprises, you can bring it in-house. Should the in-house folks have problems and take you too much time, it can take time to outsource.

Review negative keywords: Let's check whether you are wasting your ad spend on terms you do not intend to target. The average Google ads account can waste up to nearly 76% of the budget on inappropriate keywords.

Improve quality score: Google's quality is a metric measuring the quality even if ads are related to keywords; it sets the targets. A better quality score can lead to higher ad rankings, which can boost revenue and reduce wasted ad spending.
3. Improve the revenue generated by Ads
The second metric in ROAS has been known as revenue. If you have completed everything you try your best to lower your own ads' cost, it is high time for you to seek ways to promote your revenue created from your ads. However, you have to ensure to get ROAS with other metrics as CTR and CPC considered to check where your ads go wrong this time. After that, you can strive for those strategies to enhance your ROAS.
Optimize Landing Pages: If an ad contains a higher CTR and a lower ROAS, the problem can be your landing pages. You also need to guarantee to apply similar languages on both the landing page and the ad, then being equipped with a compelling CTA, and getting those other steps to get your landing page optimized.
Rethink your Keywords: Are you thinking of targeting the right keywords? Should your ROAS below, let's restart your keyword research. And then, rethink your keywords with less competition where your ads can gain traction.
Automate bidding: Should you run Google ads, you may wish to consider applying Google's automated bidding features. You can set up your own target ROAS.
Don't forget that the aim of online advertising is making money, not driving traffic or conversions. In case your online advertising is not creating revenue, you have to get something changed. However, if you are not getting ROAS tracked, you will not even know where you have to make changes.
Why return on ad spend is an important metric?
What Click Data Tells You
To introduce you to how this thing can work effectively, you can run through different hypothetical scenarios in which you are a partner in law firms averaging $3,500 in revenue each new paying customer with a 50% profit margin.
The data for the top 5 campaigns will look like this:
As you can see, based on these above results, Campaign 3 is a winner. It means that this campaign has the best click-through-rate (CTR) and the most clicks, as well as the lowest cost-per-click (CPC).
That is nice; however, it does not need to tell us everything about these clicks' quality. In case of campaign 3's clicks coming from people searching for "lawyer jokes," not "law firm near me," it will not be a good campaign even if how cheap those clicks are.
What Conversion Data Tells You
As your click data does not provide you with much insight into your traffic quality, you are allowed to take a closer look at the conversion data:
Despite the relatively poor conversion rate (CR), Campaign 3 might outperform all others. In this situation, the cost-per-click is not high enough to deal with the impacts of your low conversion rates.
However, campaign 4 keeps taking last place. Among its lousy conversion rate and high cost-per-click, its production can lead at almost 9x the cost of a lead from Campaign 3.
Currently, if it gave the fact that Campaign 3's conversion rate is just about half of the conversion rate for Campaign 1, Campaign 3 would probably better perform. Perhaps, a good chunk of the traffic does not find out the relevant site or the campaign points to landing pages converting poorly. Or, perhaps the traffic is known as low quality, and you have so much traffic, you still get a solid number of leads from different campaigns.
However, should the traffic below in quality mean that your leads are low quality, too? For answering that question, you need to know your own ROAS.
What ROAS Data Tells You
Let's take a closer look at your law firm's very last look and check how those sales data is panned out:
As you can see, it is suddenly clear out which kind of campaign is to bring actual benefits to the company the most. Campaign 3 has the worst sales rate (SR), along with the highest cost-per-sale (CPS).
More importantly, since the fulfillment can occupy up to half of the revenue from a sale. The ROAS for this campaign is only known 92%. Hence, the company is now losing money in cases from this campaign.
In contrast, campaign 4, which looked like our biggest loser, is considered the most profitable campaign.
In case of traffic to campaign 4, which is much lower in your sales funnel than traffic in Campaign 3, cost-per-click was lower. Perhaps, the landing page for Campaign 4 traffic is doing a better job to filter leads, resulting in a lower conversion rate.
Regardless of the specific reasons for Campaign 4's profitability, this sort of scenario is common; hence, ROAS data is crucial. Based on our click, along with conversion data, you might need to make sweeping changes to Campaign 4 o you might need to put lots of more budget into Campaign 3, both of which would be bad decisions.
Related post:
Final thought
ROAS is among the most powerful metrics to gauge how perfectly your marketing is performing what it is supposed to do: driving new revenue. In case you are tracking your online marketing efforts through the sales, they are creating to calculate ROAS; however, how you use your ROAS data can hugely impact your business.
After reading this tutorial guide, we hope that you should own a solid understanding of what ROAS data informs you about your account and how to take action to get the best optimization. Goals can vary based on your various campaigns, but the last goal remains unchanged: increasing your profits and letting you grow your own business.
---
Mike is a content writer at Avada, with a love for video games, gadgets, and software. He has been writing about the industry now for over 7 years. He likes to keep up-to-date with the latest software releases. He's also an avid reader, and he enjoys spending time outdoors with family and friends. When he's not working, you can usually find him playing video games or exploring new outdoor activities.
New Posts
Stay in the know
Get special offers on the latest news from AVADA.