Ultimate Digital Analytics Guide to Grow Better
Digital analytics is something familiar with some major businesses that often have a development team that builds a process of gathering data from their website. However, if you are running a small to mid-sized business, you might feel overwhelmed by the terms and concepts of digital analytics, or you might not have heard about tracking the productivity of your website.
Therefore, we'd like to provide you with the article Digital Analytics: Ultimate Guide to Grow Better so that you can totally understand it and can apply it to build a more successful business.
Let's dive into the details right now!
What is Digital Analytics?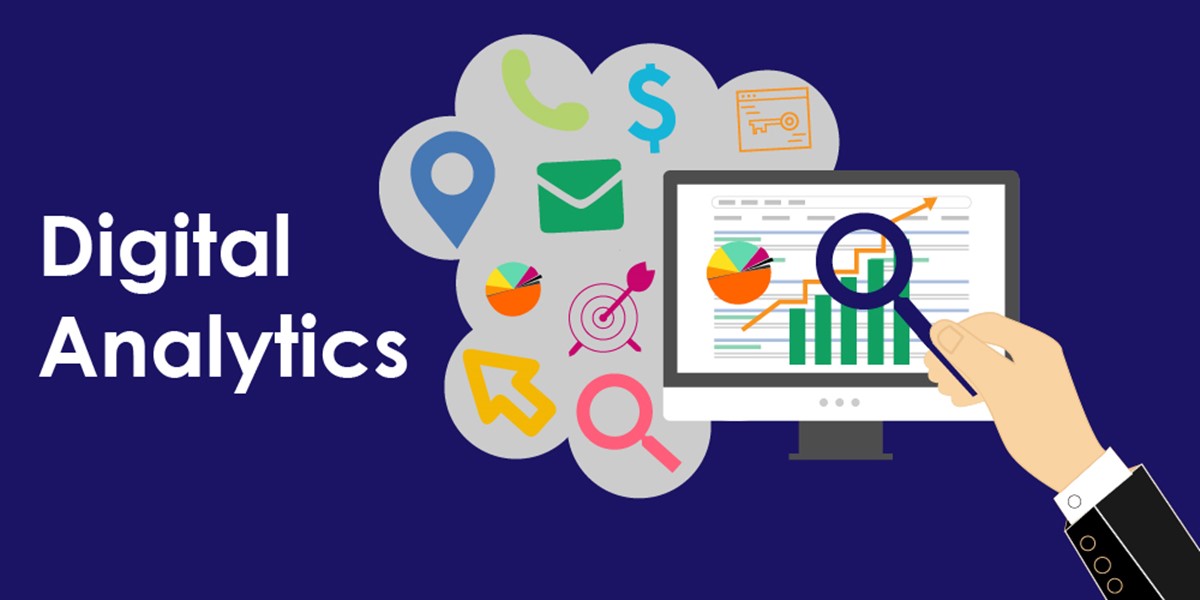 Digital analytics is the conversion of customer behavior into actionable business data. It's possible for marketers to use digital analytics tools to check the number of online channels their purchasers might interact with and look for new revenue chances from current campaigns.
With digital analytics, businesses are also provided a data-driven foundation in order to create a beneficial and scalable marketing plan. Analytics helps to distinguish between opinion and fact.
According to Avinash Kaushik - a Digital Marketing Evangelist for Google, "Digital analytics is the analysis of qualitative and quantitative data from your business and the competition to drive a continual improvement of the online experience that your customers and potential customers have which translates to your desired outcomes (both online and offline)."
Different types/methods of Digital Analytics
Web analytics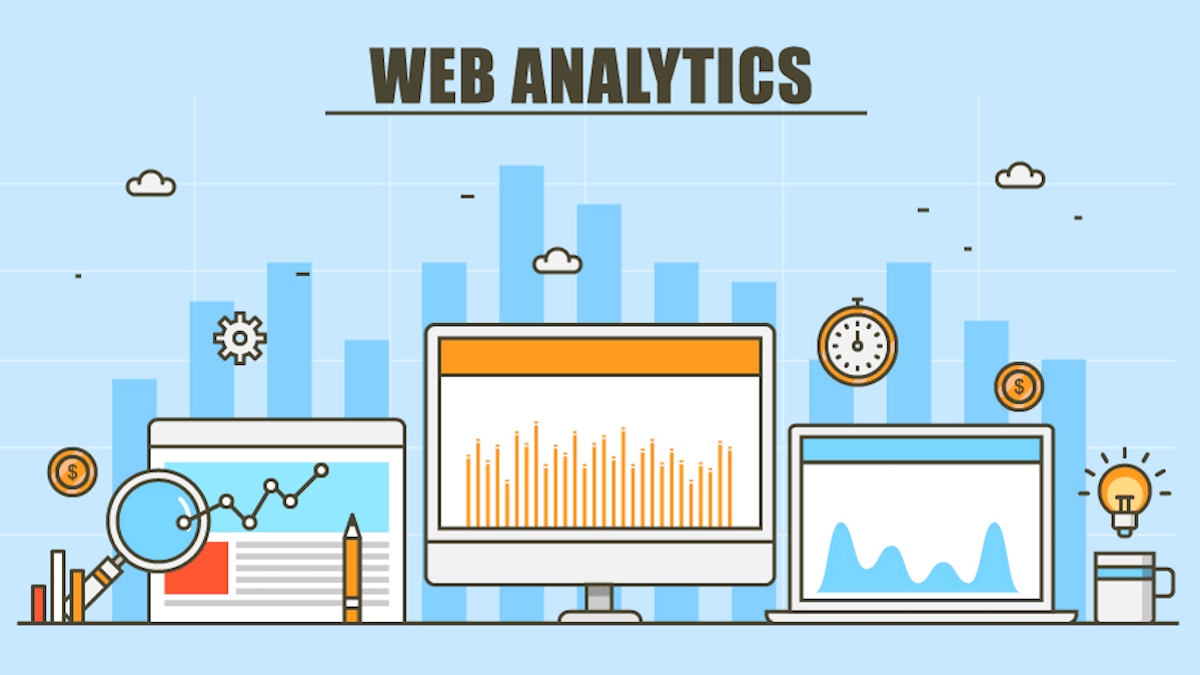 Web analytics is a way of measuring and analyzing to lead to an understanding of user behavior on your website, covering page load speed, page views per visit, and time on site. When it's deploying email marketing strategies or just analyzing the number of visits on-site, there is a wide range of information that you can decode to know more about your success rate.
In other words, web analytics assists you in learning about the activities of users on your websites, which will bring significant insights into the performance of your web page. With this data, it's much easier for you to build a responsive website for mobile devices, converting content into a different language.
KPIs in web analytics indicate the number of website visitors you have over a specific period of time or show which device your customers like to browse when coming to your site.
Web analytics not only measures visitor data but other business-related KPIs as well.
Hence, you can obtain knowledge about the common behaviors of your website visitors. Then, it's possible to learn more about the purchasing attentions of your customers and what improvements need to be done to boost the overall performance of your site.
Social media analytics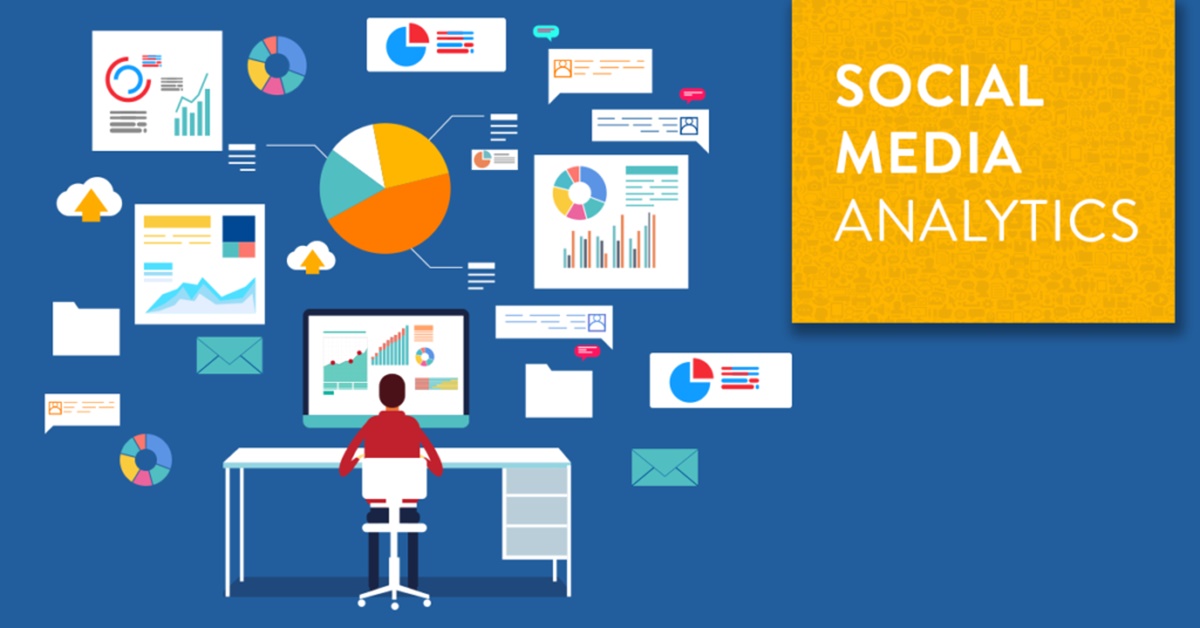 In order to gain knowledge about the operation of social media analytics, it's essential to consider the mechanism behind the analysis process. A social media analytics tool collects all data from the social network of APIs, keeps them in a database, and builds visualizations in the form of tables or metrics.
Social media analytics can make run benchmark reports and help the process to find out the activeness of your channels compared to other competitors' channels.
It provides information about and insights into the interaction rates, followers, post categories, response times, and more. Thereby, you can edit and make your social media performance become most optimized.
Here are some benefits you'll get when using a social media analytics tool:
Get smooth access to quantitative data from all large social networks

Analyze all significant social media numbers thoroughly

Come up with important conclusions from your data and the data of your competitors
Social media monitoring (or Social media listening)
Social media monitoring tools aim to find the right tool for your needs. The list consists of a number of platforms with various approaches and various pricing models.
Brandwatch (Paid solution) - helps your business to evaluate and use business conversations from across the social web. This platform has social media listening and an analytics part of the gathering, analyzing, and reporting business KPIs.

Mention (Paid solution) - This platform is available on mobile or via the web-based app. It has benchmarking through the keywords of listening organizations, real-time monitoring, and provides 42 languages for users.

Followerwonk (Free version available) - a Twitter-specific tool that lets users collect and analyze information on Twitter accounts. With this tool, marketers can find potential followers or compare Twitter users.

Google Alerts (Free tool) - it's possible for you to monitor the site for attractive new content, mentions of your brand, your competitors, and much more. It's so simple and easy to set up, and this social media monitoring is extremely suitable for beginners.
Business Intelligence

Business Intelligence provides the transformation of data into actionable intelligence, which can be utilized to make strategic and tactical business decisions for your companies without writing SQL inquiries or waiting for your IT team to generate the reports for you.
Business Intelligence platform allows you to analyze data sets, reflect analytical results in reports, summaries, dashboards, or graphs. You also can set educated business decisions based on data.
What are the key Digital analytics metrics that you should know?
Digital analytics metrics are statistical measurements that marketers utilize to define the achievement of different marketing attempts as they relate to their general strategy goals and industry standards.
Website metrics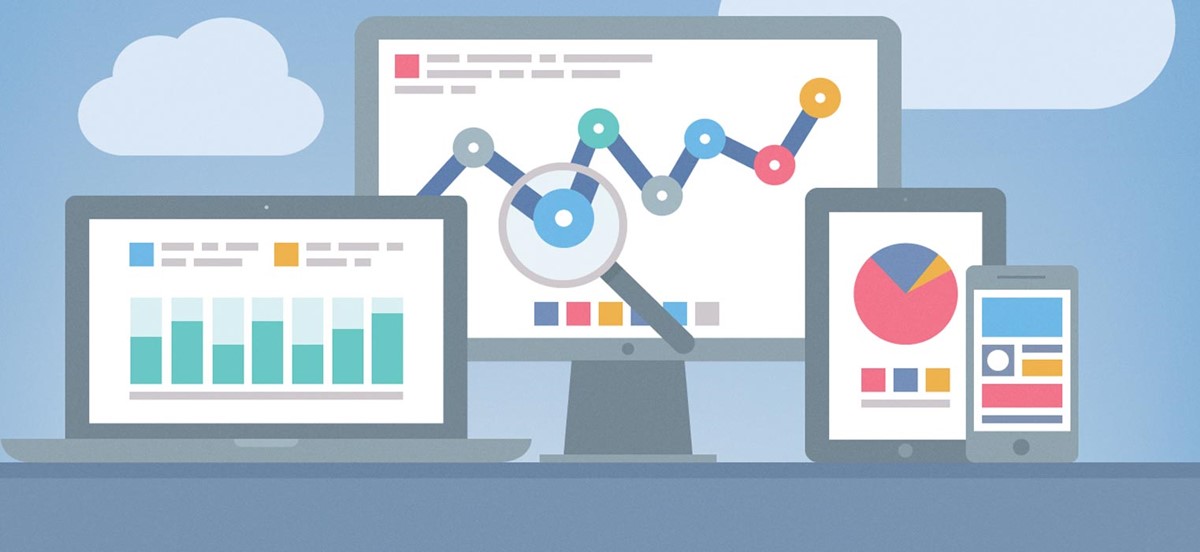 Here's the list of digital marketing metrics connected with websites and web activity - a.k.a. Web analytics.
Visitor
A visitor or a user is someone who goes to your site. With a tracking code set up on your website, users are tracked by a cookie in their browser.
Page View
A page view is when a page on your website is loaded by a browser. Once your tracking code is loaded, a page view is counted.
Session
A session is a list of activities done by a user on your site, which include page view, CTAs, and events. If visitors don't have any activity in 30 minutes, sessions will end.
Traffic
Traffic or visits is the total quantity of site visits in a specific period of time.
Traffic by Channel
Traffic by channel is the total quantity of page visits per referral channel, for example, social media, email, landing sites, and so on.
Traffic by Device
Traffic by device is the total quantity of site visits per device category, for instance: smartphone, tablet, desktop, and so on.
Ratio of New Traffic to Returning Traffic
The ratio of new traffic to returning traffic is the proportion of net new page users you get as compared to the total volume of returning traffic.
Time on Page
The time-on-page is the average time each user spends on your page.
Interactions per Visit
Interactions per visit are what activities your visitors took on your page.
Bounce Rate
The bounce rate is the percentage of your visitors who didn't do any action or view any other sites as compared to the total quantity of page visitors.
Lead magnet metrics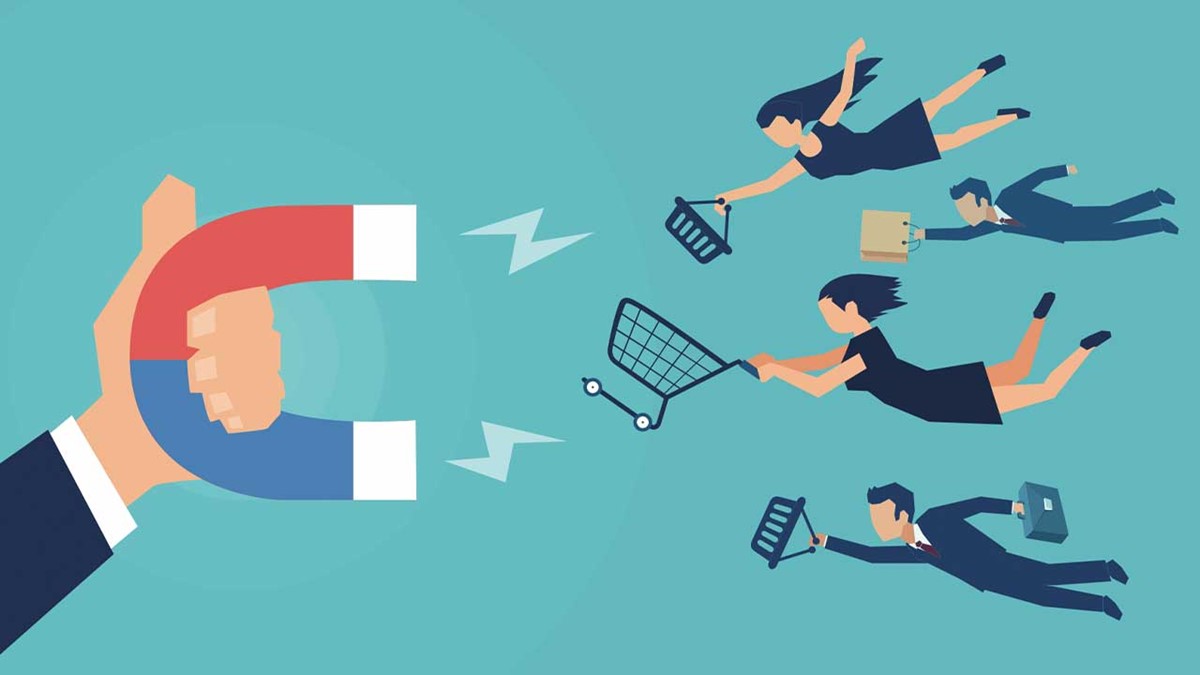 Here's the list of digital marketing metrics associated with lead magnets and content offers
Call-to-Action (CTA) Click-Through Rate
The CTA Click-through rate is the percentage of clicks on a CTA as compared to the total quantity of site visits.
Submissions
Submissions are the percentage of users who filled in and submitted your web form.
Conversion Rate
The conversion rate is the total quantity of actions done on your lead magnet as compared to the total quantity of visits.
Free Trial Conversion Rate
The free trial conversion rate is the percentage of free trial visitors who became customers.
Pop-Up Conversions
Pop-up conversions are the percentage of pop-up form completions who became customers.
Ratio of Generated Leads to Marketing-Qualified Leads (MQL)**
The ratio of generated leads to MQL is the total quantity of "good fit" leads gathered from your lead magnet as compared to the total quantity of leads generated.
Leads to Close Ratio
The leads to close ratio is the percentage of leads changed into customers as compared to the total quantity of leads.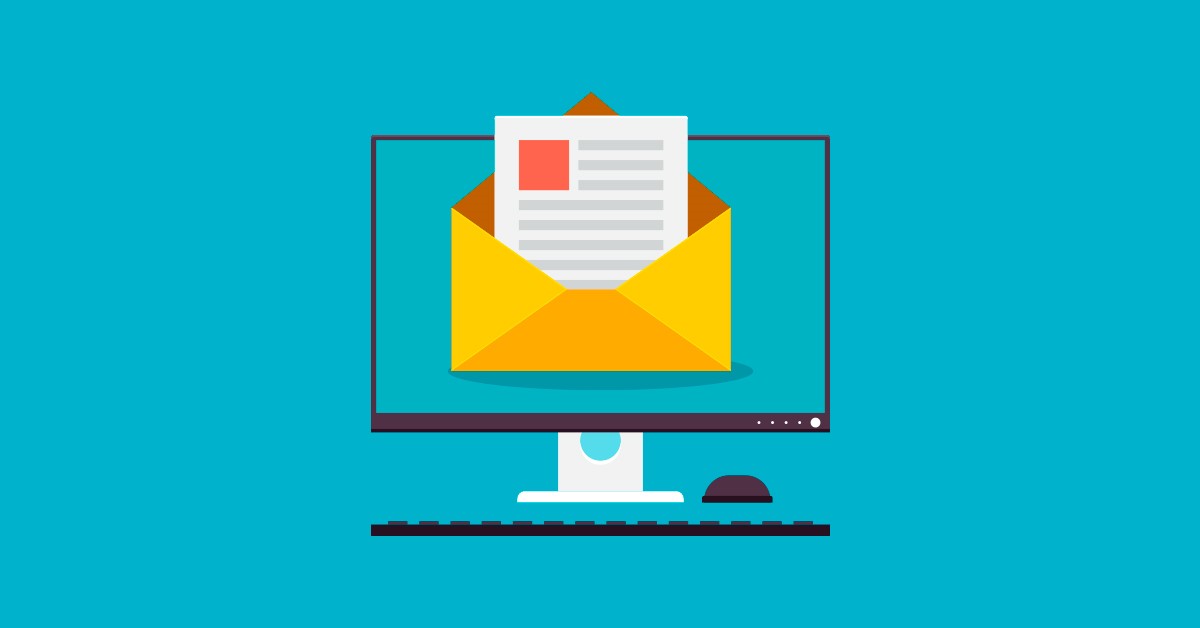 Below are digital marketing metrics associated with email marketing.
Open Rate
The open rate is the percentage of opened emails as compared to the total quantity of delivered emails.
Opens by Device
Opens by device are the total quantity of email opens per device category, for example, smartphone, tablet, laptop, and so on.
Click-Through Rate
The click-through rate is the percentage of clicks on an email link or CTA as compared to the total quantity of email opens.
Bounce Rate
The bounce rate is the percentage of unsent emails as compared to the total quantity of sent emails.
Unsubscribe Rate
Unsubscribe rate is the percentage of users who refuse to subscribe from your email list over a specific time period.
E-commerce metrics
Below are digital marketing metrics associated with e-commerce.
Shopping Cart Abandonment Rate
The shopping cart abandonment rate is the total quantity of online customers who place items in their shopping cart but don't finish a purchase as compared to the number of shoppers who finish a purchase.
Why does your business need Digital Analytics?
Digital analytics structure a business goal into outcomes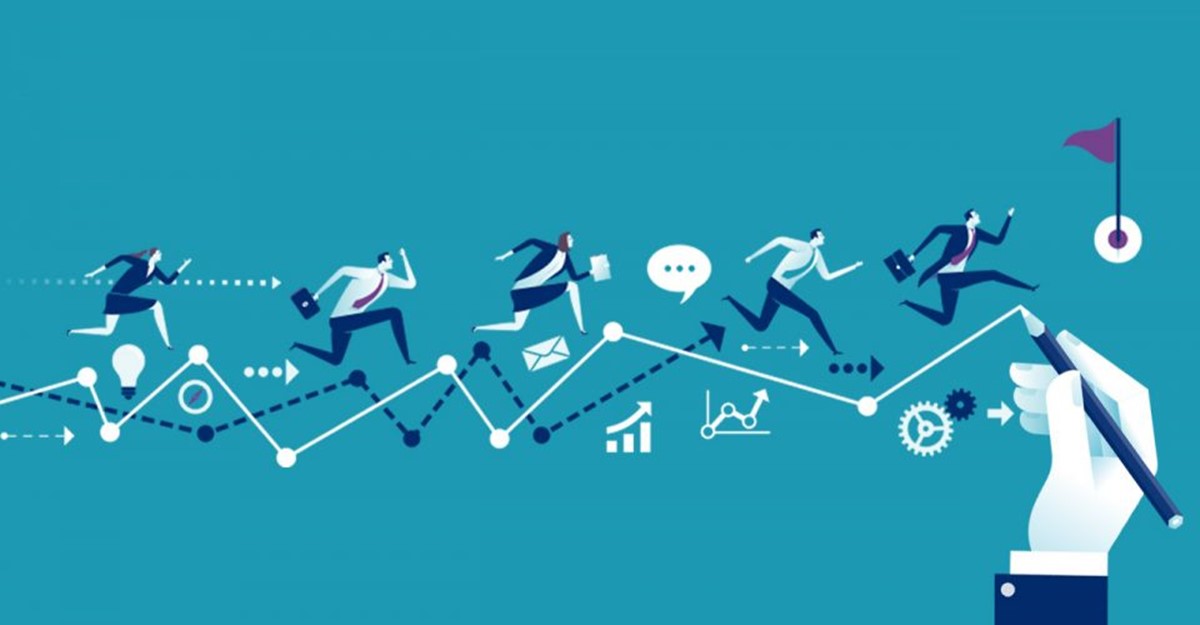 With the support of digital marketing analytics, marketers can find it easy to understand the success of their entire marketing plan, not just the success of their site. Besides, marketers can know how each marketing initiative (social media, blogging, etc.) stack up against one another, identify the right ROI of their actions, and know-how excellently they're reaching their business goals.
With the information they can pick up from full-stack digital analytics, marketers can predict deficiencies in certain channels in their marketing strategy and make changes to strategies and tactics to boost their whole marketing action.
It's possible for you to slice and dice data in web analytics tools, comparing new and repeat users month over month. However, when it goes down to it, you'll get a true overall view of your marketing achievement.
The need for data is increasing every day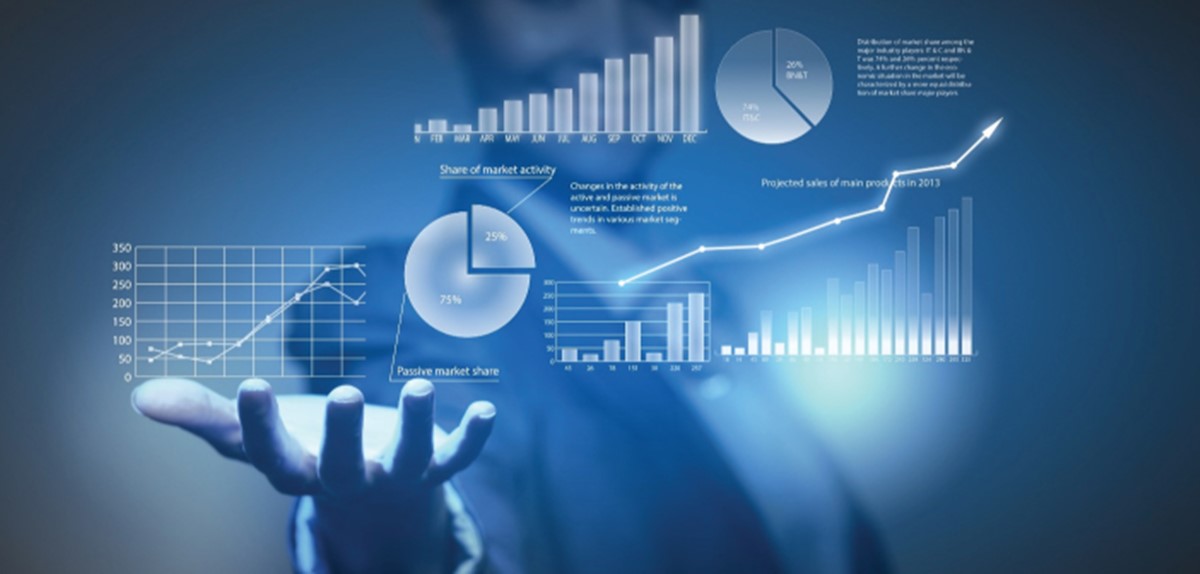 To some extent, the business has been a speculative venture for many years. Advertisement strategies had no direct tracking mechanisms. Gathering customer demographic and lifestyle information needed low-response-rate telephone attempts and manual data collection.
As data was available, the mechanisms for considering, comparing, and using that information were scarce. There's no technology to make the process valuable. Major organizations had the resource to collect data from their customer base. However, smaller ones were obligated to run in an ecosystem that was opaque.
This alone is adequate to meet the need for data. Businesses are compulsory to walk through the door that technology opens for better products and services. Nevertheless, this motivation alone is against the increasing expectations of customers in an increasingly enabled environment.
Modern shoppers request more responsive and personalized service via channels with which they feel pleasant. Customers no longer accept long hold times on service lines. Mass mailings and copy/paste marketing haven't converted when customer segmentation provides the type of small-business service that people have developed to anticipate. Collecting and analyzing data, especially in volumes accessed by the Internet, creates better insight into customer lives, preferences and wishes.
Besides, it provides better insight into the effectiveness of business practices and plans and offers concrete, actionable information on which to put crucial decisions in a large number of business contexts.
Understand target audience

Data allows you to understand the thoughts of your target audience. Analytics from digital marketing helps to create the demographic of the clients. It can draw a picture of the person with data, such as age, location, and hobbies.
It's essential to get this data for any company so that they can determine what should market to each demographic, helping them to really reach their customers. Analyzing this data, an organization can use digital marketing tools such as social media.
Improvement and Prediction
With the data from digital marketing strategies, a business can not only understand their audience but promote the marketing method as well. Analyzing data can indicate the effectiveness of it, why, and how the customer interacted with it.
When the data has been analyzed, it can be utilized to promote, not only strategies but also where it is marketed and how often it is being delivered, for instance, does social media have more participation for a certain strategy than a newsletter. This data also saves money for the business because it might see which channels are running and which to stop.
Once the data is analyzed, you can use predictive analytics, which helps the business to make data-driven decisions on what to make and when. When the data is collected from client shopping habits, trends can begin to develop. This analytics can allow the business to predict the time when a specific item may be most in need.
This data also helps you to learn about upcoming trends, and this can be significantly impacted by social media. When trends appear, marketers can watch what their customers are caring about and sharing online and forecast trends and patterns in the future.
Key metrics of Google Analytics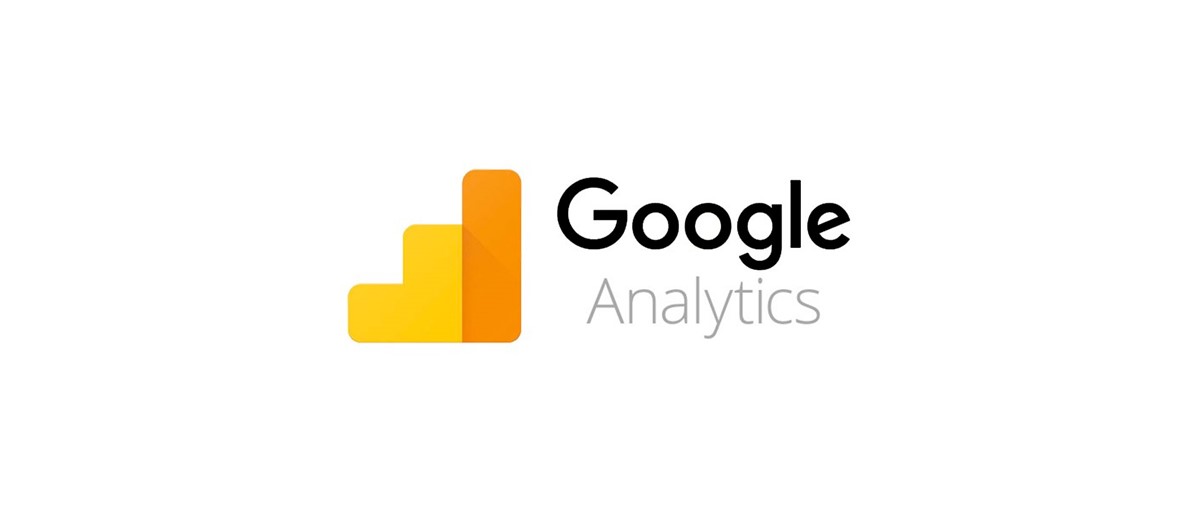 The following are some key metrics of Google Analytics.
Dashboard Metrics
When you first log in to the application, you will see a "dashboard". This dashboard shows some statistics about your website created to offer an overview look at your performance.
Of these statistics, pages per visit, average visit duration, and bounce rate should be noted. Pages per visit is a look at the number of pages the average visitor viewed before leaving your site. A high number claims that they found your item and content amazing and stuck around. The average visit duration shows the amount of time on the website. A low number claims that visitors scrolled through the content and then exited. The bounce rate shows the percentage of visitors viewing a page and leaving. A high bounce percentage claims that visitors viewed only a piece of content were not forced to view more and exited the site.
Most Viewed Pages
When you're going to nail down the content that converts, most viewed pages is the metric to view. When you're new to blogging, it's common for several posts to miss the mark. With most viewed pages, you can get insight into the topics that are familiar with your viewers, providing useful direction in brainstorming.
Most Exited Pages
The most exciting pages indicate what pages prompted exit from your website. This information allows you to define which pages cannot convert potential purchasers and helps to tell which pages with technical problems.
Referring Sites
The majority of users hardly look for your site by typing the URL. They rely on referral traffic or links from other sites.
When you understand who is sending users to your site, you can set up a link-building relationship with them. If a blog often mentions your organization blog with useful information, your statistics will indicate this. Then, your content marketing will gain advantages from some collaboration.
Google Analytics Guide - The best Digital Analytics tool
Google Analytics is a web analytics tool that provides business runners insight into how visitors interact with their websites. It helps you to track a great deal of data concerning the performance, traffic, and user behavior of your site. It's a free service that changes your online marketing campaign completely. With just a Google account, you can get started soon.
For an SEO professional, having a deep understanding of Google Analytics is extremely important. It allows you to understand what is working, why or why not.
This amazing tool provides you a quick and simple way of looking for all the necessary metrics regarding your site, such as the number of visitors you had over a given time period, the number of unique visitors, and even their geographical distribution. The manner in which Google Analytics offers those metrics is nearly automatic. That pleases hectic website owners who have to do numerous site tasks and don't have time to gather data.
All of this data is free - you just have to know how to take advantage of it.
Conclusion
Now you may certainly understand that your business can Grow Better with Digital Analytics. This excellent tool can help inform your marketing campaign and better interact with your target audience and clients. What you should remember is to prioritize the data that reflects people, not site views.
Leave a comment below if you have any questions or concerns.
Thank you all for reading.
---
CEO and Founder of Avada. Pursueing a simple and healthy lifestyle. A friend, a husband and a dad of four children, a trainer and an influencer wannabe. He is a big fan of sports and travel, also.
New Posts
Stay in the know
Get special offers on the latest news from AVADA.