What is a Resale Certificate? 10 Questions People Always Asking about Resale Certificates
If you're a US-based seller, you will not need to pay sales tax for the products that you're reselling to others. But if you are a domestic retailer or wholesaler of used phones, then you are buying from a US-based supplier, it is more likely that you will need to offer your supplier with a Resale Certificate. This is different from a seller's permit as the seller's permit is a document that enables retailers to collect sales taxes as well as sell goods legally in their state. Seller's permit is always required while selling products, and a resale certificate is not needed when you sell online or in your store because it is often required when you buy goods.
What is more, a standard eCommerce business model is to buy products wholesale, after that, you will sell them online at a markup price. Nevertheless, sales tax can often make this plan more complicated, and paying fee is usually the thing that businesses don't want to because taxes cost them a large amount of money. So, eCommerce merchants now need to have a resale certificate to bring them a sales tax exemption for the products they plan to resell.
If you still don't know what this term is, then don't worry. In this article today, I will explain everything that refers to Resale Certificate as well as 10 Questions People Always Asking About Resale Certificates to help you nail your problems.
1. What is a resale certificate?
A resale certificate is defined as a document to prove that you are a legitimate retailer or purchaser, and you are purchasing products to either resell or utilize as parts of products you plan to resell. Collecting sales tax is requirement when you will need to complete in at least one state in the US, and you can utilize a resale certificate to do it. In some cases, resale certificates are also called "reseller's permits" or the blanket term "exemption certificates". In fact, they are generally like your sales tax permit as well. In some states, you, as a retailer, can be issued to have a specific resale certificate to present to vendors.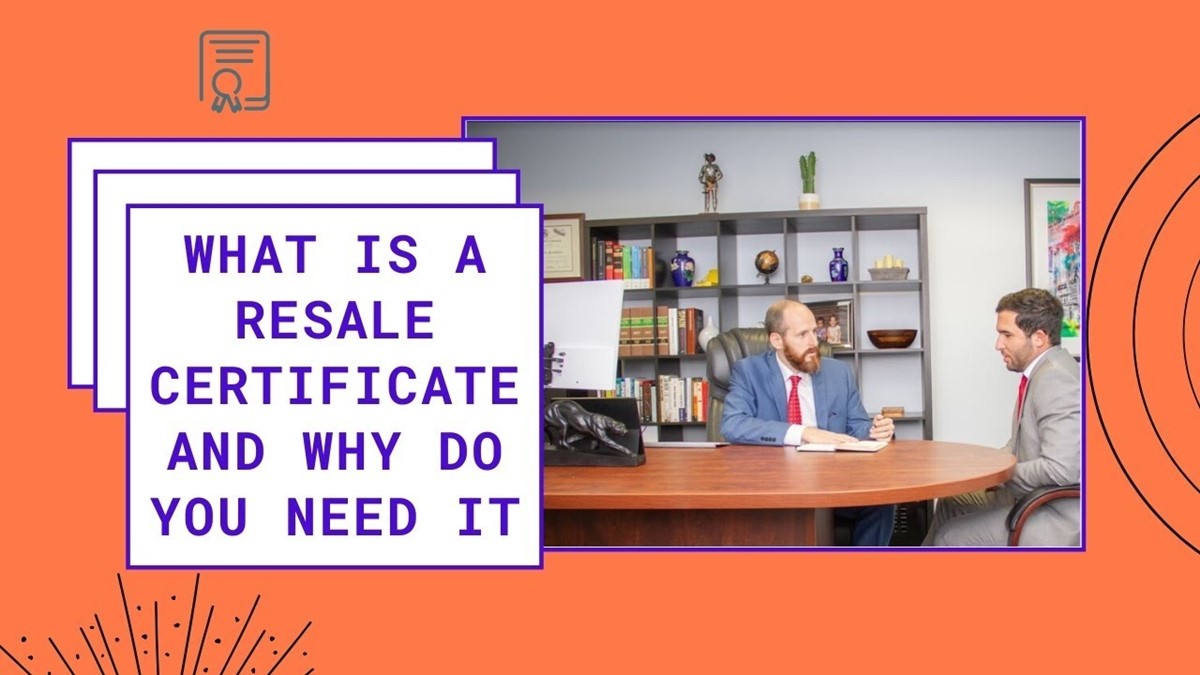 2. Why do you need a resale certificate?
It is true that many suppliers sell goods to domestic merchants or wholesalers without a resale certificate. There are two main reasons for this. The first one is that they don't want to be responsible for collecting sales taxes, and they want to be saved from the future tax liability in case their customer not submit the required sales taxes to the government.
So, if you consider yourself as a domestic wholesaler planning to sell to another reseller, then you really should understand how a resale license works. Without a resale certificate, a business or individual will be required to pay a sales tax on all purchases. But with this certificate, you only have to pay once for sales taxes on goods, and for the end consumer that tax. So, now can avoid having to deal with taxes altogether. On the whole, a resale certificate allows retailers to buy goods for resale without having to pay sales tax for those items. Also, you can purchase more merchandise in order to grow your business here with a resale certificate.
Go a little bit deeper, depending on your state, and they will offer you with a resale certificate number so that you can utilize it with a generic template. If not, they can generate a customized certificate for your business as well. So, when you buy goods with a resale tax certificate, you will need to make sure to get the exempted tax for selling products. Also, resale certificates consist of the state sales tax, and the way you use a resale certificate will be different due to the state that you are operating in.
3. What information do you need for a resale certificate?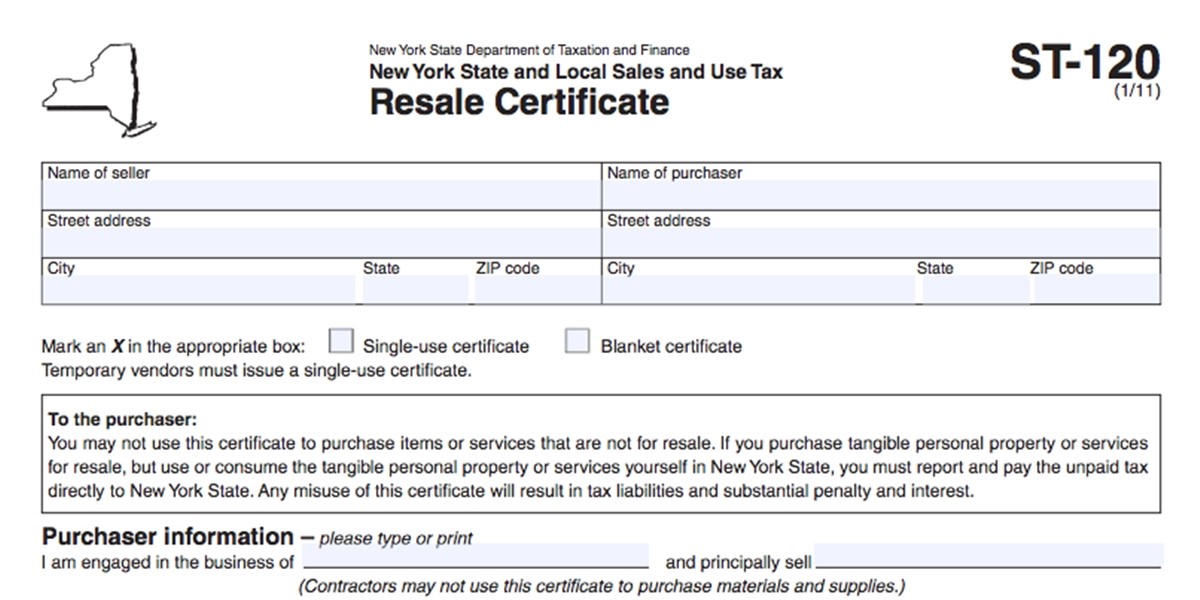 In a resale certificate, you need to refill some typical information details, which are:
Your business's identifying details.
Your personal identifying details.
The kind of business that you operate.
A description of what kinds of products you are buying tax-free.
A signature verifying that you are buying in good faith and truly want to resell the items you are purchasing.
Please remember to note if you intend to make a lot of purchases from the same vendor. Normally, you need to provide your resale certificate only once to that vendor and the vendor will keep it on file.
More specifically, the physical location of your business is what will decide where you apply for the resale certificate, which is not the state in which you formed the company. Moreover, in case you sell products in more than one state, then you will have to apply for resale certificates in all states that you operate. There is one more requirement for a resale certificate is about being qualified in your state that you are running business as well.
4. How to get a resale certificate?
Getting a resale certificate is actually really easy when you have the required information and documents ready. Nevertheless, some might find filling out government forms daunting, especially when you are about to start. So, I will demonstrate three simple steps here for you:
Step 1. Determine the states that you need a Reseller's Permit for
First of all, you should discover the location of the states that you need the Reseller's Permit for. In case you are running a business from home and don't own the storage facilities or offices in other states, then it only requires you to have a Reseller's Permit for your home state. In case you have an office and storage facilities in different states, then you will have to apply for a Reseller's Permit to the state that you choose. You should use a map to get the relevant information for each state.
Step 2. Prepare the necessary documents for your applications
You will need to offer the needed information from the moment you start the process. First is about personal identification including social security number, date of birth, driver's license, or state-issued identification number. Then, documents about your business, like your bank account information, names and locations of your suppliers, and your anticipated monthly sales figures are also needed.
You might also be required to fill the structure of your business and its ownership depending on the state you're applying in, it can be sole proprietor, general partnership, LLC, or nonprofit. In case you are intending to apply somewhere from outside the US, then you are able to enquire with your local county clerk's office so that you can see exactly what's required by them. There is another way, which is clicking on your state on the map and the website to see what information they need.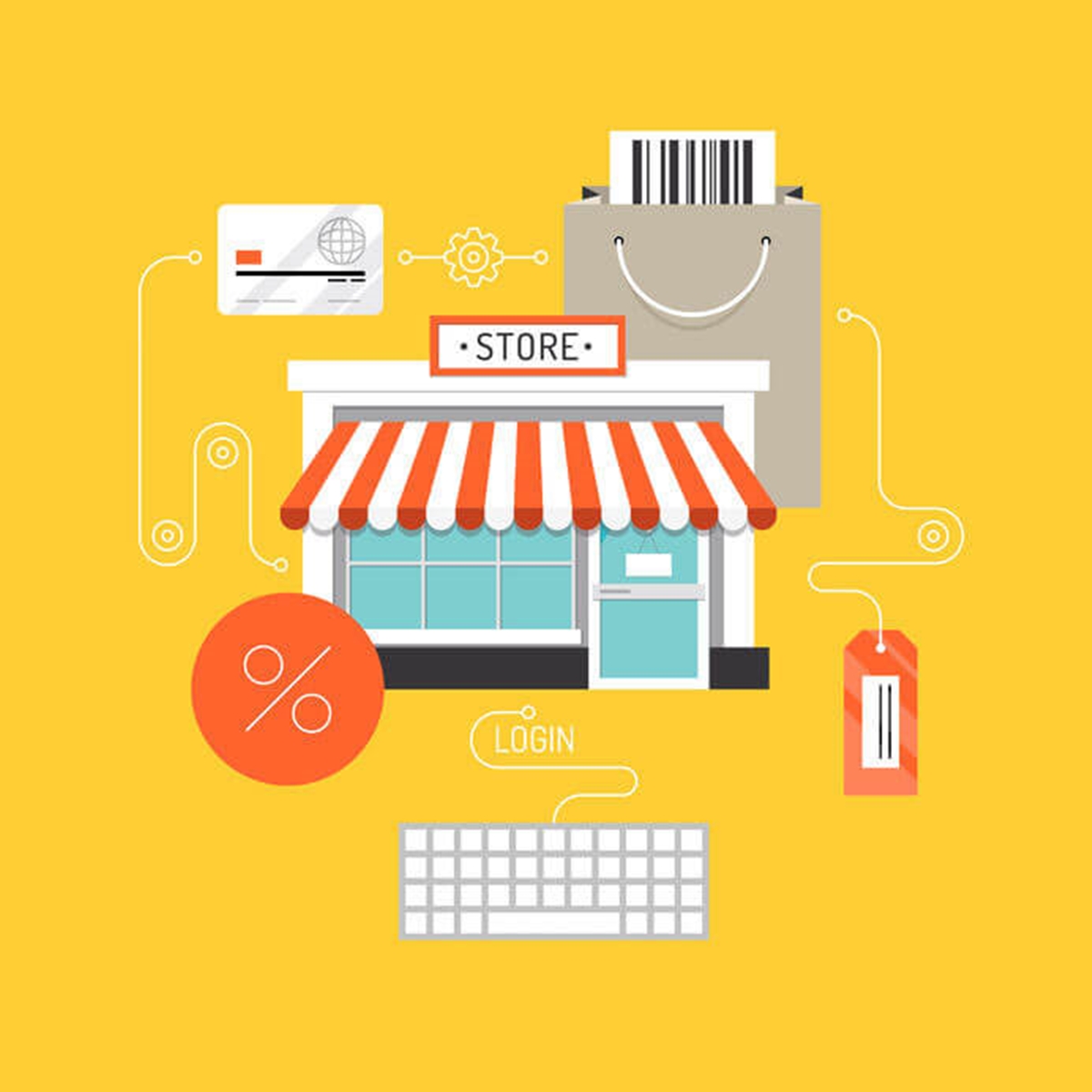 Step 3. Complete your application
Now, you got all of the information above that you have just collected, you are able to apply for your Reseller's Permit when you complete it online or in person. Pay attention to the fact that you must apply for a Reseller's Permit in all of the states that you conduct your business. In case you still have some questions to ask, then contact your local county clerk's office or the relevant local authority to have the answer for you. Also, you will have to pay a small fee to file your application here.
5. Where to find US states' rules of resale certificate?
Generally, resale certificate is for retailers to purchase goods they intend to resale or rent, or elements of products they intend to resell. If you use a retail certificate to buy items you do not intend to sell, then it will be illegal. Separate sales tax rules and laws all exist in forty-five US states and Washington DC.
So, you might have already aware of resale certificates, but knowing the rules of the state that you intend to use is always important, which can help you to consider the benefits and drawbacks before registering for a new sales tax resale certificate. In order to help you do that, you can read a detailed post to find US states' rules of resale certificate here.
6. How to accept resale certificates from buyers?
You can start your business as an online seller who resells products, but you also have the potential to run into another reseller or purchaser who would like to buy from you. So, it is necessary for you to know a few tips to accept a resale certificate from a buyer to avoid some unexpected flaws.
Make sure the resale certificate is accurately and completely filled out: If you are an audit, then you should scrutinize the resale certificates to make sure that every section is completely filled out, even the signature part.

Verify that the resale certificate is legitimate: Vendors are allowed to verify a resale certificate online by most states in the US. As a result, you will be able to double-check whether your customer offered you with a valid resale certificate number and that certificate is expired or not.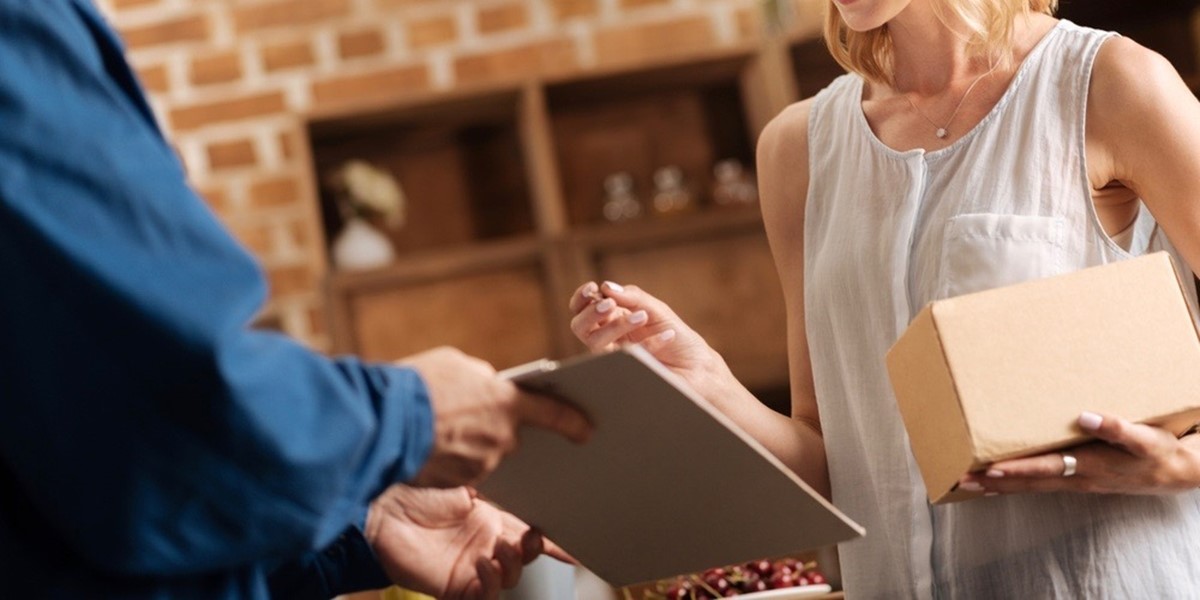 Make a good faith attempt to determine the valid purchase: Just imagine one case when there is someone presents you with a resale certificate, and they claim that they have a store that sells pet supplies, and they need to buy a new suite of bedroom furniture for "resale". From my point of view, this purchase is invalid, and you can refuse the resale certificate. If you don't, then you might have to face trouble paying the sales tax you did not collect.

Luckily, the states don't require you to become a private detective, which means you can claim innocence when there is the customer falsifies the document, as long as you made a good faith effort to verify the certificate.

Keep the resale certificate on file: Most states now require you to keep resale certificates on file for 5 years even when you usually keep the documents vary. In a sales tax audit's case, they will help you prove the reasons why you did not collect sales tax from a customer for you.
7. Where can I use a resale certificate?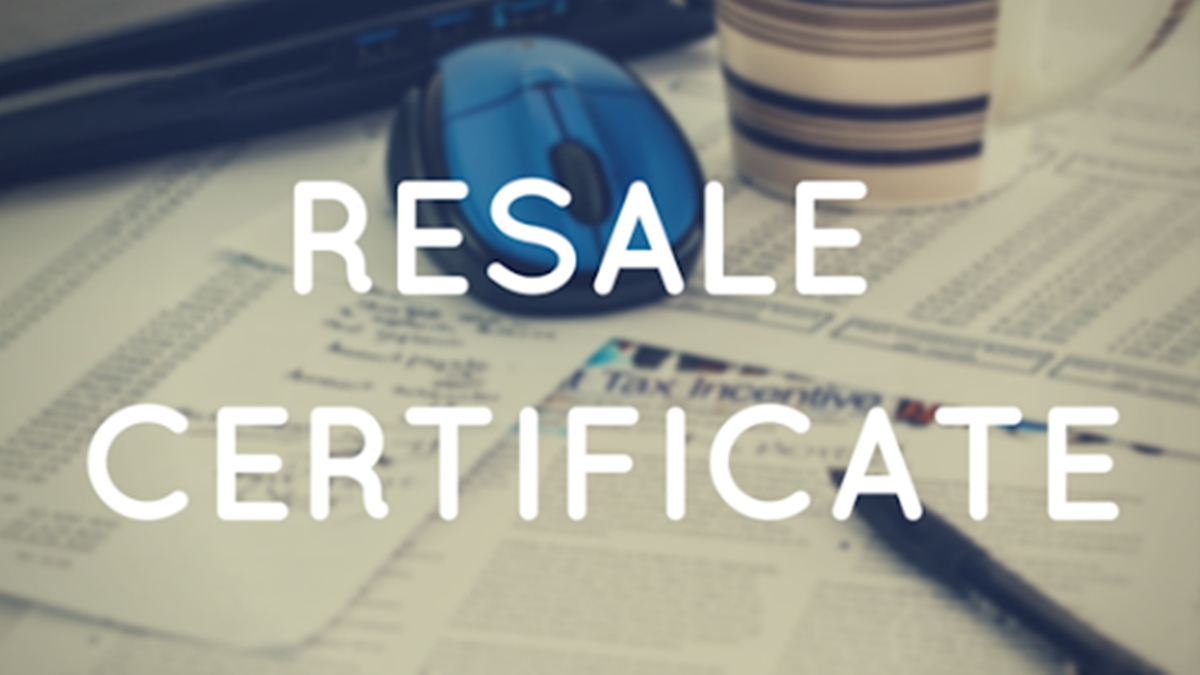 There are a lot of retailers who accept resale certificates, but not all will do. Mostly, it is up to the business to accept resale certificates. If the resale certificate is expired or false, then the retailers will have to take the responsibility to pay lost sales tax. In some cases, retailers decide not to accept resale certificates to discourage retail arbitrage. For example, there are some people who attempt to prevent people from purchasing rare items to sell online with a huge markup.
8. What can I buy with a resale certificate?
Any products can be purchased if they are the ones you want to put up for resale or components to the items that you intend to resell. For instance, if you are a jewelry designer, you are able to buy gemstones tax-free to create and polish new jewelry for your customers. As long as the items, like equipment or office supplies, are what you intend to resell without paying a sales tax using a resale certificate, then you will not be considered tax fraud. You are also able to buy items with a resale certificate that you intend to pay sales tax on the items when reselling them.
9. What should I do with resale certificates as a retailer?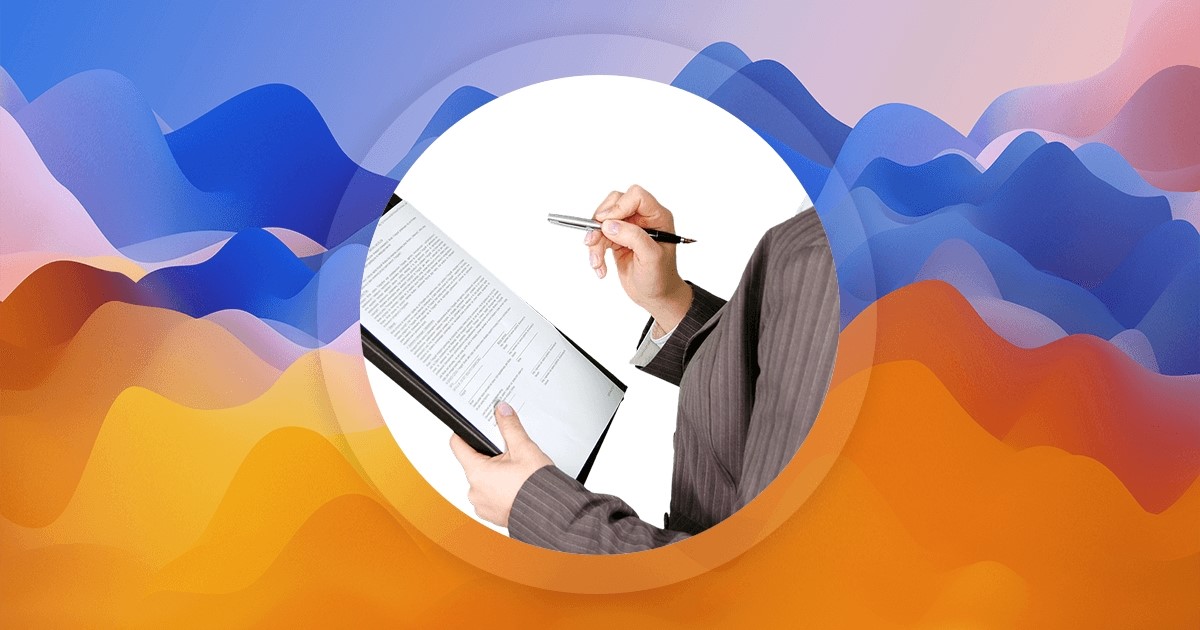 If you are a retailer, and you are presented with a resale certificate from a customer who intends to resell your products. Then, your responsibility is to determine whether you do or don't want to accept that resale certificate. Just remember that you need to make sure the resale certificate is not expired or false because you can avoid paying for the sales tax. Plus, when you decide to accept resale certificates, you need to definitely perform some sort of resale certification verification. Each state will have different rules. What is more, pay attention to keep the resale certificates on file if there are any issues or a sales tax audit happens.
10. What's the difference between Resale certificate and Sales tax permit?
Finally, it is about the differences between a resale certificate and a sales tax permit when they look like referring to the same thing. In some cases, the sales tax permit can do the job of a resale certificate, and in other cases, you might be required to have both a sales tax permit and a resale certificate. But if you live in a state with no sales tax, then you will need to have a sales tax permit so that you can utilize a resale certificate. For different sellers that you work with, then you will need a separate resale certificate for each person. But when it comes to a sales tax permit, then you will have a single permit for you, and you will keep that, then show out when needed.
Resale Certificate: Final Words
On the whole, a resale certificate is a good way to solve the sales tax troubles in selling products online. If you decide to utilize it, just make sure that you understand the rules and guidelines of your state even though it might seem complicated. In case there is more than one state that you are selling, you will have to get a separate resale certificate for each state or a multi-jurisdictional resale certificate.
Finally, it is undoubted that you will have more time to grow your eCommerce operation and less time worrying about sales tax if you have a resale certificate in your hand. I hope this post has helped you in giving the answers for 10 Questions People Always Asking About Resale Certificates. If you have questions or something to send to us, leave comments below. You are always welcomed!
You Might Also Like:
New Posts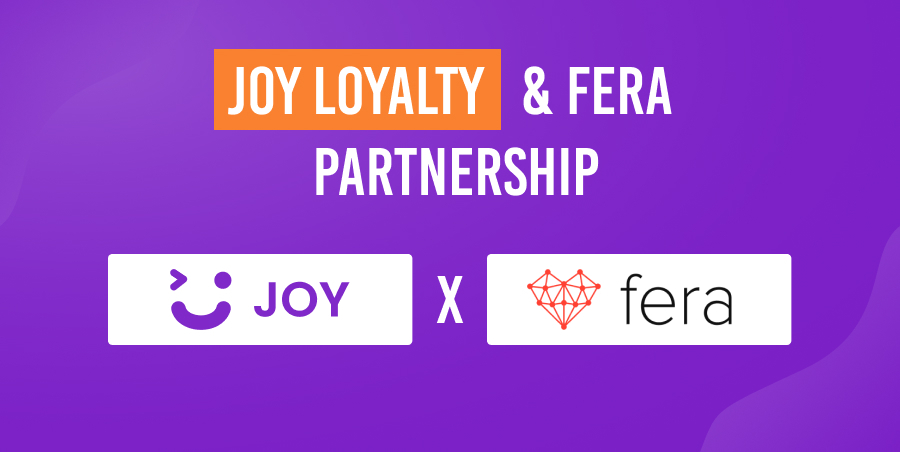 Subscribe
Stay in the know
Get special offers on the latest news from AVADA.
40k
subscribers has been joined!
Earn $10 in reward now!