SaaS Sales - The Ultimate Guide in 2023
Many businesses today are still quite strange with the concept of SaaS sales and do not know how to take advantage of this great art of selling software. What's more, some businesses know about SaaS but have not fully exploited the benefits of using a SaaS model instead of traditional software services.
SaaS is currently the software model leading to the global technology trend today. Therefore, let me take you through the SaaS concept in-depth and learn how to develop a SaaS sales process.
What is SaaS sales?
The SaaS industry
The Saas development model has become covered in most countries. The pioneer in SaaS can be named Salesforce.com. The company then successfully cooperated with Google, bringing continuous profits. Competitors in this industry also include giants such as SAP and Oracle. By mid-2007, Steve Ballmer, CEO of Microsoft, affirmed that SaaS was an indispensable development step in the software industry, and did not hesitate to show its ambitious leadership in this field.
Many also believe that Vista will be the last generation of packaged software for Windows. They predict that after Vista, Microsoft will provide the operating system via the web.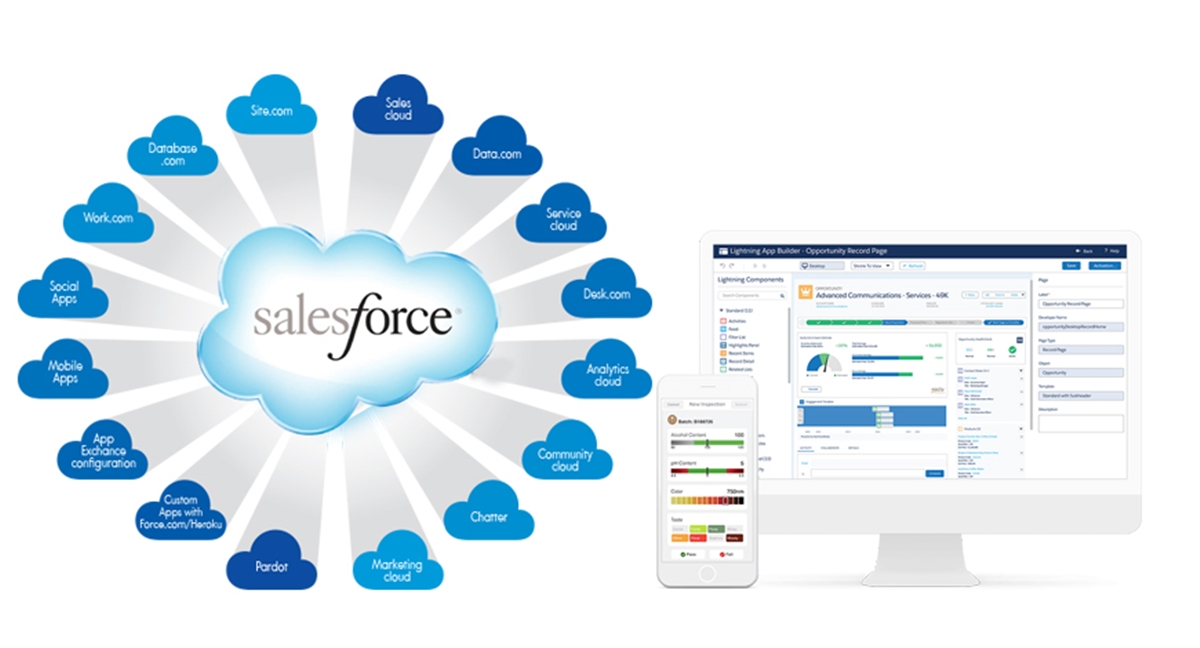 According to Blissfully, by the end of 2017, an average enterprise will use 18 service-type software (SaaS) and invest in SaaS about USD 136,000 per year. More significantly, the leading SaaS providers now have the names of big names like Microsoft Azure vdi, Amazon Web Services, Google Cloud, Adobe Creative Cloud, etc. This shows that SaaS almost occupies an overwhelming position in the software technology market.
According to statistics, the SaaS model is valued at $ 44.4 billion in 2017 and tends to increase, with an expected increase to $ 94.9 billion in 2021, which shows the tremendous growth rate of This market - about 16.4%. Almost no industry has achieved this estimate and it shows the potential for development and expansion opportunities for this software service industry.
We can summarize SaaS's future and importance through Ballmer's statement: "SaaS is not only a revolution in the construction and distribution of software but also the way we benefit from this model."
What is SaaS?
SaaS (Software as a Service) is a software application service distribution model in which software vendors develop software applications on the web, then allow customers to use it over the Internet (independently or through a third party).
Customers do not have to pay to own it but pay to use it. They use the software through an API (Application Programming Interface) accessible via the Web and often written using web services or REST (Representational State Transfer). The term SaaS has become a well-known term in the industry, replacing previous terms such as ASP (Application Service Provider) and On-Demand.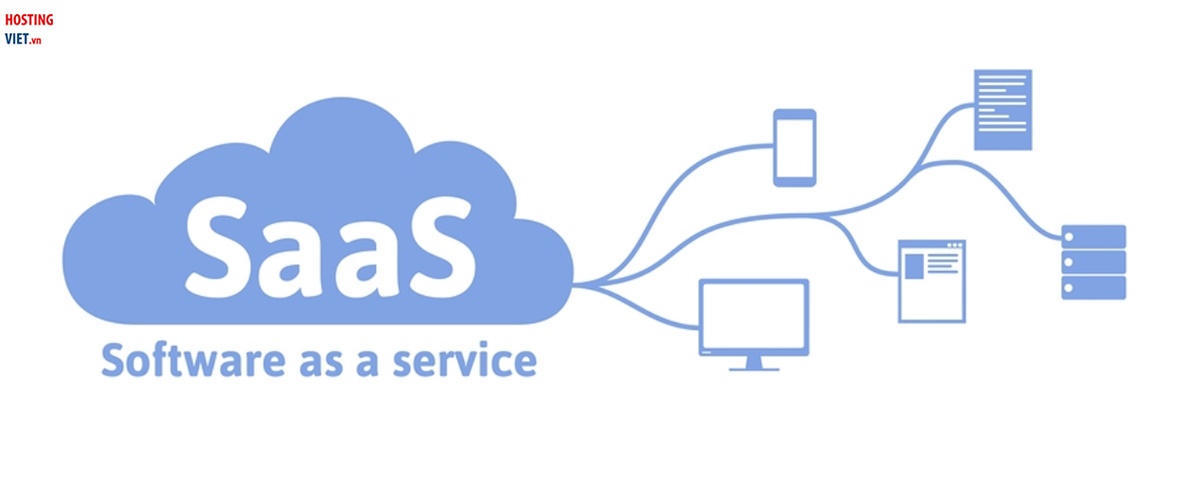 In simple terms, software vendors do not sell software products but sell services based on that software. Previously, businesses using SaaS would have to spend a lot of effort to install, spend a great deal of money on maintenance, and bear a high risk of damage. Like buying a private aircraft, besides having a large sum of money to own it, you are also responsible for maintenance and repair. SaaS, meanwhile, is like making a reservation for airline service, which is more civilized and economical.
The time to deploy a SaaS software in an enterprise usually takes 5-7 days (compared to the time of 6 months or longer to complete installation of an on-premise system). Users after being granted an account can log in and use the application immediately. When the system needs updating or expanding, businesses only need to buy more accounts, use more or fewer applications to meet the growing needs of the business, without affecting other parts.
What is SaaS sales?
SaaS sales is the process of selling software through an online website or a portal to customers. Like all B2B sales, the goal of SaaS sales is to help your customers be more successful by helping them save money, time or improve their capabilities. Thanks to this, your customers can boost sales.
Because of the complexity of using a SaaS product more than a physical product, potential customers need more training before they want to prepare to buy. Kyle Ferretti, the US Sales Manager at SEMRush says that "Educational selling is very important for my team. You'll be hard-pressed to sell someone a software tool when they don't understand what it does, so we have to uncover a customer's problem and then educate them on how we fix or help their issue."
SaaS sales has a remarkable feature which is usually a subscription-based pricing model for products. Therefore, the effective customer becomes a repeat customer every time period (month, quarter or year). This leads to SaaS company, not having to worry about customers leaving you and having a stable revenue. However, this also means that the investment for the prospect is quite high. Potential customers can spend tens of thousands of dollars over a few years to register their software.
Advantages of SaaS
SaaS has become a very popular platform because it has many advantages available including:
SaaS maximum cost savings for businesses
Saas model is an optimal model that brings significant benefits in helping businesses save costs, businesses rely on Saas model to save typical costs such as cash costs, time, human resources, opportunities and conversion costs, in the long run, the Saas model is the optimal software for businesses today.
With this new Saas model, it helps businesses change the way they work by not having to install and run software on their computer systems or networks, which are integrated directly on websites, conveniently for businesses to use, optimize costs at any angle.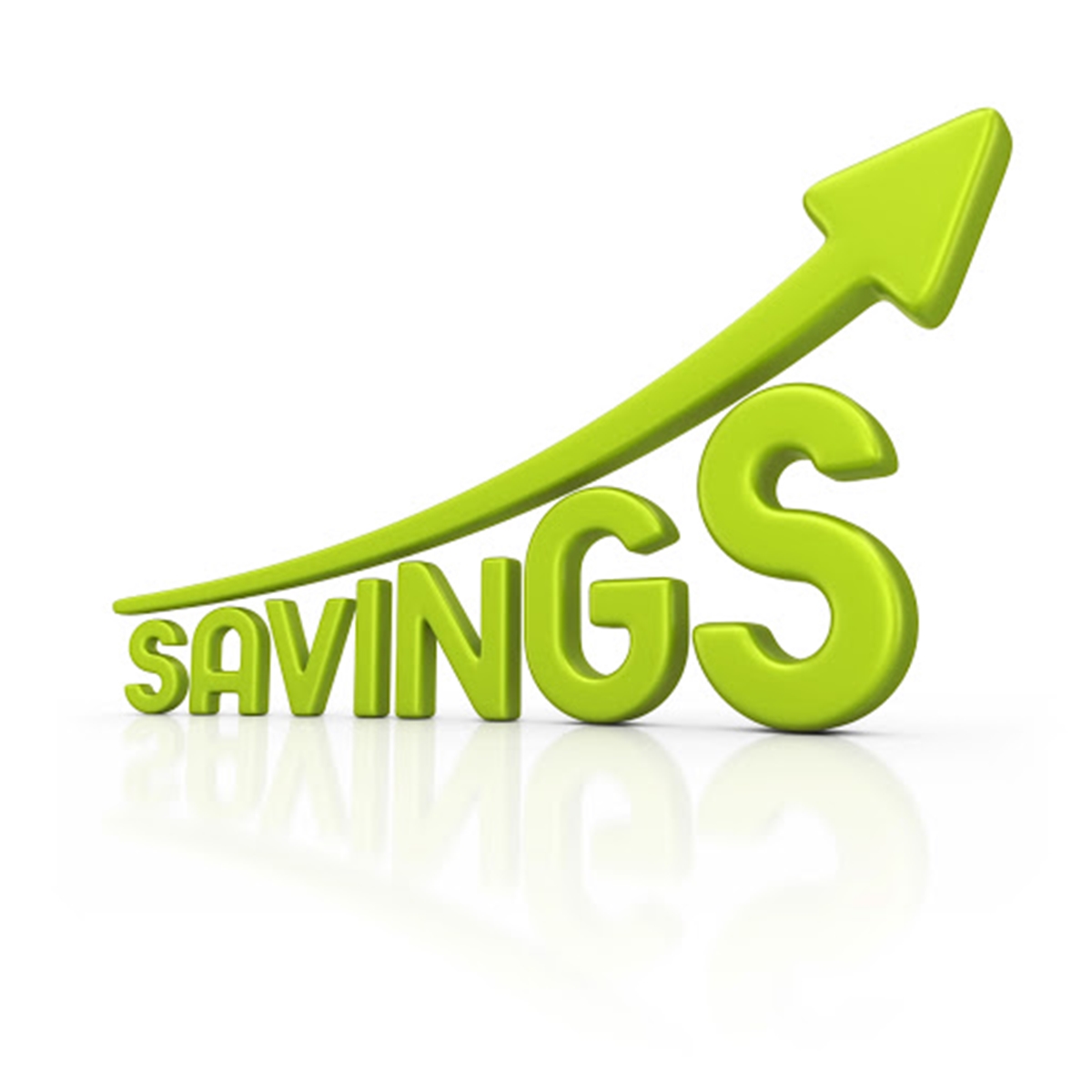 This saves the business an average of about $ 42,000 for a media management software, cost savings based on the fact that you do not need to buy software licenses, installation costs, system construction costs as well as database hardware.
What the Saas model brings in favor is in part because businesses don't have to pay support for periodic maintenance like traditional software, which is a great advantage of the Saas model and helps businesses save more. Not a small amount of software system maintenance.
Also, the Saas model that maximizes cost savings for businesses is reflected in the purchase and sale of its attached services. Saas focuses on selling software services, but current Saas software is quite favorable with many deployments such as allowing you to try it for free or for free if you want to improve features. You can pay more to get more advanced features, some companies will sell in packages, in combos, users or businesses can choose the appropriate package to subscribe, This is similar to registering a network packet. With both models above, this model, businesses or users can sign up and stop the service at any time and the cost will not be an extra cost.
Saas maximizes cost savings for businesses, which is reflected in the construction of Saas software which will save time and manpower than traditional software, this is the preeminence that many businesses receive when they do not. It also worries about having to stop some parts needed to install a bulky traditional system and then lose time and manpower for support. However, if businesses use Saas software, they will optimize all within about 2 days including training time for staff to use and only 1-2 technicians for installation.
Saas model also solves the problem of conversion costs when installing and applying new technology instead, you spend just enough money to be able to replace and update continuously new types of technology without too much worry about costly expenses.
The features of the Saas model are constantly updated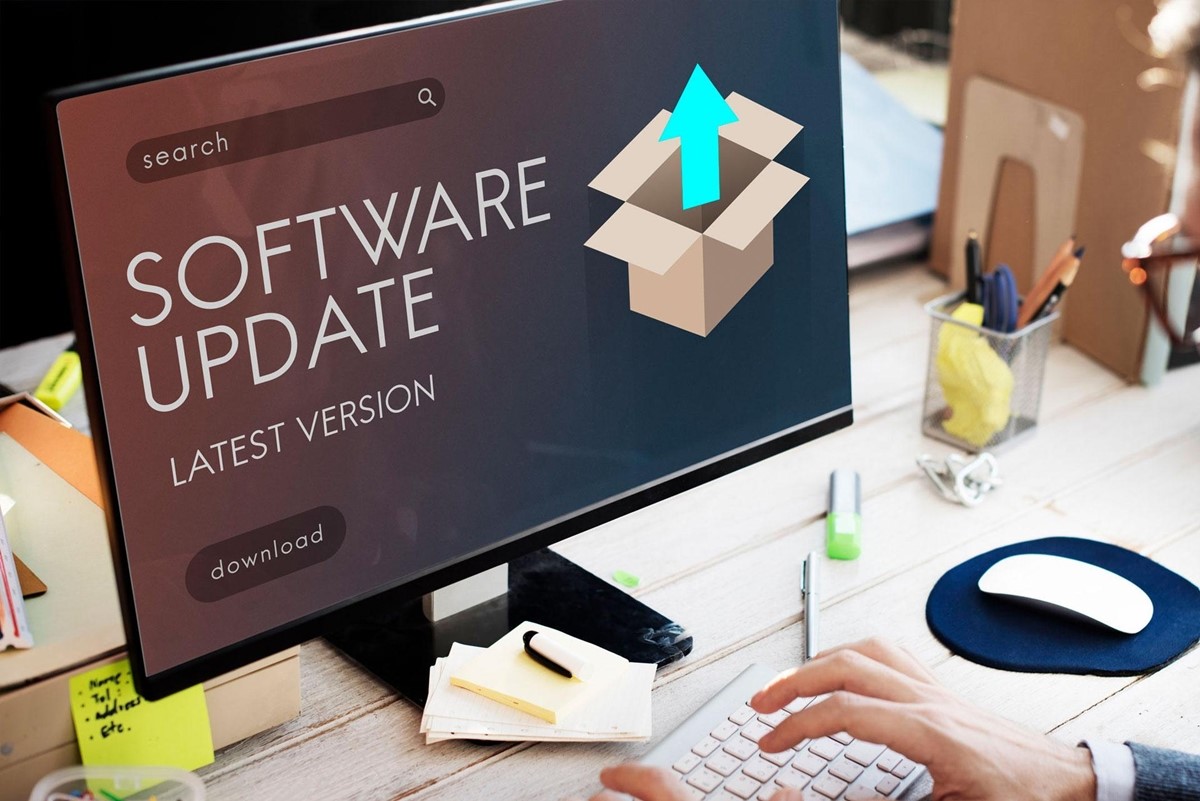 The business of raising an IT team is always busy with dealing with outdated technical errors, with the Saas model, the inertia of the whole system, bug fixes or problems arise which are supported by the software vendor and are responsible for fixing it.
Besides, vendors will always provide updates, optimize the system, enhance old features and add new features, so that businesses no longer have to worry about replacing or buying versions new.
The software provider will have a specialized and experienced IT team and tester so that users and businesses always receive and use the best software from them.
Saas model helps businesses access anytime, anywhere
Saas is deployed by the provider via the Internet, so users or businesses can access the software from internet-connected devices.
Saas has more convenient features for users. Users do not need to go to the office or have to use computers or software pre-installed devices to work. One of the shortcomings of the old system is the limited number. If you want to renew, it takes effort, time, money to buy new, install new systems. However, Saas software will often have additional features to help you add accounts for employees.
Saas model has great integration capability
The exchange of relevant external data during the job processing always arises, while traditional software will usually deal with separately, without using external information. The Saas model addresses this weakness of the traditional model.
Through the Internet, the Saas models are optimized, allowing data exchange as well as allowing data consistency between many applications from many suppliers, this is the outstanding strength of the Saas model.
Challenges of SaaS sales
Although SaaS possesses many outstanding advantages, SaaS sellers also need to face some challenges.
As a seller, you can expect the SaaS sales to be immediately successful. However, there are a few things that you need to keep in mind because even veteran SaaS sellers have to get used to a lot and think this is sometimes not an easy path.
According to some SaaS sales experts, some challenges when selling software as a service are:
The hardest thing that always exists is that there are so many competitors. Therefore, to become successful, you need to understand what you are different from them and make a standout. Once you know where you can improve and become stronger, you will be able to find a way to really win.
Another thing you need to make sure is to understand all the different technologies your customers are using because your customers will integrate SaaS products that you sell with a lot of different solutions.
Last but not least, the rapid development of the software industry has led to SaaS salespeople experiencing constant distractions. The challenge they face is a lack of concentration. In order for sellers to provide quick value, businesses, especially startups, are making quick progress and setting high expectations. So being able to focus on the most impactful product every day will give you the power to grow your business.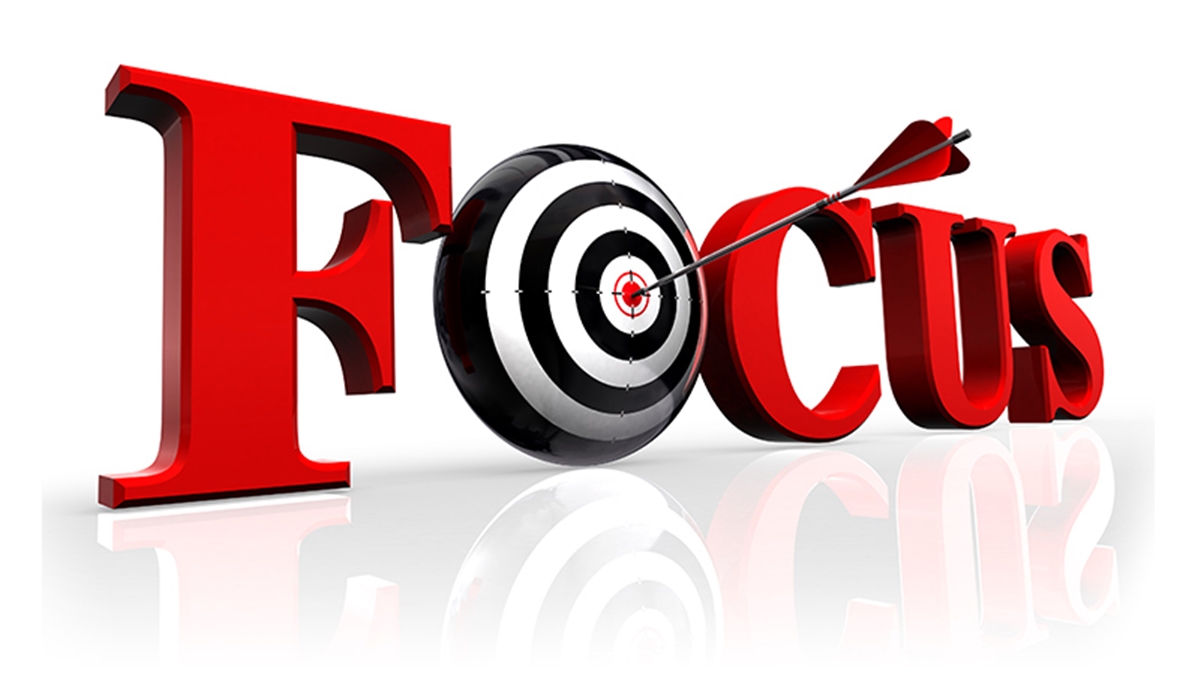 Important metrics to know when selling SaaS
Churn Rate
Many businesses rely solely on recurring revenue to evaluate the brand's development without inadvertently omitting the extremely important parameter called the Churn Rate - a measure of consumer satisfaction.

Churn Rate is understood as the percentage or percentage of customers or subscribers of a brand that canceled or did not renew their subscription for a certain time. That is why it is extremely important for every SaaS company.
The sudden changes in customer departure rates are a signal for SaaS businesses to be able to provide urgent feedback on prices, products, competitors and new policies and need to be monitored continuously to prevent this unfortunate incident. Therefore, a strong and comprehensive strategy to moderate the churn rate will help businesses ensure a focus on maintaining and developing a customer base.
Monthly Recurring Revenue (MRR) vs Annual Recurring Revenue (ARR)
MRR
MRR or Monthly Recurring Revenue is the monthly revenue guaranteed by the business on an ongoing basis. This is one of the main figures for the SaaS business model. It is considered the lungs of a SaaS business. A very important factor to success is that you must keep this number high and grow consistently.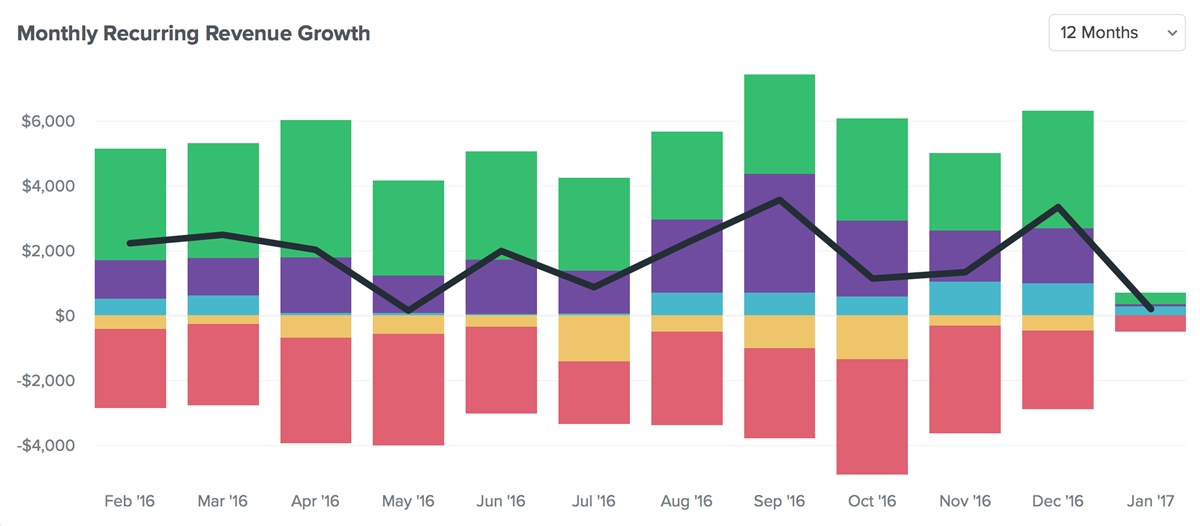 Monthly recurring revenue is preferred because it increases over time. As the business increases its customer base, monthly sales also increase - unlike one-time sales, it needs to be maintained monthly to meet revenue targets.
Recurring revenue is key to growth and scalability, but like any other financial aspect of your business, it needs to manage, document, and report accordingly. You can evaluate your MRR through monthly sales tracking, identify MRR targets to meet your annual sales target. Plus, determine how much each prospect will increase your MRR.
ARR
ARR (Annual Recurring Revenue) is the total of regular revenue. ARR does not take into account revenue from one-time (non-recurring) fees and professional service fees.
So how is ARR calculated per customer good, must be a stable or upward trend? If you are using an upsell or cross-sell strategy for a customer, a good ARR must be an uptrend ARR.
Businesses often calculate ARR by multiplying the contract value of a month by 12. This method has the following errors:
(1) include irregular payments such as hardware, installation, setup or value of professional/consulting service agreements;
(2) including the booking value (Booking is the value of a contract between the company and the customer. This number reflects the payment obligation of the customer to the business.)
Therefore, to calculate ARR correctly, you can calculate by the formula in the image below: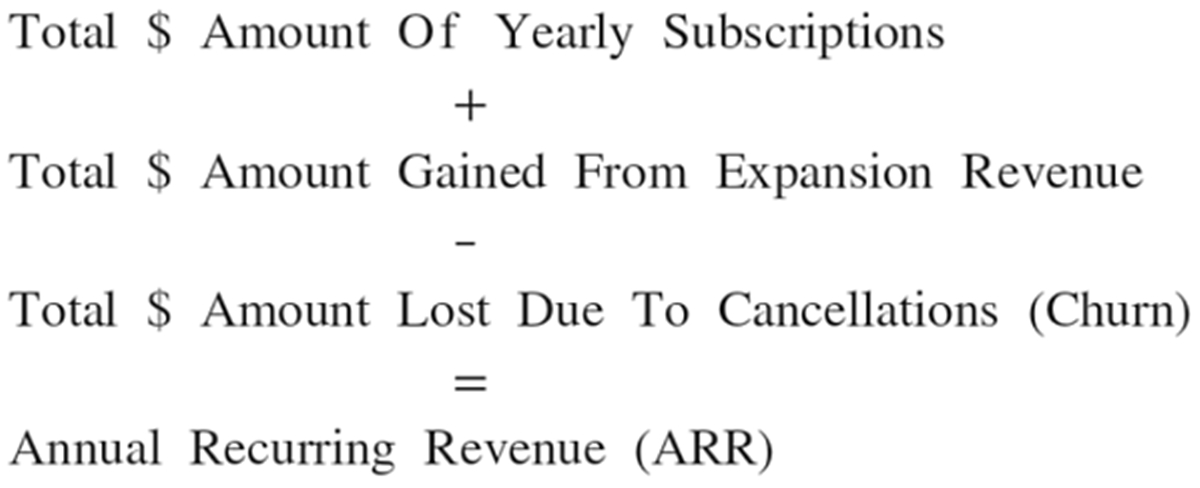 Net Promoter Score (NPS)
NPS stands for Net Promoter Score is a measure of satisfaction and the level of customer willingness to continue using products, services and introduce them to relatives, friends, and colleagues.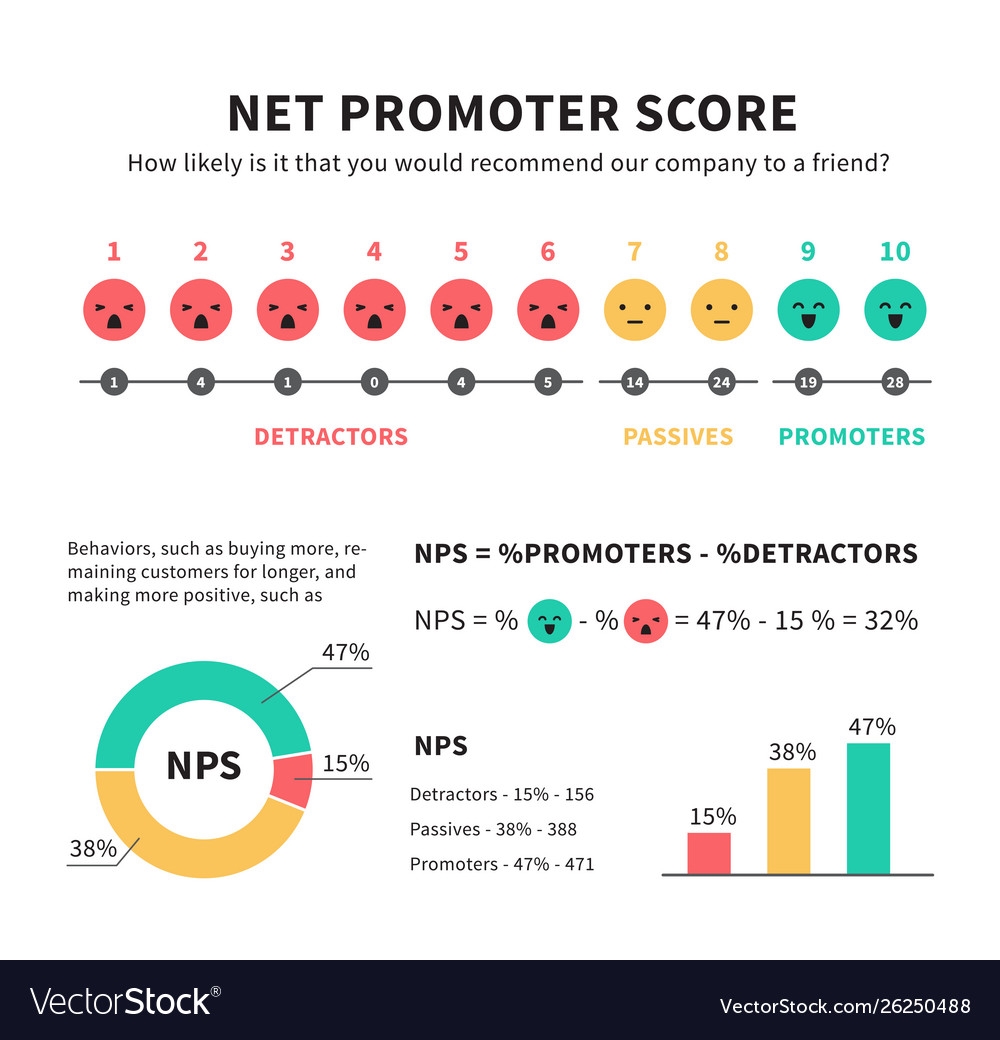 The NPS score is the difference between the percentage of customer support (P) and the dissatisfaction (D): P - D = NPS. NPS is suitable for almost all types of businesses, of course including SaaS businesses. The most highly correlated question is: How likely is it that you would recommend Company A to your acquaintances? Then give customers a score from 0 to 10. The points scale will be divided as follows:
From 0 to 6 points: customers are classified as detractor (people will criticize, defame the company)
From 7 to 8 points: customers are classified as passives (who are indifferent and can skip to competitors if there is a better option)
9 to 10 points: the customer is classified as a promoter (supporters and often refer other customers to the company)
Besides using NPS for the above question, the survey often has a follow-up question: "Please tell me your reason". Certainly, no business can understand the problems that customers are facing, and that is the necessary reason for customers to speak up. With this division, the NPS satisfaction measure will give you an insight into customer loyalty for the business. At the same time solve hidden money problems, help businesses improve the quality of service and be the basis for their business decisions.
Customer Acquisition Cost (CAC)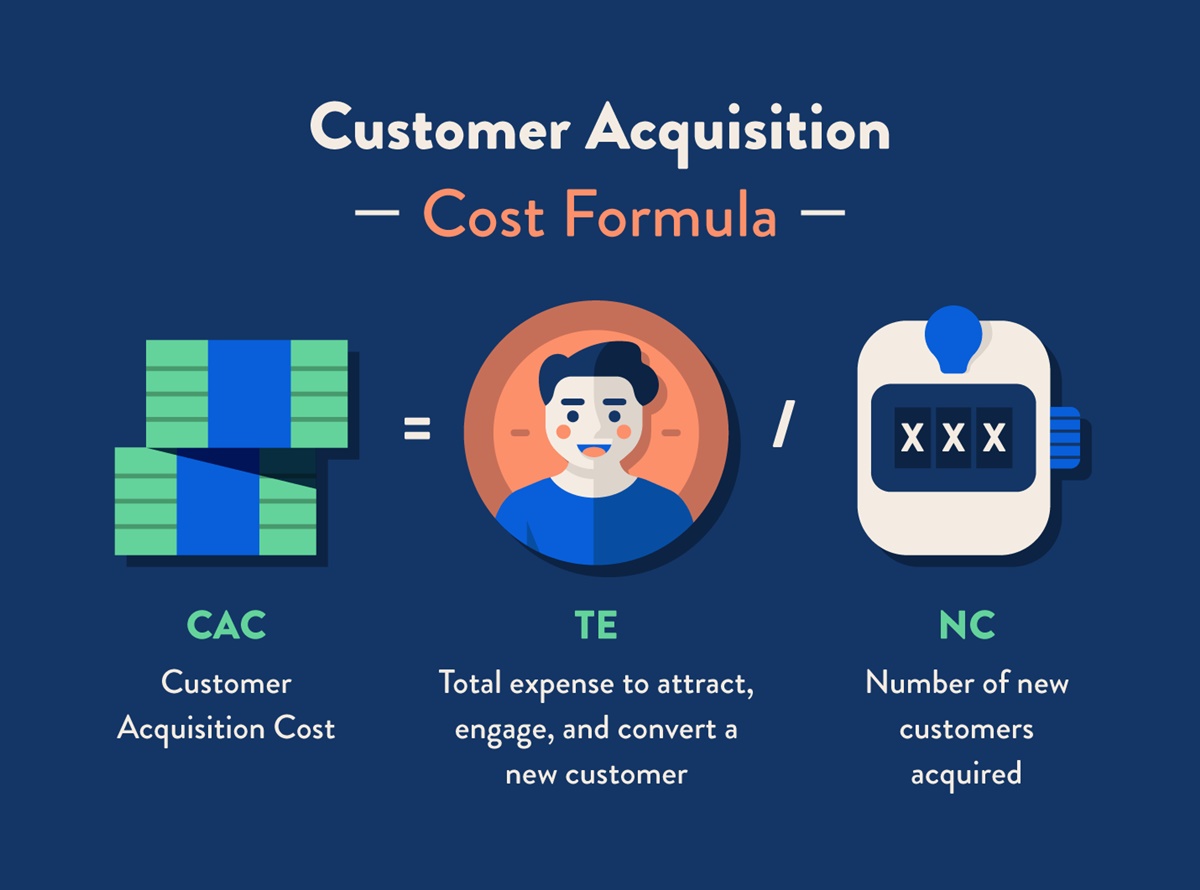 Customer Acquisition Cost (CAC) is an important metric for sellers of SaaS products. It is the cost associated with persuading consumers to buy a product or service of the business, including research, marketing, and advertising costs. Customer Acquisition Cost is also known as the cost of acquiring customers, the cost of attracting customers.
This must be an expensive process. Therefore, you need to learn how to balance it. You will have to evaluate the prospect's CAC. If that number is too high, you should reach out to more accessible customers.
Customer Lifetime Value (CLTV)
Customer Lifetime Value - CLTV is the value of a customer who contributes to your company throughout their life. Therefore, a SaaS business wants to grow forever, need to have many, many loyal customers because they are the people who bring long-term and sustainable profits for the business.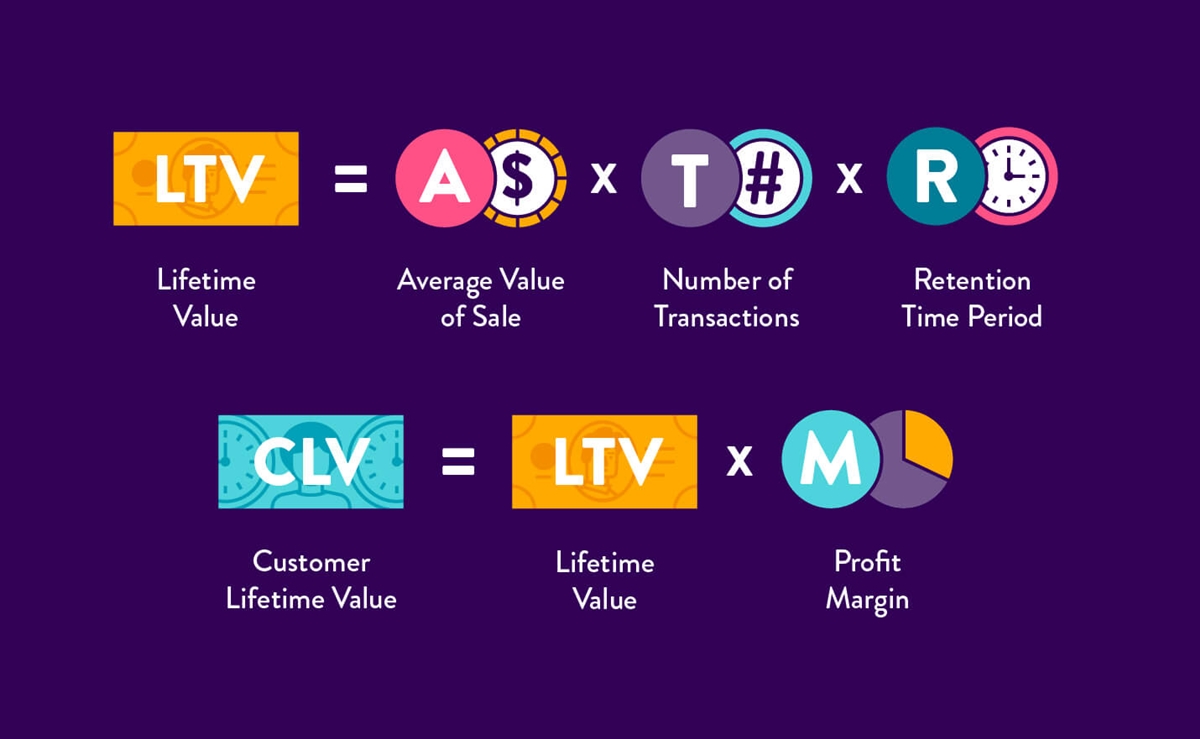 A higher CLTV index proves that customers bring more revenue to businesses. LTV index depends on many different factors such as Marketing activities, Sales, Customer care.
One of the effective ways to increase LTV is to increase customer satisfaction. There is research showing that: "Customer retention rate increased by 5%, the profit increased from 25% - 95%".
Another similar study also pointed out: "Attracting a new customer costs 5-7 times the retention of an old customer."
To increase the value of the customer lifecycle, you need to have a maximum strategy for CLTV (Custom Life Time Value).
Activity Volume and Type
To nurture potential customers, many SaaS sellers have taken advantage of both offline and online methods. So one key tip you can apply is to collect data on which activities have the most interest.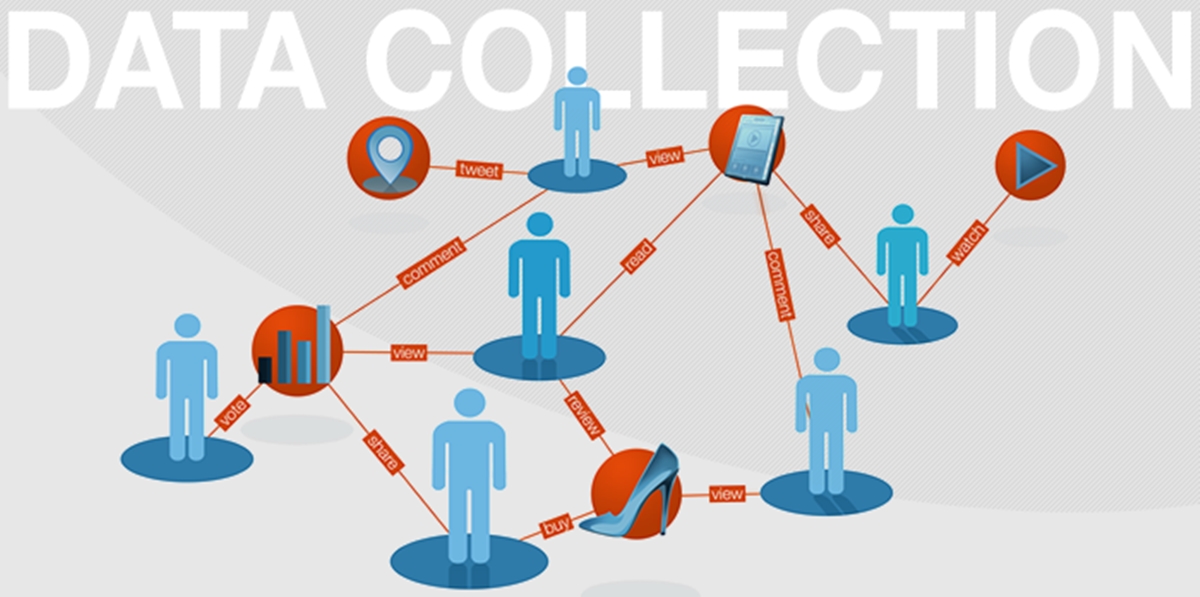 Kyle Ferretti once said, "Like any team, I'm always looking at calls, emails, all that fun stuff, but as time goes by, demonstrations of our product tend to be a lead indicator of a successful rep on my team. It gives them the biggest opportunity to help a customer through the tool and make sure they end up on a plan of ours that fits them the most. "
And Mary Mitchell, she said: "At Drift, we've established a set of 'north star' metrics that keep us focused on high-value activities. For example, when you know how many meetings and demos it takes to produce closed/won revenue, you can work with your BDR to set outreach goals for the number of touches it takes to produce those meetings."
Win Rate
The win rate is a percentage that indicates the total number of leads that are closed by your sales team within a specific time frame. You can see some formulas of these numbers by searching on the search engine if you want to learn more.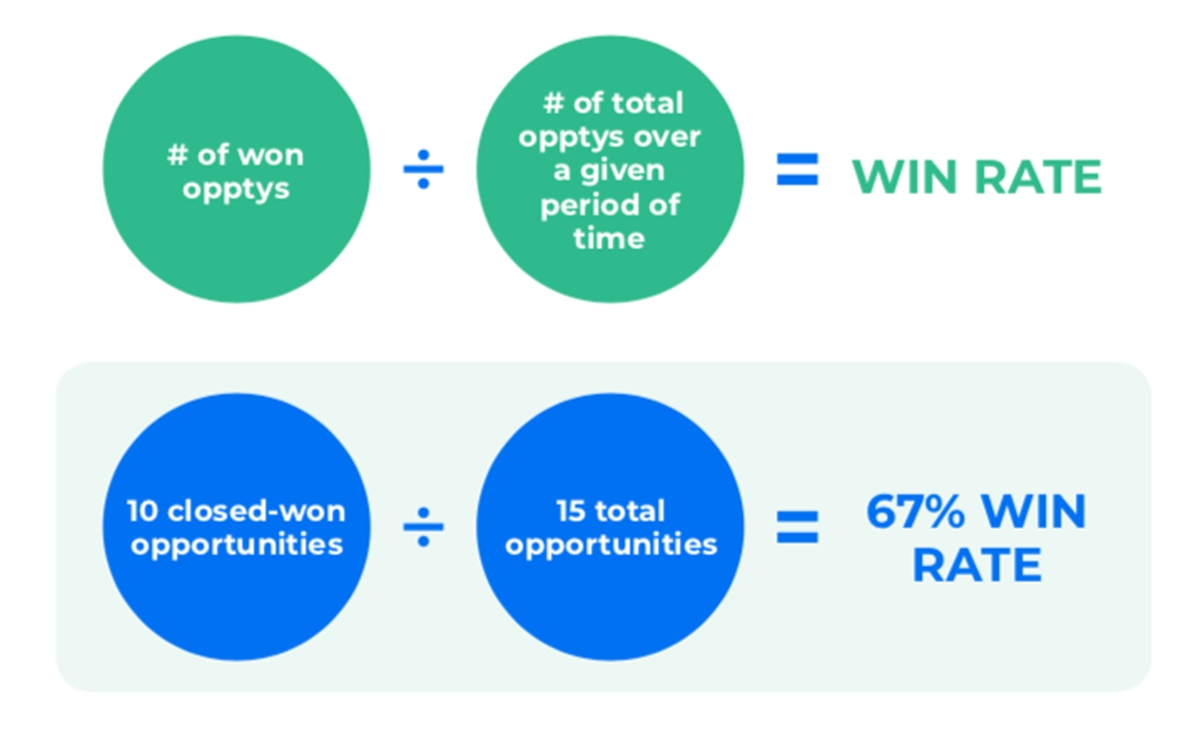 Winning ratios will help you figure out how many potential customers you need at a specific time to meet your goals. Also, you can determine if any sales rep needs more training to meet their quotas and increase win rates.
Dustin Crawford, Sales Manager of Inbound & Outbound at Intercom, shared: "As a manager, I want to understand how my reps win and how we can grow. So I look at everything from activity levels to the individual reps that each lead is going to because maybe a rep isn't having a high success rate with the type of meetings they're getting."
Deal Velocity
Typically, it will take a certain amount of time for potential customers to move through your pipeline. Deal velocity is the average time for that. Evan Cassidy said: "The metric I focus on personally is deal velocity because it ensures I am bringing in deals consistently and moving on to the next. Larger deals can take a lot of effort, so I want to make sure I am not spending too much time just on one deal, but rather moving them every day and every week where possible."
Market Data
To optimize your process, in addition to measuring the sales rep's personal performance and win rate, it's super important to research market and customer attributes. For example, where you do well geographically, what your product will be most successful, your prospects' company sizes, and whether they are private or public. (It will take more time for public companies to move through the transaction cycle. Because they have more red tape internally.)
"I used to manage the outbound team at Base CRM, and CRM is a hard ballgame to play because we were rolling up against Salesforce," Dustin Crawford of Intercom said. "How do you go up against a beast like that? For me, it was a matter of looking at these little attributes to understand where we were going to find success."
"I always looked at the employee size of our target companies but what I specifically wanted to know was the sales team size compared to their entire employee size. If their sales team was about 20% of their total employee count, that told me that they're a sales-oriented company and they'd be willing to spend money on a sales tool if I could show them that what they were doing today is inefficient.
"Instead of going straight ahead against our largest competitor, I went looking for big companies in an enterprise space that was on legacy systems with weaker technology than us. A lot of companies on the East and West Coast are ingrained in Salesforce because they're tech-savvy, but in the Midwest, there were a ton of big companies that weren't, and that was something that we'd grasp onto in order to build up momentum."
Revenue Per Lead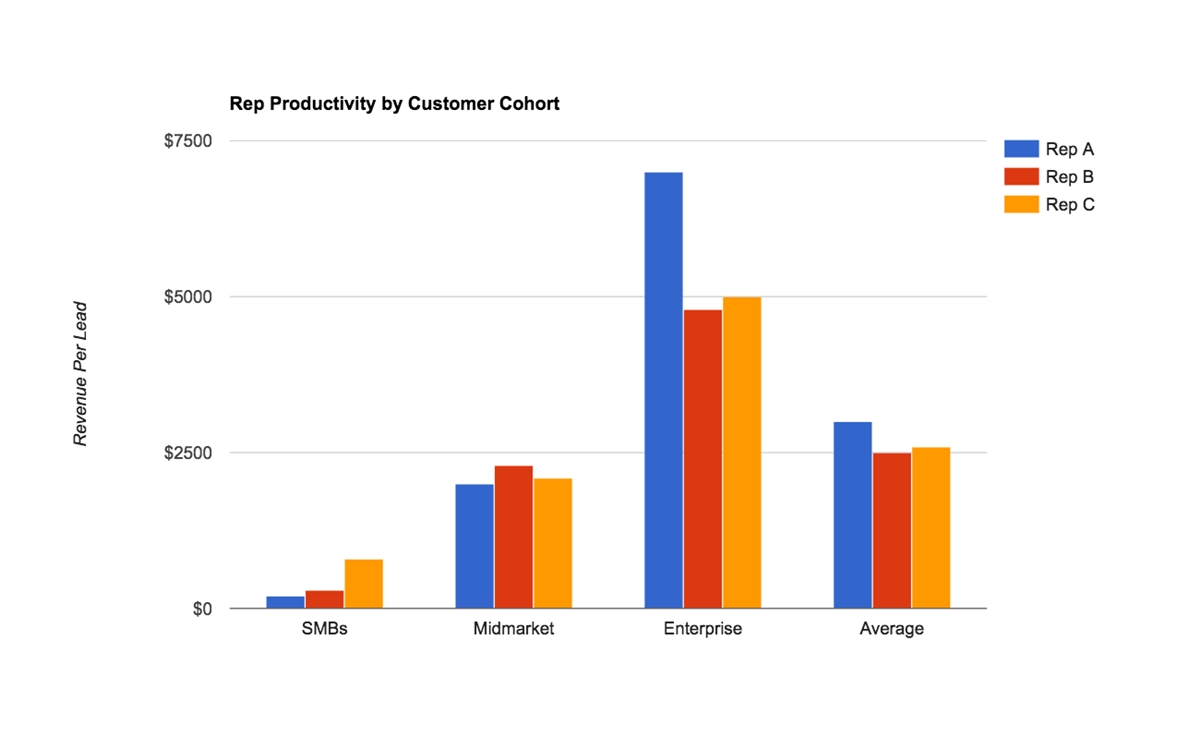 To estimate the exact number of leads a representative can manage before affecting productivity, you can measure the revenue each agent brings to each lead. Look beyond improving or maintaining rep performance and MRR.
Closed Won/Lost
Once a contract is signed or payment is rendered, that transaction will be marked as "closed-won". In case the prospect chooses another solution, that transaction will be marked as "closed-lost".
This plays a very important role in studying the number of closed-won and -lost transactions. Overall sales numbers are closely linked with these metrics, but finding out a rep's ratio of closed-lost to closed-won deals can signal their success, overall efficiency, and suitability for the job.
Demo-to-trial Ratio
When your SaaS askes for the demo, remember to carefully watch out of how many of the presentations turn into experiments - and among the trials, how many transforms into closed-won deals. You need to address weaknesses in the demo protocol if the conversion is low by trying or closing it.
What are the sales models in SaaS?
SaaS sales are extremely potent and can bring you a lot of profit. However, one thing you need to know is that choosing the right sales model is the key to opening the door to success.
When you have a suitable sales model, you will know the number of salespeople you should hire, who your potential customers are, and how you will interact with them. Last but not least, choosing the right model will help you know when your business needs to grow.
I will take you through the three most interesting SaaS models that you can refer to.
Transaction selling
Transaction selling is the most popular and tends to be the most scalable of the three models. Small and medium enterprises are potential customers of this model. Software is usually sold by selling directly or by phone.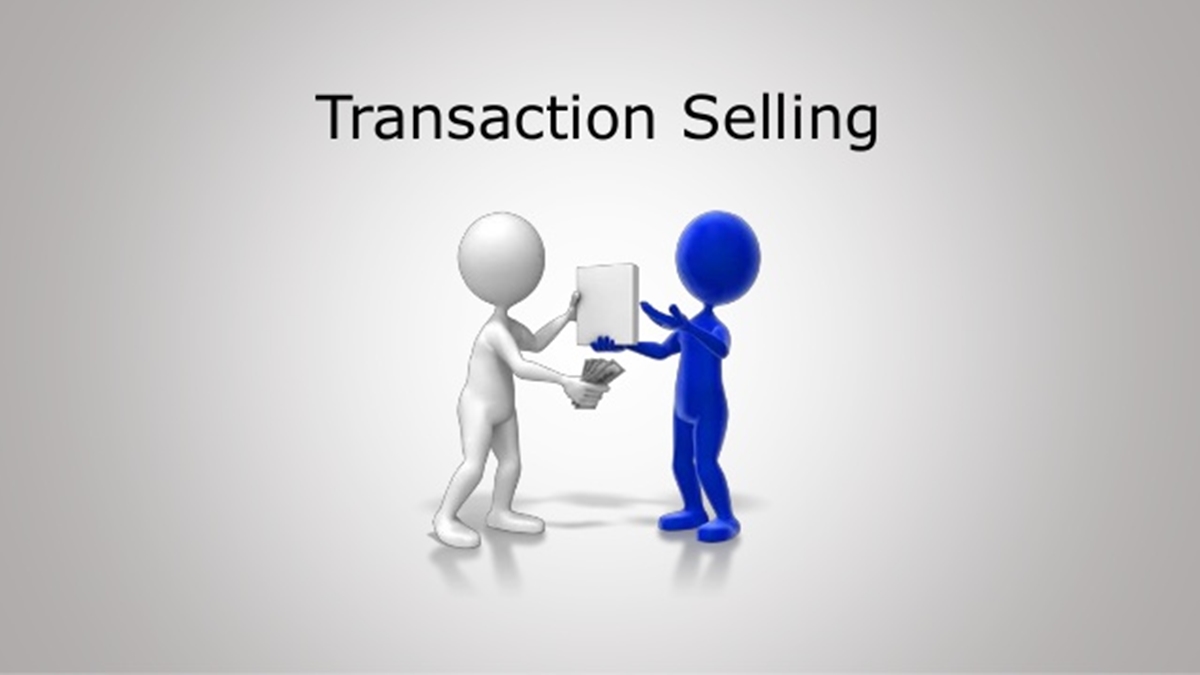 The costs associated with this software level are often higher, so personalized services are often required by customers. At this point, we can see that a sales team is an indispensable element.
You can customize the software sold according to the transaction model to suit the needs of customers and make them satisfied, as long as the contract is in the price range. Besides, representatives are allowed to discount and share the pricing model by tier.
The marketing team will provide a pipeline for salespeople and ask them to undergo training. Thereby, salespeople can perform better, meet quotas.
In addition, the key to the success of this model is the persuasive sales technique of the marketing team, good potential customers, and accurate calculation of moments.
Enterprise selling
If you choose to sell low volume and high price software, this model is definitely for you. It provides highly specialized or advanced solutions. In particular, they also have a full scale. Salespeople will spend most of their time interacting closely with potential customers to answer questions and introduce the software. Besides, they meet executive stakeholders.
Enterprise selling is an ideal choice for complex SaaS. It is highly recommended for large corporations that have a budget available to support the high cost of these solutions. Salespeople often divide by territory to work and focus on targeted leads.
This sales model requires the contribution of many working parts. Therefore, all need to work closely together to close high-value transactions.
A bonus tip for you: Make sure to know about your ASP. ASP stands for Average Selling Price. This number will tell you about the potential customers' expectations for customer service. If this number is higher, it means that their expectations are also increased, better business relationships, signed contracts and better invoices. If your ASP is low, you should seriously consider having a sales team.
Before expanding your current team or hiring the first salesman, make sure to understand your average selling price and make an educated decision about who will hire and when.
Customer self-service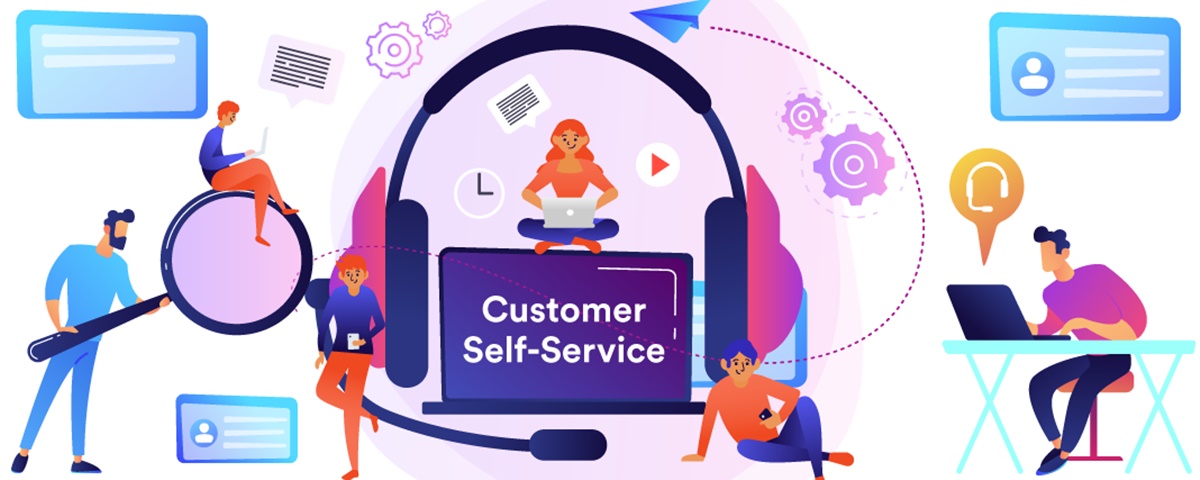 In contrast to the above-mentioned enterprise selling model, this model is perfectly suited to a SaaS-selling enterprise with lower prices in large volumes. The customer self-service model assumes your ASP is low, but the revenue you earn is significant.
In this model, free trials and Freemium models are powerful weapons to attract customers. This model is capable of supporting a full sales team. Furthermore, customer service is not comprehensive. However, websites will encourage users (usually individuals or small groups) to register online.
How to develop a SaaS sales process?
Jane Van Sickle said that: "Having a repeatable process empowers your sales reps to sell with confidence and efficiency, and as a leader it allows you to coach more effectively. For your reps, it takes an experience that can be very complex and makes it understandable."
Here are the stages for a SaaS process that you can refer to. There is a detailed explanation at each stage for you to understand and apply it to your business. Of course, each stage in SaaS sales will have a certain difference. Let go ahead to find out.
Find SaaS prospects
To capture potential customers, domestic marketing is a smart choice. Because SaaS-seeking customers are tech-savvy and good at finding information online, your use of this method will work well. You can take advantage of many ways to find SaaS prospects such as:
White paper and Electronic book
Social media
Blog post
News
Online Advertising
Also, you can get on your radar's potential customers at trade conferences and exhibitions. Thanks to these, you can have direct contact with potential clients. This will certainly be a rare opportunity for you to interact with them directly because, in the SaaS industry, customers mainly communicate remotely via phone, video or email.
Qualify leads
Remember that not all visitors or trial subscribers are worth pursuing. Therefore, a qualified method will be a powerful assistant to help you find the best potential customers. In other words, this method will help you identify those who are most likely to profit from you.
There are several ways to qualify leads that you can take advantage of. Among them, the one that is an automatic way is the Lead scoring. The LeadBoxer platform will analyze data about your visitors and assign a score from 0 to 100 indicating their closing ability. Alternatively, a more practical way is to have your sales development representative email or call after they try your software. A three-minute phone call can be all to help you identify your potential customers' interest. After that, you can decide whether to move to the next stage or not.
Connect and Present
Your SaaS sales process will be terrific and profitable if the next opportunity arises along with a series of dialed emails. To be able to learn more about the pain points of your customers and locate the value of your software, you need to set the goal of getting qualified potential customers to attend the meeting directly.
However, face-to-face contact is a rare opportunity as it is less common in the SaaS sales industry. So you need to rely on another set of skills to do that.
Kyle Ferretti of SEMRush said: "When you're face-to-face you can rely on body language as a selling tool, which is out the window on the phone. So you learn to be more conscientious of a customer's tone and interest via their voice instead, which isn't always easy."
Deal with objections
Potential customers may have concerns or questions that might engulf the deal after your presentation. So you need to know how to handle this gracefully to avoid losing potential customers with good deals. Steli Efti, CEO of Close, said that the two most common objections in selling SaaS are "Your product doesn't have the right features" and "Your product is too expensive."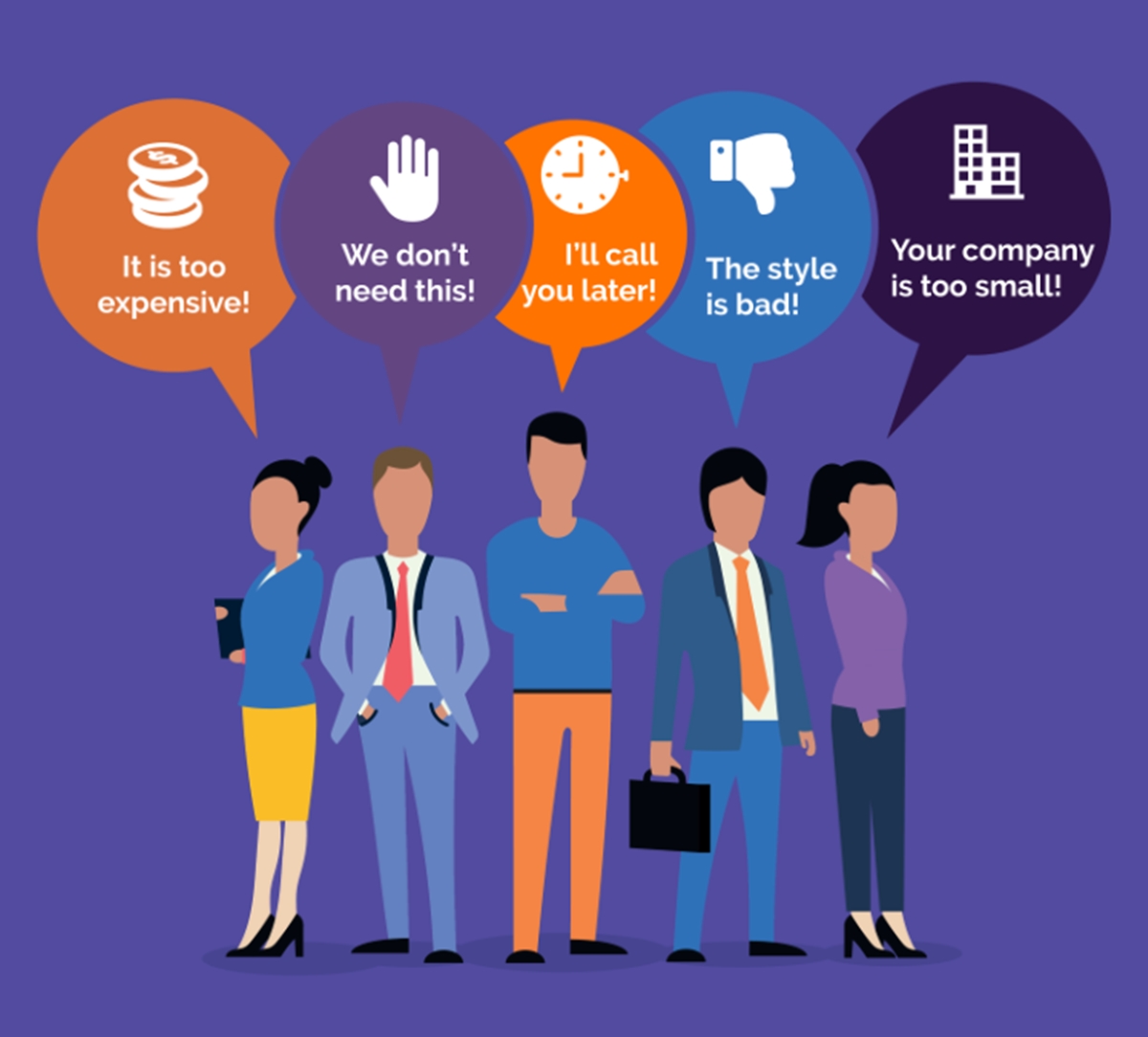 Both of these objections need you to do a better job of proving product value:
"What the pricing objection really means is that you haven't properly communicated your product's value. You need to work together with the prospect to understand who will be using your product and what benefits they'll get: increased productivity, better margins, more customers—whatever that value is, make it clear to the prospect that it outweighs the price…
When they ask about a missing feature, it means that in their mind, there's a gap between what your product can do and what they need it to do—some burning issue they don't think it can solve. You need to dig beneath the surface by asking questions that uncover the real, pressing need behind this feature. That's the best way to refocus the conversation on your product's value."
Deliver the final proposal
This is the stage that turns potential customers into your customers. At this point, a final proposal from you will be given, you can also make any negotiations. Then, have everyone sign at the end of the transaction.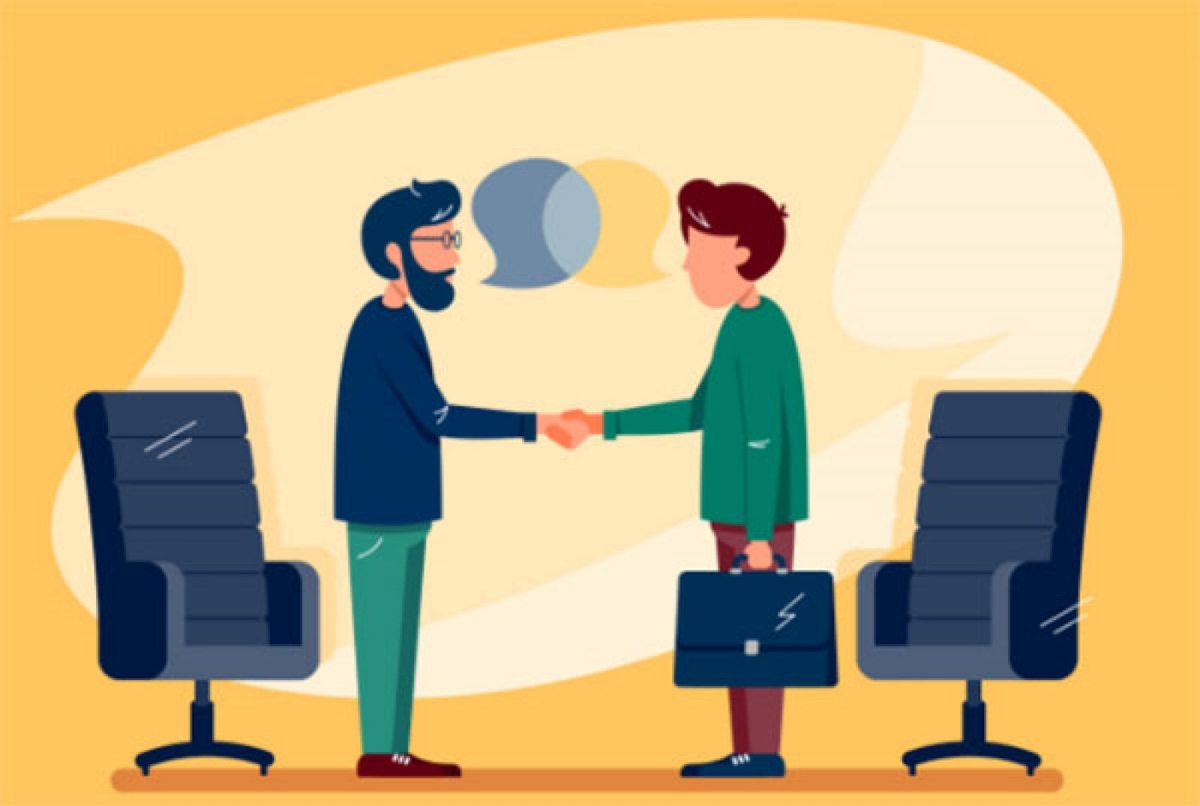 A bonus tip for you: Don't convince stubborn prospects by relying on discounts. Here are some cool facts for you from a guide to closing SaaS sales:
"While they may help persuade a customer to choose you over your competition, discounts will eventually eat away at your profits and set you up for failure. The type of customer who demands discounts are usually the hardest to deal with. That's because those who are obsessed with price are also the loudest complainers. But, if you slash your prices to close a sale with this type of customer, you'll have to sacrifice quality."
"Not only will a customer who is only worried about price leave you when a cheaper competitor comes along, but they'll also expect a discount when it's time to renew. It's a no-win scenario. If you offer a flat 25% discount off of a recurring monthly subscription, you'll feel that discount every month.
A better solution to offering a discount is to give away a free month in exchange for annual prepayment."
Encourage the prospect to subscribe
We all know that customers love the trial because they have the opportunity to experience your software for free. Besides, they always want more from the freemium version. Therefore, take this opportunity to close a good deal. Please provide the registration options along with different prices. This will give your customers more options and they can choose the most suitable one. Furthermore, a great company will have different packages to suit all the industries and verticals it serves. A good example is Hubstaff's pricing page:
Before customers are ready to commit, there may still be a gap to run after the trial period. Therefore, start an email nurturing campaign to ensure your product is always in the top priority position in the mind of your potential customers. You need to be equipped with the expertise of the problem the customer is in and want to solve it for them. This plays an important role in building your relationship with them and can also be the reason why they need your product.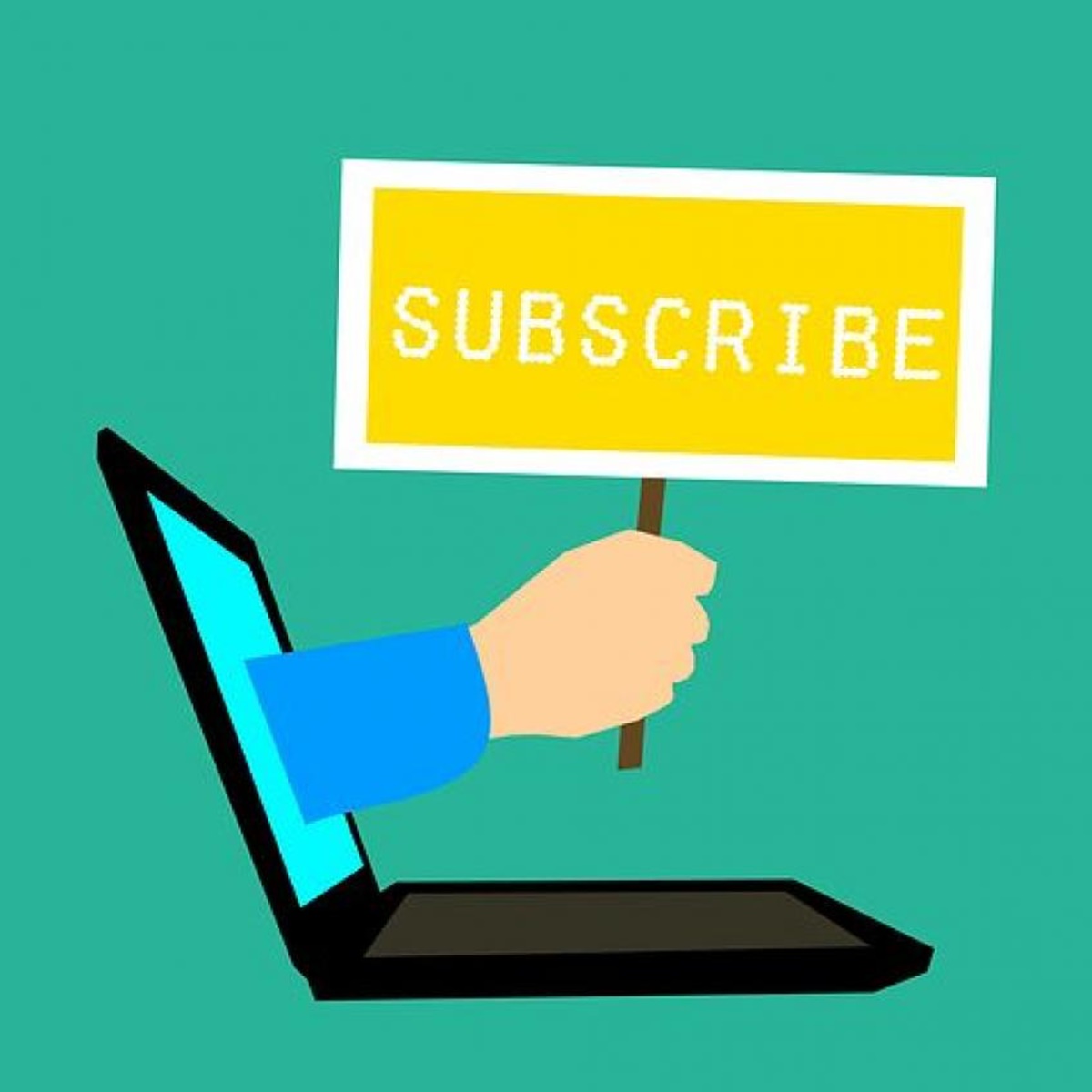 If you sell your enterprise and close the deal, let your potential customers get sign-offs from their superiors.
Offer excellent SaaS customer support
After using your service for 6 months, customers can be willing to upgrade with you. At this time, customer support will be the most important weapon you need to use. Contact your customers and be ready to help if they need it. This will play a big part in extending their contract.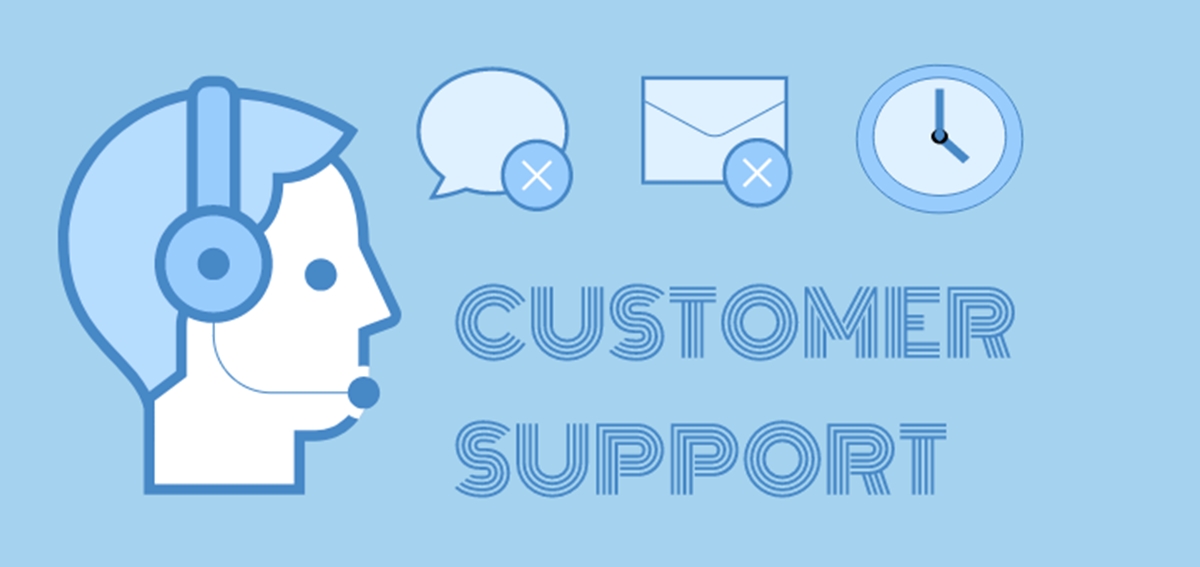 If customers show an interest in your product, suggest customers upgrade their packages by pointing out the benefits they receive after the upgrade.
ProfitWell Retain can be a useful tool to help you retain customers.
Typically, in case your product is higher on the price scale, a SaaS sales cycle takes an average of up to 90 days. You need a SaaS sales team with diverse skills to make this cycle a success. Make sure your team includes the right type of people and works well together to keep your sales methodology engaged.
Some of the best SaaS sales techniques and tips
Know the impact of upselling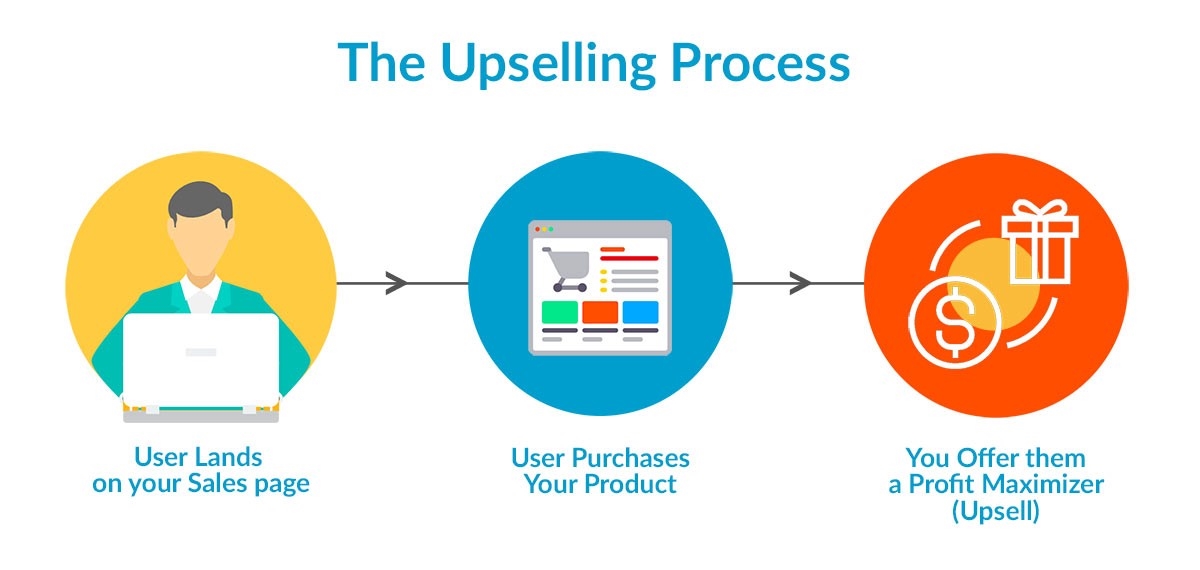 Tomasz Tunguz said that the growth rate of SaaS businesses depends heavily on a price adjustment. The growth will be fastest if prices are higher than those of slow-growing competitors. The impact of upselling is greater if the business is bigger. Many SaaS salespeople still overlook an opportunity even if it brings significant sales growth for one simple reason: IT'S HARD.
The reason why upselling becomes so hard is not always easy to know when to rejoin and come up with something new after the relationship is established. What's more, an existing client knows your flaws and has ideas about whether or not you're shipping. Therefore, it is helpful to engage in interaction with baggage before making an upsell and show potential customers what they can benefit from the product if they pay more.
An ideal way to create an uprising is to integrate your efforts into the product. The advantages of the product are excellent weapons that you can take advantage of. Instead of finding out if your customers are interested in a premium plan or not via a quick phone call, using data from their account is a wiser way. Determine how close your customers are to their data usage or threshold. Any interaction in the product needs your attention as it can be a reason to encourage customers to upgrade to a premium account.
Consistency is key
A study by The Bridge Group and their internal sales figures show that an average of 52 calls a day is made by sales development representatives each day. To leap from a good sales rep to an amazing person, you need to cut out for this kind of persistent effort. Take a look at some of TOPO's statistics:
Typically, to connect with a potential customer, we need to make 18 dials or more.
1% is the maximum callback rate.
Customers ignore about 77.1% of sales emails.
You may be wondering why bother with these? Because once you get through the leads, they can bring meaningful results to the business. So consistency is the key. Keep interacting and following up with your potential customers for success in the sales process.
Stay on top of the latest technology
One way to make the biggest change in SaaS sales is to increase sales. This is meant to target potential customers, nurture them and turn them into your customers from afar. Many people think that you can only take advantage of calls to do this. However, what you can do goes beyond phones. Inside sale CRM tools like Close.io are an ideal choice that helps you to track all of your sales activities and more.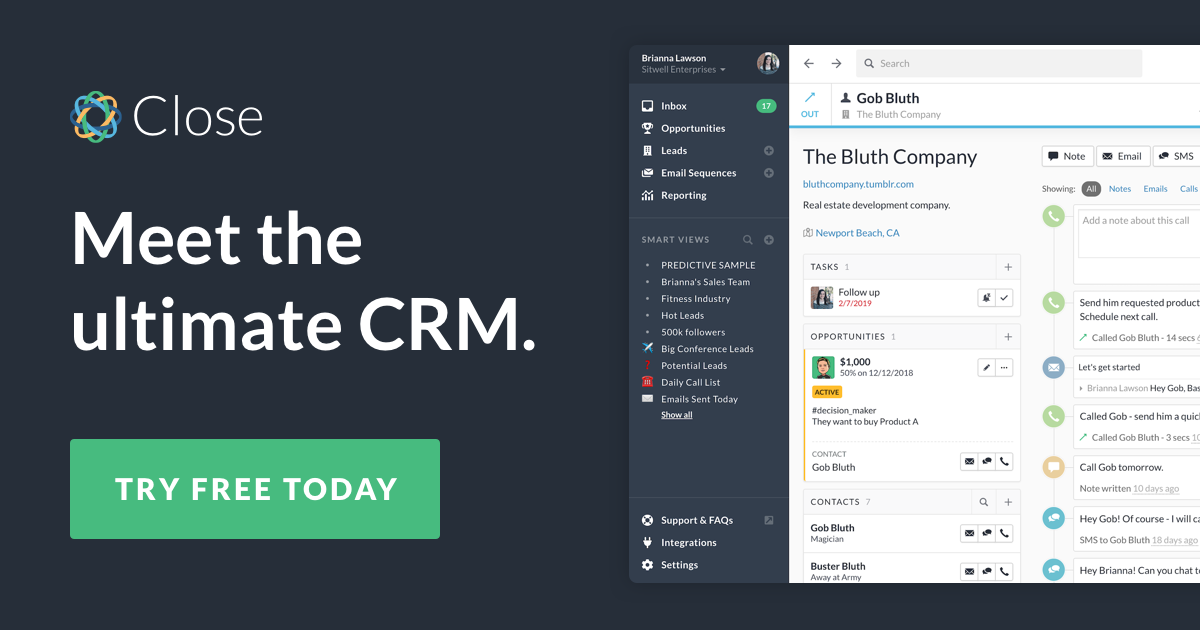 Needless to say, staying on top of the latest technology will give you a lot of advantages, providing you with the best way to reach and interact with potential customers. Besides, you can maximize your team's productivity and perform tasks or goals set to succeed.
Today, there is no shortage of new ways for users to interact with one another, created seamlessly from modern social media and CRM tools. Therefore, the best sales reps will be the ones who capture this well and take advantage of the latest technology for the best performance.
An example for your reference:
Adobe says 54% of potential customers receive at least one SMS per day. In particular, 50% of potential customers in the U.S. who receive branded SMS continue to buy directly.
Surely after seeing this example, a wise SaaS sales representative will think of ways to take advantage of SMS to nurture potential customers. Interestingly, the CRM software provides an SMS-enabled feature to help you have a comprehensive view of all your direct interactions.
Understand the importance of marketing and sales alignment.
It's believed that sales and marketing should be done. Besides respecting marketing colleagues, the best sales reps know their important role in helping salespeople succeed. Marketing has a role to help sales representatives foster good relationships with customers in many ways, such as sharing interesting content on blogs.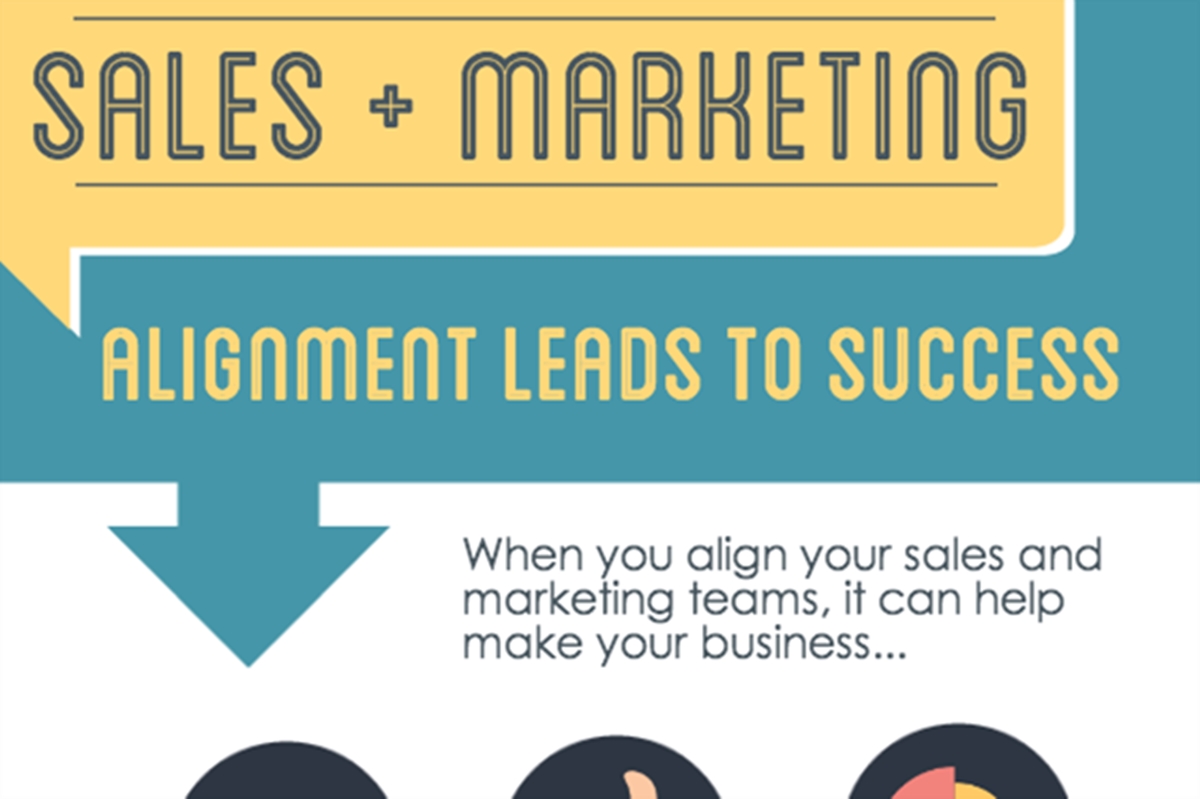 Tracking customer access, testing, conversion rates, and closed transactions is of utmost importance that any successful SaaS company understands. All of them with the aim of improving these important figures over time also get them to pay close attention. The marketing team is the resource that manages this data stream and is an important part of the discussion. The marketing team can gain insights from the ground level and reduce customer acquisition costs from information provided by sales representatives.
Focus on SaaS sales team
According to a report from Tomasz Tunguz, the fastest growing SaaS businesses expanded their organization at a rapid pace. On average, their team grows 56% every year. They understand the importance of teamwork and integrate efforts and products to grow with the business.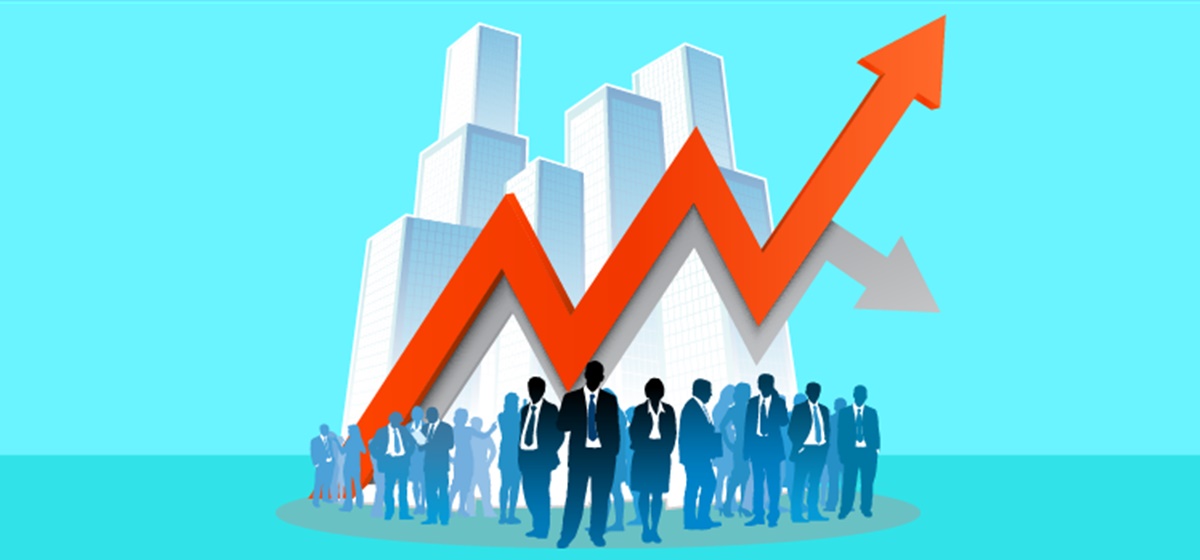 Good sales representatives welcome the idea of a bigger team. Some people are territorial and don't like having the idea of competing with colleagues. Because sales representatives value their peers as partners rather than see them as competitors and think that these partners will help them achieve sales quotas and increase the overall value of the company.
Custom/Live Setup Call
Besides how your product works, customers are always interested in how it will work for them. Nutshell's Mike Carroll reports that: "As a team that focuses heavily on consultative selling, our highest converting sales tactic is the custom and / or live setup call, where a CRM expert from our team helps potential customers configure their CRM to match and achieve their objectives. When you have a product with as many 'nooks and crannies' as we do, personalized support and education are critical."
Nurturing In-trial
When customers sign up for a trial, you should sign up for them a series of demo videos, email automatically providing resources or other forms of support to ensure they have the best experience. This is also a great way for you to reach out and interact with your customers and guide them directly. In this way, you can qualify your prospects as well. (See "How to develop a SaaS sales process?" Section for more on that.)
Offer discounts
Discounts are one of the great ways to retain customers and keep them satisfied. Many SaaS businesses have taken advantage of this in exchange for paying the entire bill for customers during the year. Customers will quickly catch the discounts and feel like they are getting a good deal while businesses also earn a large sum of money. In particular, the company does not have to worry about clients leaving at any time.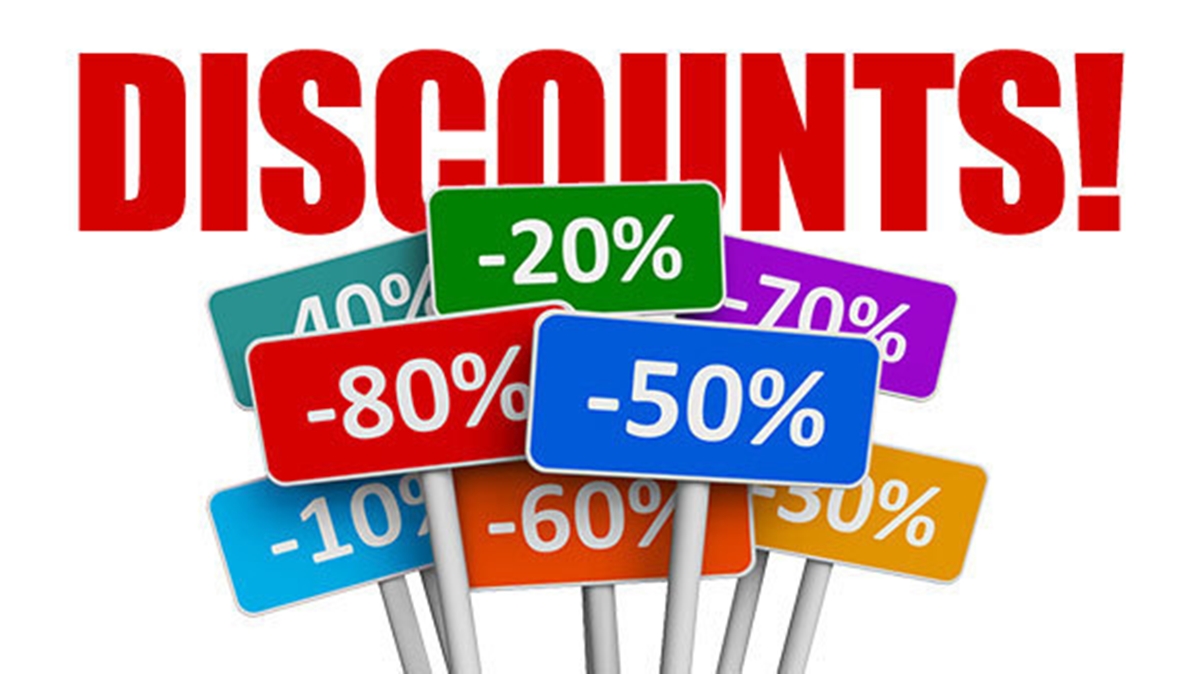 For example: In 2018, the "Classic" subscription price was increased by Nutshell. They have provided customers with a "Classic" subscription for one more year at the old price if the customer upgraded from a monthly plan to an annual plan.
This is called a win-win strategy. While customers are always eager to benefit and postpone price increases throughout the year, businesses can make some discounts to come up with great deals for customers.
Automated Follow-up system
To ensure your customers don't slip through cracks, it's highly recommended that you should use a thorough document tracking system. Furthermore, thanks to this, your sales representative will not have to wonder what the next step will be.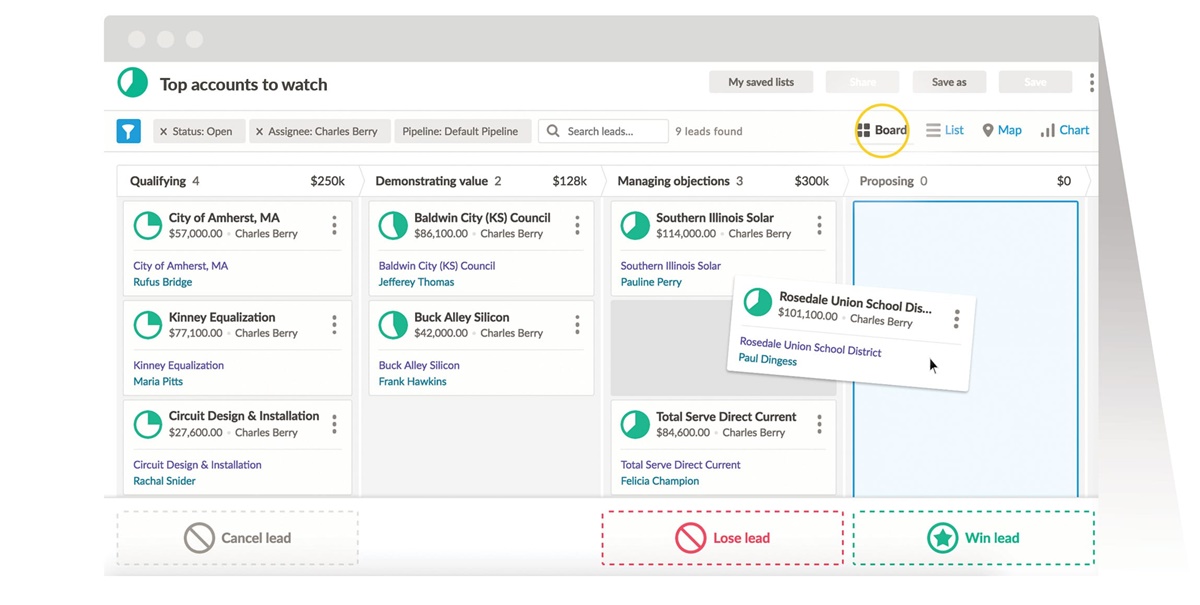 You can take advantage of the customer relationship management (CRM) platform. It has extremely helpful sales automation features. You can track your process easy even for new sales representatives. In particular, subsequent email sequences can also be automated to make sure your reps never give up.
Conclusion
To sum up, this writing helps you gain insights into SaaS Sales: The Art Of Selling Software. We all know that selling SaaS is highly profitable and tends to be an interesting career. It requires patience and dedication, but there will be rewards worthy of those who spend time on it. I do hope you find something helpful and make use of it successfully.
You Might Also Like:
---
Sam Nguyen is the CEO and founder of Avada Commerce, an e-commerce solution provider headquartered in Singapore. Sam aims to support more than a million online businesses to grow and develop.
New Posts
Stay in the know
Get special offers on the latest news from AVADA.