What are Recurring payments? 6 Recurring payment providers for you to consider
Customers want to have a transparent payment system when they buy products at online stores. And when you sell products online, you should learn about recurring payments to build trust in your online purchasers.
In this article, we will answer the question of What are Recurring payments? 6 Top Recurring payment providers for you to consider. So please do not go anywhere, we will provide some useful information to make it work for you.
We will cover what recurring payments are and how they work, use cases and advantages of recurring payment, best recurring payment providers, and tips for success with recurring payments. So let's go straight into the details right now!
Related Posts:
What are recurring payments and how do they work?
What are recurring payments?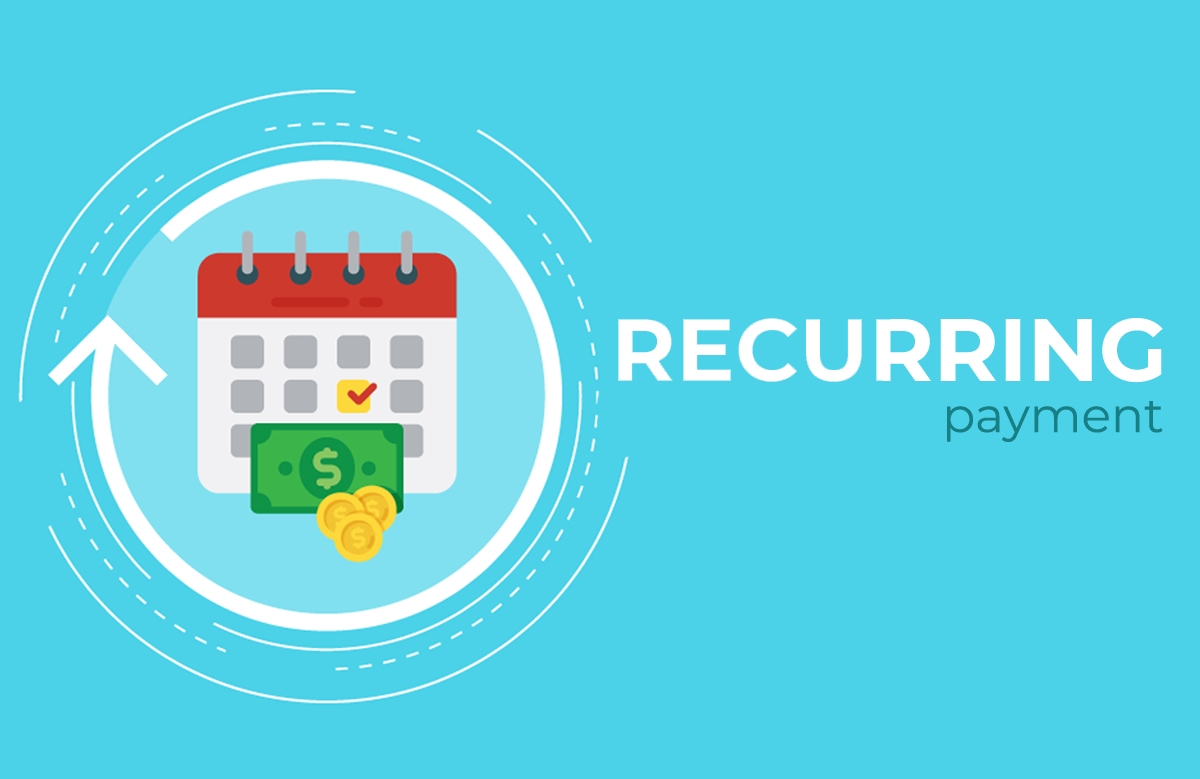 Recurring payments (or identified as AutoPay) are repeated payments given to your business with a specified schedule. These payments are distinctive seeing as how the customer does not have to be physically or implicitly present for the payment processing to work. Alternatively, the customer consents to share their payment information (normally a debit or credit card) with a business's payment processor, and the credit of their card is based on a prearranged schedule of payment (daily, weekly, monthly, or yearly).
In other words, the customer has authorized a retailer or merchant to deduct payments for goods or services each period from the customer's bank account or to automatically charge their credit card in the amount due each period. Unless the customer withdraws their permission, the automatic payments will proceed. The customer may also set an expiry date on recurring payments, or let them keep on going for an infinite period.
Two kinds of recurring payments are fixed payments and variable payments. For a fixed recurring payment, the charging amount stays the same for every period, like that of magazine subscription or gym membership for example. The latter implies that the amount due depends on an alteration from payment to payment. You can notice this type of payment in the charges based on usage like utilities or a phone bill.
For both the merchant and the customer, recurring payments can be a time-saver. Recurring payments can also be a checkout experience optimizer and customer retention booster. With recurring payments, projecting cash flow can also be easier.
How Do Recurring Payments Work?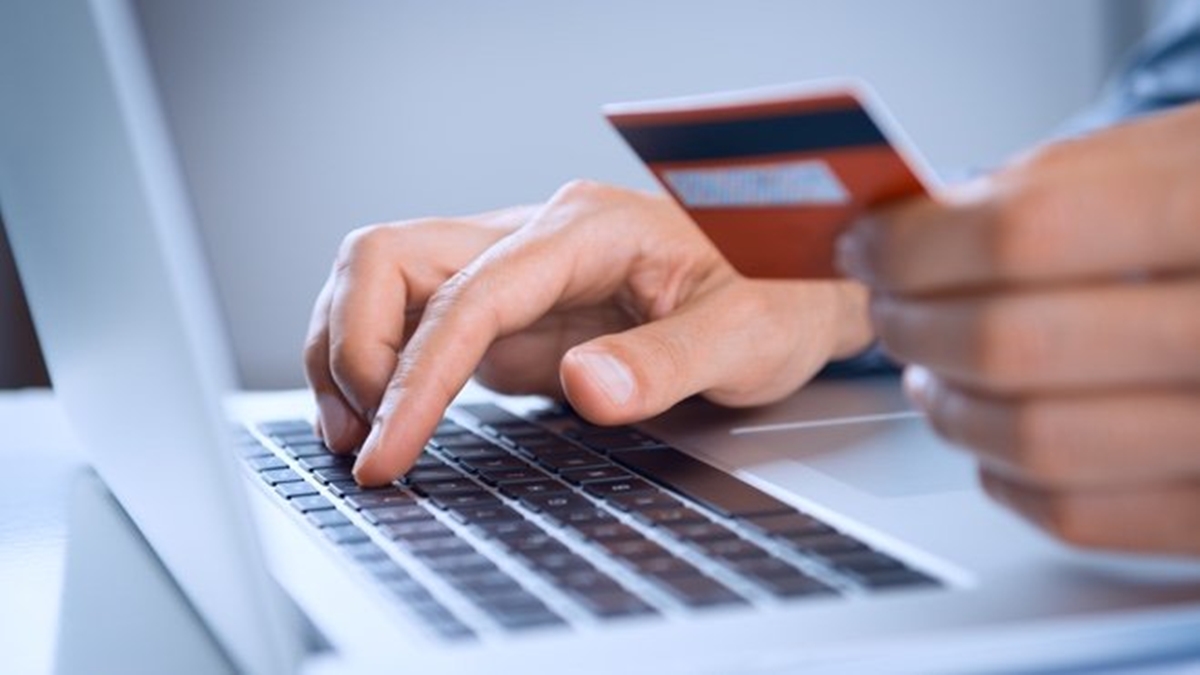 First of all, you will have to have a merchant account or payment service provider to process recurring payments so that you can accept payments electronically. A payment service provider manages all phases of electronic payments, from processing, security to the funds depositing in the merchant's business bank account. In contrast, a merchant account is a unique kind of bank account through which the deposition of funds from credit and debit card purchases can take place. For those who are currently using a merchant account, they must determine separate solutions for processing and security.
Whatever option you accept payments, whether you accept payments online or via invoice will determine by what means you establish recurring payments. Recurring fees would incur for businesses using invoices once the invoices are processed. To work it out, the customers must consent to store their payment details in the invoicing software of an enterprise. The customer will receive an email or some other sort of digital receipt telling them that their payment has been processed once the company processes their invoices following their payment schedule. A few other companies also inform consumers in advance that they will shortly be processing their recurring payment.
For online transactions, consumers tend to opt-in to make regular payments during the initial checkout process. Thereafter, the processing of subsequent payments is automatic, without any effort by the retailer or consumer. Besides, consumers will usually get some kind of digital notification during payment processing.
What will result if a recurring payment is processed is like what will result if an electronic credit card payment is processed. The payment processor contacts the bank of the retailer (recognized as the acquiring bank) and the credit card network of the customer (like Visa or MasterCard).
The credit card network contacts the bank that issued its credit card (referred to as issuing bank) to the customer. The issuing bank examines to verify the transaction is not illegitimate, and the payments are sufficient on the account of the customer. If the transaction is authorized, then the payment processor will be notified by the credit card network. After that, the payment processor puts the funds on hold for one to two business days to make sure that the charge is not deceitful. The funds are then disbursed into the merchant's account.
Companies using payment service providers normally do not have to wait one to two business days for the availability of their funds. Alternatively, the payment service provider will front the funds from the purchase subtracting the fees, and then wait for depositing of the actual funds into its merchant account.
Use cases and advantages of recurring payment
Use cases for recurring payments abound. Below are the most popular ones:
Subscription services: It involves media products such as newspapers, magazines, streaming services, subscription box services, or SaaS products like Shopify and WordPress. A majority of subscription services have a feature of fixed recurring payments for monthly or yearly periods.

Membership services: It may involve gyms, coworking spaces, social clubs, and professional organizations. The same as subscription services, membership payments are normally fixed monthly or annual recurring payments.

Government and municipal services: Recurring payments can make sure the prompt collection of taxes and utility bills. These kinds of recurring payments may differ from statement to statement based on cost. Examples are gas, water, and electric bills, property tax bills, and student loan payments.

1:1 services: 1:1 services imply where the first-time compensation of the provider takes place; for instance, the occurrence of legal services, tutoring, childcare, cleaning services, personal training, etc. at periodic intervals. Thanks to recurring payments, the transaction will become much more effortless.

Financial Services: Concerning personal finance, particularly saving and planning for retirement, financial services are crucial. For instance, a great deal of 401(k) and IRA plans would encourage you to periodically make periodic payments to guarantee that you are liable for investing in the future. Also, you can arrange recurring loan payments, helping to decrease default risk.
What Are The Benefits of Recurring Payments?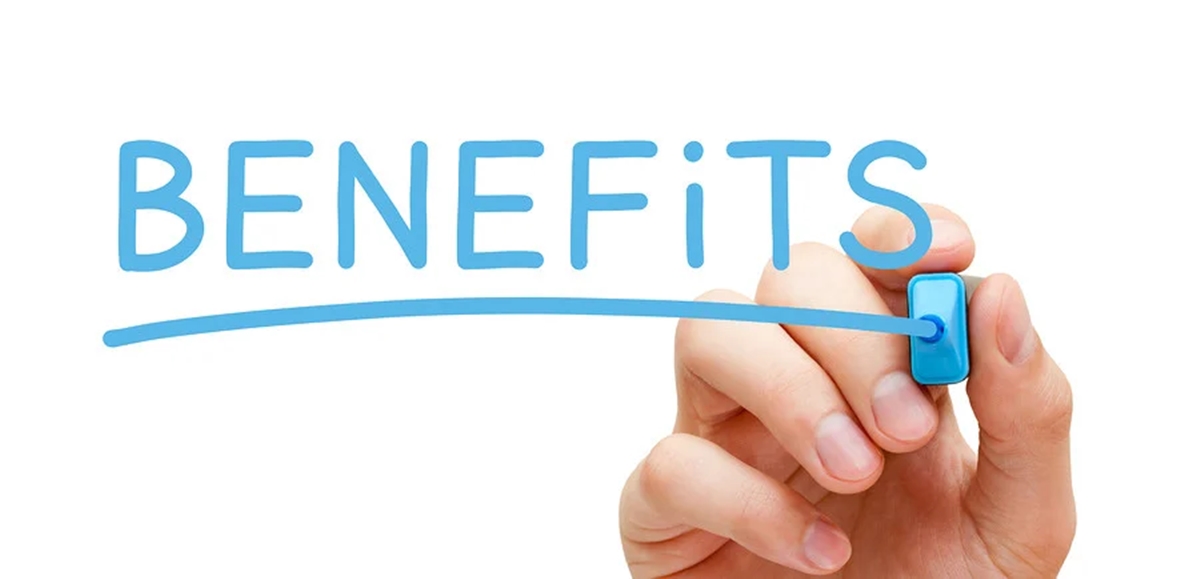 If you manage a business with SaaS products, membership fees, or offer so-called subscription boxes, then establishing recurring payments can improve your sales boost. It can save your consumer a lot of effort and easily manipulate your cash flow.
Besides, subscription payments can be very beneficial in that the merchants can ensure on-time payments and project the cash flow so that they can handle the business activities better and build plans. Not only that, as in the role of a merchant or a retailer, you can establish a free trial to make your customers an informed decision of whether or not to use your product or service in the future. For both you and your consumers, subscription payments will be very handy and save you a great deal of time.
Also, developing a healthy long-term relationship with customers is crucial for a higher customer lifetime value. The customer journey may mean much more than just a one-time purchase. Your customers can have an option to subscribe to various plans at one time, which will help increase conversion and enhance the performance of your business. Recurring payments enable you to accept credit and debit card payments for any kind of content site subscription. The subscription model is ideally suitable for big merchants or businesses with highly differentiated products. As a game-changer, recurring payments require you to consider the most suitable option for your customers.
Best recurring payment providers
Square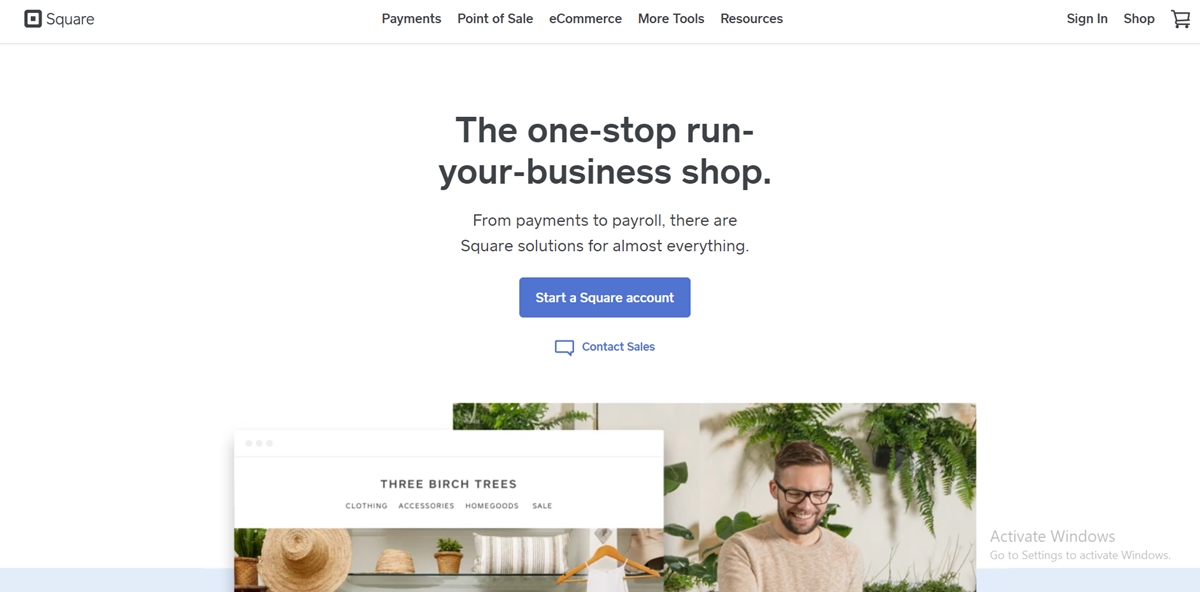 Square is a highest-rated point-of-sale retail (POS) system that encompasses every aspect of credit card processing — which includes the recurring payments. As with Square, recurring payments require a SUPER simple setup and long-term management.
Square has outstanding recurring payment features and it is ideally suitable for invoice-based omnichannel businesses. Besides, for startup and monthly fees, it is free of charge. For recurring payment processing fees, the charge equals 3.5% plus 15 cents per transaction. Also, payments accepted include credit and debit cards and e-wallet payments. On the other hand, it does not accept eCheck, ACH payments, or PayPal payments.
Recurring payment processing fees of Square also vary by the sort of sale. For automatic recurring payments, the fees equal 3.5% + 15 cents per transaction. For in-person mobile and in-store sales, the charges equal 2.6% + 10 cents per transaction. And online invoicing and website payments will incur 2.9% + 30 cents per transaction. Interestingly, account fees are gratis.
At 3.5% plus 15 cents per transaction, Square's recurring payment is a little higher priced than other providers mentioned in this post. Nevertheless, Square enables you to accept automatic repeated payments throughout your in-store, mobile, and online sales. Not only that, Square's fully integrated system connects everything effortlessly.
But how do Square recurring payments work exactly?
The PCI-compliant payment system of Square enables your customers to store their credit card information in Square's secure payments vault as a file card (CoF). Customers can add this information through a link from your emailed invoice, or use your Square POS system or the online dashboard to input it on their behalf.
Square's invoicing function activates recurring payments. All CoF consumer payments are automatically charged when invoices are processed-either separately or in bulk. After that, the customers will be informed of the payment through email with a receipt of the "paid" invoice.
The whole process is speedy and involves little or no setup or ongoing administration. Square recurring payments, being invoice-based, facilitates your processing of regular payments which are inclusive of additional charges as required. Additional fees can be recorded as a separate invoice or added to regular recurring charges, and you can choose either of the two options as long as it suits the billing requirement.
Paypal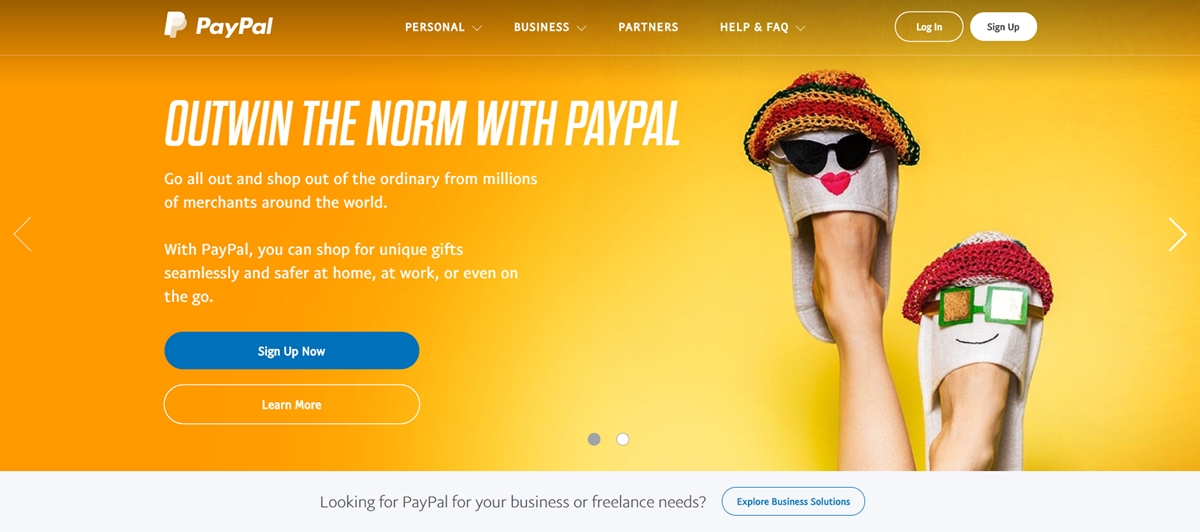 Among the best ways to accept credit card payments online, PayPal enables you to manage online automatic repeat payments through online invoicing, email marketing, and website sales. For online-based businesses that need to bill customers for online memberships, recurring services, and subscriptions; PayPal recurring payments can be an ideal solution.
PayPal's monthly fees are $40 ($10 plus $30 for the required Virtual Terminal feature). PayPal's recurring payment processing fee is 2.9% plus 30 cents per transaction. The payments that PayPal accepts are PayPal payments, credit and debit cards, and e-wallet payments. On the other hand, it does not accept eCheck and ACH payments.
Like Square, its recurring payment processing fees also vary by the kind of sale. For automatic recurring payments, online store, and website payments, PayPal will charge you 2.9% + 30 cents per transaction (as mentioned above). Also, for in-person mobile and in-store sales, the fees will be 2.7% per transaction. The fees for online nonprofit donations are 2.2% + 30 cents per transaction. Besides, you will have to pay $30 monthly fees for the required payments pro or virtual terminal account and $10 monthly fee for required recurring payments add-on.
You must use either PayPal's Virtual Terminal feature or a Payments Pro account, both of which require you to pay for a $30 monthly fee. Thus, you can use PayPal recurring payments. You can add the $10 recurring payments service, and to accept automatic repeat payments with PayPal, your expenditure will be $40 per month. With $40, you can benefit from additional features like orderly online shopping cart integrations and online invoicing. Besides, compared to Square and some others, your per-transaction fee is lower. Especially for nonprofits, PayPal's fees are lower to encourage them to establish a subscription donation program.
How PayPal Recurring Payments Work
Connecting PayPal's recurring payment service to a website, blog, or even an email marketing campaign will be feasible with some methods. From PayPal tutorials, you can figure out how to quickly add "Subscribe" buttons to any online sales and marketing tools like websites, blogs, and marketing emails. Recurring payments can also be accepted through PayPal's fully integrated eCommerce checkout solutions.
Whatever means you choose to connect to PayPal, it will be SUPER simple to set up recurring payments. First of all, you should make your recurring charge. It means establishing the automatic repeated payment amount and processing schedule in PayPal's recurring payments dashboard, then form "Subscribe" buttons. After that, you can publish your product or service by adding "Subscribe" buttons to your website product pages, blog posts, or marketing emails. Then, once the customers sign up or subscribe, PayPal will produce each customer's recurring payment profile at checkout.
PayPal automatically bills per schedule: PayPal automatically processes scheduled payments and deposits funds into your PayPal account until the expiry of the term or the cancellation of the subscription from either you or your customers. To complete the customers' recurring payment purchase or registration, they use PayPal's secure checkout screen that enables the customers to use their PayPal or credit card account for recurring charges.
Quickbooks Payments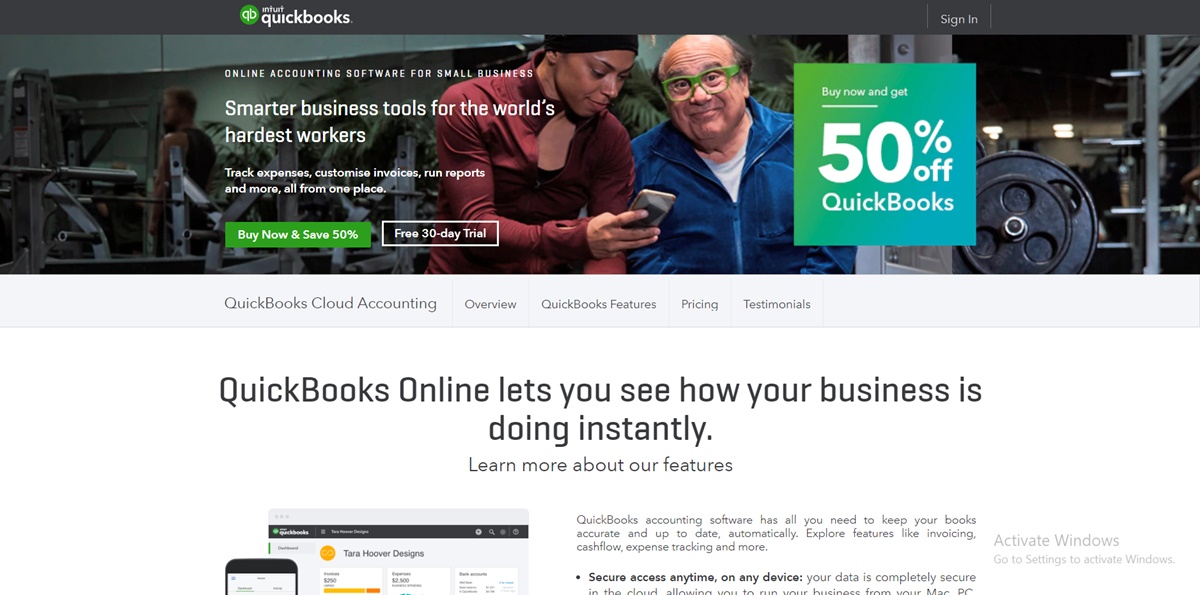 QuickBooks allowing users to process payments inside QuickBooks using QuickBooks Payments'automated payment feature. This feature helps you to provide your customers with the ease of recurring payments for any form of repeat service or sale you offer.
QuickBooks' recurring payment features are ideally suitable for invoice-based businesses and sales receipt services. Also, QuickBooks' monthly fees and recurring payment processing fees may vary by your plan. It accepts credit and debit cards, ACH, and eCheck payments. However, it can not accept PayPal payments.
Which QuickBooks software you are currently using—QuickBooks Online or QuickBooks Desktop will determine how much you will pay for your QuickBooks Payments account and processing fees. Each type of software you are using offers two QuickBooks Payments plan options: lower fees with a monthly payment or higher fees without monthly payment.
For more details, let's take a look at the following two tables for the recurring payment processing fees that vary by the kind of sale:
| Type of Sale | Lower fees with a monthly fee | Higher fees with no monthly fee |
| --- | --- | --- |
| Automatic Recurring Payments | 3.1% + 25 cents per transaction | 2.9% + 25 cents per transaction |
| Online Invoice Payments | 2.9% + 25 cents per transaction | 2.75% + 25 cents per transaction |
| ACH/eCheck Payment | Free | Free |
| Monthly Account Fee | $0 | $16 |
| Type of Sale | Lower fees with a monthly fee | Higher fees with no monthly fee |
| --- | --- | --- |
| Automatic Recurring Payments | 3.1% + 25 cents per transaction | 2.9% + 25 cents per transaction |
| Online Invoice Payments | 3.1% + 25 cents per transaction | 2.9% + 25 cents per transaction |
| In-person Payments | 2.2% + 25 cents per transaction | 1.5% + 25 cents per transaction |
| ACH/eCheck Payment | Free | Free |
| Monthly Account Fee | $0 | $16 |
For long-term plans, you ought to select the monthly account fees but lower per-sale fees. Based on your sales figures, you can make the best choice of plan.
How QuickBooks Recurring Payments Work
The same as other solutions that have already been mentioned or will be mentioned, QuickBooks Payments saves your customers' payment information in a protected database. Once you have made a sales receipt, your single job is to tap on a button for the recurring payments in QuickBooks to be enabled. QuickBooks also has a helpful tutorial with a step-by-step guide for both the QuickBooks Online and Desktop versions.
QuickBooks facilitates the process of setting up recurring payment options. QuickBooks will be the solution you go to once you have completed the task of creating and scheduling the initial recurring payment for your customer. QuickBooks will help print a customer authorization form for them to sign. This solution provides the tidiness and a good look for virtually everything and even the lawyers happy will be contented too. While other providers such as Square, PayPal, and Stripe electronically record authorizations but QuickBooks still provides your files with a hard copy. QuickBooks offers printable, recurring forms for authorizing payments that you can maintain in folder.
Stripe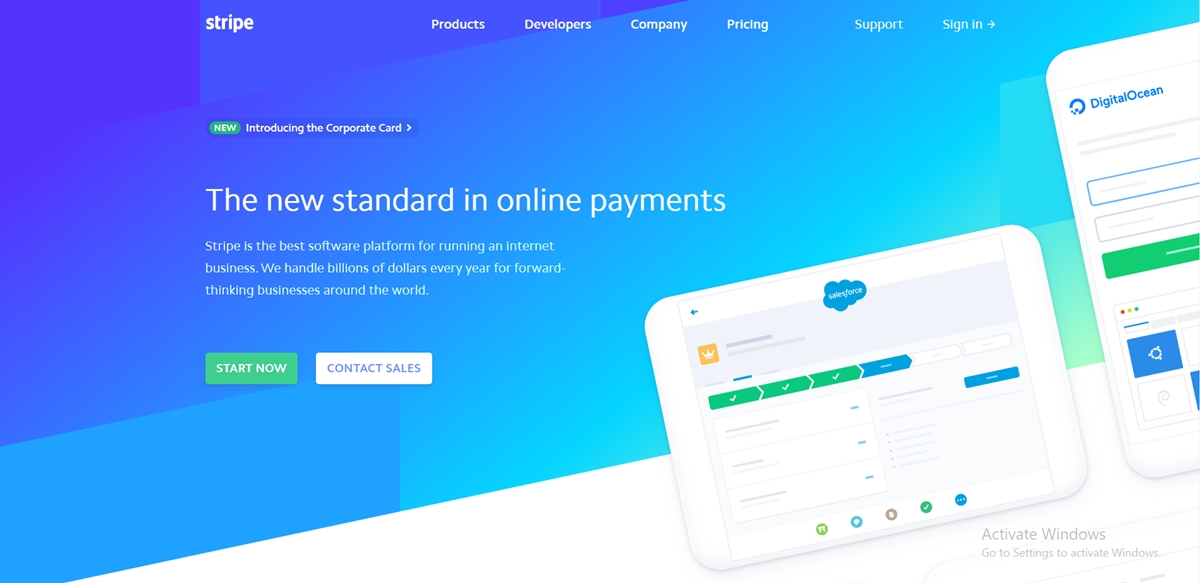 Stripe is perfectly ideal for online or app-based businesses offering membership access and subscription services or products in the United States or around the globe. Its monthly fees are $0. Also, the recurring payment processing fee is 2.9% plus 30 cents per transaction. The payments it accepts include credit and debit cards, e-wallet payments, ACH, eCheck, and many other international payment methods. Meanwhile, PayPal payments are not acceptable.
The picture is also the same as other solutions since recurring payment processing fees depend on the kind of Sale. For automatic recurring payments, the fees will be 2.9% + 30 cents per transaction. For online store and website payments, you will have to pay for 2.9% + 30 cents per transaction. Also, if you choose a monthly fee, then $0.
Thanks to zero monthly account fees, using Stripe for recurring payments may be a more cost-effective way than PayPal. Like PayPal, it offers automatic repeat payment services, however, but a disadvantage of Stripe is that PayPal payments are not accepted. This may disappoint the customers.
Fully integrated into a majority of eCommerce platforms and blog sites, Stripe recurring payments involve SUPER simple setup in only a few seconds. A great deal of online subscription box marketplaces like CrateJoy effortlessly integrate with Stripe as their main payment solution.
Stripe enables you to speedily add subscription payments to most eCommerce platforms with the presence of Stripe's automated integrations. Alternatively, you can produce quick pop-up membership or subscription forms that you can easily add to your blog, website pages, emails, or online apps. Stripe offers you almost "infinite" form options of online and app-based membership sign-up and subscribe-now.
As other online recurring payment solutions described in the preceding sections, Stripe store your customer's payment data in their PCI-compliant virtual vault to prioritize security. Besides, Stripe can send e-receipts to inform the customers that the processing of their automated payment has already been successful.
No monthly fee will be incurred if you use Stripe. Compared to that of Paypal ($40), Stripe may be more economical. In addition to that, with Stripe, more international payment methods are acceptable compared to other online payment processors like PayPal.
PaySimple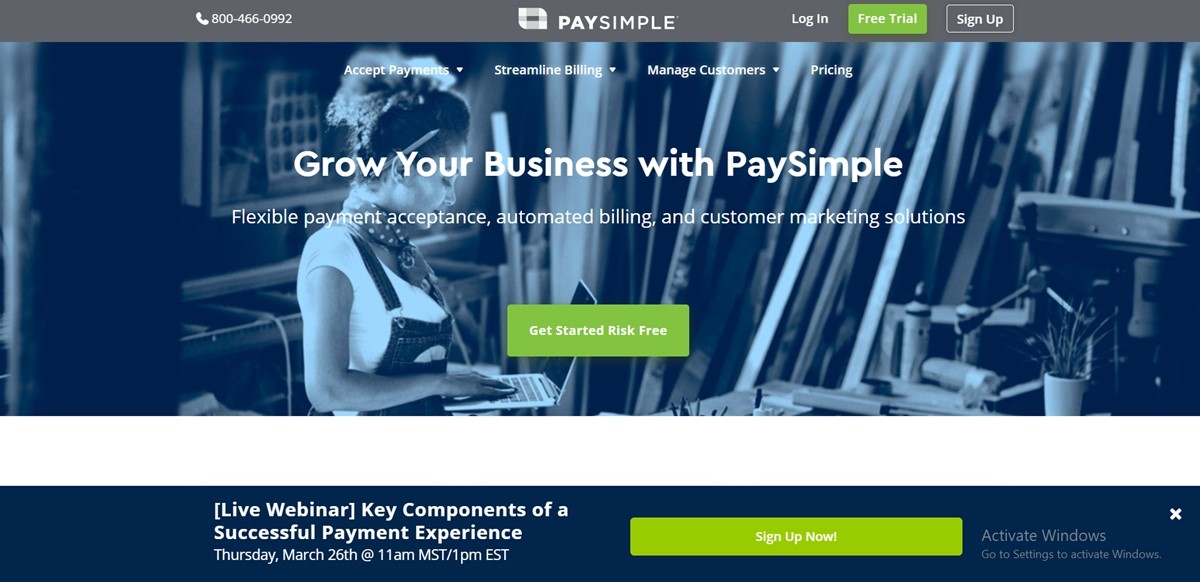 Being more than just a payment processor, PaySimple is a full-service eCommerce platform with especially strong membership, subscription, order, event, and booking management features. PaySimple enables you to produce your secure online sign-up forms or standalone membership site. Besides, this solution also allows you to accept one-time and recurring payments, and handle them all in PaySimple's orderly package.
For online membership, registration, booking, and subscription-based businesses; this solution is ideal. It accepts payments which are credit and debit cards, e-wallet payments, ACH, and eCheck. However, PayPal payments are not acceptable. PaySimple's monthly fees are $49.95 for Pro and $99.95 for the enterprise. Recurring payment processing fees also differ in the type of sale. The fees will be 2.49% for automatic recurring payments, online store, website payments, and in-person payments via POS integrations; 0.10% + 60 cents per transaction for ACH/eCheck payments.
Bear in mind that if you process over $50,000 per month, then you can be eligible for lower processing rates. You can also contact PaySimple directly to have a custom quote.
PaySimple with a group of online tools enables you to accept and handle all types of customer registrations, memberships, and subscriptions. Not only that, it also offers robust booking management tools, along with prepayments and deposits.
Using this effective solution, your customer can trigger recurring payments through online forms on your PaySimple registration or membership website. Alternatively, by using the Manage Recurring Payments tab, you can generate them on your own from the PaySimple dashboard on a customer's account.
PaySimple's intuitive dashboard enables you to track customers quickly and easily, to produce many kinds of subscription products, and handle event and class registrations. From the PaySimple dashboard, you can establish repeat billing schedules, manually process or refund payments, and manually initiate or cancel subscriber accounts. PaySimple would automatically assess pro data that is monthly billing amounts.
Fattmerchant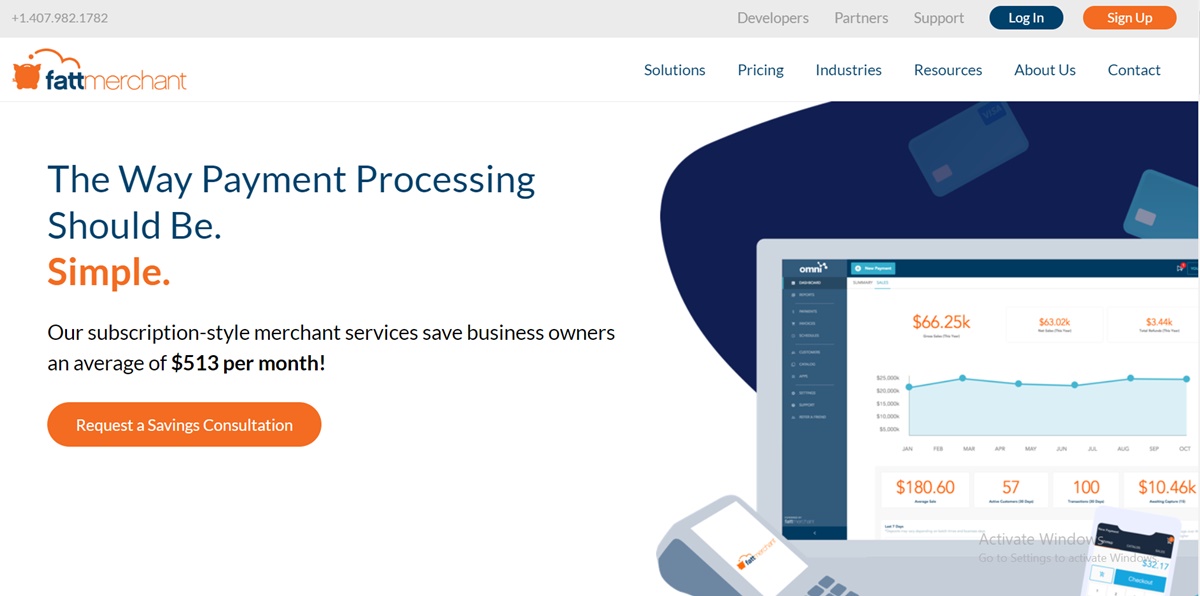 Compared to other payment processing providers previously mentioned, Fattmerchant is quite distinct. Why I am saying it is that it provides subscription-style payment processing services. With Fattmerchant, you can pay more upfront. However, if you are processing large volumes of recurring payments, then you will be qualified for lower fees per transaction.
With other payment processing companies, total processing expenses are less predictable because fees are mostly tied to transaction size. With Fattmerchant, you have a good handle on the total you'll pay for payment processing upfront, and hence, you can predict your expenses more accurately month over month. Fattmerchant accepts credit and debit cards and ACH, too. Interestingly, like other solutions, PayPal payments are not acceptable, either.
You have have to pay for $99 per month if the processed volumes are lower than $500,000 every year and $199 per month if the amounts are over $500,000. Also, recurring payments fees will be 12 cents to 15 cents per transaction plus direct-cost interchange fees. Hold on! What is the interchange fee exactly? Well, it is the fee that the credit card companies charge businesses to accept credit cards, and hence, it will depend on the credit card company. Its cancellation fee is $0.
You have the option to create a single invoice or a recurring invoice while setting up an invoice at Fattmerchant. To set up a recurring payment or invoice, you only have to browse to the Advanced Payment option from the Omni dashboard at Fattmerchant. Then, you can input the rate you would like to charge and the frequency schedule for invoicing.
Tips for success with recurring payment
Do your due diligence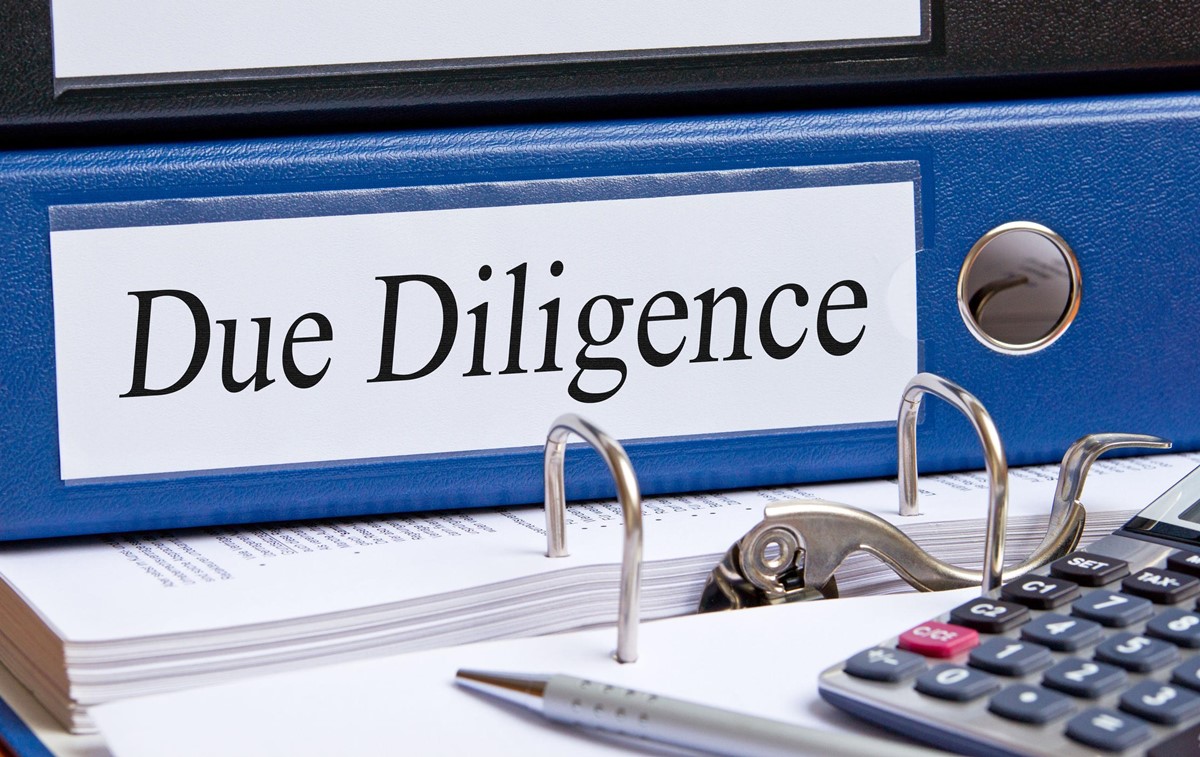 It is necessary to have a subscription provider that follows Payment Card Industry (PCI) standard practices for payment security. Another critical feature of dealing with today's cybercriminal attacks is built-in fraud protection.
Ensure that the payment processor has what you need
This is especially crucial if you are looking forward to getting payments in foreign currencies, for instance.
Look for a subscription service
More specifically, you can manage Autopay by accepting all primary credit cards and connect with primary banks.
Don't forget about churn rates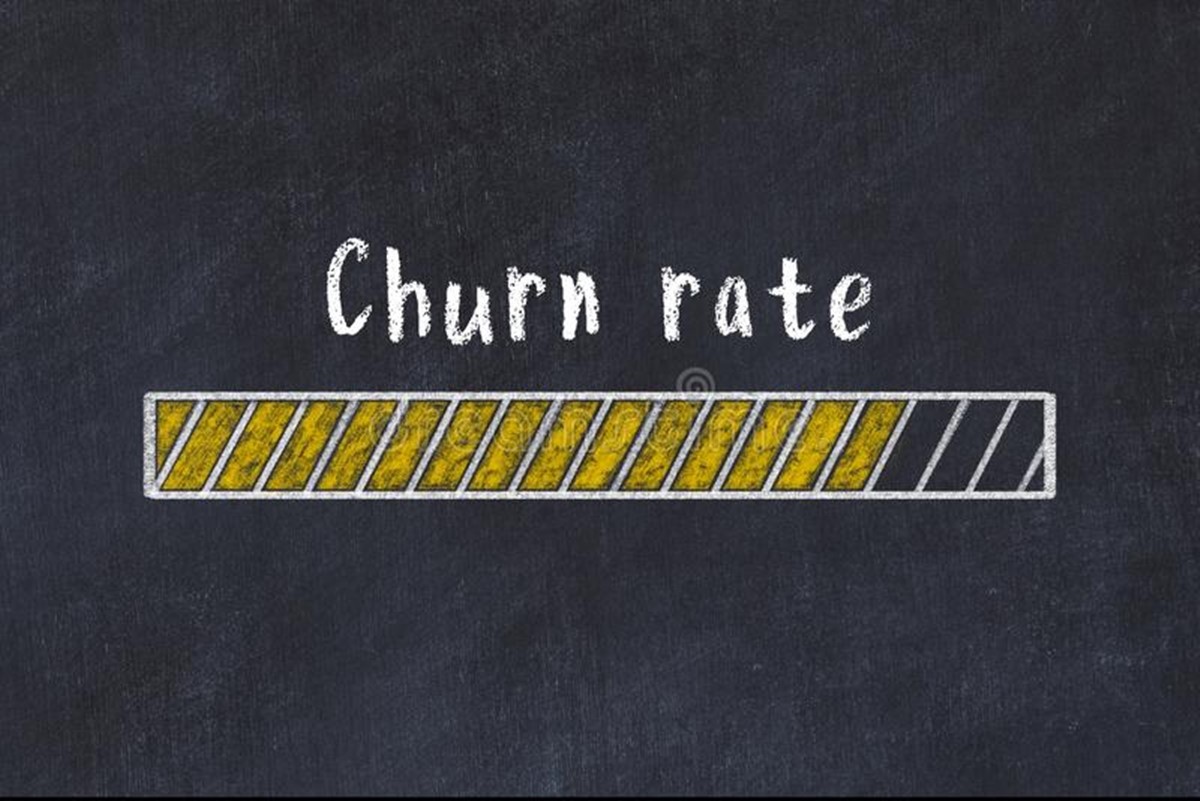 Your churn rate is the yearly percentage rate at which your customers cancel your subscription service. To work it out and survive, the company's annual growth rate (new customers) should, therefore, exceed the annual churn rate (customers ending the partnership).
Churn rates vary significantly across industries. Especially, they are vital to industries where subscriptions make up the majority of the business' income. For example, the telecommunications industry with all the essential elements such as cable, satellite, internet providers, and telephone companies. Churn rates help them to figure out how they match up against other firms. Overall, a payment processor is crucial to evaluate your churn rate and find out by what means to handle it.
Do tracking and report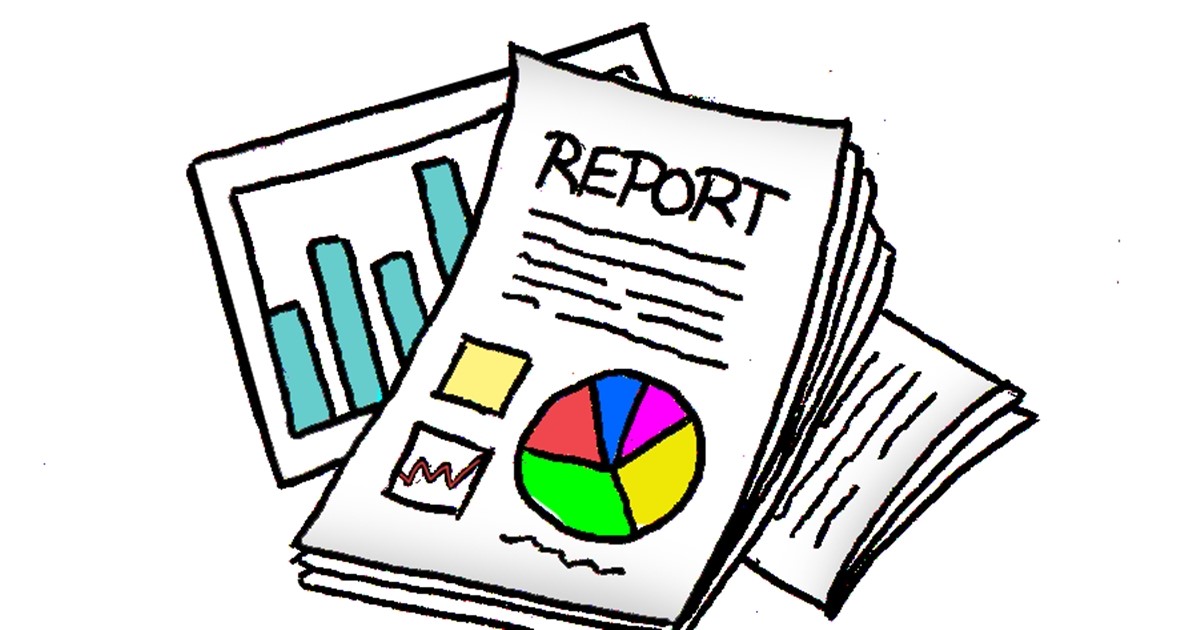 To monitor your transactions and your churn rate, you should go to the reports provided by recurring billing platforms. By doing this, you can grasp how your business expands with the aid of your recurring billing.
Don't ignore the effect recurring billing has on your customer retention
A great deal of customers are fond of the set-it-and-forget effect that recurring billing has on their monthly bills. They consider the characteristic particularly useful concerning certain bills that are in the same amount each month and are payable on the same date each month. Customers are likely to evade from the thought of paying your invoices every month. They love that recurring payments make them take comfort in the fact that they pay their bills monthly without error and seamlessly unless they are cancelled.
Conclusion
To conclude, making payment procedure easier will be SUPER simple with best recurring payment providers like Square, Paypal, Quickbooks Payments, Stripe, PaySimple, and Fattmerchant. We hope that after reading this article, you will have a better knowledge about What are Recurring payments and how to succeed with them.
Also, if you want to acquire satisfaction of your customers when they pay for your products, and to build trust in them; then check out our post to Shopify Recurring Payments / Orders Apps. This post will provide many useful apps that assist you in having a transparent payment system.
If you have any questions, comments, or concerns, do not hesitate to leave a comment below or directly contact us. We are always ready to help you out in case you need anything. Furthermore, if you find our article useful, then you can share it with your social network's community. We would appreciate it if you could do that.
---
CEO and Founder of Avada. Pursueing a simple and healthy lifestyle. A friend, a husband and a dad of four children, a trainer and an influencer wannabe. He is a big fan of sports and travel, also.
New Posts
Stay in the know
Get special offers on the latest news from AVADA.