Shopify Quickbooks Integration Review: Is It A Good Option?
It is good as you cannot keep up with your customer orders, which means that your eCommerce business is growing and never stops. However, it might not be a good thing as you keep overselling and delay shipping orders or ship wrong to the customers. With each customer you add, you will finally lose them due to unexpected and bad customer experience. And you have to understand that growth comes growing pains.
In this situation, you can start feeling the results of not integrating Shopify with Quickbooks. Your processes are not definitely automated since your staff spends their entire day ding one thing that is entering sales data from one system to another.
You cannot focus on your customer experience, instead you are trying to keep up with orders. And you are strongly recommended to consider integrating Shopify and Quickbooks.
Exclusive Offer: Get Shopify 93 days for just $3 + The Online Store Starter Kit
Start a 3-day free trial, then get Shopify 3 months for $1/month plus the premium package designed especially for new Shopify merchants!
Start Free Trial
In this article, you will be shown Shopify QuickBooks Integration Review.
Read more:
About Shopify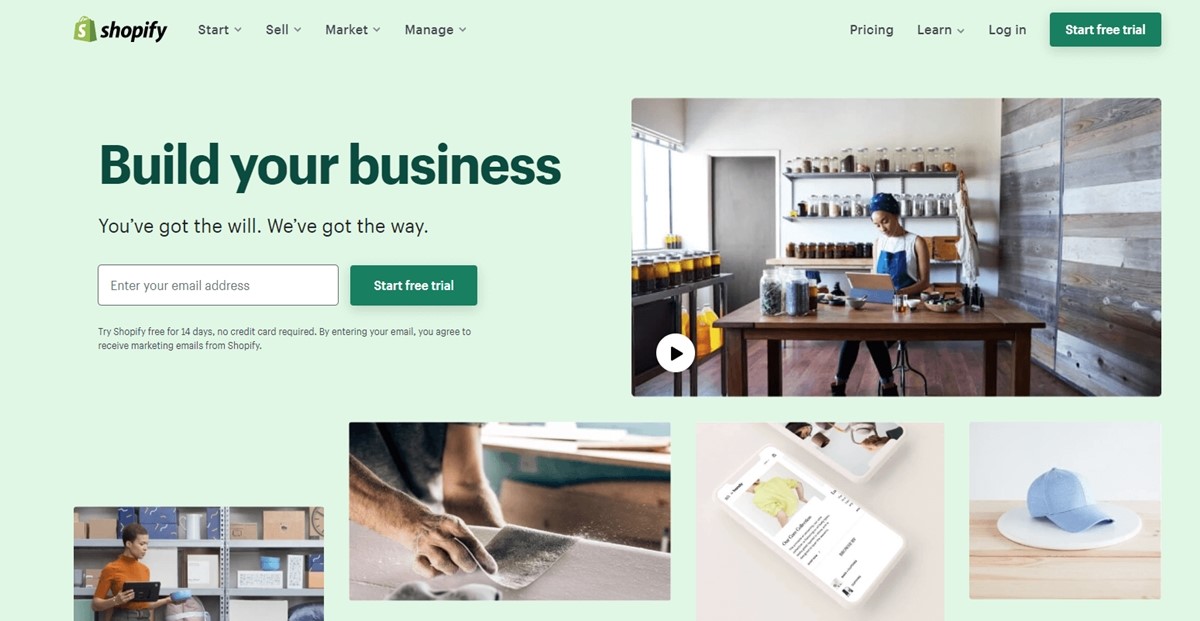 Shopify is widely known as one of the most popular eCommerce platforms that let everyone set up their own online stores and sell their items. Online merchants can sell their products personally with Shopify POS.
Shopify has been working for more than ten years since its founder Tobi had a desire to sell the snowboards with his own company called Snowdevil. Then, he quickly recognized that it was challenging to sell snowboards online without using the eCommerce platform. Hence, he came up with the decision to generate it by himself and that is the reason why Shopify has been here up to now.
Shopify is becoming the leading commerce platform that is designed for any business of any size. No matter what your store focuses on, including selling online, selling in-store, selling on social media, and so on, Shopify covers them all.
Whether you are a jewelry designer and would like to start an online business or a musician that wants to get your latest mixtape sold or if you want to establish your business, Shopify can help you with all. More than hundreds of thousands of online merchants come from more than 175 countries who trust Shopify in order to start selling their products.
In addition, you will find out a variety of services or products you can start with Shopify. Even if you are already sellers, it can offer you several ideas for many other services you can sell to develop your own.
What is QuickBooks?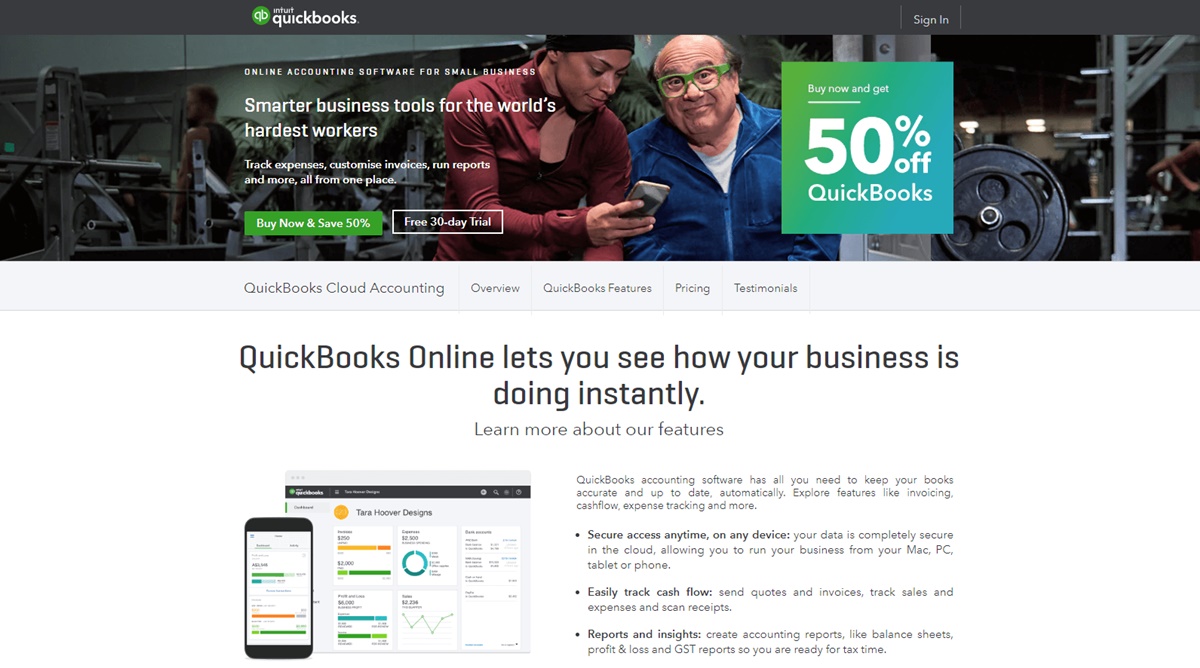 For any moment you hear or are told about the phrase small-business accounting software, you might think of QuickBooks.
The financial management platform has been dominating the accounting software marketplace, which leads to a series of incredible 11 consecutive years of stock gains since Intuit launched the flagship product more than 25 years ago.
Nowadays, QuickBooks software is holding the majority of 80% of the small-business market sharing. If you spend time researching small-business accounting solutions, QuickBooks is always on the top list.
QuickBooks is loaded with an item that is used for all of your accounting requirements; however, sorting through options can cause like this is an insurmountable task.
Shopify and Quickbooks Integration Review
There are lots of arising questions about the integration between Shopify and QuickBooks. For example, what exactly is it? Is it necessary for my own organization or business? If yes, then how? What are the advantages of Shopify and QuickBooks integration? Or where should I get started?
Currently, the word integration is still in doubt for many people; however, the point is integration is a long-term and powerful approach your businesses really need to prosper in the competitive marketplace.
The Benefits of Integrating Shopify and Quickbooks
Synchronize your Data
In fact, QuickBooks and Shopify are two different apps, but they support each other. Regarding the integration of the two platforms, the synchronization is actually the key.
Let's imagine that your online shops are now selling your items successfully; however, they are disconnected from the accountancy. In this situation, you have to generate a link via human tasks that will consume most of your time, waste your fiance and easily get errored all the time.
Now, it is time you had to decide to get both of them integrated. The most important thing is the human will be entirely replaced by automation. That means your invoice, as well as payments, keep up with your orders. The inventory management gets updated in the real-time according to your orders. Your item and customers' data will be well organized and packed with helpful information.
Keep Your Accounting Accurate
As you might not know about, good accountancy will keep your store friendly and that is true when good friendship enhances trust, helps you stay away from problems with authorities and compliance and many more. Accountancy will be strongly coordinated with your own store in a manner way to provide you with accurate and keep you stay updated all the time with the source of information. Additionally, it can reduce your effort and time with reconciliations in your QuickBooks.
Get a true view of business
You should keep in mind that accurate, along with updated information is extremely good to your decisions on your business. You can sometimes wonder how you can plan your production and sales if you do not know how many items left in your inventory or how you can plan your taxes should your sales not timely represented in your QuickBooks.
With QuickBooks and Shopify integration, a source of data will catch the canvas where the totality of the reality of your own business will be painted in order to provide you with a true option of your business.
Besides, under the age of powerful machine learning algorithms and AI, a complete and proper source of data can be very invaluable as you owing to business intelligence tools.
When Should You Integrate Quickbooks and Shopify?
Overselling
As your inventory is not available for more orders at the same time, it is very hard for you to keep up with it. In fact, it depends on you to regularly update your own inventory quantities after the completion of each sale. On doing this manually, you are able to resort to doing the updating inventory by the end of the day and you do not feel rushing after every sale.
However, this will jeopardize overselling. You will fee that there is nothing worse than explaining to the customers that you are unable to ship products they bought as you do not actually have it in stock. We are sure that that they will not come back to your shop.
Customers count on you to help them show the correct inventory quantities – even when you have your products in stock and when you don't.
Waste Time on Manual Data Entry
Before online merchants integrate their own systems, there are some of them who consist of their whole teams manually just by entering data between systems. Additionally, staff members can spend more than 9 hours a day preparing online order invoices into their Quickbooks.
By doing this, you might have to keep your staff members working late. Their work is prone to human errors such as misspellings and typos. It is known as a tedious process preventing online merchants from working on more critical aspects of their business, including customer service.
Losing Data Due to System Crashes
You should keep in mind that software crashes are more costly for online merchants who hand their key data between their systems, consisting of QuickBooks and Shopify. The cost of retyping order data can be up to thousands of dollars. That means it can waste you double the time to process other orders.
Apps to Integrate Quickbooks and Shopify
Shopify is known as the heart of your own online business. In the scenery of so much data coming daily, you have to get everything stayed organized and keep books up to date. Whenever you have Shopify and QuickBooks integrate, your orders, inventory, shipping, and customers will be accurate and automatically updated.
Read more:
With Shopify and QuickBooks integration, your sales, inventory, and order details are automatically imported. In addition, you can view a detailed summary of all orders, along with their total value and the failure of your items, followed by its profit margin. Besides, you do not have to be worried about payouts and fees since they will be automatically imported into your QuickBooks. Ordes are also imported with sales tax data for easy viewing by the amount paid and owned or by the agency.
One of the most reasons why you should take advantage of Shopify and QuickBooks integration is that QuickBooks Online makes your accountancy become easy. For example, it will manage your business orders go smoothly like creating invoices, taking receipts' photos or check your enterprise's activities from QuickBooks mobile app anywhere and anytime. You can manage your own vendors and bills on your own. Let's set up your payments for automatic bills. QuickBooks online allows you to connect bank as well as your own credit card accounts for categorization and downloads. All you need to do is to plug into your apps you use for the integration. With a few clicks, every data will be synchronized from popular apps, including Shopify, Paypal, TSheets, and many others.
Moreover, Shopify and QuickBooks integration empowers you to check how your own business performs. You can see your benefits and loss, lots of required reports or balance sheets. With Dashboard review, whenever you sign in, expenses, income, invoices, and other important financials are always on checking.
In order to integrate your Shopify into QuickBooks, it is better for you to ask for help from a third-party. You can import your Shopify data into QuickBooks with the integration of the 3rd party. And there are some apps that can aid you without requiring any special skills. You can feel confident in using those apps.
Quickbooks Desktop Sync by Webgility

Key benefits
QuickBooks Desktop Sync by Webgility, developed by Webgility, Inc is known as one of the most incredible and widely used apps for more than 10,000 businesses to synchronize their orders and inventory with reasonable fees.
QuickBooks Desktop Sync holds key benefits. First, as mentioned early, your eCommerce orders, fees, and inventory will be synchronized. It helps you record each post a summary every day or daily sale and keep your inventory up to date as well as record details such as products, customers, bulling, shipping, discount, sales tax, and many more. Also, marketplace fees are recorded.
Besides, with QuickBooks Desktop Sync, it provides you with accurate reconciliation by synchronizing its users' Amazon settlements with recording all fees so that you are able to reconcile with the bank deposits; along with saving bookkeeping costs and time. This app also uses other apps to get all of your eCommerce channels connected and let the supporting team help you every step of the whole process.
How it works with QuickBooks
QuickBooks Desktop Sync can connect with your own eCommerce channels with just one click, consisting of eBay, Etsy, Shopify, WooCommerce, Bigcommerce, or Amazon. It is easy to install and you can have access to unlimited services and support. With this app, your orders will automatically be synchronized. Everything is hosted on AWS and you can easily perform it whenever you want. Take note that QuickBooks Desktop Sync can only work well with QuickBooks Online and QuickBooks Desktop in the United States. It also supports multiple currencies and channels.
A2X for Quickbooks and Xero by A2X
A2X for QuickBooks and Xero, run by A2Z is an accurate and reconciled accountancy for your Shopify sales as well as payouts.
Key benefits
With A2X for QuickBooks and Xero can post your Shopify store sales to QuickBooks automatically and reconciles the payouts so that you can manage things that were already accounted before in a perfect way. From now on, you do not need to waste your time on reconciling your Shopify payouts manually, along with dealing with refunds, adjustments, and fees. A2X can automate your manual process and transform things that take hours into seconds.
In addition, with A2X for QuickBooks and Xero helps you build your Shopify store with the accountants and bookkeepers. A2X will take over your work and provide you with the vision of your Shopify fees and eCommerce sales. It also offers you accurate financials that are reconciled and automated. The app is tailored for accountants and bookkeepers to get accountancy automated and reconciled for your online shop on Shopify. Furthermore, A2X can reference the QuickBooks Chart of accounts to create a favorable condition mapping for any Shopify transaction types.
A2X can perfectly reconcile since this app knows your sales and fees that are accounted for by reconciling to the received payouts. A2X posts as invoices to allow Xero and QuickBooks auto-reconciliation capability, so that as the Shopify payout amount appears in the bank feed, the amounts that are posted by A2X reconcile precisely to your bank statement.
How it works with QuickBooks
A2X for Shopify can connect with your store on this platform by using your own Shopify store URL, connect with QuickBooks, and use a standard eCommerce chat given by this app or it can install the preferred mapping of Shopify, along with payment gateway transaction to this chart of accounts. A2X aids you in managing your store, detect payouts, and post fees and sales automatically into the QuickBooks ledger.
Connex for Quickbooks Online by Sync with Connex

Connex for QuickBooks Online, launched by Sync with Connex is widely used to get orders synchronized with QuickBooks online.
Key benefits
Connex for QuickBooks online can help its users synchronize your customers, products, inventory automatically, and orders between QuickBooks online and Shopify. The app aids you in synchronizing automatically partial refunds to QuickBooks Online and does the same to gift card usage and purchase to QuickBooks Online. Moreover, you can see that thanks to Connex for QuickBooks online, it can integrate with QuickBook sales tax and you do not need map tax code since the app's tool will add sales tax to the account. At the same time, you are allowed to upload your payout spreadsheet to the app's software and its tool will help match orders to all of your deposit.
Like other apps, Connex for QuickBooks Online gets orders synchronized from QuickBooks to Shopify and it can easily insert automatic sync with eBay, Amazon, ShipStation and many more to QuickBooks.
How it works with QuickBooks
Connex for QuickBooks online can synchronize invoices, orders, taxes, and inventory automatically and drive your business to a higher level.
Conclusion
We hope that with our complete guide on Shopify QuickBooks Integration Review, you can totally understand the importance of Shopify and QuickBooks integration. If you find this post helpful, let's help us share this on your social media. Any comments or feedback can be kindly sent to us. We would love to hear from you.
Read More:
---
CEO and Founder of Avada. Pursueing a simple and healthy lifestyle. A friend, a husband and a dad of four children, a trainer and an influencer wannabe. He is a big fan of sports and travel, also.
New Posts
Stay in the know
Get special offers on the latest news from AVADA.