Product Sourcing 101: How To Source Product The Right Way?
Congratulations, you have found a unique set of products with tremendous commercial viability, strategic edge, high demand, and high profitability. In other words, you have found the right thing for your eCommerce company.
The next step would be to work out how to get your products.
Finding items that are reasonably priced to sell is not easy. You will have to conduct research, find suppliers, ensure a consistent standard of quality control, and of course, generate profits. Although each e-Commerce business model has its specific demands, weaknesses, and strengths, more or less, they all use the same set of product sourcing methods. The trick is to know which ones suit your unique brand.
All in all, you need a good product sourcing strategy to be profitable and growing.
What is product sourcing?
After you have established a business idea, you need to know where to acquire the products to sell. This process is called "Product Sourcing."
In other words, Product Sourcing is finding products to sell through your business chains
To be more specific, product sourcing includes analysis, market & cost assessments, and bargaining with suppliers, as well as the approaches used for each. Product sourcing aims to find the best products for your shop, with the maximum reasonable markup, at the cheapest rates possible.
That is where the expertise comes in. If you have adequately educated yourselves, you can enhance your ability to source goods at competitive prices and outperform your rivals. For instance, if you managed to find the same products as your rival companies, but more reasonably-priced, you could curb their sales and still make a profit for your store. Or, if you find your finest products at a lower price, you can keep your advertised price the same and increase your profit per sale.
Which product sourcing options should you consider?
To source products, there are various methods you can use. Most e-commerce retailers use a variation of the four most common approaches: collaborating with a wholesaler or a producer, making handmade goods, and partnering with a dropshipping company. Others may choose marketplace, trade shows, or conferences as their product sourcing method.
There is no such thing as the best "product sourcing option," so before making a decision, there are things for you to weigh, see What is the process of product sourcing?. You need to comprehend each strategy we mention below, regardless of which one you choose, in case an unexpected obstacle pops up, and you need to change your sourcing strategy. After all, product sourcing is an area that encourages both persistence and curiosity, given the tremendous benefits it can bring.
Create your products
There are homemade items all over the internet, from day-to-day commodities like clothes to even more sophisticated stuff like technical devices. Many consumers these days are willing to pay a fortune to hunt exclusive, hand-crafted items. Besides, most craftsmen can make a living selling homemade goods online. However, if you are considering going the do-it-yourself (DIY) path, there are several things to remember.
Pros: Obviously, the most significant benefit of marketing DIY goods is the uniqueness; nobody else can have the same products as yours. It is not to mention you would have full leverage of your brand name. Start-up costs are generally low as well.

Cons: Your time and the scalability of your company are the factors you need to be careful when selling DIY goods. Needless to say, it takes a lot of time to finish a product using only your hands; therefore, you need to consider if you have enough time to monitor your business in an effective way. Also, you need to have a plan if things don't go the way you expect. For example, demand for your products, out of the blue, exponentially increases, would you be able to keep up with that?
**Factors to take into consideration: **
Where to get needed materials: It may be from the local markets, art markets, or even friends and relatives. You need to identify the supplies and how much you are going to pay for the materials.

Determine how orders will be shipped: Are you going to sprint to the post office or UPS shop yourself, or you want to save more time by hiring a delivery service?

Packaging: Think about packaging, as your packages would have downstream impacts on overall costs, which will later cause shipment difficulties.

Calculate how long it takes to make an item: you should know how long it takes to make a product. Also, whether it's the money or time invested, make sure to keep track of all labor expenses. Besides, do you want to make things in advance or wait for orders?

Determine where you will store your products: And if you're tiny enough to run your company within your house, your business is obviously not going to grow up. Look at options such as renting a space, opening a storefront, or using a third-party logistics.

Create a timeline for communications: Your website should tell the customer how long it takes to create a product. You may include this information in your product description or shipping policy or email confirmation. Being straightforward and honest will always do wonders for your company, making your customers confident to spend their hard-earned pennies on you.
Drop-shipping
Dropshipping means delivering goods directly from the manufacturer to the retailer without going through the usual distribution channels. When a shop sells a product using the dropshipping method, that shop buys the item from a third party and has it shipped to the customers.
Pros: This drop-shipping method's hands-off component ensures you don't even need to manage product, packaging, delivery, and stocking. People typically use drop-shipping method to increase their store's product catalog, no matter if they just launched a new online shop or have already been in the market for a while.

Cons: You will face more competition as you're not going to be the only store that offers such items. Usually, you will get narrower sales margins with dropshipping, meaning you have to sell more goods to be financially stable and generate more profits.
Factors to take into consideration
Read more: 22 Best Dropshiping Suppliers in the USA.
Check their references: make sure the supplier is reliable and has positive reviews from customers. I recommend using BBB sites.

Ask for samples: Ensure the items conform with your quality requirements. Your supplier's products are also your brand's reputation, so make sure they are of high quality.
Maybe you don't want to miss this:
Hire a manufacturer / Work with a wholesaler.
Working with a manufacturer means hiring a partner to produce your goods. Hiring a manufacturer is a way to go If you don't want to work with intermediaries or trading firms. Working with a manufacturer can also help if you can't make a product yourself or are ready to scale up your do-it-yourself product because your customers demand more than your capacity.
Pros: Partnering with manufacture makes it easier for you to market exclusive goods. In addition, you are in control over your brand and the quality of your products, unlike the drop-shipping method. On top of that, you may be able to get your products at a lower cost.

Cons: You would have to invest more upfront since many manufacturers require you to order goods in bulk or reach a certain MOQ (minimum order quantities). Smaller businesses may not have enough budget for this method.
Working with a wholesaler is perfect for sellers who are not able to create or assemble their goods themselves. This choice is perfect also makes it easier for you to scale up your company.
Pros: You don't have to produce the products.

Cons: Many wholesalers expect you to purchase goods in bulk, which means you would have to invest more upfront. You will also sell the same items as many other stores sell, which is hard to make your brand name stand out from the crowd.
Factors to take into consideration:
Explore different options: You can conveniently do this online.

Check the credibility: you'll want to search the manufacturer's reputation, making sure you're working with someone credible, like with any business. Reach out to those who have worked with that manufacturer or wholesaler, and maybe do a little digging on Better Business Bureau.

Be prepared to include the licenses or tax details needed: The manufacture you're about to work with may ask you to provide evidence that you also have a legal enterprise, which is a positive sign since they care about your business.

Ask a lot of questions: What would the gross processing and shipping costs be? Are there any undisclosed future fees? How long would it take to make, fulfill, and ship the commodity? How do they store and ship products? Do you have to ship and keep products on your own, or is that their responsibility? What are the requirements and timelines? Will you have power over package branding? What are the terms in the contract? Can you cater the contract to your needs? How is the customer service and communication? How often do they update details like inventory, product, discount? What is the Minimum Order Quantity?

Ask for a sample: You'll want to try the products you plan to sell before moving on to the next step with a manufacturer. Take in mind that some manufacturer will charge you a fee for a sample
Marketplace
Current marketplaces are another option to search for products: Amazon, eBay, Shopify, Etsy, etc. Based on your search expertise and competitive edge, you could buy items from another vendor, increase the price, and make a profit, but that's uncommon.
Pros: The costs are low. There are also a wide range of products and suppliers for you to choose

Cons: It may take a few weeks or even months to collect samples from different sources, making the sourcing process longer. Also, be mindful that there are rotten apples out there. The risk of being scammed is higher when sourcing using the marketplace.
Trade shows & Conferences
Trade shows, exhibits, and conferences, etc; these large-scale activities aim to introduce to the world new vendors and manufacturers to demonstrate fresh and/or unfamiliar goods that the public may have never seen before, which can be a suitable product sourcing method.
Pros: At trade shows, several suppliers announce new goods that the world has never seen before, which means you can be the first one to source a new product; also, you can speed up the sourcing process by directly seeing, touching, feeling, trying the products. You can pick products that are displayed by suppliers or have them tailor produce a product for you. Custom work will be performed by most of the suppliers.
Cons: It is not cheap to visit a trade show halfway around the globe. You may need to spend a minimum of three to four days visiting a trade show, and the price would sum up to the hotel, flights, and other costs, potentially to several thousand dollars.
What is the process of product sourcing?
I know how exciting it can be for you to finally set foot in the industry; however, there are several factors you need to understand before doing so. Factors such as customer demand, minimum quantities, vendor productivity, and delivery costs can have far-reaching effects on your performance, operating efficiencies, and overall progress. Learning the ins and outs of the product sourcing process will help prepare you better for success.
1. Analyze Store Data and Trends.
Is there enough demand from the market to boost sales and growth in your retail stores overall? Or would certain products better fit specific types of stores?
Also, what's currently trending in the product category, and which companies seem to be catering to these trends? Are these trends relating to any other categories?
2. Research Consumer Demand
Ask yourself these questions: What is it that you are looking for? What will intrigue them on social media? What are their concerns? What sort of reviews do you get through multiple platforms? What subjects engage them most? And, how can they really equate what they are saying to what they are buying?
Many marketing professionals believe that delivering a product with existing demand is much better for a small company than convincing the public with a new product. Based on that logic, it would be wise to see what shoppers are currently into before choosing items to put on your shelves.
Amazon and Internet Search Results are two of the best ways to find what shoppers are currently searching for. Both of these analysis approaches for product sourcing are remarkably helpful and are readily available.
Using Amazon
If you know where to look, Amazon is a treasure trove of valuable product data. Just look at the standard pages of Trending Products and Best-Seller List on Amazon; you will have enough information with regards to what is being sold on Amazon.
Trending Products: Amazon lists the most trending products on a daily basis, which will offer you an overview of the items that are rising and dropping in popularity among the large shopping community of Amazon.

Best-Seller Lists: In each category or sub-category, Amazon lists the leading 100 best sellers. Knowing the most in-demand items can be a precursor for smart purchase choices for your e-commerce shop.
Internet Search Results
You can use Google Trend to see what the world is currently interested in.
You can also use keyword analysis tools to show you how many internet searches for particular items there are every month. Most tools will show Google's monthly search volume with unique keywords and similar expressions and give suggestions about goods having similar features that you may not have noticed.
You can use several paid tools, but the free Keywords Everywhere tool is enough for you to go.
3. Consider your budget.
When you have a list of target products, you can use your rivals' pricing to predict the expense and set a budget before you contact anyone for product sourcing (half the price is a good approximation).
A start-up with a small budget and small storage room, for instance, can search for product sourcing partners that offer:
Easy to buy and ship products
Small MOQ and quick reorder processing time
Net installment periods of 30-, 60-, or 90-day.
Discounts on Prepayment
Free delivery at a certain order amount.
See: Drop-shipping
4. Research Potential Suppliers or Manufacturing Options.
This stage is where you practice the article's first section. You may seek target goods to sell from online wholesale vendors, trade shows, or big buyers' markets. Or you can choose other product sourcing techniques like drop-shipping, partnering with a wholesaler, or hiring manufacturing.
5. Ask for samples
Would you buy a house without seeing it with your eyes? No. Would you buy a car without sitting in it first? No. The answer is the same for product sourcing. As a retailer, you will not put a product in your store after having a taste at it yourself. Before calling vendors, part of the request should be for samples, so you can get reviews from staff members, scrutinize the product closely, and see how the supplier handles the process before you consider whether to include it in the product offerings.
There is a fair probability that the seller is reliable if their company processes sample orders in a timely manner, and packs products properly. If not, moving onto another one may be a smart decision. Asking for samples is a significant part of the sourcing strategy and an excellent way to assess a product's quality.
Of course, you can see certain goods in person if you have attended trade shows or wholesale markets. Showrooms will typically have a representative who can give you a sample for analysis.
6. Negotiate terms.
The price sheets will vary depending on who you are working with. You should ask about factors like rates, terms, and specials. Also, negotiate about prepaid order discounts, as well as extended payment terms or free shipping packages; these factors are very important to your business budget.
It never hurts to bargain, particularly if you place an order of vast numbers. And you may request a trial-run for that product to see if the product shows any potential. It can be in the form of asking for a certain number of units to be trialed in your store. Some suppliers allow their customers to trial certain products in the lineup instead of the whole catalog.
7. Review, review, and review.
The probability of choosing to establish a longer-term partnership with a supplier heavily relies on how the supplier operates during a trial run. When the test run ends, you may need to ask yourself these questions: Did the product live up to your expectation? Is it better or worse than what people say? How did your customers respond to the products?
On top of these concerns, you need to raise questions about the supplier's partnership. How was its customer service? Have packages arrived on schedule and with the right items and numbers? What are the conditions of the goods when it comes at your store/your customers' hands?
Also, have a list of possible suppliers in case unexpected things occur
In a world where buying patterns shift as much as the weather, everything can happen, such as companies being merged or entirely dissolved, products being difficult to obtain, or product quality getting deteriorated, to name but a few. When your customer wants to buy a product that is out of stock because you do not prepare for things like these beforehand, that can be a big blow to your customer retention.
Finding more than one product sourcing means that not only you get what you need, but also your customers get what they need.
Some dropshipping apps to help you source products on Shopify
1. Orberlo:
Orberlo is an online warehouse containing products from thousands of suppliers.
There are millions of products across almost any field: electronic devices, clothes, beauty, toys, you name it. You can curate the products on Orberlo into your online store catering to your audiences, like pet accessories for those who have pets or smartphone gadgets for tech enthusiasts.
Oberlo system helps you hone your product-hunting expertise and discover a winning drop-shipping product sourcing formula for your shop. You can find rising stars, potential products, and the hidden items that the mass has not discovered using Orbelo.
You can start using Orberlo for free; no credit card is required.
2. Syncee – Global Dropshipping
Syncee only offers ready-to-sell goods for large and small retail firms, ridding them of the inventory concerns.
You can explore thousands of trustworthy vendors worldwide using Syncee and import items into your shop quickly to begin selling.
As of November 2020, auto-order is available on Syncee. With this latest addition, you can pay for the drop-shipping items directly to the vendors through Syncee PayPal or a credit card after a customer places an order in your shop. The payment details would go straight to the retailer, freeing you more time than ever.
Most people use Syncee for: baby products, clothes, accessories, toys, fishing tools, perfume, etc.
Pricing:
14-day free trial: 30 products
Basic: $29 per month/500 products
Pro: $79 per month/10.000 products
Business: $129 per month/30.000 products
3. Printful: Print on demand
Printful is a print on demand company; it offers risk-free selling of premium print and embroidery materials. Printful will do the work of managing stock, packaging, and shipping, so you can concentrate on developing your company.
Printful allows you to custom branding (meaning that all credits go to you) and provides you with more comprehensive product customization options. Plus, you can ask for a product sample at a discounted rate, so you can see how your products will turn out to be before you start marketing them.
Best of all, there is no MOQ (minimum order quantity) here on Printful; you can freely experiment with your store concept and products before investing heavily in something. There are also no monthly or upfront fees; you only have to pay for fulfillment & shipping.
4. Modalyst.
Modalyst is a supply network with pretty short delivery time, allows you to access drop shippers in the US. You can find independent labels, popular products, and low-cost items to sell with Modalyst.
Modalyst dropshipping catalog contains millions of trendy items from multinational brands. You can make a unique selection of clothes, shoes, jewelry, or other items here on Modalyst.
Modalyst's other features are digital inventory (only features available and ready to package and ship items); product syncing, and easy export.
Pricing:
Hobby: Free (5% transaction fee), 25-product limit.
Startup: $35 per month (5% Transaction Fee), 250-product limit.
Pro: $90 per month (5% Transaction Fee), unlimited.
5. Creative Hub.
With Creative Hub, you don't need to be an artist to sell arts. This UK-based marketplace provides you with access to modern artists' luxury art to sell in your store. Each piece comes with the retail price (the lowest price you can get) and your share as a vendor (how much you stand to make at the retail price).
There is a flat foreign shipping rate of £6, which is quite reasonable, making shipping easy and helping you to sell anywhere in the world to everyone. Although Creative Hub does not include frame for the pictures, you can quickly source them and offer them via one of the apps mentioned above.
You can start now, for free, and only pay for prints when you start selling.
Pricing:
Free: Up to 3GB of storage
Professional: £16.00/month; 1 TB or storage; extra 1 TB costs £10 per month.
Agency: £98.00/month; £98.00/month; extra 1 TB costs £10 per month.
Conclusion
The ideas above are a starting point for you. The key thing is that you find the right goods to sell and the right supplier to supply your store.
To start gaining profits, you need to conduct research, budget, negotiate prices. Also, staying away from impulse buying as it will only lead to fruitless investments in unsellable stocks and, potentially, bankruptcy.
New Posts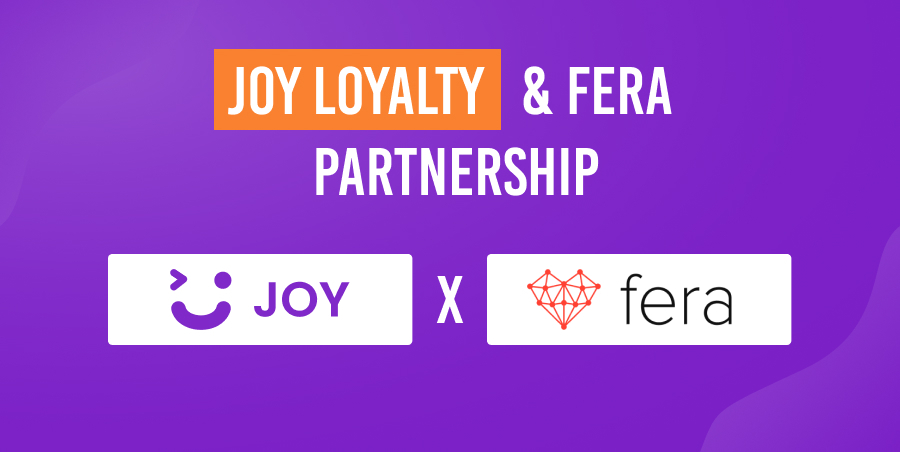 Subscribe
Stay in the know
Get special offers on the latest news from AVADA.
40k
subscribers has been joined!
Earn $10 in reward now!