How to use Shopify - Tutorial for Beginners
Shopify is an eCommerce platform that enables businesses to manage their online stores. It is a viable option to open brick-and-mortar locations in order to reach global clients. It enables you to boost your sales and reach while avoiding the growing pains associated with outlet development. Whether you need to get a small store up and running quickly or you want to go deep into the code and create a really unique shopping experience, Shopify is designed to be adaptable and grow with you.
Whether you have had a degree in computer engineering or have had difficulty setting up an email account, you also can learn how to use Shopify today. This How to use Shopify - Tutorial for Beginners will walk you through the process of using Shopify. By the end of this Shopify tutorial, you'll have a functional online store with the ability to accept orders!
What is Shopify?
Shopify is a perfect eCommerce platform that allows you to launch, scale, and manage your business, including a Point Of Sale (POS) application for accepting payments in physical locations. It enables retailers to construct a multi-channel experience that serves as a showcase for their business. With this subscription-based platform, you may construct a website and sell, ship, and manage your products using their shopping cart solution.
It includes a variety of tools for analyzing every area of your online store. Users can use these tools to create customized online experiences for their customers and maximize their Return on Investment (ROI) on marketing expenditures. Additionally, the technology aids in cost reduction across the board by automating customer relationship management, inventory management, and transaction processing, among other functions.
Recommended: What Is Shopify? How Does Shopify Work Exactly?
Why should you build your Online Business with Shopify?
Shopify includes a comprehensive set of services that assist you in launching and managing your online store. Additionally, users do not need to know how to code to begin utilizing it, and it does not require software installation or hosting services.
It is well renowned for its simplicity of use and emphasis on current web design. Additional benefits include the option to include an infinite number of products, a custom domain, Shopify's own payment system, which enables you to accept credit cards (along with PayPal) without setting up a third-party payment gateway, and customer support. Alternative plans are also available for enterprises that want additional users and advanced capabilities, which is great news if your firm is growing. All of this is in addition to the ability to sell via social media platforms such as Facebook, provide reports and analytics, and provide mobile access.
Moreover, it is affordable, with monthly rates ranging from $29 to $299, and there are no additional transaction costs when using Shopify Payments. The basic plan includes features such as abandoned cart recovery, gift cards, discount generation, fraud analysis, the option to sell in a whopping 133 currencies, and the ability to assign inventory to retail locations, warehouses, or other locations where products are stored.
How to build an Online Business with Shopify?
In this Shopify lesson for beginners, we'll cover all of the 10 necessary steps to get your business up and running. Now let's get started.
Step 1: Sign up for a 14-day free trial of Shopify
To begin learning how to utilize Shopify, you must first create an account. Shopify provides a 14-day free trial that you can use to get started and get a feel for the platform before committing.
Now, navigate to this link and provide your email address, a strong password, and the store's name. It's completely fine if you're unsure of the name of your store at the moment; you can always alter it later. Simply choose something enjoyable for the time being!
Following that, Shopify will ask you a few straightforward questions to help enhance your experience. Answer the questions honestly – remember, you can always change your mind later.
After you click Next, Shopify will prompt you to provide your payment information. And voilà, your firm now has a brand-new online store and mission control center!
Verify your email address before you begin using Shopify to ensure the security of your account.
Step 2: Get Familiar With the Dashboard
Before we begin this Shopify tutorial, it's good to familiarize ourselves with Shopify's dashboard. After you first log in, you'll get a 4-point checklist to assist you in getting started.
Take a look at the left sidebar, which has all of the information you need to administer your business. When you click on one of these options, a drop-down menu with further possibilities appears.
Additionally, Settings is located at the bottom of the left sidebar. You can edit a number of your account's fundamental functionalities here, including your store's name, payment information, and notification settings.
Read more: How to View the Overview Dashboard on Shopify
Step 3: Customize the Theme of Your Website
Now, let's get our hands dirty and go over how to use Shopify themes to change the appearance of your site. To begin, click Online Store in the sidebar, followed by Themes.
You can either begin modifying the pre-installed Debut theme or scroll down the page to select another. There are three possibilities:
Examine free themes
Take a look at the Shopify Theme Store.
Upload themes that you've purchased through a third-party marketplace.
Remember that you are always able to change your theme in the future. Additionally, if you require something specific, you can engage a Shopify Expert to assist you with customizing your website.
After installing your theme, click Customize to access Shopify's page editor.
The left-hand menu allows you to customize the layout with drag-and-drop modules. Additionally, there is a drop-down box at the top of the page that allows you to alter the appearance of individual website pages.
You can visit the theme's settings at the bottom of the left sidebar to adjust your store's colors, fonts, and other elements.
If you need support or wish to make more complex changes, such as altering your site's code or languages, select Theme actions in the sidebar's bottom section.
Explore:
Shopify Themes Free & Premium 2022

Step 4: Include Additional Sales Channels

Shopify lets you sell online, on social media platforms, through eCommerce marketplaces, and in-person. Therefore, before you begin adding products, it is prudent to establish your chosen sales channels.
To do so, on the sidebar, click the + icon next to Sales Channels and select the sales channel to add.
Each sales channel requires a unique setup process, but Shopify will guide you through each one.
Step 5: Add new Products
After you've changed your website's layout, it's time to add some products. In the sidebar, click Products and then Add product.
When adding a product, be sure to include all relevant information and pictures. Additionally, you can configure the right sidebar to select sales channels, establish pricing, and adjust inventory and delivery parameters.
If you're selling digital products, ensure that This is a physical product is unchecked to deactivate delivery options. Besides, you may create collections to categorize things – for instance, you could have separate groups for men's and women's clothing.
Don't forget to click Save product once you're finished.
Recommend: How to Add New Product to Shopify Store
Step 6: Establish Payments
Now that we've configured your payment options, it's time to configure your payment method. To begin, click Settings in the left sidebar's bottom section.
When it comes to payment processing, there are two primary possibilities — you can use:
Payments via Shopify.
A payment gateway offered by a third party, such as Google Pay, PayPal, or Bitcoin.
Shopify will charge you an additional 2% on the Basic Shopify plan and 1% on the Shopify main plan if you utilize a third-party payment gateway.
As a result, it's ideal to use Shopify payments - particularly given that Shopify already allows consumers to checkout using practically any credit or debit card, as well as Apple Pay and Google Pay.
Click "Complete account setup" and follow Shopify's instructions to complete the account setup.
Recommend: 8+ Best Shopify Payment Apps in 2022
Step 7: Register a Domain
Following that, let's set you up with a gorgeous domain!
In the sidebar, click Online Store, followed by Domains. You'll notice 3 options at the top of the page:
Connect an existing domain: If you already have a domain registered with a company such as GoDaddy or NameCheap, you can use this option to link it to your Shopify account.
Transfer domain:If you'd prefer to keep everything in one place, you can transfer your existing domain to Shopify using this option.
Purchase a new domain: If you do not currently have one, this option will enable you to obtain one.
Simply do a domain name search, pick a favorite, and click Buy.
Recommend: How To Choose A Domain Name
Step 8: Prepare Your Website for Going Live
Now it is time to customize your settings and prepare your website for publication.
Navigate to Settings at the bottom of the sidebar, then to General, and complete all required fields.
Then, return to the Settings menu and click Shipping and delivery. Here, you may configure your shipping prices.
Finally, click "Taxes" in the options menu and configure your tax preferences.
Step 9: Choose a Plan and Publish Your Store
Once you're ready to launch, you'll need to select one of three Shopify price plans:
** Basic Shopify - $29 per month**: If you're starting a new business or just getting started, start here.
Shopify - $79 per month: This package is ideal if you're seeking for more advanced capabilities that are more suited to a mature firm.
Advanced Shopify - $299/month: This plan is appropriate for firms with a high rate of growth and at least a few employees.
Once you've chosen a plan, delete any storefront passwords to make your site publicly accessible.
To do so, select Themes from the Online Store menu, and then Disable password.
Step 10 Customize Your Site's Functionality Using Shopify Apps
What happens now that your website is live? To that end, you can extend the functionality of your site using Shopify apps.
The Shopify App Store features over 6,000 apps that can help you increase sales, retain customers, and gather social proof, among other things.
Shopify will offer a few apps to utilize based on your needs when you click on Apps in the sidebar.
You can also simply access the Shopify app store via this link.
Tips on developing your store with Shopify
While Shopify takes care of the technical aspects of developing your online business, having a web presence is only the beginning. To remain competitive, you'll need to recruit customers, promote our products, and provide exceptional customer service. There is no one-size-fits-all approach for ensuring the success of your online store. However, there are some excellent strategies that can help you succeed. Here are some suggestions for expanding your online store.
Examine Your Mobile Device's Settings: Tablets and smartphones are increasingly the preferred gadgets for exploring the internet and making purchases. If you want to flourish in the online market, you must ensure that your online store is mobile responsive.
Optimize Search Engine Optimization (SEO): The majority of your store's web traffic will originate from search engines such as Google. As such, you'll need to outrank your competitors. Ranking high in search engines can increase everyday traffic and is a more cost-effective method of acquiring clients via search engines than paid advertising.
Create Some Advertisements: To fully leverage the power of internet selling, you must first reach out to your target audience successfully and efficiently. Advertise on Facebook, Google, Instagram, and other social media platforms. To be effective, however, you must first determine the platforms on which your audience spends the most of their time and the platforms that are most appropriate for your specialty.
Enhance Your Website's Positive Reviews: Social proof is advantageous when buyers are undecided about purchasing your stuff. Positive reviews and star ratings assist buyers in condensing their research and making decisions more quickly and confidently. Encourage customers to leave reviews for your products and services to assist in obtaining critical third-party validation.
Utilize Social Media to Boost Your Sales: Your Shopify store can be integrated with your blog and social media profiles, such as Facebook, Instagram, and Pinterest. The secret to success is to understand that if you want to grow your online presence, you must be consistent with social networking. The more engaged your target audience is, the more loyal they will be, and the more followers you will gain.
Configure Shipping Tracking to Run Automatically: One of the primary benefits of investing in a shipping monitoring system is the opportunity to significantly reduce your logistics expenditures. Shipment tracking can help you save money by providing both you and your clients with more information about the status of an item.
Create New Blog Posts: You can incorporate blogs into your online business to educate and inform customers about your products and services. Additionally, your blog entries can generate traffic to your site by improving the SEO of your store, converting visitors to consumers, and increasing customer interaction.
Conclusion
In conclusion, Shopify is a simple-to-use online store builder used by over 1.7 million businesses worldwide. If you're interested in earning money through online shopping, Shopify may be the right platform. You can also use the free trial to determine if it's a good fit for you.
Whether you need to get a small online store up and running quickly or you want to dive in and create a truly unique shopping experience, Shopify has a variety of possibilities. This includes fully hosted, cloud-based solutions that enable you to customize and use templates for your online store, sell in numerous locations online and in-person, integrate payment processing, offer the highest-converting checkout on the internet, and more.
Here are all you have to know about Shopify itself and how to build a new Shopify store for your online business. We hope that you are now fully able to create your own store seamlessly with the help of one of the most powerful solutions - Shopify.
New Posts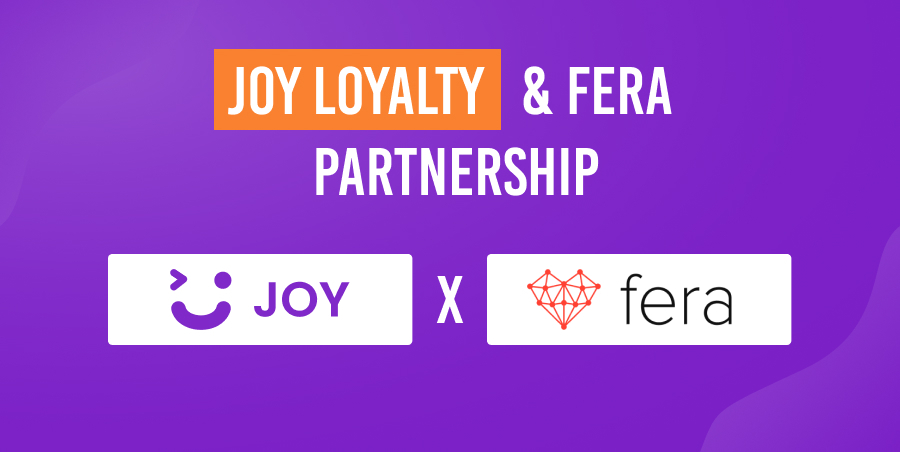 Subscribe
Stay in the know
Get special offers on the latest news from AVADA.
40k
subscribers has been joined!
Earn $10 in reward now!