How To Sell Domain Names? Simple and Profitable Guides
Buying and selling domain names is an interesting business, you can see that there are some domains that were purchased for $8 dollars 15 years ago, and they can be sold for millions today. As a result, this leads us to be more adventurous to answer this question: "How can I do that?"
On the whole, there are actually several reasons to sell a domain name. Maybe you have an unused domain you're not doing anything with, or maybe you are looking to become a domain investor. Whatever the reasons are, selling domain names is absolutely s not an easy task to handle. That's why we have this How To Sell Domain Names? Simple and Profitable Guides today to provide you the definition, the method, and also tips for you. Let's find out!
What makes a domain valuable?
Knowing what makes a domain valuable before selling it is very important. Actually, the answer to this question is not as complicated as you might think. There are just a few key factors that can contribute to a valuable domain name. They are as follows:
Length: The first criterion is the length. When you have a shorter domain name, then it would be more difficult to find than a longer one. Nevertheless, when you have a short domain name, it is obvious that you can type it in a web browser easier. In fact, the more in-demand an item is and the tighter it supplies, then you can get higher the price for that commodity.
Keywords: This is also one important factor. When you have a domain that has keywords in it, then the price you can get for that domain also increases. This can even more effective when the keyword is extremely trending in your chosen industry. This is so easy to understand as keywords are used for SEO, or Search Engine Optimization, so it can help your customers locate your website on the search engine tool more easily. If you can efficiently use the keywords, then you can get a higher rank.
Brandability: You will have your domain fetching a higher selling price when it can easily help your branding. Make sure you can use an easy-to-remember as well as an easy-to-type name. An ideal domain name should have these six characteristics which are descriptive, unique, user-friendly, credible, brief, and easy-to-remember.
How to sell domain names in 6 simple steps?
Step 1: Find a value for your domain name
First of all, what you need to determine is the value of your domain name. A lot of channels can be used for finding your domain name so that you can decide to have your domain name appraised by yourself or have it appraised by another professional.
It would be more demanding for you to carry out your self-appraisal name for tangible products like a house or car. Normally, people will check out sale prices on similar domains and work from there. There is a good source that can help in finding a way to appraise your domain name, which is NameBio. This NameBio website has a keyword-based search engine, which will enable you to search for sale prices with particular domain names. It will provide information on the lowest prices, highest prices, average prices, also the merchant that sold the domain and other pertinent information.
In case you are unable to get a value for your particular domain name. Then, I would recommend you to enlist the services of a professional appraiser because that appraiser knows the market very detailedly, and is able to offer precious insight that you can utilize at a fair market value for your domain name.
Step 2: Create landing pages for each domain you're selling
At this step, I believe that you have already arrived at a fair market value for your domain name, right? So, the next step would be creating landing pages for each domain that you are selling. Customers will often type the domain into their browser to see whether it is available before choosing a domain they want to buy, so if you have a landing page on your website, then it could be a great help to close a deal.
In order to point buyers to a landing page, you can follow some creative ways. Firstly, the most common one is to place redirects so as you can ensure that you are now creating landing pages for each domain. In fact, a majority of landing pages that have an inquiry from end-users, as a result, they can make use of this to gather more information, along with contact information.
Step 3: Find places to sell your domain name
This step is also important when you have to find the best place to sell domain names. Here is a list of top common domain marketplaces, including GoDaddy Auctions, Sedo Marketplace, NamePros Forum, and BrandBucket Website. You are going to have a few different ways to get buyers for your domain via each marketplace.
For more details, Godaddy Auction is a useful function of the Godaddy registrar to help customers buy and sell domain names with ease. In order to own this marketplace, you will need to pay a small membership fee, which is 4.99 for a year. With this membership, you will be able to bid and buy domain names and also list your domains for sale and for free. Also, you totally can encourage the customers to contact you for more information, and then ask them to enter their bid on the auction site in case they are considering purchasing the domain.
Meanwhile, Sedo Marketplace is a great place for purchasing, packing, and selling your domain names. There are many services available for purchasers and vendors to use, like free registration, free transfer service, free parking, and so on. You are also able to list domain names for sale and for free here. They will ask you to pay a commission whenever the domain was sold successfully.
Plus, NamePros is currently the world's leading and largest domain name forum. More than 1 million members working on this website have over 1+ million threads and 6+ million posts. You can get a free membership here for joining in this community. When you are a free member, then you will be enabled to create up to 2 active domain listings for sale. Then, you should upgrade your account to the Supporter or Business account in case you want to list more.
There is one page that you should land, which is Brandbucket. It is one of the most well-known marketplaces for purchasing and selling brandable domain names. The marketplace is created to focus on domain names that are unique, brandable, also hand-picked as premium domains.
Step 4: Listing information on WHOIS directory
As you might know, most people don't want their contact information is publicly listed online. But, while selling a domain, it is crucial when you have contact information available online. The WHOIS directory is what will help you when someone searches for a domain name to purchase, and allow them to contact you directly and offer to buy the domain name from you as you had already owned it. Then, in this step, make sure that you have already updated your contact information via your website host or read more about how to update your contact information on WHOIS.
Step 5: Use Escrow Service
Using Escrow service is a smart way to safeguard your selling domain business. With this service, you will be helped in avoiding being scammed or tricked by a potential buyer. More specifically, it will play as a neutral third-party to safely hold and process the funds for you. If you are using Sedo selling platforms, then you will have an available built-in escrow process for every transaction done through the site. As a result, you will be able to take a percentage of the final price, they also protect your domain as well.
Step 6: Transfer your domain
Last but not least, transferring your domain to the new owner. You must consider this process base on how you decided to sell your site, as it will vary. Nevertheless, there are 3 common steps below:
The authorization code needs to be submitted by the seller to start the transfer process.

The seller will transfer the funds from Escrow once the transfer is completed.

Last, you need to double-check the amount of time the funds must stay in Escrow before you initiate the transfer in case there might be restrictions for it.
Tips for selling and buying domain names
Tips 1: Narrow down your focus
As you can see, there are plenty of domains already registered by someone as well as endless combinations of available domains to register, so it's necessary for you to narrow down your focus. In order to do this, you should try getting a .dog or .pet domain name if your brand is about these animals, or consider having a .car or .realestate domain extension if you are in a car or home sales. On the whole, just think about some of the spaces you are most familiar with and start your domain name search based on the related keywords. Also, remember to concentrate on the areas you understand well and you will be much more successful than buying or selling domains in an industry you know little about.
Tips 2: Get names that offer real value
First, you must think about what factors in the domains that will be a valuable addition to those who buy. It's best if you picture someone who would benefit from buying the domain in a space you are very familiar with. If this was you and someone was trying to sell you this name, would you get real value when you own it? Just be honest. If so, why? If not, why? After you can answer those answers, just start to determine your search for names.
Tips 3: Check domain availability
It's important for you to check the domain's availability after narrowing down what names you should probably be buying. You can check to see if the names are available to buy as new registrations. In case no one owns them, you can decide to buy the domain names immediately. In case they are taken, it is also a choice for you to head over to the aftermarket to get from people who already own the names or who let them expire because they no longer plan on using them.
Tips 4: Evaluate the price
Once you have a name in mind, how can you know if the price is fair? I would recommend you to use the NameBio website to compare the domain's price. Just type down the keyword and use some advanced search features to get the list of names similar to yours, what they sold for, and when they sold
Related post:
Conclusion
Overall, buying and selling domain names is a skill in which you can become proficient. Meanwhile, learning how to sell a domain name is a lengthy process; however, when this is potentially financially rewarding for your business.
I hope my tutorials and tips above in the How To Sell Domain Names? Simple and Profitable Guides can give you some guidance on evaluating your domain names, and you will soon be on your way to making profits in the domain name world. In case there is something on your mind, just feel free to ask. We are always here to support you.
New Posts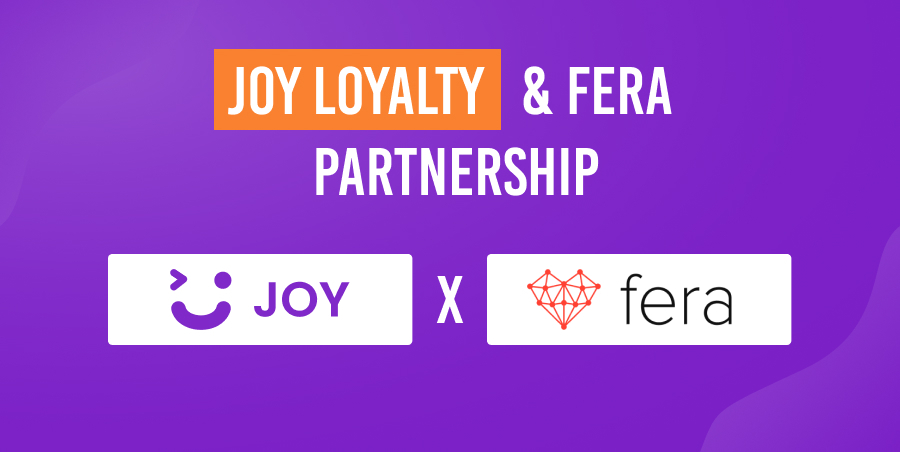 Subscribe
Stay in the know
Get special offers on the latest news from AVADA.
40k
subscribers has been joined!
Earn $10 in reward now!