How to Buy a Shopify Store? Everything you need to know
Launching an online company can be a difficult journey. There's a lot you need to deal with – you need to come up with a company name, think about designs for your online store, find potential products to sell, come up with marketing strategies, and the list goes on. It's especially challenging if you're a beginner.
But wouldn't it be awesome if you could only buy a store that has already made some success? This is possible with the Shopify Exchange Marketplace. The Exchange Marketplace, also known as the Exchange, enables you to purchase and sell Shopify stores free of hassle. The platform has a catalog of thousands of ready-made businesses spanning a wide range of niches. Whether you're looking to buy a Shopify shop or looking to browse through drop-shipping companies that are on sale, Exchange will help you buy a Shopify store.
Exchange helps entrepreneurs like you to leap over the first stage of building an eCommerce business, or to pass your current store to another entrepreneur in exchange for cash (that you can invest in a new venture, or hold as a profit). In this article, I'm going to explain everything you need to know about Exchange and how you can buy a Shopify store in this marketplace. Now let's jump right into the details.
Related topics:
How Does The Shopify Exchange Marketplace Work?
The Shopify Exchange Market is a platform that entrepreneurs of all levels of experience can use to discover, buy, and sell online businesses built on Shopify. But what's going to make this market so great?
Each listing on Exchange will provide accurate metrics that you can use to test how much traffic the business has generated and how many sales the business has made so far. Here's an example below of what the Exchange Market looks like:
Exchange lists only the data stored from whitelisted sources that can be checked before each listing is released, so you can rest assured that the data is accurate. This is good news for anyone who buys a store on Shopify.
Plus, Exchange is a marketplace where all of the stores you find listed for sale will still be involved (although the owner might no longer be running marketing campaigns).
Also, the Exchange Marketplace has stores of all shapes and sizes. You can find starter stores available for a few hundred dollars, and established popular companies that can sell for more than six figures. There are new listings posted on the website every day, so you can always search to see if there's something that suits your needs.
Browsing for Listings on Exchange
Whether you're looking for a starter store, an established business or you're looking to try your hand with a dropshipping store, and the Exchange Marketplace makes it simple to browse different listings. The first thing you'll need to do is head over to the Exchange homepage. This is what it'll look like once you land on the page:
Whether you're looking for a brand-new shop, a well-established store, or looking to buy a dropshipping store, the Exchange Marketplace makes it easy to browse different listings. The first thing you need to do is move over to the Exchange homepage. This is what it will look like when you land on the page:
From here, there are four ways that you can use to look for a Shopify store on the Exchange marketplace.
New Listings
First off, click on the New Listings tab at the top of the page. This will bring you to a page that shows the 24 stores most recently listed on the Exchange Marketplace. Use this method to browse the latest online stores for sale on Exchange.
Categories
Next, you can use the Categories filter to search through listings. This tab can be found at the top of the page. If you're searching for drop-shipping businesses for sale, click here, and you'll hop over to Exchange's dedicated drop-shipping page.
Search Function
Exchange also has a search feature that you can use to search for unique keywords, which is awesome if you already have an idea of what you're searching for. You're also going to notice this feature at the top of the list. If you enter your search term and click enter, you will be invited to a range of online businesses for sale.
Sorting Parameters
You can use the sorting parameters that you can find on the Exchange website – you can use this to help you narrow down your search based on price, age, type of business, and more. This is a great feature that will narrow down the results and help you find eCommerce companies for sale that suit the criteria you're looking for.
My recommendation to those of you who are interested in the Exchange Marketplace is to just hop over to their website and play with the features I mentioned above. There are a lot of online stores for sale, and you're going to find one that fits your needs.
Things to Do Before Buying a Business
Narrow down your requirements
The Exchange Marketplace includes thousands of Shopify stores for sale, so it's worth trying to narrow down the criteria before you start searching for stores to purchase. Basically, you need to find out what kind of store you'd like to purchase, and what kind of commitment (financial or otherwise) you should make.
First, you need to set up a budget: how much are you prepared to invest? Exchange Marketplace listings can range from $50—for a site that has been set up and is fully functional but is not yet profitable — to hundreds of thousands of dollars for a site that generates tens of thousands of dollars a month. As you might expect, the stores in the Exchange Marketplace that generate the biggest monthly profits are the most expensive.
Next, you need to figure out how much time you're prepared to spend on the day-to-day aspects of running the company you're about to purchase. Many online companies — especially drop-ship companies — may run to a fairly large degree, but others will require a lot of effort (whether in terms of PR, marketing, or business). If you lack time, you may need to stay clear of the latter category, even if you're looking for a profitable store and have the cash to buy.
Finally, you need to think about what kind of items you're confident in marketing for. Are there niches that you are especially familiar with, or ones that you want to avoid? Would you have any ethical questions as to where other dropshipping suppliers source their products? It's important to have a clear vision when it comes to the type of product that is ready before you start searching for a store on the Exchange Marketplace: this will help you find the right opportunity more quickly.
Do your research
When you have a good understanding of how much time and resources you're prepared to spend in a store that you're purchasing online, along with a rough idea of what kind of business you're looking to purchase, it's time to browse Shopify's Trade Marketplace Platform and do some preliminary research into stores that could fit your requirements.
Exchange Marketplace enables you to browse stores using the following filters:
Price
Store age
Revenue
Business type (dropshipping, inventory, print-on-demand, etc.)
Industry
You can use these filters combined with your earlier narrowed requirements to identify some potential stores to buy.
If you have a collection of competitors in front of you, you now need to take a closer look at the data given for and store and see what looks like a fairly secure buy. At the top of each store page on the Exchange Marketplace, there are four sections that will take you to the main store details. They are as follows, and each of them should be discussed in-depth:
Description
This section of an Exchange Marketplace listing provides you with:
An overview of the business
The reason why you should buy it
Some recommendations regarding how the business could be grown
A history of the work already spent into building the store
The estimated time it takes to run the business per week.
The important thing to note about all of the above information is that it is given completely by the current owner. It's straight from the owner of the business — and so you will be able to judge the qualities of the seller to some degree.
Does the seller come across as a trustworthy individual? What's their motive for selling the store — do they sound like they just want to make a fast buck, or do they actually seem to have a legitimate reason to sell their store?
If you've read a review of the platform where you know you're dealing with somebody you can trust, and a platform that might make a profit for you, it's time to drill down on the core figures - performance.
Performance
The Performance tab shows you the monthly sales and traffic of the Shopify store for sale. Now, most importantly, this data comes directly from Shopify, and can't be edited by the seller — so you can be confident it is genuine and can't be manipulated.
Shopify's Exchange Marketplace pulls performance data directly from the store you are considering purchasing and does not allow the store owner to edit the figures. However, it is important to note that revenue does not equate to profit, and traffic does not equate to organic traffic. As you do your due diligence, you will need to get to the bottom of what the source of income is and exactly how the traffic is gained. However, the two stats should give you a pretty clear impression of how well the site is doing.
Expenses
That portion of the listing shows you what it has cost to acquire what the business has achieved, which will help you get a sense of what the monthly profit in comparison to the revenue of the business.
Check for positive results (i.e., high rates of income without corresponding high levels of expenditure) as well as any red flags that could ring alarm bells (is there an expense that should be there, but isn't?).
Sale includes
The 'Sale includes' segment provides a summary of what is included in the sale — for example, product, domain, social media follow-up, after-sales support, and so on.
You can use the data here to make an evaluation of two things: first, the value for money of the product (are you getting everything you need to run the company after you purchase it?) and second, how efficient the business is (social statistics will give you an indication of this).
By digging down into each of these parts, you will be able to decide if a store is worthy of consideration for purchase. And, if you think you've found a possible winner, it's time for due diligence.
Do your due diligence
If you have identified a variety of strong candidates for a purchase, it is time to proceed with due diligence. Performing this is one of the most important aspects of purchasing a Shopify store (if not the most important one), and it is vital to get it right. In Shopify's Exchange Marketplace, buyers can interact directly — via anonymous email — with store vendors. Here are the main questions worth asking while doing this:
Where is the website traffic coming from?
Generally speaking, there are two sources of site traffic: the traffic you pay for (via advertising) and the traffic you don't pay for (organic). Organic traffic is more important to you for obvious reasons. As a consequence, you need to be crystal clear about where your seller gets his or her traffic from. This is one of the main questions you have to ask the person whose company you are considering buying. Dig down until you have a very detailed response.
If the seller depends on paid ads to attract traffic, you will need to be able to replicate this when you take over the store. It is therefore important to have as clear an understanding as possible of the budgets and mechanisms involved and to be committed to providing you with a full overview of the current advertising process (as well as some after-sales support specifically for this aspect of things) when you purchase the store.
If the seller believes that their site traffic is largely organic, please check the Google Analytics reports confirming this. Ideally, you should be temporarily added as a read-only user to the seller's Google Analytics account so that you can have first-hand access to the data. This eliminates the chance — how unlikely — of a seller seeking to give you a manipulated PDF as proof of organic search results.
While analyzing organic traffic to the site, it is also worth using a tool like Ahrefs to test the backlink profile of the store. Backlinks — external ties to the web — are one of the best indications that the web would do well in organic search results, and Ahrefs enables you to test the backlink profile of any domain simply by entering it into the tool.
When there's not a lot of backlinks to the store you're talking of purchasing, it's worth thinking twice of purchasing. Likewise, if there are loads of backlinks to the site, but they're all 'spammy' or low-quality in nature, that should ring big alarm bells about the sale — while suspicious link building practices can temporarily boost the performance of the site in search results, they usually get spotted by Google algorithms and can lead to a significant drop in traffic overnight. And of course, if you see a lot of nice, high-quality backlinks pointing to the shop, then happy days: this is typically a strong indication that your new store will do well in the search results.
How to Buy a Shopify Store on Exchange
If you've agreed to purchase a store from the Exchange Marketplace, you'll need to sign up for an account – you can log in with your existing Google or Facebook account. Then head over to the listing. If you're trying to buy a store for less than $5,000, you can contact the seller right away. If your listing is over $5,000, you will be asked to verify your account before you can contact the seller.
Don't worry, the verification is pretty easy. What you need to do is fill out some details about yourself and the type of company you're interested in buying. It is to help Exchange show you online companies for sale that you're likely to be interested in.
If you are looking to buy a Shopify company that is listed on Exchange for more than $20,000, you will also need to add your LinkedIn profile to your account. This move was put in place to help create trust between you and the seller. Next, you will need to use the Request Information feature.
Here you can ask any questions you have, and discuss the price of the listing. The prices you see on the Exchange are only a starting point, and there is still room for further negotiation with the seller.
Once you have reached a price with the seller, you will have to pay for the store via Exchange. Exchange has established a partnership with Escrow, a safe payment network that has now handled more than $3.5 billion in payments. You'll use this platform if you purchase a store from Shopify.
In order to use Escrow, the seller will need to list their terms and conditions (what is included in the sale) and then set the time limit (how long the buyer will have to search through the store after the purchase).
When the customer agrees to these conditions, they will then pay money to Escrow, which will keep the money until the parties agree that the conditions have been met. Essentially, Escrow acts as a middleman to ensure that the deal is completed legally with all parties.
When you have set up the terms of sale, you will need to go through the process of handing over to the store. Exchange can guide you through a process that normally takes 3-5 days, and if you have any concerns during the Shopify Store purchasing process, you can always contact their support.
Buying Dropshipping Businesses on Exchange
If you're interested in buying a drop-shipping business on sale, you're lucky. There are a ton of drop-shipping companies available on the Exchange Marketplace that you can easily buy.
There's one thing to note though: if you buy a Shopify store that uses a drop-shipping business model, you're unlikely to inherit inventory during the shop handover process. It is largely because dropshipping businesses don't manage their inventory – rather, their manufacturers take care of the shipping and handling of their goods. Nevertheless, you can also expect to obtain branding properties, domain names, website information, mailing lists, and social media profiles if you buy dropshipping companies on Exchange.
Read more:
Final Words
You will get support from Shopify in a number of ways during the inspection period. The Exchange Marketplace has a dedicated team to guide you through the entire process and provide answers to any question you may have. It is important to note that they are unable to tell you whether or not a particular business is a successful buy. All they can do is support you in the online store buying process when discussing best practices.
I hope this article has provided you with a clear guide on how to buy a Shopify store. Now you can put everything you just learned into practice and find a Shopify store for yourself. Good luck!
New Posts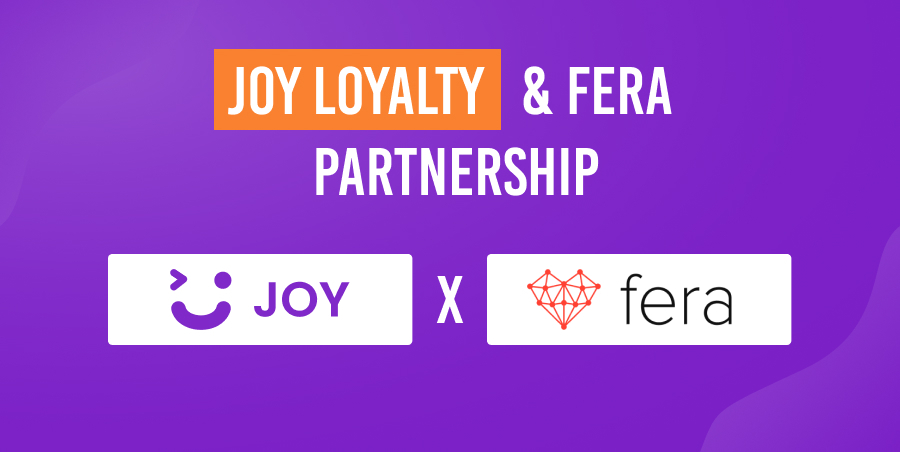 Subscribe
Stay in the know
Get special offers on the latest news from AVADA.
40k
subscribers has been joined!
Earn $10 in reward now!