How To Buy On Alibaba? Easy Peasy Guide for Beginners
If you want to buy products in bulk economically, then you can go to the website of Alibaba, which is considered the biggest eCommerce company in China and the world. If you are new to this platform, then you may want to know How To Buy On Alibaba. In this article, we will help you to know how to do it by showing an Easy Peasy Guide for Beginners. Hopefully, you can do it properly and start your new business off successfully.
Related Posts:
What is Alibaba?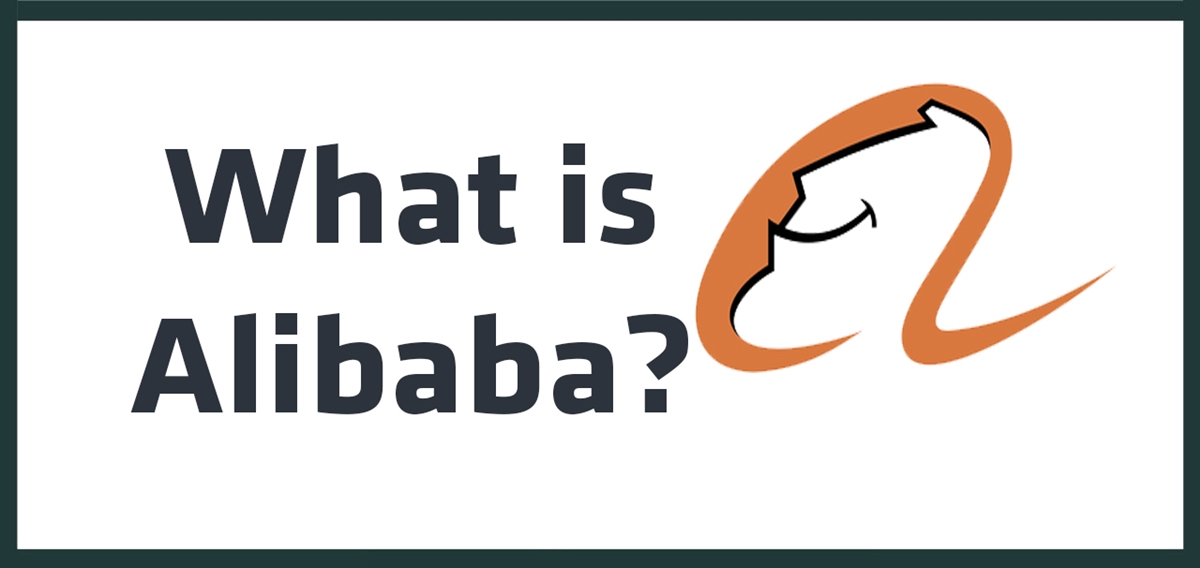 Alibaba is a wholesale marketplace where you can purchase products in large quantities at an affordable price. It is arguably the world's most dominant eCommerce website.
Alibaba enables you to purchase a single item if you discuss it with a manufacturer, and they consent to sell it to you. Nevertheless, the real advantage of using Alibaba lies in the fact that you can communicate directly with a supplier. You can obtain high volume discounts and use your designs to make your customized items from the beginning.
Why choosing Alibaba to source products?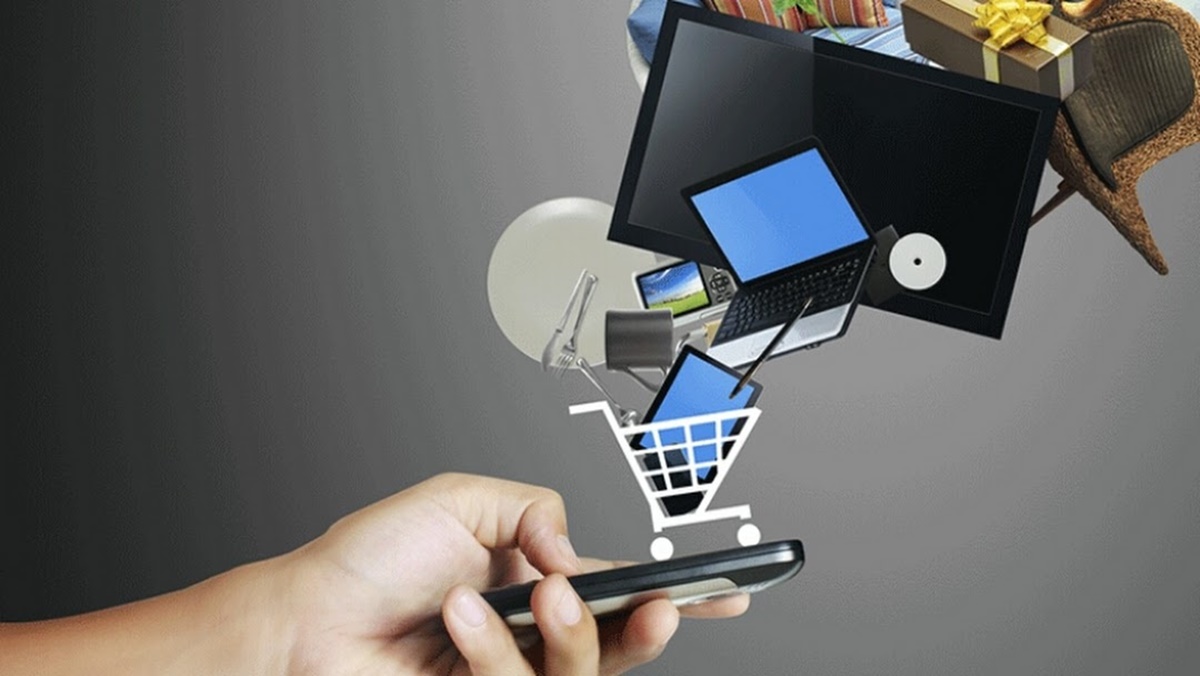 If you still hesitate to go to Alibaba or AliExpress, then you can see the following striking discrepancies of the two platforms to compare the two.
The distinction between Alibaba and Aliexpress lies in the things you are searching for. Alibaba allows you to negotiate with suppliers selling products in bulk; meanwhile, Aliexpress lets you have branded products that you can buy in small quantities for a somewhat higher cost.
You can think of Aliexpress as the retail to the wholesale of Alibaba. Business owners prefer to go to Aliexpress to check the quality of items before they order a large quantity on Alibaba.
Now, let's find out the advantages of using AliExpress. Firstly, from AliExpress, you can dropship any items. Therefore, you do not have to hold inventory, purchase products in large quantities, which can result in lower business risk. Secondly, because on your behalf, the supplier can deliver the products to your customers for you, you can pay for a slightly lower fee than regular international shipping.
Besides, on AliExpress, you can purchase a single item; therefore, you can buy any number you want. Also, AliExpress is perfectly suitable for newbies who prefer to test a new niche, experiment with various products. It is also adaptable for low-risk businesses and businesses with passive income.
In case you have already paid for an order on AliExpress, but for some reason, you want to cancel it. How can you cancel it? Let's find out an answer by reading our post: How to Cancel an Order on AliExpress.
Now, let's move on to the benefits that Alibaba will bring to you. It offers a broader selection of products for you to opt for in a more variety of niches. Also, as mentioned above, you can use your favorite designs to make your customized products from the beginning. In addition to that, the wholesale cost per product is lower than that of Alibaba.
Alibaba is ideal for experienced business owners who are interested in selling their customized items. They hope to compete actively by offering the lowest possible prices and having a low risk.
You should choose the Alibaba if you want to partner with reliable manufacturers that sell in bulk. It is a reputable marketplace with abundant information on the web that shows you how to use it.
There were also rules and regulations on Alibaba to protect you and the payoff of your investments. Manufacturers and suppliers should follow the terms. Alibaba also provides tools to facilitate sourcing. Manufacturers, trade assurance options, and various security levers also got reviews. They all add up to the reliability of this sourcing platform.
The investment in Alibaba products is not so big and could fit any budget because, with Alibaba, you can always experiment with a new product, a manufacturer. It can become foundational steps to make you more ready to proceed to build your business.
Need-to-know terms on Alibaba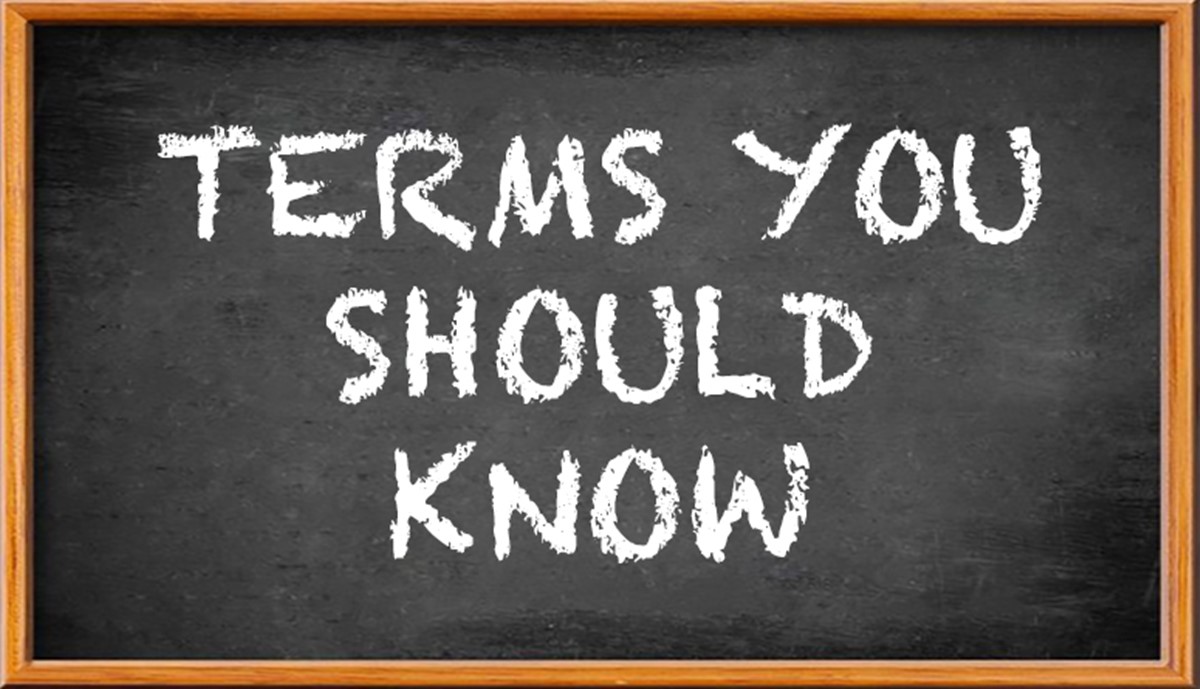 MOQ
On Alibaba, MOQ stands for the Minimum Order Quantity requirement. It clarifies the minimum number of a particular product that a supplier is willing to offer. If you are unable to fulfill the MOQ criteria, then the supplier will not be ready to begin the manufacturing process.
OEM
OEM or Original Equipment Manufacturing means that you can deliver your specifications, your requirements, your product's detailed visions to an OEM factory. The OEM will begin manufacturing your product from the beginning. If you hope to have a unique product under your brand name, you should search for this type of supplier.
ODM
It is Original Design Manufacturing. If you are out of ideas for your product, an ODM factory will help you. You can give the factory some functions, some performance, and some ideas of the conceptions that you expect, and the manufacturer will recommend some final product options. In other words, an ODM factory can help you realize how to develop a product.
Trade Assurance
If you have a conflict with your supplier, you can choose to submit a claim to Alibaba. They will review it, and if they agree that the factory has not provided products as they assured, they can refund your money. Note that from scratch, your sales agreement must list the points that possibly lead to a dispute, for example, QC, lead times, and many more.
Gold Supplier
To further improve the factory's performance, it is paying Alibaba to show up more appealing in the search results, which is a good sign.
Assessed Supplier
Alibaba has had a factory visit by a third-party company to inspect its facilities.
QC process
Alibaba has many processes in terms of quality control as below:
IQC: Incoming Quality Control involves monitoring raw materials or anything that enters the factory or the workplace for the production of goods and products.

OQC: Outgoing quality control means the finished goods ready for shipment.

QC & QA: Quality Control and Quality Assurance are how quality is managed and maintained in the entire process.

IPQC: In Process Quality Control is implemented during all manufacturing phases of a particular product.
FOB
Free on Board (or Freight on Board). In this case, the cost of delivering the goods to the nearest port is involved. However, if you are in the role of the purchaser, you will have to be accountable for shipment and all other fees related to delivering the products to your place.
CIF
CIF stands for Cost Insurance and Freight. It is also called the port of destination. The seller must be responsible for paying the costs and freight, and you must guarantee to deliver the goods to the port of destination. Nevertheless, if the products are loaded on the ship, the liability is passed to the purchaser.
Find profitable product niches on Alibaba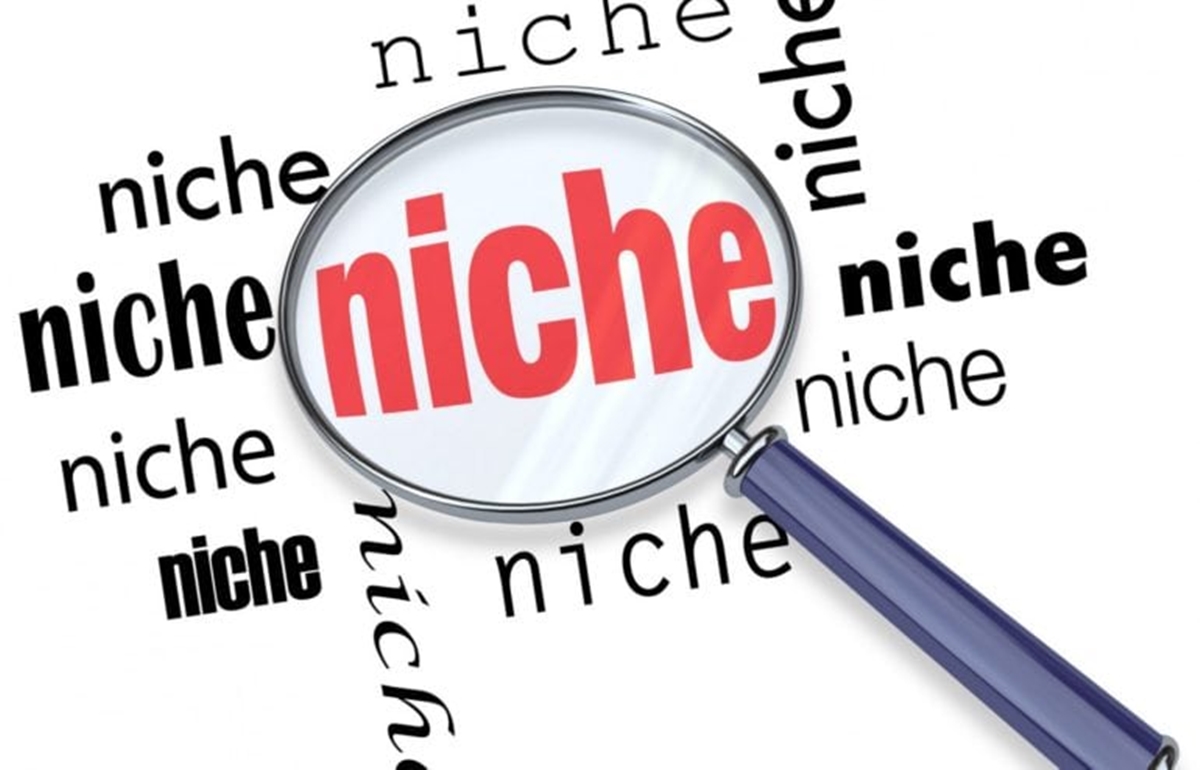 Finding a product that your customers are interested in purchasing may be one of the most challenging tasks when you launch the business. First of all, you have to do some market research. To recognize search volume and interest in various products, you can use Google Trends, which is like a "paradise" for you to find trending items.
After you find a product to sell, it will be time for you to validate your business idea. You can take into account the ideas from potential customers like your friends, random folks on the internet, co-workers, Google, and assessed search volume trends. You can explore their pain points, types of bags they have previously bought, the amount they paid for them, and how willing they are to pay a premium.
To source a product, you can consider using some methods like direct wholesale, privately branding your products, and dropshipping. You should choose the most suitable one by making sure the sourcing process is easy; the cost of goods sold is low to have good margins. You must also test the quality of the products. Besides, you also need to evaluate the scalability of the manufacturer. To make sourcing easy, your ideal product must be light and easy to deliver, have a low cost of goods sold (as mentioned above), carry no health risks by avoiding food or electronics. And of course, you have to make sure there is a market for the product.
Search for products on Alibaba
Like eBay and other marketplaces, purchasing on Alibaba and using the directory is quite easy to use. You can scan the product categories or search for specific products you are looking for.
When searching on Alibaba, you can use two popular methods. The first one is to search for products based on product descriptions, for instance, men's hoodies, which will show you thousands of results. Or you can go to the drop-down menu, instead of choosing "Products," you can choose "Suppliers." Also, you can search for manufacturers that focus on that specific sort of product.
How to import products from Alibaba?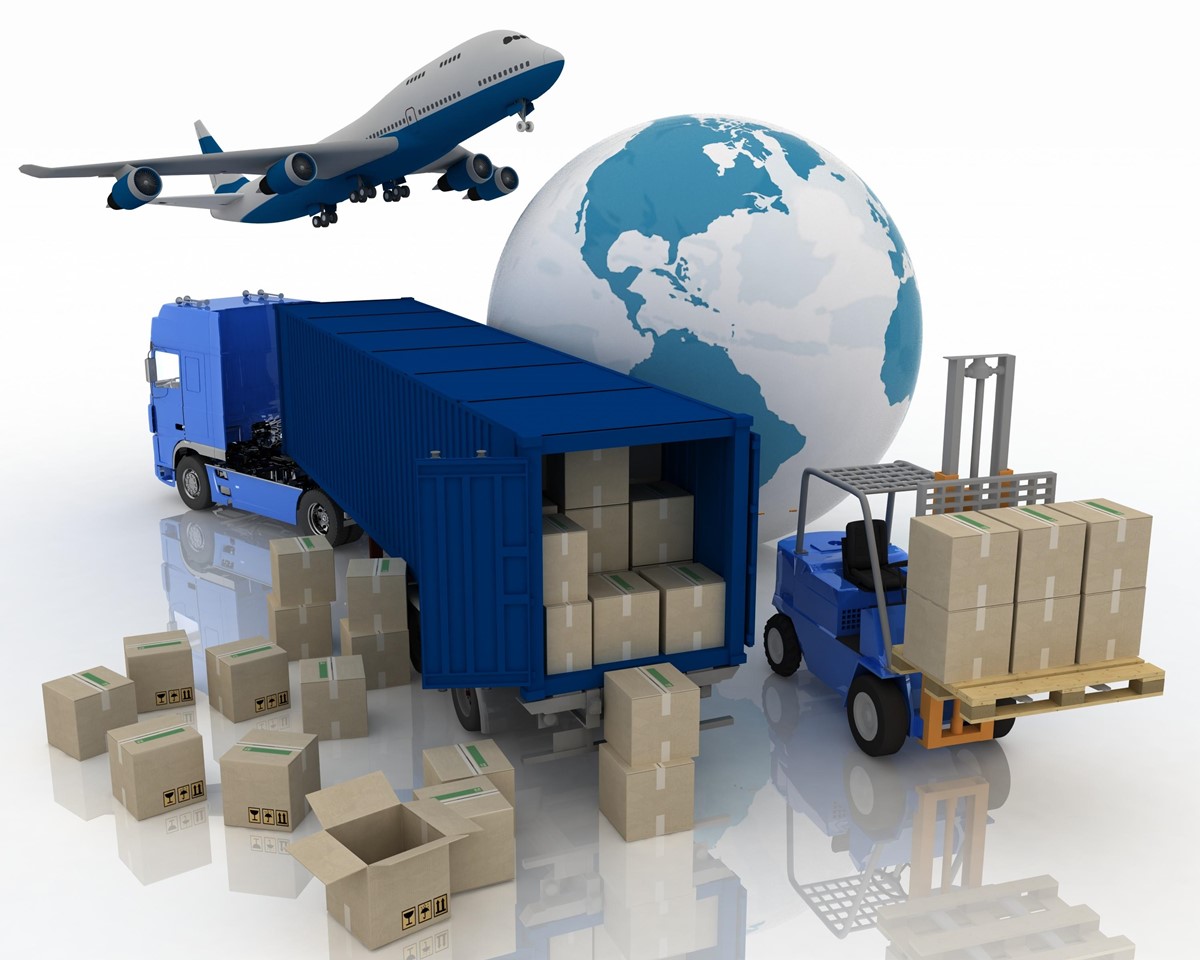 You May Not Get What You Expect
The old saying " what you see is what you get" may not apply for Alibaba. It is unavoidable that there are some mistakes from the manufacturer. You must make a first good impression. Please don't hesitate to make the manufacture responsible for what they have done.
By doing this, you can lower the risk of ruining a bulk order. We recommend that you should confirm the sample order before delivery and request the samples' photos to guarantee their accuracy.
Be As Specific As Possible
Tailor your supplier inquiries for particular product categories. From scratch, for the products you are about to purchase, you must be specific about materials, size, color, and many more.
You should not take for granted anything related to product details. You should be very specific and require the vendor to confirm product specifications before manufacturing as well as shipment.
Know The Difference Between Manufacturers Vs. Trading Companies
In general, the ones that say "Import/Export Co" may not be manufacturers even if their company profile states manufacturer. In addition to the discrepancies in price and MOQ, trading companies seem to focus on sales, whereas the manufacturers tend to build a relationship.
From the beginning, though, it might be beneficial for you to purchase from the trading companies because of their lower minimum order quantities (MOQ). However, the FOB prices (price per unit) are higher with the trading companies, and there is a risk of inventory run-out due to less control over the stock.
You should learn the type of supplier you are partnering with and the advantages and disadvantages of dealing with a manufacturer vs. a trading company.
In some circumstances, you can inquire about vendors of the proportion of their business: manufacturing vs. wholesale. They can share this type of information with you.
Never Assume Anything
In terms of discussing with your vendors, you should try not to assume anything about product availability.
In some cases, some vendors will attempt to offer the products that were not posted on their website. Meanwhile, you may want to buy some samples from products shown online, but they no longer sell them.
Typically, the website of a manufacturer is not up to date, and some manufacturers may be superior in terms of updating their online offerings.
Therefore, you should not take for granted the availability of any product. You should ask and verify before you place an order and making payments. You should ask them whether they do offer any new products or designs that do not show online and vice versa, any items shown online but no longer available.
Be Prepared When Shipping Goods To Your Home Country
A majority of vendors will establish the shipping for you, and your single job is to provide your shipping address and phone number for confirmation. You should know beforehand that it may be very expensive and that the shipping fee might be higher than that of the actual samples.
Therefore, before paying for the samples, you should confirm shipping fees. Some vendors will combine the two prices, whereas others will set them up separately and astonish you at the last minute.
Bear in mind that shipping samples are costly. Don't get discouraged because samples (including shipping) are just an initial investment! You should set up shipping accounts from the beginning. In general, you should do it with UPS, FedEx, and possibly DHL. UPS and FedEx (done online) before you contact any suppliers.
When it comes to DHL, you should make a phone call and provide them documentation like recent bills, invoices, etc. It may be daunting but essential per DHL to prevent deception and guarantee proper controls over shipping.
Conclusion
To conclude, there many benefits when it comes to using Alibaba to source products. Before you begin to purchase from this platform, you need to know some essential terms like MOQ, OEM, ODM, etc. We also revealed to you some useful tips when you are on Alibaba. Especially with our step-by-step guide, you could know how to buy things from here. We hope that you can start successfully and build up your business effectively.
You may know that Alibaba has a division for every aspect of commerce, and Aliexpress is a division of Alibaba. Launched in 2010, it is a global retail marketplace. But what is the difference between Alibaba and Aliexpress, let's find out here on this post: Alibaba Dropship vs. Aliexpress Dropship.
If you have any questions, comments, or concerns, do not hesitate to leave a comment below or directly contact us. We are always ready to help you out in case you need anything. Furthermore, if you find our article useful, then you can share it with your social network's community. We would appreciate it if you could do that.
---
Sam Nguyen is the CEO and founder of Avada Commerce, an e-commerce solution provider headquartered in Singapore. Sam aims to support more than a million online businesses to grow and develop.
New Posts
Stay in the know
Get special offers on the latest news from AVADA.