14 Best WooCommerce Donation Plugins for your business
Raising funds and donations for charity or a cause is a good addition to any e-commerce business owner's strategies. By setting up a fundraising initiative, nonprofits and businesses can not only raise awareness on the issue but also improve their brand image to the customer. Or businesses, especially small stores and start-ups, can create crowdfunding campaigns to support themselves.
In 2022, many online stores are optimizing their donation process by using many WooCommerce donation plugins, both free and premium. In this article, we will go over 15 of the best WooCommerce donation plugins for your business.
Advantages of using WooCommerce Donation Plugins
Online donations are getting more and more popular in recent years for e-commerce businesses. Customers can directly make donations to a fundraising campaign, or the bill can be rounded up, and customers can donate the change. In order to do so, you need the help of donation plugins that are both efficient and user-friendly.
With simple and easy to use donation plugins, your online shop can benefit in many different ways including, but not limited to:
Manage your donation progress and sources.
Create a detailed analysis of your fundraising progress.
Set donation amounts or let customers determine how much they are willing to donate.
Put time limits and automatically close your fundraising campaigns.
Measure fundraising performance from various campaigns at once.
And many more!
Now let's have a look at some of the most promising fundraising and donation plugins for WooCommerce and see which are the most suitable ones for your business.
14 Best WooCommerce Donation Plugins for your business
Free WooCommerce Donation Plugins
As the name suggests, ELEX WooCommerce Name Your Price allows customers to suggest the prices for your products on WooCommerce. With this plugin, you can have the option to choose to accept donations, bills, and prices set by the customers. By letting the customers name the price for what you sell, you better analyze the market and have a deeper understanding of how much the customers value your products.
Key Features:
Let customers determine the price of your products.
Put a minimum price for certain products to avoid free purchases.
Sell products as a trial before launching into the market.
Conveniently receive donations and bills all in one place.
Customize product descriptions and remove the original price.
Price: The plugin is completely free for download.
From payment methods such as Visa and MasterCard to Apple Pay, Alipay and even Bitcoin, you name it, Stripe has got it all. For that reason, many online businesses choose this plugin as it is convenient for not only commercial use but also for fundraising purposes. Stripe does charge a percentage fee after your business starts earning money, but in return, the plugin requires no setup fees or monthly fees.
Key Features:
Accept a wide range of payment methods.
Charge zero setup fees, monthly fees and have no hidden costs.
Customers can pay from websites or directly on mobile devices.
Customers can make donations using payment details from Apple ID.
Returning customers can pay using the same card.
Price: WooCommerce Stripe Payment Gateway is free to install and use.
GiveWP is another WooCommerce perfect for raising and collecting donations for e-commerce business owners. Using the plugin, you can accept donations for charity and view donor data through customized forms. You can also analyze and set goals for your WooCommerce campaign with fundraising reports within GiveWP. Or you can also add other third-party services and plugins to maximize your online donations and fundraisings.
Key Features:
Customize donation forms using provided templates.
Set goals, patron's donation amount, terms, and conditions with ease.
Create a detailed analysis of your fundraising progress.
Allow patrons to access donation history and manage existing donations.
Measure fundraising performance from various campaigns at once.
Price: GiveWP is a free WooCommerce donation plugin and it comes with paid add-ons to take your fundraising and donation campaigns to the next level.
This is another great donation plugin for your WooCommerce business. Potent Donations for WooCommerce is both simple to use and lightweight. The customers can create a product type with the plugin and choose different price ranges for their donation to your online store. The plugin is perfect not only for businesses but also for non-profit organizations.
Key Features:
Set up a product type for donations.
Customize an incremental value at the click of a button.
Add donations together with or separate from the order.
Conveniently displayed as a function within the WooCommerce menu.
Price: This WooCommerce donation plugin is free to install.
The Charitable – Donation Plugin for WooCommerce is one of the most user-friendly plugins with easy installation and configuration. The plugin also is great for start-ups and young businesses as it does not charge any commission and percentage fee. This WooCommerce plugin also gives customers the option of automatically repeating their donations.
Key Features:
Set up multiple fundraising campaigns with zero transaction fees.
Establish and monitor goals for your campaigns.
Set time limits and automatically close your fundraising campaigns.
Set up and manage donations within the dashboard.
Customize fundraising campaigns with developer's code snippet library.
Price: The plugin is free for use with a risk-free 30 days guarantee. It also comes with a pro version which starts from $103.20 and reaches up to $699 a year.
Businesses opt for Seamless Donations because this plugin is both reliable and easy to use. The plugin has a simple setup, along with PayPal and Stripe integration. You can also set up funds in remembrance of people or for disaster relief donations with the tribute function. The plugin is loved by many WooCommerce business owners because it charges no commission and percentage fee.
Key Features:
Create tribute donations to honor deceased people.
Accept donations in a variety of currencies.
Customers can send various recurring donations.
Receive notifications automatically with customers' donations.
Does not charge extra fees for using and managing the platform.
Price: The plugin is free of charge, but businesses can choose to include more add-ons for more features and exclusive donation forms with $19.95 per site.
PayPal Donations is a nice plugin for any WooCommerce business. After an easy installation, users can immediately optimize PayPal Donations using shortcode and sidebar widget on the e-commerce website. Additionally, the plugin can localize the donation process by setting the donation button to a suitable language and it also accepts multiple currencies.
Key Features:
Customize the donation button or add your own button.
Available in many languages and accept different currencies.
Set up a convenient widget within the website.
Add more donation buttons for specific purposes.
Create valid XHTML Transitional and Strict code.
Price: This plugin is free to download and install.
Recommend: How to get Paypal button code on WordPress
Raising funds for charity has never been easier with the help of Donorbox. This WooCommerce donation plugin is a must-have for any business looking for secure and simple donation management. In addition, Donorbox also offers integrations with Mailchimp and Employer Gift Matching to include more features.
Key Features:
Accept multiple currencies through various payment methods.
Automatically send personalized emails to donors.
Conveniently manage donations within the dashboard.
Customers can make repeat donations with easy setup.
Add physical donations (eg. cash and checks) to records for easy management.
Price: Donorbox is free for download and charges 1.5% of the total donations each month. Businesses can also opt for additional integrations with MailChimp for $8/month and Employer Gift Matching for $40/month.
Premium Woocommerce Donation Plugins
Donation For WooCommerce is an all-in-one WooCommerce donation plugin that is perfect for not only conventional e-commerce stores, but also NGOs and businesses that frequently raise funds. Users can effectively monitor their fundraising campaigns with features such as progress goals, round-up donations, and recurring donation payments.
Key Features:
Configure and visualize donation campaign statistics.
Specify minimum and maximum limits for each donation.
Add tributes to fundraising and donation campaigns.
Customize donation forms and widgets to your preference.
Customers can choose to round up the bill and donate the extra.
Price: The Donation For WooCommerce plugin is available at $99 per year and includes a 30-day refund guarantee.
WP Crowdfunding is another great option that is based on WooCommerce. With this plugin, businesses can easily set up a fundraising or backer site. The plugin accepts local payments via a native wallet system and users can also split the donations. Withdrawal requests can also be made when the fundraising goal has been reached.
Key Features:
Keep track of fundraising progress and donation amounts.
Manage target goals and income with automated calculation.
Accept a wide variety of payment methods.
Set up payment gateway and commission amount.
Distribute donation seamlessly with the smooth integration of Stripe.
Price: Subscription for the plugin can be paid annually, which starts at $149 for 1 site, or make a one-time payment with the lifetime plan, which starts at $399 for 1 site.
Crowdfunding For WooCommerce is one of the most highly recommended WooCommerce donation plugins for NGOs, nonprofits, and businesses. Users can display the donation option on the store's website or link it to certain products. The plugin also comes with many options to customize various fundraising amounts.
Key Features:
Easily add the minimum and maximum donation amounts.
Set up funds related to crowdfunding products.
Set target amounts for crowdfunding and donation campaigns.
Manage and configure donation or crowdfunding progress.
Show real-time donation progress and funds tied to products.
Price: The Crowdfunding For WooCommerce plugin costs $49 each year and has a 30 days refund.
With the help of WooCommerce Donation Plugin, businesses can create donation products at ease. What is more, users can also choose to specify the donation amount, or let customers fill in the amount themselves.
Key Features:
Add a specified donation amount for customers.
Report donation progress with great detail.
Show donation option on the WooCommerce cart page
Customers can also set the amount of donation.
Set a minimum and maximum donation amount.
Price: The plugin costs $19 for a 6-month subscription and $25.25 for a full 12-month support.
This is another great premium donation plugin for WooCommerce business owners. With Name Your Price, users can specify pricing for their WooCommerce products with ease. Customers can also determine the donation amount themselves. The plugin also helps you gather information and estimate how much your customers are willing to pay for the products.
Key Features:
Let customers set the price for your WooCommerce products.
Set a minimum price for certain products to avoid free purchases.
Sell products as a trial before launching into the market.
Gather information on how much customers are willing to donate.
Monitor and manage your recurring donations.
Price: The Name Your Price donation plugin charges $49 per year for a full one year support.
This is another great plugin that businesses can deploy on their WooCommerce store to allow customers to determine the product price or the donation amount they are willing to pay. Businesses can also limit product quantity to create a sense of product scarcity.
Key Features:
Allow customers to decide the product price or donation amount.
Restrict product supply to implement product scarcity strategy.
Remove the original price from your WooCommerce store.
Redirect your customers to a desired product or website.
Set a minimum and maximum donation amount.
Price Custom User Defined Pricing for WooCommerce costs $49 a year with full extension updates and support.
Further Reading
The Bottom Line
A donation plugin really deserves a place in your business strategy, especially with e-commerce stores. We hope these 15 Best WooCommerce Donation Plugins for your business can be of help to you and your online store. When choosing the donation plugin for your business, keep in mind that all donation plugins have some similar basic functions, but each of them also has additional prominent features that you need to take into consideration.
New Posts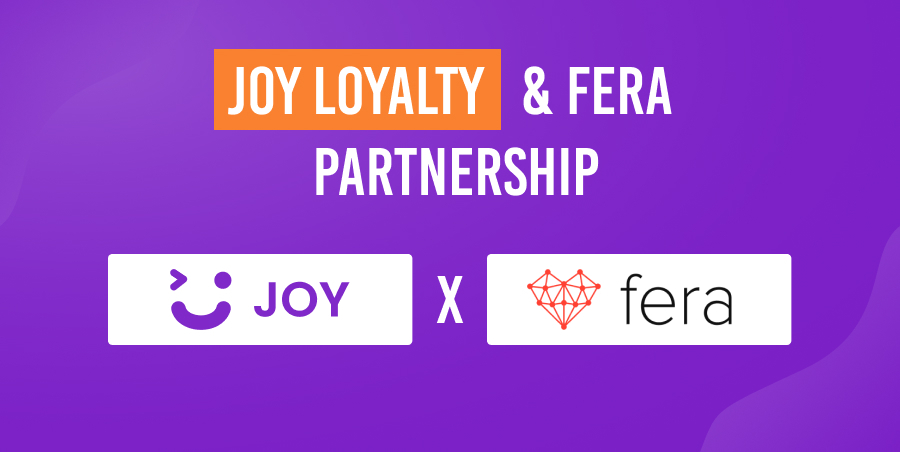 Subscribe
Stay in the know
Get special offers on the latest news from AVADA.
40k
subscribers has been joined!
Earn $10 in reward now!