Shopify Widget Apps 2020
4+ Best Shopify Widget Apps from hundreds of the Widget reviews in the market (Shopify Apps Store, Shopify Apps) as derived from Avada Commerce Ranking which is using Avada Commerce scores, rating reviews, search results, social metrics. The bellow reviews were picked manually by Avada Commerce experts, if your app about Widget does not include in the list, feel free to contact us. The best Widget app collection is ranked and result in July 2020, the price from $0. You find free, paid Widget apps or alternatives to Widget also. The Top 50+ Shopify Free Apps for Every Store.
4 Best Widget Apps for Shopify
Here is a list of 4 best Shopify Widget apps:
Product Description Tab Widget by Solvercircle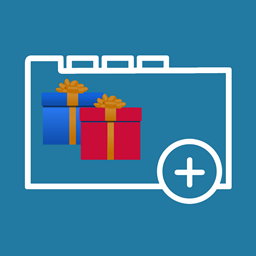 Product Description Tab Widget by SolverCircle is a Shopify app, which offers a 30-day free trial, designed to help you organize your product descriptions in tabs. It automatically converts product descriptions into tabs, as well as allows you to add extra tabs for specific products. These tabs can be shown anywhere on your products page, along side with your product descriptions.
Highlight features
Organize product descriptions in tabs
Auto convert product descriptions into tabs
Add extra tabs for specific products
Show tabs anywhere on products page
Show tabs and content along with product descriptions
Price: $3.99/month. 30-day free trial.
Rating: 11 - 4.6 / 5
Yelp Widget ‑ Reviews & Rating by Simtech development ltd.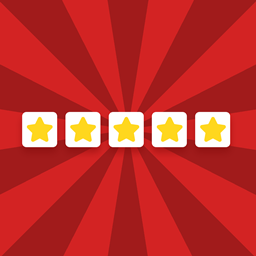 Yelp Widget ‑ Reviews & Rating produced by Simtech Development Ltd. is a breakthrough in collecting reviews for your store. With this application, you can gain trust in visitors by displaying to them real reviews from your existing customers with their pictures and even personal information. Instead of having to ask for new reviews, the application will automatically gather all of the available reviews to put into your website. For a smarter look, you can design everything from your Yelp Widget to match your available themes so as to achieve the professional visual of your website. If you have several Yelp accounts, you also do not have to worry as Yelp Widget ‑ Reviews & Rating allows you to link your profiles to just one account for a better profiles management. In the situation of having to be operated in different devices, Yelp Widget ‑ Reviews & Rating provides so many layouts that it will still look decent no matter what device you decide to run it on. If you would love to enjoy all of these outstanding features and to use this application for free, install Yelp Widget ‑ Reviews & Rating right away.
Highlight features
Gain trust in customers by real reviews
Design everything for a smarter look
Link your accounts in one place for more effective management
Provide different layouts that match every device
Collect existing reviews for you to use
Price: Start from $0/month
Rating: 4 - 4.5 / 5
Widgetic (Social Media Grid) by Widgetic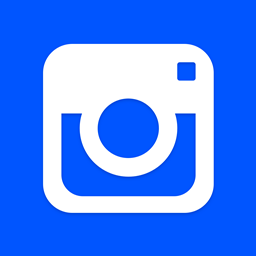 Widgetic (Social Media Grid), which is released by the Widgetic team, is an important tool for all Shopify e-commerce administrators to make a grid of real-time social media posts. With Widgetic (Social Media Grid), you are enabled to connect with your audience though social media channels. This extension will make it easy for you to share your stories right on your website. Let's motivate your customers to buy more now or if they don't, then you can build a strong connection with them through a humble human voice to tell stories. Go for it!
Highlight features
Encourage customers to share your products
Build a stronger connection with customers
Display social media posts in a grid
Configure the style with little effort
Work perfectly in all modern devices
Price: Start from $0/month
Rating: 3 - 3.3 / 5
Floating Widgets by Webyze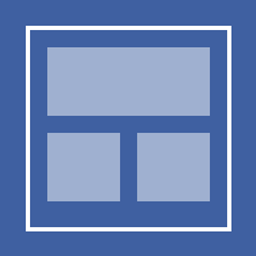 Floating Widgets by Webyze is a Shopify app designed to help you display your messages or banners on your online store easily. The number of widgets you could add is unlimited, ranging from videos, popups, banners, surveys and more. These widgets could be customized however you want, including widget settings, size and position. You could also set restriction so that certain widgets are only displayed on particular pages.
Highlight features
Display messages or banners easily
Feel free to customize your widgets however you want
Add limitless floating widgets, videos, popups, banners, surveys and more
Restrict widgets to particular pages
Both closable & non-closable widgets
Price: $9.80/month. 5-day free trial.
Rating: 3 - 5.0 / 5
How Avada.io ranks Shopify Widget apps list
These above 4 Widget apps for Shopify are ranked based on the following criterias:
The ratings on Shopify App store
The app's rank on search engines
The prices and features
The app provider's reputation
Social media metrics such as Facebook, Twitter and Google +
Reviews and assessment by Avada.io
Top 4 Shopify Widget Apps
Special thanks to all vendors which contributed the best 4 Shopify Widget apps. We honestly recommend you to give every app above a try if possible. We create Shopify apps review series with the aim of helping Shopify online stores find the best Widget for their website. All of the information on the review (including features, description, prices, and links) is collected from the vendor's website or their own published page/ selling channels.
The list of the 4 best Shopify Widget apps is kept up-to-date on a regular basis by our team. Please feel free to reach us out if you have any questions related to this app review.
Don't see your app on the list? Wanna contribute more content to this review? Contact us
People also searched for
shopify widget apps

widget apps for shopify
top widget for shopify

top shopify widget apps