Best Shopify Weather Apps
Top 3 Best Shopify Weather Apps in 2023
3+ Best Shopify Weather Apps from hundreds of the Weather reviews in the market (Shopify Apps Store, Shopify Apps) as derived from AVADA Commerce Ranking which is using AVADA Commerce scores, rating reviews, search results, social metrics. The bellow reviews were picked manually by AVADA Commerce experts, if your app about Weather does not include in the list, feel free to contact us. The best Weather app collection is ranked and result in June 2023, the price from $0. You find free, paid Weather apps or alternatives to Weather also. The Top 50+ Shopify Free Apps for Every Store.
Quick Comparisons of the Best Shopify Weather Apps
| # | App Name | Vendor | Pricing | Rating | Image | Action |
| --- | --- | --- | --- | --- | --- | --- |
| 1 | Elfsight Weather Widget | Elfsight | $5.99/month. 7-day free trial | 4.5/5 ⭐️ | | Get app! |
| 2 | Weather | POWr.io | Free | 5.0/5 ⭐️ | | Get app! |
| 3 | Sales vs. Weather Report | datainq | $9.99 one-time charge. Additional charges may apply. | 0.0/5 ⭐️ | | Get app! |
Top 3 Best Weather Apps for Shopify stores:
Here is a list of 3 best Shopify Weather apps:
Elfsight Weather Widget by Elfsight
Elfsight Weather is an uncomplicated and adjustable website plugin, which demonstrates up-to-date weather for a selected area.
With Elfsight Weather, Shopify users will be able to check the updated hourly or daily info on temperature, pressure, humidity, and weather elements With the help of Elfsight Weather, it's easy to keep users updated about the weather in any place of the world by entering the name of the location, the ZIP-code, or the coordinates. This appliance offers 5 selections of template from an unobtrusive temperature widget to an informative forecast for the future week. Moreover, with Elf Weather Widget, it's very easy to add colors and make the widget match the website's general style and color.
Certainly, the weather app on Shopify developed by Elfsight will meet your demand and help you to find an ideal solution to your schedule.
Highlight features
Demonstrates updated information of weather for particular area
Feature an option to display the hourly or daily forecast
Add location by name, coordinates or ZIP
Choose out of five configuration alternatives
Provide various choices of background colors
Price: $5.99/month. 7-day free trial
Rating:4.5 / 5
Weather by Powr.io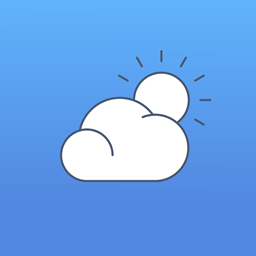 Weather by POWr, which is published by POWr.io, is an effective tool for all eCommerce stores to keep your customers informed with live weather forecasts for any location. With Weather by POWr, you can set the weather forecasts current, hourly, or daily. Additionally, various paraments such as humidity, wind speed and direction, cloud cover, and daily highs/lows can be added to give a more detailed forecast for your customers. You are also able to set the forecast interval for up to seven days. Moreover, the design of Weather by POWr is highly customizable. You can make changes colors, fonts, size, borders, and more. Weather by POWr displays perfectly on all available devices and support multi-language to give customers the best experience while using our app. Do not hesitate to get Weather by POWr to your store!
Highlight features
Display weather forecasts for all locations
Give detailed weather forecasts with various paraments
Set the forecasts current, hourly, or daily
Provide an up-to-seven-day forecast interval
Provide support for multi-language
Price: Free
Rating:5.0 / 5
Sales vs. Weather Report by Datainq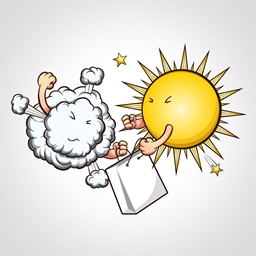 Sales vs. Weather Report, which is released by the Dataing team, is an important tool for all Shopify e-commerce administrators to create a sales vs weather report for your last 12 months. With Sales vs. Weather Report, you are enabled to be aware of what type of weather can motivate customers to place orders. In details, this application will analyze your sales during the last 12 months and the weather during its time and place. You will be provided with more than 25 kinds of reports that we will check the sales number, the total value of orders, the average number of products. No more waiting, just check the app now to explore many more advantages!
Highlight features
Grounded in temperature and weather to analyze your sales
Estimate the weather that your customers tend to buy and the weather they do not
There are more than 25 types of report
Your data is kept safe 100%
The data can be all deleted by getting the app removed
Price: $9.99 one-time charge. Additional charges may apply.
Rating:0.0 / 5
How AVADA.io ranks Shopify Weather apps list
These above 3 Weather apps for Shopify are ranked based on the following criterias:
The ratings on Shopify App store
The app's rank on search engines
The prices and features
The app provider's reputation
Social media metrics such as Facebook, Twitter and Google +
Reviews and assessment by AVADA.io
Top 3 Shopify Weather Apps
Special thanks to all vendors which contributed the best 3 Shopify Weather apps. We honestly recommend you to give every app above a try if possible. We create Shopify apps review series with the aim of helping Shopify online stores find the best Weather for their website. All of the information on the review (including features, description, prices, and links) is collected from the vendor's website or their own published page/ selling channels.
The list of the 3 best Shopify Weather apps is kept up-to-date on a regular basis by our team. Please feel free to reach us out if you have any questions related to this app review.
Don't see your app on the list? Wanna contribute more content to this review? Contact us
People also searched for
shopify weather apps

weather apps for shopify
top weather for shopify

top shopify weather apps