Best Shopify Testimonials Apps
Top 10 Best Shopify Testimonials Apps in 2023
10+ Best Shopify Testimonials Apps from hundreds of the Testimonials reviews in the market (Shopify Apps Store, Shopify Apps) as derived from AVADA Commerce Ranking which is using AVADA Commerce scores, rating reviews, search results, social metrics. The bellow reviews were picked manually by AVADA Commerce experts, if your app about Testimonials does not include in the list, feel free to contact us. The best Testimonials app collection is ranked and result in June 2023, the price from $0. You find free, paid Testimonials apps or alternatives to Testimonials also. The Top 50+ Shopify Free Apps for Every Store.
Quick Comparisons of the Best Shopify Testimonials Apps
| # | App Name | Vendor | Pricing | Rating | Image | Action |
| --- | --- | --- | --- | --- | --- | --- |
| 1 | Product Review ‑ Photo Reviews | AVADA Commerce | Free | 5/5 ⭐️ | | Get app! |
| 2 | Kudobuzz Testimonials & Review | Kudobuzz | Free plan available. Additional charges may apply. | 4.8/5 ⭐️ | | Get app! |
| 3 | Testimonials ‑ Reviews ‑Photos | Expert Village Media Technologies | From $6/month. 7-day free trial. | 4.8/5 ⭐️ | | Get app! |
| 4 | Social Testimonial Slider | LJ Apps | 0 | 4.8/5 ⭐️ | | Get app! |
| 5 | Testimonial Slider | Elfsight | $4.99/month | 4.9/5 ⭐️ | | Get app! |
| 6 | Testimonials Master | cloud1galaxy | 0 | 5.0/5 ⭐️ | | Get app! |
| 7 | CustomerSure | CustomerSure | From $199/month. 14-day free trial. | 5.0/5 ⭐️ | | Get app! |
| 8 | Product Options + Testimonials | AAAeCommerce Inc | 0 | 4.0/5 ⭐️ | | Get app! |
| 9 | Simple Testimonials | eTechFocus LLC | $6.99/month. 7-day free trial. | 3.0/5 ⭐️ | | Get app! |
| 10 | Elfsight Testimonials Slider | Elfsight | $4.99/month. 7-day free trial. | 0.0/5 ⭐️ | | Get app! |
Top 10 Best Testimonials Apps for Shopify stores:
Here is a list of 10 best Shopify Testimonials apps:
Product Review ‑ Photo Reviews by Avada commerce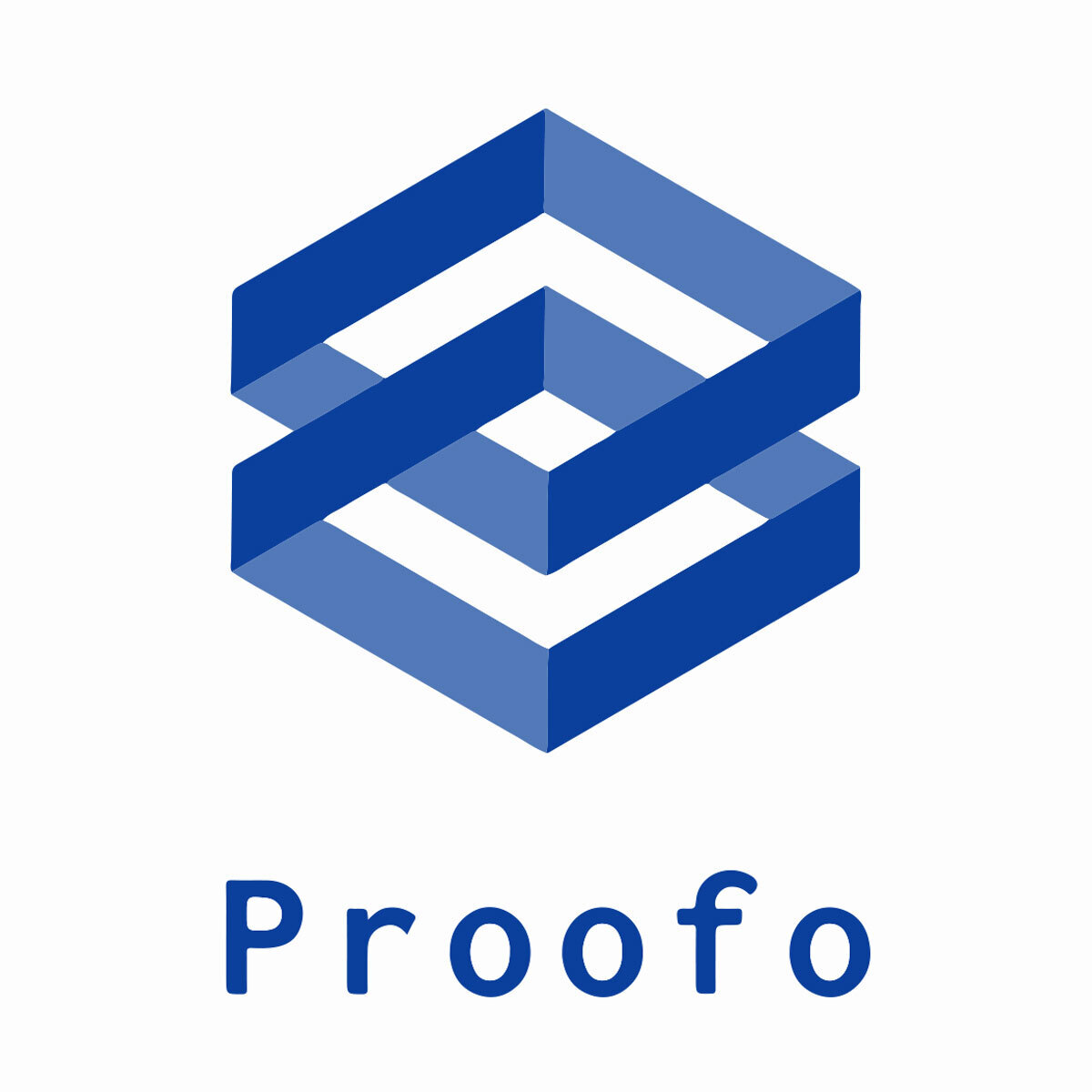 Photo Review by AVADA Commerce is a great app that supports online stores to increase trust and boost conversions by displaying the customers' photo reviews of the products.
Text reviews are necessary, but adding a real photo of your products to the review will strengthen the authenticity and incredibility. AVADA Photo Reviews will enable and stimulate your customers to leave reviews with one or multiple self-taken photos of your products so that there will be a collection of trustful and vivid reviews for the next buyers to refer to. The photos customers upload to your review section will not be affected in quality or sizes so that you don't have to worry about the different customers' photo reviews that will destroy your site performance and look. You can confidently place a review section on any page on your website.
What's more, the app supports a friendly review reminder. Customers might forget or just don't want to write a review after purchasing, so this review reminder will be an effective solution to help you collect the reviews without annoying and pushing them. There are two ways of using a review reminder, one is on-site review forms, and the other is through follow-up emails. With follow-up emails, you can use eye-catching pre-made templates to attract customers and persuade them to leave reviews or request additional photo reviews.
An advanced report will assist you in tracking customer reviews and reminder emails. It provides you with reviews listed based on customers, products, and ratings, while the reminder email report will let you know the total emails sent, email opened, and reviews written.
AVADA Photo Reviews makes your customer review section more reliable with photo reviews, which is one of the most effective way to tell customers about your products and encourage them to make payment.
Highlight features
Upload various photo reviews
Flexibly display review section anywhere
Use review remider via on-site forms or follow-up emails
Keep track of customer reviews via advanced report
Reward customers who leave photo reviews
Price: Free
Rating:5 / 5
Kudobuzz Testimonials & Review by Kudobuzz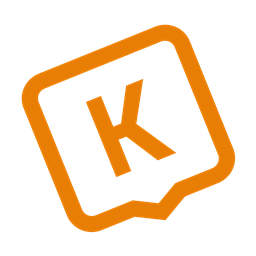 Kudobuzz Testimonials & Review, which is created and published by Kudobuzz team, is a great tool for all e-commerce store administrators in order to collect and display customer reviews on your website with four different, clean, customizable widgets. With Kudobuzz Testimonials & Review, emails are sent to customers for their reviews to avoid missing out on any potential review. Also, users will Have access to four fully customizable widgets to display your reviews, each widget adds a special touch to the page where it is displayed. On top of that, after enabling Google Rich Snippets on this app, reviews and star rating are shown on Google search engine results, which take a great part in increasing sales, customer engagement, boosting your brand reputation and SEO. Along with great customer service from Kudobuzz, Kudobuzz Testimonials & Review is a must-have application for all store owners to save your time, earn customer trust, and boost your sales. Explore more benefits it offered by installing Kudobuzz Testimonials & Review with just a few clicks!
Highlight features
Send emails to remind your customers to give reviews
Display existing reviews and testimonials from your social media sites
Show off review count and rating in Google search engine results
Automatically share your 5-star reviews on Facebook page
Offer high-quality services through every step
Price: Free plan available. Additional charges may apply.
Rating:4.8 / 5
Testimonials ‑ Reviews ‑Photos by Expert village media technologies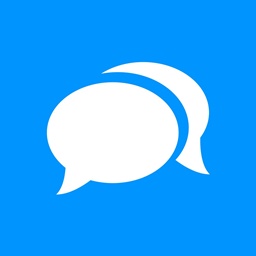 Testimonials + Product Reviews, which is provided by the Expert Village Media Technologies team, is an important tool for all Shopify e-commerce administrators to increase traffic and enrich descriptions on your products for customers by displaying reviews, testimonials & photo reviews via. emails. With Testimonials + Product Reviews, you are allowed to present product reviews on your product pages or any other non-product pages. Also, this application enables your customers to submit feedback about your products from the frontend and you can assign it from the side of the administrator. Additionally, your review dashboard will be always kept simple so that you can easily manage it. Using this review app, the store manager can send a review request to the customers very quickly. Moreover, your customers are able to directly send and submitted the feedback without having your site opened. There are also many more interesting features such as Import Reviews, Loading Time, integrated with this application. All things considered, Testimonials + Product Reviews is a perfect solution to develop your store site efficiently, get the app today!
Highlight features
Request buyers to send their reviews
Allow customers to directedly submit the review in the email
Upload your reviews to Shopify stores and other channels
Reduce the time required to load the reviews widget
Provide 5 customizable templates
Price: From $6/month. 7-day free trial.
Rating:4.8 / 5
Social Testimonial Slider by Lj apps
Social Testimonial Slider is a tool that helps customers show their reviews through Facebook, Google, and Yelp. Customers will freely display comments and sharing experiences about any services for other users on social media.
It not only starts constructing user confidence with social experience but also enhances your search tool ranking. This app allows Allow users to show their public reviews on social apps such as Facebook, Google, and Yelp. Moreover, you can easily create a professional testimonials sliders from these app reviews. Besides, it is a great way to create a belief of customers with Social Proof and nice templates. You can also increase SEO in promoting content with different testimonials showed daily. One more amazing feature that you can import reviews from Facebook pages. It allows customers to save review as proof for their purpose.
To improve your site, you have to work hard to gain good reviews. But if you install Social Testimonial Slider, your website will welcome more customers.
Highlight features
Allow users to show their public reviews
Increase SEO in promoting content
Post reviews on Google Search Result
Can import reviews from Facebook pages
Can download reviews instanlly
Price: 0
Rating:4.8 / 5
Testimonial Slider by Elfsight
Testimonial Slider will help customers display their experiences about your product. With many functions that this app provides, your store may gain good attention from visitors.
When using this app, you are provided a width layout to give it an apparent look. You can also prove that the author is real by showing the author's name and photo with high belief according to an icon with a link to the social account. It will find the right line for you and express them in an optimum way. You can choose your layout such as a slider to show your testimonials as a part of some page, grid. However, if there's a total page choose to testimonials on your site, your testimonials will look connected and allure.
So if you want to own an amazing app with lots of features, you need to download it with a small fee of nearly $5 per month.
Highlight features
Provide width layout to give it an apparent look
Show author's name and photo with high belief
Post caption for company name, position
Attach link to the website of the author
Responsive and suitable for both computer and mobile
Price: $4.99/month
Rating:4.9 / 5
Testimonials Master by Cloud1galaxy
Your patron's testimonials are the most vital asset you have to construct believe in your merchandise. By means of the use of our Testimonial grasp app, you'll display your purchaser's testimonials for the duration of a totally fashionable and professional manner.
Pick out from distinct layouts, shade issues in addition to upload images to make certain your testimonials suit your shop inside the pleasant possible way. Pick out from numerous settings to customize the data shown by means of each testimonial. The easy and streamlined interface will help you to set up the app in much less than 5 minutes with no coding wished from this app. The photo upload function lets your clients upload pictures at the side of the testimonials. You could manipulate options to show or hide patron name, date posted, snapshots from the backend.
It just takes you a quick set up can get you installed in much less than a half minute. Customize your testimonials fast in less than 2-3 minutes, then you may get a brand new store.
Highlight features
Color options available for all text
Load more options with the limit set
Control options to show/hide information
Export testimonial in pdf/excel format
Can upload photos along with the testimonials.
Price: 0
Rating:5.0 / 5
CustomerSure by Customersure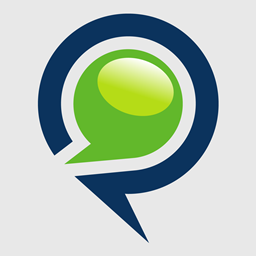 CustomerSure organized by CustomerSure will send fast feedback from any customer after they receive their orders so that you can guarantee satisfaction at any time. More importantly, the app offers you tools to solve the feedback you get. Whenever your customers send feedback, it will be sent to your inbox directly, then you can give your comments back to make sure that your customers are contented with. Since the app is integrated with your Shopify store, hence, you can receive customers' feedback in some minutes. Also, with powerful analytics and reports, you can cover both your strength as well as weaknesses that aid in improving your business. In addition, the app helps you act on the responses right away to help you boost up your loyalty and save your time in building survey-templates which are designed by experts. Take note that if you have any trouble with installation, don't hesitate to contact the app team via emails.
Highlight features
Gather customers' feedback
Solve problems for each customer quickly
Send customers short survey based on their time
Allow users to take an action on responses to boost customers' loyalty
Configure brands to fit your store
Price: From $199/month. 14-day free trial.
Rating:5.0 / 5
Product Options + Testimonials by Aaaecommerce inc
Product Options + Testimonials owns many functions that can help your store may gain good attention from visitors. It is a must-have app for any Shopify store owner because customers will find it easy and cheap with only free charge for an effective tool.
This app provides an unlimited number of additional product fields. Besides, users can fill in the fields of product. They can show the fields on the front end and receive the order. One interesting feature that users can add the attribute from different types. They can be including text field, text area, date, multiple select, etc for highlight your store. Moreover, you can create a testimonial slider and grid follow professional way. So let's make it bright and attractive.
When you decide to download this app, your visitors will increase day by day. This app is necessary for your site. You will realize it when you finish, install, and apply this perfect app.
Highlight features
Provide unlimited number of additional product fields
Users can fill in the fields of product
Display different fields on different products
Can create multiple forms and specify
Can create testimonial slider and grid professional
Price: 0
Rating:4.0 / 5
Simple Testimonials by Etechfocus llc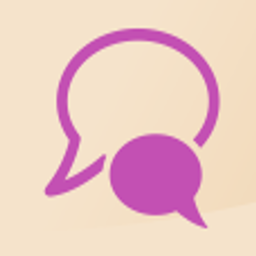 It is a common practice for business owners and marketers to use customer testimonials to boost their business. Simple Testimonials is created and introduced by eTechFocus LLC to help online store owners achieve that goal. With this amazing app, you can easily collect and manage testimonials from your customers in a user-friendly interface. Simple Testimonials allows your customers to share their testimonials with multiple images and lets you to take total control on approving and displaying them on your store site. This not only makes your customers feel more honored and appreciated, increasing customer loyalty but also helps establish trust and increase the credibility of your products as well as your brand. So, why don't install this app right now and experience its useful features with our 7-day free trial!
Highlight features
Get total control on accepting and showing testimonials
Attach multiple pictures to testimonials
Support for gathering testimonials are provided
Highly customizable testimonial page
Mobile-friendly testimonial styles are provided
Price: $6.99/month. 7-day free trial.
Rating:3.0 / 5
Elfsight Testimonials Slider by Elfsight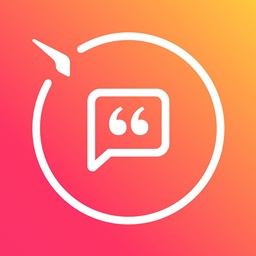 Testimonials Slider, which is designed by Elfsight, is an app that helps affirm brand credibility and trust. With Testimonials Slider, you can make testimonials more trustworthy by easily adding detailed information about the author including name, photo or even Facebook or Twitter profile URL for higher trust. You can also use the handy editor to update your testimonials content easily or choose among 6 ready-to-use templates to serve your purposes of displaying without any coding skills needed. With reliable and eye-catching testimonials displayed on your website, visitors will be assured that your products meet the customer's needs and they will have the positive experience with your store. This not only helps turn visitors into potential customers but also increase the creditability of your products as well. Let get this powerful app installed and see how it helps boost conversion rate and increase sales for your store!
Highlight features
Intuitive user interface
Show author's name and photo for higher trust
6 adaptive templates are provided
Use Slider or Grid layouts based on displaying purposes
Create eye-catching title with editable widget
Price: $4.99/month. 7-day free trial.
Rating:0.0 / 5
How AVADA.io ranks Shopify Testimonials apps list
These above 10 Testimonials apps for Shopify are ranked based on the following criterias:
The ratings on Shopify App store
The app's rank on search engines
The prices and features
The app provider's reputation
Social media metrics such as Facebook, Twitter and Google +
Reviews and assessment by AVADA.io
Top 10 Shopify Testimonials Apps
Special thanks to all vendors which contributed the best 10 Shopify Testimonials apps. We honestly recommend you to give every app above a try if possible. We create Shopify apps review series with the aim of helping Shopify online stores find the best Testimonials for their website. All of the information on the review (including features, description, prices, and links) is collected from the vendor's website or their own published page/ selling channels.
The list of the 10 best Shopify Testimonials apps is kept up-to-date on a regular basis by our team. Please feel free to reach us out if you have any questions related to this app review.
Don't see your app on the list? Wanna contribute more content to this review? Contact us
People also searched for
shopify testimonials apps
shopify testimonials
testimonials shopify
shopify testimonial slider
testimonial slider shopify

shopify testimonials app
simple testimonials shopify
shopify testimonial slider free
testimonial app shopify
shopify testimonials slider
shopify testimonial app

add testimonials to shopify
how to add testimonials to shopify
free testimonial widget
shopify customer testimonials
magento testimonial slider