Best Shopify Save Cart Apps
Top 10 Best Shopify Save Cart Apps in 2023
10+ Best Shopify Save Cart Apps from hundreds of the Save Cart reviews in the market (Shopify Apps Store, Shopify Apps) as derived from AVADA Commerce Ranking which is using AVADA Commerce scores, rating reviews, search results, social metrics. The bellow reviews were picked manually by AVADA Commerce experts, if your app about Save Cart does not include in the list, feel free to contact us. The best Save Cart app collection is ranked and result in June 2023, the price from $0. You find free, paid Save Cart apps or alternatives to Save Cart also. The Top 50+ Shopify Free Apps for Every Store.
Quick Comparisons of the Best Shopify Save Cart Apps
| # | App Name | Vendor | Pricing | Rating | Image | Action |
| --- | --- | --- | --- | --- | --- | --- |
| 1 | Consistent Cart | Cart Kit | Free plan available. 28-day free trial. Additional charges may apply. | 4.8/5 ⭐️ | | Get app! |
| 2 | Abandoned Cart Recovery Email | Care Cart | Free | 4.7/5 ⭐️ | | Get app! |
| 3 | Free Persistent Cart App | Collect | Free | 4.5/5 ⭐️ | | Get app! |
| 4 | Persistent Cart | Customer First focus | $3.99/month. 30-day free trial. | 4.9/5 ⭐️ | | Get app! |
| 5 | Smart Cart Recovery | Gravitate | From $8/month. 14-day free trial. | 4.7/5 ⭐️ | | Get app! |
| 6 | Shareable Cart | Customer First focus | $5.99/month. 30-day free trial. | 4.5/5 ⭐️ | | Get app! |
| 7 | Cart Saver | Activated Apps | From $15/month. 14-day free trial. | 4.4/5 ⭐️ | | Get app! |
| 8 | Facebook Messenger & Email | Prospect Response LLC | From $9/month. 14-day free trial. Additional charges may apply. | 5.0/5 ⭐️ | | Get app! |
| 9 | Wishlist + Save for Later | Eastside Co | $5/month. 14-day free trial. | 3.7/5 ⭐️ | | Get app! |
| 10 | UbarTab | Indinuity | From $4.95/month. 3-day free trial. Additional charges may apply. | 0.0/5 ⭐️ | | Get app! |
Top 10 Best Save Cart Apps for Shopify stores:
Here is a list of 10 best Shopify Save Cart apps:
Consistent Cart by Cart kit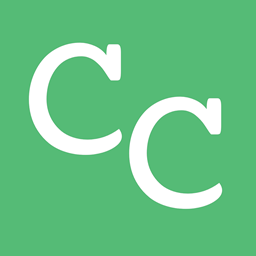 Consistent Cart by Cart Kit is a complete abandoned cart recovery solution that uses multiple communication channels to save abandoned carts. It helps generate more revenue for your store by using Facebook messenger, email, and push notifications to remind your customers about their carts. Without pouring a fortune on Facebook Ads or Instagram Influencers, you can recover millions of dollars monthly for your customers, increase conversions on average 18% and also boost your sales up to 300%. Besides, this app can create nice abandoned cart recovery emails, new account creation emails, and happy birthday emails within a few minutes, which would also make your sales increase. In addition, Consistent Cart can also create a popup which would ask customers for their email address when they add an item to their cart. It allows you to collect customers emails to retarget them at a later time. Install now and start your 7-day free trial to engage more customers back into buying.
Highlight features
Multi-Channel Marketing & Abandoned Cart Recovery
Raise sales up to 300%
Bring into more orders each month
Enlarge the quantity of conversions and reduce unexpected marketing cost
Contain up to 10 individual apps
Double-verify orders to save customers from being annoyed of notification emails
Price: Free plan available. 28-day free trial. Additional charges may apply.
Rating:4.8 / 5
Abandoned Cart Recovery Email by Care cart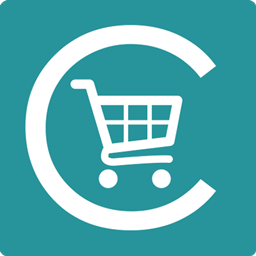 Care Cart Abandoned Recovery is a simple, robust and reliable app which can help converts your Store's lost revenue by tracking all the carts which have been abandoned and retargeting them. This app allows you to track all the abandoned cart on your Shopify store to convert the potential ones. In this app, you can view all the abandoned cart users and the products that were in their cart in a list. You can then bring those customers back to the check out page by sending automatic emails with actions links. Also, it can also help you to collect emails from your customers by asking them to provide their email before adding any product to their cart. Besides, this app will setup abandoned cart recovery emails on your own schedule. With Care Cart Abandoned Recovery, you can customize your email drip schedule as you like.
Highlight features
Convert lost revenue
Send automatic emails with actions links
Abandoned Cart Recovery Email, Push Notifications & popups
Track and recover abandoned carts
Free to use
Price: Free
Rating:4.7 / 5
Free Persistent Cart App by Collect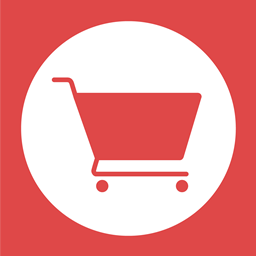 Free Persistent Cart App by Collect is an app which can help you increase your sales and revenue by reducing the number of carts that were abandoned. This app has several useful features which be highly beneficial for you. Firstly, this app can encourage customers to complete their orders across devices. To be specific, when customers log in across multiple devices, for example, a customer has logged in and started shopping on his or her mobile and then logs into your store on his or her laptop later, they will find their cart waiting for them and ready to complete their order. Also, if a customer adds new items to a cart before logging in, they will be offered the option to merge their new cart with their previous one when logging in. Secondly, this app is fully automatic. Just simply install this app, and it will work automatically works in your background, and it will give you information about how many carts were abandoned right after setting up. Install now and starts to experience these features for free.
Highlight features
Enlarge revenue by increasing orders
Easily and automatically install
Install without any fees
Compatible with various devices
Keep customers' cart staying persistent on any devices whenever logging in
Price: Free
Rating:4.5 / 5
Persistent Cart by Customer first focus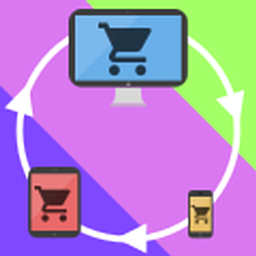 Concentrating on the customer's satisfaction, Persistent Cart is considered as a top 5 Forbes-recommended Shopify App. This app will increase the sales, customer's attention by making sure that customers will not lose their cart. Besides, the users enable navigating to their store and track the log into from the customer's accounts. Furthermore, this app does not require any complex installation and so the customers just need to log in once with different devices or any browser. The cart only is gone when the customers log out. Therefore, it is impossible for customers to lose their shopping cart. More importantly, the Persistent Cart works in the background and provides an intuitive shopping experience, so they will experience better shopping value with the convenient and professional device that is integrated into your store.
Highlight features
Let customers shop multiple devices without losing their cart.
Automatically ties shopping carts with accounts
Intuitive for customers
Easy to install and pay
Protect the customer's privacy
Sync the customer's cart
Price: $3.99/month. 30-day free trial.
Rating:4.9 / 5
Smart Cart Recovery by Gravitate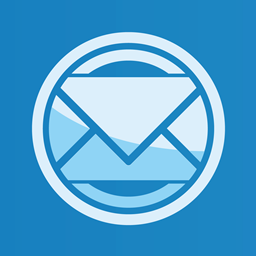 Smart Cart Recovery can be your store's most suitable app to help you recover the orders because it runs a new integration of Facebook Messenger. Smart Cart Recover's outstanding feature is that it enables you to generate mixed recovery sequences to inform the customers that it saves their orders and inform them to come back and fulfill the orders. You can easily follow up with your customers based on their referral sources. In fact, the app can help store owners to share photos to Instagram, Facebook or videos to YouTube with content and make it like a conversation with the customers to recover all abandoned carts. This can boost the conversion rates to the store since the customers can feel more connected to your products and brand. Another feature of Smart Cart Recovery is that it is simple to set up, which means the installation only takes you less than 60 seconds to complete. Like any other apps, Smart Cart Recovery allows you to add discount codes to boost up the dales and discover more your customers' insights. With 14 days of free trials, you can give it a try to decide if you want to stick this app for a long-term usage.
Highlight features
Recover the abandoned carts
Recover Abandoned Orders Via Email & Facebook Messenger
Recover the past orders
Integrate with Facebook Messenger
Share images to Instagram
Tailor content
Price: From $8/month. 14-day free trial.
Rating:4.7 / 5
Shareable Cart by Customer first focus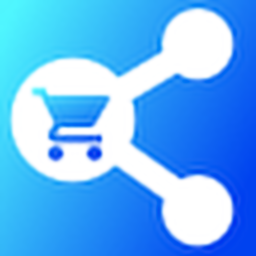 Customer First is an expert in the Shopify app that focuses on the shareable and transferrable app. The Shareable Cart app has been developed as a solution for any Shopify store owners to make the customers to share a link to any product in their shopping cart. From which, the new visitors will come to your shops and it will enhance your sales incredibly. Moreover, Shareable cart allows the user to give their customers an automatical link that they can share to anyone on Facebook, Twitter, Pinterest, WhatsApp, Tumbler, etc. They just need to click on the link or on your website a "Share and Save Cart" button, the situation will be ready for purchase. In addition, this app gives the Shopify store owner a customized tool, which helps them to design their own store with different themes.
Highlight features
Easy to share in social media
Provide a shopping cart link to share
Transfer their shopping carts between devices without logging in with ease
Customized Shopify Store effectively
Increase Conversion for Multi-device shoppers
Price: $5.99/month. 30-day free trial.
Rating:4.5 / 5
Cart Saver by Activated apps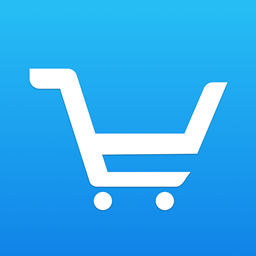 What can Cart Saver app can do to your store? Here is the answer. Cart Saver, like its name, enables your clients to save their cart for later buying. You can view saved carts in the Shopify admin and turn them into draft orders. Take note that the app allows you to re-order products you know you might need it them the future. In addition, there are extra benefits of the app which are added to your stores. For instance, when saved carts turn into draft orders, it is easy to include discounts, change details, and close sales. Another Cart Saver's features are adding titles to the saved carts, tracking draft orders surrounding the save carts, or creating a draft order from a cart in just one click. With 14 days of free trials, Cart Saver can provide you with interesting discoveries. In case, you want to cancel or remove the app, you will not be charged any fee.
Highlight features
Save abandoned carts
Re-oder the product easily
Generate draft orders
Track draft orders
Install easily
Price: From $15/month. 14-day free trial.
Rating:4.4 / 5
Facebook Messenger & Email by Prospect response llc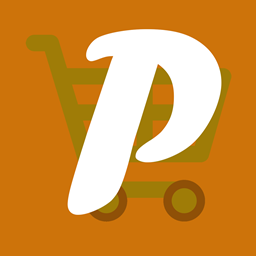 PoaCart Abandoned Cart app developed by Prospect Response LLC aims at using abandoned cart emails as well as Facebook Messenger to help recover the cart abandonments after customers go away. In fact, if your customers disappear from their check-out, PoaCart will send them timed messages that make them finish their buying. In addition, users can get more sales by giving their customers discounts on the receipt of messenger orders or fulfillment confirmation messages. Take note that in order to reach cart abandonment, the app can integrate with Facebook Messenger and combine it with cart abandonment emails to convert them into sales. Moreover, with pre-time and pre-built abandoned cart emails and messenger reminders will set up right after a cart is left. Don't forget that those messages are scheduled to be sent out next three days to boost up the abandoned cart recovery. Also, your customers' phones will light up as they get messenger notification stating that they are ignoring their orders.
Highlight features
Facebook Messenger & Abandoned Cart Email App
Schedule automatic emails on abandoned cart and Facebook Messenger reminders
Enable to recover lost sales and get additional sales
Drive sales and traffic with sales receipts, along with fulfillment notifications
Provide customers with discounts or coupons
Allow customers to receive messenger notifications
Price: From $9/month. 14-day free trial. Additional charges may apply.
Rating:5.0 / 5
Wishlist + Save for Later by Eastside co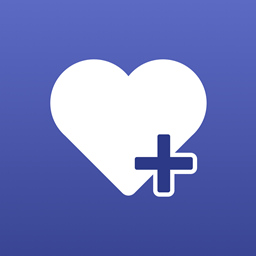 Wishlist + Save for later is an app that helps increase your sales by providing wishlist creating and managing features. Specifically, your consumers can easily make their own wishlists with some simple steps. This software also allows your buyers to save products for later purchase when they are in cart page if they want. In term of shop owners, you will be provided a list of favorite items among all the wishlists available on your store then you can simply tailor what your consumers want and develop suitable campaigns to increase your sales. The App Dashboard is also a tool that helps you keep track with your buyers and their wishlists. Moreover, you are able to customize the design of the app to match your style or your brand's theme.
Highlight features
Let clients save products for later purchase from cart page
Easy to keep track with consumers/wishlists using dashboard
Provide users with a list of favorite products among wishlists
Available for sharing wishlist
Allow administrators to edit the look of the app
Price: $5/month. 14-day free trial.
Rating:3.7 / 5
UbarTab by Indinuity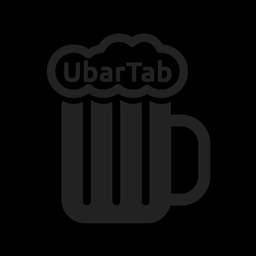 UbarTab, which is designed and published by Indinuity team, is a must-have tool for the administrators of all bars, restaurants, cafes, or businesses who need a way to keep running or opening carts for their customers. By using UbarTab, you can make custom21 properties used for tracking opened tabs. Also, with any device available in your hands, User can keep track of the tabs that are opened. In addition, you can save time for your staffs and your customers, as tabs are automatically archived on checkout. Moreover, when the cart is being opened, your inventory will be kept on hold automatically with this wonderful application. Not only does UbarTap help your store to serve more customer, but it also gives freedom to your customers of purchasing items from the bar, finishing multiple transactions instantly, and finalizing the sale when they are ready to leave. Explore this amazing app with only one click to install with a 3-day free trial!
Highlight features
Provide Save Cart, Retrieve Cart, and more options
Allow users to create custom properties which help track opened tabs
Allow users to track opened tabs on all devices
Provide archiving tabs on checkout feature
Keep your inventory on hold while the opening the cart
Price: From $4.95/month. 3-day free trial. Additional charges may apply.
Rating:0.0 / 5
How AVADA.io ranks Shopify Save Cart apps list
These above 10 Save Cart apps for Shopify are ranked based on the following criterias:
The ratings on Shopify App store
The app's rank on search engines
The prices and features
The app provider's reputation
Social media metrics such as Facebook, Twitter and Google +
Reviews and assessment by AVADA.io
Top 10 Shopify Save Cart Apps
Special thanks to all vendors which contributed the best 10 Shopify Save Cart apps. We honestly recommend you to give every app above a try if possible. We create Shopify apps review series with the aim of helping Shopify online stores find the best Save Cart for their website. All of the information on the review (including features, description, prices, and links) is collected from the vendor's website or their own published page/ selling channels.
The list of the 10 best Shopify Save Cart apps is kept up-to-date on a regular basis by our team. Please feel free to reach us out if you have any questions related to this app review.
Don't see your app on the list? Wanna contribute more content to this review? Contact us
People also searched for
shopify save cart apps

save cart apps for shopify
top save cart for shopify

top shopify save cart apps