Shopify Quickbooks Integration Apps 2020
9+ Best Shopify Quickbooks Integration Apps from hundreds of the Quickbooks Integration reviews in the market (Shopify Apps Store, Shopify Apps) as derived from Avada Commerce Ranking which is using Avada Commerce scores, rating reviews, search results, social metrics. The bellow reviews were picked manually by Avada Commerce experts, if your app about Quickbooks Integration does not include in the list, feel free to contact us. The best Quickbooks Integration app collection is ranked and result in July 2020, the price from $0. You find free, paid Quickbooks Integration apps or alternatives to Quickbooks Integration also. The Top 50+ Shopify Free Apps for Every Store.
9 Best Quickbooks Integration Apps for Shopify
Here is a list of 9 best Shopify Quickbooks Integration apps:
Stock Sync Inventory Update by Stock sync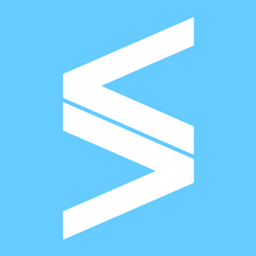 Stock Sync Inventory Update, which is created and published by Stock Sync team, is a must-have tool for all Shopify store administrator to control the store with multiple suppliers feeds and keep your inventory up-to-date. Stock Sync helps you to keep track of all the inventory feeds from different sources (FTP, email, eBay, Etsy,Dropbox,…) in a much shorter time as it supports multiple file formats like CSV, XLS, XSLX, XML, JSON, TXT and EDI and multiple. On top of that, you can save hours with Stock Sync, it automatically updates your inventories between your vendors and suppliers feed, warehouses, and Drop-shippers inventory feeds. You can set the schedule for automated synchronization hourly or daily to avoid unwanted situations related to your inventory which leads to bad reviews from your customers. In addition, this application allows you to include/exclude products from the feed and remove the product from your store. Do not hesitate to manage your inventory effectively with this wonderful application!
Highlight features
Stay synced with your offline inventory system
Provide support for multiple formats and sources
Set time for your inventory updates
Provide help in managing suppliers/dropshipper feed
Enable users to remove the product from stores
Price: Free plan available. 14-day free trial. Additional charges may apply.
Rating: 494 - 4.7 / 5
TradeGecko - Multichannel inventory management by Tradegecko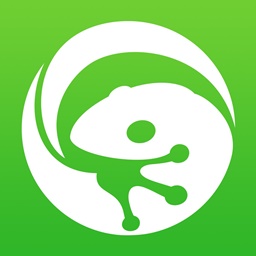 TradeGecko, which is developed by TradeGecko team, is a wonderful solution for multi-channel inventory, production and order management for all e-commerce store. With this tool, you can manage your orders from all your sales channels in real-time, including Shopify, wholesale, marketplace and EDI. Also, you won't have to waste time in manually updating accounting ledgers, sales channels, and inventory systems as the application integrates with accounting applications like QuickBooks Online and Xero. In addition, TradeGecko helps you to manage inventory of components, subassemblies, and finished goods across places in real-time. You are now able to control components, subassemblies, finished goods, labor, and wastage; automatically allocate stock as purchase and production orders are created. On top of that, by storing customer and supplier data, you can now receive reports on your performance and forecasts to ensure that overstocking or overselling and potential sales opportunities will never be missed. Make your e-commerce effortless with TradeGecko!
Highlight features
Make order routing & logic become automated
Join orders from various source with inventory and accounting apps
Keep track of products across channels, warehouses, fulfillment locations
Store data for purchase histories and customer-specific insights
Provide reports, calculations and forecasts
Price: From $249/month. 14-day free trial. Additional charges may apply.
Rating: 160 - 4.3 / 5
ChannelApe by Channelape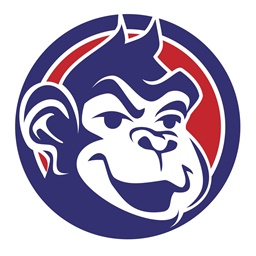 ChannelApe, which is released by the ChannelApe team, is an important tool for all Shopify e-commerce administrators to accept orders from various customers in many formats into a single stream of consistent data by providing the management service of the catalog, inventory, and orders for brands. With ChannelApe, you are enabled to get assisted for multiple warehouses across the world and get your orders fulfilled from the cheapest or closest and save the shipping fees. In details, this extension fully features USPS, UPS, FedEx, LaserShip, GSO, AmazonMws, DHL eCommerce, DHL Express, OnTrac, and so more. On top of that, ChannelApe can connect all of your available commerce integrations with the recent systems no matter it is Sage, Nave, Netsuite, QB or custom. Furthermore, based on your preset selling rules, it will automatically synchronize the supplier data feeds to not only Shopify but also eBay, Amazon, and many those of B2C + B2B integrations. There is no need to find a further assistant for your store besides ChannelApe because we are available 24/7 for you to serve all our best, try it out!
Highlight features
Assist to accept orders from many purchasers in various types of format
Support EDI which consists of 846, 940, 832, 944,...
Support multiple warehouses globally to save the delivery costs
Automatically synchronize the product catalog to any B2B + B2C integrations
Set prices, quantities, segments by channel
Price: From $200/month. 7-day free trial.
Rating: 31 - 4.8 / 5
Webgility Unify Online by Webgility, inc.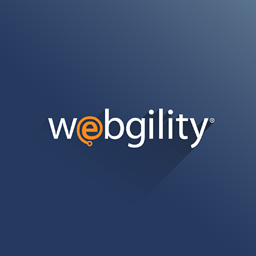 Webgility Online, created by Webgility, Inc., is an automated e-commerce bookkeeping application - a great assistant for all Shopify eCommerce store owners. To make you eCommerce bookkeeping easier, with Webgility Online, you can eliminate data entry and errors in your eCommerce bookkeeping, import sales transactions from all your channels and track refunds and returns on autopilot. It also helps you in selecting accounts for tracking income, expenses and post each sale individually or as a daily summary. In addition, the app also provides support in accounting reconciliation to track and post your marketplace fees from Amazon or eBay, shipping cost, payment processor fees. Moreover, Webgility Online is a great assistant in your reporting and analytics. It helps you calculate profit per order, keep track of performance across sales channels and find out the top products and top customers. On top of that, all your orders and your inventory can be managed in a single dashboard, most of the works are automated, and you can receive the notifications by email. Let's save time and improve your business with Webgility Online!
Highlight features
Provide support you for your eCommerce bookkeeping
Keep track of your fees and cost
Help users in complying with sales tax
Track performance and calculate profit per order
Control your orders, inventory,... in a single dashboard
Price: $129/month. 15-day free trial.
Rating: 22 - 4.3 / 5
Cloud Cart Connector by Jma web technologies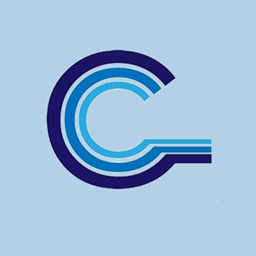 In the e-commerce market, automation is especially important owing to its fastness and convenience in various types of actions transformation and data sync. With Cloud Cart Connector, which is provided by JMA Web Technologies, we believe that you will find streamlining workflows no more sophisticated. All your essential data such as customer information, orders, inventory, and shipping will be synced to QuickBooks Online. Furthermore, your sales will automatically be posted to QuickBooks Online with accuracy, organization and tax compliance. Cloud Cart Connector can also help you record many expenses and fees, discounts, gift certificates and even more, control cancellations, manage refunds and partial refunds. It supports to add not only one but diverse channels such as Amazon, eBay,… to be synced automatically to QuickBooks Online. Significantly, the actions of updating pricing and inventory between your sales channels and QuickBooks Online will be taken regularly in a scheduled timeframe. Without any software setup, experience the 14-day free trial now with this smart supporter.
Highlight features
Automate financial transactions
Automatically sync QuickBooks Online's inventory updates on Shopify stores
Set up in a few minutes without software downloading
Integrate with Amazon, Walmart, ebBay and more
Multi-currency support
Price: From $69/month. 14-day free trial. Additional charges may apply.
Rating: 13 - 4.3 / 5
Exportly by Exportly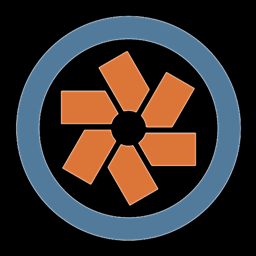 Exportly app is one of the most powerful apps that effectively boost the sales and the conversion rate. This Exportly app is an amazing tool for the shop owners to connect to the Quickbooks Online Company with 3 clicks. Moreover, this app integrates with the Quickbooks Online. Therefore, it is easy to help the customers to complete the transactions by supporting the Shipping and Tax. In addition, this app also supports the users to create sales receipts and invoices for every order. Exportly is useful for the users to customize their store reports such as the customizable heading, colors and text sizes, etc. Last but not least, all the products images will be displayed in the perfect performances with this app because of the fully responsive feature.
Highlight features
Customize the order exports
Export the orders and display on the charts easily
Create the invoices by using the customer, product information
Integrate with Quickbooks Online
Support to connect to Quickbooks Online Company
Price: $10/month. 15-day free trial.
Rating: 1 - 5.0 / 5
Connex for QuickBooks by Jma web technologies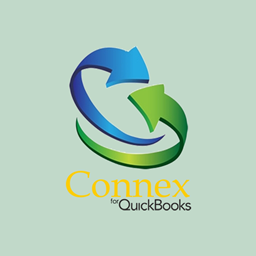 Connex for QuickBooks is known as an amazing app to help integrate with many e-commerce solutions and automate other operations like inventory, accounting or order management for small to medium companies using the desktop of QuickBooks. One of the most outstanding features of the app is it can streamline the workflows, get rid of data entry and automate accounting. In addition, some vital business data such as customer information, orders, inventory or shipping is well synchronized. Any order from your Shopify store is managed and users can synchronize orders like invoices, sales orders, invoice with payments. Moreover, users can receive many supports from multiple channels, including eBay, ShipStation or Amazon. As you can see, with the app, your inventory is synchronized and prices are always updated among the sales channels as well as QuickBooks. Do you think that you can sell your products in more than a currency? The answer is yes thanks to its automatic map currency between QuickBooks and multiple currency support.
Highlight features
Synchronize customer information, products or refund and post sales
Synchronize inventory updates within seconds
Allow users to set up everything under a minute without software or plugins
Provide multiple channels support
Update prices and sell products in more than a currency
Price: From $69/month. 14-day free trial. Additional charges may apply.
Rating: 1 - 5.0 / 5
Flowify by Flowify
Every number in sales or cost are important data for online sellers. The Shopify store owners who have multiple stores with hundreds or even thousands of types of products need to be supported by QuickBooks. This is the world's leading accounting software which easily solving with the data numbers. One of the apps that allow the Shopify store owners to integrate their shops with QuickBooks is Flowify Shopify app. This app is so helpful for any Shopify store owners to support their shops with Quickbooks.
This Flowy app is a tool that allows the users to summarize transactions to QuickBooks Desktop and Quickbooks Online. In addition, this app can help integrate seamlessly in Shopify sales such as refunds, fees, and bank deposits. This app also supports automatically fetch Shopify settlement. Besides, if the Shopify stores are using Paypal, the Shopify store owners can gather daily sales in PayPal.
In addition, the Flowify helps the app users to focus on their business instead of spending a lot of time on accounting. By the experienced support team, all the tough problems in installing or using this app will be supported immediately. Therefore, the app users can be ensured everything when using this Flowify app.
Highlight features
Summarize transactions to QuickBooks Desktop and Quickbooks Online
Support to gather daily sales in the PayPal
Automated accounting tool
Easy to automatically fetch Shopify settlement
Allow to integrate with QuickBooks
Price: From $19/month. 7-day free trial.
Rating: 0 - 0 / 5
Autofy: QuickBooks Integration by Propelware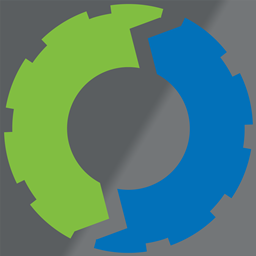 Autofy: QuickBooks Integration developed by Propelware is known as one of the strongest QuickBooks integration. The app is a good way to help save your time by letting your work be automated and allowing you to focus on what is the most important – customers. With 15 years of integrating with QuickBooks, the app can generate complicated workflows for many industries. When integrating with QuickBooks, you will be able to send placed orders in the store to QuickBooks and generate daily orders. In addition, the app can synchronize item details, shipping, sales tax, handling, and fees of orders to the sales department. Moreover, users can update their inventory in Shopify according to the rule of inventory in QuickBooks. Take note that all of your order data can be processed exactly as it is typed by customers so that you do not need to worry about missing address and item details. Autofy is also highly customizable to make sure that it makes your business go smoothly.
Highlight features
Integrate with QuickBooks and accounting system
Automate users' work to focus on customers
Get rid of data entry by automating process of users' sales
Update inventory based on inventory rules
Process data accurately to avoid item details and missing address
Price: $99/month. 30-day free trial.
Rating: - 0.0 / 5
How Avada.io ranks Shopify Quickbooks Integration apps list
These above 9 Quickbooks Integration apps for Shopify are ranked based on the following criterias:
The ratings on Shopify App store
The app's rank on search engines
The prices and features
The app provider's reputation
Social media metrics such as Facebook, Twitter and Google +
Reviews and assessment by Avada.io
Top 9 Shopify Quickbooks Integration Apps
Special thanks to all vendors which contributed the best 9 Shopify Quickbooks Integration apps. We honestly recommend you to give every app above a try if possible. We create Shopify apps review series with the aim of helping Shopify online stores find the best Quickbooks Integration for their website. All of the information on the review (including features, description, prices, and links) is collected from the vendor's website or their own published page/ selling channels.
The list of the 9 best Shopify Quickbooks Integration apps is kept up-to-date on a regular basis by our team. Please feel free to reach us out if you have any questions related to this app review.
Don't see your app on the list? Wanna contribute more content to this review? Contact us
Comments for Quickbooks Integration
---
---
People also searched for
shopify quickbooks integration apps

quickbooks integration apps for shopify
top quickbooks integration for shopify

top shopify quickbooks integration apps