Shopify Sales Funnels Apps 2020
13+ Best Shopify Sales Funnels Apps from hundreds of the Sales Funnels reviews in the market (Shopify Apps Store, Shopify Apps) as derived from Avada Commerce Ranking which is using Avada Commerce scores, rating reviews, search results, social metrics. The bellow reviews were picked manually by Avada Commerce experts, if your app about Sales Funnels does not include in the list, feel free to contact us. The best Sales Funnels app collection is ranked and result in July 2020, the price from $0. You find free, paid Sales Funnels apps or alternatives to Sales Funnels also. The Top 50+ Shopify Free Apps for Every Store.
13 Best Sales Funnels Apps for Shopify
Here is a list of 13 best Shopify Sales Funnels apps:
PageFly Advanced Page Builder by Pagefly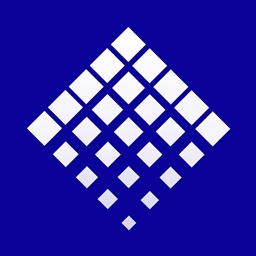 The Shopify store owners who are looking for a solution to increase the sales, as well as conversion rate, will love to have PageFly Advanced Page Builder app. This app is considered as one of the best tools for the online stores by thousands of users around the world. With powerful features, this app allows any store owners to build up a shop with the stunning outfits by drag-and-drop feature. Moreover, the users can design their stores with customizable functions in the admin page. The store owners can create high-quality content with different customizable features such as Icons, Images, Texts, Layouts. Besides, there are a lot of tools in this app that can boost the conversion rate such as Countdown timer, MailChimp form, Add to cart button. Especially, it is easy and free for them to download and install this app.
Highlight features
Provide the pre-designed themes
Easy to import/export page to re-use
Create the quality content with multiple tools such as custom code editor, icons, etc
Integrate with Google Analytics and Google Ads
Support product with countdown, product list
Price: Free plan available
Rating: 2552 - 4.9 / 5
Shogun Landing Page Builder by Shogun labs, inc.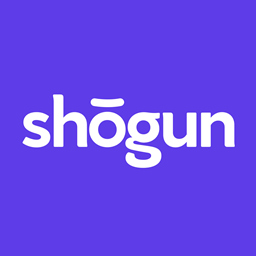 Considered as one of the top page builder apps for Shopify store, the Shogun app is trusted by millions of customers around the world. With its outstanding features, this app is the best solution for any multi-purpose stores which want to optimize the sales and customer's satisfaction. By drag and drop feature, the users can make all products images and landing pages more stunning and impressive with buyers. Moreover, all the functions are customizable, which means that the store owners can make their stores unique by themselves. Especially, this app allows the Shopify shops to integrate with social networks such as Facebook, Instagram, etc to increase the customer's conversion rate. Besides, the other features such as Countdown, Add to Cart Button are amazing tools for the store owners to boost the sales. Last but not least, it is easy to insert the products data into any page that store owners want.
Highlight features
Provide drag and drop tool to build the page effectively
Design professionally and beautifully with more than 30 themes
Provide add to cart button
Integrate with the Google Analytics, Adobe Typekit, etc
Easy to insert the product data
Price: From $19/month. 10-day free trial.
Rating: 1155 - 4.9 / 5
GemPages Page Builder & Funnel by Seal commerce, inc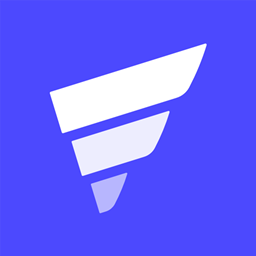 The GemPages Page Builder which is an app that every Shopify store owners want to have to empower their stores. With a lot of available themes, this GemPages is very effective for the users to build the unique landing pages. One of the outstanding features is the clean and friendly editor, which helps the store most flexible page builder for Shopify. Moreover, this app also gives the users a dropshipping tool, which boosts the shipping service. Therefore, the buyers will be more satisfied and they are willing to make more purchases. This GemPages app allows turning the Shopify store into a high-converting store without coding, which makes it more outstanding compares to other competitors. Last but not least, this app helps all the products images be shown perfectly in different devices.
Highlight features
Provide beautifully available templates
Design the homepage, landing pages, etc
Correspond with Facebok Pixel and Google Shopping catalog
Integrate and install the mini-apps
User-friendly and responsive with different devices
Price: From $9/month. 7-day free trial.
Rating: 713 - 4.9 / 5
Zipify Pages by Zipify apps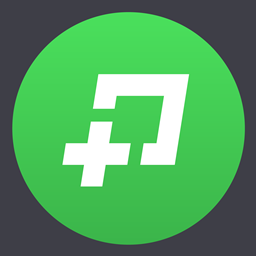 With Zipify Pages by Zipify Apps, you can get more sales and conversions for your online store by applying the guaranteed campaigns. As Zipify Pages is created by the most successful sellers, it will be powerful yet really easy to use. By featuring tested and proven pages, everthing provided by Zipify Pages brings the best quality ever to your page. Zipify Pages also run with native Shopify connection so that it helps on all managing, displaying and tracking your pages. This application is easy to customize to be matched with the other parts of your online store, and can provide unlimited number of pages with the same highest quality. To get a 14-day free trial with all of these impressive features, install Zipify Pages.
Highlight features
Created by experts to give your store a suitable enviroment
Featuring tested and proven pages that has the quality guaranty
Native Shopify connection for better managing, displaying and tracking
Can be customized easily
Provide unlimited number of pages with the highest quality
Price: From $67/month. 14-day free trial.
Rating: 128 - 4.6 / 5
Upsell Funnel Engine ‑ Upsells by Helixo co
Upsell Funnel Engine is a light for storage and easy to install but an effective income funnel app.
It'll boom your store sales by hooking clients with irresistible gives of their journey of buying without compromising the purchaser shopping enjoy and loading pace of your shop. This app won't worsen or compel the patron to buy greater. Instead, it travels in conjunction with consumer adventure, which leads to a satisfied customer and multiplied revenue. You could create upsell gives at the product web page. This Upsell app has the entirety a service provider wants to develop and optimize your e-trade to keep sales. Upsell app empowers you to save with the best possibility to boom sales by allowing you to present irresistible gives with bargain upsells, upsell bundles or quantity breaks without leaving their product buy go with the flow.
You may create upsell offers throughout the adventure of the purchaser product purchase. But most effective when you download this tool, you may optimize your keep.
Highlight features
Can create upsell offers in the product page
Display product upsells
Support multilingual language translations
Can create discounted upsells
Support instant one-click upsell checkout
Price: 0
Rating: 21 - 4.7 / 5
MARKETING PAGES AND FUNNELS by Leadslide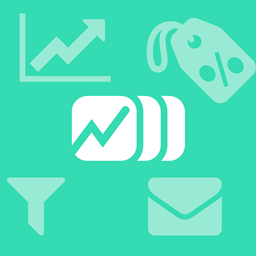 Marketing pages and funnels by Leadslide provide a solution for the complicated process Email marketing. It helps build customized landing page without the need for code knowledge. It creates sales funnels with pop-ups, email confirmation and thank you pages. What's more? It makes email marketing easier to manage than ever by segmenting your users into customers, email options, abandoned carts and automatically send customized campaigns to each of these segments. More than what its features could offer, the app receives lots of users' compliments on its excellent customer service. Install now to experience the free trial period of 30 days.
Highlight features
Build custom page without any code
Create sales funnels
Optimized Email marketing
Landslide marketing campaign
Automatic upsell emails
Price: $29/month. 30-day free trial.
Rating: 7 - 4.4 / 5
FB Messenger Marketing & Sales by Gobeyond.ai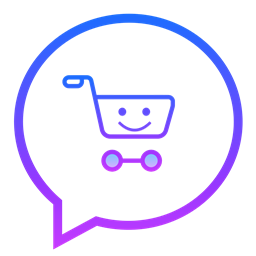 FB Messenger Marketing & Sales is definitely a must-try app for online store managers with several state-of-the-art features. Being a leading movement in applying AI to create a powerful Messenger Chatbot, the app helps you to automate sales by upselling and downselling by tracking users' behaviors, as well as automatically recover abandoned carts. By automatically capturing users email addresses and collecting insightful data, the Bots automatically turn users into leads. Its service also offer you the auto response to Facebook comments, which cover a wide range of basic questions like shipping and order status. As the Bot is active 24 hours a day, your customers no longer have to wait for a reply from a human consultant. This not only save you a remarkable amount of time but also is very cost-efficient. Besides having free plan available, the app also offers users a 14-day period of free trial before they make the purchasing decision.
Highlight features
Automating your sales and marketing
One-click AI-powered Facebook Messenger Chatbot
Automatically remind customers of abandoned carts
Automatic capture of users email address and data
Automating reply to Facebook comments
Price: Start from $0/month
Rating: 7 - 3.9 / 5
Metrilo Growth Platform by Metrilo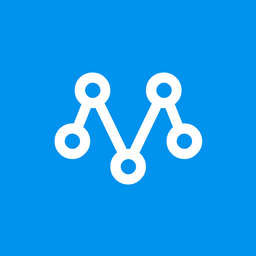 Metrilo Marketing Platform by Metrilo provides a solution for instant ecommerce data analytics which fuels powerful CRM and customized email marketing all on the same platform. With Metrilo, you can understand your visitors and customers better than ever - from their first touch point with your store to their most recent purchase. Metrilo automatically processes customers data to provide valuable insights like the channels of sales that are generating revenues for your business, or where you are losing business. The app also keeps track of rates of conversion across different devices. To enjoy all these amazing features, you are required to pay an amount of $119 a month, starting with a 14-day free trial.
Highlight features
Provide clear and detailed revenue analysis
Provide insightful retention analysis
Automatically track rates of conversion accross multiple devices
Segment your emails list for personalized emails
Support real-time update of orders status
Price: From $119/month. 14-day free trial.
Rating: 6 - 5.0 / 5
Upsell Funnels & Checkout URLs by Appsyl.com - apps you love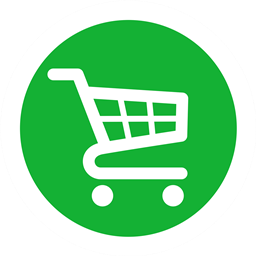 Cart Checkout URL Generator is an app which was designed by APPSYL.COM to help you reach your target sales by creating URL-links to your cart checkout page. This app has some great features which I think it will become helpful for you and your crew. Firstly, it can create unique URLs which could add products to the cart manually and at the same time send your customers to the checkout page without having to go to your store. Secondly, this URLs can be used anywhere, and in anytime. For example, you can add that link to landing pages outside, into the emails, newsletters, blog posts and so on. You can also build a smart e-commerce sales-funnels by using this app. Another noticeable feature is that you can combine this app with the third-party tools. It is a perfect combination of the best of both apps which are creating a strong conversion optimized landing page with the tools you like, and use the solid backend for the order fulfillment or the customer service.
Highlight features
Create unique checkout URLs
Wide use range
Integrate with other tools
Simple setup
Help reach target sales
Price: $7.95/month. 7-day free trial.
Rating: 5 - 5.0 / 5
Text Funnels SMS Marketing by Oryx commerce
Text funnels SMS makes digital conversation profitable. Text Funnels permits you to easily and cheaply talk with clients where they may be paying interest.
With demonstrated funnel template, get you up and running rapidly and effectively so you will have a totally automated abandoned cart, upsell, engagement or a submit-sales funnel set up and going for walks in mere minutes. Or spend a touch greater time the use of our remarkable-simple funnel builder and make your own. Why electronic mail an amazing nicely thought out the offer when the huge majority of emails are by no means seen? Textual content messages are visible within seconds. Ship broadcast messages to past buyers, cart abandoners and popup subscribers and generate extra responses than emails might. This exceptional feature will ahead unanswered textual content messages in your electronic mail or assist desk where either you or your support group will take care of them.
So you can easy to restore the abandoned cart and increase your list. Just install this app with free charge and you will receive lots of benefit features.
Highlight features
Include more than 15 funnel templates
Support to recover sales
Support to create new sales
Can create bidirectional text marketing
Support mobile phone only
Price: 0
Rating: 3 - 4.7 / 5
Convead by Convead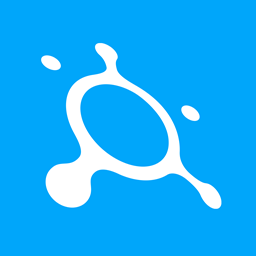 Convead is a Shopify app that provides you a Marketing platform specialized in email marketing. It helps you automatically set up and launch email marketing campaigns with ready-made and customizable email templates. The app segments your audience by whichever parameter you set up in order to create personalized and relevant offers for each and every of your customers. It also provides you with real-time analytics on your sales results and customer behaviors, which is critical in measuring the effectiveness of your campaigns.
Highlight features
Automatically set up and launch email marketing campaigns
Ready-made and customizable email templates
Real-time analytics on sales results and customer behaviors
Segment your audience by whichever parameter you set up
Create personalized, relevant offers for customers
Price: Start from $0/month
Rating: 3 - 3.0 / 5
Raid Funnels by Raid.co
Raid Funnels is an app that increases your online store sale. It is developed for merchants and used by them to optimize their store.
Do you want to have more control over what offers to show your customers? This funnel builder gives you full customizability to design the flow of multiple upsells, enabling you to show your customers offers based on whether they accept or pass on a previous offer. This ensures that your customers only see the most relevant and relatable offers, which consequently results in greater conversions. Get insights and study how your funnel is performing with the analytics dashboard. Identify offers that resonate, minimize abandon carts and optimize your overall strategy for greatest returns. Figuring out every strategy and promotion mechanic can be a real doozy. That's why we have created upsell templates for every need you may have as a merchant.
So you can boost your store with an easy tool and simple installation. From simple steps, you can control your store with discount or event programs.
Highlight features
Provide insightful funnel analytics
Reach more customers to site
Can build funnel exactly the way you want
Create beautiful pop-ups
Provide upsell strategies
Price: 0
Rating: 2 - 5.0 / 5
GrowthFunnel by Growthfunnel
OmniKick is an app which provides you an all-in-one customer engagement and conversion tool to boost your sales. In details, it allows you to collect customer emails by engaging them into the process. As a result, your email list which can be used to contact with customers would be built and grow faster. Besides, just with a few clicks, you are able to publish abandon intent popup, shipping bar, and gentle slider, which would help grab customers' attention and encourage them to buy more. Also, you can set up the cart abandoned push notification with ease. It would help remind customers to complete their cart, which would enable you to recover numerous abandoned carts. So what are you waiting? Install now and start your 14-day free trial today.
Highlight features
Publish abandon intent popup, shipping bar, and gentle slider
Send highly targeted push notification to customers
Engage visitors to collect email to build email list faster
Encourage customers to like and share your products
Offer different discounts based on the value of the cart
Price: Free plan available. 14-day free trial. Additional charges may apply.
Rating: - 0.0 / 5
How Avada.io ranks Shopify Sales Funnels apps list
These above 13 Sales Funnels apps for Shopify are ranked based on the following criterias:
The ratings on Shopify App store
The app's rank on search engines
The prices and features
The app provider's reputation
Social media metrics such as Facebook, Twitter and Google +
Reviews and assessment by Avada.io
Top 13 Shopify Sales Funnels Apps
Special thanks to all vendors which contributed the best 13 Shopify Sales Funnels apps. We honestly recommend you to give every app above a try if possible. We create Shopify apps review series with the aim of helping Shopify online stores find the best Sales Funnels for their website. All of the information on the review (including features, description, prices, and links) is collected from the vendor's website or their own published page/ selling channels.
The list of the 13 best Shopify Sales Funnels apps is kept up-to-date on a regular basis by our team. Please feel free to reach us out if you have any questions related to this app review.
Don't see your app on the list? Wanna contribute more content to this review? Contact us
Comments for Sales Funnels
---
---
People also searched for
shopify sales funnels
shopify funnel apps
funnel builder shopify
shopify sales funnel app
sales funnels for shopify

shopify sales funnel
sales funnel shopify
best ecommerce funnel builders
shopify conversion funnel
free sales funnel app
marketing funnel shopify

sales funnel for shopify
best ecommerce funnel builder
zipify one click upsell review
best sales funnel builder
best funnel software for ecommerce