Best Shopify Sales Channel Apps
Top 13 Best Shopify Sales Channel Apps in 2023
13+ Best Shopify Sales Channel Apps from hundreds of the Sales Channel reviews in the market (Shopify Apps Store, Shopify Apps) as derived from AVADA Commerce Ranking which is using AVADA Commerce scores, rating reviews, search results, social metrics. The bellow reviews were picked manually by AVADA Commerce experts, if your app about Sales Channel does not include in the list, feel free to contact us. The best Sales Channel app collection is ranked and result in December 2023, the price from $0. You find free, paid Sales Channel apps or alternatives to Sales Channel also. The Top 50+ Shopify Free Apps for Every Store.
Quick Comparisons of the Best Shopify Sales Channel Apps
| # | App Name | Vendor | Pricing | Rating | Image | Action |
| --- | --- | --- | --- | --- | --- | --- |
| 1 | Facebook channel | Shopify | Free | 2.8/5 ⭐️ | | Get app! |
| 2 | eBay | eBay, Inc. | Start from $0/month | 3.5/5 ⭐️ | | Get app! |
| 3 | Wanelo | Wanelo | Start from $0/month | 2.9/5 ⭐️ | | Get app! |
| 4 | Google Shopping | Shopify | Start from $0/month | 1.5/5 ⭐️ | | Get app! |
| 5 | Amazon channel | Shopify | Start from $0/month | 1.8/5 ⭐️ | | Get app! |
| 6 | Messenger channel | Shopify | Free | 3.7/5 ⭐️ | | Get app! |
| 7 | Point of Sale | Shopify | Start from $0/month | 3.2/5 ⭐️ | | Get app! |
| 8 | Carro: Influencer Marketing | VYRL | Free | 4.9/5 ⭐️ | | Get app! |
| 9 | uAfrica Shipping &Multichannel | uAfrica Technologies (Pty) Ltd | Start from $0/month | 4.6/5 ⭐️ | | Get app! |
| 10 | SiBi ‑ See It Buy It | nFlate, Inc. | Start from $0/month | 3.7/5 ⭐️ | | Get app! |
| 11 | Couture Lane | Couture Lane Inc | Start from $0/month | 3.3/5 ⭐️ | | Get app! |
| 12 | Rakuten Integration | CedCommerce | From $40/month. 7-day free trial. Additional charges may apply. | 5.0/5 ⭐️ | | Get app! |
| 13 | Price Scheduler | STRATEGIC FEED | From $3.99/month. 3-day free trial. | 1.0/5 ⭐️ | | Get app! |
Top 13 Best Sales Channel Apps for Shopify stores:
Here is a list of 13 best Shopify Sales Channel apps:
Facebook channel by Shopify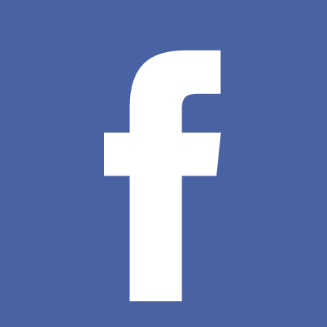 Facebook is the most powerful social media in the world in this decade with millions of users. That is the reason why this market is so lucrative for any online sellers. However, starting up on Facebook is not as easy as we expected because it is also extremely competitive because of a bulk of problems in managing the Facebook shops. From the Shop section on the Facebook Page, it can create a huge amount of money. With this Facebook channel app from Shopify, setting a shop on Facebook is totally possible for anyone.
This app gives shoppers the easiest way to discover and purchase the Shopify products. Moreover, by utilizing the effective functionalities as share button or tags, it is easy for the app users to post or shares their products so that they can boost their sales effectively. By this highlight feature, this app also supports the users to manage their thousands of products in their Facebook Shops. In addition, tracking their Facebook sales or analyzing these numbers are very useful for online merchants.
It is possible for online sellers to reach of your posts using Facebook's paid boosted posts. Furthermore, the app users enable arranging the orders of the collections on their shops. When shoppers come to their shops, it is easy for the customers to check out. Last but not least, the product's orders can be fulfilled and placed on Facebook.
Highlight features
Easy to set up a Facebook Shop
Support to post product's images
Provide a tool to manage the products on the Facebook shop
Track the orders and analyze them
Allow to post and share the product's collections to admin's Facebook timeline
Price: Free
Rating:2.8 / 5
eBay by Ebay, inc.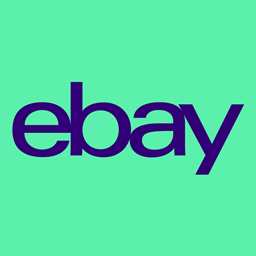 In the era of shopping online, a place to sell is significant and impacts on the decision of other buyers. Therefore, eBay is designed to help online shoppers to upgrade the quality of marketing and customer support. eBay provides admins' internet-based shops a lot of distinctive features. First, the app takes advantage of eBay platform to manage orders which are booked and prepaid by buyers. Besides, the app is a bridge between Shopify and eBay so that managers can control the number of orders from both websites. Second, eBay is able to connect with new sales channels such as eBay in the US, Canada, and Australia. The cooperation will help your store upgrade the quality of payment as well as the process of shipment. Moreover, the app keeps in touch with buyers via eBay messages. Last but not least, eBay ensures to create a footprint of your online shop in the e-commerce industry by reaching more than 171 millions merchants on the web and mobile. Amazingly, the app is free of charge so, download the app right now!
Highlight features
Take advantage of ebay platform to manage orders
Connect with Shopify to update products
Access to a new sales channel
Keep in touch with buyers via eBay messages
Improve the brand recognition
Price: Start from $0/month
Rating:3.5 / 5
Wanelo by Wanelo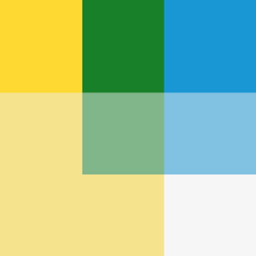 Wanelo is known as an app for you to sell your products to millions of active shoppers. This is a marketplace which includes million of active shoppers willing to do nothing but shop. When you bring your items to this marketplace by using Wanelo, you can boost your sale dramatically and gain lots of profits. If you've just started up your business, there may not many customers know about your store. Therefore, at the start time, this app is one of the best choices for you to displays your products in front of a large number of clients who are excited to shop. This will lead to your start-up will be more successful and you will have more money to expand your business. According to the report, other merchants have used Wanelo and increased their sales about the third to six times. With this, you can sync all of your products in the easiest way. Wanelo also sends the orders straightly to your Shopify dashboard to fulfill them. Get it now to have these useful things.
Highlight features
Help you sell your items to plenty of active shoppers directly
Create a marketplace to increase your sales dramatically
Allow you to sync all of your products to Wanelo in the easiest way
Display your products to a large number of shoppers
Send the orders placed in Wanelo to your Shopify dashboard straightly
Price: Start from $0/month
Rating:2.9 / 5
Google Shopping by Shopify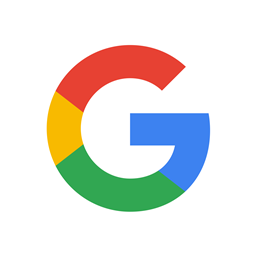 Shopify's Google shopping paves the ways for online shops to approach thousands of potential customers. The app allows the admins to update your products in the merchant center, meaning that you will have a list of item feed that you can make any alternatives on the prices or discounts of the products. Therefore, your time will be saved and you can turn to other tasks to improve your marketing campaign. Besides, the app helps to create smart and quick interface as well as synthesize to the merchant center. By this, you can easily select a group of products with the highlighted brand and attractive prices to lure customers to buy. In addition, the stores' admins are capable of designing landing pages on their own to optimize the maximum space for discounted items as well as adding keywords related to the products to serve for shoppers' purposes. The most important thing is that you do not need to pay any cost to launch the app. The app is totally free. Therefore, click "install" immediately to experience google shopping.
Highlight features
Update products in Merchant center account
Launch an effective marketing campaign
Assess the results of marketing campaign
Customize Google Ads
Design neatly and professionally
Price: Start from $0/month
Rating:1.5 / 5
Amazon channel by Shopify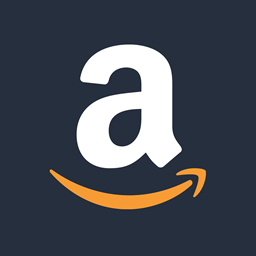 Being the largest online marketplace of the world, Amazon is a good place for trading activities to occur. There is a huge amount of users, buyers, and sellers on Amazon so it is a good source to attract new customers. However, to keep track work and manage all goods in stock, fulfill amazon orders, you will need the Amazon Channel as a productively working application. Not only creating Amazon listings for the products on Shopify, but it can also help you add registered brands without UPC/EAN and track sales using Home sales overview and Analytics pages. There are some requirements of currency and user account for you to follow such as selling in USD or CAD and having a professional seller account. Free to install now and enjoy our service.
Highlight features
Approach new buyers on Amazon
Integrate Amazon listings to your products
Control orders and goods in stock
Without UPC/EAN: subjoin registered brands to create listings with your brand's key attribute
Keep track your sales on Amazon by Analytics and Home overview
Price: Start from $0/month
Rating:1.8 / 5
Messenger channel by Shopify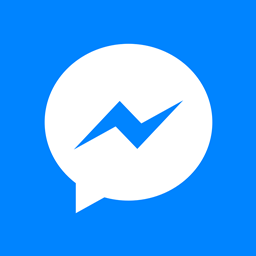 Facebook Messenger is considered the best channel that any Shopify store owners want to connect with their potential customers. By this Messenger Channel app the users can add their products to any browses. Therefore, it is totally easy for the users to use Messenger to maximize their revenue. Moreover, this app allows the shop owners to attract more customers to their websites and make purchases. The customers will be impressed with your store performances because of all the customizable tools. In addition, you also can track any buyers and Facebook sales by using the sales channels. Finally, there is a button called Message Us that helps your customers to contact and make comments about your products, therefore, you can optimize the customer satisfaction.
Highlight features
Increase the sale with Messeger
Update the customers automatically
Provide the Add the Message Us button
Fulfill Messenger orders
Track the sales effectively
Price: Free
Rating:3.7 / 5
Point of Sale by Shopify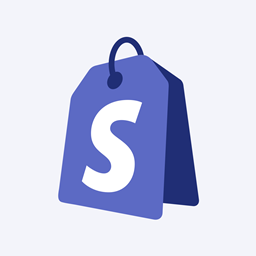 Trade marketing is important today, therefore, displaying products on the website is a key factor to provoke customers to buy their products. Point of sale by Shopify gets high trust among a lot of online businesses and offers customers with many distinctive features. First, you can send emails or newsletter to customers. These emails will provide the latest information about discounts or sale-off season and return regulations. Besides, Shopify POS also add extra taxes automatically based on the merchants' location. Second, to capture more visitors, the app enables buyers to pay their bills under a lot of cards like Visa, MasterCard, Discover, American Express, Apple Pay and Android Pay. Moreover, you can have a profound analysis based on the sale reports so that admins can change the marketing campaign in time. Third, thanks to Shopify POS, your system will be safer and have stronger security. Amazingly, the app is free to install so, why don't you download the app right now?
Highlight features
Be available on iPad, iPhone and Android service
Trade goods from anywhere
Keep track of and update customers' orders with Shopify
Provide email to confirm the payment
Increase the security via PINs
Price: Start from $0/month
Rating:3.2 / 5
Carro: Influencer Marketing by Vyrl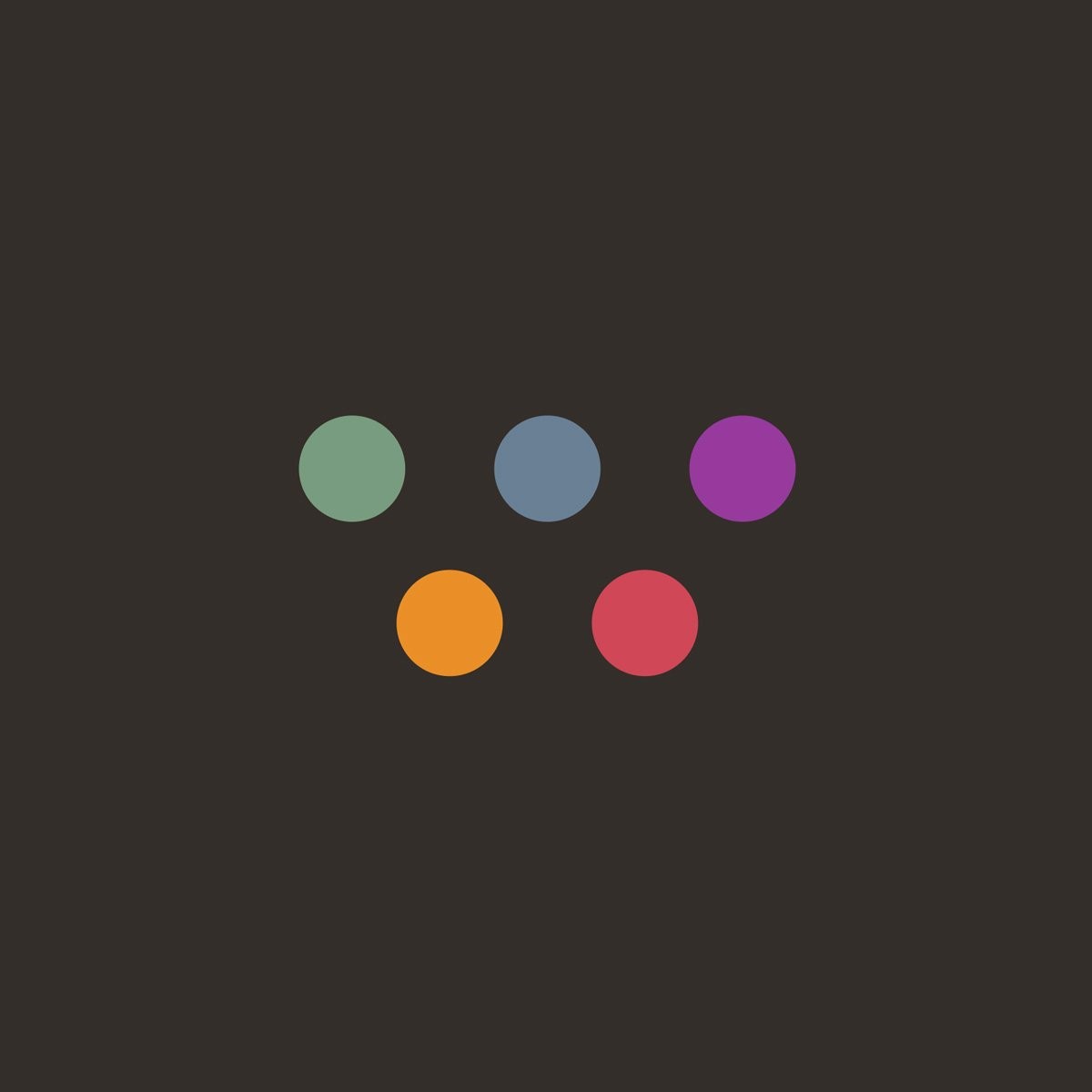 Because there are millions of online sellers who want to succeed in this market, it is necessary for Shopify store owners to invest more in their sales channel. The sales channel play an important role in the online business because the marketing campaign will increase the conversion as well as the customer's intention. For example, this Carro Shopify app of VYRL is an effective tool for online sellers to boost their influencer marketing's effectiveness. Based in California, by the technical experts, this app has been developed by a VC-backed tech company.
Shopify store owners using this app will satisfy with these highlight features. To discover influencers such as customers, email subscribers, and followers, the app users just need to install this app. Moreover, the Influencer Alerts feature via emails allows online sellers not to miss the engaging customers. The shop with professional sales channel will make the customers impressive. The brands will be the most effective way to increase the trust of customers.
In addition, this app also allows buyers to leave valuable feedbacks to boost sales. Building the brand's story will support the long-term relationship with potential customers. Carro is a tool that Shopify buyers can follow stores easily. In addition, the app users enable discovering more about their potential customers, which plays an important role in online seller's success.
Highlight features
Impress the customers with brand names
Alert New Influencer
Provide a tool to increase email subscribers, and followers
Easy to download and connect data
Integrate with Mailchimp,Instagram,Facebook,Klaviyo
Price: Free
Rating:4.9 / 5
uAfrica Shipping &Multichannel by Uafrica technologies (pty) ltd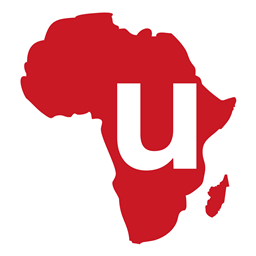 uAfrica Shipping and Multichannel directed by uAfrica Technologies (Pty) Ltd can do lots of things to help your store. With the app, your orders can be synchronized from your store on Shopify, which makes it easy to create the electronic shipping waybills/labels with just a click. You can get many quotes from nay couriers and select one of them you want, then print the shipping labels of, and request collection from couriers. Your buyers, then, will get automatic updates via email on their orders' status with the online tracking. In addition, the app can keep all of the orders in synchronization in a real-time of monitoring, which guarantees that users do not need to update inventory levels manually. As you might not know about, uAfrica will support the custom shipping zones and set up shipping rates at the time shoppers want to check-out according to their postal or zip code. Don't forget that uAfrica provides you with automatic tracking for delivery with more than 450 couriers in the world, which means that all you need to do is to choose the carriers and type the tracking numbers. This helps your customers to know if there are any changes in shipment.
Highlight features
Receive quotes from many couriers
Enable to create electronic shipping labels
Inform customers of their orders' status
Provide users with multichannel sellings and marketplaces
Manage shipping rates users charge their customers
Price: Start from $0/month
Rating:4.6 / 5
SiBi ‑ See It Buy It by Nflate, inc.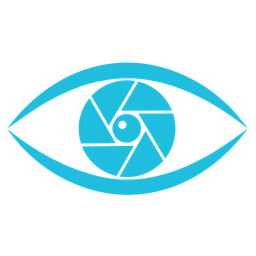 SiBi - See It Buy It, which is invented by nFlate, Inc., is a brilliant app provides you with a marketplace to sell your items. You will have active customers who only want to shop. Hence, once your products are shown, there will be a large amount visitors pay attention to them and make a purchase. As a result, this app speeds up the discover products' process dramatically. Especially, shoppers would love to find their favorite items by submitting photos to find matches. They don't have to waste time searching among millions of items but just a few minutes posting photos. For your products, SiBi provides you with clear size charts and concise names to make sure the shoppers are attracted. Moreover, this app displays the images of your items in the high quality so that they will look more amazing to visitors. This app also associates specific images to variants. Last but not least, this app is free. Therefore, install it now to experience.
Highlight features
Speed up the discover products' process dramatically
Shoppers can send photos to find their favourite items
Have clear size charts and concise names for the products
Display images in the high quality
Offer free shipping and associate specific images to variants
Price: Start from $0/month
Rating:3.7 / 5
Couture Lane by Couture lane inc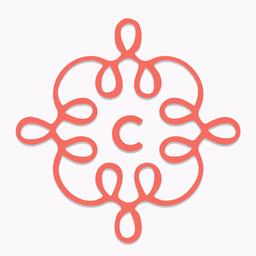 If you desire a brilliant app allows you to sell your items in a professional marketplace, Couture Lane is definitely for you. This app provides you with a large number of style-influencers and fashionistas who are willing to shop actively. They are the ones who don't care much about the price but the quality. Thanks to this, you are not only selling directly to them but also build their faith. They might advertise your products to others to encourage them to get your items. As a result, you can receive plenty of orders and gain more profits. This app also gives the most suitable recommendations to visitors. Those ones are matched things which draw their attention mostly. When orders are fulfilled, the payment will be fastly sent to your account only about two days. With this app, you will find it effortless to manage orders and item listing. For all of these great features, install Corture Lane now.
Highlight features
Direct sale to style-influencers and fashionistas
Give the most suitable recommendations to visitors
Send proceeds from fulfilled orders to your account fastly
Manage orders and item listing effortlessly
Send orders to your Shopify dashboard for fulfillment
Price: Start from $0/month
Rating:3.3 / 5
Rakuten Integration by Cedcommerce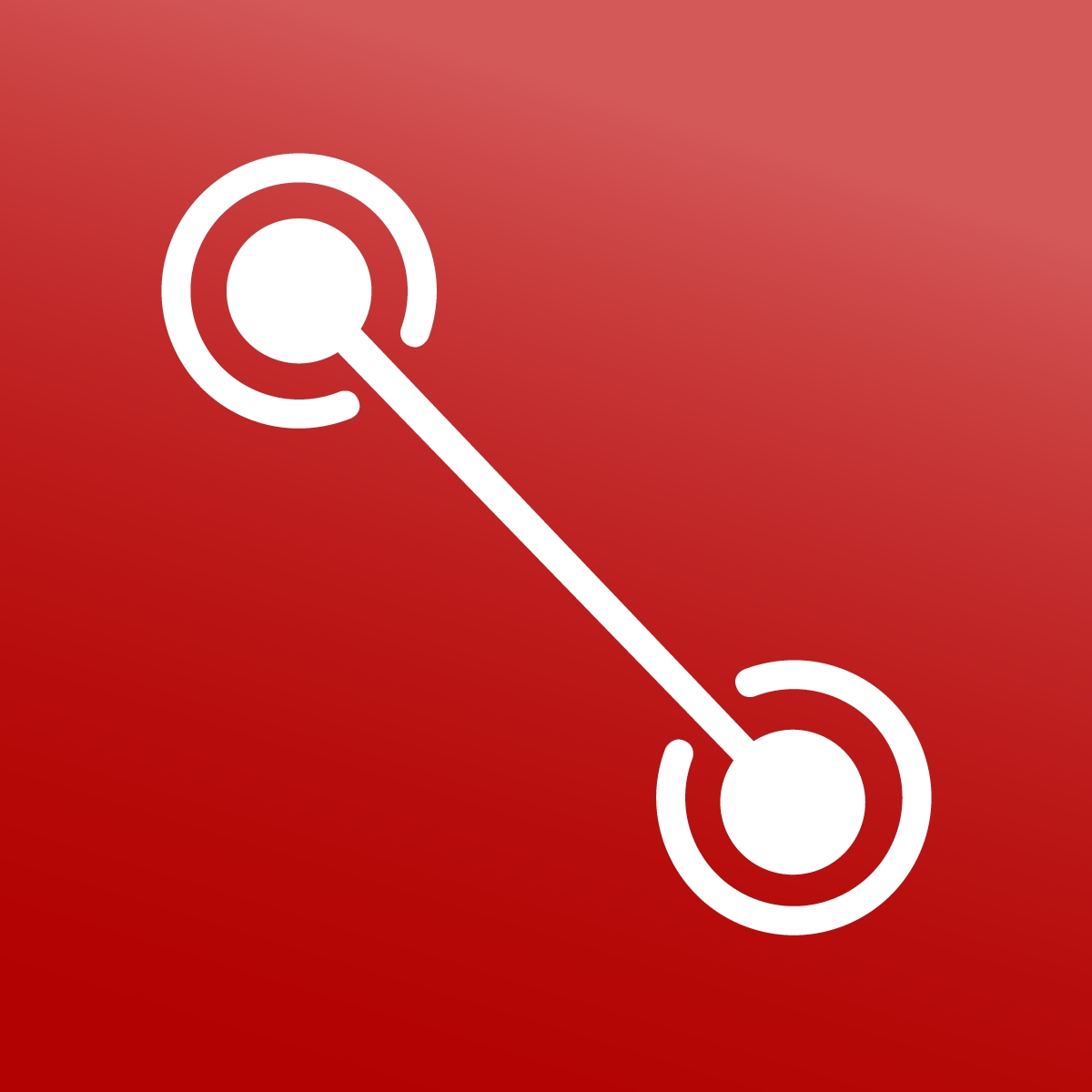 Shopify marketplace is one of the most effective markets for online merchants who want to earn huge revenue. That is the reason why there are a lot of online stores in this maThe Shopify store owners with the hundred of products are difficult to calculate and manage the prices of them. Therefore, it is necessary for them to install a tool to help them with Rakuten. For the online sellers, this app Rakuten Integration is the best choice to manage the inventory, order, and shipment automatically. This app has just introduced for USA sellers only.
All things that the shop owners do is installing this app, which makes the store faster and more professional. With this hassle-free manage inventory, it can save a lot of time on handling of listings and updating them. On this Shopify marketplace, Rakuten Marketplace creates more opportunities when the Shopify store owners using the Rakuten to the diverse network including e-commerce companies, logistics, etc. There are many marketing and loyalty bonus programs that the Shopify sellers can utilize to maximize their shop efficiencies such as Rakuten Viki, Rakuten Marketing, Rakuten Viber, and Rakuten Super Logistics. In case that one of the products are running out of, this app also supports to cancel the out-of-stock orders.
As soon as the shoppers coming to the Shopify stores, they want to know more about the product's information, especially in prices. Under Rakuten Integration App panel, the Shopify store owners will receive orders on Rakuten, then they will be synced with the app and eventually, they will be confirmed so that it is easy to manage a bulk of orders in this store. Moreover, this app is totally customizable so that the users can use this app to create a store by themselves without much of time and effort.
Highlight features
Mange the inventory, order & shipment effectively
Support to cancel the out-of-stock orders
Manage prices of producucts on Rakuten
Easy to save time and cost on listing and updating
Upload a bulk of images at once
Price: From $40/month. 7-day free trial. Additional charges may apply.
Rating:5.0 / 5
Price Scheduler by Strategic feed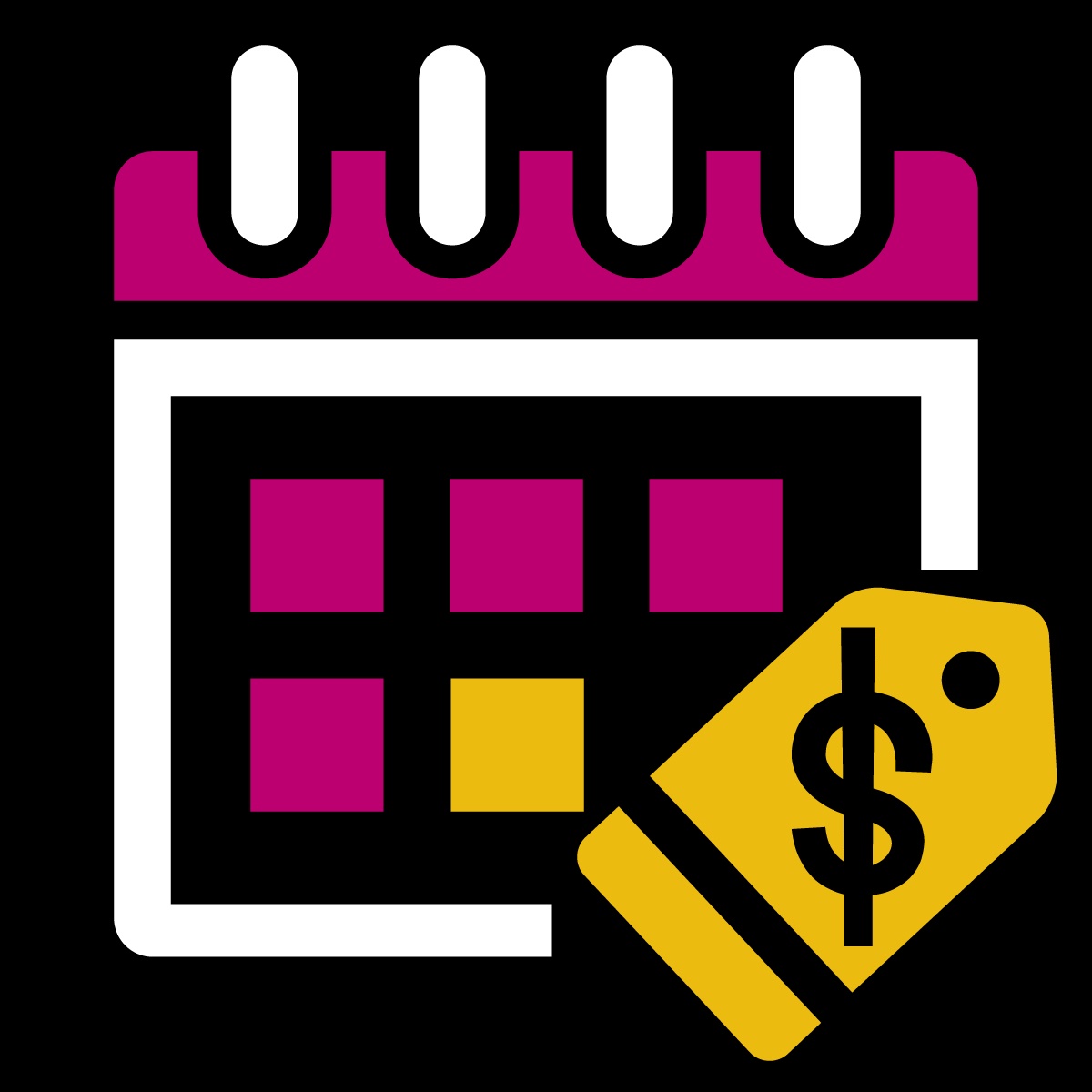 Pricing strategies play an important role for any Shopify store owners because this marketplace is extremely competitive with millions of stores. Applying these strategies will help the Shopify sellers create more differences for their shops by recurring schedule and inventory. This Price Scheduler app from STRATEGIC FEED app supplier will allows the Shopify store owners to reduce their time and effort on planning about their pricing strategies.
With this Price Scheduler, it is easy to set dynamic pricing rules, for example, the app users can set their rules or any promotions in advance depending on the customer's demands. Therefore, the Shopify store owners will have the best strategies on sales operations or quantity-based price. This Price Scheduler works automatically and independently without admins activities. Comparing to their competitors, the sellers can use this app to change their prices on their products depending on available quantities.
Last but not least, the Price Scheduler supports the users with additional features such as automatically applying the rules when the shoppers have high demands on a product. The Price Scheduler allows the shop admin to execute the pricing rules and schedules without any customer's supports. In addition, the shop owners can use this intuitive and Plug&Play to fully integrated this app in any shop admin page.
Highlight features
Enable creating the rules depending on demands or prices
Support to integrate in the shop admin page
Automatically apply the price's strategy
Schedule the changes of prices
Allow to set up dynamic prices
Price: From $3.99/month. 3-day free trial.
Rating:1.0 / 5
How AVADA.io ranks Shopify Sales Channel apps list
These above 13 Sales Channel apps for Shopify are ranked based on the following criterias:
The ratings on Shopify App store
The app's rank on search engines
The prices and features
The app provider's reputation
Social media metrics such as Facebook, Twitter and Google +
Reviews and assessment by AVADA.io
Top 13 Shopify Sales Channel Apps
Special thanks to all vendors which contributed the best 13 Shopify Sales Channel apps. We honestly recommend you to give every app above a try if possible. We create Shopify apps review series with the aim of helping Shopify online stores find the best Sales Channel for their website. All of the information on the review (including features, description, prices, and links) is collected from the vendor's website or their own published page/ selling channels.
The list of the 13 best Shopify Sales Channel apps is kept up-to-date on a regular basis by our team. Please feel free to reach us out if you have any questions related to this app review.
Don't see your app on the list? Wanna contribute more content to this review? Contact us
People also searched for
shopify sales channel apps

sales channel apps for shopify
top sales channel for shopify

top shopify sales channel apps