Shopify Quickbooks Online Apps 2020
14+ Best Shopify Quickbooks Online Apps from hundreds of the Quickbooks Online reviews in the market (Shopify Apps Store, Shopify Apps) as derived from Avada Commerce Ranking which is using Avada Commerce scores, rating reviews, search results, social metrics. The bellow reviews were picked manually by Avada Commerce experts, if your app about Quickbooks Online does not include in the list, feel free to contact us. The best Quickbooks Online app collection is ranked and result in July 2020, the price from $0. You find free, paid Quickbooks Online apps or alternatives to Quickbooks Online also. The Top 50+ Shopify Free Apps for Every Store.
14 Best Quickbooks Online Apps for Shopify
Here is a list of 14 best Shopify Quickbooks Online apps:
Quickbooks® Sync by Bold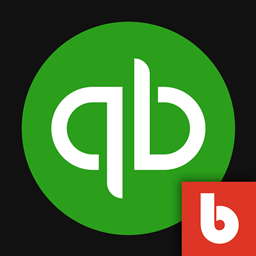 There is an app that is developed with the best features to analyze the profitability is Quickbooks Shopify app. This app provides the Shopify stores owners seamless financial reports. Moreover, it is easy for the admins to import or refund all shop orders quickly and easily by Automatic Daily Sync. QuickBooks Online app allows the users to sync payouts and fees from your Shopify admin page. In addition, exporting order details such as line items, shipping information, and taxes is possible for the users. Based on the imported orders, the store owners also enable to calculate the tax rate and associated tax rate; therefore, the reports will be more clear about tax cost. Last but not least, to make the reports more beautiful and powerful, the admins can customize them easily by this app.
Highlight features
Automatically sync order data
Create a new account or use the existing one to import the information
Export from Shopify into QuickBooks easily
Decrease stress out of dealing with fraudulent orders
Bring the beautifully designed reports
Price: Free plan available. Additional charges may apply.
Rating: 109 - 3.2 / 5
QuickBooks Online by Onesaas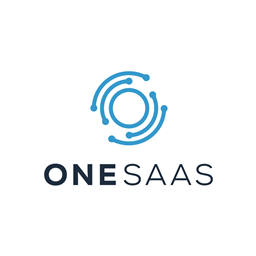 There are millions of stores in Shopify marketplace that makes the Shopify become more competitive. This QuickBooks Online by OneSaas app is one of the most powerful solutions for online traders who want to boost their business. The OneSaas enables working fluently with other Shopify apps to optimize your store revenue. In addition, to make the transactions easier, this app will support the orders, invoices or receipt effectively. Moreover, it can save a lot of time with the automatic Get your eCommerce account connected. It is also easy for users to integrate this app with popular accounting, fulfillment, CRM, billing/invoicing, email marketing apps. Therefore, the collected data will be taken and shared easily to maximize sales.
Highlight features
Share data between popular accounting applications
Allow retrieving orders from Shopify
Support matching tax codes between apps
Create a deposit when a payout is paid
Enable mapping Payment Methods to Accounts
Price: From $19/month. 7-day free trial.
Rating: 90 - 4.4 / 5
QuickBooks Bridge by Parex technologies
QuickBooks Bridge app will sync your customers, products, and Orders from Shopify to QuickBooks Online.
From now on, you can pick to do it robotically or provoke it your self. In case your keep is in one forex and your QuickBooks Online account in another, our app will well sync the records based totally at the currencies. Export your orders, merchandise, and client facts to your QuickBooks Online account automatically. You could pick to set your facts sync to automobile mode or opt to do it manually at your convenience. You could have a pay as you go orders, or would possibly have orders for which fee may be obtained later. Along with your app, you do no longer have to fear approximately. The order sync will take place as it's far on your Shopify account.
If a fee is received in a while, it is going to be updated in QuickBooks online at that point. Once you install this app, you will receive a free updated version.
Highlight features
Can integrate multi-currency
Can integrate more than one Shopify store
Can take sync to customer's order
Provide daily automated sync
Support to sync the associated products
Price: $10/month
Rating: 52 - 4.9 / 5
ChannelApe by Channelape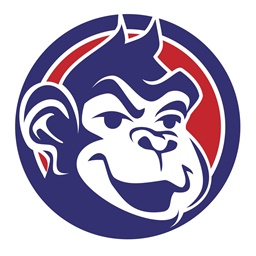 ChannelApe, which is released by the ChannelApe team, is an important tool for all Shopify e-commerce administrators to accept orders from various customers in many formats into a single stream of consistent data by providing the management service of the catalog, inventory, and orders for brands. With ChannelApe, you are enabled to get assisted for multiple warehouses across the world and get your orders fulfilled from the cheapest or closest and save the shipping fees. In details, this extension fully features USPS, UPS, FedEx, LaserShip, GSO, AmazonMws, DHL eCommerce, DHL Express, OnTrac, and so more. On top of that, ChannelApe can connect all of your available commerce integrations with the recent systems no matter it is Sage, Nave, Netsuite, QB or custom. Furthermore, based on your preset selling rules, it will automatically synchronize the supplier data feeds to not only Shopify but also eBay, Amazon, and many those of B2C + B2B integrations. There is no need to find a further assistant for your store besides ChannelApe because we are available 24/7 for you to serve all our best, try it out!
Highlight features
Assist to accept orders from many purchasers in various types of format
Support EDI which consists of 846, 940, 832, 944,...
Support multiple warehouses globally to save the delivery costs
Automatically synchronize the product catalog to any B2B + B2C integrations
Set prices, quantities, segments by channel
Price: From $200/month. 7-day free trial.
Rating: 31 - 4.8 / 5
Accounting & Inventory Sync by Webgility, inc
Webgility, Inc which is Shopify app supplier connects the e-commerce sellers with their potential customers by supporting them with the back-office operations such as accounting, inventory management. QuickBooks Desktop and NetSuite are effective tools for any online sellers who want to manage their orders and shipping. Therefore, it is essential for the sellers to install an app to integrate their shops with these useful tools. This Accounting & Inventory Sync app was developed because of this demand.
With this app, all the multiple pages are running because it integrates the QuickBooks Desktop with Amazon, Shopify. Moreover, with the effective data entry management system, it is easy for the store owners to manage inventory, order management, and shipping. In addition, the connect orders to shipping carriers. The customer's satisfaction is so important so that this app focuses on user-friendly tools to supports visitors within their shopping process such as filter, import or export multichannel orders. Based on the insight data, the Shopify store owners can analyze all the customers so that they can increase their sales easily as well as optimize operations.
Besides, this app of Webgility also includes additional features. For example, by tracking the inventory, there is no oversell issue and the users enable updating price and quantity easily. Furthermore, with this app, the Shopify store owners can save a lot of time on the shipping because all of the orders are listed automatically.
Highlight features
Easy to manage the orders
Support to connect orders to shipping carriers
Provide a powerful analytics
Automate accounting
Integrate with the QuickBooks, Amazon and Shopify
Price: Free plan available. 14-day free trial.
Rating: 24 - 4.7 / 5
Connex for QuickBooks Online by Sync with connex
This Connex for QuickBooks Online App automatically syncs clients, inventory, products, and orders between Shopify and QuickBooks online.
Connex integrates with QuickBook's automatic income tax. There's no need to map tax codes. This device will upload income tax liabilities to the proper account. Add your Shopify payout spreadsheet to our software, and our device will suit orders to the deposit. You can sync stock and pricing updates among your income channels and QuickBooks on a scheduled basis. Besides, you can connect for QuickBooks online is certified with Intuit QuickBooks. While using this tool, it is perfect for small-to-medium-sized companies and works with QuickBooks online. You must have a QuickBooks online account and master Admin consumer get entry to apply this integration. It is so easy to sync and post income, purchaser data, products, refunds/partial refunds, and extra into QuickBooks online.
You will never get a problem with greater information entry. The sync stock updates from QuickBooks online in your Shopify keep in seconds.
Highlight features
Provide automatic sync
Can sync full and partial refunds
Support to track gift card liabilities
Report accurate sales tax
Support Multi-Channel
Price: $49/month
Rating: 17 - 4.0 / 5
Connex for QuickBooks Desktop by Sync with connex
Connex for QuickBooks Desktop App helps to sync clients, inventory, products, and orders among Shopify and QuickBooks seasoned, top-quality, and organization.
With this app, you can connex routinely syncs partial refunds to QuickBooks. This app support you to add your Shopify payout spreadsheet to Connex and our tool will in shape orders to the deposit. Easily add automated sync with Amazon, eBay, ShipStation and extra to QuickBooks which all within Connex. Sync inventory and pricing updates between your income channels and QuickBooks on a scheduled foundation. Effortlessly map inventory items, offerings, bundles and product versions to any object in QuickBooks. Connex supports stock meeting and grouped merchandise. Connex for QuickBooks is certified with Intuit QuickBooks. Perfect for small-to-medium-sized organizations with QuickBooks employer, pro, superior, Wholesale & production. An account with Connex for QuickBooks is required. Besides, you can sync inventory updates from QuickBooks computing device on your Shopify store in 2nd.
Connex for QuickBooks Desktop will help you sync inventory for your products in store.
Highlight features
Automatic sync your available products
Can sync full and partial refunds
Support to track gift card liabilities
Will easily match Shopify payouts to deposits
Support to Sync orders from QuickBooks
Price: $69/month
Rating: 11 - 4.6 / 5
A2X for QuickBooks and Xero by A2x
A2X for Shopify posts Shopify store income automatically to Xero or QuickBooks and reconciles your payouts so that you recognize the whole thing has been accounted for effectively.
A2X automates accounting for Shopify stores international using Xero or QuickBooks. Depended on with the aid of masses of leading e-trade accounting firms. In no way waste any other minute manually reconciling your Shopify payouts and figuring out prices, refunds or changes. A2X automates that guide procedure, reworking what took hours into some seconds. A2X takes out the guesswork and offers you full visibility of your Shopify e-trade income and expenses. A2X gives you correct accrual financials, automatic and reconciled. A2X for Shopify is designed for bookkeepers and accountants, to automate accounting and reconciliation for Shopify shops. A2X is the lacking piece connecting Xero and QuickBooks in your e-trade sales channels, to streamline your returned office and free up possibilities in the e-commerce region.
So you can adjust and make your store attractive with A2X for QuickBooks and Xero app.
Highlight features
Can reconcile to payouts received
Can tidy up your books
Provide accurate accrual financials
Provide to automate accounting and reconciliation
Support to streamline your back office
Price: 0
Rating: 8 - 5.0 / 5
Quickbooks Online by Exportly
After installing, it will immediately create a Quickbooks online Salesreceipt or bill for each order placed for your save. So with this app, you can additionally export your returns to Quickbooks online.
You won't get any problems to join your Shopify shop for your Quickbooks online enterprise. You can complete Exportly and Quickbooks online corporation settings for customers, merchandise, and shipping to start exporting orders. While an order is created, Exportly will take the order records and create a Quickbooks online Salesreceipt or bill using the Quickbooks Online API. You may additionally export older orders manually. Exports will create a Quickbooks online Salesreceipt/invoice using purchaser data, product info, shipping cost, reductions, and sales tax accumulated. Exports will then take the Order number created in Quickbooks online and display that on the Exportly App Orders element chart. When you have Bundled in Quickbooks, Exportly will map the Shopify Product to QBO package and deal with the export.
So when you have Product Returns or Order modifications, Exportly can create a Quickbooks online Refund Receipt.
Highlight features
Can connect your Shopify Store to your Quickbooks Online
Can create Quickbooks Online Salesreceipt
Can take the Order Number created
Provide invoiced for products on store
Support to create a Quickbooks Online Refund Receipt
Price: $13.99/month
Rating: 7 - 4.7 / 5
QuickBooks Daily Summary by Bookkeep.com inc.
QuickBooks Daily Summary now you can summarize income, split charges, reconcile deposits with no mess.
It is a far quicker opportunity to spreadsheet maneuvering and guides corrections. All your transactions are summarized precisely in the equal manner Shopify does. Your prices are well break up out from your deposits so that you get the best reconciliations that suit your bank feed on every occasion. You will get one doable put up in QuickBooks every day. Not masses or lots of wrong transactions you'll come to be having to smooth, be on top of, or bathroom Quickbooks down with. Mapping out your account is intuitive and takes less than 15 minutes. We are usually around to help you install your whole account correctly.
There will be no bots, lengthy waits, or prolonged ticketing systems- simply friendly human beings. Having to disconnect simply to sync once more to a 2nd keep is a large pain.
Highlight features
Make reconcile sales very quick
Summarize transactions with zero downtime
Provide quick setup with straightforward mapping
Can automate accounting and reconciliation
Support to sync multiple stores without disconnect
Price: 0
Rating: 4 - 5.0 / 5
Sush.io sync QuickBooks Online by Sushio
Now you can sync all of your orders, expenses, and deposits robotically, and daily, with your QuickBooks Online account.
You'll benefit from an up-to-date accounting and reporting within your preferred App and keep away from any headache by using getting an automatic reconciliation among your Payouts and the linked Orders, charges and other fees. Get all Orders from Shopify directly entered as Invoices or income Receipts in QuickBooks online and get your Shopify income on each day foundation. You can get the Shopify payments processing expenses extracted from the transactions robotically to create correct deposits from Shopify payments payouts. All through the automation setup, you'll be able to pick out many alternatives making your automation most tailored to your wishes.
Moreover, you can pick out the transport price, revenue and price accounts that you have already got or had default bills created. Only with Sush.io sync QuickBooks Online App, you can do the above things.
Highlight features
Can get orders from Shopify directly
Can take the Shopify payments processing fees
Support to reconcile the payouts automatically
Provide automatic daily sync
Support quick sync
Price: $19/month
Rating: 2 - 3.0 / 5
Connex for QuickBooks by Jma web technologies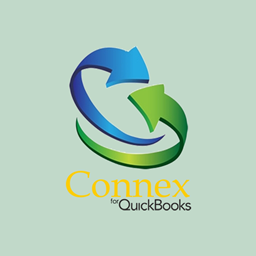 Connex for QuickBooks is known as an amazing app to help integrate with many e-commerce solutions and automate other operations like inventory, accounting or order management for small to medium companies using the desktop of QuickBooks. One of the most outstanding features of the app is it can streamline the workflows, get rid of data entry and automate accounting. In addition, some vital business data such as customer information, orders, inventory or shipping is well synchronized. Any order from your Shopify store is managed and users can synchronize orders like invoices, sales orders, invoice with payments. Moreover, users can receive many supports from multiple channels, including eBay, ShipStation or Amazon. As you can see, with the app, your inventory is synchronized and prices are always updated among the sales channels as well as QuickBooks. Do you think that you can sell your products in more than a currency? The answer is yes thanks to its automatic map currency between QuickBooks and multiple currency support.
Highlight features
Synchronize customer information, products or refund and post sales
Synchronize inventory updates within seconds
Allow users to set up everything under a minute without software or plugins
Provide multiple channels support
Update prices and sell products in more than a currency
Price: From $69/month. 14-day free trial. Additional charges may apply.
Rating: 1 - 5.0 / 5
Flowify by Flowify
Every number in sales or cost are important data for online sellers. The Shopify store owners who have multiple stores with hundreds or even thousands of types of products need to be supported by QuickBooks. This is the world's leading accounting software which easily solving with the data numbers. One of the apps that allow the Shopify store owners to integrate their shops with QuickBooks is Flowify Shopify app. This app is so helpful for any Shopify store owners to support their shops with Quickbooks.
This Flowy app is a tool that allows the users to summarize transactions to QuickBooks Desktop and Quickbooks Online. In addition, this app can help integrate seamlessly in Shopify sales such as refunds, fees, and bank deposits. This app also supports automatically fetch Shopify settlement. Besides, if the Shopify stores are using Paypal, the Shopify store owners can gather daily sales in PayPal.
In addition, the Flowify helps the app users to focus on their business instead of spending a lot of time on accounting. By the experienced support team, all the tough problems in installing or using this app will be supported immediately. Therefore, the app users can be ensured everything when using this Flowify app.
Highlight features
Summarize transactions to QuickBooks Desktop and Quickbooks Online
Support to gather daily sales in the PayPal
Automated accounting tool
Easy to automatically fetch Shopify settlement
Allow to integrate with QuickBooks
Price: From $19/month. 7-day free trial.
Rating: 0 - 0 / 5
Autofy: QuickBooks Integration by Propelware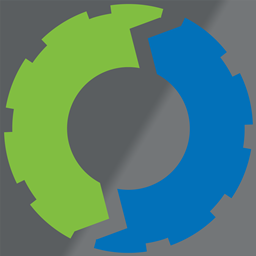 Autofy: QuickBooks Integration developed by Propelware is known as one of the strongest QuickBooks integration. The app is a good way to help save your time by letting your work be automated and allowing you to focus on what is the most important – customers. With 15 years of integrating with QuickBooks, the app can generate complicated workflows for many industries. When integrating with QuickBooks, you will be able to send placed orders in the store to QuickBooks and generate daily orders. In addition, the app can synchronize item details, shipping, sales tax, handling, and fees of orders to the sales department. Moreover, users can update their inventory in Shopify according to the rule of inventory in QuickBooks. Take note that all of your order data can be processed exactly as it is typed by customers so that you do not need to worry about missing address and item details. Autofy is also highly customizable to make sure that it makes your business go smoothly.
Highlight features
Integrate with QuickBooks and accounting system
Automate users' work to focus on customers
Get rid of data entry by automating process of users' sales
Update inventory based on inventory rules
Process data accurately to avoid item details and missing address
Price: $99/month. 30-day free trial.
Rating: - 0.0 / 5
How Avada.io ranks Shopify Quickbooks Online apps list
These above 14 Quickbooks Online apps for Shopify are ranked based on the following criterias:
The ratings on Shopify App store
The app's rank on search engines
The prices and features
The app provider's reputation
Social media metrics such as Facebook, Twitter and Google +
Reviews and assessment by Avada.io
Top 14 Shopify Quickbooks Online Apps
Special thanks to all vendors which contributed the best 14 Shopify Quickbooks Online apps. We honestly recommend you to give every app above a try if possible. We create Shopify apps review series with the aim of helping Shopify online stores find the best Quickbooks Online for their website. All of the information on the review (including features, description, prices, and links) is collected from the vendor's website or their own published page/ selling channels.
The list of the 14 best Shopify Quickbooks Online apps is kept up-to-date on a regular basis by our team. Please feel free to reach us out if you have any questions related to this app review.
Don't see your app on the list? Wanna contribute more content to this review? Contact us
Comments for Quickbooks Online
---
---
People also searched for
shopify quickbooks apps

quickbooks apps for shopify
top quickbooks app for shopify

top quickbooks apps