Shopify Quick view Apps 2021
7+ Best Shopify Quick view Apps from hundreds of the Quick view reviews in the market (Shopify Apps Store, Shopify Apps) as derived from Avada Commerce Ranking which is using Avada Commerce scores, rating reviews, search results, social metrics. The bellow reviews were picked manually by Avada Commerce experts, if your app about Quick view does not include in the list, feel free to contact us. The best Quick view app collection is ranked and result in January 2021, the price from $0. You find free, paid Quick view apps or alternatives to Quick view also. The Top 50+ Shopify Free Apps for Every Store.
7 Best Quick view Apps for Shopify
Here is a list of 7 best Shopify Quick view apps:
Quick View by Secomapp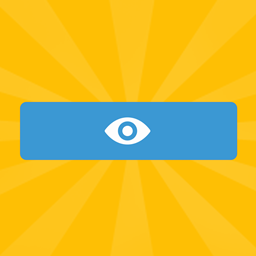 In the modern life, you can basically do everything on the internet with just a simple click. If you don't want your online store to miss the trend, use Quick View by Secomapp. Just by a popup, your customers are provided with the chosen product's full preview and they can even purchase it by adding it to cart right in the popup. By that way, Quick View by Secomapp will not only reduce the customers' shopping time, but also brings a better experience, and boost sales. When customers are browsing in your online store, they can get the product preview they want instantly from any collection page without the need of being redirected to another page, which is sometimes considered annoying. The popup and quickview button provided by Quick View by Secomapp is also designable by yourself, which will give your page a synchronous look. If you are interested in these wonderful features, install Quick View by Secomapp and all the basic features are all yours, for free.
Highlight features
Provide previews to reduce shopping time
Make it easier to purchase by a popup
Basic features provided for free
Instant product details preview from any collection page
Customizable popup and quickview button
Price: Start from $0/month
Rating:4.9 / 5
TURBO Product Filter by Apolomultimedia.com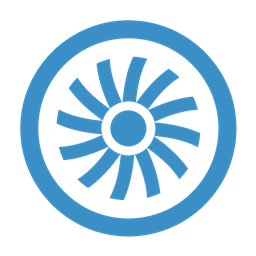 With TURBO Product Filter made by Apolomultimedia.com, you will be able to discover a whole new world of smart product filtering. TURBO Product Filter provides you 5 apps to filter your collection to the fullest so that you can effectively improve your collection page and the browsing experience, in order to boost sales. Otherwise, the apps provided by TURBO Product Filter give the customers a smart and fast search engine so that they can search for the products they want so fast, right on the collection page. More than that, customers can save their time shopping at your store as TURBO Product Filter provides a mouseover popup on the collection page, and the customers can even buy your products or update the cart on the collection page with TURBO Product Filter. Get your own 5-apps pack and a 7-day free trial by installing TURBO Product Filter.
Highlight features
Product Filter + Search + Quick View + Sticky Cart + Badges
Filter your collection page with 5 apps
Reduce searching time
Reduce shopping time
Gives a smart and fast search engine
Improve collection page to boost sales
Price: From $6/month. 7-day free trial.
Rating:5.0 / 5
Quick View by Webcontrive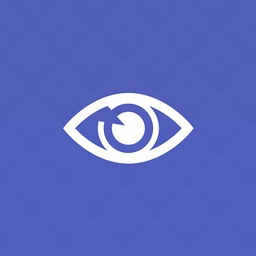 Quick View by WebContrive is a Shopify app that provides users with the function of previewing the products directly from the product list and do not require of going to the detail page of the item. This software also is equipped with a beautiful promo bar that will easily attract your customers including promote coupons, free shipping and special announcements. Especially, you can change the notification banner to be more gorgeous. Moreover, this tool will guarantee the safety of your store page and ensure your goods are authentic. Another interesting point is that your consumers can add the products to cart from quick view mode then it will save their time and encourage them to come back to your store for the next time. You can customize the preview popup window to fit your store as well.
Highlight features
Allow customers to see the quick view of products
Easy to customize the notification banner
Ensure the safety and security of the store page
Available to quickly add products to cart
Simple to edit the popup window
Price: $2.99/month. 7-day free trial.
Rating:5.0 / 5
Quick View and Color Swatch by Aaaecommerce inc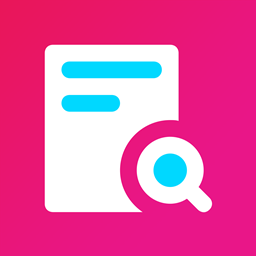 Quick View and Color Swatch, which was developed by the AAAeCommerce Inc team, becomes a wonderful Shopify app for store owners to assist customers to view the product description and color quickly. With Quick View feature, brief but sufficient details of wanted products will be shown through popup box, instead of link access and moving to a new page. Furthurmore, this app allows store owners to present the realistic color, material and manufacture swatches that display the appropriate product picture when the shopper clicks on them. With freedom of choice, those dealers can customise the convenient design for the popup and create many flexible color variants to make them consistent with their branding. Compatible with all of major web viewing software and having no requirement of HTML/CSS knowledge, Quick View and Color Swatch can easily be used by even low-tech people. Therefore, if you found interesting with the application, do not hesitate to download it immediately to experience our outstanding features in the next 5 days for free!
Highlight features
Have Quick View feature to show brief description of product
Allow to customize exact color image of products
Convenient design for the popup
Assist all of web viewing softwares
No requirement of knowing HTML/CSS
Price: $7/month. 5-day free trial.
Rating:3.2 / 5
Quick View and Color Swatches by Curiosityinfotech.com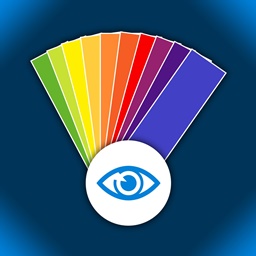 Quick View and Color Swatches is an app which allows your customers to check the products they desire from a quick-view popup without having to access every single detailed page of particular products. By enabling customers to preview your products with ease and add those to their cart in a blink of an eye, Quick View and Color Swatches can better the customers' online shopping experience, while increasing your store's productivity at the same time. With Quick View and Color Swatches, you have multiple choices of swatch layers to fit your style, give clients a good impression with visual effect when they select appropriate colors for selected products. From now on, you can say no to the boring usual color dropdown menu, thanks to this app. Let's try Quick View and Color Swatches 14 days for free right now!
Highlight features
Preview your products in instance
Help clients add more products from quick-view popup
Give clients a better shopping experience
2 in 1 as you need
Try it for free in 14 days
Price: $5.99/month. 14-day free trial.
Rating:4.7 / 5
Quick View & Tracking by Roartheme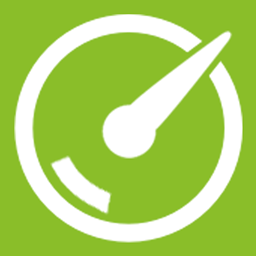 If you want to find a tool to help you improve the customers' experience, Quick View & Tracking is the one you are looking for. Particularly, the app provides you with a solution to reduce the times clients must spend to search for a product and add it to cart or in other words, it will allow your consumers to display a quick view of the product in the product list page without going into the product pages or redirect to other pages. Moreover, this software provides you with reports and analytics on your consumers' need then you will know which items are mostly viewed and promote the right marketing campaign. Besides, you can not only change the design of the app manually to blend with your store but also use the look provided by the developers of the app. Another plus of this tool is that you can use it without paying any fee.
Highlight features
Able to show products preview without page refresh
Provide reports on customers' need
Quick to load
Available to change the look of app
Support gorgeous pre-made design
Price: Free
Rating:4.2 / 5
Smart Quick View by Webapss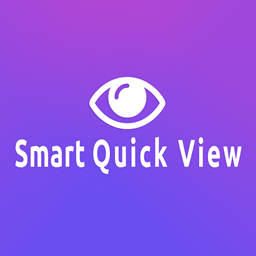 As the name of the app suggests, Smart Quick View is a tool that allows your clients to show the preview of the products without having the pages reload. In details, once you install this software, your buyers can quickly see the details of the products and add it to cart from the collection or the catalog pages. Besides, you can easily set up the popup feature for both PC and mobile uses then it is convenient for your visitors to shop anywhere or anytime they want. This app also lets you add an icon in quick view button and change the design of the button (the text, color, font size, etc.) to be more eye-catchy or to fit your store theme. Moreover, this software also supports other features with the monthly fee of $2.50 and 7 days of trial then you can take these advantages and try out this tool.
Highlight features
Easy to have a quick view of products
Able to set up the popup feature on mobile
Allow shop owners to add icon in quick view button
Various icons are supported
Available to automatically/manually add quick view snippet
Price: $2.50/month. 7-day free trial.
Rating:0.0 / 5
How Avada.io ranks Shopify Quick view apps list
These above 7 Quick view apps for Shopify are ranked based on the following criterias:
The ratings on Shopify App store
The app's rank on search engines
The prices and features
The app provider's reputation
Social media metrics such as Facebook, Twitter and Google +
Reviews and assessment by Avada.io
Top 7 Shopify Quick view Apps
Special thanks to all vendors which contributed the best 7 Shopify Quick view apps. We honestly recommend you to give every app above a try if possible. We create Shopify apps review series with the aim of helping Shopify online stores find the best Quick view for their website. All of the information on the review (including features, description, prices, and links) is collected from the vendor's website or their own published page/ selling channels.
The list of the 7 best Shopify Quick view apps is kept up-to-date on a regular basis by our team. Please feel free to reach us out if you have any questions related to this app review.
Don't see your app on the list? Wanna contribute more content to this review? Contact us
People also searched for
shopify quick view apps

quick view apps for shopify
top quick view for shopify

top shopify quick view apps