Shopify Product Tabs Apps 2020
7+ Best Shopify Product Tabs Apps from hundreds of the Product Tabs reviews in the market (Shopify Apps Store, Shopify Apps) as derived from Avada Commerce Ranking which is using Avada Commerce scores, rating reviews, search results, social metrics. The bellow reviews were picked manually by Avada Commerce experts, if your app about Product Tabs does not include in the list, feel free to contact us. The best Product Tabs app collection is ranked and result in July 2020, the price from $0. You find free, paid Product Tabs apps or alternatives to Product Tabs also. The Top 50+ Shopify Free Apps for Every Store.
7 Best Product Tabs Apps for Shopify
EasyTabs ‑ Product Tabs by Nexusmedia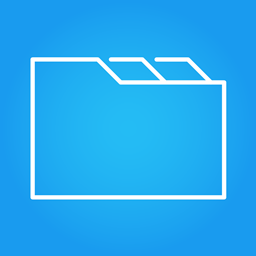 When running an online store, creating tabs is a way to manage your data better. Easy Tabs ‑ Product Tabs made by NexusMedia will help you to do that faster with some interesting features. First off, Easy Tabs ‑ Product Tabs allows you to add new tabs to your product page really fast even when you want to split available data into new tabs or to add new tabs to your products. The tabs designing is also super clever as tabs can be designed to change not only in appearance but also in the size when there are not enough space. The flexible tabs management is another advantage of Easy Tabs ‑ Product Tabs as the application helps you to assign the tabs from one product or multiple products as you want. And even more impressive, Easy Tabs ‑ Product Tabs has pre-defined tabs for some 3rd party applications that are popular so if you want to make tabs for them, you can finish your action in just seconds. Install Easy Tabs ‑ Product Tabs now and get your 7-day free trial.
Highlight features
Allow you to add tabs to your product page
Change the design of your tabs easily for a better overall look
Provide flexible and convenient tabs management
Tabs are designed to change into a suitable form when space lacked
Has pre-defined tabs for some certain applications
Price: $5/month. 7-day free trial.
Rating: 427 - 4.9 / 5
FREE Product page Tabs by Tk digital ltd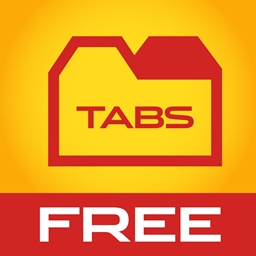 There is an effective app for the multiple-purpose Shopify store owners to manage and customize their store is the Product page Tabs. This Product Tabs app is easy for the users to fully customize the product page such as product descriptions, shipping information. With the sleek new professional UI/UX, the store owners can maximize the sales and impress their customers. Moreover, all the text, headings will be configured to make the store tab content beautiful. In addition, the online sellers also can edit the layouts by changing the text colors, background colors, borders, etc. Then this app allows the users to preview the customized layouts before displaying. Especially, all the product images are shown in the best performances with the responsive tool. Finally, this app integrates with many other functions such as Shopify Reviews, Kudobuzz Reviews, Judge.Me, etc.
Highlight features
Enable adding products tabs using the headings
Provide one click installation
Customize the styles and functionality of the tabs easily
Integrate with new professional UI/UX
Support the Gallery and videos tabs
Price: Free
Rating: 72 - 4.7 / 5
Tabs by Powr.io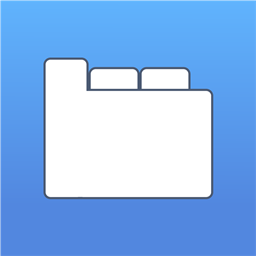 With FREE Tabs ‑ Easy Product Tabs by POWr.io, you are now free to add as many tabs as possible to display your products features. With full detailed tabs that will display neatly organized and brief content, FREE Tabs ‑ Easy Product Tabs helps you to boost sales by providing information that will raise customers' trust. The tabs prepared by FREE Tabs ‑ Easy Product Tabs can be designed and are fully customizable which will give your online store a fashionable overall look along with providing the fullest information to your customers. If you want to display custom content such as videos, tables, etc, FREE Tabs ‑ Easy Product Tabs also supports using HTML to add all of the wanted content. FREE Tabs ‑ Easy Product Tabs is responsive on every devices and supports any language needed for a better user experience. Install FREE Tabs ‑ Easy Product Tabs now for free!
Highlight features
Help boosting sales with full detailed tabs
Organize and make brief content
Help designing fully customizable tabs
Display custom content using HTML
Responsive and language friendly
Price: Free
Rating: 47 - 4.1 / 5
Tabs by Station by Empyre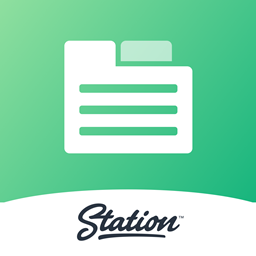 As the name of the app suggests, Tabs by Station allows you to add tabs to your products in a simple way. Once you install this software, it will automatically create tabs for your products using titles of the descriptions. It is easy to generate custom tabs and use them for a group of products, like by collections or vendors for example. Besides, you can add powerful functionality (including Shopify Product Reviews, Loox Reviews, Judge.me Reviews, etc.) to a tab with one click only. You can change the design of the tab as well to blend with your store page, to fit your taste or to attract consumers. Another interesting feature is that you can add any kind of social media tab to your website, from Instagram, Facebook to Twitter, Pinterest, etc. You can discover more features of this app by trying it out for 14-day and pay $5/month for later uses.
Highlight features
Automatically generate tabs for products using descriptions
Simple to create and use shared tabs for groups
One-click reviews tab adding is available
Able to include Instagram/contact form tab
Easy to customize the look of tab
Price: $5/month. 14-day free trial.
Rating: 31 - 5.0 / 5
Magic Product Description Tabs by Emerson code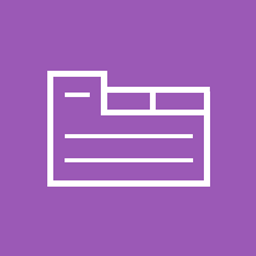 Have you ever wanted your store to be neatly organized without having to work for it? Magic Product Description Tabs by Emerson Code will take care of it for you. With Magic Product Description Tabs, you are provided with an unlimited number of customizable tabs that will match your store's aesthetic and will also contain clean and organized content of your store stored in tabs. More than that, Magic Product Description Tabs can add static tabs, as known as the tabs that are automatically applied to all product descriptions, to your store. The application also has the highest responsive rate as it can be operated in every devices from your Desktop, your tablet to your mobile, all smoothly without any problem. If you are interested, install Magic Product Description Tabs to receive your 7-day free trial.
Highlight features
Tabs provided are all customizable
Add static tabs that are automatically applied to all product descriptions
Provide clean and organized tabbed content
Create unlimited number of tabs
Can operate smoothly in every devices
Price: $4.99/month. 7-day free trial.
Rating: 26 - 3.9 / 5
Products A/B Test by Spurit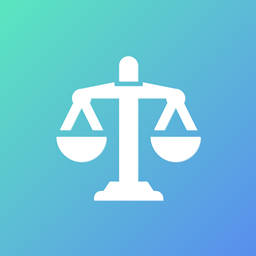 If choosing a product's details alone is too hard for you, now with Products A/B Test powered by SpurIT, you can freely choose how to assign your product details at no time. With super convenient using method that requires no coding skills at all and will work with any theme available, Products A/B Test will become the best tool for you to manage your product details. By using Products A/B Test, you will get to choose freely from the product details provided, and after that, the chosen ones will be changed automatically, reduce all of the time consuming works for you. After the scheduled period of time, Products A/B Test will automatically notify you about the recorded income with each of the provided details so that you will know which one brings you the best sale rate. After all of that details changing and income recording session, you will be able to decide to set up your product information such as the name, description, image, and most importantly, the price, so that the product will be at its best condition for you to charge a better price. Products A/B Test is now available, install now to get your 14-day trial for free!
Highlight features
Allow you to customize your sales conversion
Automatically change details of your product for you to decide the best one
Change a product on schedule to compare its revenue
Compare the product sale between every details changing period
Help you to decide to choose the best details to achieve best income
Price: Free
Rating: 6 - 5.0 / 5
DoT Products extra details by Deals on tips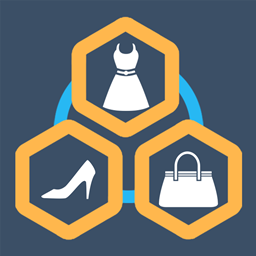 From a customer's point of view, the provided information of a product is one of the most important aspect when they have to choose between buying it or not. Now with DoT Products extra details produced by Deals on Tips, you do not have to worry about your customers leaving your store for another place that has more appealing details about the product. By showing the full details of your product in a brief table, DoT Products extra details helps shorten your providing information but still keeps the content fully informative at the same time. As a result, DoT Products extra details will help you to gain sells from raising customers' satisfaction about your store and your product as it will build a informative image for the store. Otherwise, DoT Products extra details reduce your content creating and designing works as it gives you the fullest control on how to style your content table, and also provide the content that can be reused for every other products of your store. With DoT Products extra details, less work means better work! Get ready for your 15-day free trial and limitless support from Deals on tips just by installing DoT Products extra details right now!
Highlight features
Show Full details of your product to your customers in table
Get you more sells by providing exact information of the product
Make your description shorter without any content loss
Give you full control to design your product information table to attract customers
Provide details that can be used for other products
Price: $2.99/month. 15-day free trial.
Rating: - 0.0 / 5
How Avada.io ranks Shopify Product Tabs apps list
These above 7 Product Tabs apps for Shopify are ranked based on the following criterias:
The ratings on Shopify App store
The app's rank on search engines
The prices and features
The app provider's reputation
Social media metrics such as Facebook, Twitter and Google +
Reviews and assessment by Avada.io
Top 7 Shopify Product Tabs Apps
Special thanks to all vendors which contributed the best 7 Shopify Product Tabs apps. We honestly recommend you to give every app above a try if possible. We create Shopify apps review series with the aim of helping Shopify online stores find the best Product Tabs for their website. All of the information on the review (including features, description, prices, and links) is collected from the vendor's website or their own published page/ selling channels.
The list of the 7 best Shopify Product Tabs apps is kept up-to-date on a regular basis by our team. Please feel free to reach us out if you have any questions related to this app review.
Don't see your app on the list? Wanna contribute more content to this review? Contact us
Comments for Product Tabs
---
---
People also searched for
shopify product tabs apps

product tabs apps for shopify
top product tabs app for shopify

top shopify product tabs apps