Best Shopify Currency Converter Apps
Top 15 Best Shopify Currency Converter Apps in 2023
15+ Best Shopify Currency Converter Apps from hundreds of the Currency Converter reviews in the market (Shopify Apps Store, Shopify Apps) as derived from AVADA Commerce Ranking which is using AVADA Commerce scores, rating reviews, search results, social metrics. The bellow reviews were picked manually by AVADA Commerce experts, if your app about Currency Converter does not include in the list, feel free to contact us. The best Currency Converter app collection is ranked and result in September 2023, the price from $0. You find free, paid Currency Converter apps or alternatives to Currency Converter also. The Top 50+ Shopify Free Apps for Every Store.
Quick Comparisons of the Best Shopify Currency Converter Apps
| # | App Name | Vendor | Pricing | Rating | Image | Action |
| --- | --- | --- | --- | --- | --- | --- |
| 1 | BEST Currency Converter | Grizzly Apps | Start from $0/month | 4.8/5 ⭐️ | | Get app! |
| 2 | VITALS: 40+ apps in one | vitals | Start from $29/month | 5.0/5 ⭐️ | | Get app! |
| 3 | Auto Currency Switcher | MLveda | Start from $0/month | 4.8/5 ⭐️ | | Get app! |
| 4 | Currency Converter Plus | Code Black Belt | $9.99/month. 30-day free trial. | 5.0/5 ⭐️ | | Get app! |
| 5 | Currency Switcher | Secomapp | Start from $0/month | 4.9/5 ⭐️ | | Get app! |
| 6 | Multi Currency Converter | Hextom | $9.99/month. 7-day free trial. | 4.8/5 ⭐️ | | Get app! |
| 7 | Multi Country Pricing | MLveda | $29/month. 15-day free trial. | 4.4/5 ⭐️ | | Get app! |
| 8 | geolizr ‑ currency converter | Johannes Hodde | $10/month. 7-day free trial. | 4.8/5 ⭐️ | | Get app! |
| 9 | CURRENCY ‑ Currency Converter | appsolve | Free | 4.9/5 ⭐️ | | Get app! |
| 10 | Multi Currency Auto Switcher | MageWorx | $4.99/month. 7-day free trial. | 4.6/5 ⭐️ | | Get app! |
| 11 | Currency Robo | Mascot Software Technologies Pvt. Ltd | $3/month. 7-day free trial. | 4.4/5 ⭐️ | | Get app! |
| 12 | Currency Converter Box | Autoketing | Free | 5.0/5 ⭐️ | | Get app! |
| 13 | ULTIMATE Currency Converter | Sellify | $4.99/month. 14-day free trial. | 5.0/5 ⭐️ | | Get app! |
| 14 | 1Shot Currencies | Koala Apps | $1.99/month. 7-day free trial. | 5.0/5 ⭐️ | | Get app! |
| 15 | XE Currency Converter | XE Corporation | Start from $0/month | 0.0/5 ⭐️ | | Get app! |
Top 15 Best Currency Converter Apps for Shopify stores:
Here is a list of 15 best Shopify Currency Converter apps:
BEST Currency Converter by Grizzly apps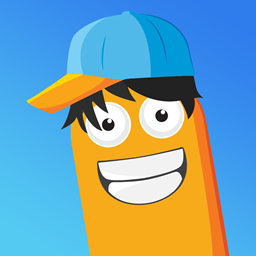 Doubly is an application which is created Grizzly Apps and introduced as an efficient tool to convert the original price to each customer's home currency which is provided more than 160 around the world. Based on their locations, the price will be automatically switched to serve the clients with the best experience as possible, by that way, your sales can be effectively boosted. Unlike many other applications, Doubly not only enables you to remove price decimals but also gives your customers the fact that Checkout currency is not supported to be converted. Moreover, it provides various themes to set so that you can freely manage its style to match the store's look. Let Doubly be your favorite app of controlling sales & cart abandonment now, a Free version and an Elite plan are both supplied!
Highlight features
Make customers see prices in their home currency
Easily add more than 160 currencies
Keep your customers informed that Checkout currency can't be converted
Works and looks well with any theme
Let your buyers custom the currency with Currency Switcher
Price: Start from $0/month
Rating:4.8 / 5
VITALS: 40+ apps in one by Vitals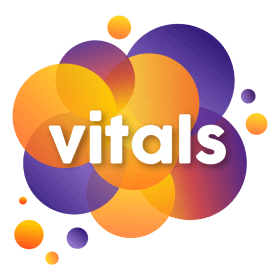 Would you want to attract more customers? Would you like to capture customers' interest when visiting your store? Do you want to multiply the types of marketing forms? These questions are solved when your business chooses VITALS: 40+ apps in one, which is created by appsolve. The app provides a lot of distinctive features. First, VITALS serves as a review picker, which means that it will gather customers' feedbacks and send to stores' managers. By doing this, you can easily analyze their shopping trend, their favorite items as well as measure the effectiveness of the marketing campaign. Second, you are able to convert currency when you boost your app to work in many other countries in the world. VITAL allows exchanging currency units in more than 160 countries so that customers can understand how much it costs regarding their frequently used currency. Last but not least, the app can connect with other social media like Instagram, Facebook, Youtube and so forth to push brand recognition. Through the connection, your products can be launched online marketing to reach more potential purchasers. Just pay $19.99 per month, you can use the full package of the app. Don't hesitate, download now!
Highlight features
Reduce the number of cart abandonment
Import reviews from Loox or AliExpress
Collect customers' reviews
Integrate 40 more apps in one tool
Update discounts for buyers
Price: Start from $29/month
Rating:5.0 / 5
Auto Currency Switcher by Mlveda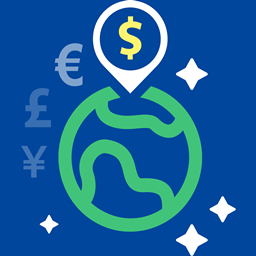 Auto Currency Switcher run by MLveda is known as one of the best currency switchers to help you sell in many different currencies. If you want to expand your business across the world, you might need an app to help your customers see the published price in their own country's currencies. Lots of people think that when seeing the prices in their home currency, it can improve the comfort level of foreign customers and your customers can change the currency from the option box. In addition, this Shopify auto currency switcher helps to focus on international customers in the world and, of course, increase your sales. Moreover, the app uses user readable price figures to help your customers easily read the price. The IP of users can be detected automatically and the app can find out where the users come from. From that, whenever the pages are loaded, the app can showcase the price in the user' currency. Take note that you do not need any fee to install this app and it provides you with installation support as well as customizes in order to mix the currency converter with the themes you have.
Highlight features
Sell globally in many different currencies
Disclose the users' address and switch into their country's currency
Integrate with currency converter with Shopify themes
Increase sales by focusing on international customers
Update currency conversion rate every day
Price: Start from $0/month
Rating:4.8 / 5
Currency Converter Plus by Code black belt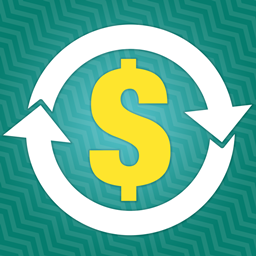 Global sale is considered very important to make a store grow stronger. In the beginning, to approach global customers, you need to start converting prices to their currency. As a currency converter, Currency Converter Plus, which is provided by Code Black Belt, can be an incredibly suitable solution for you. Different from the others, this application keeps currency exchange rates updated per minute from paid reliable sources. It provides more than 220 currencies consisting of Bitcoins, cryptocurrencies and precious metals meanwhile there are only about 178 of them can be supported from the other apps. To better the users' experience, it also lets them make their choice by giving a drop-down menu of currency. Don't worry about its look because you can easily configure its colors and style. On top of that, any store which uses this app in a regular periodic manner can receive a detailed report of SEO. For all those benefits above, install Currency Converter Plus today!
Highlight features
Automatically update lastest exchange rates
By detecting customers' locations, show price in their local currency
Use paid reliable sources
Deliver free SEO report
Support more than 220 currencies, including Bitcoin, cryptocurrencies, and metals
Price: $9.99/month. 30-day free trial.
Rating:5.0 / 5
Currency Switcher by Secomapp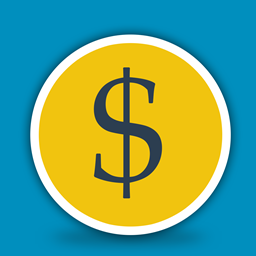 Currency Switcher by Secomapp is well-known for its function of extending your business horizons to another country. In fact, the app can provide your customers with an amazing shopping experience by switching the prices' currency to their geographic location. If you want to sell your products internationally, you must have this app. One of the outstanding features of the app is that it can detect the customers' location and then convert to the proper currency. Users can have live currency exchange rates from the Shopify platform and multiple nice templates for the currency selector, including Symbol or Currency with flag. With Currency Switcher, your sales and conversion are well optimized. Also, you can easily change the showcase of currency format and get the support of the currency selector in your existing themes. Remember that the app is free to install and you can take your time to get started.
Highlight features
Boost up your business to other nations and improve sales and conversion
Support multiple currencies with different templates to bring best shipping experiences to the customers
Automatically identify the customers' location to switch to their home's currency
Update the currency exchange rate
Customize and integrate with other apps with free support
Price: Start from $0/month
Rating:4.9 / 5
Multi Currency Converter by Hextom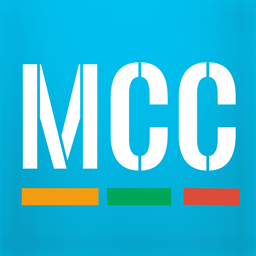 Multi-Currency Converter is a product of Hextom to help the Shopify store owner detect the customer's geolocation and convert the default currency to up to 236 currencies over the world. With its automatic-convert system, you can find approaching international customers and extending sales & conversions easier than ever. To let your clients see the beautifully converted prices, Multi-Currency Converter can also auto-round the decimals. Store admins are allowed to enable a drop-down menu of currency to give the users various options. This application is totally compatible with any devices such as desktop, mobile, and tablet. Only one click to get many benefits, install it now and feel free to ask for help!
Highlight features
Support up to 236 local currencies
Automatically indentify customers' locations
Show pricing in automatically rounded numbers
Compatible with a lot of devices
Set up with 1 click
Price: $9.99/month. 7-day free trial.
Rating:4.8 / 5
Multi Country Pricing by Mlveda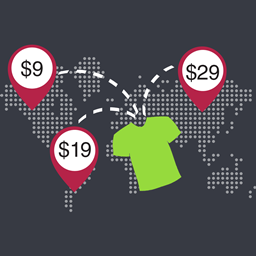 Multi Country Pricing is another app that can help users grow up their domestic and international business. The app will set different pricing form many countries so that you can increase your sales, profits, and revenue. In fact, the app enables you to gain exactly the same with your store now. It both saves your money and expands the horizon across the borders. In addition, as you already know, same products can possess different value in many countries owing to a great number of reasons, hence, selling your products at the same price into many countries will not make any sense. When you are planning to develop your business and want to separate the price for each country, then Multi Country Pricing is suitable for you. Take note that after installing, you are required to other things. You had better write emails to the app team and they will set up to you in 48 hours.
Highlight features
Allow to set separate currency for each country
Prevent users from wasting money and manage multiple stores without difficulties
Provide global users with free shopping
Help with the automatic detection of the customers' location
Generate variants to set higher or lower prices for each country
Price: $29/month. 15-day free trial.
Rating:4.4 / 5
geolizr ‑ currency converter by Johannes hodde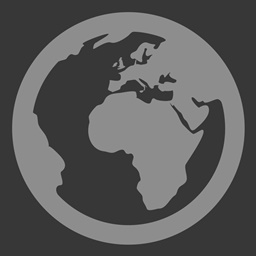 Provided by Johannes Hodde, Geolizr is a productive application for store owners to approach more clients internationally and effectively boost sales. To assist you to react to location-based customers, it offers them country-specific deals by showing popup and notifications. Popup and notification widgets are two out of four user-friendly geo-targeting apps also including currency widget and redirect widget, they are totally combined in Geolizr. For that reason, it can not only switch all prices to the visitor's home currency but also redirect them to their country-specific landing pages. Furthermore, t is completely easy for admins to custom the look by changing Text, Fonts, Colors, and even Link. Install Geolizr now and start your 7-day free trial today!
Highlight features
Show special deals based on customers' location
Currency converter, popups, notifications, redirects in 1 app
Easy to install and control without coding requirement
Integrate with Langify
Simple to change the look: colors, text, link, fonts
Price: $10/month. 7-day free trial.
Rating:4.8 / 5
CURRENCY ‑ Currency Converter by Appsolve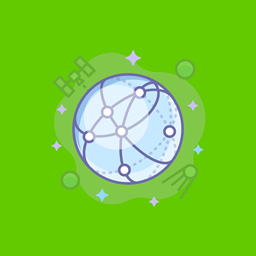 Provided by Appsolve, Currency is the name of an application which features a very effective currency converter. For that reason, store owners can easily approach many more potential customers and gradually boost sales in a convenient way. After identifying the customer's location, Currency will immediately convert the store's default currency to their local one. That is not the end, it also enables them to make their choice when giving many options with a currency menu labeled by flags. Exchange rates are always up-to-date and all transitions are sync automatically so that you don't need to take steps by hand. Especially, Appsolve uses Cloudflare to optimize the global delivery process, make it faster than ever. It could not be easier with only one click to install a productive tool that can support OVER 160 CURRENCIES around the world, get it today!
Highlight features
Switch prices in any local currencies
Support over 160 currencies entire the world
Only 1 click to install without coding requirement
Sync in the background without pause
Use Cloudflare to serve fast & global delivery
Price: Free
Rating:4.9 / 5
Multi Currency Auto Switcher by Mageworx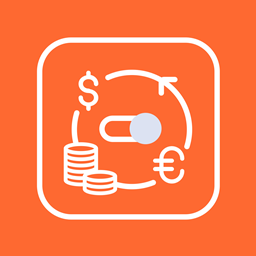 Multi Currency Auto Switcher run by MageWorx is another global currency switcher for your Shopify store with about 248 supported currencies. With the app, you can have a customizable layout of the currency converter drop-down, including currency titles, flags, and labels. In addition, currency exchange rates are updated and retrieved from the Shopify store every hour. You can easily include a user-friendly currency option drop-down and at the same time, customers can opt for which currency they like to pay manually. Moreover, the app allows you to place the currency option block in each part of the page. Your customers can see the specific currencies from different locations to choose from and the app enables you to round up-converted prices with the support of the three methods, including math, greater value, and lower value. Take note that in case you need to use different conversion rates which are not the same with what the Shopify offers, you get them entered in the app's settings.
Highlight features
Convert the prices to the shopper' local currency
Allow the customers to choose from any the currency they prefer
Apply the Round-up methods for the relations of currency between countries
Set the own rates currency
Customize every currency rate
Price: $4.99/month. 7-day free trial.
Rating:4.6 / 5
Currency Robo by Mascot software technologies pvt. ltd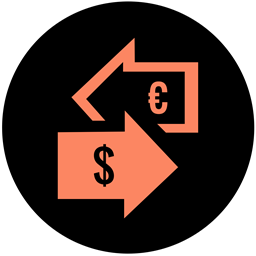 Currency Robo developed by Mascot Software Technologies Pvt., Ltd can aid in detecting the customers' country and then convert the price to their home's currency. In addition, the app is able to update the currency date exchange rate every hour and you can easily choose the currency switcher from the drop-down list but don't worry because the currency switcher from drop-down list is highly customized. Moreover, you can fix the currency format with its symbols and the app can display note on the cart page to allow the customers to understand about the real checkout currency. You can also set up and integrate with another app and feel free to install without code or template modification if you do not need the currency converter drop-down. Bear in mind that the app can be install easily and you just change one more thing in the Settings field to make the app work perfectly.
Highlight features
Convert the prices to the customers'local currency
Automatically identify the customers' location
Update the currency exchange rate hourly
Enable users to choose from currency converter drop-down
Display note on the cart pages
Price: $3/month. 7-day free trial.
Rating:4.4 / 5
Currency Converter Box by Autoketing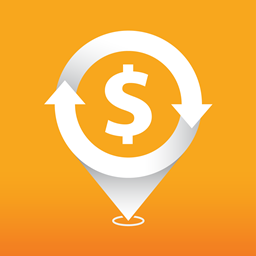 Supplied as a totally free-in-charge application, Currency Converter Box is created by Automating to help store owners enable the customers to see the price in their home currency. After identifying the location of every each of them, it will instantly present the corresponding currency. Significantly, this process is entirely automatic. You can show not only the original price but also the already converted one to bring about as much convenience as possible. There are over 160 currencies are supported and their exchange rates are kept up-to-date on a regular basis. Furthermore, admins can comfortably control the look of the store with a large number of themes which are completely pre-made. All things considered, manage your global sales with Currency Converter Box now without any payment!
Highlight features
Support and convert over 160 currencies
Automatically convert the currency
The original and converted currencies arecan be displayed simultaneously
Constantly update the exchange rate
Free-of-charge
Price: Free
Rating:5.0 / 5
ULTIMATE Currency Converter by Sellify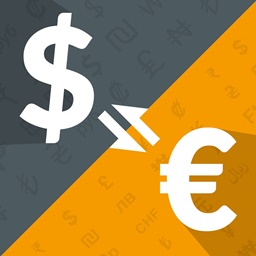 Ultimate Currency Converter is provided by Sellify as a currency-switch application to boost more sales out of your country. There are more than 200 local currencies which are entirely supported, including Bitcoin. For that reason, whenever your customer's location is automatically detected, the default currency will immediately reset to their home currency. Furthermore, Ultimate Currency Converter can also round up the decimals so that all your prices will be always kept beautiful. To change the look, the store admins are able to customize colors, themes, and even the places to locate the currency picker. On top of that, you can display/or hide the country flag of the currency selector. Remember that it not only updates all exchange rates on a regular basis but also notifies customers of the not-converted Checkout currency. Experience Ultimate Currency Converter today and let your free trial of 14 days get started!
Highlight features
Support over 200 currencies comprising Bitcoin
Simply customize the colors of the background and the borders to match your theme
Show the original price on hover over
Higher conversion rates
Update exchange rates in real-time
Price: $4.99/month. 14-day free trial.
Rating:5.0 / 5
1Shot Currencies by Koala apps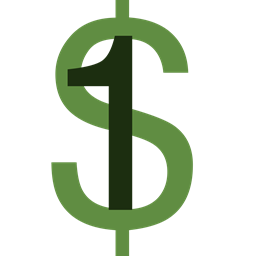 1Shot Currencies run by Koala Apps is considered as one of the best currency switcher and it enables you to show to your customers about two currency rates next to the one they can see on the product page. This will help your customers not to hesitate when they reach the payment stage. As you can see, with the app, your customers can choose any available currencies and the widget color and the font are also highly customized. In addition, the app can prevent customers from changing because of the currency differences. Also, the app is easily installed and use with no required coding. You can be supported by the team on technical issues and your customers can get updated currency exchange rates. Also, the app has a smart algorithm to choose the best place for each widget on the theme. In case you are not happy with the result, you can contact the app team and help you every step.
Highlight features
Display the price in many currencies
Save users from abandoned carts due to the real currency their customers have to pay
Play nicely with other apps if you apply GEO currency app
Provide real-time currency rates
Support multiple currencies
Price: $1.99/month. 7-day free trial.
Rating:5.0 / 5
XE Currency Converter by Xe corporation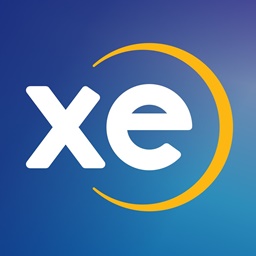 Developed and introduced by XE Corporation, XE Currency Converter is an amazingly effective tool for all store managers to quickly switch the default price to the customers' home currency. By collecting data from more than 100 global sources, XE makes sure that their data can accurately reflect the exchange rates. XE Currency Convert supports over 190 currencies around the world, Bitcoin included. Moreover, it can round up the decimals so that your prices could be more attractive to the buyers. Regarding its design, store admins can flexibly custom the look by enabling the drop-down currency selector with various country flags. By installing this application, you can get support from the XE Corporation team at any time. Trust in them and start your free plan which is definitely available now!
Highlight features
Automatically change the store default currency to the customers' local one
Extend your global sales
Keep exchange rates always updated and accurate
Icluding Bitcoin, it supports more than 170 currencies
Install within one click only
Price: Start from $0/month
Rating:0.0 / 5
How AVADA.io ranks Shopify Currency Converter apps list
These above 15 Currency Converter apps for Shopify are ranked based on the following criterias:
The ratings on Shopify App store
The app's rank on search engines
The prices and features
The app provider's reputation
Social media metrics such as Facebook, Twitter and Google +
Reviews and assessment by AVADA.io
Top 15 Shopify Currency Converter Apps
Special thanks to all vendors which contributed the best 15 Shopify Currency Converter apps. We honestly recommend you to give every app above a try if possible. We create Shopify apps review series with the aim of helping Shopify online stores find the best Currency Converter for their website. All of the information on the review (including features, description, prices, and links) is collected from the vendor's website or their own published page/ selling channels.
The list of the 15 best Shopify Currency Converter apps is kept up-to-date on a regular basis by our team. Please feel free to reach us out if you have any questions related to this app review.
Don't see your app on the list? Wanna contribute more content to this review? Contact us
People also searched for
shopify currency converter apps

currency converter apps for shopify
top currency converter app for shopify

top shopify currency converter apps