Shopify Product Image Resize Apps 2020
6+ Best Shopify Product Image Resize Apps from hundreds of the Product Image Resize reviews in the market (Shopify Apps Store, Shopify Apps) as derived from Avada Commerce Ranking which is using Avada Commerce scores, rating reviews, search results, social metrics. The bellow reviews were picked manually by Avada Commerce experts, if your app about Product Image Resize does not include in the list, feel free to contact us. The best Product Image Resize app collection is ranked and result in July 2020, the price from $0. You find free, paid Product Image Resize apps or alternatives to Product Image Resize also. The Top 50+ Shopify Free Apps for Every Store.
6 Best Product Image Resize Apps for Shopify
Here is a list of 6 best Shopify Product Image Resize apps:
Photo Resize by Pixc
E-commerce is getting more and more popular as an international phenomenon. The only way that online buyers decide to buy is the product's images. The photos of items play important roles to increase sales. Therefore, the Shopify store owners should invest more about the professional and beautiful lookings. One of the best apps for the shop owners to improve their revenue is Photo Resize App. By Pixc experienced team, this app was developed with the most effective technologies and useful features.
Different from other apps, this Photo Resize by Pixc allows the Shopify store owners to analyze all photos to know whether they need to be resized or not. With the automatical resize tool, it is easy for the app users to impress their visitors with the best. Moreover, they can choose the best images to replace all their product photos. In addition, this app is so useful to save time because it provides multiple image resizers.
Besides, the Shopify store owners can be supported by a perfect square ratio. It will make all images square squared automatically and perfectly. And then, the images will be replaced by them on your website so that it helps uniform on the shop's website and give them an outstanding look.
The visitors coming to the Shopify stores want to see their expected products so that the beautiful photos will help the online sellers to encourage their customers to purchase. This Photo Resize app is powerful but user-easy for any Shopify store owners can utilize it to maximize their sales.
Highlight features
Allow to analyze all photos to know whether they need to be resized or not
Make the product's images more professional
Provide multiple image resizers to save time
Easy to install automatically
Support to replace the images easily
Price: Free to install. Additional charges may apply.
Rating: 1185 - 4.8 / 5
Bulk Image Edit by Hextom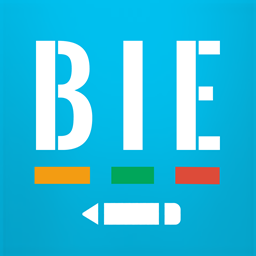 As you might not know about, most start-ups stop their business for the first year and lots of e-commerce website has failed in a year since they have no idea about golden rules. Besides products to sell, images play a critical role as an important asset of any e-commerce business. In fact, if your page can load fast, your e-commerce website can rank higher in Google, leading to the big amount of money you can get; however, not so many new e-commerce websites do not know this rule. Bulk Image Edit can help you reduce the size of image files with just a click without affecting image quality. As any new merchant, you need to do this first before starting running your store. In addition, the app can image file names and images with many templates to display your product names or type, etc. If you want to resize, crop, add text to the image, Bulk Image Edit can help you with that and you can check the preview after edited before creating tasks. Bulk Image Edit is easy to follow and come up with many available free plans.
Highlight features
Customize every image and design to improve SEO
Optimize images to fit any social channels
Get your images protected from being used by another competitors
Change image file size without loosing any image quality
Preview images after being edited
Price: Start from $0/month
Rating: 1063 - 4.8 / 5
SEO Image Optimizer & Resizer by Spurit
SEO Image Optimizer & Resizer will suit for any shop orient to optimize the rate of the article. They help you know how to edit alt tags or resize the image.
Do you know that resize image, compress and optimize ALT tags? If you can do it, your store will speed up and create more SEO-friendly. You can install it so that alt image tag updates. Moreover, image compression and image resizing will be applied to newly added products. If you don't like the results of the image optimization, SEO Image Optimizer can revert into your original photo and compression back. Actually, compressed images are considered as having almost the same quality as uncompressed. Its economy is about 50% of the image size but suddenly raises page load speed. When you can optimize SEO photos, it will allow you to set up the image alt tags template. So they can apply for a few product images.
Just try to use this app for optimizing the store. If SEO Image Optimizer & Resizer app does not pay itself back, you can delete it and change for another.
Highlight features
Automatic edit photo for newly added images
Can restore optimized images to the original
Compress images or edit photos without loss quality
Can rename images before optimization
Can schedule of ALT tag changes
Price: 0
Rating: 140 - 4.7 / 5
Product Image Gallery & Zoom by Gravity software
You will surprise when using the Product Image Gallery & Zoom app. It doesn't require any code so you can freely explore. This app is simple to install.
You can resize any part containing images or make it wider to your website. You will easy to access the application and navigate to the configuration page. When you want to resize the image, you need to scroll down to an option called "Resize image section by". So you will have a new image with resized to follow your desire. Besides, you can raise or decrease the size by percentage value. Moreover, there is a responsive with all types of mobile phones and tablets. So if your customers use whatever device, they can still fell easy to use this app. Hence, they can browse images with the use of touch screens.
This app is simple to install. You will see how it apply to your site when trying a trial template for a week.
Highlight features
Can resize section that containing images
Responsive gallery for mobile-friendly
Ensure images with high quality
Provide animation effects
Support to add video with product images
Price: $9.99/month. 7-day free trial.
Rating: 68 - 4.9 / 5
PixPix: Simple Image Editor by Pixpix
The Shopify store owners who are looking for a tool to change their product's lookings will satisfy with this Shopify app by PixPix. Developed by the best team in PixPix, this Simple Image Editor app brings the most helpful features to any Shopify stores. Especially, in the competitive markeplace as Shopify, this app will make the shops more professional and attractive to customers.
By the multiple features from the PixPix apps, the Shopify store owners are easy to edit their product images within minutes. The image editor is also user-friendly so the app users just need some simple steps to edit them automatically. Moreover, there is an intuitive interface that allows admins to search for their products quickly from their lists based on the keywords. In addition, this app helps the users to save a lot of time by solving a bulk of images at once. From the Shopify admins sections, the Shopify store owners can manage all the photo's details.
With other functionalities of the PixPix apps, Shopify admins enable integrating with the links so that they can directly encourage their customers to access more about their products. Furthermore, the Shopify store owners have another option to resize their images without changing the entire images. Besides, it is easy for them to change the colors as well as lighting, for example, the users can change their photos into black and white.
In conclusion, this PixPix app is a helpful tool for any Shopify store owners to maximize their appearances and to increase the customer's retention.
Highlight features
Simplize interface to search for the products
Support to search the products via keywords
Provide a tool to crop, resize multiple images
Easy to manage the details of images on the Shopify admins sections
Allow to access to Shopify product view
Price: Free plan available. 14-day free trial.
Rating: 24 - 4.7 / 5
Resize Image and Optimize by Pushdaddy.com
Resize Image and Optimize app is a great supporter to resize and replace your old photo for smaller pixels or size.
When you want to edit your image, this tool will serve the right size images. It will measure and give out the most appropriate size for your photo. Besides, you can optimize images and compress them. When compress images, you can use more and still hold its pixel. Moreover, you can have automatically generated ALT tags. So your SEO quality will increase better. To rename the file names you need to follow the instruction on the installation part. Therefore your store will be generated SEO friendly image name. With this app, you can also generate the sitemap and submit to Google or other search engines.
When you set the wish option, the app will do everything for you. Due to this app, you can free to focus on other works in your store.
Highlight features
Can serve the right size images
Optimize images and compress as required
Automatically generate the ALT tags
Rename the file names
Generate the sitemap and submit to Google
Price: 0
Rating: 14 - 4.7 / 5
How Avada.io ranks Shopify Product Image Resize apps list
These above 6 Product Image Resize apps for Shopify are ranked based on the following criterias:
The ratings on Shopify App store
The app's rank on search engines
The prices and features
The app provider's reputation
Social media metrics such as Facebook, Twitter and Google +
Reviews and assessment by Avada.io
Top 6 Shopify Product Image Resize Apps
Special thanks to all vendors which contributed the best 6 Shopify Product Image Resize apps. We honestly recommend you to give every app above a try if possible. We create Shopify apps review series with the aim of helping Shopify online stores find the best Product Image Resize for their website. All of the information on the review (including features, description, prices, and links) is collected from the vendor's website or their own published page/ selling channels.
The list of the 6 best Shopify Product Image Resize apps is kept up-to-date on a regular basis by our team. Please feel free to reach us out if you have any questions related to this app review.
Don't see your app on the list? Wanna contribute more content to this review? Contact us
Comments for Product Image Resize
---
---
People also searched for
shopify product image resize apps

product image resize apps for shopify
top product image resize app for shopify

top shopify product image resize apps