Shopify Price tracking Apps 2020
1+ Best Shopify Price tracking Apps from hundreds of the Price tracking reviews in the market (Shopify Apps Store, Shopify Apps) as derived from Avada Commerce Ranking which is using Avada Commerce scores, rating reviews, search results, social metrics. The bellow reviews were picked manually by Avada Commerce experts, if your app about Price tracking does not include in the list, feel free to contact us. The best Price tracking app collection is ranked and result in January 2020, the price from $0. You find free, paid Price tracking apps or alternatives to Price tracking also. The Top 50+ Shopify Free Apps for Every Store.
1 Best Price tracking Apps for Shopify
Here is a list of 1 best Shopify Price tracking apps:
PriceMole by Pricemole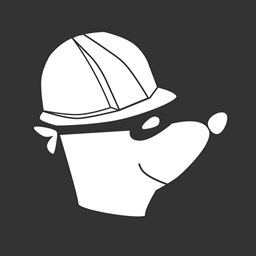 PriceMole app is known as one of the price monitoring of competitors and tracking price for any e-commerce platforms. The app helps your store to keep an eye on your competitors or suppliers' price and their stock levels, then telling you to automate the responses with your pricing strategies and prices. In addition, you do not need to waste you tome typing URLs since all you need to do is to search automatically and find out from the app's e-commerce dataset. You can even promote your profits up to 20% with Smart Price because it can consider your and your competitors' price, along with price trends in the psychological and market's price to advice the most available profitable ones. Take note that, PriceMole can help manage the stock levels based on your suppliers or competitors. Admin will receive automatic emails updates on stock changes and prices. If you have any trouble or question about the app, don't hesitate to send the app team messages.
Highlight features
Track competitor's and supplier's price
Allow users to auto-response with price strategies
Enable to optimize prices automatically that are based on competitors
Provide users with PriceMole pricing to get most out of benefits
Let users get emails updates on price and stock level
Price: From $49/month. 14-day free trial.
Rating: 10 - 4.6 / 5
How Avada.io ranks Shopify Price tracking apps list
These above 1 Price tracking apps for Shopify are ranked based on the following criterias:
The ratings on Shopify App store
The app's rank on search engines
The prices and features
The app provider's reputation
Social media metrics such as Facebook, Twitter and Google +
Reviews and assessment by Avada.io
Top 1 Shopify Price tracking Apps
Special thanks to all vendors which contributed the best 1 Shopify Price tracking apps. We honestly recommend you to give every app above a try if possible. We create Shopify apps review series with the aim of helping Shopify online stores find the best Price tracking for their website. All of the information on the review (including features, description, prices, and links) is collected from the vendor's website or their own published page/ selling channels.
The list of the 1 best Shopify Price tracking apps is kept up-to-date on a regular basis by our team. Please feel free to reach us out if you have any questions related to this app review.
Don't see your app on the list? Wanna contribute more content to this review? Contact us
Comments for Price tracking
---
---
People also searched for
shopify price tracking apps

price tracking apps for shopify
top price tracking for shopify

top shopify price tracking apps