Best Shopify Omnichannel Apps
Top 9 Best Shopify Omnichannel Apps in 2023
9+ Best Shopify Omnichannel Apps from hundreds of the Omnichannel reviews in the market (Shopify Apps Store, Shopify Apps) as derived from AVADA Commerce Ranking which is using AVADA Commerce scores, rating reviews, search results, social metrics. The bellow reviews were picked manually by AVADA Commerce experts, if your app about Omnichannel does not include in the list, feel free to contact us. The best Omnichannel app collection is ranked and result in December 2023, the price from $0. You find free, paid Omnichannel apps or alternatives to Omnichannel also. The Top 50+ Shopify Free Apps for Every Store.
Quick Comparisons of the Best Shopify Omnichannel Apps
| # | App Name | Vendor | Pricing | Rating | Image | Action |
| --- | --- | --- | --- | --- | --- | --- |
| 1 | AVADA Marketing Automation | AVADA Commerce | Free | 5.0/5 ⭐️ | | Get app! |
| 2 | Omnisend Marketing Automation | Omnisend | Start from $0/month | 4.9/5 ⭐️ | | Get app! |
| 3 | Zendesk Support | Zendesk | Start from $0/month | 4.3/5 ⭐️ | | Get app! |
| 4 | JivoChat Business Live Chat | JivoChat | Start from $0/month | 4.8/5 ⭐️ | | Get app! |
| 5 | Actindo Unified Commerce Suite | Actindo AG | 0 | 4.6/5 ⭐️ | | Get app! |
| 6 | ShipRelay Fulfillment | ShipRelay, Inc. | 0 | 5.0/5 ⭐️ | | Get app! |
| 7 | Endear Outbound Retailing | Endear | Free plan available. 30-day free trial. Additional charges may apply. | 5.0/5 ⭐️ | | Get app! |
| 8 | eRetail Express | Vinculum Solution Pvt. Ltd | $15/month | 1.0/5 ⭐️ | | Get app! |
| 9 | Omnified | Omnified | Free plan available. 30-day free trial. | 5.0/5 ⭐️ | | Get app! |
Top 9 Best Omnichannel Apps for Shopify stores:
Here is a list of 9 best Shopify Omnichannel apps:
AVADA Marketing Automation by Avada commerce
AVADA Marketing Automation is tailored for eCommerce websites who want to build customer list and convert more sales. The platform supports all needful tools for your marketing: Automations workflows include Abandoned Cart Email, Welcome Email, Transactional Emails, Cross-sell and Up-sell Email, etc. All workflows are pre-built with a ton of presets.
Also, AVADA allows stores to send mass emails via newsletter campaigns with pre-designed templates that look like a pro. With AVADA Email Editor, everyone can edit email and build a beautiful branded template with our powerful design suggestion tool.
Besides, you can send SMS Automation and mass SMS to your customers using AVADA to get an ideal open rate up to 98%.
Another main function that AVADA offer is stunning Sign-Up form to collect quality leads for your shops. With a dozen of advanced functions such as Re-engagement, Double opt-in, Email validation, etc. you can collect potential list and higher the chance to convert them successfully.
AVADA offers Free plan for 500emails/day and 1000 contacts. Pro plan starts from $9 which enables unlimited sends and many advanced features. Just explore it yourself!
Highlight features
Automation workflows: Abandoned Cart, Welcome, Transactional emails, Cross-sell, Up-sell emails
Newsletter campaigns
SMS automations and newsletters
Drag and drop email builders for non-tech people
Ready-to-use email templates
Stunning Spin-to-win & Popup to collect leads easily
Advanced segmentations and reports
Price: Free
Rating:5.0 / 5
Omnisend Marketing Automation by Omnisend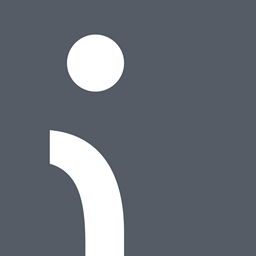 Email marketing today is regularly used by enterprises to reach more potential customers. Omnisend Marketing Automation is created by Omnisend, a company whose reputation is to build to increase customers' trust in companies' marketing platform. The app offers online stores a lot of amazing features. First, Omnisend improves the quality of your email marketing system. The app establishes sign-up space and wheel of fortune for those, unfortunately, forget their password or wish to change to a new email. Second, admins' shops are able to self-design newsletter in the blink of eyes. Admins can use the available templates in the gallery as well as produce the new one to fit the store's marketing campaign. Third, the app is a great tool to boost sales revenue. Thanks to welcome emails, confirmation emails and follow-up emails, managers and admins of the store can have deep insight in the sale progress of the store this week, this month based on data collected from the consumer history. The app is totally free so, don't hesitate to download the app and use it.
Highlight features
Rocket your sales revenue
Deliver stunning newsletters
Collect customers' feedback
Provide email automation
Improve the quality of marketing campaign
Price: Start from $0/month
Rating:4.9 / 5
Zendesk Support by Zendesk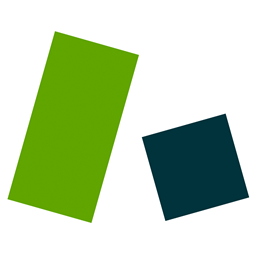 Zendesk Support is developed to offer businesses with maximum benefits in the era of e-commerce. It can be said that the more modern technology becomes, the higher the competitiveness between online stores is. As a result, Zendesk Support will help Internet-based shops to stand firmly in a pool of rivals. First of all, the app assists stores in providing quick and easy resolutions to buyers' questions. These questions are usually related to billing, delivery and order information from Shopify displayed in Zendesk platform. Second, you can allow customers to have access to the app by using smartphones, chat, email, and social media. When merchants leave their inquiries, they would be sent instantly to your staffs who respond immediately in a couple of minutes. Last but not least, store's admins are able to ass Zendesk Web Widget to any Shopify-powered sites with a view to increasing the level of website traffic and customers' response. Amazingly, Zendesk Support is totally free to install so, why don't you download the app right now to maximize your profit?
Highlight features
Give easy and quick resolution to buyers' questions
Provide all support tools and Shopify information
Connect with customers through phone, chat, email
Boost the important order data
Add Zendesk Web Widget to any site
Price: Start from $0/month
Rating:4.3 / 5
JivoChat Business Live Chat by Jivochat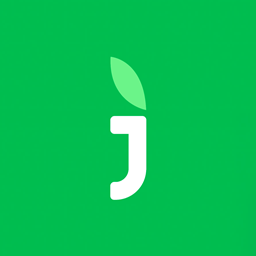 Facebook is a lucrative market for any online stores with millions of potential customers. The store owners who want to attract more potential customers coming to their shops need to empower their stores with the JivoChat Business Live Chat app for Shopify. As an omnichannel as Jivo Chat app, the app users can flexible the communication methods on live chat, business phone, emails, and Facebook to communicate with visitors via Facebook Messenger. Moreover, this app also allows users to collect data such as their emails, telephone numbers. Therefore, the admins can maximize their benefits by increasing the convention rate. Moreover, the live chat is always useful for the store owners to deal with all the customer's questions in real-time. Besides, it is possible for online merchants to reduce the pressure on communicating with too many customers by Multi-agent chats.
Highlight features
Create the Omnichannel to communicate with visitors
Provide pre-written messages and send the customers by using hotkeys
Automatically and instatly callbacks
Easy to collect the social proof to support the sales
Support to integrate with Facebook, Messenger
Price: Start from $0/month
Rating:4.8 / 5
Actindo Unified Commerce Suite by Actindo ag
Actindo Unified Commerce Suite app provides a tool that help store make order and shipping smoothy. It's inventory management and very appropriate for some store wants to support customers better.
Lessen your manual workload inside the lower back workplace and enhance your efficiency with a powerful lower back workplace and technique automation solution. Join all relevant sales channels online or offline. Work with a significant software program way to process statistics and orders globally. All applicable KPIs at a look. Examine your completely automated stock, sales, and sourcing facts, an entire trade platform inclusive of accounting, the factor of sale, multi-channel order and stock management a hit KPIs. It also transforms the top-quality hyperlink between all of your additives to have the most efficient facts anywhere. This app is considered as a comprehensive records integrations. It creates a staging and data manipulation platform.
So when you install this app, you can experience the professional site with many features of support to customers.
Highlight features
Can make process automation
Can connect all relevant sales channels
Support to analyze your fully automated inventory
Don't offer extra payment
Integrate comprehensive data
Price: 0
Rating:4.6 / 5
ShipRelay Fulfillment by Shiprelay, inc.
ShipRelay is a tech-enabled on-demand delivery, Warehousing & achievement management software program for small to medium size companies. This app allows you to take care of the delivery.
With the software and warehouse network, the most modern and low-cost ways of getting the product for your clients are at your fingertips. Inbound Labels help you buy inbound transport labels, product tagging and more on your stock. Actual-Time rates are one of exciting software program selects the excellent prices from each provider in actual-time. You can sync your inventory among all your sales channels so that you continually understand how an awful lot of products you have, and we will get you an exceptional rate for transport. Without problems talk with your providers, retailers, and the warehouse through internal communication messenger. Ship purchase orders and stock requests without delay for your suppliers.
So with the ShipRelay Fulfillment app, you can optimize your store and attract more customers.
Highlight features
Don't require any obligations
Offer custom packaging options
Can sync your stock
Provide real-time quotes
Can purchase inbound shipping labels
Price: 0
Rating:5.0 / 5
Endear Outbound Retailing by Endear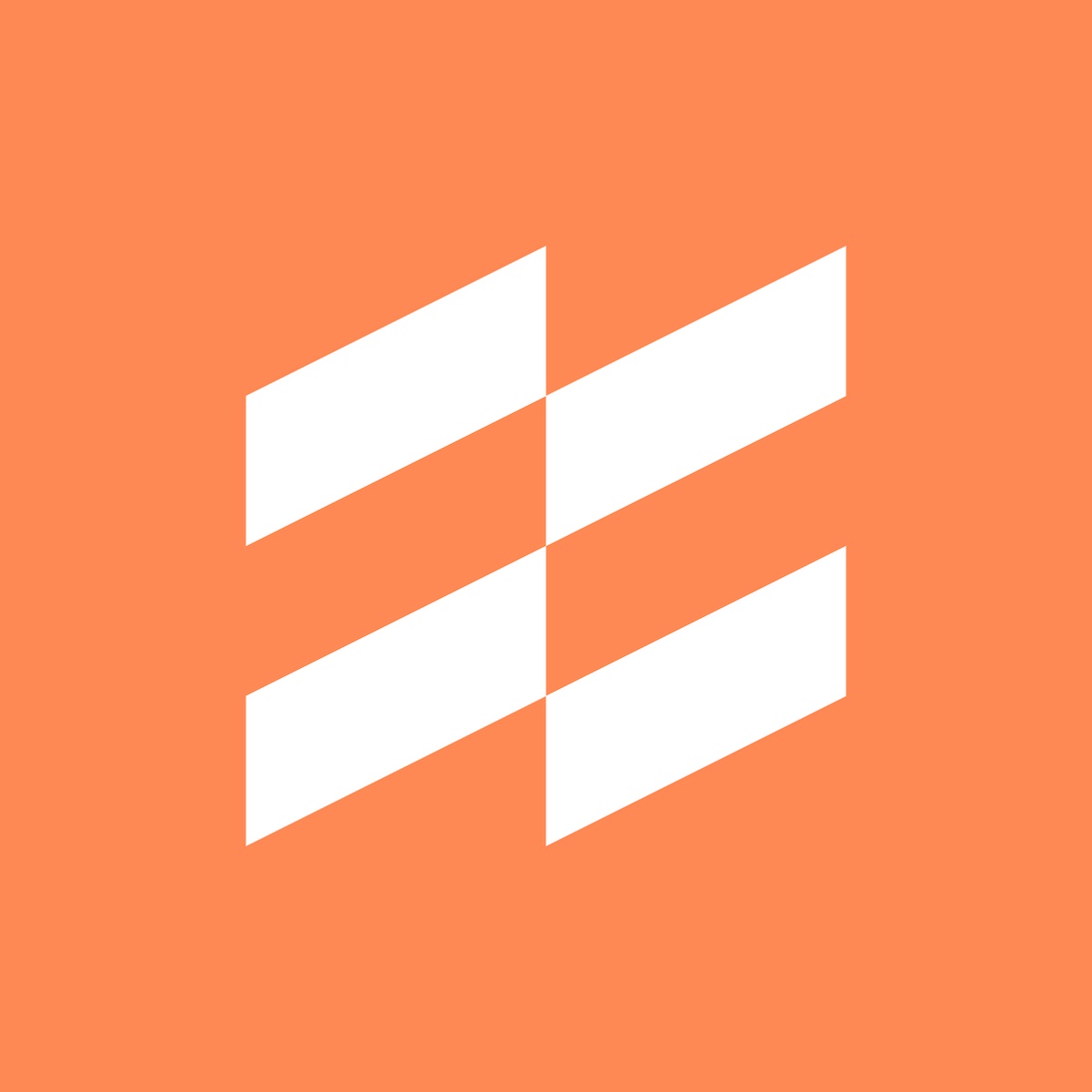 CRM or Customer Relationship Management is defined as a technology to manage the company's relationships and interactions with customers and potential ones. This CRM plays a pivotal role in business success, especially in online selling. However, it is not easy for any online sellers to target their customers. This Endear Outbound Retailing app will be a solution for them to contribute good reputations with messaging and CRM.
The effective features of Endear Outbound Retailing will be an effective tool to access proactively to customers. With the technology of Endear team, this Endear Outbound Retailing app support the Shopify store owners to segment their customers and find out what kind of customers would be the most potential. Moreover, with the chosen content with client profiles at the right time. Depending on different kind of customers, the app will specify each of them. In addition, the Shopify store owners can send multiple contents via their emails or SMS so that the Shopify sellers can approach their potential customers anywhen and anywhere.
Through the valuable data, this app also allows the app users to understand more about their customer with notes or observations. Therefore, it is possible to drive, track the sales and then make a report about every customer's activities in their shops.
Highlight features
Segment and cohort the customers
Access to customers with the professional content at the right time
Create unique content which is suitable for each customer
Send emails and texts
Connect to customers via SMS
Price: Free plan available. 30-day free trial. Additional charges may apply.
Rating:5.0 / 5
eRetail Express by vinculum solution pvt. ltd
eRetail Express offers a one-stop solution for all of the enterprise wishes of dealers, brands, retailers, and vendors. Key functions of eRetail Express encompass professional items to make your keep increasing sales.
The first and foremost features of this app allow omni-channel order and inventory control through a single dashboard. You will have a real-time view of stock throughout all channels. Value-powerful success leveraging more than 40 integrations to logistics partners. Simplify returns management via lowering the stock processing time for lower back items. Our modular product additionally has additional functionalities which include Automate Catalog listing, Warehouse management, charge Reconciliation, Tax automation, Loyalty control, and so forth. Combine both online and offline channels and revel in a really perfect omni-channel enjoy. The real-time view of your stock across all channels and replenishment of the usage of a single dashboard will help your store raise the revenue.
When you decide to buy eRetail Express, you will own a powerful tool to optimize your sales.
Highlight features
Can send quote requests for product
Provide inventory management
Provide real-time view of Inventory
Integrate up to 150 leading webstores
Can cost-effective fulfillment
Price: $15/month
Rating:1.0 / 5
Omnified by Omnified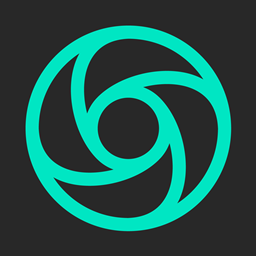 Omnified, which is developed by Omnified team, is a powerful tool for all Shopify store owners to boost in-store conversion rate, empower & motivate staff and connect with your customers. With Omnified, when an in-store browser has a product in mind but does not buy it in that visit, you can still turn him or her into customers by sending that browser the link to that product. Your staffs will be the one to build customer relationships by capturing in-store browsers contact details. After getting the contact information, Omnified will send timed reminder emails automatically or will cancel them if your customers order in the meantime. On top of that, we provide you with the ability to rack results and see staff engagement metrics to improve your business. Please note that there are some certain conditions to use the Omnified platform. Let's increase your sales by installing Omnified now!
Highlight features
Enable staffs to capture in-store browsers contact details
Send links to the products that the browser is interested in
Send timed reminder emails automatically
Cancel follow-up emails if customers order in the meantime
Track results and staff engagement metrics
Price: Free plan available. 30-day free trial.
Rating:5.0 / 5
How AVADA.io ranks Shopify Omnichannel apps list
These above 9 Omnichannel apps for Shopify are ranked based on the following criterias:
The ratings on Shopify App store
The app's rank on search engines
The prices and features
The app provider's reputation
Social media metrics such as Facebook, Twitter and Google +
Reviews and assessment by AVADA.io
Top 9 Shopify Omnichannel Apps
Special thanks to all vendors which contributed the best 9 Shopify Omnichannel apps. We honestly recommend you to give every app above a try if possible. We create Shopify apps review series with the aim of helping Shopify online stores find the best Omnichannel for their website. All of the information on the review (including features, description, prices, and links) is collected from the vendor's website or their own published page/ selling channels.
The list of the 9 best Shopify Omnichannel apps is kept up-to-date on a regular basis by our team. Please feel free to reach us out if you have any questions related to this app review.
Don't see your app on the list? Wanna contribute more content to this review? Contact us
People also searched for
shopify omnichannel apps

omnichannel apps for shopify
top omnichannel for shopify

top shopify omnichannel apps