Top 10 Best Shopify Menu Apps in 2023
10+ Best Shopify Menu Apps from hundreds of the Menu reviews in the market (Shopify Apps Store, Shopify Apps) as derived from AVADA Commerce Ranking which is using AVADA Commerce scores, rating reviews, search results, social metrics. The bellow reviews were picked manually by AVADA Commerce experts, if your app about Menu does not include in the list, feel free to contact us. The best Menu app collection is ranked and result in December 2023, the price from $0. You find free, paid Menu apps or alternatives to Menu also. The Top 50+ Shopify Free Apps for Every Store.
Quick Comparisons of the Best Shopify Menu Apps
| # | App Name | Vendor | Pricing | Rating | Image | Action |
| --- | --- | --- | --- | --- | --- | --- |
| 1 | Buddha Mega Menu | Buddha Apps | Start from $0/month | 4.7/5 ⭐️ | | Get app! |
| 2 | Collection Filter | Supple Apps | From $4.99/month. 7-day free trial. | 4.6/5 ⭐️ | | Get app! |
| 3 | Meteor Mega Menus | Helium | $14/month. 7-day free trial. | 4.8/5 ⭐️ | | Get app! |
| 4 | Globo Mega Menu | Globo | Start from $0/month | 4.9/5 ⭐️ | | Get app! |
| 5 | Filter Menu | Power Tools | $14.99/month. 14-day free trial. | 4.9/5 ⭐️ | | Get app! |
| 6 | Categories Uncomplicated | Lightenna Ltd | $10/month. 10-day free trial. | 5.0/5 ⭐️ | | Get app! |
| 7 | Menus Uncomplicated | Lightenna Ltd | $5/month. 10-day free trial. | 4.6/5 ⭐️ | | Get app! |
| 8 | Smart Mega Menu & Navigation | qikify | Start from $0/month | 5.0/5 ⭐️ | | Get app! |
| 9 | ICONX- Too Many Widgets | Scorpio Lab | Free plan available. 15-day free trial. | 5.0/5 ⭐️ | | Get app! |
| 10 | Widgetic (Accordion Gallery) | Widgetic | Start from $0/month | 5.0/5 ⭐️ | | Get app! |
Top 10 Best Menu Apps for Shopify stores:
Here is a list of 10 best Shopify Menu apps:
Buddha Mega Menu by Buddha apps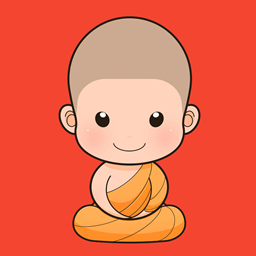 Buddha Mega Menu developed by Buddha Apps is am at helping customers to discover your collections and products and make them stop on their page for longer thanks to attractive displays of products in your menu. With the app, you can include products, collections, pages, blogs, url's, and contact form in the menu. If you want an easy navigation, the app allows to generate link lists and show the product images, name, and price with featured products as well as link lists with pictures widgets. Moreover, Buddha Mega Menu enables you to easily create automatic newest and best-selling products collections. If you do not know how to connect with your customers, don't worry since you can interact with shopper via a contact form. Additionally, the app provides users with four submenu types that can help match your store to maximize your benefits. With available free plans, the app ensures that it works daily to be compatible with all of the Shopify themes and mobile and tablet friendly.
Highlight features
Offer easy Dashboard and design menu in a few seconds
Provide users with countdown feature
Boost discounted products, best sellers, new products, and sales banners
Support submenu types to integrate with Shopify themes
Connect customers via contact forms
Price: Start from $0/month
Rating:4.7 / 5
Collection Filter by Supple apps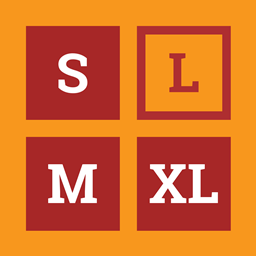 Collection filter by Supple confers many amazing features for your Shopify store. First, the app helps create filters to allow customers to find your products by vendor, size, color or custom options. In fact, automatic filters can be easily made and can sort the products based on the information in product descriptions. In addition, you can create manual filters to deal with custom sorting selection. With the autotag feature of the app, users can type in a field things they need to categorize like type, size or color. Besides making your life better, filtering can provide customers with better shopping experiences because those filters which are displayed as navigation menus can aid your customers to figure out the way around your online store. Take note that some customization options also add translating or renaming for each option. Another feature is that the app can increase the engagement and then reduce your bounce rate.
Highlight features
Allow customers to easily search products based on different elements
Generate manual and automatic filters to organize collection easily
Display multiple filters and customize the filter appearance
Provide users with auto-tag feature
Improve engagement and reduce bounce rates
Price: From $4.99/month. 7-day free trial.
Rating:4.6 / 5
Meteor Mega Menus by Helium
Meteor Mega Menus app is loaded with some templates that are designed to help organize collections, products, and pages for your Shopify shop. You can customize colors, text, animations or other settings in the template and the app always builds up new templates to provide users with style and layout choices. You can easily include Meteor in your shop with several simple steps and you do not need to edit the theme's liquid code. In fact, the app enables users to build up menus in minutes and, at the same time, the app team also offers help through documents including guidance with videos. If you still get troubles, don't worry, the app team is available to assist you. As you might not know about, menus are considered as one of the initial things for your customers to connect with the shop and it can access lots of visitors. Also, the app provides users with a tailored mobile menu which is more user-friendly.
Highlight features
Create professional and beautiful menu templates
Build menus in seconds
Generate mutiple level menus to display products
Allow customers to search for products they are looking for to increase sales
Provide users with user-friendly mobile menu experiences
Price: $14/month. 7-day free trial.
Rating:4.8 / 5
Globo Mega Menu by Globo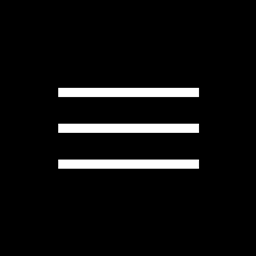 Globa Mega Menu developed by Globo is known as a free mega menu app with amazing design. The app is easy to install and generate awesome menu to make creative and fully customized mega menu configurations. You can easily generate a mega menu for your Shopify store in a few minutes without being required technical knowledge. Take note that the app is quite compatible with Shopify themes, hence, if you use any custom theme, you had better contact with the supporting team to integrate the app with your themes. In addition, the app provides you with many kinds of menus and both horizontal and vertical menus. Moreover, every mega menu is highly customized from the effect, fonts to backgrounds. Another feature of Global Mega Menu is that it supports featured products, collections, blog posts or contact form. With submenu, you can make many columns and rows or change the position of menu items. Don't worry that you can chat with the supporting team of the app via Live Chat during the working hours from Monday to Saturday.
Highlight features
Generate mega menus in several minutes
Customize every style and design for Shopify themes
Provide advertisements in a submenu to increase coversion
Add background photos to submenu items
Integrate with Shopify theme to match Shopify store
Price: Start from $0/month
Rating:4.9 / 5
Filter Menu by Power tools
Filter Menu by Power Tools developed by Power Tools focuses on promoting your navigation as well as conversion with the collection filters. In fact, the app allows you to improve your store navigation because it is well designed based on the leading retailers such as Ebay or Amazon, which provides customers with amazing shopping experiences and boost up the conversion rates as well. In addition, you can maintain the hands-free filter so that you can receive the full experience of the filter menu. At the same time, the "tag sync" feature can maintain and sort your own filter menus. Moreover, you can filter options flexibly, which means that filters are created based on brand, price, types or variants, including color, size, tags or collection. Take note that when you use a native theme, the app's supporting theme can tailor the app under your requirements. With only 14 days of free trial and easy installation, you can get started today without coding. In case you have any trouble, the app's supporting team is willing to listen to you and aid you support at any time.
Highlight features
Get navigation optimized by creating, change and maintaining filter menus
Streamline customers' shopping experience to promote conversion
Boost up store navigation
Provide users with flexbible filter selection
Easily install with a single click to save users'time and money
Price: $14.99/month. 14-day free trial.
Rating:4.9 / 5
Categories Uncomplicated by Lightenna ltd
Categories Uncomplicated run by Lightenna Ltd is a right app for any Shopify store. The first feature of the app is that it helps users organize their collections into a structure that their customers can easily understand although they just glance at that. In addition, the app includes three in one bundle of products, which means it can cover all of the bundled products. With the app, it highly recommends users to opt for themes with sidebars, select the place for the category list, cut, and paste the embed because the category lists must be embedded some places on the site and it requires a HTML or CSS coding knowledge. In fact, the app is unable to provide users with services to embed this for the store or customize the Shopify themes to make the category different, hence, you can opt for the app's sisters requiring no coding. Categories Uncomplicated allows users to present their products better and serve for search engines to improve SEO. Users can index their product collections with a unique URLs.
Highlight features
Organize products to help customers easily find and discover
Target SEO improvement thanks to publishing categories
Include a category list in users'navigation
Display the app's features on a live store
Allow users to present products to the search engine
Price: $10/month. 10-day free trial.
Rating:5.0 / 5
Menus Uncomplicated by Lightenna ltd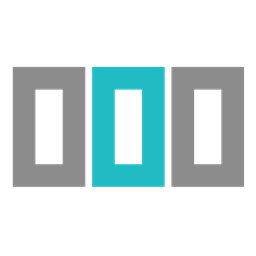 Menus Uncomplicated powered by Lightenna Ltd does its work like what it has been saying on its name: the application that will make your menus less complicated. With Menus Uncomplicated, you can categorise your products from your menus so that it will be easier to search for or to discover. The categories provided can come with various levels including categories, sub-categories, sub-sub-categories, etc as long as it was from the Shopify Navigation. More than that, Menus Uncomplicated will show the available number of products in each menu and you can add new products to it so that the customers can understand all of their choices to the fullest. Menus Uncomplicated requires no HTML coding knowledge or modification of your current theme, and can me customized to match with your store's look and feel. Get Menus Uncomplicated for your own and receive a 10-day free trial.
Highlight features
Categories in your menu
Multiple levels of categories
Show product counts
Customizable look and feel
Requires no HTML coding or modification
Price: $5/month. 10-day free trial.
Rating:4.6 / 5
Smart Mega Menu & Navigation by Qikify
Smart Menu launched by qikify is known as a free mega menu app. The app can help you save money and time to generate impressive Shopify navigation and clear it to help customers find your products easily. Smart Menu enables you to place the products, along with promotional banners on the mega menu to catch customers' attention. Users can easily boot sales by offering best deals to the navigation. The app contains some of the amazing features such as unlimited quantity of menu items, dropping and dragging menu items or editing menu with the real-time preview. In addition, the app provides users with both horizontal and vertical menu and enables users to include many kinds of menu items. With just one click, you can choose a menu from the Shopify navigation to replace by smart menus or apply CSS selector to include an advanced menu. Some of the app's features are also highly customized like custom color and font or animation to display a submenu.
Highlight features
Make multiple leve menus without coding or fee
Include different kinds of menu or many menus
Allow users to boost advertising banners and promote products on mega menu
Hide menu items on mobile or desktop
Customize fully every menu option
Price: Start from $0/month
Rating:5.0 / 5
ICONX- Too Many Widgets by Scorpio lab
Personal data privacy is so important with the European region. The General Data Protection Regulation (GDPR) plays the important role in the success of online traders. ICONX Shopify app is what the store owners are looking for, especially, it is totally free and user-friendly. One of the best features from ICONX is customizable layouts that help the store owners to impress their customers at first sight with beautiful icons, displayed text, color pallets, images, etc. By the mini menu, this app also supports the visitors to buy more, which increase the sales of customers. Moreover, the admins can create the Thumb Zone Navigation Menu to collect the essential data from customers faster and easier. In addition, the Shopify stores will more trustful with Made with love and exclusively for your Shopify store. This ICONX app can integrate with other Shopify store functions that help them to work fluently to optimize the sales.
Highlight features
Free and update lifetime
Provide one click installation
Help the customers find the top products by creating the mini menu
Integrate with Google Analytics and Google Ads
Support to collect the information of customers quicker and easier
Price: Free plan available. 15-day free trial.
Rating:5.0 / 5
Widgetic (Accordion Gallery) by Widgetic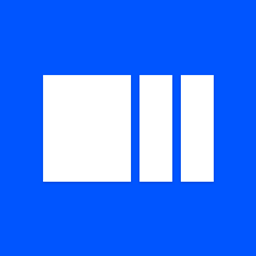 Widgetic (Accordion Gallery), which is released by the Widgetic team, is an important tool for all Shopify e-commerce administrators to create an interactive navigation menu using product images. With Widgetic (Accordion Gallery), you are enabled to display your product images in a compact space as a slideshow. By doing so, we make sure that you will let your customers easily approach your interesting content. This extension is entirely suitable for displaying many hero images at once. Give it a try today!
Highlight features
Provide support to make your website highly responsive
Easily change the ratio for videos and maps
Allow adjusting dimensions in the settings
Suitable for YouTube and Vimeo videos, and Google Maps
Require no coding skills to install
Price: Start from $0/month
Rating:5.0 / 5
How AVADA.io ranks Shopify Menu apps list
These above 10 Menu apps for Shopify are ranked based on the following criterias:
The ratings on Shopify App store
The app's rank on search engines
The prices and features
The app provider's reputation
Social media metrics such as Facebook, Twitter and Google +
Reviews and assessment by AVADA.io
Top 10 Shopify Menu Apps
Special thanks to all vendors which contributed the best 10 Shopify Menu apps. We honestly recommend you to give every app above a try if possible. We create Shopify apps review series with the aim of helping Shopify online stores find the best Menu for their website. All of the information on the review (including features, description, prices, and links) is collected from the vendor's website or their own published page/ selling channels.
The list of the 10 best Shopify Menu apps is kept up-to-date on a regular basis by our team. Please feel free to reach us out if you have any questions related to this app review.
Don't see your app on the list? Wanna contribute more content to this review? Contact us
People also searched for
shopify menu app
shopify drop down menu app
shopify mega menu app
shopify seo menu app

shopify app icons for menu
sorting menu shopify app
the best mega menu app for shopify
hidden menu app for shopify
mega menu app shopify

shopify app sidebar menu
add menu from app to shopify store
best menu app for shopify
smart menu shopify
mega menu app in shopify

shopify accordion menu