Shopify Membership Apps 2021
2+ Best Shopify Membership Apps from hundreds of the Membership reviews in the market (Shopify Apps Store, Shopify Apps) as derived from AVADA Commerce Ranking which is using AVADA Commerce scores, rating reviews, search results, social metrics. The bellow reviews were picked manually by AVADA Commerce experts, if your app about Membership does not include in the list, feel free to contact us. The best Membership app collection is ranked and result in May 2021, the price from $0. You find free, paid Membership apps or alternatives to Membership also. The Top 50+ Shopify Free Apps for Every Store.
2 Best Membership Apps for Shopify
Here is a list of 2 best Shopify Membership apps:
Membership by Aaaecommerce inc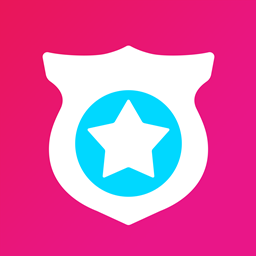 Membership ‑ By AAAecommerce, which is published by AAAecommerce Inc, is a powerful assistant for all Shopify store owners who want to create a membership for the Shopify store. Membership application allows you to create unlimited membership recurring levels and you can use those membership levels to protect your pages and your collections. This app also enables you to show or hide the chosen content like pages, collection, add to cart button. In addition, you can auto-tag the members in the specific pages and collection according to their level of membership. Moreover, by using Membership, you are able to configure it to have free and paid membership. You won't have to worry about the security since the payment for paid membership will be done via Stripe. And through Stripe, you can accept one-time membership payment as the Membership application support both one-time and recurring payment. On top of that, all the payment history will be stored in the app and seen in transaction menu from the app dashboard. Explore more benefits it offers by installing Membership ‑ By AAAecommerce with a few clicks!
Highlight features
Allow only your members to see and use protected content
Provide unlimited levels for memberships
Allow users to set free or paid membership
Support one-time and recurring/subscription payments
Archive the payment in the dashboard
Price: $9.99/month. 7-day free trial.
Rating:3.4 / 5
POS Membership by Webkul software pvt ltd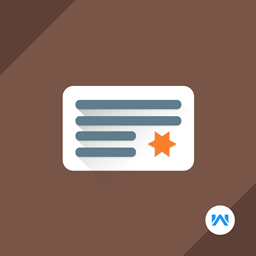 Your company wants to take advantages of membership cards to boost sale revenue? Would you like to keep customer come back? POS membership is absolutely your answer. POS membership offers a lot of amazing features. First, the app creates loyalty points to incentivize merchants to keep coming back. The app lets buyers earn points for each product and the point would be accumulated into their membership card. When their points reach a certain level, they can get discounts for later purchase. Second, POS membership allows shops' admins to update the membership status based on the point that customers collect. In additions, admins are able to set transparent regulations so that your store may not get troubles with the procedure of calculating points for purchasers. Last but not least, POS membership enables you to use mail configuration to send the latest information to customers. The trial version is available in 3 days, then you pay $9 per month to use permanently.
Highlight features
Create loyalty points rules
Offer membership cards for merchants
Provide mail configuration
Renew memberships of members
Set clear regulations for adding points
Price: $9/month. 3-day free trial.
Rating:0.0 / 5
How AVADA.io ranks Shopify Membership apps list
These above 2 Membership apps for Shopify are ranked based on the following criterias:
The ratings on Shopify App store
The app's rank on search engines
The prices and features
The app provider's reputation
Social media metrics such as Facebook, Twitter and Google +
Reviews and assessment by AVADA.io
Top 2 Shopify Membership Apps
Special thanks to all vendors which contributed the best 2 Shopify Membership apps. We honestly recommend you to give every app above a try if possible. We create Shopify apps review series with the aim of helping Shopify online stores find the best Membership for their website. All of the information on the review (including features, description, prices, and links) is collected from the vendor's website or their own published page/ selling channels.
The list of the 2 best Shopify Membership apps is kept up-to-date on a regular basis by our team. Please feel free to reach us out if you have any questions related to this app review.
Don't see your app on the list? Wanna contribute more content to this review? Contact us
People also searched for
shopify membership apps

membership apps for shopify
top membership for shopify

top shopify membership apps