Increase Conversion & Sales
Shopify Increase Conversion & Sales Apps 2021
23+ Best Shopify Increase Conversion & Sales Apps from hundreds of the Increase Conversion & Sales reviews in the market (Shopify Apps Store, Shopify Apps) as derived from AVADA Commerce Ranking which is using AVADA Commerce scores, rating reviews, search results, social metrics. The bellow reviews were picked manually by AVADA Commerce experts, if your app about Increase Conversion & Sales does not include in the list, feel free to contact us. The best Increase Conversion & Sales app collection is ranked and result in April 2021, the price from $0. You find free, paid Increase Conversion & Sales apps or alternatives to Increase Conversion & Sales also. The Top 50+ Shopify Free Apps for Every Store.
23 Best Increase Conversion & Sales Apps for Shopify
Here is a list of 23 best Shopify Increase Conversion & Sales apps:
AVADA Email Marketing by Avada commerce
Among many email marketing app, AVADA Email Marketing is the most outstanding and reasonable solution for any Shopify merchant that aim to convert their customers and build long-life customer relationships. Designed to optimize Abandoned Cart cammpaigns, AVADA Email Marketing follows up your visitors and reminds them to continue their purchase quickly.
With an user-friendly interface, AVADA Email Marketing is simple to use for even non-technical people. And for who have no ideas on designing, the app does support email templates that are proven to work well and ready-to-run right away.
Moreover, you can easily manage your contacts with automatic data synced from your Shopify store. Segment them and target specific segments for your emails will help you get the best results possible. Install AVADA Email Marketing for fee, why not?
Highlight features
Cover lost sales with Abandoned Cart Email automation
Welcome emails to new customers, new subscribes, unsubscribers
Drag and drop email builders for non-tech people
Ready-to-use email templates
Stunning Spin-to-win & Popup to collect leads easily
Price: Free
Rating:5.0 / 5
Product Review ‑ Photo Reviews by Avada commerce
Photo Review by AVADA Commerce is a great app that supports online stores to increase trust and boost conversions by displaying the customers' photo reviews of the products.
Text reviews are necessary, but adding a real photo of your products to the review will strengthen the authenticity and incredibility. AVADA Photo Reviews will enable and stimulate your customers to leave reviews with one or multiple self-taken photos of your products so that there will be a collection of trustful and vivid reviews for the next buyers to refer to. The photos customers upload to your review section will not be affected in quality or sizes so that you don't have to worry about the different customers' photo reviews that will destroy your site performance and look. You can confidently place a review section on any page on your website.
What's more, the app supports a friendly review reminder. Customers might forget or just don't want to write a review after purchasing, so this review reminder will be an effective solution to help you collect the reviews without annoying and pushing them. There are two ways of using a review reminder, one is on-site review forms, and the other is through follow-up emails. With follow-up emails, you can use eye-catching pre-made templates to attract customers and persuade them to leave reviews or request additional photo reviews.
An advanced report will assist you in tracking customer reviews and reminder emails. It provides you with reviews listed based on customers, products, and ratings, while the reminder email report will let you know the total emails sent, email opened, and reviews written.
AVADA Photo Reviews makes your customer review section more reliable with photo reviews, which is one of the most effective way to tell customers about your products and encourage them to make payment.
Highlight features
Upload various photo reviews
Flexibly display review section anywhere
Use review remider via on-site forms or follow-up emails
Keep track of customer reviews via advanced report
Reward customers who leave photo reviews
Price: Free
Rating:5 / 5
Privy ‑ Exit Pop Ups & Email Marketing by Privy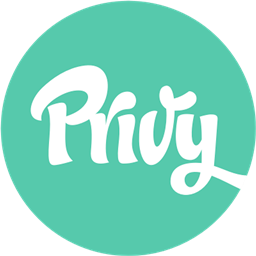 Privy - Exit Pop Ups & Emails is an app trusted by ecommerce businesses of all scales to capture and convert visitors to websites into subscribers and customers. Integrated with Shopify and Shopify Plus, Privy allows you to set up your account in a few seconds and get your first live campaign immediately. Everything for free. Without the need to have prior knowledge and skills in code and development, Privy equips you with a set of useful conversion tools to help your customer list grow from your own Shopify store. With more than 17000 users left a review and rated an overall score of 4.7 after experiencing the app, Privy is definitely a must-try app for all.
Highlight features
Inviting popups that get people to subscribe to your email list
Automatically sync contacts to Mailchimp & Klaviyo
Popups with discounts and exit intent to close sales before people leave
Automatic emails to bring old customers back
Create and distribute coupon codes
Price: Start from $0/month
Rating:4.7 / 5
Smile: Rewards & Loyalty by Smile.io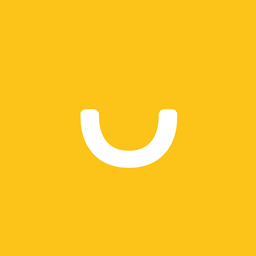 Would you like to increase the number of loyal customers? Do you want your brand to become a favorite choice for merchants? These questions are solved when you use Smile: Rewards and Loyalty. The app provides a lot of amazing features. Smile is equipped with account registration. When buyers visit your homepage, the box of the log-in requirement will appear to urge them to create an account or sign in. customers' subscription will assist you to know how frequent they buy goods at your stores, then you can create more sale promotion to stimulate their interest. Moreover, thanks to the subscription, store's admins are able to set VIP level and point cards for those who have the high score. Besides, you can send the latest information about your discount or new arrivals. In addition, Smile can connect with other apps and software such as MailChimp, Klaviyo, ReCharge, and Hubspot. The app offers two packages: free and growth ($50 per month).
Highlight features
Keep loyalty customers
Provide beautiful interface
Connect with popular marketing tools
Improve the marketing campaign
Increase brand recognition
Price: Free plan available. Additional charges may apply.
Rating:4.8 / 5
Mobile Converter [Discontinued] by Beeketing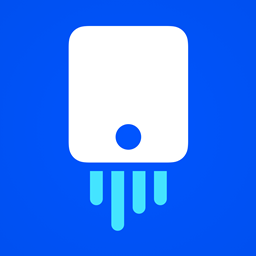 Mobile Converter is an app designed by Beeketing to help increase conversion rates and boost sales on mobile devices. This app is a must-have app for any online store owner who want to make money from mobile traffic. Mobile Converter allows you to create a fixed add-to-cart bar on the top of the bottom of the mobile screen so that your customers can add continuously add more items to cart while they are scrolling up and down the product page, which contributes to increasing average order value. In addition, you are also enabled to display your product images in full screen to deliver a detailed visual look of your products with a call-to-action button, which makes it easier for your customer to view and buy your products immediately. With these features, this app would bring a better mobile shopping experience and increase customer satisfaction as a result. Install it right away and experience it for free!
Highlight features
Set a fixed Add-to-cart bar on mobile screen
Provide a full-screen view of product images
Highly customizable Buy Now bar
Deliver a direct Call-to-action button
No coding skill needed
Price: Free
Rating:4.8 / 5
Plug in SEO by Sureswift capital
Plug in SEO by Plug in Useful is a 4.7-star Shopify app designed to be your SEO power tool for increasing traffic and sales. It would scan all of your SEO areas like page titles and headings, speed, structure and content freshness… to detect problems worth investing your time and budget in. You will be provided with a clear and detailed report on your store's SEO, blog and speed performance, as well as code snippets and instructions to fix the problems detected yourself. With the aid of Plug in SEO, you'll no longer have to be constantly worried about your SEO performance as all of these data will be sent to you periodically via email.
Highlight features
Provide a clear and detailed report on your store's SEO, blog and speed performance
Detect the problems worth investing your time in
Check all SEO areas like page titles and headings, speed, structure and content freshness...
Receive code snippets and instructions to fix the problems detected yourself
Constantly get reminded about your SEO performance via email
Price: Start from $0/month
Rating:4.8 / 5
TRUST by Varinode, inc.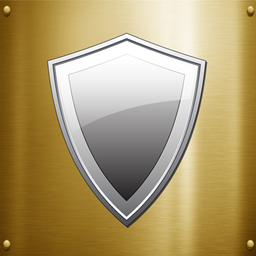 If you're a new and not well-known Shopify business, it is very likely that lack of consumers trust is a contributing factor for your humble sales. Online shoppers often spend less than 3 seconds on your store to decide whether they trust you - whether they want to purchase a product from you or not. This is why it is very important that you increased the liability of your store, which one easy way is by installing the TRUST app. It helps you create trust seals on your Shopify store, especially on the checkout page. These trust seals are visual cues that prove a particular store is secure, legitimate, and trustworthy. The app also allows you to display users review, which again, decreases your visitors security and thus, boosts conversion rates.
Highlight features
Free trust badges and review tools, proven to increase sales
Make customers feel safe with trust seals
Make it easy to display user reviews on your store
Allow users to write publicly displayed reviews
Custom design for trust seals to best fit your store's design
Customize where to display the seals on your store
Price: Free plan available. 5-day free trial.
Rating:4.9 / 5
Yotpo Reviews, Photos, and Q&A by Yotpo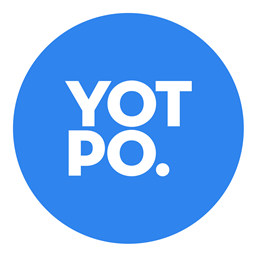 Yotpo Reviews, Photos, and Q&A, which is provided by the Yotpo team, is an outstanding assistant tool for all Shopify e-commerce store administrators to boost conversion rates by collecting and showing product reviews, photo reviews, site reviews, and Q&A. With Yotpo Reviews, Photos, and Q&A, you are enabled to build trust, drive traffic, and gradually increase conversion. This application supports you to share the best content of customer on social channels automatically in order to help the buyers make better business decisions after reading the previous feedbacks from customers. Additionally, The free plan of Yotpo features Review Request Emails, which allows you to gather reviews with a single frictionless request, Advanced Moderation & Commenting, which enables you to choose what to establish, set it to be public or private, and way more. Only with several clicks can you simply and quickly get Yotpo Reviews, Photos, and Q&A installed! Get it today.
Highlight features
Get product, site, photo reviews with Review Widget
Display customer's reviews on site
Show your store's ratings in search results and Google ads
Share the best content from users in social channels
Help in the decision-making process from the reviews
Price: Free to install. External Charges may apply.
Rating:4.5 / 5
Kit by Kit crm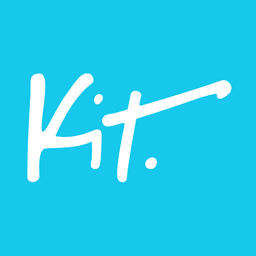 If you are a Shopify merchant who: haven't got any experience in online marketing, don't have the time and budget to hire a marketing expert to manage your social channels, Kit is just exactly designed for you. The app plays the role of your FREE artificial intelligence marketing employee who would recommend to you the marketing activities that would boost sales. Simply by messaging Kit over Facebook Messenger, SMS or Ping, you could create Facebook ads, send your customers personalized emails, create a discount code and so on. The return Kit offers to you would be in the increased sales and the time saved by having Kit manage your marketing. In addition, Kit works in partnership with many other Shopify apps. This means that, when connected to other compatible apps, Kit would be given a power-up to do even better in the task of helping you market your store.
Highlight features
Get help with Kit, your marketing assistant
Create Facebook ads easier than ever before
Discover your market on Instagram
Send your customers personalized emails
Create a discount code with ease
Price: Start from $0/month
Rating:4.3 / 5
Conversio Marketing Automation by Conversio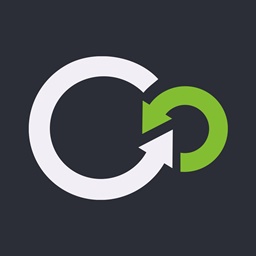 It is true that there are a lot of marketing types in which email marketing is a popular way used by a lot of enterprises because it is money-saving. Therefore Conversio marketing automation is built to create an automated system of sending newsletters to customers. There are a lot of awesome features in Conversio automation. First, the app runs speedily when connecting with Shopify shop to sync working goals. Moreover, the app also provides you with an analysis of your purchase history so that you can have an insight into what shoppers tend to buy and whose response they are. Then you can change your content of newsletters to provoke them to buy more. Second, with the app, the admins can provide discount codes or coupons on each item to capture customers' trust and increase the brand's loyalty. Last but not least, integration with other software and programs make the app become more convenient for your stores when you want to import or export your items from one place to one place. The app allows you to use freely in 30 days and after that, you have to pay $20 per month to experience the full service.
Highlight features
Create effective email marketing
Boost customers' engagement
Gather shoppers' feedbacks
Integrate with other softwares
Offer simple interface
Price: $20/month. 30-day free trial. Additional charges may apply.
Rating:4.8 / 5
AfterShip Returns Center by Aftership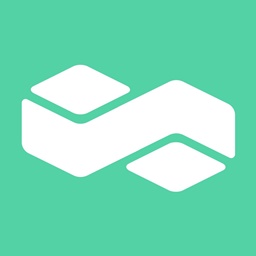 Creating a satisfied post-purchase experience and increase the number of repurchases is always the mission of any businesses. AfterShip Return Center will be a suitable option for internet-based stores to optimize marketing and increase the profit. AfterShip provides a lot of great features. First, the app helps customers confirm their return requests in a few clicks without sending emails. You don't need to make a returning form but set a few choices so that you can control the number of returned items. Besides, solutions are recommended to clarify the return procedure such as refund to the original payment method, return to store credit and exchange. Last but not least, automation rules are equipped with a view to reducing the risk of return. The 14-day free trial is available and after that, you can choose one out of four packages: starter (free to install), essential ($9 per month), growth ($29 per month) and pro ($99 per month).
Highlight features
Confirm return requests without email
Establish automated notifications
Ensure exchange and refund in a timely manner
Manage the number of returns via a portal system
Provide prepaid shipping labels
Price: Free plan available. 14-day free trial. Additional charges may apply.
Rating:4.7 / 5
Referral Candy by Referralcandy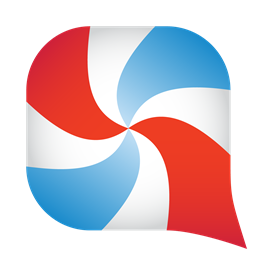 Capturing more customer is not an easy task and keep buyers coming back is even more difficult. Don't worry too much because you can make the task more effortless by using Referral Candy. Referral Candy brings to a lot of amazing features. First of all, the app offers customizable design for pop-ups and emails that you send to customers. The designs and templates are available via Theme Editor where you can find great filter, background, and fonts to make the impression with your buyers. Second, Referral Candy can help store's managers to keep track of referral programs. The app generates higher revenue and exerts an impact on retailers through sale records. Moreover, free gifts or coupons are also tailored for admins to distribute to merchants. Last but not least, Referral Candy is friendly with other marketing, optimization sales apps such as MailChimp, ReCharge, Paywhirl and so on. The five-star support system is equipped to assist customers at any time. The app offers a 30-day free trial then you have to pay $49 per month to use the whole package and leverage your sale revenue.
Highlight features
Customise the design of popups via Theme Editor
Keep track of referral programs
Display various ways of rewards like gifts, coupons
Equipe with five-star support system
Use dashboard for important metrics
Price: $49/month. 30-day free trial. Additional charges may apply.
Rating:4.9 / 5
Instagram shop by Snapppt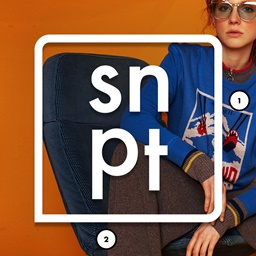 Instagram shop by Snapppt is an app which allows customers to shop on your Instagram feed. This app offers several features which can be useful for you. Firstly, this app can help you increase sales by linking your Instagram images with your products. You can make shoppable, product page galleries, embeddable Instagram galleries, catalogs & lookbooks from your feed and put anything you want in it. Secondly, by using the visual marketing analytics, you can identify the images that prompt your visitors to come to your shops and the ones that compel them to buy which can help you gain deep insights into customer engagement and conversions. Besides, with Snapppt, you can make your Instagram feed become your next visual customer acquisition funnel, sales pipeline which would make it easy for your followers and prospects who come from other channels to buy the product they see in your Instagram posts. Install now and experience these great features for free.
Highlight features
Increase sales and revenues
Link Instagram images with products
Offer visual marketing analytics
Easy to use and setup
It's 100% free
Price: Free
Rating:4.7 / 5
Pre‑Order Manager 2.0 PreOrder by Spurit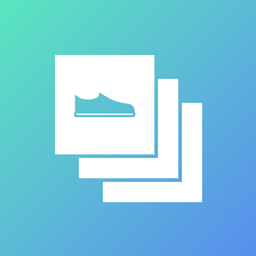 It is not easy for any Shopify store owners to find out the solution for the ordering and shipping management. By installing this Pre-Order App, the online merchants enable totally eliminating the out-of-stock issues in their shops. This app plays an essential role for their store's websites. In addition, this app has been developed with the most effective features from SpurIT vendor, which is the reason why it was used by more than 20,000 merchants around the world.
Instead of the Add to cart button, the PreOrder supports the users with the PreOrder button, by which they can motivate their visitors to buy more and more. Moreover, the store owners do not need to invest much in their products, the sales with the support of this app will increase dramatically. The payments can be collected easily and quickly with this app. Especially all the pre-orders will be scheduled the start and end dates detailly. Without any codes, this app is totally user-friendly so even the beginners can utilize all the functionalities from this app.
Such as a professional app with highlight features, this Pre-Order app also provides the users with multiple additional features. One of the best features is the limitation of quantity for pre-orders. Furthermore, they can customize the pre-order button texts and descriptions on their own just by a click.
Highlight features
Pre-orders, Crowdfunding, Out of Stock, Coming Soon, Sold Out
Schedule pre-order start and end dates
Launch PreOrder button
Assess to customers more easily
Create a business strategies effectively
Collect payments easily and quickly
Price: $24.95/month. 7-day free trial.
Rating:4.8 / 5
Wishlist Plus by Swym corporation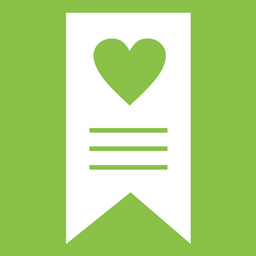 People are now going shopping online via multiple devices, from laptop, tablet to smartphone that sometimes it is difficult for them to pick up what they left earlier. Hence, Wishlist plus is produced to bring users with new experience of using wishlist. One of the advantages of this app is that clients don't need to login to create their wishlist. Moreover, the customer's data is synced across devices that it is easier for them to see their search history and shopping is more interesting in some way. The app also allows shop owners to customize the design of the wishlist that you can edit it to blend with your store's theme or to follow your taste. Furthermore, the software provides smart dashboard, including metrics and reports of the wishlist using on your Shopify store then management is simpler than before.
Highlight features
Simple to change the design of wishlist
No login required for visitors to add wishlist
Support metrics and reports of wishlist activities
Sharing wishlist is available
Easy for customers to see their search history
Price: Start from $0/month
Rating:4.9 / 5
One Click Social Login by Dev cloud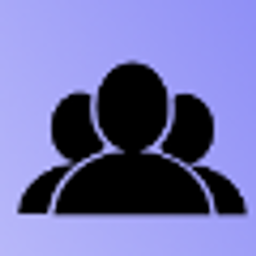 If you are worrying that your visitors would leave your store during sophisticated registration and signup process, then One Click Social Login is created for you. Designed by Dev Cloud, One Click Social Login provide a perfect solution for e-commerce store owners to acquire more registered customers with super simple signup. Just with one click using their favorite social network, customer can easily log in and visit your store site, which helps reduce irritability and create a comfortable feeling for visitors, converting them into buying customers and increasing store sales. All you have to do is enabling the automatic installation or manually pasting a simple code in your templates on the place where you want to show the social login buttons - super easy to use - no design skill needed.Install it now and enjoy our 15-day free trial!
Highlight features
Automatic signup and signin integration with powerful social networks
Get more register users with simplified customers signup
Create a personalized experience for customers by configuring app ids
Track registered users with admin panel
Customizable social login popup with pro plan
Price: From $4.99/month. 15-day free trial.
Rating:4.8 / 5
Back in Stock by Back in stock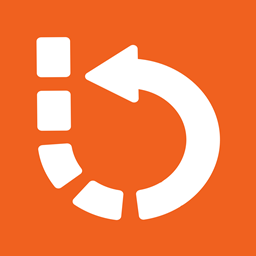 You do not want to lose the sales when the inventory run out. The Back in Stock invented an app for this problem. Its name is Back in Stock app. This app is simple to set up and runs automatically. Moreover, there are many features that make your stores become attractive to your customers. For example, the Automated email alerts feature will help the Shopify owners to manage the customers signup or whenever the email comes. When you restock products the waiting customers are emailed instantly to bring them back to your store and complete the purchase. In addition, this theme integrates with different themes and Marketing apps such as MailChimp, CampaignMonitor, ConstantContact, etc. Last but not least, the Back in Stock allows you to make your own button or use our flexible JavaScript API.
Highlight features
Automate email alert
Integrate with Themes and Marketing apps such as MailChimp, CampaignMonitor, ConstantContact,
Create custom experiences with your own button or use our flexible JavaScript AP
Powerfully customize
Easy to set up
Price: From $19/month. 30-day free trial.
Rating:4.9 / 5
Socialphotos by Tinyspacehouse, llc.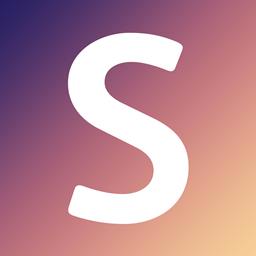 Have you ever heard of Socialphotos app developed by TinySpaceHouse, LLC? If no, you might want to read this review. The first key feature of this app is that it allows to collect the customers' photo from the social media using hashtags or website widgets. You can help shoppers to create their own best albums to show their images on your website. In addition, the app can help organize and manage photos. This means it approves curated images before they are published online as well as make a product-related collection. After publishing curated images, Socialphotos provides you with credibility to the first purchasing. It builds trust when showing the best shopper product photos. Additionally, Socialphotos can measure customers' insights. The app keeps track of the social media connecting with the app's analytics, which follow everything to help you plan your marketing strategies accordingly. The customers might find it interesting because there are so many ways available to post their images. Another feature is that it can accept posts in advance before the customers publish them on your websites, along with keeping your content strong and removing low-quality photos.
Highlight features
Collect customers' photos
Show the best customers' photo to build trust
Measure customers' insights
Display customers' photo in different ways
Keep content strong and remove low-quality photos
Price: From $10/month. 30-day free trial.
Rating:4.8 / 5
Wholesale Catalog Maker by Zination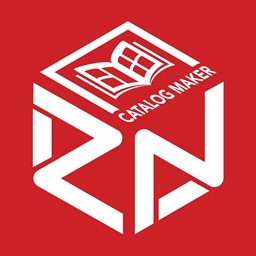 Developed by ZINation, Wholesale Catalog Maker is one of the smartest apps giving you the chance to make the wholesale items become your online store's products. With this, you will experience lots of beautiful features to increase your sales. First of all, it is not only customizable but also beneficial. You are provided with the most multifunctional tool named Catalog Maker Studio to make your custom e-catalog. In addition, you can use it to design your own templates for your page or products. The second special widget is that this app encourages your clients to make more purchases to get more discounts. The same product may have different discount levels. If the amount is smaller, the discount for it is also lower. Hence, to ensure their own benefits, they will make purchases as much as possible. Finally, this app simplifies the order process so that the customers are able to buy products more quickly and easily. For all of above, it's highly recommended that you should install Wholesale Catalog Maker now.
Highlight features
Provide you with plenty of templates to customize this app
Allow you to sell the wholesale products on your online store
Encourage your clients to make more purchases to get more discounts
Simplify the order process for the clients to buy products
Provide you with the most multifunctional Catalog Maker Studio
Price: From $25/month. 14-day free trial. Additional charges may apply.
Rating:4.1 / 5
Messenger channel by Shopify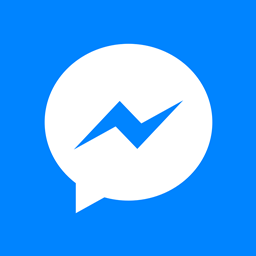 Facebook Messenger is considered the best channel that any Shopify store owners want to connect with their potential customers. By this Messenger Channel app the users can add their products to any browses. Therefore, it is totally easy for the users to use Messenger to maximize their revenue. Moreover, this app allows the shop owners to attract more customers to their websites and make purchases. The customers will be impressed with your store performances because of all the customizable tools. In addition, you also can track any buyers and Facebook sales by using the sales channels. Finally, there is a button called Message Us that helps your customers to contact and make comments about your products, therefore, you can optimize the customer satisfaction.
Highlight features
Increase the sale with Messeger
Update the customers automatically
Provide the Add the Message Us button
Fulfill Messenger orders
Track the sales effectively
Price: Free
Rating:3.7 / 5
OptinMonster Email Popups by Retyp, llc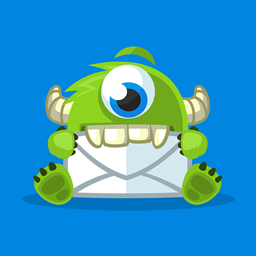 OptinMoster Email Popups designed by Retyp, LLC allows you to easily create forms to capture emails, deliver coupons, and other dynamic content to visitors. This app offers various features which might be useful for you. Firstly, it helps you to grow your email list quickly. It is because by using email popups, scroll boxes, welcome mats, etc. this app would help you convert abandoning visitors into your subscribers. Secondly, it can help you reduce cart abandonment and also boost sales conversions by using popup targeting such as Exit-Intent, Geo-location, OnSite Retargeting, and so on. Moreover, OptinMonster Email Popups' drag & drop builder feature allows you to create visually stunning email popup forms and campaigns which are optimized to achieve the highest conversion rates. Last but not least, you are not required to have any coding or development skills to set up and use this app. Install now to get a free trial experience this app for 30 days.
Highlight features
Create beautiful email popups
Collect visitors' emails
Reduce cart abandonment
Increase sales conversion
30-day free trial
Price: $49/month. 30-day free trial.
Rating:5.0 / 5
Checkout Boost [Discontinued] by Beeketing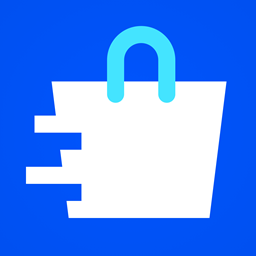 Checkout Boost by Beeketing is a 4.7-star app designed to help you decrease rates of cart abandonment, increase conversions and social traffic with its fundamental features. For example, the app helps you make use of the power of social media for referral traffic with social network sharing. It increases checkout conversion with countdown timer, exit-intent, as well as providing post-checkout upsell recommendations to customers. Plus, the app offers beautifully customized coupon themes which fit your store design perfectly.
Highlight features
Make use of social media for referral traffic with social network sharing
Increase checkout conversion with countdown timer, exit-intent and so on
Beautifully customized coupon themes
Sales gamification which boosts order value
Post-checkout upsell recommendations
Price: From $20.99/month. 15-day free trial. Additional charges may apply.
Rating:4.8 / 5
Boost Sales‑ Upsell Cross‑sell [Discontinued] by Beeketing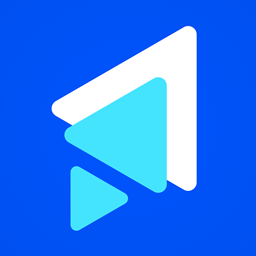 The app which is useful to increase the sales and conversion in Shopify stores is Boost Sales Upsell Cross-sell. Developed with the best technology, this app provides the shop owners with the optimum sales as well as customer satisfaction. For example, one of the best features is a popup which is an effective tool for customers to add more items to their cart and the suggestions about relevant products. Moreover, by Beeketing Artificial Intelligence, it is easy for the store owners to search which products they want and recommend them the top lists. In addition, when the customers want to finish the transaction by clicking the Check Out button, this app will display more items they might want to add before this step. Last but not least, this app also allows the customers to preview the products by Quick View and is responsive to different devices.
Highlight features
Provide smart coupon popups to boost the sales
Allow the shoppers to keep selling with upsell in the last minute
Automated product suggestion with the machine learning technology
Enable product preview with Quick View
Allow importing CSV files
Price: From $30/month
Rating:4.7 / 5
How AVADA.io ranks Shopify Increase Conversion & Sales apps list
These above 23 Increase Conversion & Sales apps for Shopify are ranked based on the following criterias:
The ratings on Shopify App store
The app's rank on search engines
The prices and features
The app provider's reputation
Social media metrics such as Facebook, Twitter and Google +
Reviews and assessment by AVADA.io
Top 23 Shopify Increase Conversion & Sales Apps
Special thanks to all vendors which contributed the best 23 Shopify Increase Conversion & Sales apps. We honestly recommend you to give every app above a try if possible. We create Shopify apps review series with the aim of helping Shopify online stores find the best Increase Conversion & Sales for their website. All of the information on the review (including features, description, prices, and links) is collected from the vendor's website or their own published page/ selling channels.
The list of the 23 best Shopify Increase Conversion & Sales apps is kept up-to-date on a regular basis by our team. Please feel free to reach us out if you have any questions related to this app review.
Don't see your app on the list? Wanna contribute more content to this review? Contact us
Comments for Increase Conversion & Sales
---
---
People also searched for
shopify increase conversion & sales apps

increase conversion & sales apps for shopify
top increase conversion & sales for shopify

top shopify increase conversion & sales apps