Shopify Image Zoom Apps 2021
10+ Best Shopify Image Zoom Apps from hundreds of the Image Zoom reviews in the market (Shopify Apps Store, Shopify Apps) as derived from AVADA Commerce Ranking which is using AVADA Commerce scores, rating reviews, search results, social metrics. The bellow reviews were picked manually by AVADA Commerce experts, if your app about Image Zoom does not include in the list, feel free to contact us. The best Image Zoom app collection is ranked and result in May 2021, the price from $0. You find free, paid Image Zoom apps or alternatives to Image Zoom also. The Top 50+ Shopify Free Apps for Every Store.
10 Best Image Zoom Apps for Shopify
Here is a list of 10 best Shopify Image Zoom apps:
Photo Gallery ‑Pinterest Style by Powr.io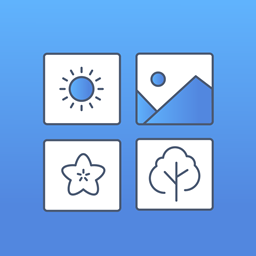 Photo Gallery – Free Gallery developed by POWr.io is a must-try app you can use for your online store on Shopify. About its key features, POWr helps upload photos, get videos embed, add text and titles, and create a call-to-action button to make attractive product grids, team pages, press galleries, and user testimonial fields. The app is also highly customizable by adjusting spacing among entries, adding borders, and choosing expected photo size and so on. If you want to optimize and support SEO images, you can easily include text in various languages to each photo without any help. In addition, the app allows customers to search text to filter entries by keywords. POWr is easily installed as well. All you need to do after the installation is to create your own Photo Gallery and include it into your pages of the Shopify. In case you need any help, supporting team is willing to help.
Highlight features
Show hot inventory and items in a Pinterest-style lookbook or collection
Customize every single part of the gallery
Increase your following
Share photos on various social medias
Support text in different languages
Price: Free
Rating:4.3 / 5
Cool Image Magnifier • Zoom by Code black belt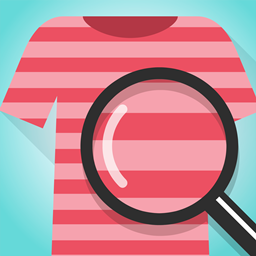 If you want to change the zoom effect for your products on the Shopify store, this app is the one you need. First of all, the tool is very easy to use because it works like a magnifying glass in actual and you can change the loupe size as well. Besides, the app allows you to customize the background color of the zoomed picture then you can pick the one that can highlight your photo. It also supports viewing the image in full-screen mode, hence, customers can have a clearer look for the product. An interesting point of this tool is that it will automatically use an extra zoom for the images which don't have high-resolution. Moreover, the user interface is very friendly that the clients just need to move the pointer left, right, upwards or downwards if they want to see any part of the product in details.
Highlight features
Able to view in full screen
Available to choose the loupe size, background color
Easy to manage the zoom factor
Possible to use for multiple item images
Extra zoom is available for low-resolution photos
Price: $2.99/month. 10-day free trial.
Rating:4.9 / 5
Image Gallery + Video Gallery by Enormapps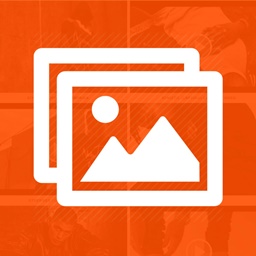 Visualization always plays an important role in capturing customers' attention and making impression. Image and Video gallery is a great choice for those who want to own amazing albums of pictures like albums of clothes to increase the number of sales. With the app, you are able to make hundreds of lookbook without fear of overload for the memory card. Users can have a magnificent experience when using directly the app's distinctive features. First, Image and video gallery is equipped with link to add characteristic. It means that once visitors click on an album, a lot of photos will appear, and to have a closer look on each picture, just click on that photo and an additional link will lead visitors to watch closer. Moreover, users are able to write their captions or tag the related price or person on each picture. Second, the app ensures the speed of uploading hundreds of photo at one time, hence your store can bring to buyers' satisfaction. Third, video galleries are also available to meet the demands of customers who always have higher expectation every day. With special galleries for videos, you can classify types of videos and apply various showing effects to make your clip become more unique. The app offers 21-day free trial and four packages: basic ($4.99 per month), professional ($7.99 per month), premium ($12.99 per month creating up to 12 galleries) and enterprise ($19.99 per month making up to 24 galleries).
Highlight features
Create lookbook without disturbed ads
Add captions or tags on each image
Make amazing videos with animations
Produce your own albums
Self-organize lookbooks
Price: From $4.99/month. 21-day free trial.
Rating:4.9 / 5
Full Page Zoom by Code black belt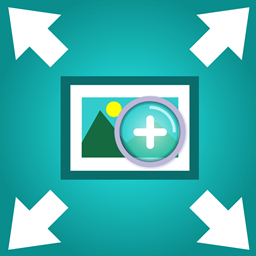 If you want to change the photo display of the products on your store, Full Page Zoom is the one you need. This app provides you with beautiful zooming effects for your pictures and it can work on a large number of photos. Moreover, it is easy for you to control and change the zoom factor. The software also allows shop owners to customize the caption for the image then you can generate the content that fits your products or fits your purpose. Besides, it supports full-screen zooming that it is easier for customers to see all the details of the items they want, therefore, they will have a clearer look for the goods and the cart abandoned will be reduced. The administrators can select different cursors for the store as well.
Highlight features
Easy to manage the zoom factor
Able to change the display of image caption
Available to choose different cursors
Simple to use
Support multiple product photos
Price: $2.99/month. 10-day free trial.
Rating:4.9 / 5
Magic Zoom Plus by Magic toolbox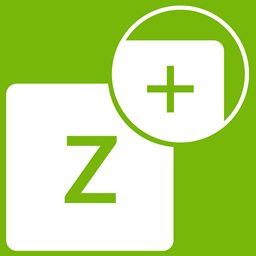 If you want to change the look of your images, you can use Magic Zoom Plus to have a gorgeous zoom effect and show your product in beautiful details. The manipulation is very simple, which you need to hover to zoom and press on the image to enlarge it. The app also allows shop owners to use Youtube or Vimeo videos as part of the product's gallery to increase the variability of the catalog and provide consumers with an attractive and lively view of the goods. Moreover, the administrators can change the settings of nearly 80 options of the app to make it more personal and fit with your theme or your store's style. Besides, it is available for displaying 360 product spin as well. However, this software can work well on 90% of the Shopify's sites and themes only then if you are within the 10% left, you can select "Restore files" and wait for support from the developer.
Highlight features
Support adding Youtube and Vimeo video
Simple to edit around 80 settings
Quickly switch between photo thumbnails
Available to show 360 product spins
Use magnifying glass to zoom
Price: Start from $0/month
Rating:4.8 / 5
All In One Product Zoom by Nulls.net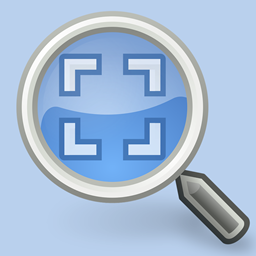 As the name of the app suggests, this app will provide users with product zooming effects, especially in 3 types. The first zoom type is Window Zoom, which will provide a zoom of the product in a new tab or new window. The second one is Inner Zoom allowing consumers to show the zoom effect within the image. Particularly, the clients just need to move the mouse pointer within the photo and the zooming of that part will appear on the screen. The last one is Lens Zoom, which creates a lens effect within the photos. Moreover, the shop owners can change the zoom settings, like zoom levels, zoom positions, zoom sizes, etc. to bring customers with different user experience. Another plus of this software is that it has a reasonable price, with just $1.90/month and you can own this amazing app.
Highlight features
Provide zoom in extra window - Window Zoom
Available to show zoom effect within image - Inner Zoom
Create lens effect within the photos - Lens Zoom
Easy to customize zoom settings
Support for all kinds of products
Price: $1.90/month. 3-day free trial.
Rating:4.7 / 5
Product Image Zoom Gowebbaby by Gowebbaby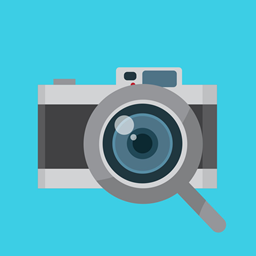 If you are looking for a well-kwown app which provides zooming effects for your product photos, Product Image Zoom Gowebbaby is the one you need. When you install this software, it will provide you with 4 zoom styles that you can change between them to renew your store or choose the one you feel that it will benefit you and your clients. Moreover, this app is very easy to use that user can enlarge or zoom the image with mouse scroll only. After installation, this app will automatically update for all the products in your store that you don't have to do any manual setup. Another interesting thing about this tool is that it is widely used on eBay and Amazon stores then you can trust its functionality. You will have to pay a monthly fee of $9 then you can consider between the similar apps to fit your budget.
Highlight features
Provide 4 zoom styles for product photos
Friendly user interface
Easy to enlarge pictures with mouse scroll
Automatically updated for all items
Is widely used on eBay, Amazon stores
Price: $9/month
Rating:4.1 / 5
Product Image Gallery & zoom by Gravity software ltd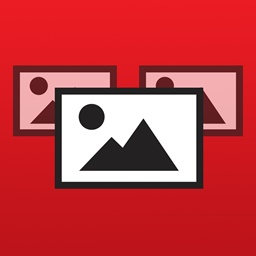 Product image gallery and zoom is invented with a view to supporting internet-based shops to launch effective marketing strategies. It is true that customers may not read the full-of-text description but they are attracted by stunning pictures about the products. The installation of the app requires no expertise skills, no coding compulsory. Just click on download and then you can visit your brand-new pages for your products. Product image gallery provides a lot of great tools allowing users to have an amazing experience. First, the admins of the store can change the size of images to fit with your standard size as well as the width of your website. Furthermore, in each lookbook, you can add display effects to provoke the customers' interest and still assure the high quality of the photos, in particular, you can convert some of your pictures into the 3D format. Second, the app is available for the smartphone. It means that you can adjust directly your images on your phone or tablet and post pictures on your galleries so, you can do the change anywhere regardless of you are connected with internet. The most interesting feature of the app is that videos can be attached along with item images. Thanks to bonus videos, customers are likely to be attracted and encouraged to buy your products. To use the full package of the app, just spend $9.99 per month then you can make your website more professional.
Highlight features
Increase the quality of item display
Offer zoom tools
Install easily on smartphone
Support available 24/7
Adjust images to fit with the marketing
Price: $9.99/month. 7-day free trial.
Rating:4.8 / 5
Ultimate Image Zoom by Etoile web design incorporated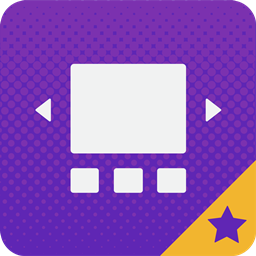 There are many apps that provide users with the zooming function, however, Ultimate Image Zoom can bring you with different user experience. Once you install this software, it will allow consumers to view the products in full-screen with high definition. Besides, the shop owners can have full control of lightbox, including autoplay, zoom, maximize, close, download, etc. For more detail, when you use lightbox, the image you click on will appear in a box at the top of the page instead of opening in a new tab. The process to add the lightbox functionality is very simple as well that you can include it in any image or Youtube video on your store. Moreover, you can change the design of the lightbox to blend with your theme or to fit your taste. The app also supports of optional thumbnail strip in the lightbox that you can take advantages of all these functions with $2.99/month only.
Highlight features
Provide consumers full-screen, high definition view of images
Available to fully control lightbox (autoplay, zoom,..)
Easy to add lightbox functionality to any image/Youtube video
Support optional thumbnail strip in lightbox
Able to customize the design of lightbox
Price: $2.99/month. 7-day free trial.
Rating:4.6 / 5
Panda Product Gallery by Zendapps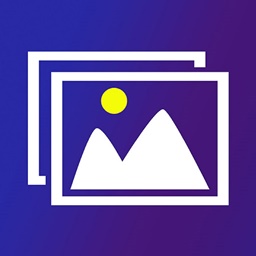 Panda Gallery app is one of the best choices for the Shopify store owners to covert their products images into the stunning galleries. To attract the customer's attention, this Panda Gallery app allows the users to arrange their products in the best performances. Moreover, it is easy for online sellers to build a beautiful gallery, all the things the online sellers need to do is choosing what products will be shown. In addition, it supports the store owners to syncs your product images, and it saves a lot of time to make them stunning. Especially, there are simple steps for the app users configure their galleries and to convert these images to a beautiful performance. Last but not least, all the images will be displayed perfectly in different devices such as mobile, desktop, etc.
Highlight features
Provide the Quick View Box from product gallery
Easy to add 4 types of Image Lightbox to store
Provide Product Image Slider
Create the most reviewed products gallery
Support the admins by Product Recommendations
Price: Start from $0/month
Rating:0.0 / 5
How AVADA.io ranks Shopify Image Zoom apps list
These above 10 Image Zoom apps for Shopify are ranked based on the following criterias:
The ratings on Shopify App store
The app's rank on search engines
The prices and features
The app provider's reputation
Social media metrics such as Facebook, Twitter and Google +
Reviews and assessment by AVADA.io
Top 10 Shopify Image Zoom Apps
Special thanks to all vendors which contributed the best 10 Shopify Image Zoom apps. We honestly recommend you to give every app above a try if possible. We create Shopify apps review series with the aim of helping Shopify online stores find the best Image Zoom for their website. All of the information on the review (including features, description, prices, and links) is collected from the vendor's website or their own published page/ selling channels.
The list of the 10 best Shopify Image Zoom apps is kept up-to-date on a regular basis by our team. Please feel free to reach us out if you have any questions related to this app review.
Don't see your app on the list? Wanna contribute more content to this review? Contact us
People also searched for
free image zoom shopify
shopify zoom product image
product image zoom on hover shopify
shopify image zoom

product image zoom shopify
shopify zoom image
shopify zoom app
shopify zoom
magic zoom plus shopify

shopify product image zoom
shopify product zoom
shopify product image zoom on hover
shopify product zoom code
shopify zoom on hover

app to zoom in on pictures