Shopify Abandoned Cart Recovery Apps 2021
28+ Best Shopify Abandoned Cart Recovery Apps from hundreds of the Abandoned Cart Recovery reviews in the market (Shopify Apps Store, Shopify Apps) as derived from AVADA Commerce Ranking which is using AVADA Commerce scores, rating reviews, search results, social metrics. The bellow reviews were picked manually by AVADA Commerce experts, if your app about Abandoned Cart Recovery does not include in the list, feel free to contact us. The best Abandoned Cart Recovery app collection is ranked and result in April 2021, the price from $0. You find free, paid Abandoned Cart Recovery apps or alternatives to Abandoned Cart Recovery also. The Top 50+ Shopify Free Apps for Every Store.
28 Best Abandoned Cart Recovery Apps for Shopify
Here is a list of 28 best Shopify Abandoned Cart Recovery apps:
AVADA Abandoned Cart Email by Avada commerce
Among many email marketing app, Shopify Abandoned Cart Email is the most outstanding and reasonable solution for any Shopify merchant that aim to convert their customers and build long-life customer relationships. Designed to optimize Abandoned Cart cammpaigns, AVADA Abandoned Cart Email follows up your visitors and reminds them to continue their purchase quickly.
With an user-friendly interface, AVADA Abandoned Cart Email is simple to use for even non-technical people. And for who have no ideas on designing, the app does support email templates that are proven to work well and ready-to-run right away.
Moreover, you can easily manage your contacts with automatic data synced from your Shopify store. Segment them and target specific segments for your emails will help you get the best results possible. Install AVADA Abandoned Cart Recovery for fee, why not?
Highlight features
Cover lost sales with Abandoned Cart Email automation
Welcome emails to new customers, new subscribes, unsubscribers
Drag and drop email builders for non-tech people
Ready-to-use email templates
Stunning popup to collect leads easily
Price: Free
Rating:5.0 / 5
Recart FB Messenger Marketing by Ghostmonitor inc.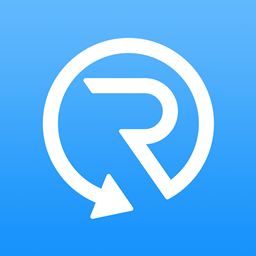 Recart Messenger Marketing, which is designed by Recart, is one of the greatest Facebook Messenger marketing & abandoned cart apps. With Recart Messenger Marketing, you are allowed to send Automated Messenger campaigns including abandoned cart reminders, order receipt, fulfillment notification, welcome message and the up-coming purchase follow-up. Moreover, this application helps to engage your subscribers with high open rates by notifying your customers about your latest news and increase interaction with customers; therefore, your conversion rates are boosted, and you'll be able to follow up on them on Messenger and answer their questions. In addition, Recart Messenger Marketing enables users to send pre-built, automated messages to all cart abandoners to encourage them to buy your product. It also makes it easier for you to grow your Messenger audience by providing tools to convert your visitors into subscribers. The subscription is easy to follow and no email needed, the only thing your customers need to do is approving a checkbox. All in all, Recart Messenger Marketing has great features which are easy to use and simple to set up. Get it now to experience all the benefits it provides!
Highlight features
The Facebook Messenger Marketing & Abandoned Cart App
Drive back cart abandoners by sending Automated Messenger campaigns
Provide tools to turn your visitors to subscribers
Fasten subscribers with insane open and click rates
Remind customers who abandoned thing in their cart
Integrate with Wheelio, Optimonk, Privy, Justuno, Facebook Messenger, Personizely
Price: $29/month. 28-day free trial. Additional charges may apply.
Rating:4.8 / 5
Consistent Cart by Cart kit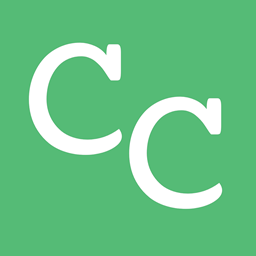 Consistent Cart by Cart Kit is a complete abandoned cart recovery solution that uses multiple communication channels to save abandoned carts. It helps generate more revenue for your store by using Facebook messenger, email, and push notifications to remind your customers about their carts. Without pouring a fortune on Facebook Ads or Instagram Influencers, you can recover millions of dollars monthly for your customers, increase conversions on average 18% and also boost your sales up to 300%. Besides, this app can create nice abandoned cart recovery emails, new account creation emails, and happy birthday emails within a few minutes, which would also make your sales increase. In addition, Consistent Cart can also create a popup which would ask customers for their email address when they add an item to their cart. It allows you to collect customers emails to retarget them at a later time. Install now and start your 7-day free trial to engage more customers back into buying.
Highlight features
Multi-Channel Marketing & Abandoned Cart Recovery
Raise sales up to 300%
Bring into more orders each month
Enlarge the quantity of conversions and reduce unexpected marketing cost
Contain up to 10 individual apps
Double-verify orders to save customers from being annoyed of notification emails
Price: Free plan available. 28-day free trial. Additional charges may apply.
Rating:4.8 / 5
Abandoned Cart Messenger by Booster apps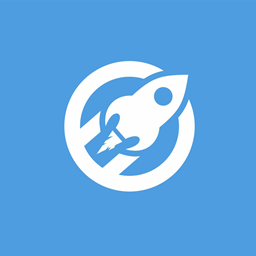 Abandoned Cart Messenger is an app which was designed by Booster Apps. This app will reduce the number of carts which were abandoned by sending a Facebook Message in a strategically time after they abandon their cart. For example, after adding the product to the cart, your customer gets distracted and left. To make sure that the cart will not be abandoned, the app will help you send a notification which includes the cart's contents and a link to the Checkout screen to his or her through Facebook Messenger. Subsequently, he or she can check out the cart by Facebook Messenger. Beside the above feature, this app can also help raise your Facebook subscribers. It is because, before the app can send a Facebook message to your customers, they first have to subscribe your Facebook business page which will lead to the increase in the number of people follow your page. Also, the Abandoned Cart Messenger app is easy to install and use. 2 minutes to set up, and you can start to use this app. Just 2 minutes and you can quickly get involved in one of the most revolutionizing the marketing space in the world. Besides, when using this app, no coding or developers needed because the app works smoothly right after installing. One more thing, unlike other apps which are only customized for some devices, Abandoned Cart Messenger is designed for all desktop, mobile, and tablet devices. You will be able to reach even more customers, and gradually, your sales will be improved significantly. To experience these fantastic features while boosting your sales, click on the installation button and within 2 minutes this app will be ready for use.
Highlight features
Abandoned Cart Recovery using Facebook Messenger
The ability to reduce abandoned carts
Recovering abandoned carts without coding
Quickly get involved in one of the most revolutionizing the marketing space
Increasing your Facebook page's subscribers
Don't need developers' supports
Price: Free
Rating:4.8 / 5
Abandoned Cart Recovery Email by Care cart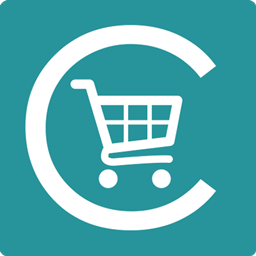 Care Cart Abandoned Recovery is a simple, robust and reliable app which can help converts your Store's lost revenue by tracking all the carts which have been abandoned and retargeting them. This app allows you to track all the abandoned cart on your Shopify store to convert the potential ones. In this app, you can view all the abandoned cart users and the products that were in their cart in a list. You can then bring those customers back to the check out page by sending automatic emails with actions links. Also, it can also help you to collect emails from your customers by asking them to provide their email before adding any product to their cart. Besides, this app will setup abandoned cart recovery emails on your own schedule. With Care Cart Abandoned Recovery, you can customize your email drip schedule as you like.
Highlight features
Convert lost revenue
Send automatic emails with actions links
Abandoned Cart Recovery Email, Push Notifications & popups
Track and recover abandoned carts
Free to use
Price: Free
Rating:4.7 / 5
Jilt eCommerce email marketing by Jilt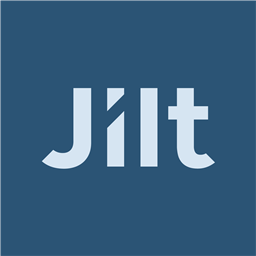 Jilt eCommerce Email Marketing is an application which is made and released by Jilt as a powerful tool to help store owners boost sales quickly with automated emails. Only with the emails, now you can totally save various carts from being abandoned unexpectedly. Do not be worried if you are a beginner, all campaigns entirely consist of starter content to assist you to control your sales. Especially, Jilt eCommerce Email Marketing can help you personalize every each email based on one or several specific customer groups, order total, shipping country, customer LTV, and many more. Conveniently, there are diverse languages that are completely supported. By using advanced segmentation rules, this application can define your every target specific audience and then send them pre-checkout email notification so that you are allowed to recover more carts. Install it and start saving your sales now with Jilt eCommerce Email Marketing!
Highlight features
Email marketing that makes you money in less time.
Boost revenues by providing good email marketing services
Recover abandoned carts using pre-checkout email notifications
Work with a 100%-focused-on-eCommerce email marketing platform
Simple to customize design in a professional way
Send mail in various languages
Price: Free plan available. 14-day free trial. Additional charges may apply.
Rating:4.8 / 5
Abandoned Cart Recovery by Collect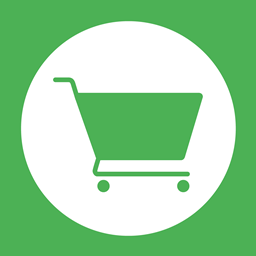 Abandoned Cart Recovery is an app which was designed by Collect to help you recover abandoned orders. These orders can be retrieved by sending multiple emails with optimized templates to your customers automatically. These emails include the brand of your store, product images, as well as discounts to encourage these customers to complete their orders. Besides sending emails, this app also allows you to use and customize intent Pop-ups. For example, you can set the time when a pop-up will be shown to customers or add store's branding and discounts to remind them about their carts and motivate them to make an on-the-spot purchase. By sending emails and using the pop-up, your sales and revenues could increase significantly. With customers who use several devices when shopping, a function that can save the carts' logging information across devices would allow them to complete their orders easily, and help reduces the abandoned carts of your store. So what are you waiting? Just follow three steps to install this app, and you will have a 14-day free trial to experience these amazing features.
Highlight features
Abandoned Cart Emails, Facebook Messenger Reminders & Pop-Ups!
Boosting sales and revenues
Completely the automatic process
Applying workable templates
Easy to customize
Memo logging function
Price: $9/month. 14-day free trial.
Rating:4.6 / 5
Free Persistent Cart App by Collect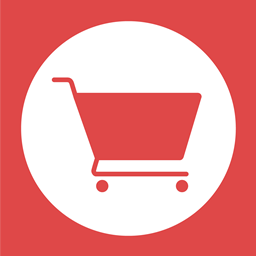 Free Persistent Cart App by Collect is an app which can help you increase your sales and revenue by reducing the number of carts that were abandoned. This app has several useful features which be highly beneficial for you. Firstly, this app can encourage customers to complete their orders across devices. To be specific, when customers log in across multiple devices, for example, a customer has logged in and started shopping on his or her mobile and then logs into your store on his or her laptop later, they will find their cart waiting for them and ready to complete their order. Also, if a customer adds new items to a cart before logging in, they will be offered the option to merge their new cart with their previous one when logging in. Secondly, this app is fully automatic. Just simply install this app, and it will work automatically works in your background, and it will give you information about how many carts were abandoned right after setting up. Install now and starts to experience these features for free.
Highlight features
Enlarge revenue by increasing orders
Easily and automatically install
Install without any fees
Compatible with various devices
Keep customers' cart staying persistent on any devices whenever logging in
Price: Free
Rating:4.5 / 5
Abandonment Protector by Chilliapps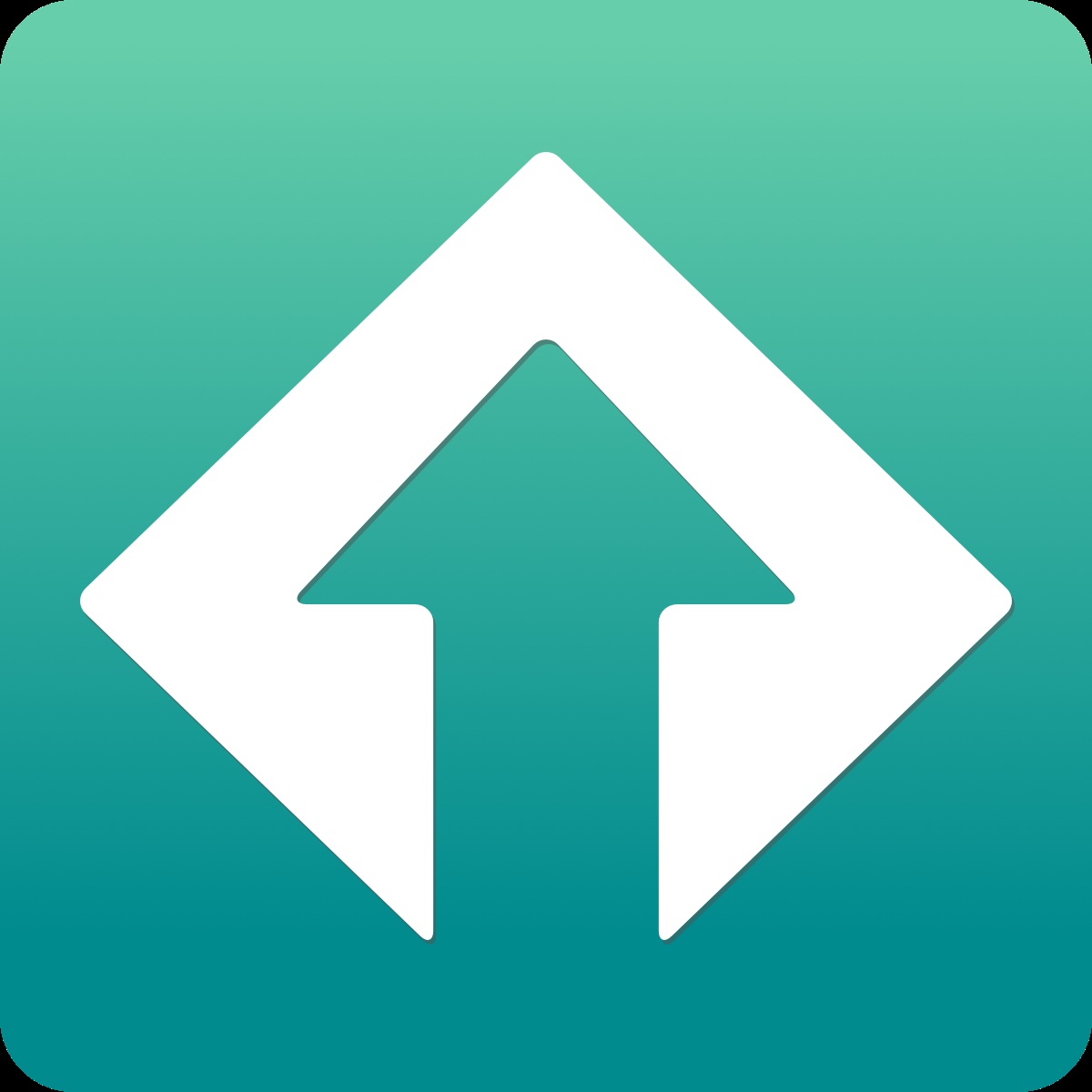 Shopify is a lucrative marketplace with millions of visitors hunting their expected products. However, not all of the visitors become the paid customers or it is difficult to increase the customer's intention. To catch their attention, it is important for the Shopify store owners to install their shops with an effective Shopify app as Abandonment Protector App. This tool is perfect for any store owners to increase the effectiveness of Email marketing.
This app was developed by Chilliapps company as a Popups automation. This app is also considered as one of the most reliable platforms because of its highlight features. For instance, within a minute, it is possible for app users to create Popups and Email Sequences. The generated Popups will be totally customizable so the store owners can edit based on their preferences. By providing Newsletter subscription forms, online sellers enable collecting the valuable statistic and feedbacks. In addition, there is a follow-ups button that the buyers can be converted into customers easily.
The international languages are also supported in this app such as French and Spanish. Therefore, there are huge numbers of online merchants to use this app in their mother tounges. Moreover, the Shopify store owners can easily maximize their sales by recovering the abandoned checkouts and giving the new offers for abandoned checkouts or with the completed orders.
Highlight features
Email marketing automation & Popups with Exit intent
Create customizable Popups
Support to create Popups and Email Sequences within a minute
Provide Newsletter subscription forms
Reduce the number of abandoned checkouts
Automatically follow-ups
Price: $8/month. 30-day free trial. Additional charges may apply.
Rating:4.8 / 5
Abandonment Protector by Chilliapps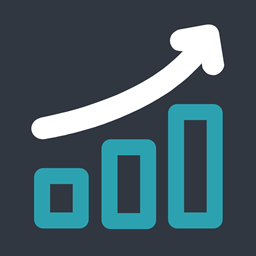 As you might not know about, Abandonment Protector is a reliable app that aims at catching the website's visitor's attention as well as converting them into your customers. In fact, the app equips you with simple tools to generate marketing automation based on the customers' behavior. You can freely choose from lots of predesigned templates and use popup and Email editor to make your designs professional. Additionally, as your customer has enough conditions to receive a new message, the app can help identify the campaign to help match the customers' behavior, and then send them higher priority message. With newsletters, the app can make them simple and create mailing lists within minutes by applying a strong segmentation tool. Abandonment Protector team believes that the users both professional service and most competitive prices. You can be offered about three hundred emails with just USD 8 per month and subscribers, of course, are unlimited.
Highlight features
Build up email list and boost sales
Bring the customers back to the store
Automate every feature
Unlimited subcribers
Competitive price
Price: $8/month. 30-day free trial. Additional charges may apply.
Rating:4.8 / 5
Abandon Aid by Coolence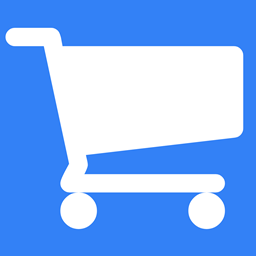 Abandon Aid developed by Coolence is known as one of the most powerful apps that helps you prevent abandoned carts when customers are likely to purchase your orders but then they go away for some reasons. Abandon Aid is able to email to your customers to remind them of their buying and request them to return to finish it. All you need to do is to install it and wait for results. This can help you save time and save your money. An individual email will be sent to customers, which can be effective in orders recovery and the app will take care of rest for you. Take note that the app might ask you to opt for plans which are based on the number of emails you like to send. In addition, the app can provide users with unlimited emails for any shops. Also, Abandon Aid requires you to set campaigns so as to recover the orders and don't forget that the recovery statistics are always available during the last month of customers' orders.
Highlight features
Reduce cart abandonment
Remind customers of their missed orders
Urge customers to return and complete their orders
Allow users to set campaign to recover orders
Provide users with recovery statistics
Price: $10/month. 7-day free trial.
Rating:4.9 / 5
Scout ‑ 1 on 1 Customer Alerts by How many steps inc.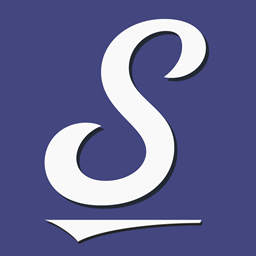 Scout Abandoned Cart Recovery is an app which was developed by How Many Steps Inc. to recover your abandoned carts and increase sales by building the right relationship with the right customers. Scout's job is to constantly find timely customers for you to reach out to and sent a notification for you through SMS, email. For example, it will search for your best customers who spent a lot to repurchase your products, as well as the potential customer who abandoned the checkouts. The greatest thing is that this app does not just alerts you who these people are but also gives you options for your next steps. For instance, you can get sent them SMS, emails or a hand-written note. This app can even dialog your customers for you. These, as a result, would build a lasting impression of your brand. Last but not least, Scout Abandoned Cart Recovery is free, just a few clicks and you will be able to experience all the amazing feature of this app.
Highlight features
Send timely notification
Give recommending actions
Increase sales
Grow referrals
It's free
Price: Free
Rating:4.8 / 5
Superhuman Checkout Recovery by Savemysales, inc.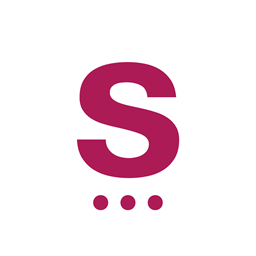 Superhuman Checkout Recovery developed by SaveMySales, Inc can aid in recovering the lost sales with one of the most professional teams. In fact, SaveMySales is known as an effective solution to help save the abandoned carts from stopping being sales. The app uses SMS messages to all of the abandoned cart customers to begin the conversions and close sales. In addition, you can watch your SMS conversation in your real time and you can track some key metrics such as sales, reach, and order value. Moreover, the app can provide users with phone or text account supports. Now, you can get the app started with free trial days. The app can offer you from USD50 to USD2,000 in your sales credits, which is based on the store's volume. Also, SaveMySales app is able to analyze the sales numbers and configure the optimization with users' account managers.
Highlight features
Increase the recovery of abandoned carts to grow sales
Manage users' personal account to boost up performance
Enable to offer discount to maximize sales
Send messages to abandoned carts shoppers
Get sales numbers analyzed
Price: Start from $0/month
Rating:5.0 / 5
Persistent Cart by Customer first focus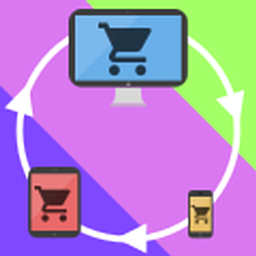 Concentrating on the customer's satisfaction, Persistent Cart is considered as a top 5 Forbes-recommended Shopify App. This app will increase the sales, customer's attention by making sure that customers will not lose their cart. Besides, the users enable navigating to their store and track the log into from the customer's accounts. Furthermore, this app does not require any complex installation and so the customers just need to log in once with different devices or any browser. The cart only is gone when the customers log out. Therefore, it is impossible for customers to lose their shopping cart. More importantly, the Persistent Cart works in the background and provides an intuitive shopping experience, so they will experience better shopping value with the convenient and professional device that is integrated into your store.
Highlight features
Let customers shop multiple devices without losing their cart.
Automatically ties shopping carts with accounts
Intuitive for customers
Easy to install and pay
Protect the customer's privacy
Sync the customer's cart
Price: $3.99/month. 30-day free trial.
Rating:4.9 / 5
Abandoned Cart Reminder by Spurit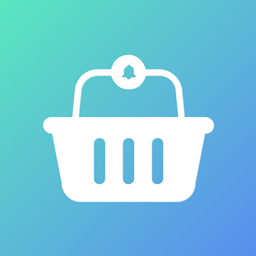 Abandoned Cart Reminder is an app which was design by SpurIT to support bringing back the visitors who are shopping at your store but then going to another tap. To be more specific, this app will make your store tap continually blinking to attract your customers to click on it. Once they have clicked on the tap, they can see some custom messages such as Your cart will expire soon or discount coupon codes which will encourage your customers to complete their order faster. Besides, by using this app, you can edit the display of messages font and background such as size or color. Moreover, because Abandoned Cart Reminder helps you bring back customers when they haven't left your website, in case your customers have already left your page, you can use this app together with an abandon email app. One more thing, this app is compatible with any theme on Shopify. With only 10 seconds to install, you will be able to experience all these remarkable features in 14 days for free.
Highlight features
Bring Back Your Store Visitors with Abandoned Cart Reminds
Recover abandoned carts
Create a synergistic effect when combining with an abandon email app
Easy to install and set up
Motivate customers to complete orders
Font and background of the messages can be customized
Price: $8.95/month. 14-day free trial.
Rating:4.8 / 5
Smart Cart Recovery by Gravitate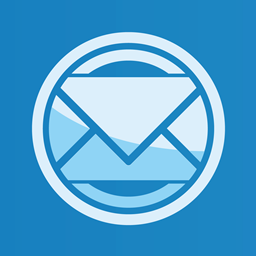 Smart Cart Recovery can be your store's most suitable app to help you recover the orders because it runs a new integration of Facebook Messenger. Smart Cart Recover's outstanding feature is that it enables you to generate mixed recovery sequences to inform the customers that it saves their orders and inform them to come back and fulfill the orders. You can easily follow up with your customers based on their referral sources. In fact, the app can help store owners to share photos to Instagram, Facebook or videos to YouTube with content and make it like a conversation with the customers to recover all abandoned carts. This can boost the conversion rates to the store since the customers can feel more connected to your products and brand. Another feature of Smart Cart Recovery is that it is simple to set up, which means the installation only takes you less than 60 seconds to complete. Like any other apps, Smart Cart Recovery allows you to add discount codes to boost up the dales and discover more your customers' insights. With 14 days of free trials, you can give it a try to decide if you want to stick this app for a long-term usage.
Highlight features
Recover the abandoned carts
Recover Abandoned Orders Via Email & Facebook Messenger
Recover the past orders
Integrate with Facebook Messenger
Share images to Instagram
Tailor content
Price: From $8/month. 14-day free trial.
Rating:4.7 / 5
Shareable Cart by Customer first focus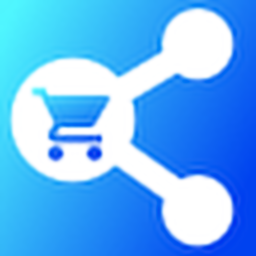 Customer First is an expert in the Shopify app that focuses on the shareable and transferrable app. The Shareable Cart app has been developed as a solution for any Shopify store owners to make the customers to share a link to any product in their shopping cart. From which, the new visitors will come to your shops and it will enhance your sales incredibly. Moreover, Shareable cart allows the user to give their customers an automatical link that they can share to anyone on Facebook, Twitter, Pinterest, WhatsApp, Tumbler, etc. They just need to click on the link or on your website a "Share and Save Cart" button, the situation will be ready for purchase. In addition, this app gives the Shopify store owner a customized tool, which helps them to design their own store with different themes.
Highlight features
Easy to share in social media
Provide a shopping cart link to share
Transfer their shopping carts between devices without logging in with ease
Customized Shopify Store effectively
Increase Conversion for Multi-device shoppers
Price: $5.99/month. 30-day free trial.
Rating:4.5 / 5
Abandoned Cart Email Recovery by Chated.io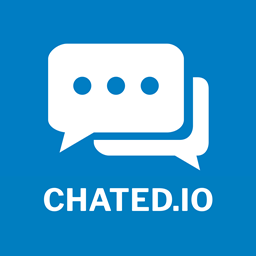 Abandoned Cart Orders Recovery is an app which was designed by Chated.io. This app offers you a practical solution to recover the abandoned cart orders of your store which is sending your customers emails when they left their cards. There are various reasons why you need to choose this app. Firstly, within only 5 minutes, it can send out up to three emails on each abandoned cart of your store which is a hustle-free solution to decline the number of carts which are discarded. Secondly, with a few clicks, you will be able to customize the content and the color of the email that you are going to send to your customers effortlessly. Also, Abandoned Cart Orders Recovery provides you all the statistics on the abandoned cart email, which will help you to have a clear view on the number of emails which have been sent to your customer, and how many of them have been opened, and clicked. Thanks to this you can view the effect that these emails bring. Last but not least, with one click, you can install this app immediately. And once you have installed it, Abandoned Cart Orders Recovery will start sending out the emails to your customers without charge.
Highlight features
Allow sending three emails on each abandoned cart
Email content and color can be customized easily
Providing the statistics on the abandoned cart email
It's free
Easy to install
Price: Free
Rating:4.2 / 5
Recapture Abandoned Carts by Recapture email marketing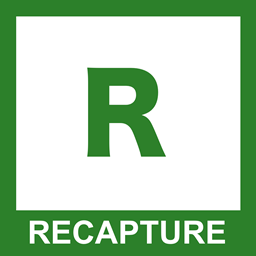 As you might not know about, Recapture is one of the best email marketing systems for your online Shopify store. This has recovered about millions of abandoned sales for many stores. Additionally, the app can review the reminders and build up email lists too. You can enhance CLTV without complicated setup or workflow. Recapture benefits your store by targeting offers working better and segmenting the campaigns into higher/lower value customers and providing discounts to get most recovered carts. You can also send many emails as you want to help carts be recovered and the app can customize your emails with any HTML. In addition, you can build trust with your clients and do not get your customers annoyed as automatic emails will stop when a purchase is completed. You can get the app's analytics because this can track the amount of cart recovery or total cart lost. With only 5 minutes of working with Recapture Abandoned Carts, you can receive an enormous increase in your revenues.
Highlight features
Increase revenue
Shopify Abandoned Cart Recovery and Email Marketing
Edit content easily
Recover lost orders
Easily install
Buid trust with the customers
Price: Free plan available. 15-day free trial. Additional charges may apply.
Rating:5.0 / 5
Cart Saver by Activated apps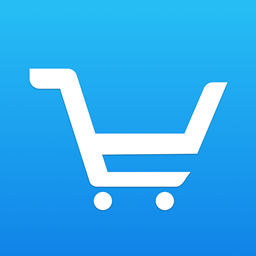 What can Cart Saver app can do to your store? Here is the answer. Cart Saver, like its name, enables your clients to save their cart for later buying. You can view saved carts in the Shopify admin and turn them into draft orders. Take note that the app allows you to re-order products you know you might need it them the future. In addition, there are extra benefits of the app which are added to your stores. For instance, when saved carts turn into draft orders, it is easy to include discounts, change details, and close sales. Another Cart Saver's features are adding titles to the saved carts, tracking draft orders surrounding the save carts, or creating a draft order from a cart in just one click. With 14 days of free trials, Cart Saver can provide you with interesting discoveries. In case, you want to cancel or remove the app, you will not be charged any fee.
Highlight features
Save abandoned carts
Re-oder the product easily
Generate draft orders
Track draft orders
Install easily
Price: From $15/month. 14-day free trial.
Rating:4.4 / 5
ROBOLTZ ‑ Facebook Recart by Apolomultimedia.com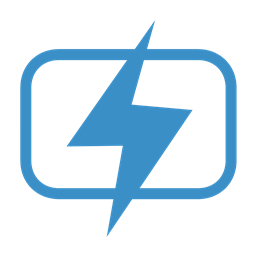 ROBOLTZ ‑ Facebook Recart, which is developed by Apolomultimedia.com, is an effective tool for all eCommerce store owners to increase sales using our facebook messenger bot. By integrating Roboltz's Facebook accounts with accounts of customers who have a great interest in your products, you can send automatic coupons along with cart reminders to your customers. The expiration time of coupons is 15,30 and 60 minutes. We also add a countdown timer with the coupons to stimulate customers to make an order. If your customers forget to use the coupon, they can choose the time to receive the coupon again just by selecting the time and the hour. Additionally, so as to save time for your customers, Roboltz provides a saved link with the coupon included. Let's reduce abandoned carts and boost your sale by installing Roboltz for free!
Highlight features
Create and deliver coupons through Facebook Messenger
Display countdown timer along with coupon code
Send coupons with abandoned shopping carts in 24 hours
Allow customers to choose when to get the coupon again
Save time by sending saved link with the coupon included
Price: $5/month. Additional charges may apply.
Rating:5.0 / 5
Facebook Messenger & Email by Prospect response llc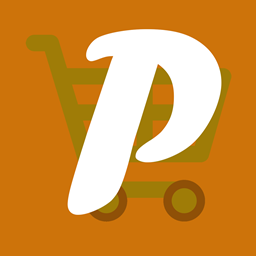 PoaCart Abandoned Cart app developed by Prospect Response LLC aims at using abandoned cart emails as well as Facebook Messenger to help recover the cart abandonments after customers go away. In fact, if your customers disappear from their check-out, PoaCart will send them timed messages that make them finish their buying. In addition, users can get more sales by giving their customers discounts on the receipt of messenger orders or fulfillment confirmation messages. Take note that in order to reach cart abandonment, the app can integrate with Facebook Messenger and combine it with cart abandonment emails to convert them into sales. Moreover, with pre-time and pre-built abandoned cart emails and messenger reminders will set up right after a cart is left. Don't forget that those messages are scheduled to be sent out next three days to boost up the abandoned cart recovery. Also, your customers' phones will light up as they get messenger notification stating that they are ignoring their orders.
Highlight features
Facebook Messenger & Abandoned Cart Email App
Schedule automatic emails on abandoned cart and Facebook Messenger reminders
Enable to recover lost sales and get additional sales
Drive sales and traffic with sales receipts, along with fulfillment notifications
Provide customers with discounts or coupons
Allow customers to receive messenger notifications
Price: From $9/month. 14-day free trial. Additional charges may apply.
Rating:5.0 / 5
No Cure No Pay Abandoned Cart by Combidesk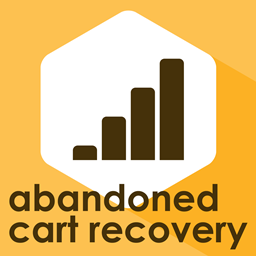 No Cure No Pay Abandoned Cart is another effective app to send emails to the customers who abandoned their carts. Each email is loaded with a permalink that can link to the customer's abandoned cart so that they can easily and quickly fulfill their checkout. Basically, you do not need to pay for the app when it has not recovered about 100. The app keeps updating on recovered carts, hence, you can know when it makes you earn some money. In addition, No Cure No Pay Abandoned Cart enables you to use merge tags to aid in personalizing your emails. You can get a notification by email as long as a cart is recovered. After emails sent, the cart will be marked recovered if your customers click on the link in the email and fulfill the checkout. With Google Analytics tracking, you can view clicks from the abandoned checkout emails. No Cure No Pay Abandoned Cart is free to use, however, extra charges can be applied when you ask for more services.
Highlight features
Send emails to the customers when a cart is abandoned
Use tags to personalize the emails
Get notifications when a cart is recovered
Install freely
View clicks from the abandoned cart emails
Price: Start from $0/month
Rating:4.4 / 5
SMS Abandoned Cart Recovery by Sms blitz inc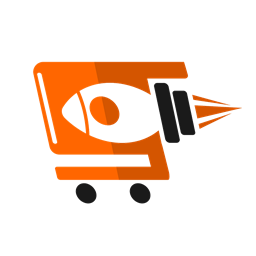 SMS Abandoned Cart Recovery app brings customers back to their save abandoned cart. It is easy to use and you can install the app without any help and start setting up your messages. As you might not know about, all carts and information of customers can be saved, which makes the checkouts become easier for them. Besides, SMS texts contain a higher open rate. Abandoned carts emails are profitable and these messages are the high open rate that compares to emails. Text messages on abandoned carts are automatic, which means you do not need to spend much time on it. All you need to do is to choose the times you want to send messages to your customers and you are almost done. You can send a maximum of 3 messages and wait for the customers to come back. In addition, the app enables you to personalize messages. You can send messages automatically with a coupon code to improve your sales.
Highlight features
Text Message Abandoned Cart Recovery. Reduce abandoned carts!
Send up to 3 messages to abandoned customers
Save cart and customers' information
Scheduled text messages
Personalize messages
Provide an automated message with coupon codes to boost sales
Price: From $27/month. 14-day free trial.
Rating:3.0 / 5
Abandonment Guard by Sticky apps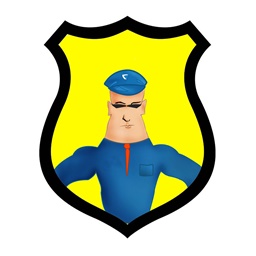 Abandonment Guard app launched by Sticky Apps can make a difference in securing your sales from the loss business. With the app, you sell to your previous customers to repeat your sales and boost up the revenue. In fact, repeat customers are spent more than the new one and lots of online customers do not come back. Take note that a great number of people who might visit your store can never return, hence, you had better give them discounts to retain the repeat sales. With each customer are offered discounts, they will receive the notification emails. Don't forget that Abandonment Guard focuses on protecting your online business by providing them with an incentive to come back and buy. The app can aid in sending targeting emails and inviting them again to visit and buy from your online store.
Highlight features
Protect users' online business
Offer discounts to get customers back
Allow sending targeted emails and inviting customers to storesite
Sell to previous customers to boost up revenue
Easily install and use
Price: $9.99/month. 14-day free trial.
Rating:4.0 / 5
Abandoned Cart Saver‑ Cartify by Helloapps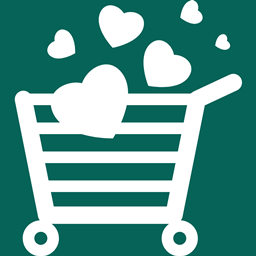 Abandoned Cart Saver- Cartify is one of the most powerful tools to boost your sales. As you might not know about, when Cartify is installed in the shop, it can track and check if there is any cart being abandoned and then email the customers with messages, which means that you can double the chances to close to each customer. When Cartify finds out any abandoned cart, it automatically sends messages to the customers and this will help catch the customers right at the time they are interested in your products without hesitating to boost your sales. Additionally, the app is easily installed and with just a button, the campaign is ready to run. For every campaign, you can design it to maximize its benefits. For example, any store owner can send a number of messages or set content for every message. In addition, Cartify provides you with detailed analytics or any problem you encounter with. If you have any trouble when using Cartify, don't worry that the support team always wants to hear from you and help you at no cost.
Highlight features
Care about abandoned cart
Automate abandoned cart emails
Manage your campaign
Provide with smart and powerful analytics
Support at no cost
Price: $9/month. 14-day free trial.
Rating:5.0 / 5
izyCart - Turn Abandoned Carts into Sales by Izysuite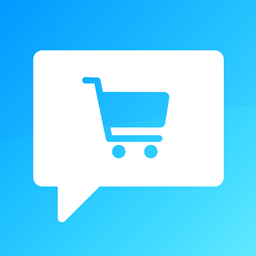 When running an online store, one of the biggest fears is that your customers tend to fill up their cart without any intention to actually purchase the products. Now with izyCart by izySuite, the fear is eliminated and you can even make a profit from all of those abandoned carts. izyCart can create and send targeting notifications sequences to your customers to match the clients' needs and taste via both SMS and emails so that your customers can receive the information conveniently. With deep insights into your abandoned carts provided by izyCart, you can track and see everything happens with them so that you can follow izyCart's fully customizable campaigns decicated individually for each situation. According to your available products and collections, you can set the campaigns' priority to make sure that no harm caused to your store during the actions and the profit you make will be the highest. Install izyCart to receive all of these features and a 3-day free trial.
Highlight features
Create targeting notifications sequenсes
Deep insights into abandoned carts
Create fully customizable campaigns
SMS and emails available
Set priority based on product and collection
Price: $15/month. 3-day free trial. Additional charges may apply.
Rating:0.0 / 5
CARTS - Reduce Cart Abandonment by V group inc.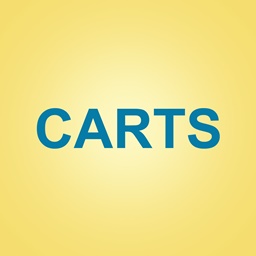 CARTS, which is released by the V Group Inc. team, is an important tool for all Shopify e-commerce administrators to immediately recover revenue by viewing all lost carts, send emails to the customers with a purchase link. With CARTS, you are enabled to instantly keep track of abandoned carts and data of customers and be provided with an interface to see the abandoned cart data. Furthermore, your list of customers can be exported and further used for multiple marketing purposes and to integrate with any third party services. On top of that, you can schedule any email campaigns to automatically send emails to the right customers at the right time. Develop your online business now with CARTS!
Highlight features
Present abandoned carts in graphical and tabular format
Compare data about abandoned cart for the selected duration
Able to fetch all customers including those abandoned carts from your store
Provide easy-customize and responsive email templates
Able to track the performance of abandoned cart email campaigns
Price: From $24/month. 15-day free trial. Additional charges may apply.
Rating:0.0 / 5
How AVADA.io ranks Shopify Abandoned Cart Recovery apps list
These above 28 Abandoned Cart Recovery apps for Shopify are ranked based on the following criterias:
The ratings on Shopify App store
The app's rank on search engines
The prices and features
The app provider's reputation
Social media metrics such as Facebook, Twitter and Google +
Reviews and assessment by AVADA.io
Top 28 Shopify Abandoned Cart Recovery Apps
Special thanks to all vendors which contributed the best 28 Shopify Abandoned Cart Recovery apps. We honestly recommend you to give every app above a try if possible. We create Shopify apps review series with the aim of helping Shopify online stores find the best Abandoned Cart Recovery for their website. All of the information on the review (including features, description, prices, and links) is collected from the vendor's website or their own published page/ selling channels.
The list of the 28 best Shopify Abandoned Cart Recovery apps is kept up-to-date on a regular basis by our team. Please feel free to reach us out if you have any questions related to this app review.
Don't see your app on the list? Wanna contribute more content to this review? Contact us
Comments for Abandoned Cart Recovery
---
---
People also searched for
shopify abandoned cart recovery apps
shopify abandoned cart app
abandoned cart shopify app
best free abandoned cart app shopify
best shopify abandoned cart app

shopify cart abandonment app
abandoned checkout shopify app
sms abandoned cart shopify
abandoned cart recovery shopify
best abandoned cart app shopify
shopify abandoned cart email

cart abandonment shopify app
shopify abandoned cart email template
mailchimp abandoned cart shopify
shopify app abandoned cart
abandoned cart recovery shopify app
free shopify abandoned cart app

shopify abandoned shopping cart message app