Best Shopify Hide Paypal Button Apps
Top 7 Best Shopify Hide Paypal Button Apps in 2023
7+ Best Shopify Hide Paypal Button Apps from hundreds of the Hide Paypal Button reviews in the market (Shopify Apps Store, Shopify Apps) as derived from AVADA Commerce Ranking which is using AVADA Commerce scores, rating reviews, search results, social metrics. The bellow reviews were picked manually by AVADA Commerce experts, if your app about Hide Paypal Button does not include in the list, feel free to contact us. The best Hide Paypal Button app collection is ranked and result in September 2023, the price from $0. You find free, paid Hide Paypal Button apps or alternatives to Hide Paypal Button also. The Top 50+ Shopify Free Apps for Every Store.
Quick Comparisons of the Best Shopify Hide Paypal Button Apps
| # | App Name | Vendor | Pricing | Rating | Image | Action |
| --- | --- | --- | --- | --- | --- | --- |
| 1 | Hide PayPal in Cart | InsCoder Limited | $0.99/month. 5-day free trial. | 4.9/5 ⭐️ | | Get app! |
| 2 | Alt Text | LoyaltyHarbour | $1.99/month | 4.8/5 ⭐️ | | Get app! |
| 3 | HideOut | Anglerfox WebSolutions | $0.99/month. 7-day free trial. | 4.7/5 ⭐️ | | Get app! |
| 4 | CoverUp | Fuznet | $4.99 one-time charge | 5.0/5 ⭐️ | | Get app! |
| 5 | Paymentiyo: Hide Other Payment | Tech Brothers | $2.99/month | 1.0/5 ⭐️ | | Get app! |
| 6 | Cart Conversion Boost | APPSYL.COM - Apps You Love | $9.99/month | 2.0/5 ⭐️ | | Get app! |
| 7 | Hider | InfoShore Technology Solutions LLP | $1/month. 7-day free trial. | 1.0/5 ⭐️ | | Get app! |
Top 7 Best Hide Paypal Button Apps for Shopify stores:
Here is a list of 7 best Shopify Hide Paypal Button apps:
Hide PayPal in Cart by Inscoder limited
In the Shopify platform, they insist on showing all the optional pay buttons at the top of the checkout which can confuse customers and drive away sales. PayPal users could bypass all customer information. Also, some customers could not add a discount code or select a shipping method. It is the reason why various shop owners want to hide this button. Hide PayPal in Cart by InsCoder Limited is created with a mission which is helping you improve customer checkout experience by hiding the PayPal button to create a smooth checkout workflow. The setting up process is simple. First, install the app, chose if you want to hide the Paypal button in the cart or the customer information page or pick both, then copy a piece of code into your google analytics page, and the PayPal button will be hidden from your shopping cart page immediately. So what are you waiting? Install now and experience this app in 5 days for free.
Highlight features
Hide Checkout with PayPal button on the cart page
No coding and setup required
Reasonable pricing - only $0.99
Better customers' workflow of checkout
Compatible with wny themes that PayPal button could come in
Price: $0.99/month. 5-day free trial.
Rating:4.9 / 5
Alt Text by Loyaltyharbour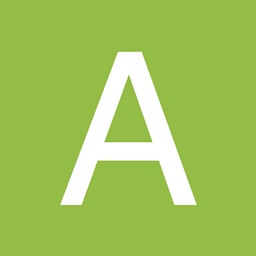 Alt Text by LoyaltyHarbour is a 4.8-star Shopify app designed to automatically set alt tags (ALT Text) for all of your product images, which directly increases your rankings on Google Image Search. For your information, every image published needs to have alt tags (alt text), which describe the content of the images and their function on the page. This does not only serve the SEO purposes but also aids the blinded or people with impaired vision to figure out what the images are for. Alt Text syncs daily automatically to make sure that all of your new products've already got alt texts that are SEO-friendly created. Without having to do any additional work, you just need to string the texts together then watch the steady improvement in traffic from all of your search engines.
Highlight features
Automatically set alt tags for products image
Increase your rankings on Google Image Search
Improve trafic from your search engines
Automatically sync daily
Friendly and supportive customer services
Price: $1.99/month
Rating:4.8 / 5
HideOut by Anglerfox websolutions
The yellow PayPal button sometimes is annoying because it causes your clients to think that your store accepts Paypal payment only. Moreover, people cannot use discount coupons from Ads and Marketing campaigns if they purchase the order with Paypal. Then HideOut is introduced as an app to help users hide the PayPal button on the cart and even check-out page. However, on the check-out button, you can still show this button in case your customers want to use it. Furthermore, the user interface is extremely friendly that it is easy to install and use the app. After the installation, you will see the theme option then just press on the enable button and the software will do all the rest for you. A plus of this app is that it is very cheap to use, which you have to pay $0.99 per month only that you can consider taking this advantage.
Highlight features
Remove the PayPal button from cart page
Reduce confusion and checkout time for customers
Friendly user interface with one-click process
Hide PayPal button on check-out page is customizable
Lower the rate of cart abandonment
Price: $0.99/month. 7-day free trial.
Rating:4.7 / 5
CoverUp by Fuznet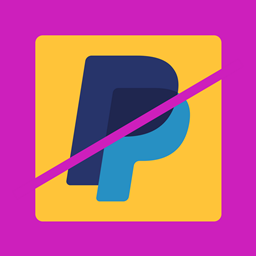 Did you know that the appearance of the PayPal button in your customers checkout process has several unexpected nagative effects: Firstly, it makes your store visitors think that you only accept payment through PayPal, thus significantly increases the number of carts left abandoned. In addition, it doesn't allow your store visitors to apply free ship or discount coupons. Designed to tackle this problem, CoverUp by Fuznet helps you hide the PayPal checkout button in your orders cart without removing this payment method. Without the need to have any prior coding knowledge, the app is installed very easily and works with all of your Shopify themes. To enjoy all of these features, you are required to pay one time only with the price of $4.99.
Highlight features
Have PayPal payment button hidden
Increase conversion rates
Change customers' belief that PayPal is the only payment method
Work on all themes
No code required
Price: $4.99 one-time charge
Rating:5.0 / 5
Paymentiyo: Hide Other Payment by Tech brothers
With Paymentiyo- Hide Other Payment app, you can hide additional fee options base on client tag. This tool will help you in case you want to permit or disable price choice for a selected purchaser that has some tag.
Extra payment alternatives such as PayPal, Google Pay, Amazon Pay does not allow customers to use discount coupons code to take a look at out. The app can help your store hides all price alternatives(Paypal, Amazon Pay, Google Pay) or whichever you want to cover. You may conceal payment options base on customer tag in case you need to or you can conceal for all customers. One of its feature support to hide the Paypal button base on the client or for all clients. Moreover, it can hide the Amazon pay button base on the purchaser or for all clients. Disguise the Google Pay button base on the client or for all clients.
So with this app, you can hide the app you want when you purchase it now.
Highlight features
Can hide paypal button
Can hide Amazon pay button
Support to hide Google Pay button
Don't require any code
Can enable or disable payment option
Price: $2.99/month
Rating:1.0 / 5
Cart Conversion Boost by appsyl.com - apps you love
Cart Conversion Boost allows your store to hide some buttons. It also permits the customer to go through the whole checkout manner and not using distractions.
The app hides the payment options until the person has entered all details and sees the transport prices. Now you may send the patron without delay to the checkout web page and bypass the cart or conceal the "replace" button and/or the "continue buying" button. This app is an absolute "need to have" for any save owner and mainly for sellers that want to streamline their checkout process and growth sales by focussing on conversion optimization and person revel in. When owning this app, you will be able to prevent cart abandonment. Your store can attract customers by hiding buttons from distraction to their shopping process.
This is a must-have app for any eCommerce save owner who does now not need to fumble around in the code - and is well suited with every subject matter and other apps.
Highlight features
Can remove Paypal on checkout
Support to prevent cart abandonment
Can hide the Update button
Can hide the Continue Shopping button
Will boost your conversions
Price: $9.99/month
Rating:2.0 / 5
Hider by Infoshore technology solutions llp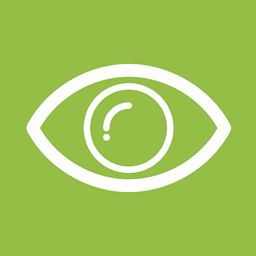 Hider, which is invented by InfoShore Software Private Limited, is an intelligent app giving you benefits thanks to its special features. Firstly, this app can help you hide the PayPal button on the cart page. As far as we know, customers tend to use only the mean of payment which is PayPal. Hence, you want to recommend them many other payment methods such as Amazon Pay, credit card, etc. This app takes responsibility for that and leads to increase your profit. Second, Hider allows clients to choose the shipping method. They will find it convenient when they can choose the one which is the most suitable for them. In addition, the shipping costs will be displayed to them before the final checkout. Finally, Hider not only makes your store looks clean as the PayPal button is removed but also gives clients the best shopping experience. Therefore, experience it now.
Highlight features
Hide the PayPal button on the cart page
Allow clients to choose shipping method
Display shipping costs to customers
Make your store looks clean
Give clients the best shopping experience
Price: $1/month. 7-day free trial.
Rating:1.0 / 5
How AVADA.io ranks Shopify Hide Paypal Button apps list
These above 7 Hide Paypal Button apps for Shopify are ranked based on the following criterias:
The ratings on Shopify App store
The app's rank on search engines
The prices and features
The app provider's reputation
Social media metrics such as Facebook, Twitter and Google +
Reviews and assessment by AVADA.io
Top 7 Shopify Hide Paypal Button Apps
Special thanks to all vendors which contributed the best 7 Shopify Hide Paypal Button apps. We honestly recommend you to give every app above a try if possible. We create Shopify apps review series with the aim of helping Shopify online stores find the best Hide Paypal Button for their website. All of the information on the review (including features, description, prices, and links) is collected from the vendor's website or their own published page/ selling channels.
The list of the 7 best Shopify Hide Paypal Button apps is kept up-to-date on a regular basis by our team. Please feel free to reach us out if you have any questions related to this app review.
Don't see your app on the list? Wanna contribute more content to this review? Contact us
People also searched for
shopify hide paypal button apps

hide paypal button apps for shopify
top hide paypal button for shopify

top shopify hide paypal button apps