Best Shopify Helpdesk Apps
Top 5 Best Shopify Helpdesk Apps in 2021
5+ Best Shopify Helpdesk Apps from hundreds of the Helpdesk reviews in the market (Shopify Apps Store, Shopify Apps) as derived from AVADA Commerce Ranking which is using AVADA Commerce scores, rating reviews, search results, social metrics. The bellow reviews were picked manually by AVADA Commerce experts, if your app about Helpdesk does not include in the list, feel free to contact us. The best Helpdesk app collection is ranked and result in September 2021, the price from $0. You find free, paid Helpdesk apps or alternatives to Helpdesk also. The Top 50+ Shopify Free Apps for Every Store.
Quick Comparisons of the Best Shopify Helpdesk Apps
| # | App Name | Vendor | Pricing | Rating | Image | Action |
| --- | --- | --- | --- | --- | --- | --- |
| 1 | Gorgias ‑ Customer Service | Gorgias | From $60/month. 7-day free trial. Additional charges may apply. | 4.8/5 ⭐️ | | Get app! |
| 2 | Re:amaze Live Chat & Helpdesk | Reamaze | From $20/month. 14-day free trial. Additional charges may apply. | 5.0/5 ⭐️ | | Get app! |
| 3 | xSellco Helpdesk | Xsellco | Free to install. External Charges may apply. | 4.6/5 ⭐️ | | Get app! |
| 4 | UVdesk eCommerce Helpdesk | Webkul software pvt ltd | $36/month. 30-day free trial. | 5.0/5 ⭐️ | | Get app! |
| 5 | Kiri ‑ Helpdesk & Helpcenter | Kiri | $29 | 5.0/5 ⭐️ | | Get app! |
Top 5 Best Helpdesk Apps for Shopify stores:
Here is a list of 5 best Shopify Helpdesk apps:
Gorgias ‑ Customer Service by Gorgias
Gorgias – Customer Service by Gorgias is an app which connects all your communication channels to manage all your customer support in one place. This app offers several useful features. Firstly, it collects customer support messages from every channel such as email, live chat, phone, etc. into one view so that you can merge conversations and reply without conflicts. Besides, you can see the order details for customers and can refund, cancel, or duplicate those orders without having to leave the helpdesk app which would help you edit/refund orders, cancel subscriptions, award loyalty points, and more in one click. In addition, you can also set up automated responses to common tickets such as where's my order? It would help you reduce your workload and make your support team more productive. All of the features above would help you increase the conversion rates and your revenue because you would be able to get back to your customers twice as fast as before when using this app. Let's install the app and get started now.
Highlight features
Manage all your support in one screen
Increase conversions and revenue
Provide support to your customers quickly
7-day free trial
Cut your workload
Price: From $60/month. 7-day free trial. Additional charges may apply.
Rating:4.8 / 5
Re:amaze Live Chat & Helpdesk by Reamaze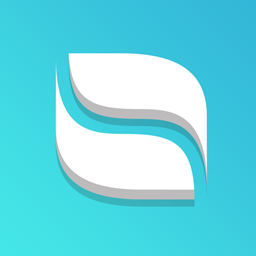 Re:amaze Live Chat & Helpdesk app was developed with the best technology to give the Shopify store owners helpful features to boost their business. This app is not only a Live Chat app but also a multiple channels helpdesk on Shopify because it allows you to approach the customers via emails, Facebook, Messenger, Twitter, etc. Moreover, the shop owners can answer all questions and meet all demand by communicating with them. In addition, this app helps your store to connect different Shopify stores, therefore, you will make more return. Furthermore, your website's loading speed will not be affected by installing this app because it provides an SEO-friendly script loading. More importantly, this app is totally free and it is easy to install without coding knowledge.
Highlight features
Provide customer Satisfaction Surveys and Ratings
Works with available Apps
Support FAQ management
Customize Response templates and email templates
Support Internal staff notes
Price: From $20/month. 14-day free trial. Additional charges may apply.
Rating:5.0 / 5
xSellco Helpdesk by Xsellco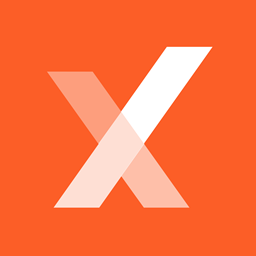 xSellco Helpdesk is an effective tool aiding e-shops in solving hundreds of questions coming from merchants. xSellco provides a lot of distinctive characteristics which allows your online stores fasten the speed of responding. First and foremost, Sellco aims to optimize customers' satisfaction by giving rapid connection with purchasers wherever they are. Any questions are sent to conversation boxes and admins can figure out the proper solutions. In addition, these requirements for customers are listed in order, then applying the rule of "first comes first serves", admins cannot be in mess to answer pop-up questions. Second, thanks to Sellco, you can manage the quality of customer support, whether your answers meet the demand of buyers or not. After that, you are likely to change the plan or sales staffs to raise the merchants' loyalty. The most special characteristic of the app is that the app can give you automatically translation. This feature is especially helpful in dealing with inquiries which are not written in English. When you write your answers in English, the app also translates into customers' mother tongue. That's so interesting! How can e-stores use the app? Just click the button of download and use it. The app is totally free.
Highlight features
Boost the speed of dealing customers' questions
Provide translation features
Integrate with other e-commerce foundation
Analyze frequent questions
Customize the design
Price: Free to install. External Charges may apply.
Rating:4.6 / 5
UVdesk eCommerce Helpdesk by Webkul software pvt ltd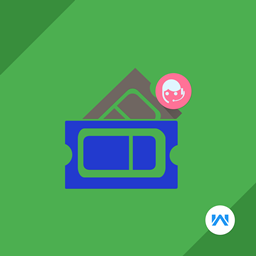 UVdesk eCommerce is a smart tool designed by Webbkul to help e-stores deal with customers' feedback and requirements. UVdesk brings to users a lot of advantages. First, UVdesk offers the admins of online shops with a rapid and controllable way to respond to all customers' inquiries which are sent from different channels. Moreover, the app can connect with Shopify, therefore you can easily manage the number of booking within a day or a week without going out of your Shopify Admin page. Second, UVdesk also brings to your Internet-based stores the right of creativity and management. It means that you are able to change the design, background theme to fit with the store's image. Besides, the workflow and the traffic of responding become quicker so, you can satisfy your buyers and reduce their feeling of waiting-time perception. Last but not least, to maximize the rate of answering questions, UVdesk is equipped with many advocacy channels such as email, social media, marketplaces, and FAQs. Particularly, in the FAQs part, the app automatically posts the most regular problems and its answers so that users can have a quick look to solve the troubles. You are offered a 30-day free trial, then you can upgrade your account into the enterprise which costs you $36 per month. Don't hesitate, customer support will become in handy thanks to UVdesk.
Highlight features
Monitor the shopping process in convenient way
Offer in-time support
Deal with customer's problems via some features
Connect with many other apps
Reduce customers' query in answering
Price: $36/month. 30-day free trial.
Rating:5.0 / 5
Kiri ‑ Helpdesk & Helpcenter by Kiri
Kiri Helpdesk app is a must-have item to grow your business. Stay in advance of your competitors and preserve your customers dependable via utilizing your Kiri AI and information.
With this app, you can connect all your communication channels for your helpdesk and make your very own expert FAQ page. So you no longer waste time in a live chat. Moreover, you can let your customers without problems search for answers themselves. Growing your business is a massive venture. This app is skilled to apprehend your aid, income tickets, and your business. Robotically kind your tickets to relevant views, that will help you keep the entirety organized. Respond to your messages the manner you want it to. You can analyze each client to see how precious they're in your enterprise and how glad they're with your provider.
Propose your retailer's responses that may be implemented with a single click. Though the price to install this app quite expensive, it promises to help your store so much.
Highlight features
Can connect all of your email addresses
Automatically reply customer
Provide customer value and risk analysis
Can make use of your valuable data
Receive personal suggestions
Price: $29
Rating:5.0 / 5
How AVADA.io ranks Shopify Helpdesk apps list
These above 5 Helpdesk apps for Shopify are ranked based on the following criterias:
The ratings on Shopify App store
The app's rank on search engines
The prices and features
The app provider's reputation
Social media metrics such as Facebook, Twitter and Google +
Reviews and assessment by AVADA.io
Top 5 Shopify Helpdesk Apps
Special thanks to all vendors which contributed the best 5 Shopify Helpdesk apps. We honestly recommend you to give every app above a try if possible. We create Shopify apps review series with the aim of helping Shopify online stores find the best Helpdesk for their website. All of the information on the review (including features, description, prices, and links) is collected from the vendor's website or their own published page/ selling channels.
The list of the 5 best Shopify Helpdesk apps is kept up-to-date on a regular basis by our team. Please feel free to reach us out if you have any questions related to this app review.
Don't see your app on the list? Wanna contribute more content to this review? Contact us
People also searched for
shopify helpdesk apps

helpdesk apps for shopify
top helpdesk app for shopify

top shopify helpdesk apps