Best Shopify Grow Email List Apps
Top 15 Best Shopify Grow Email List Apps in 2023
15+ Best Shopify Grow Email List Apps from hundreds of the Grow Email List reviews in the market (Shopify Apps Store, Shopify Apps) as derived from AVADA Commerce Ranking which is using AVADA Commerce scores, rating reviews, search results, social metrics. The bellow reviews were picked manually by AVADA Commerce experts, if your app about Grow Email List does not include in the list, feel free to contact us. The best Grow Email List app collection is ranked and result in June 2023, the price from $0. You find free, paid Grow Email List apps or alternatives to Grow Email List also. The Top 50+ Shopify Free Apps for Every Store.
Quick Comparisons of the Best Shopify Grow Email List Apps
| # | App Name | Vendor | Pricing | Rating | Image | Action |
| --- | --- | --- | --- | --- | --- | --- |
| 1 | AVADA Marketing Automation | AVADA Commerce | Start from $0/month | 5.0/5 ⭐️ | | Get app! |
| 2 | Privy ‑ Exit Pop Ups & Email Marketing | Privy | Start from $0/month | 4.7/5 ⭐️ | | Get app! |
| 3 | PageFly Advanced Page Builder | PageFly | Free plan available | 4.9/5 ⭐️ | | Get app! |
| 4 | Omnisend Marketing Automation | Omnisend | Start from $0/month | 4.9/5 ⭐️ | | Get app! |
| 5 | Justuno Popups & Exit Offers | Justuno | Free plan available. 15-day free trial. | 4.7/5 ⭐️ | | Get app! |
| 6 | Klaviyo: Marketing Automation | Klaviyo | Start from $0/month | 4.4/5 ⭐️ | | Get app! |
| 7 | MailChimp Forms | MailMunch | Start from $0/month | 4.6/5 ⭐️ | | Get app! |
| 8 | Email Collection Bar | Hextom | Start from $0/month | 4.8/5 ⭐️ | | Get app! |
| 9 | Cross sell, Exit & Email Popup | Personizely | From $29/month. 14-day free trial. Additional charges may apply. | 5.0/5 ⭐️ | | Get app! |
| 10 | Pop Ups & Bars | WisePops | From $49/month. 14-day free trial. | 5.0/5 ⭐️ | | Get app! |
| 11 | Free Exit Popup, Coupon Popups | Poptin | Free plan available. Additional charges may apply. | 4.7/5 ⭐️ | | Get app! |
| 12 | Popup Maker ‑ #1 in pop market | Sygnoos | From $5.95/month. 21-day free trial. | 4.4/5 ⭐️ | | Get app! |
| 13 | OptinMonster Email Popups | Retyp, LLC | $49/month. 30-day free trial. | 5.0/5 ⭐️ | | Get app! |
| 14 | Layouthub - Easy page builder | Layouthub | Free plan available | 4.9/5 ⭐️ | | Get app! |
| 15 | Popup ‑ Free Email Popup | Chated.io | Free | 0.0/5 ⭐️ | | Get app! |
Top 15 Best Grow Email List Apps for Shopify stores:
Here is a list of 15 best Shopify Grow Email List apps:
AVADA Marketing Automation by Avada commerce
Among many email marketing app, AVADA Email Marketing is the most outstanding and reasonable solution for any Shopify merchant that aim to convert their customers and build long-life customer relationships. Designed to optimize Abandoned Cart cammpaigns, AVADA Email Marketing follows up your visitors and reminds them to continue their purchase quickly.
With an user-friendly interface, AVADA Email Marketing is simple to use for even non-technical people. And for who have no ideas on designing, the app does support email templates that are proven to work well and ready-to-run right away.
Moreover, you can easily manage your contacts with automatic data synced from your Shopify store. Segment them and target specific segments for your emails will help you get the best results possible. Install AVADA Email Marketing for fee, why not?
Highlight features
Cover lost sales with Abandoned Cart Email automation
Welcome emails to new customers, new subscribes, unsubscribers
Drag and drop email builders for non-tech people
Ready-to-use email templates
Stunning Spin-to-win & Popup to collect leads easily
Price: Start from $0/month
Rating:5.0 / 5
Privy ‑ Exit Pop Ups & Email Marketing by Privy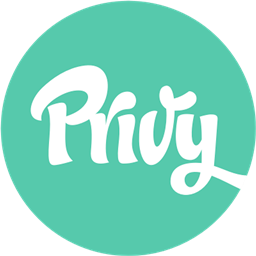 Privy - Exit Pop Ups & Emails is an app trusted by ecommerce businesses of all scales to capture and convert visitors to websites into subscribers and customers. Integrated with Shopify and Shopify Plus, Privy allows you to set up your account in a few seconds and get your first live campaign immediately. Everything for free. Without the need to have prior knowledge and skills in code and development, Privy equips you with a set of useful conversion tools to help your customer list grow from your own Shopify store. With more than 17000 users left a review and rated an overall score of 4.7 after experiencing the app, Privy is definitely a must-try app for all.
Highlight features
Inviting popups that get people to subscribe to your email list
Automatically sync contacts to Mailchimp & Klaviyo
Popups with discounts and exit intent to close sales before people leave
Automatic emails to bring old customers back
Create and distribute coupon codes
Price: Start from $0/month
Rating:4.7 / 5
PageFly Advanced Page Builder by Pagefly
The Shopify store owners who are looking for a solution to increase the sales, as well as conversion rate, will love to have PageFly Advanced Page Builder app. This app is considered as one of the best tools for the online stores by thousands of users around the world. With powerful features, this app allows any store owners to build up a shop with the stunning outfits by drag-and-drop feature. Moreover, the users can design their stores with customizable functions in the admin page. The store owners can create high-quality content with different customizable features such as Icons, Images, Texts, Layouts. Besides, there are a lot of tools in this app that can boost the conversion rate such as Countdown timer, MailChimp form, Add to cart button. Especially, it is easy and free for them to download and install this app.
Highlight features
Build and customize landing pages, homepages, product pages, collection page and more with just drag and drop, no coding requires
100+ elements to boost conversion rates such as Countdown timer, Shopify Product Details, Add To Cart, Slideshow, Contact Form
70+ ready to use templates designed by Shopify CRO Experts
Integrated and compatible with over 30 top Shopify Apps like Product Reviews, Upsell and Cross-sell, Shopify Subscription apps, Store Translations, and more
Track performance with Google Analytics integration, Facebook Pixel, Built-in analytics
Support 24/7
Price: Free plan available
Rating:4.9 / 5
Omnisend Marketing Automation by Omnisend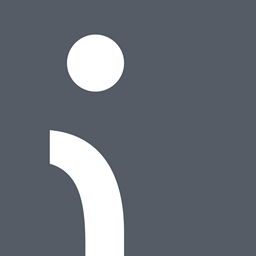 Email marketing today is regularly used by enterprises to reach more potential customers. Omnisend Marketing Automation is created by Omnisend, a company whose reputation is to build to increase customers' trust in companies' marketing platform. The app offers online stores a lot of amazing features. First, Omnisend improves the quality of your email marketing system. The app establishes sign-up space and wheel of fortune for those, unfortunately, forget their password or wish to change to a new email. Second, admins' shops are able to self-design newsletter in the blink of eyes. Admins can use the available templates in the gallery as well as produce the new one to fit the store's marketing campaign. Third, the app is a great tool to boost sales revenue. Thanks to welcome emails, confirmation emails and follow-up emails, managers and admins of the store can have deep insight in the sale progress of the store this week, this month based on data collected from the consumer history. The app is totally free so, don't hesitate to download the app and use it.
Highlight features
Rocket your sales revenue
Deliver stunning newsletters
Collect customers' feedback
Provide email automation
Improve the quality of marketing campaign
Price: Start from $0/month
Rating:4.9 / 5
Justuno Popups & Exit Offers by Justuno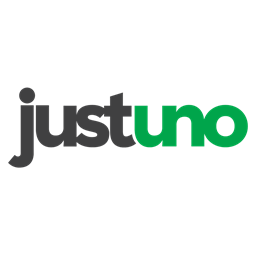 Justuno Popups & Exit Offers is an app created and introduced by Justuno with a view to helping e-commerce entrepreneurs capture more leads and increase store sales at the same time. This app offers a bunch of amazing features. First, it allows online store owners to collect emails with a various types of popups, banners, bars, slide-ins and so on. Additionally, Justuno Popups & Exit Offers also helps you gain a deeper insight into customers' behavior based on exit, page views, referral site, time on site, visit frequency, cart value, order history, previous engagement activity and so on, which helps target and segment customers effectively. Especially, with real-time dashboard and analytics provided, you can measure your campaigns' performance, identify sales opportunities and make a suitable marketing strategy in the future. Let install Justuno Popups & Exit Offers right now and experience its astonishing features at no cost with our 15-day free trial!
Highlight features
Capture lead with a variety of popups, banners, promotions and so on
Measure the effectiveness of marketing campaigns with real-time dashboard and analytics
Target and segment visitors based on their behavior
Easily design popups and promotions with customizable drag-and-drop design canvas
Reduce abandoned carts with cart and checkout abandonment offers
Price: Free plan available. 15-day free trial.
Rating:4.7 / 5
Klaviyo: Marketing Automation by Klaviyo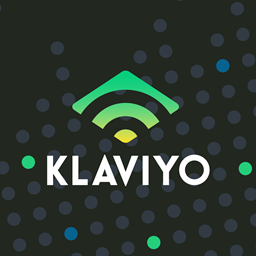 It is true that there are a lot of marketing types in which email marketing is a popular way used by a lot of enterprises because it is money-saving. Therefore, Klaviyo is designed with a view to upgrading your companies' digital marketing campaigns with better quality. Klaviyo helps enterprises implement campaigns effectively and offer automation platform by establishing a lot of distinctive features. The app allows managers of businesses to give correct analysis about the efficiency of the marketing campaign as well as evaluate the tendency of customers' interest, for example, which products customers buy most, which range of income they are so that you can make decisions to focus on targeted customers. In addition, Klaviyo assists in designing email templates which are suitable with the stores' images and messages. Another interesting thing is that the app can directly connect with Facebook accounts in which you can update your photos immediately when posting on your website. Other characteristics are also available such as real-time web tracking, product recommendation engine, back in stock and so forth. Amazingly, you do not need to pay anything but still generate much more profit. That is a bargain!
Highlight features
Recommend marketing decision
Capture customers' repurchases
Increase sale revenues
Reduce interruption in sending emails
Install and use easily
Price: Start from $0/month
Rating:4.4 / 5
MailChimp Forms by Mailmunch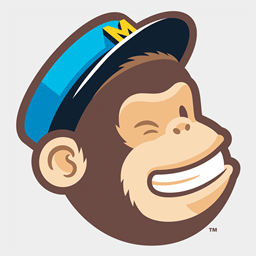 Email is frequently used as an effective marketing tool for every business today. MailChimp Forms by MailMunch is born to meet the demands of enterprises who would like to increase the brand recognition. The app provides shop's admins with significant features. First, you can create great content marketing combining with your products' images which makes your product position more impressive in buyers' minds. You can add links which lead your buyers to your homepage to get further information and access to other items. Moreover, the admins can easily create pop-ups on your website whenever shoppers revisit or new customers come. These pop-ups are designed to gather purchasers' emails, hence the store's admins are able to send have a pool of customers' data. Second, the app enables the admins to customize the interface the galleries, whether using the themes or backgrounds. Last but not least, you can experience other amazing characteristics such as put feed title and language choices. The app offers three types of packages: free, essential ($9.99 per month) and pro ($19.99 per month).
Highlight features
Collect customers' emails
Update discount codes and coupons
Create an effective marketing campaign
Increase the website traffic
Increase the website traffic
Price: Start from $0/month
Rating:4.6 / 5
Email Collection Bar by Hextom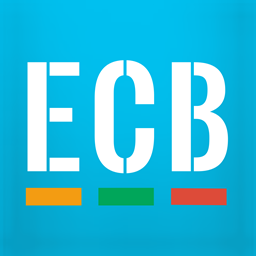 Email Collection Bar, which is released by the Hextom team, is a conveniently supportive marketing application for store owners to run many marketing campaigns by growing the email list. With Email Collection Bar, you are able to capture emails from site visitors in order to maintain the relationship with the customers and gradually raise their loyalty to your store. This application features a bar which can show the subscription form from the visitors, and then, offer them discount coupon codes after they submitted the form. Especially, every each of those codes is unique to each signup in real-time. All kinds of emoji are entirely supported. Also, the bar is highly customizable so that you can flexibly change its look. On top of that, you can easily set the locations for the bar to be placed and even set it to be visible to specific countries. Sounds interesting? Install Email Collection Bar today to find out more outstanding features!
Highlight features
Display the bar of registration form
Set places to display the bar
Easily change its look
Create more than 1 bar
Set the bar to appear with certain countries
Price: Start from $0/month
Rating:4.8 / 5
Cross sell, Exit & Email Popup by Personizely
Personizely Conversion Toolkit by Personizely is an app which helps you to convert more customers and boost sales. In details, whenever customers intent to leave your store, a message or a special offer would be shown to them, which would help grab their attention and stop them from leaving the site. Besides, this app allows you to collect email addresses from your customers. As a result, you can grow your email list, which you can use to support customers better, which would lead to a rise in the satisfaction of customers and turn them into your loyal customers. Moreover, this app enables you to suggest related, complementary or bundled products to customers, which would incentivize customers to purchase more products from your store. So what are you waiting? Install this app and start your 14-day free trial now.
Highlight features
Collect the information of visitors by using email popup
Suggest related products to encourage customers to buy more
Use countdown timers to create a sense of urgency
Show how much a visitor has to spend to get free shipping or a gift
Show relevant content based on customers' order history, location
Price: From $29/month. 14-day free trial. Additional charges may apply.
Rating:5.0 / 5
Pop Ups & Bars by Wisepops
WisePops Popup is designed by WisePops to help online store owners boost conversion rate, increasing their revenues by providing a host of notable features. You can use our bunch of customisable popup templates or drag-and-drop builder to craft stunning popups which reveal your own identity without any coding skills needed. You can also choose from our various types of popup to serve the purposes of collecting email subscribers, retaining customers and so on. Especially, WisePops Popup is integrated with Google Analytics, providing detailed analytics on how your popups contribute to raising your conversions and revenue, which helps measure the effectiveness of popup campaigns performance and conversion rate. Moreover, experts are always available to help you with any technical and marketing questions. Install WisePops Popup right now and experience these amazing features with our 14-day free trial!
Highlight features
Pre-designed and customisable popup templates
Flexible drop-and-drag editor
Detailed statistics reports on performance of popup campaigns
Minimize cart abandonment rate and maximize store sales
Super easy to install and use
Price: From $49/month. 14-day free trial.
Rating:5.0 / 5
Free Exit Popup, Coupon Popups by Poptin
Let's say you have a wonderful store page with the considerable investment, time and effort to build it. However, you still struggle to find a way to increase the low conversion rate. So, why don't you let Free Exit Popup, Coupon Popups to be a factor to make your store become more effective or boost your sale? The main function of this app is showing the right message of a special offer at the right time so as to convert a visitor to a very potential customer. Apart from that, the customers could easily ask questions to your store by Facebook or Whatsapp chat widget and interact with store fan page as well. Moreover, the pop-up could receive personal emails from customers, which is very valuable to work on email-marketing campaigns or CRM. There is a very fancy feature of this app with the aim to prevent customers from leaving store's page with nothing: Exit intent pop-up. Furthermore, you could decide a time for a pop-up display depend on how customers scrolling and clicking on your page. On the other hand, Poptin offers users with a full statistical dashboard which records the information about visitors, views, conversions, etc. Finally, you would never be worried about an interface of pop-ups because a variety of completely responsive and well-designed templates are prepared to make your store look really dynamic! Hurry up! With just 1 minute to install, you will be able to experience our very cool application on free plan with 1,000 popup views per month.
Highlight features
Broaden Email list
Engage customers by recent chat and social media
Create an exit intent pop-up
Full statistical dashboard
Simple to customize and install
Price: Free plan available. Additional charges may apply.
Rating:4.7 / 5
Popup Maker ‑ #1 in pop market by Sygnoos
Popup Maker - All popup types is an excellent app designed by Sygnoos with a view to optimizing the effectiveness of popup display on your store site, contributing to raising conversion rate and boosting sales. With a bunch of prevalent popup elements in just one tool, you can create a multi-function popup as per your purposes. For example, you can grow your subscribers list by using subscription popup element or gaining more sales by offering promotional discounts or free gifts with the stunning game-like spinner popup element. Additionally, with our eye-catching templates, you can create and customize popups without spending too much time and effort. Another notable feature of this app is that it provide online store owners with popup statistics report in great detail so that they can gain a deep insights into popup performance, which would be of tremendous benefit to marketing strategies in the future. Install Popup Maker - All popup types now and experience all of its amazing features with our 21-day free trial!
Highlight features
Various options for popup appearing and elements
Pre-made stunning popup templates
Vivid and detailed statistics report of popup performance
Integrate with mailchimp, google analytics, autoresponder
Quick and efficient customer service
Price: From $5.95/month. 21-day free trial.
Rating:4.4 / 5
OptinMonster Email Popups by Retyp, llc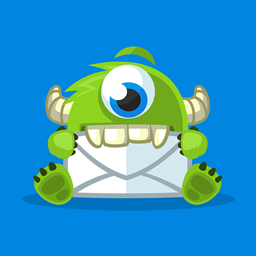 OptinMoster Email Popups designed by Retyp, LLC allows you to easily create forms to capture emails, deliver coupons, and other dynamic content to visitors. This app offers various features which might be useful for you. Firstly, it helps you to grow your email list quickly. It is because by using email popups, scroll boxes, welcome mats, etc. this app would help you convert abandoning visitors into your subscribers. Secondly, it can help you reduce cart abandonment and also boost sales conversions by using popup targeting such as Exit-Intent, Geo-location, OnSite Retargeting, and so on. Moreover, OptinMonster Email Popups' drag & drop builder feature allows you to create visually stunning email popup forms and campaigns which are optimized to achieve the highest conversion rates. Last but not least, you are not required to have any coding or development skills to set up and use this app. Install now to get a free trial experience this app for 30 days.
Highlight features
Create beautiful email popups
Collect visitors' emails
Reduce cart abandonment
Increase sales conversion
30-day free trial
Price: $49/month. 30-day free trial.
Rating:5.0 / 5
Layouthub - Easy page builder by Layouthub
Wishing to bring the designer's eyes to the customer's website. LayoutHub provides professional designs, high conversion rates from Ecommerce experts for easy to use by customers. We planned to release from 30 to 50 new layouts item each month, you just need to select the layout you love from our library.
Highlight features
Friendly UI
A lot of layouts
Easy to change element's attribute
Regular update
24/7 support
Price: Free plan available
Rating:4.9 / 5
Popup ‑ Free Email Popup by Chated.io
Email Collection Popup Window, which is provided by the Chated.io team, is an outstanding assistant marketing supporter for store owners to gather many contacts from customers by showing popup window of email collection. With Email Collection Popup Window, you are enabled to create many popups of newsletter registration. By that way, your customers will be suggested to fulfill the blanks with their email, which can gradually lead to your contact list increasing without annoying them. Regarding its design, this application provides highly responsive pop-ups, which means it can be compatible with any devices. Only one click to get this smart and useful tool. Please note that Email Collection Popup Window is provided without any costs, get the chance now!
Highlight features
Display email subscription popups
Grow your email list without annoying customers
Compatible with various types of device
Easy to install without touching codes
No fees to charge
Price: Free
Rating:0.0 / 5
How AVADA.io ranks Shopify Grow Email List apps list
These above 15 Grow Email List apps for Shopify are ranked based on the following criterias:
The ratings on Shopify App store
The app's rank on search engines
The prices and features
The app provider's reputation
Social media metrics such as Facebook, Twitter and Google +
Reviews and assessment by AVADA.io
Top 15 Shopify Grow Email List Apps
Special thanks to all vendors which contributed the best 15 Shopify Grow Email List apps. We honestly recommend you to give every app above a try if possible. We create Shopify apps review series with the aim of helping Shopify online stores find the best Grow Email List for their website. All of the information on the review (including features, description, prices, and links) is collected from the vendor's website or their own published page/ selling channels.
The list of the 15 best Shopify Grow Email List apps is kept up-to-date on a regular basis by our team. Please feel free to reach us out if you have any questions related to this app review.
Don't see your app on the list? Wanna contribute more content to this review? Contact us
People also searched for
shopify grow email list apps

grow email list apps for shopify
top grow email list for shopify

top shopify grow email list apps