Shopify Email Popup Apps 2020
5+ Best Shopify Email Popup Apps from hundreds of the Email Popup reviews in the market (Shopify Apps Store, Shopify Apps) as derived from Avada Commerce Ranking which is using Avada Commerce scores, rating reviews, search results, social metrics. The bellow reviews were picked manually by Avada Commerce experts, if your app about Email Popup does not include in the list, feel free to contact us. The best Email Popup app collection is ranked and result in January 2020, the price from $0. You find free, paid Email Popup apps or alternatives to Email Popup also. The Top 50+ Shopify Free Apps for Every Store.
5 Best Email Popup Apps for Shopify
Here is a list of 5 best Shopify Email Popup apps:
Coupon Pop ‑ Email Popup by Storeya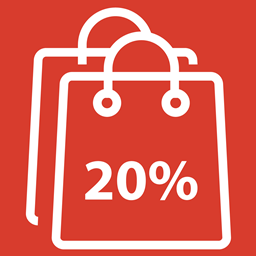 Have you ever spent a quite big budget on ads or offered many coupons but have not received adequate outcome? There is a common fact that business owners often meet that problem due to a low conversion rate. Recognizing the problem, Storeya had developed an application called Coupon Pop - Email Popup with outstanding features which would increase the revenue considerably. First of all, this application highly supports shop owners to suddenly attract visitors with a special offer on a pop-up. Moreover, shop owners could broaden their mailing list and gain more followers/subscribers on social media by the link which is appeared on the pop-up. On the other hand, users are able to take a review on the past campaigns and target which audience to show their discounts. In order to build a friendly app, Coupon Pop - Email Popup is very easy to set up without coding skills requirement and simple to use with our well-designed theme. Last but not least, this app supports users to translate content into any language they want! And just with several easy steps to install, you can freely enjoy a very fancy application in 14 days for free!
Highlight features
Increase Conversion Rate by providing a special offer
Interact with customers via email and social media
Target audience and manage different campaigns
Easy to set up and use
Well-designed theme
Support to translate into any language
Price: From $9.99/month. 14-day free trial.
Rating: 353 - 4.9 / 5
MailMunch ‑ Email Popup by Mailmunch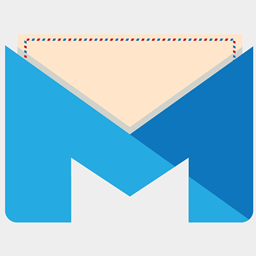 MailMunch - Email Pop, which was produced by the MailMuch team, is a considerable tool to provide store managers with a significant marketing solution by making the email list grow with exit intent popup and discount offers. To convert the traffic to your potential customers, the initial step to do is collecting their contacts and retain them by displaying subscription popup. Popups, bars, banners, and embedded forms for email collection are completely customizable. Also, you are enabled to let your subscribers' emails be synchronized to MailChimp, Aweber, GetResponse, Constant Contact, and many others. Even more, based on exit intention, scroll, cart abandonment, device type, timer, page, store admins can select which campaign to display. With this application, you can run any marketing campaigns through popup like discount coupons, sale, and find out what kind of popup can bring in the highest conversion rate. Let's optimize your marketing and sales today with MailMuch!
Highlight features
Highly customizable design and suits many devices
Present campaign based on diverse settings
Display popup of coupon codes to offer visitors
Simple to be synchronized to other email marketing providers
Find out the most effective campaign
Price: Free plan available. Additional charges may apply.
Rating: 297 - 4.7 / 5
Total Email Popup by Marketify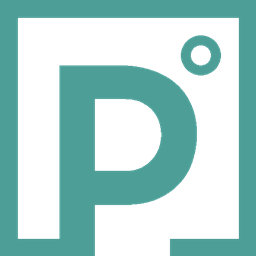 Total Email Popup is an application which is produced and released by Marketify to assist store managers to optimize marketing campaigns by providing various incredibly eye-catching popup for Shopify stores. With Total Email Popup, you are enabled to get your customers notified of new products, offer them many deals, ask for emails to boost sales. There are a number of popup templates which are already designed for you to make a choice, just select one of them! Even more, by displaying the right message to its target customer, you can easily increase the rate of abandoned carts. Whenever any intention of leaving is detected, the popup will be presented to help you retain the visitors and eventually switch them to customers. Customize it in your way now with one-click installation!
Highlight features
Provide dozens of pre-made popup templates
Display different popups for specific customer groups at reasonable time
Simply to set up and control sales anywhere
Switch traffic to potential leads
Integrate with Mailchimp
Price: Start from $0/month
Rating: 3 - 3.0 / 5
Email Popup by Fewtaps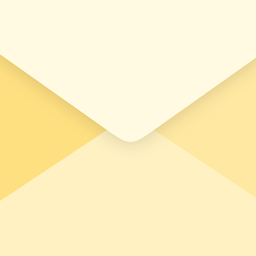 Email Popup is a powerful application which was created and introduced by Fewtaps to collect your visitors' emails before they move away from your website and convert traffic to potential customers. Whenever your customers tend to abandon your site, it will show a popup of registration for them to subscribe to the newsletter and get a discount coupon. As an embedded application for Shopify stores, Email Popup does not require store managers to leave you administrator panel for anything. Also, you do not need to have another account to use it, it works as a supporter or an assistant for your store. You are able to change the look of the popup with images, text,… Please note that it will not change the design of your store. Easy to install with just a few minutes, get it now!
Highlight features
Install in a few minutes
Display subscription popup
Convert visitors to subscribers
Ready to use, no seperated account required
Compatible with many devices with highly customizable design
Price: Start from $0/month
Rating: 2 - 5.0 / 5
Magic Ball ‑ Email Popup by Application nexus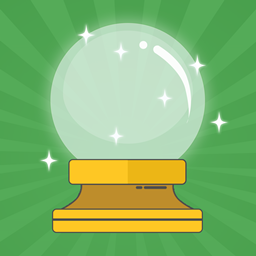 Magic Ball - Email Popup, which was built and released by Application Nexus, is a wonderful assistant to help store owners find out an outstanding marketing solution to marketing with an interactive email popup builder. With Magic Ball - Email Popup, you are allowed to display various attractive popups, which are entirely pre-made and ready-to-use, and then, the Magic Ball will predict the discount coupon for subscribers who have entered their emails. Conveniently, you can easily customize their colors, fonts, and texts. This application completely integrates with MailChimp, Klaviyo, and Aweber email platforms so you can simply let your email list synchronized to any of them. Especially, it is compatible with a lot of devices. Create your personalized coupon for specific users and boost your conversion rate today with Magic Ball!
Highlight features
Provide personalized discount coupon
Friendly and easy to use and install
Sync email list with MailChimp, Kladivo, Aweber
Compatible with any devices such as tablet, phone, pc,...
Pre-made designs for popups to customize
Price: From $1.99/month. 7-day free trial.
Rating: - 0.0 / 5
How Avada.io ranks Shopify Email Popup apps list
These above 5 Email Popup apps for Shopify are ranked based on the following criterias:
The ratings on Shopify App store
The app's rank on search engines
The prices and features
The app provider's reputation
Social media metrics such as Facebook, Twitter and Google +
Reviews and assessment by Avada.io
Top 5 Shopify Email Popup Apps
Special thanks to all vendors which contributed the best 5 Shopify Email Popup apps. We honestly recommend you to give every app above a try if possible. We create Shopify apps review series with the aim of helping Shopify online stores find the best Email Popup for their website. All of the information on the review (including features, description, prices, and links) is collected from the vendor's website or their own published page/ selling channels.
The list of the 5 best Shopify Email Popup apps is kept up-to-date on a regular basis by our team. Please feel free to reach us out if you have any questions related to this app review.
Don't see your app on the list? Wanna contribute more content to this review? Contact us
People also searched for
shopify email popup apps

email popup apps for shopify
top email popup for shopify

top shopify email popup apps