Shopify Edit Orders Apps 2021
7+ Best Shopify Edit Orders Apps from hundreds of the Edit Orders reviews in the market (Shopify Apps Store, Shopify Apps) as derived from AVADA Commerce Ranking which is using AVADA Commerce scores, rating reviews, search results, social metrics. The bellow reviews were picked manually by AVADA Commerce experts, if your app about Edit Orders does not include in the list, feel free to contact us. The best Edit Orders app collection is ranked and result in April 2021, the price from $0. You find free, paid Edit Orders apps or alternatives to Edit Orders also. The Top 50+ Shopify Free Apps for Every Store.
7 Best Edit Orders Apps for Shopify
Here is a list of 7 best Shopify Edit Orders apps:
Edit Order by Cleverific by Cleverific, inc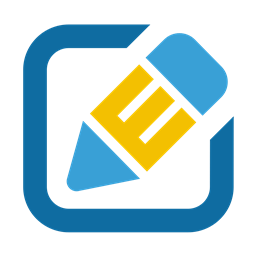 As suggested by the name of the app, Edit Order allows you to change the information of your customer's order. Particularly, you can customize the shipping speed, shipping address or size, quantity, color of the order. Moreover, this app lets you charge your clients an additional amount if they want to edit the order directly through the online store. Besides, when a new order is placed or the order's shipping address is changed, this software will automatically apply tax rate and calculate tax amount for the order. This tool will cancel the old order and apply the original payment for newly edited order then it will guarantee the paper trail of the order. Another point is that you can create an unlimited number of draft order edits.
Highlight features
Easy to edit orders of consumers
Automatically calculate sales tax
Let shop owners charge customers additional amount
Guarantee the papertrail of the order
No limit on the number of draft order edits
Price: $19/month. 14-day free trial.
Rating:4.3 / 5
Orderify by Customer first focus
Orderify is a great order editing app that can assist you in editing order, making your customers happier, customer support easier as well as increasing sales. This application allows customers to make changes and correct all order mistake instantly. Now, customers can edit, cancel and reorder without frustrating and slow back and forth with support. As a result, it will help reduce the workload on customer support and make customers have instant satisfaction. Moreover, it enables customers to edit their order from 3 highly visited locations which are order confirmation/status page, customer account page and order confirmation email/SMS, which will create the convenience for customers. Especially, Orderify also provides customers with a reorder link which will redirect them to checkout or shopping cart to reorder more easily. So what are you waiting for? Install now and start making your customers happy with the order editing ability.
Highlight features
Instantly make changes and correct order mistakes
Edit order from order status page, confirmation email and account page
Allow customer to cancel their orders easily
Support reordering easily with reorder link
Reducing the workload on customer support
Price: $4.99/month. 30-day free trial.
Rating:4.8 / 5
Lopster ‑ Edit order by .brick
Lopster ‑ Edit order by .Brick is one of the most simplify order editing app on Shopify. Just with one click, all your orders will be managed effectively, including automatic refund, capture, discount code, and order info managements. Moreover, this app also supports you calculate refunded items, or discount and suggest various cash flow optimization solutions. Especially, instead of can cancelling old orders and replacing them new ones, which usually lead to distorted financial reports, this app provides the accurate calculation to manage and edit all order easily without effecting to the report system. In addition, with the help of it, you can create a new order, update its information and create discount code for that order easily. Last but not least, when new orders are created, the checkout link will be generated and sent to your customers automatically to help them finish their payments faster. Let's install is Lopser order editing app right now to edit your orders more effectively.
Highlight features
Allow updating order infomation easily
Calculate refunded items and create discount code
Avoid your financial report to be distorted when updating
Automatically generate and send checkout link to customers
Enable creating new order and capture payment
Price: Free plan available
Rating:4.9 / 5
Edit Orders ‑ Editify by Booster apps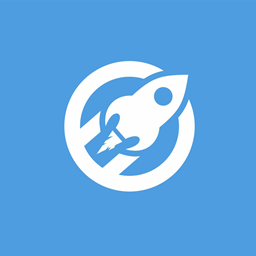 Developed by one of the most powerful Shopify app suppliers, the Edit Orders – Editify app gives the users the best tool to reduce the burden of the time on dealing with customer order changes. This app helps the buyers to change the products on the carts easily, which increases the customer's satisfaction and conversion. The customer can remove and change the different sizes or colors of any product after an order occurred. Moreover, stores can motivate the customers by adding more discounts. In addition, store owners can customize the price of products easily. Besides, it is easy to change billing address, taxes, shipping and discount for an order. Especially, this app also allows transactions to be uncanceled. Last but not least, this app is perfectly responsive, which means that the users will be more attracted by the products images on different devices.
Highlight features
One-click installation
Easily to edit orders immediately
Enable to edit codes
Free and easy to customize
Reduce the lost in cart
Price: $14.99/month. 14-day free trial.
Rating:3.8 / 5
Edit Orders ‑ Cart Pencil by Mlveda
Edit Orders ‑ Cart Pencil, which is by MLVeda, is the crucial app that boosts your sales by reducing abandoned carts.
With Edit Orders ‑ Cart Pencil, while your users are not satisfied with the selected variant of the product and want to edit orders, they are able to edit variant of a product without letting them abandon cart by 'Cart Pencil' so that your customers have better experiences to boost sales. Furthermore, your stores are not required to remove the product or switch back to the product page to change the variant. Also, this app allows your customers to edit orders at the Cart page itself. As a result, Cart Pencil app reduces the abandoned carts. In addition, it is the tool to minimize the steps of changing the variant by the "Change" link and immediately easier to keep the older variant while to edit cart.
If you want to experience all of these features that will surely amaze your customers a lot, install Edit Orders ‑ Cart Pencil for 15 days of free.
Highlight features
Support your customers edit variant of a product
No need to remove the product or switch back to the product page
Allow your customers to edit orders at the Cart page itself
Minimize the steps of changing the variant by the Change link
Easier to keep the older variant while to edit cart
Price: Free plan available. 15-day free trial
Rating:4.8 / 5
Order Desk by Order desk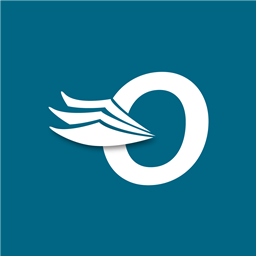 If you want to find an app that helps you to control your orders, Order Desk is the one you need. Particularly, this tool will automate your order workflow using a set of criteria. These conditions are chainable, duplicatable and easy to manage that it will save your time and reduce your workload. Moreover, if you use dropshippers, this software will automatically separate the orders by carriers and assigned it to the required dropshipper. Your dropshippers can also send back the tracking details through this app then your workflow can be automated. You can observe the order trends on the dashboard and track the pending credit card transaction using this software. Besides, this app will automatically notify your consumers with shipment tracking information via emails that they can easily keep update of their orders.
Highlight features
Simple to process orders using set of criteria
Spontaneously divide the orders by carriers when using dropshipping
Easy to see order trends based on dashboard
Available to track pending credit card transactions
Automatically send shipment tracking information to consumers
Price: From $12/month. 30-day free trial. Additional charges may apply.
Rating:5.0 / 5
OrderEase: Easy Edit & Reorder by Appsdart
OrderEase app allows customers can adjust and reorder their orders on the store.
Clients love stores that provide them the most alternatives to make modifications to their orders. Edit/reorder an order after setting an order is one add-on that could take consumer ease to an entire distinctive level. Clients can also fix their own mistakes with Orderease customers can adjust info of an order on their very own without the accomplishing assist crew and losing extra time. You can edit orders from a couple of points. Orderease lets in the clients to edit their order from the order confirmation email, order affirmation web page, and my accounts page. This ease not only enhances consumer revel in but also will increase repeat buy because of a seamless enjoy.
Once your installation, via our auto-install method, it might hardly take about 5 minutes to edit/reorder. The identical functions could be enabled on order popularity page and order affirmation electronic mail.
Highlight features
Make some changes directly on order
Customers can correct their mistakes
Eliminate the lengthy and time consuming by customer support
The customers can edit their order
Easy and comfortable to use
Price: $5.99/month
Rating:5.0 / 5
How AVADA.io ranks Shopify Edit Orders apps list
These above 7 Edit Orders apps for Shopify are ranked based on the following criterias:
The ratings on Shopify App store
The app's rank on search engines
The prices and features
The app provider's reputation
Social media metrics such as Facebook, Twitter and Google +
Reviews and assessment by AVADA.io
Top 7 Shopify Edit Orders Apps
Special thanks to all vendors which contributed the best 7 Shopify Edit Orders apps. We honestly recommend you to give every app above a try if possible. We create Shopify apps review series with the aim of helping Shopify online stores find the best Edit Orders for their website. All of the information on the review (including features, description, prices, and links) is collected from the vendor's website or their own published page/ selling channels.
The list of the 7 best Shopify Edit Orders apps is kept up-to-date on a regular basis by our team. Please feel free to reach us out if you have any questions related to this app review.
Don't see your app on the list? Wanna contribute more content to this review? Contact us
People also searched for
shopify edit orders apps

edit orders apps for shopify
top edit orders for shopify

top shopify edit orders apps