5 Steps to Create Customer Groups on Shopify
5 Steps to Create Customer Groups on Shopify
Do you want to start? Get shopify free trial here!
Creating customer groups will come in handy when you want to manage your customers effectively. For instance, you may have a group of loyal customers, so you want to reward them by giving them discounts and good deals or even set up a proper loyalty program for them. There's a good chance that you also have some new customers, and what you want to do to this group is build relationships with them, send them emails, giving them value before you try to promote any of your products. For that reason, in this post I'm going to show you how to create customer groups on Shopify.
How to create customer groups on Shopify
Step 1: Search or filter customer list
First, you can search for customers or you can filter your customer list by clicking Filters. There are lots of options for you to choose from. For example, when we filter with tagged with and add facebook, customers using the tag facebook will appear.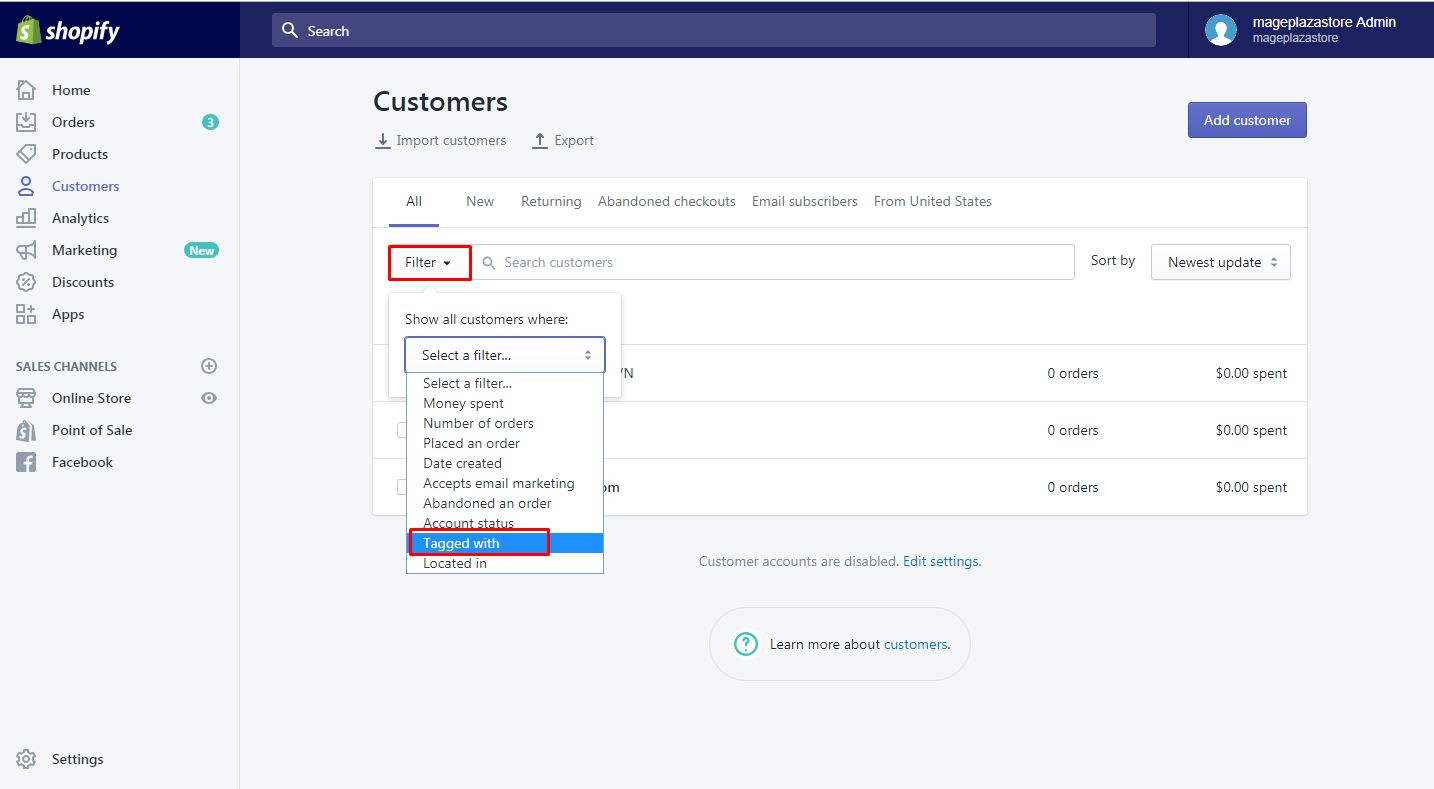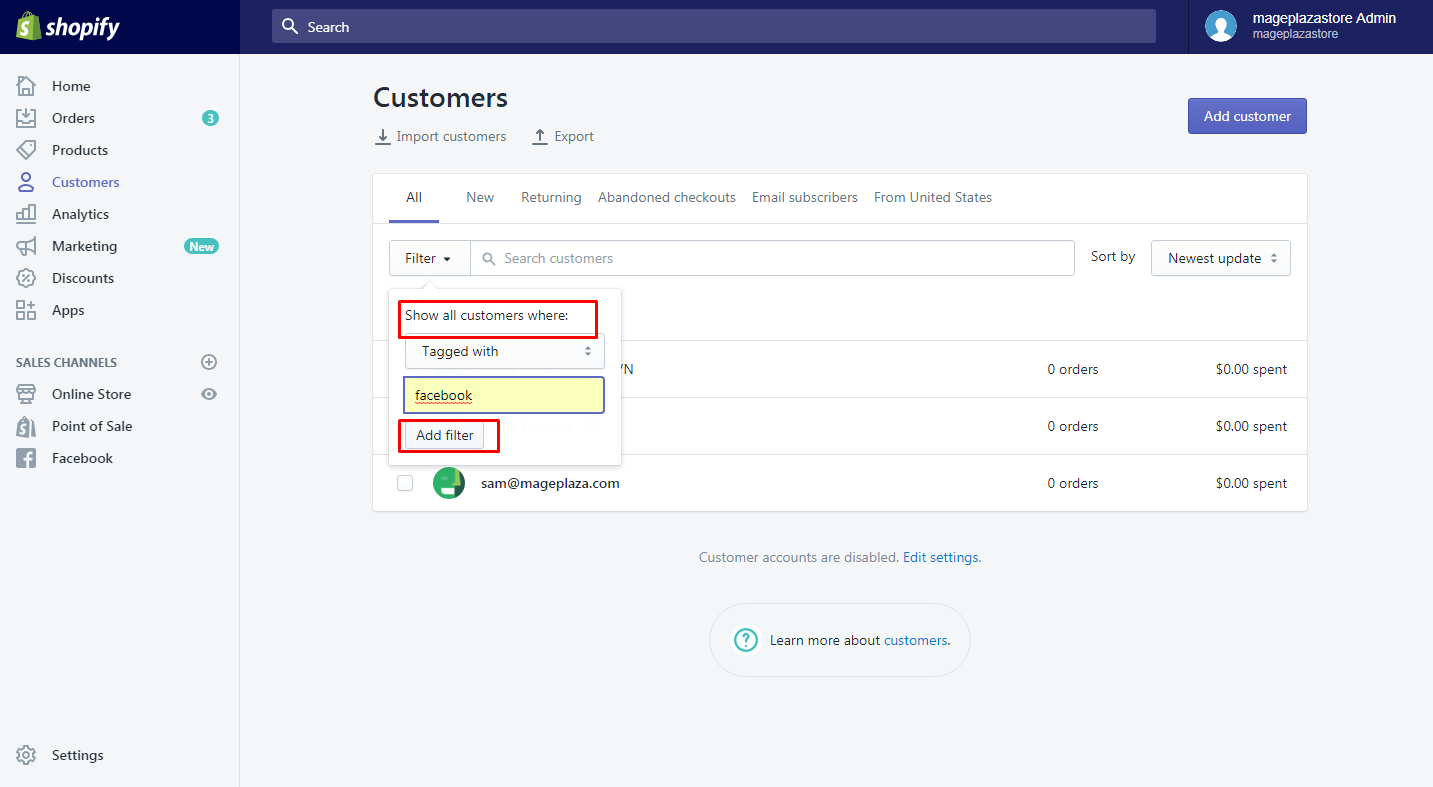 Step 2: Select Save search
Next, choose Save search on the right of the page.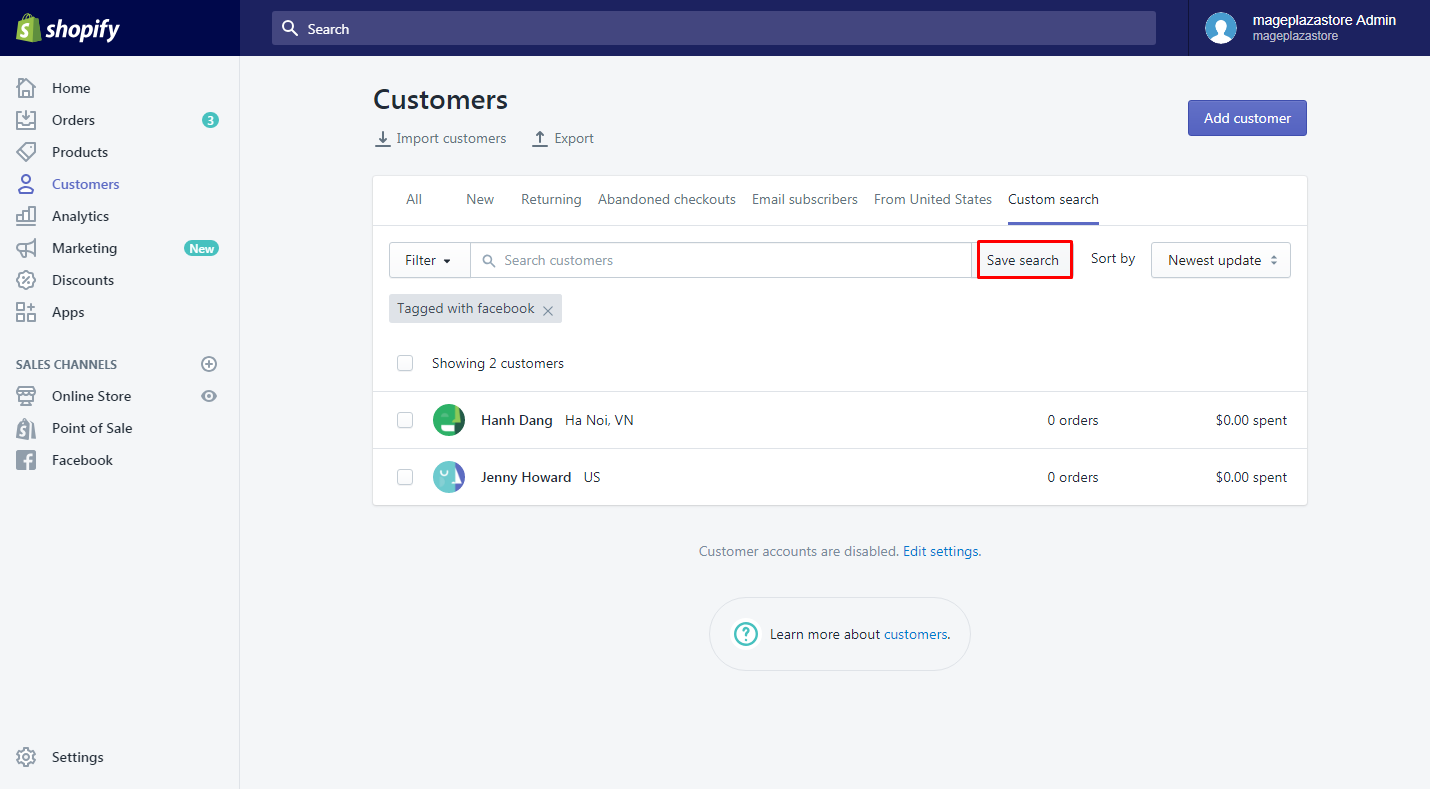 Step 3: Type the name for your search result
Then, type the name for your search result to continue.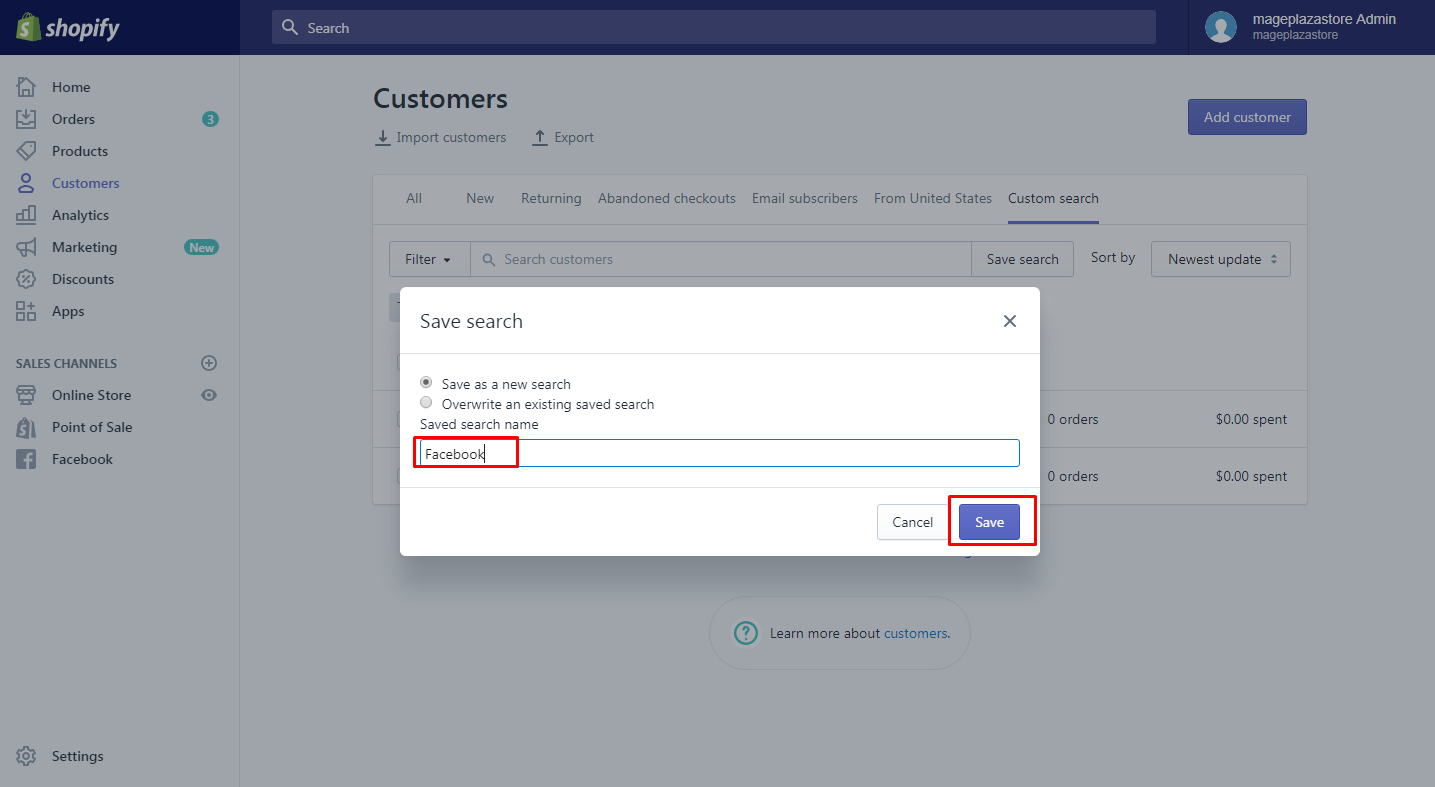 Step 4: Create customer groups
You can choose to save a search under the two option which is save as a new group or just overwrite an existing save search.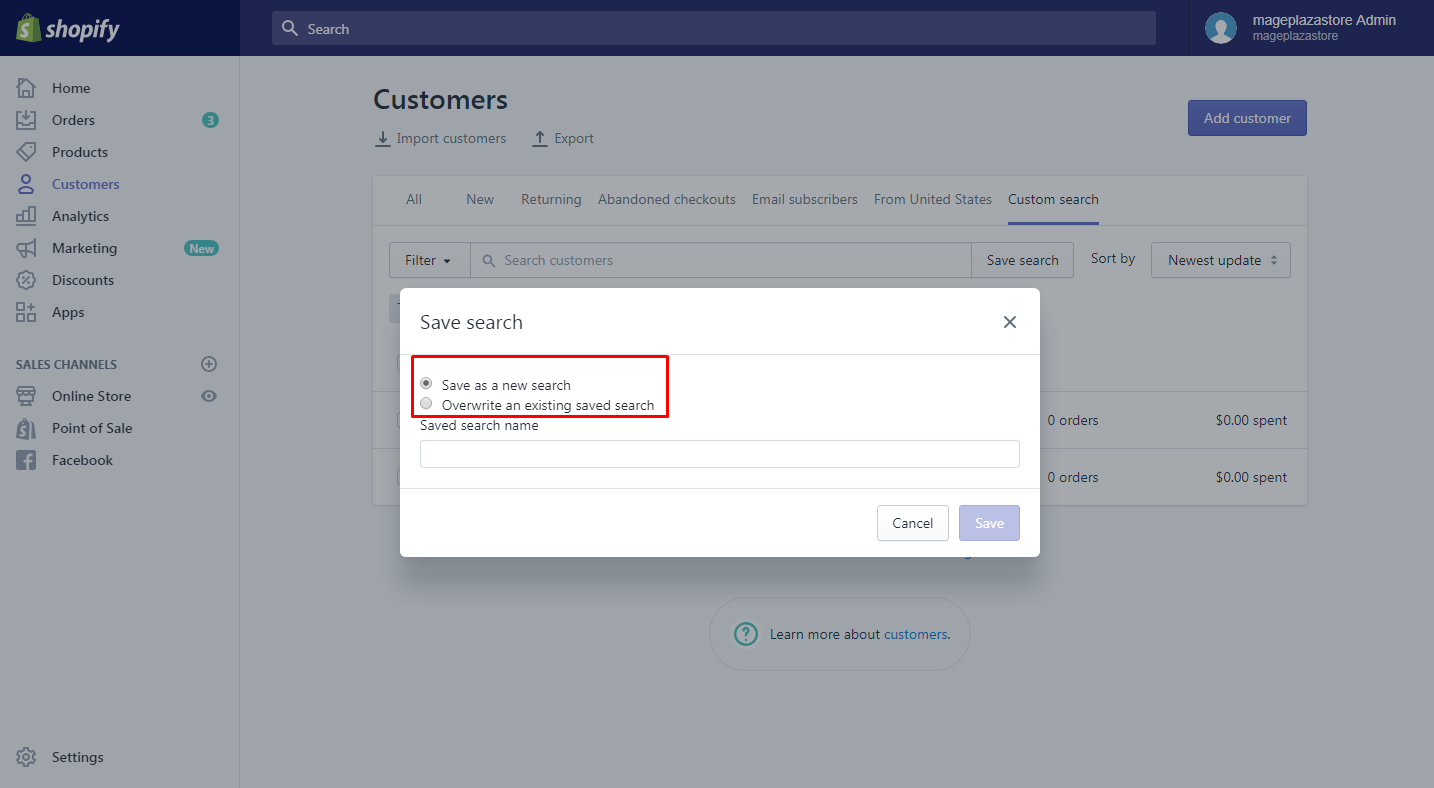 Step 5: Choose Save
Don't forget to choose Save to save your search and at the same time, create a new customer group.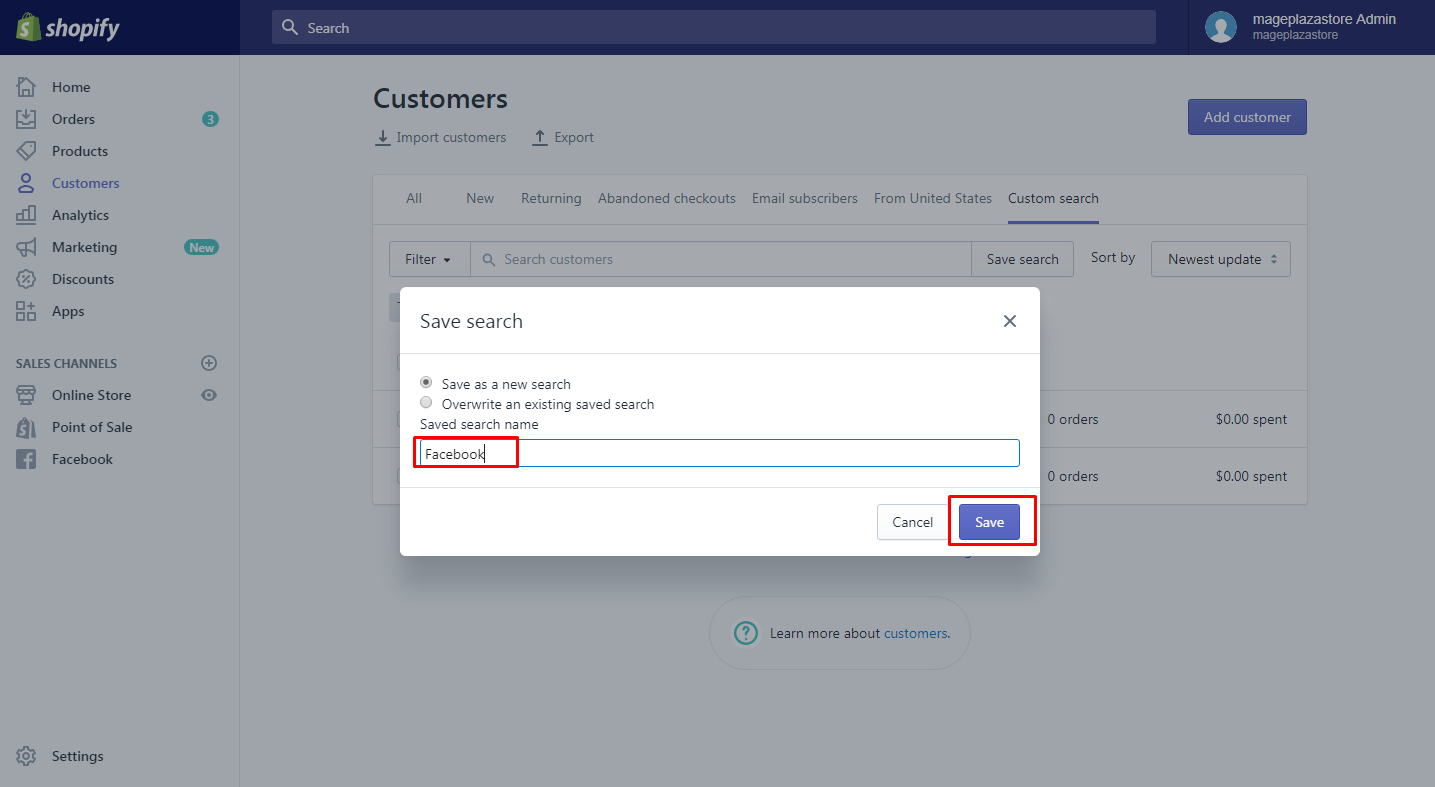 One thing you should remember is that customer groups can be automatically updated, therefore, customers can be added or deleted from their group, which depends on the filters or search terms used to make the customer group.
Conclusion
A group of the customer can be easily created on Shopify to help you manage your customers. I hope my post on how to create customer groups on Shopify has been helpful to you. It's not a hard thing to do, but if done properly your marketing will be way more effective. If you're a Shopify store owner and you want to know more about ways to run your store better, check out our tutorials.
Related Posts:
People also searched for
shopify customer groups
shopify create customer group
how to create a customer group in shopify

shopify how to create customer group
create customer groups shopify
customer groups in shopify
how to create customer groups in shopify

shopify customer group
customer group shopify
shopify customer list
shopify customer group pricing

how create customer groups shopify
Subscribe
Stay in the know
Get special offers on the latest news from AVADA.
40k
subscribers has been joined!
Earn $10 in reward now!