How to Create a Transfer on Shopify
Last updated: December 01, 2023
A transfer is to record the incoming inventory when you've got a confirmation from your supplier. It would be useful for you to manage your Shopify inventory. Hence, you'd better learn how to create a transfer on Shopify. Here are some simple steps that you totally handle this.
Note: Only when the inventory tracking is enabled, a transfer can be created.
How to Create a Transfer on Shopify
Below is the step by step guide on creating a transfer on Shopify:
Step 1: Go to Transfer from Shopify Admin
After logging in your Shopify account, take a look at the left of the screen and click Products. Then, select the Transfer which is the second section of Products.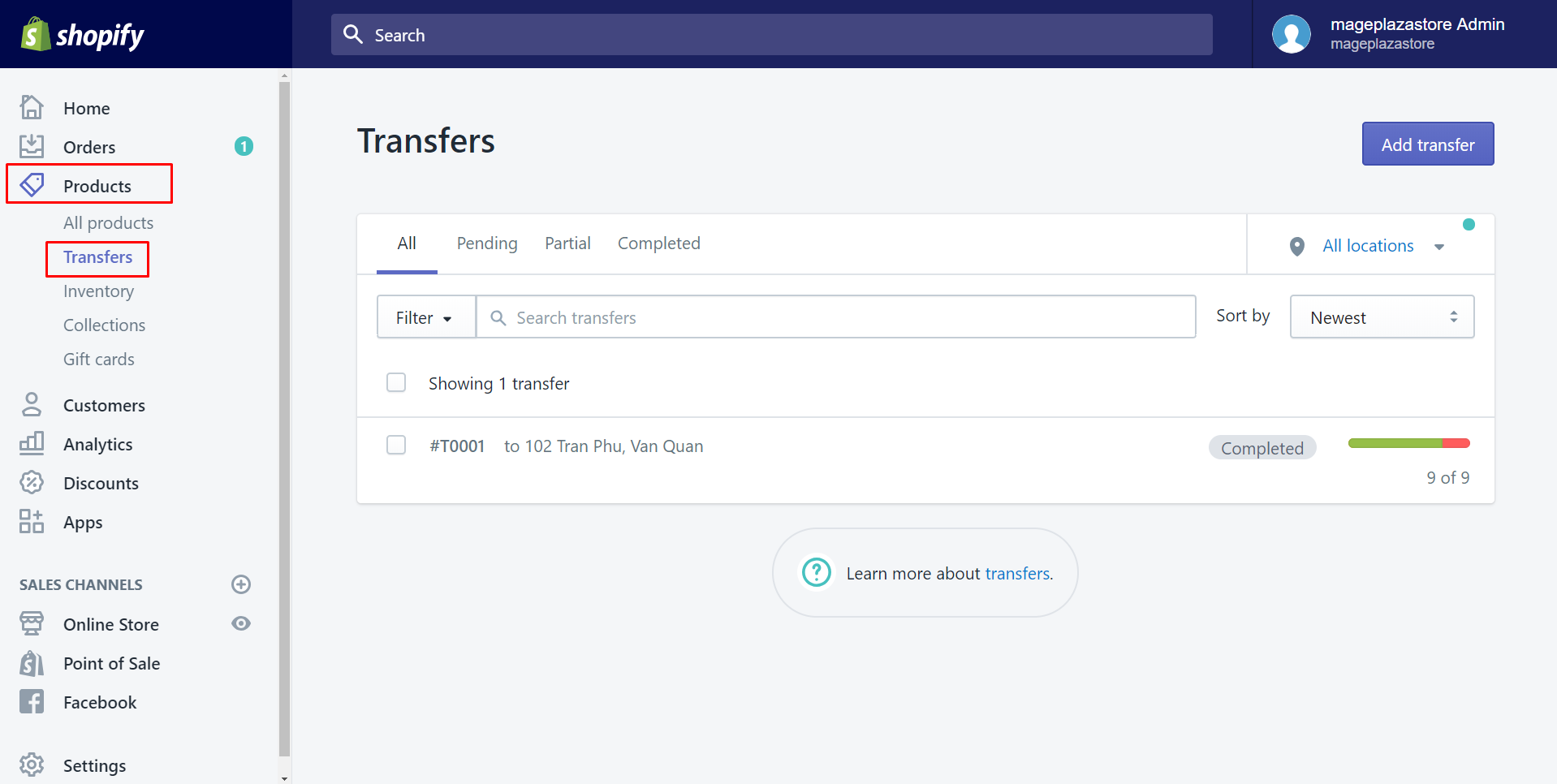 Step 2: Click Add transfer
The Transfer dialog will appear. Make sure you click the button called Add transfer.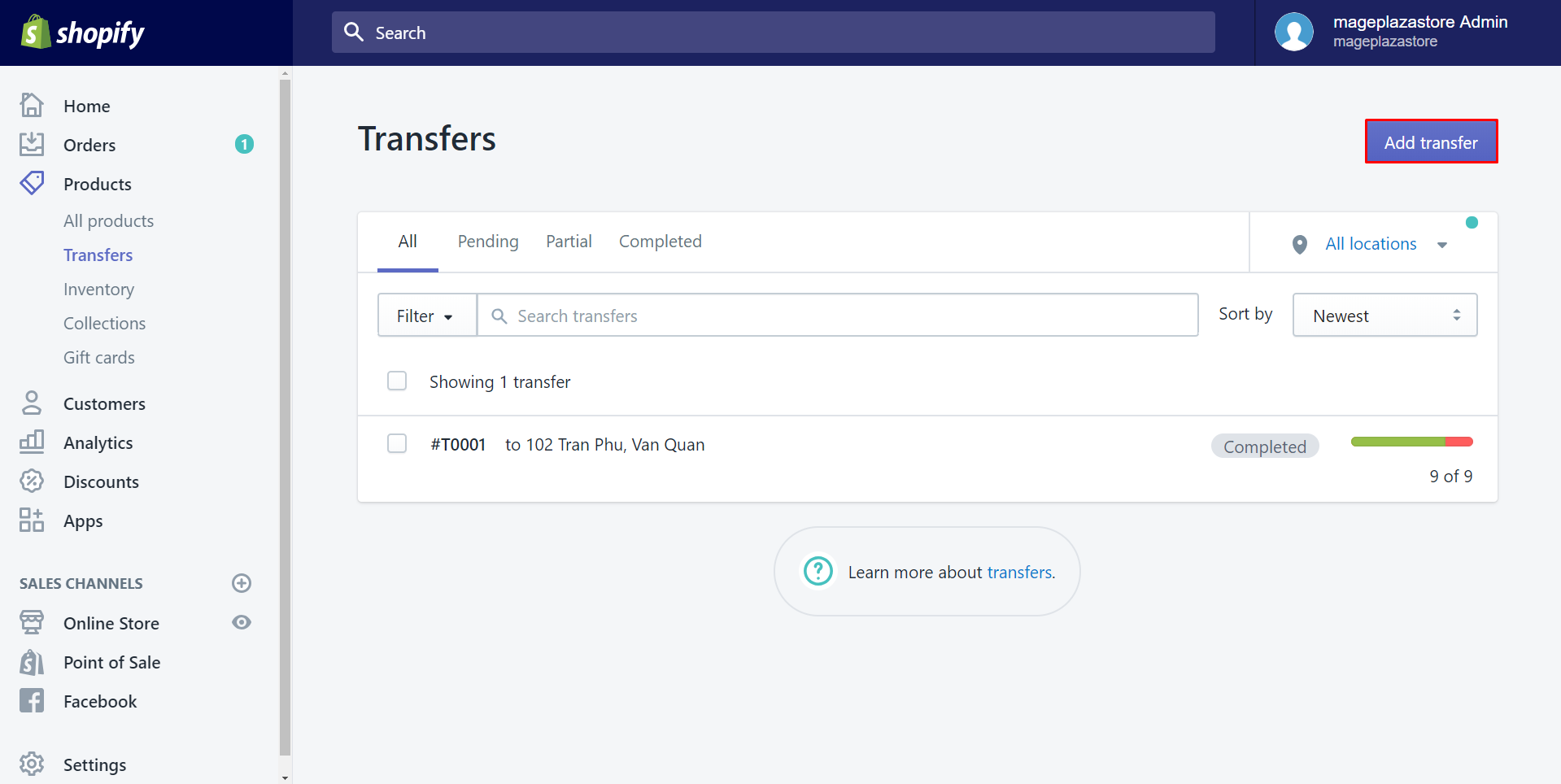 Step 3: Select the supplier
You can enter the supplier's name in the Search Supplier section if it has already had.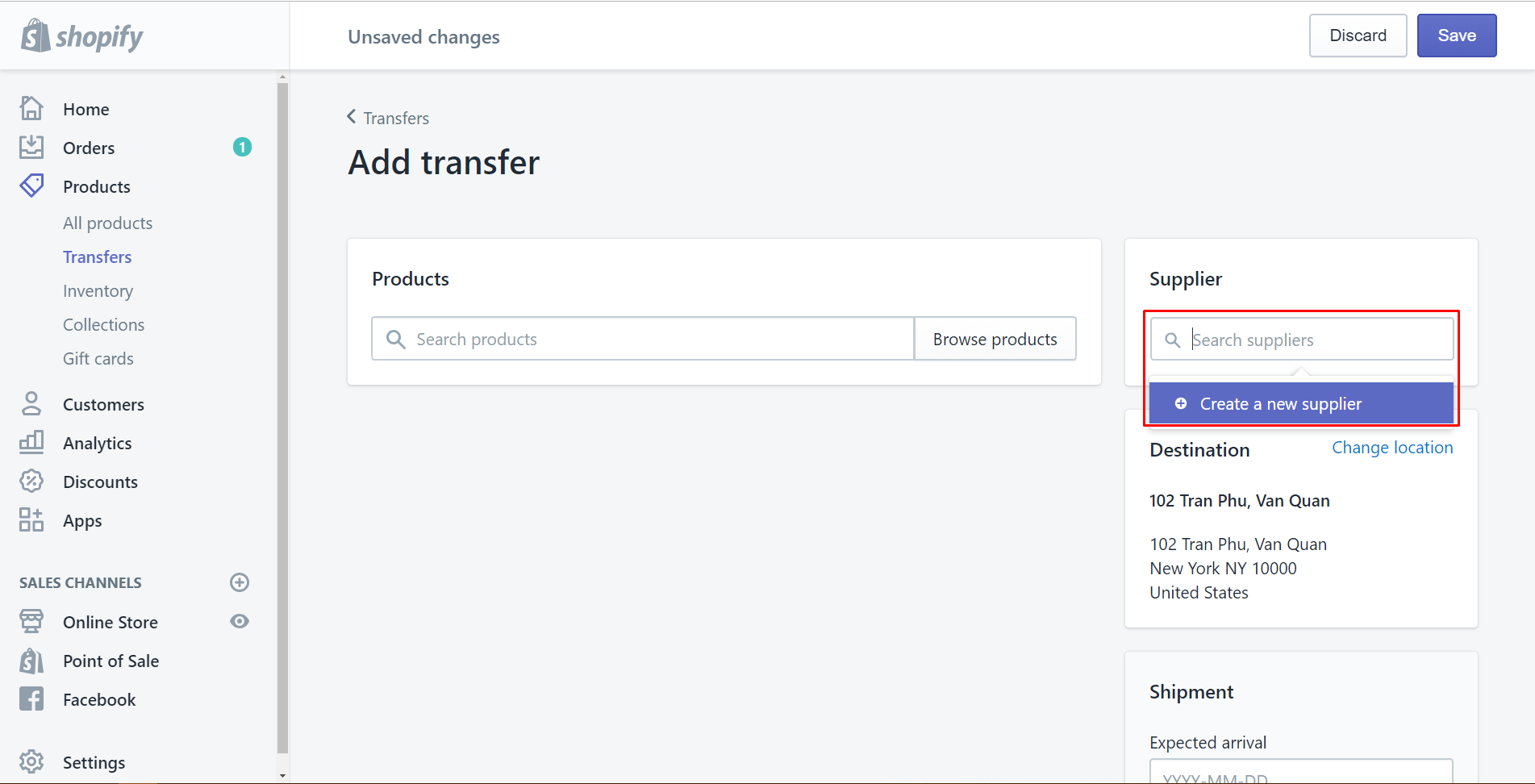 If not, you can also add a supplier by following below: Click on Create new supplier option with a plus symbol. Then, a dialog comes out, you should enter the basic information about the supplier. After all, tap Save supplier to add the supplier.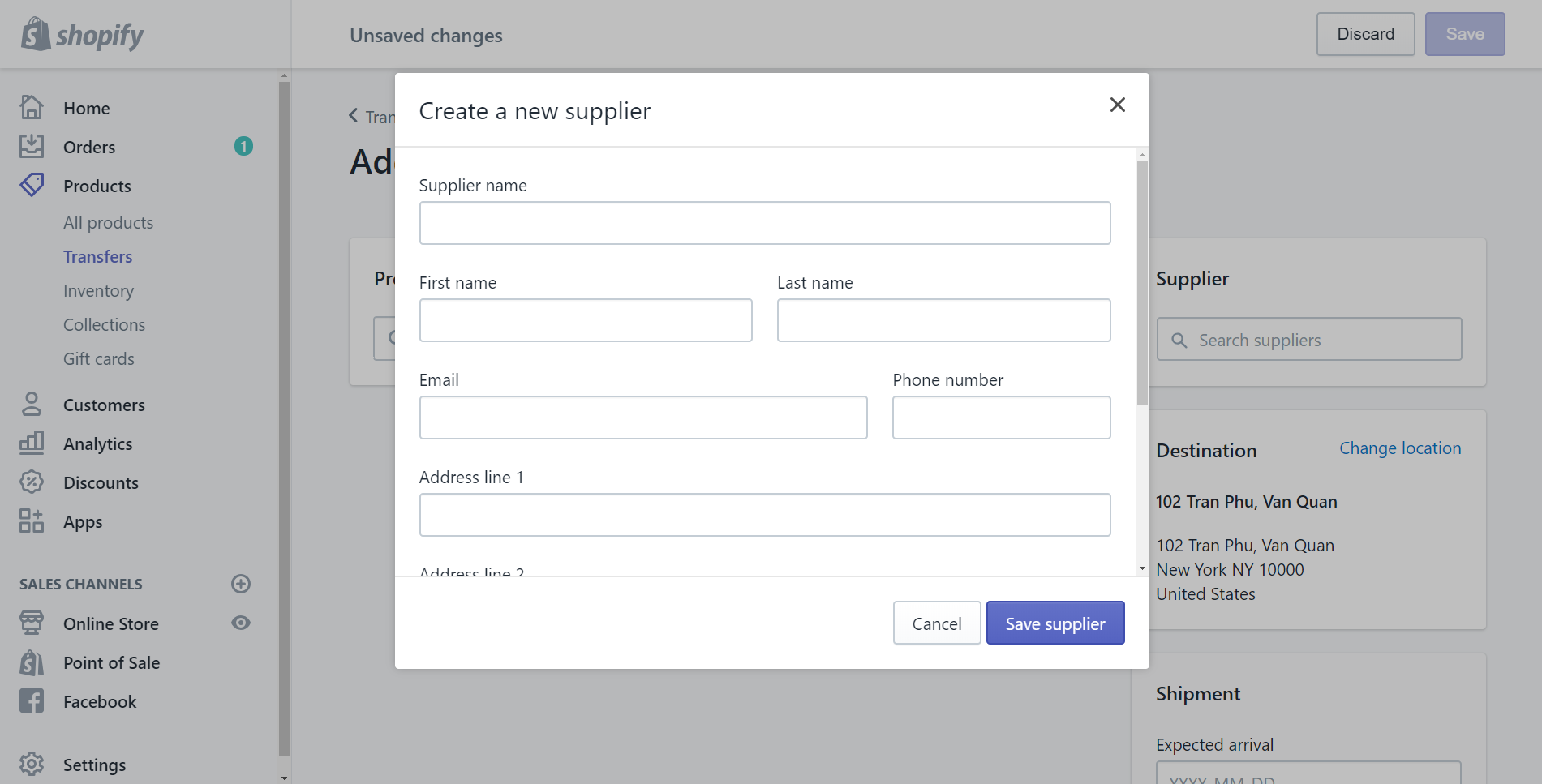 Step 4: Select Expected arrival date
In this step, you select a date which is Expected arrival date in the Shipment box. That will be the date that you want it to arrive on purpose. Please take notice of the details if it has the format as YYYY-MM-DD, it means that you should enter the year first, then the month and the day at the last.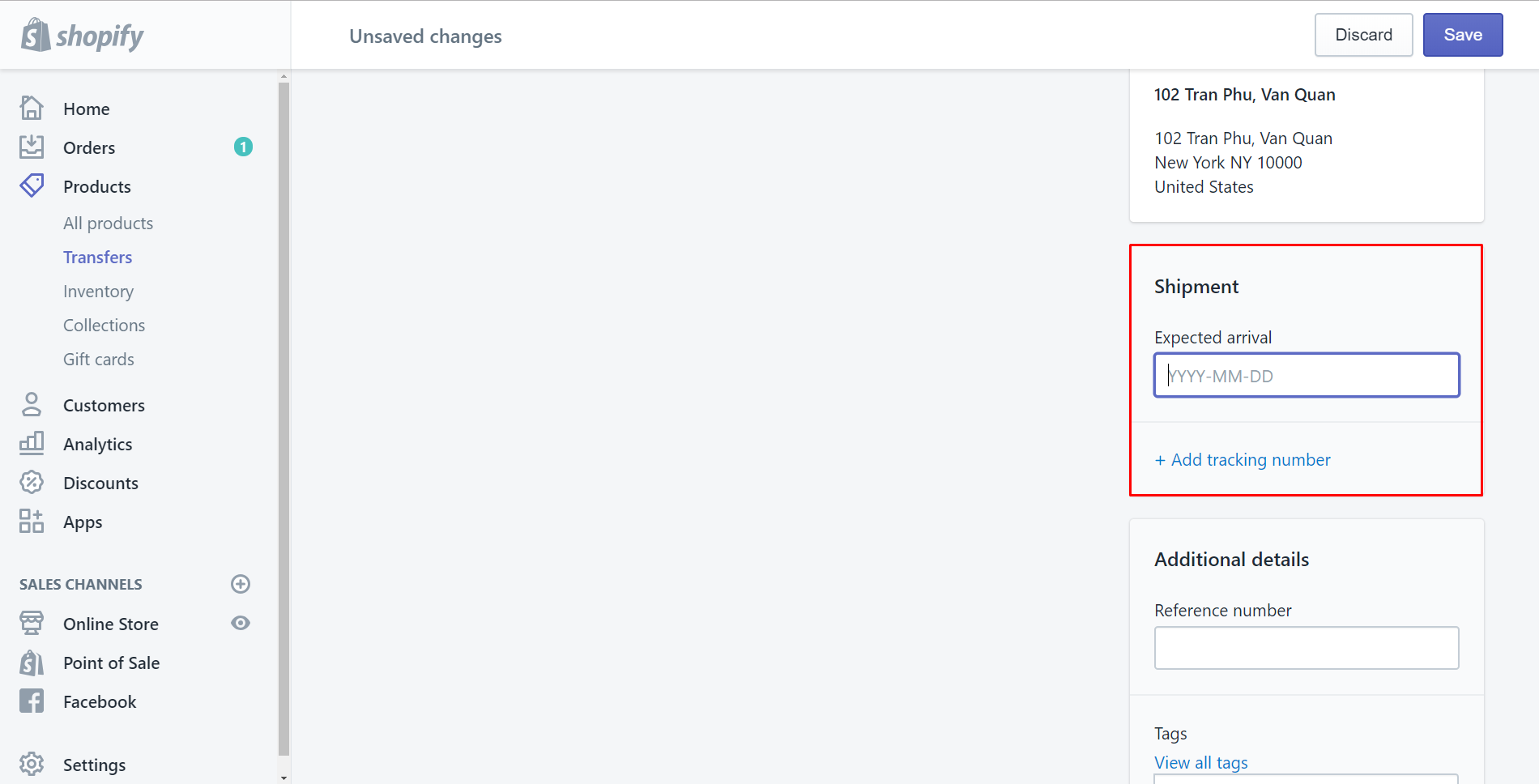 Step 5: Add a reference tag
In this step, in order to add a reference tag or number to the transfer, you obviously type them in the Additional details. It means you will get references to use for filtering and organizing your transfers in the Transfers section. You are able to decide which is refer to yours and enter it.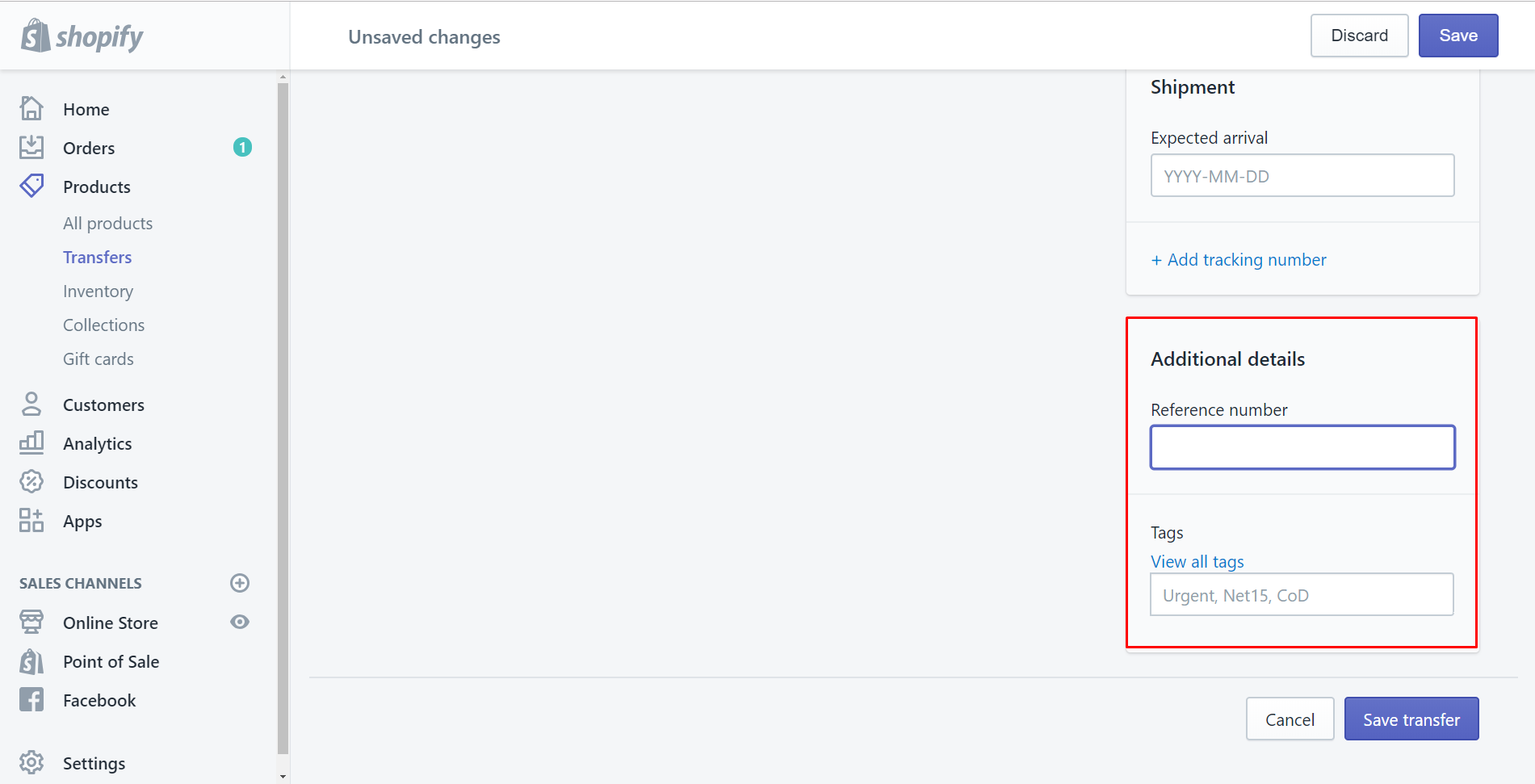 Step 6: Choose the products
Now scrolling up, there is a section called Products. Type the product's name if you remember and want to add it to your transfer. If not, you can select Browse products to view your products and collections listed. You can choose specific products or variants by checking it.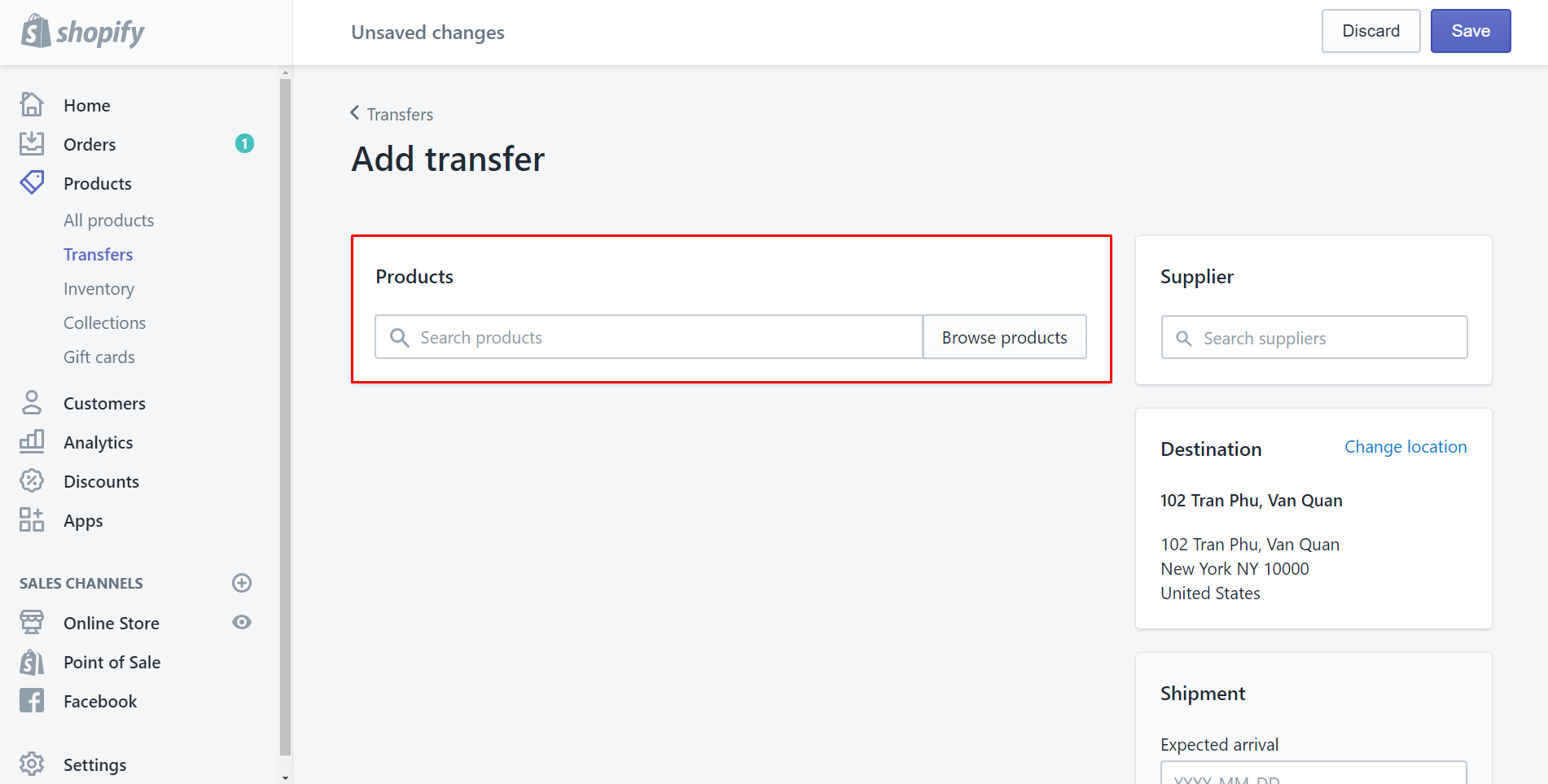 Step 7: Click Add to transfer
After you've chosen the desired products to include in the transfer, tap Add to transfer to add it.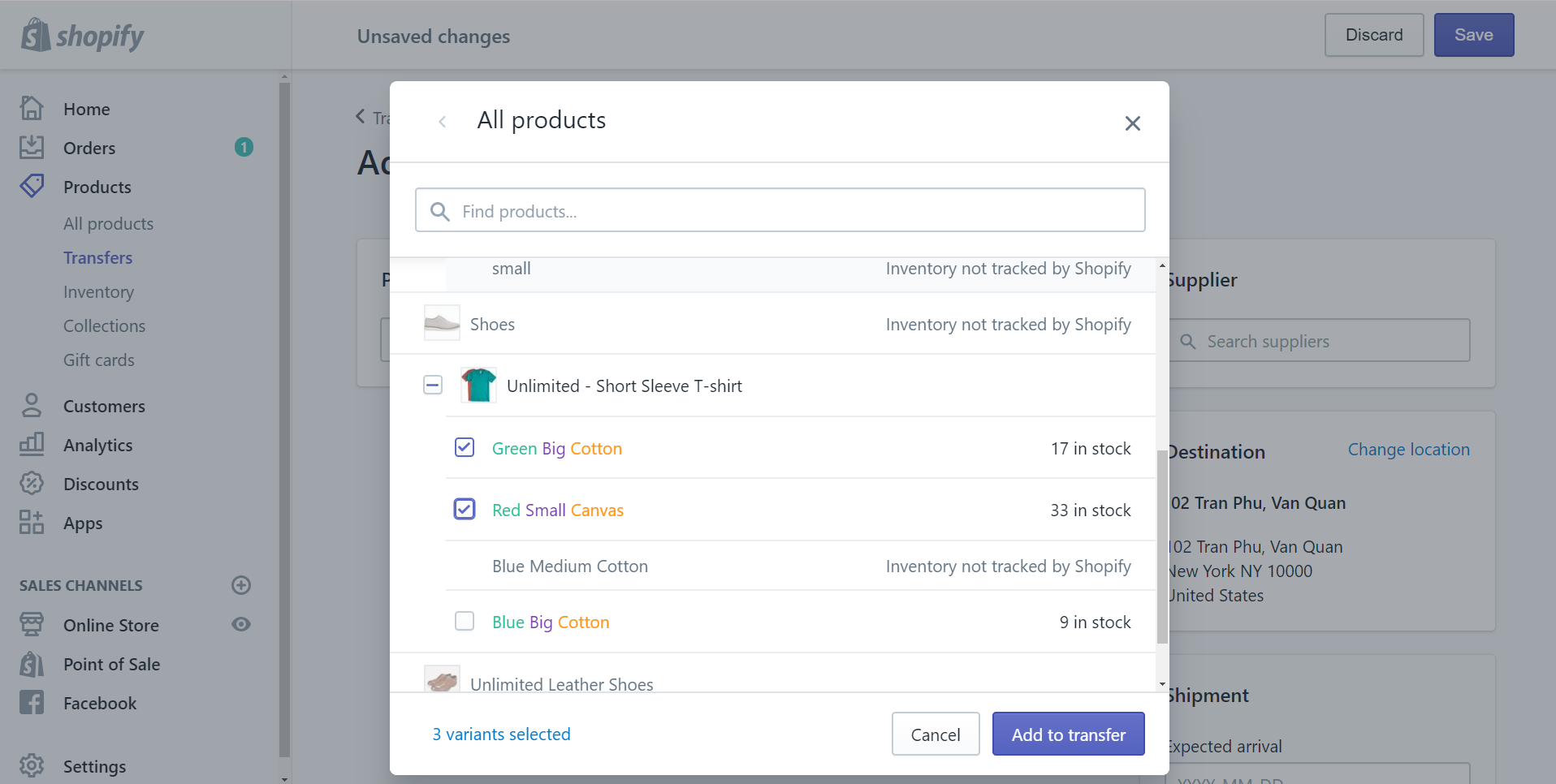 Step 8: Enter the product quantity
Enter the number of each product that you are looking for from your supplier in the red rectangle area I've marked. The products will be sent in that accurate quantities in the expected arrival day.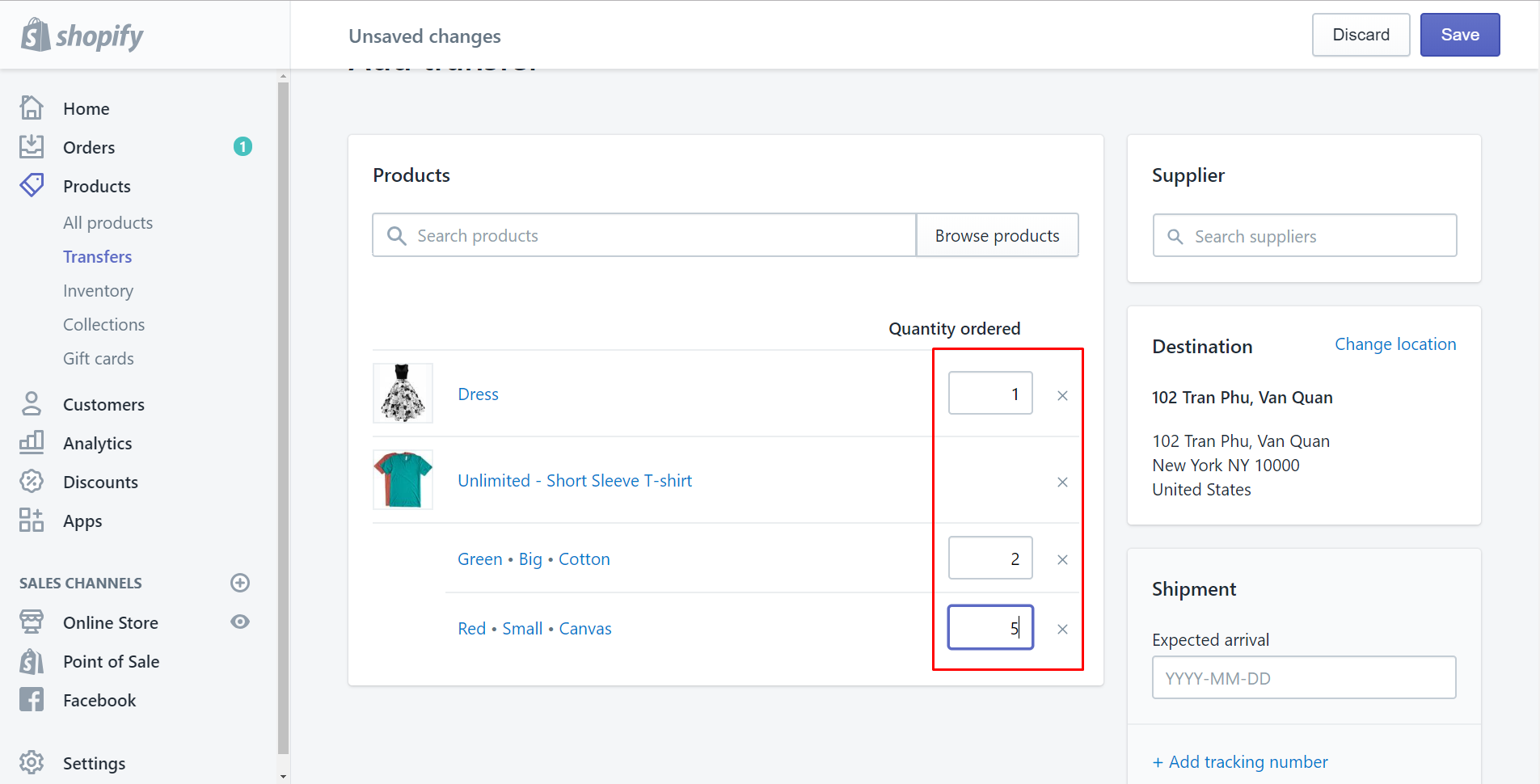 Step 9: Save transfer
After all, you are able to see incoming inventory amounts in the Inventory section by selecting Save transfer to complete.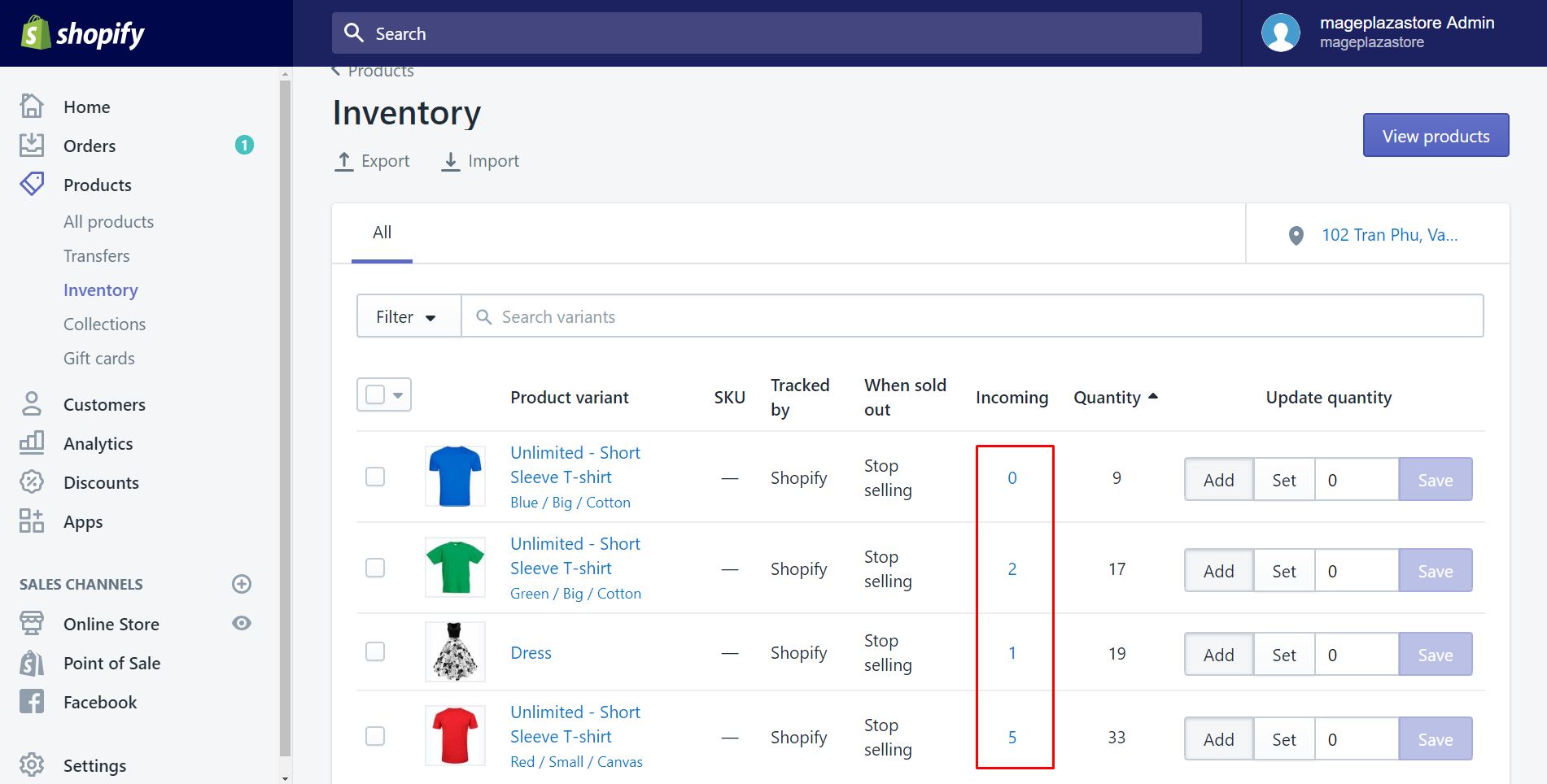 Summary
Here is a detailed guide about how to create a transfer on Shopify. After you've done, you can use it for receiving your products when they arrive. Hopefully, it's useful for you to do this easier. What's more, I suggest that you should follow the next guide about how to receive inventory on Shopify because this is a process you will do all for the product's arriving.
Related Posts:
---
Sam Nguyen is the CEO and founder of Avada Commerce, an e-commerce solution provider headquartered in Singapore. Sam aims to support more than a million online businesses to grow and develop.