How to Adjust Inventory Levels on Shopify
Last updated: December 01, 2023
In the previous post, I have told you the way to set up inventory tracking on Shopify. Because of the inventory tracking function, you can prevent the customers from buying products which have been sold out, and you can also be reminded to purchase more products for your store when it runs out of stock.
In this post, I will share with you the tips to adjust inventory levels. With this function, can change the inventory count for not only products but also for variants of each product. I firmly believe that these tips will make you feel much more comfortable when managing your inventory.
To help you get started, down here are some simple steps that I have prepared for you on how to adjust inventory levels for Desktop.
Related Posts:
How to adjust inventory levels
Step 1: Select Inventory
Click here to go to Shopify page. Once you have login in your account, go to the Products section and select Inventory.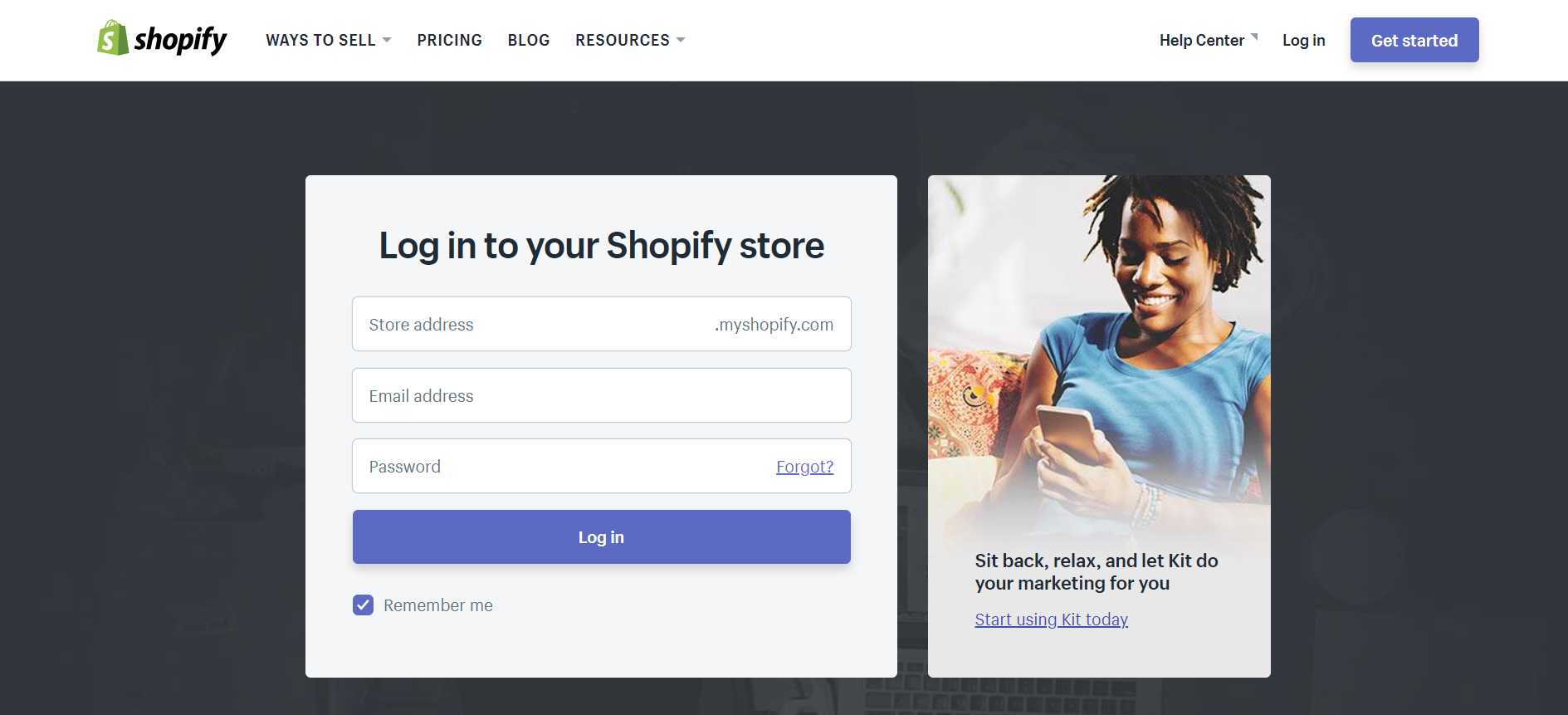 Step 2: Change inventory
In the Inventory section, you will see various products, and you will see the Update quantity on the right side of each product. Under the words Update quantity, you can change the inventory count for the product that you want to adjust its inventory levels.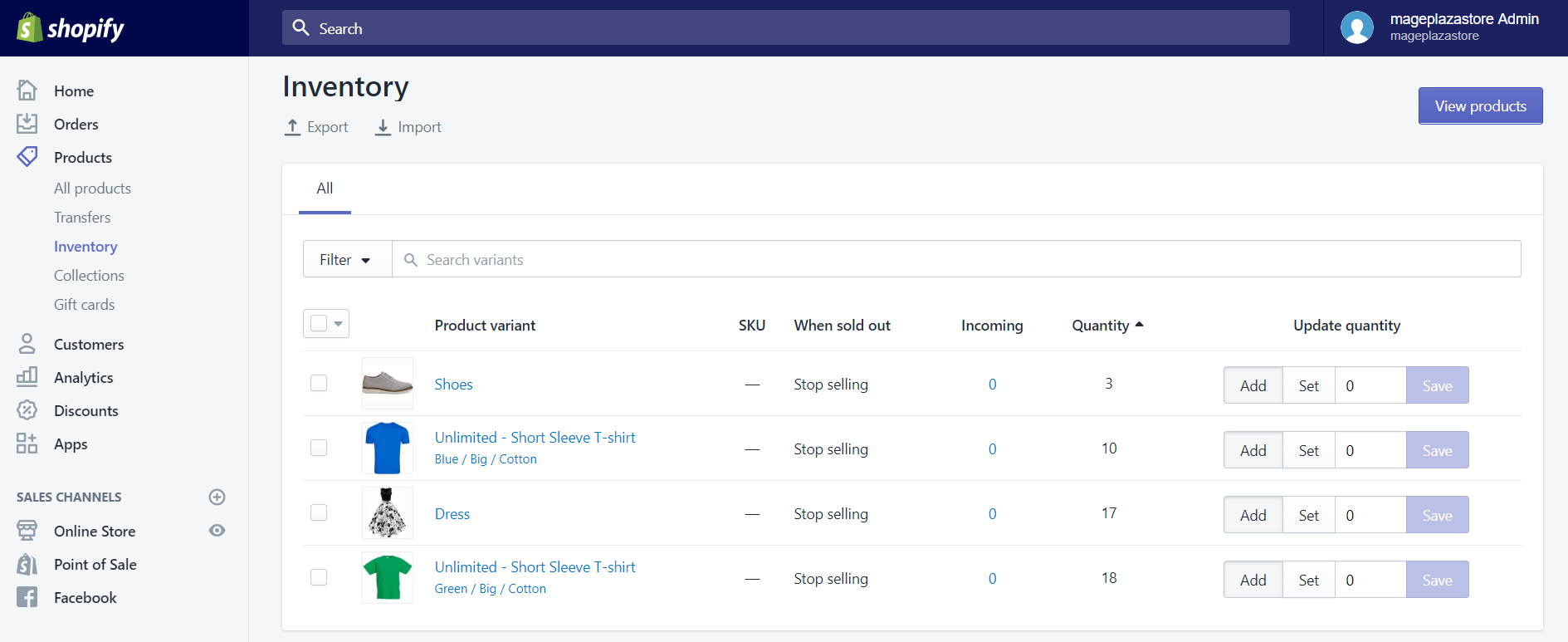 Step 3: Add quantity
You can click on the Add button and then enter a specific number. And the one that you have just entered will be added to the original quantity figure of that product. For example, I have 17 dress available in my store. I click Add end then enter 6 in the field next to it. The total inventory count of the dress will now be 23.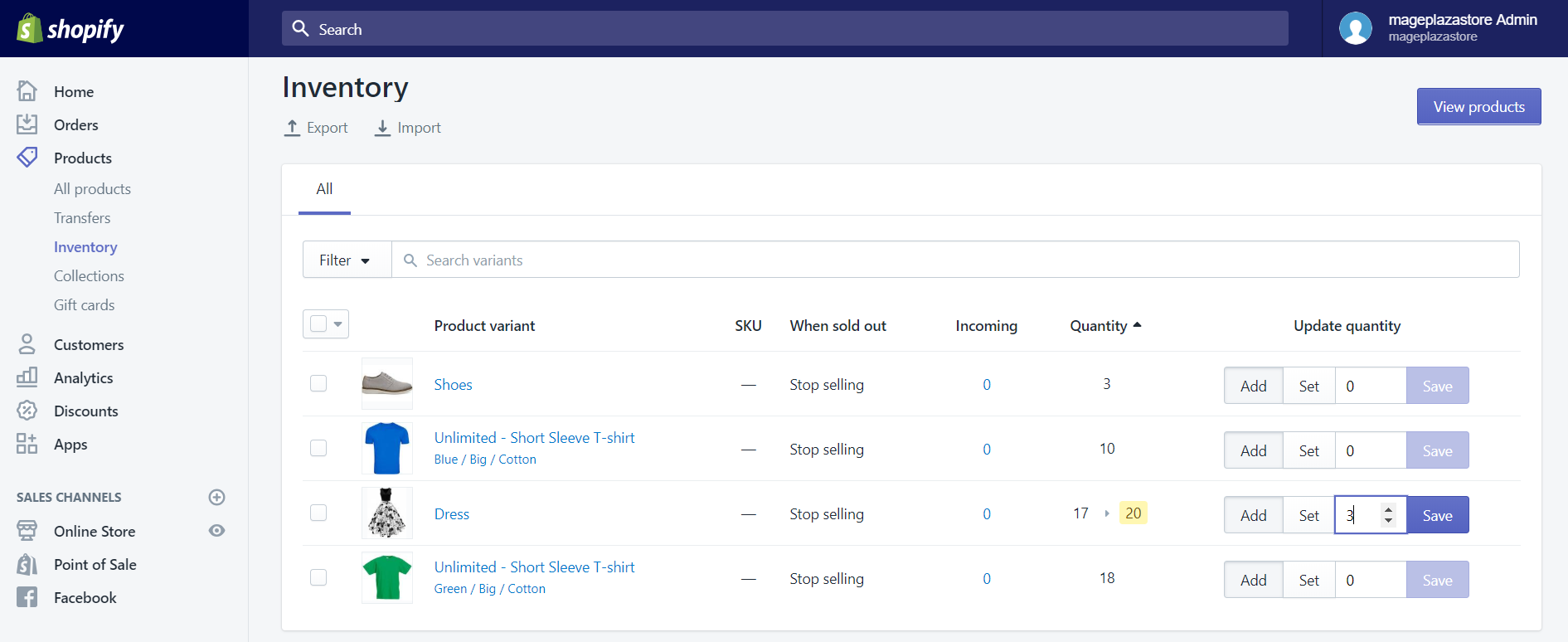 Step 4: Set new quantity
If you want to set a new total inventory count, you need to click on the Set button and then enter a number in the blank field next to that button. For example, now my total inventory count of the Shoe product is 3, and I want to change that number into 10. I will click the Set button and then enter 10 into the blank field. The total inventory count of the shoes will now be 10.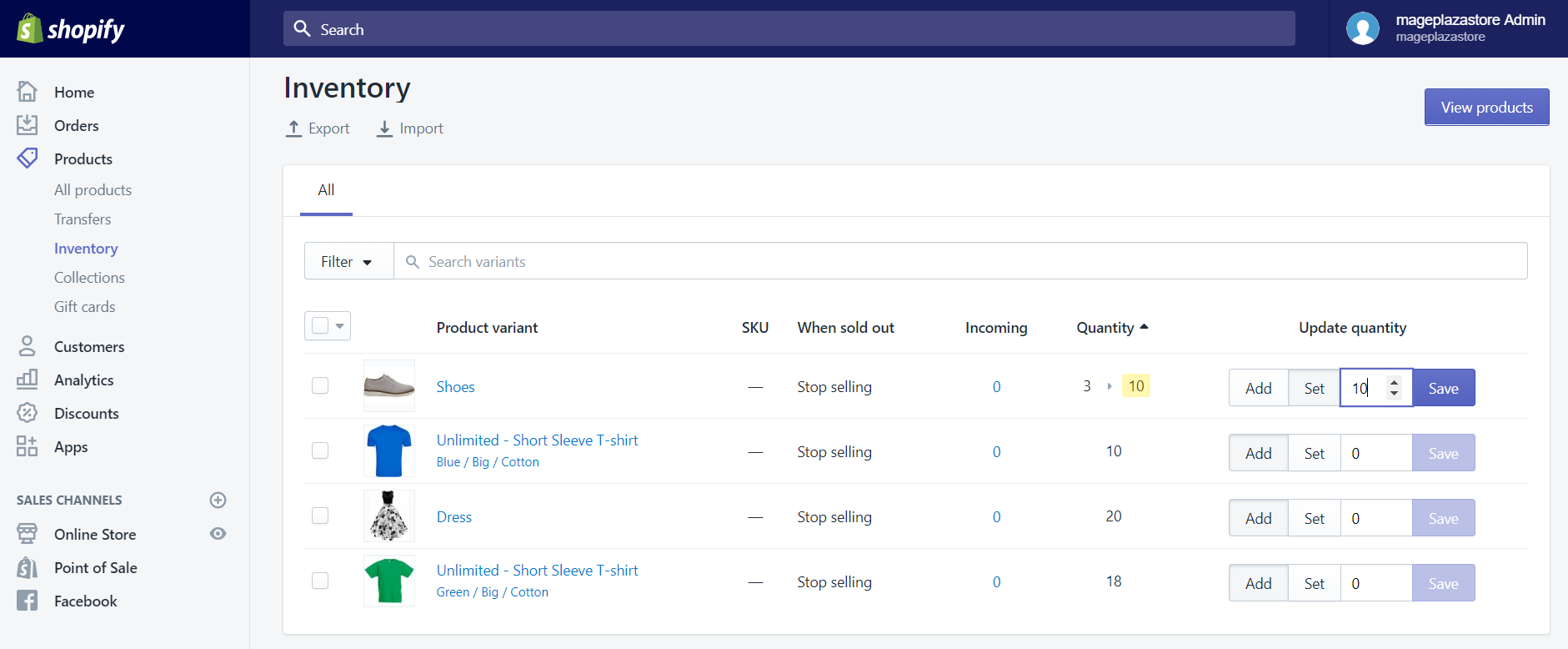 Step 5: Save
When you have finished adjusting the inventory levels of your products, you will need to click the Save button to save it; otherwise all the changes you have made will not be updated.
Conclusion
Above are some steps that I think that it will be helpful for you when adjusting your products' inventory levels. I hope that after reading this, you and your crew will be able to manage your inventory on Shopify easily and effortlessly. For more posts like this one, check out our Shopify Tutorials.
---
Sam Nguyen is the CEO and founder of Avada Commerce, an e-commerce solution provider headquartered in Singapore. Sam aims to support more than a million online businesses to grow and develop.