How to Add Video on Shopify Product Page
Last updated: December 01, 2023
As far as you know, adding videos have now been turning among top powerful ways to help audiences know better about your products. According to an estimation, there is about 85 percent of online customers likely to purchase an item after watching product videos. Hence, product videos, currently, seem to be trendy and if you do not include your products in those videos, it means you are losing a significant number of loyal customers. Furthermore, another study shows that a viral product video can help you get 73 percent of customers. They are also aware of the fact that whenever you have your own product videos, you are seriously building up your own brands and place trust in each customer.
Therefore, in this article, you will be instructed on how to add video on Shopify Product Page.
Why should we add videos on the Shopify product page?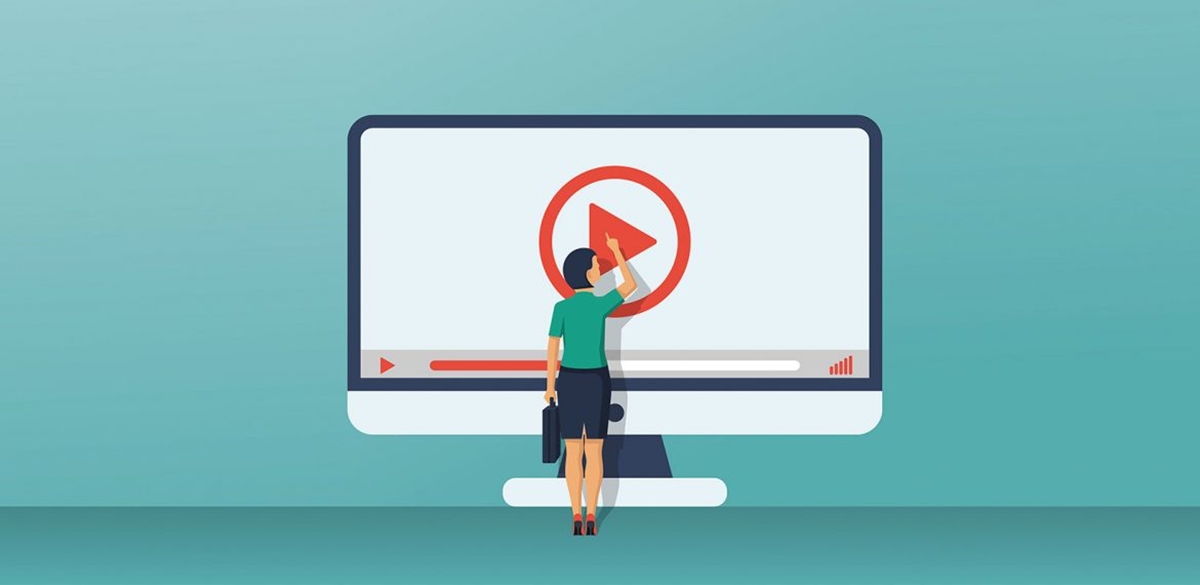 If you want to know how to add videos on the Shopify product page, you had better understand why videos play such an important role on your Shopify product page. In general, videos can serve well as a powerful tool to increase the conversions since online buyers are aware of your items which are better or not when they watch your videos.
Videos improve rankings
Adding videos to the Shopify product pages provides its users with an excellent instrument to overcome their competitors. In case there are no competitors using videos, you do not need to waste too much time. When it comes to product videos on your websites, online merchants are standing in a higher position compared to other eCommerce sites. Shopify users are able to approach the SERP since Google only prefers and priorities those websites that consist of videos.
Videos indicate effortless viewing
As you can see, a video seems to be more appealing than a reading story with plenty of texts. It keeps audiences engaging as well as captivating. The Shopify product page videos can also demonstrate many aspects of each product, which might not be simply and clearly shown by images and texts.
It is a more shareable medium
Take note that viewers or customers are more likely to share viral videos than images or texts on social media. This offers your products as well as your own brands a good impression on social media platforms.
Millennials love videos
Currently, videos have been becoming favorable online content for Millennials as they think videos seem to be effortless and less time-consuming. With Millennials who are from 18 to 34 are the biggest population in the US and devote 54 percent of online purchasing, you should respect their preferences. And it is easy to guide you how to add videos on the Shopify product page.
How to add videos in Shopify product pages
With product videos in Shopify, online merchants always want to add their videos in front of or center them as part of the product gallery. In fact, there is nothing wrong with that idea, but concentrating on that gallery real estate means you are missing a chance to add videos in Shopify.
Insert video in Shopify on any page
Shopify users are able to insert videos in Shopify and on any page throughout your online shop. The most interesting thing is you can do it without being required to deal with the code.
This will include pages like:
Blog posts
Collection descriptions
Custom landing pages fr product launch and promotional campaigns
Other content pages
To do this, there are several simple steps you should follow:
Step 1: Copy the video URL
Shopify enables you to upload your video to the third party video hosting such as YouTube. When your videos are uploaded successfully and live, you can copy the video's URL.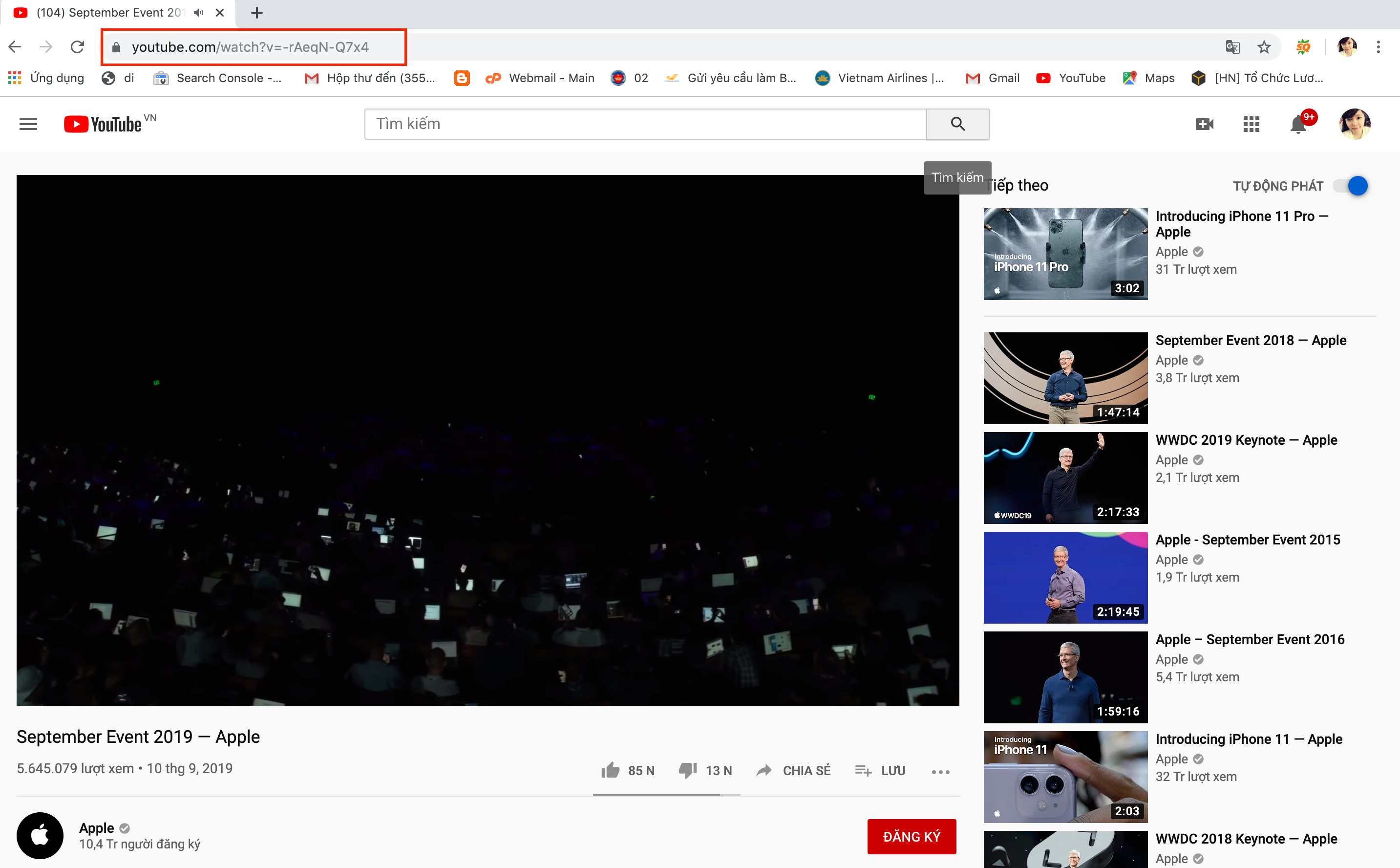 Step 2: Make your video responsive
As you are embedding videos into your sites, you need to make sure that it is responsive and will display nicely on any devices, particularly mobile.
Embed Responsibly will support you more to establish a fully responsive embed code so that when you add videos to Shopify pages, they appear properly.
All you need to do is to visit the site and paste in the YouTube URL for your own videos. Do the same in case you are using Vimeo besides YouTube.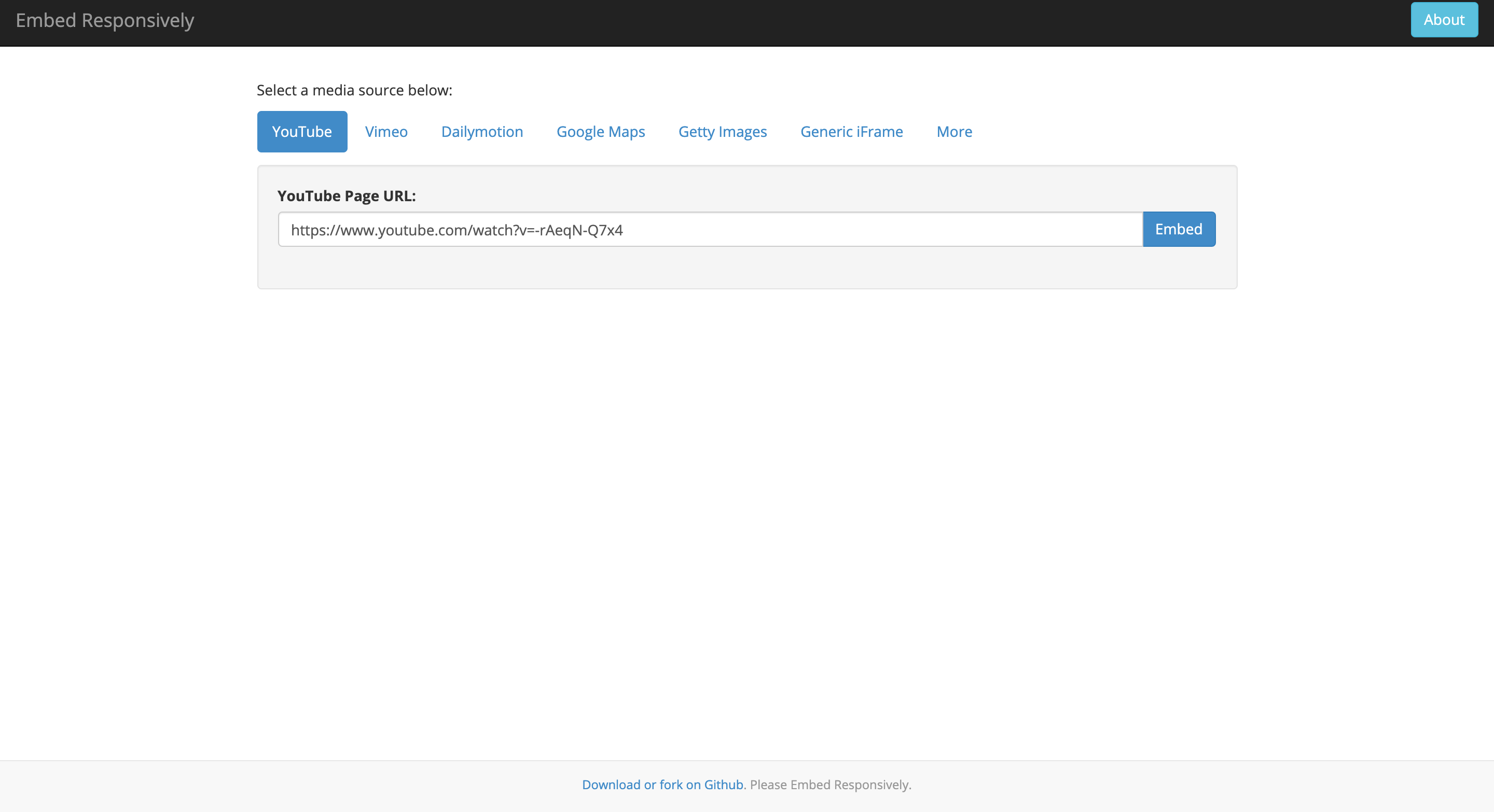 Next, choose Embed. Then, you will be provided a preview of how the videos embedded look. At the same time, you will easily find the source embed code you can get it copied for use in the Shopify store.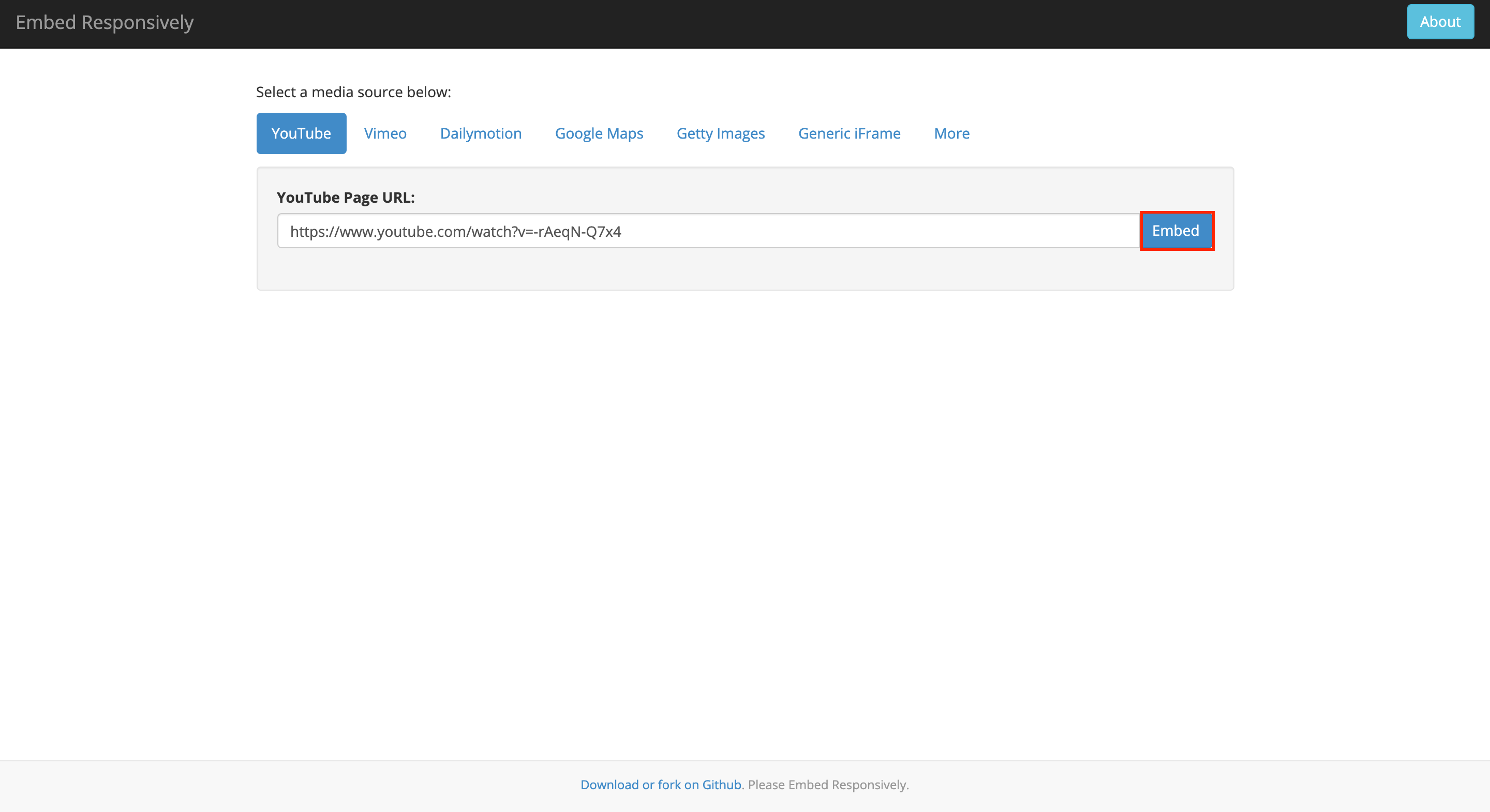 Take note that you can produce an embed code directly on YouTube and video sharing sites. Do remember that the native embed code from sites like YouTube will not become responsive to a few screen sizes on mobile.
Step 3: Copy the embed code
To continue, let's copy the embed code and move to the next step.
Step 4: Log into your Shopify admin dashboard
After logging into your Shopify admin dashboard, it will navigate to pages where you wish to put your new videos. To find your existing pages, you can see under Online Store -> Pages.
Opt for the page you want to change and leave a note of the options located in your editor toolbar.
Step 5: Head to Insert Video button
From the toolbar of rich text editor, you can go to the video camera icon that symbolizes video media.
Finally, paste in the video your embed code, then click on Insert Video.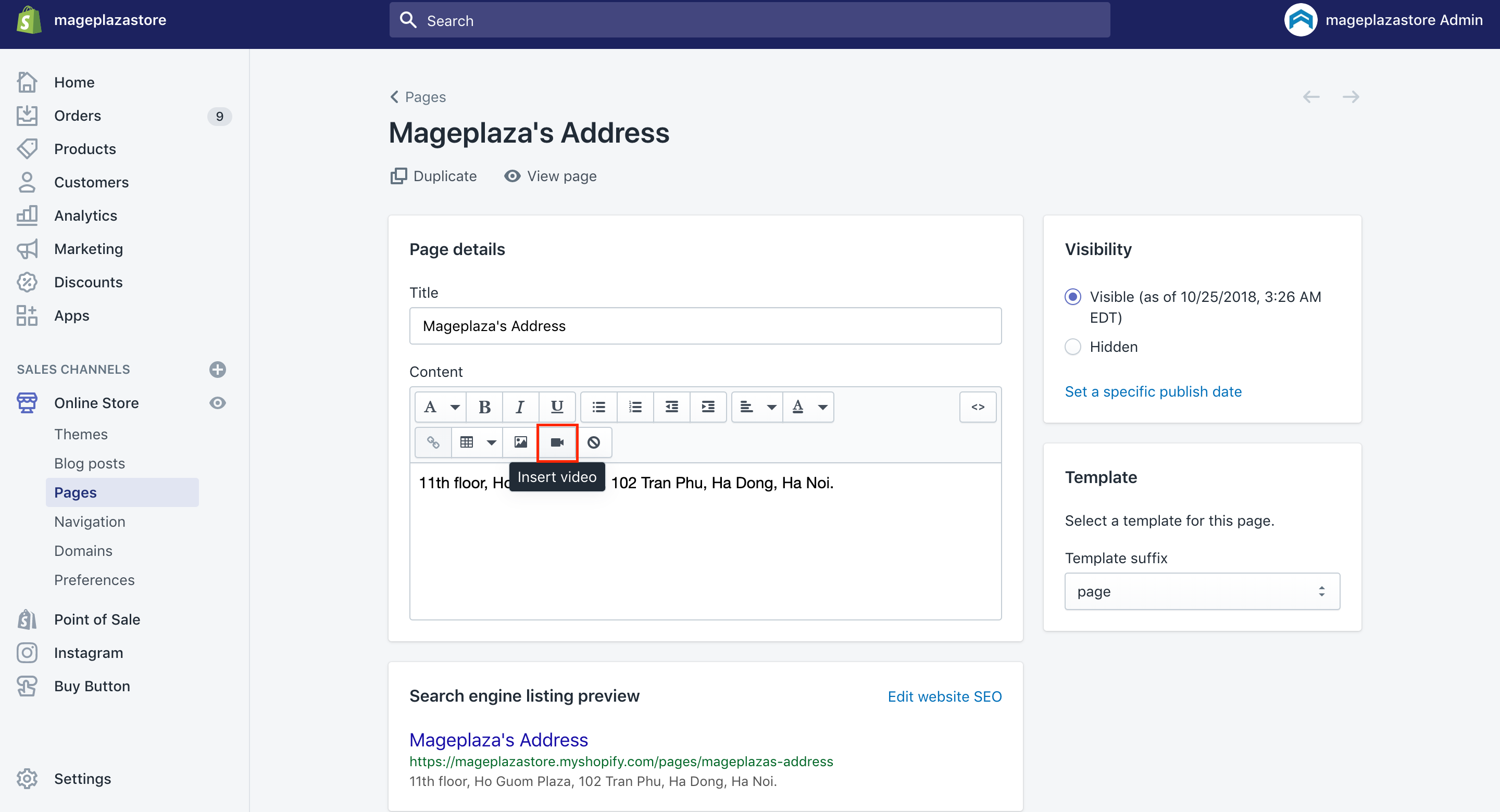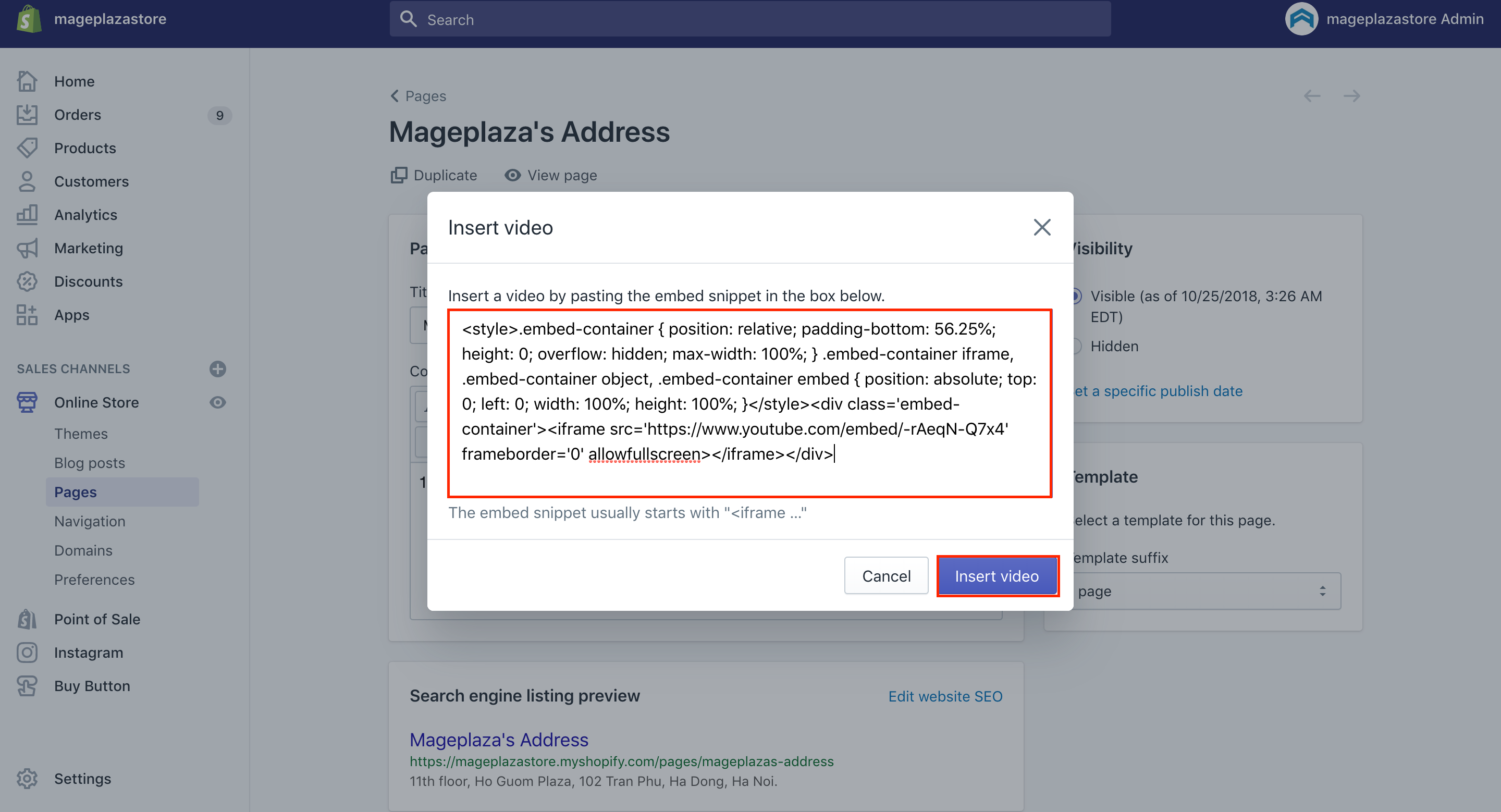 Insert video into the product description in Shopify
Step 1: Copy the URL of video
The first thing you have to do is to copy the video's URL.
Step 2: Visit Embed Responsively
Embed Responsively is a tool that will give you an improved embed code for your video.
When you have the video URL, you are highly recommended to use the Embed Responsive to transfer the URL to code so that you can easily use it in the following step. This is to guarantee that your video will look great on different devices, including tablets, computers, and mobile.
Head to the Embed Responsively, paste the YouTube URL into it and get the converted code copied.
Step 3: Click Embed
Next, you can click the Embed video button located on the product page in Shopify.
Step 4: Choose Insert Video
In this step, you can paste the code from YouTube before choosing Insert Video. As you can see, you can use this function everywhere your rich text editor options, consisting of blog posts, pages, and collections are found.
Step 5: Opt for Save button
Whenever everything is done, let's opt for the Save button to save what you have done.
Insert video into the product image galleries
Besides adding videos on every page in Shopify, Shopify users are able to insert videos into the product image galleries. You can follow these simple steps to get things done:
Step 1: Go to Product
From your Shopify admin, go to Product.

Step 2: Get a new picture uploaded
Next step is getting a new picture uploaded.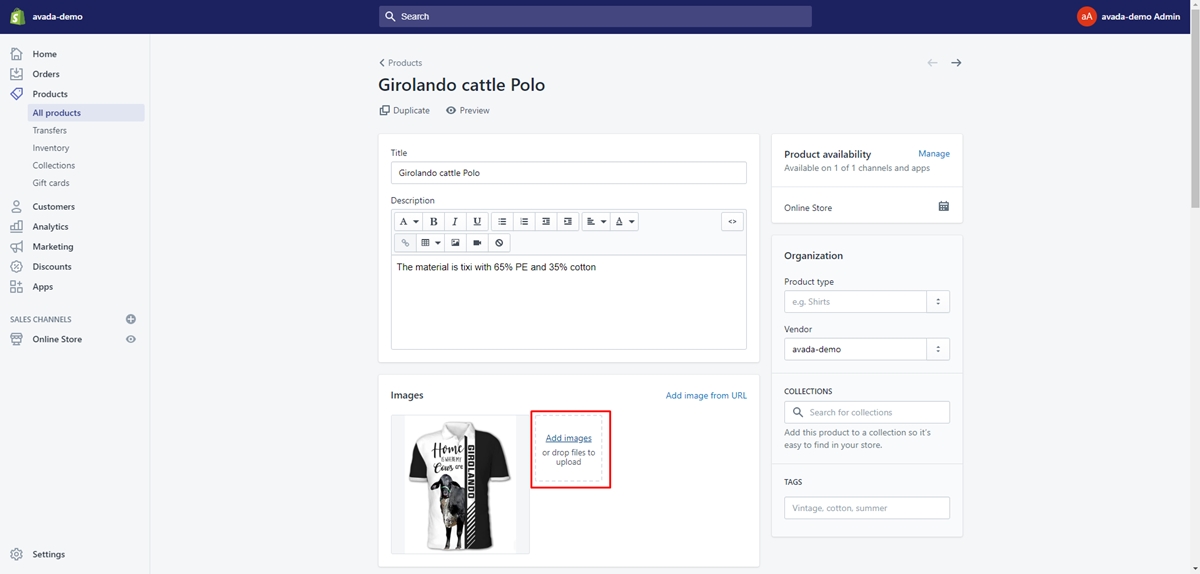 Step 3: Choose Alt icon
To continue, take note that when the image is uploaded, you can move your mouse over the image, then choose the three little dots and the Edit alt text.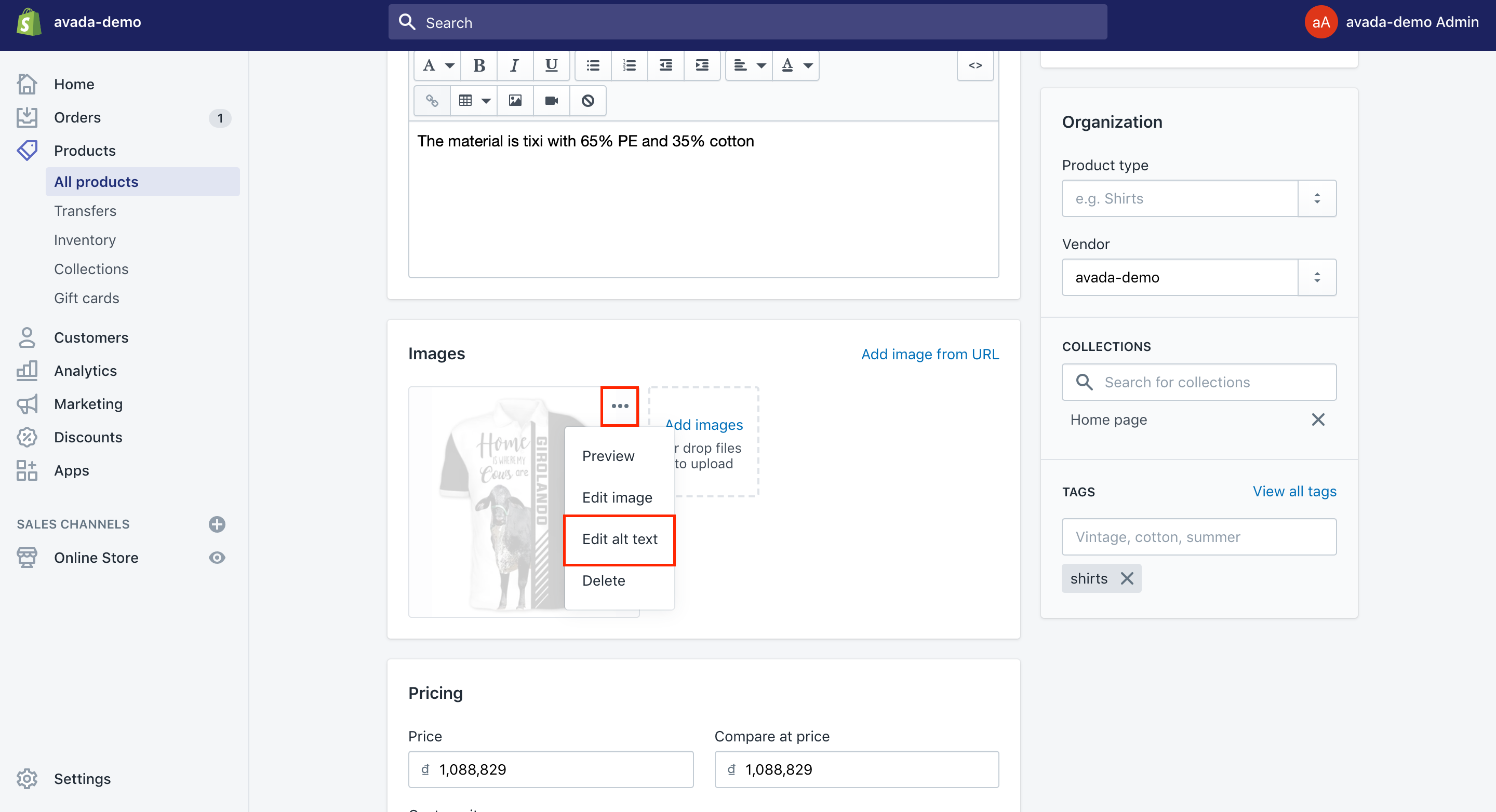 The ALT text you have to type in relies on the provider you are using. As usual, only Vimeo and YouTube are supported.
Step 4: Open the video in Vimeo
With Vimeo: You can open yourself your favorite video in Vimeo. After that, choose the small plane icon. Take note that in case you cannot find the icon, that means the video's author has disabled sharing. As a result, you are unable to add this video: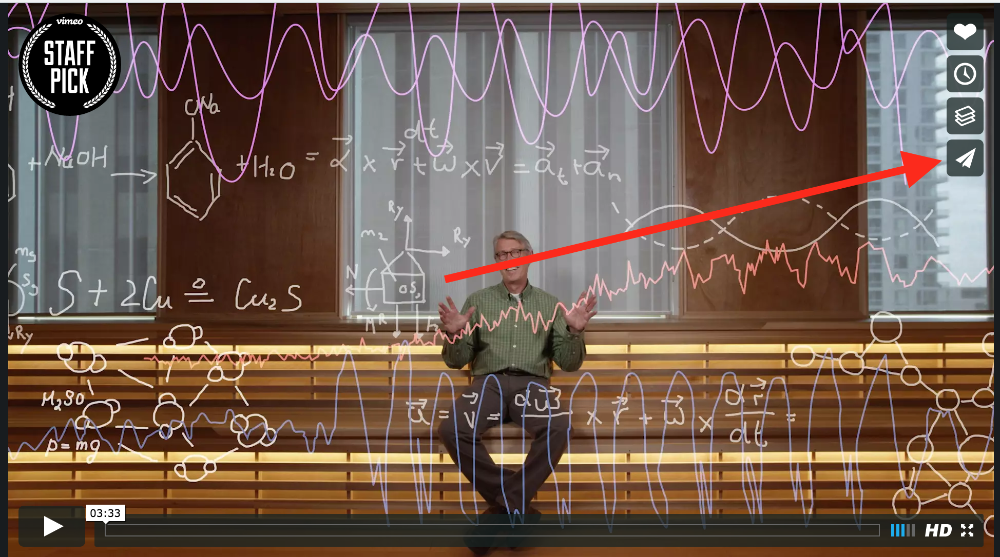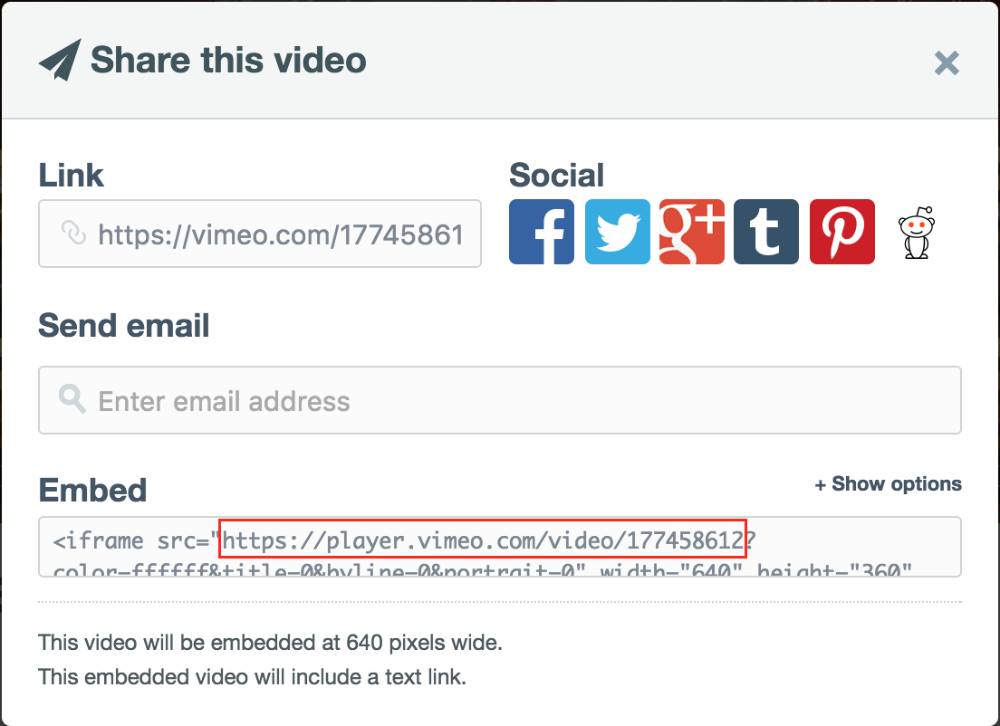 With Youtube: You can first open the video before selecting the "Share" buttons located below the video. Next, choose "Embed" tab. The link you need to copy and set as the ALT text will be outlined in red: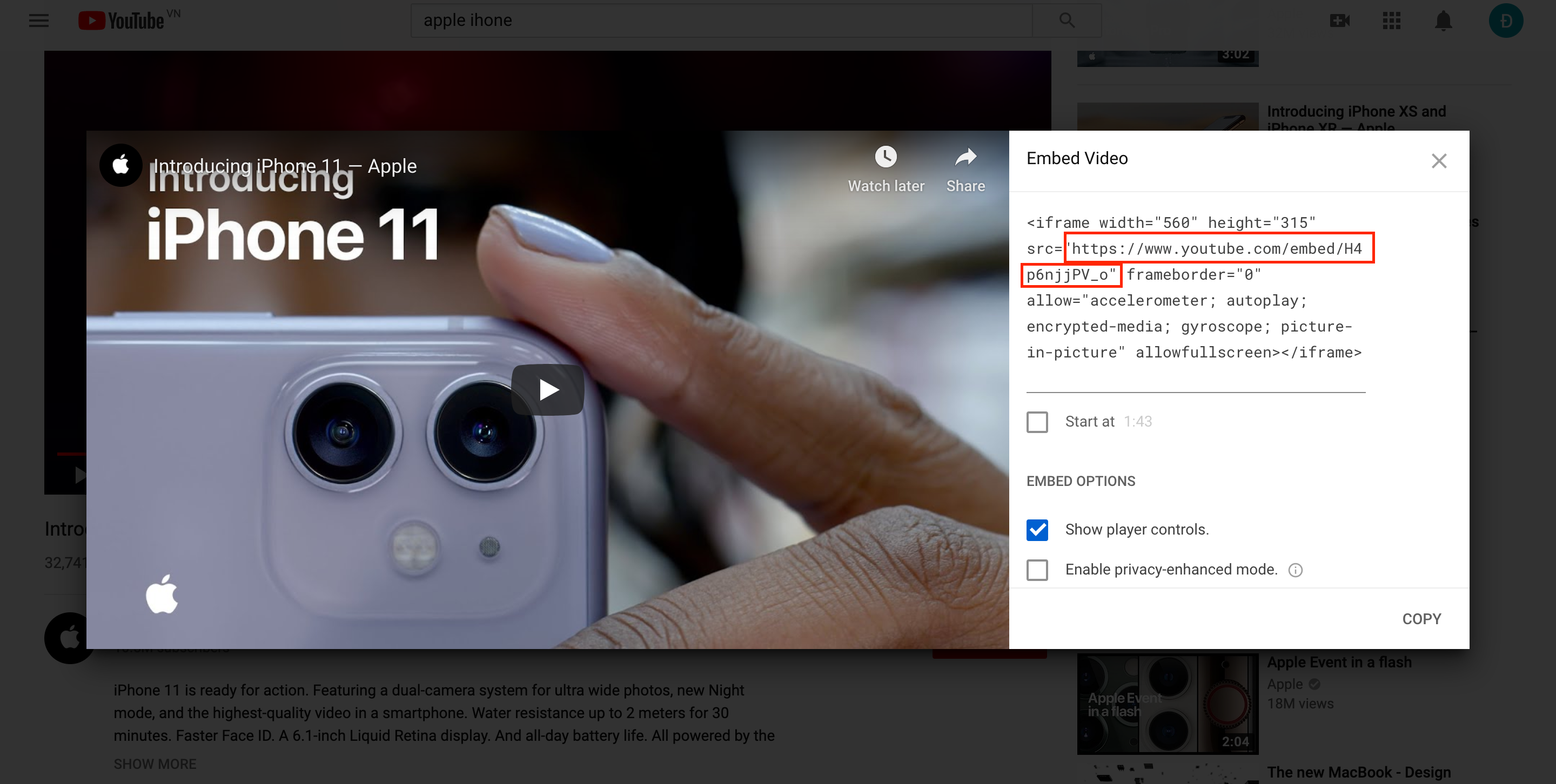 In this step, you can open the video in Vimeo, then select a small plane icon. In case you do not see the icon, this means that you are unable to share this video by the video's author.
Step 5: Copy the link
Copy the link you need and set as the Alt text is ready to be outlined.
Type of product videos that you could add to Shopify product pages
In fact, there exist five stages that your product videos should cover to grab customers' attention effectively.
Interest
What happens if your customers find it hard to seek for any interest when they are watching your videos. Product videos need to include interesting content and attach helpful information so that customers can feel respectful and focus more on your sites. In addition, videos need to concentrate more on buyers' needs and less on the product. In order to show customers your interest in each video, let's bring a celebrity or an expert host to talk about and have a further discussion on your product. This helps give a face to your company. In fact, Shopify themes have been building several video options to assist you in showing your Shopify videos. If you have free time, it is ideal to pay a quick visit to the Shopify theme store to explore Shopify themes with various video options.
Research
As customers are trying to warm up with your own brand, they might like to know how your products can meet their expectations or feel satisfied with what they are given from your site. In this situation, you are able to give them educational or informative videos on your sites to get their questions answered completely. Moreover, through this kind of video, you are offered a good chance to access how your products fit their lifestyle. "How-to" videos, along with tutorials, are perfect ways to help you highlight your products while providing customers with the information they are looking for.
Validation
"Validation" is the next stage where you really need to build up the confidence in the customers' minds on your products. You should try to show off those products' attributes through videos. Lifestyle videos can be set as an amazing example since they transfer the attributes of items via storytelling and how your item can become a part of their life on a regular basis.
Decision
At the decision stage, your Shopify product videos for the customers' purchasing process need to concentrate on how to make your products stand apart from the competitors. By doing so, customers will not leave doubt as choosing your product. A product page is a place where shoppers will decide to buy your products; hence, including product videos on your Shopify product page will aid you in gaining more conversions.
Retention
Right after you start selling your items, the next step to follow is to retain customers and take action to increase the number of online shoppers. In this stage, users-generated videos are of great importance to build as well as restore trust, along with encouraging customers. Customers tend to like user-generated content since they are authentic and become closer to their daily lives.
Some more tools for creating beautiful product videos
If you are a good enough writer, you are now aware of how important those elements mentioned above are that need to have in a viral video. To help all of your videos become more interactive and make customers feel interested in all the time, there are some extra tools for creating your product page videos. You can refer to one of the following here:
PowToon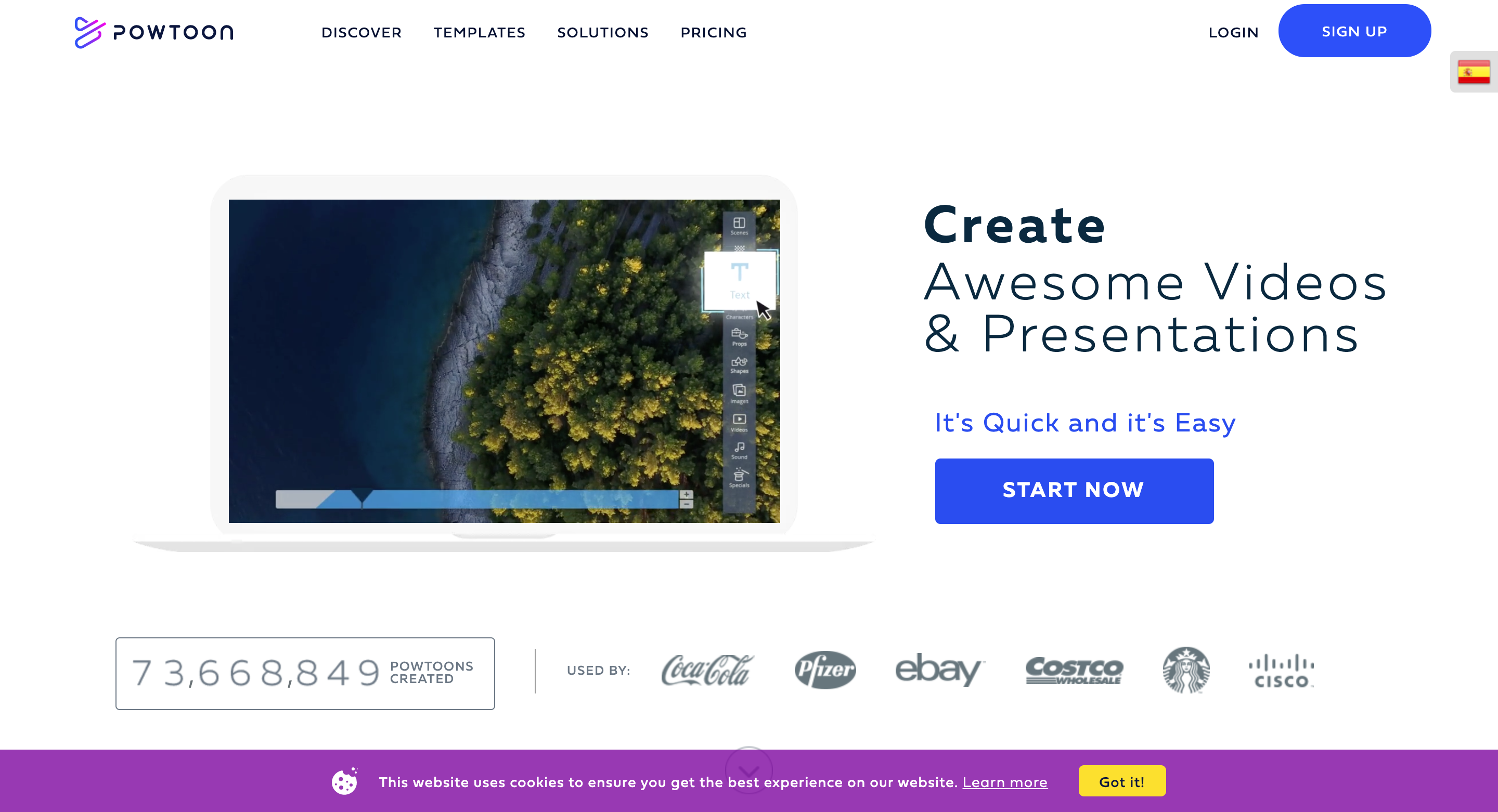 PowToon is a friendly animated video tool that you can rely on. It allows businesses to create professional videos in just a few minutes. You can even use its interface function to generate amazing videos. PowToon's animation design is completely customized.
Moovly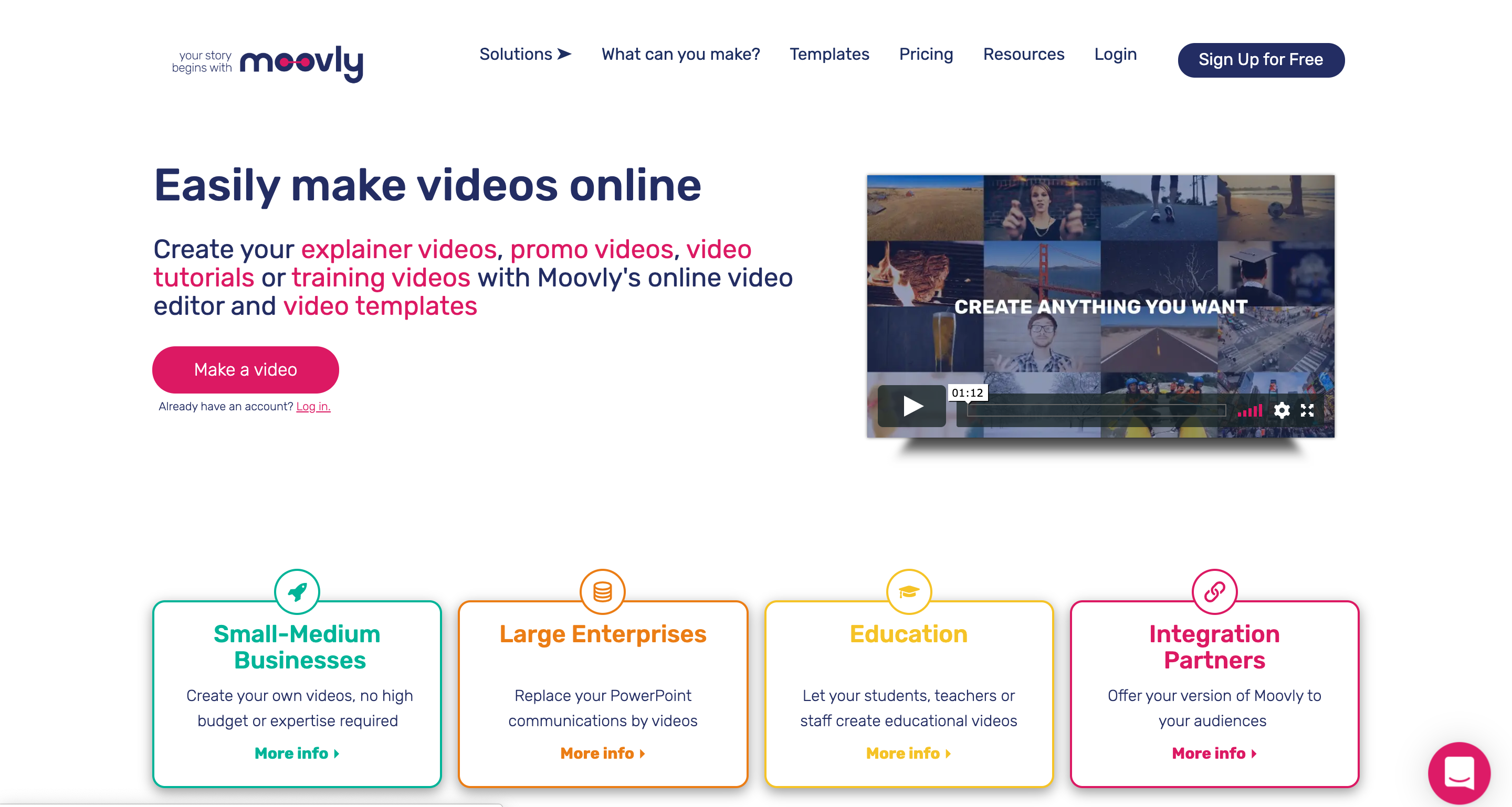 Moovly is known as one of the most excellent tools for uniquely producing product videos. This video software tool provides you with video presentations or visual reports which can turn them into internal communication. Moovly users can enjoy both unlimited videos and unlimited downloads.
Biteable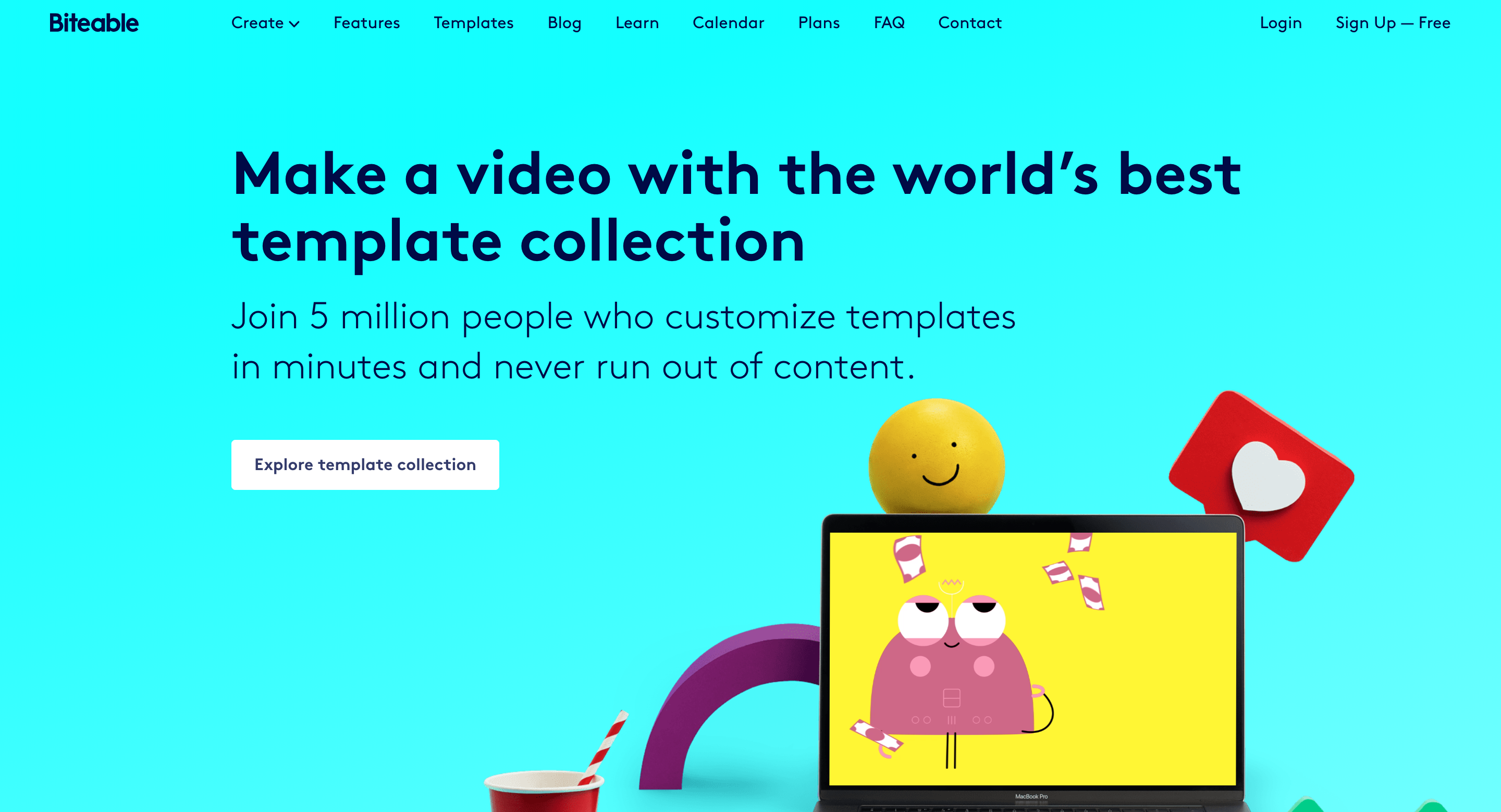 Whit Biteable, its free version is a plus. Biteable's free version can make your video stunning. It applies the HD quality to videos to help them get published on Youtube. Besides, Biteable also claims that they are the World's Simple Video Maker that possesses a simple and minimalistic design compared to other video tools at the same level.
Lumen5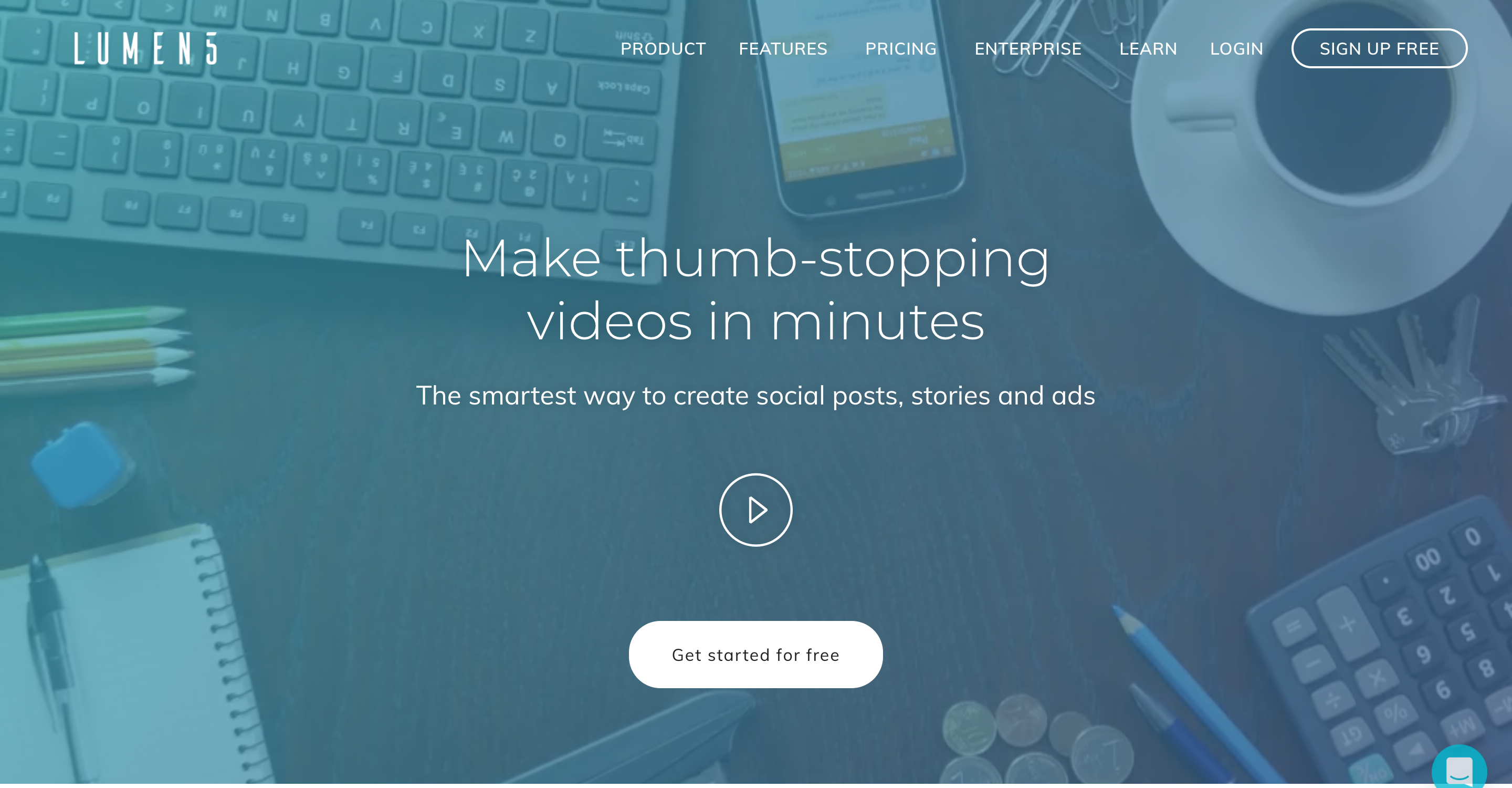 Lumeb5 allows you to create professional and appealing videos from the article. Simply, you only need to tell it what the most important text from your content and then select the magic button. All you have to do is to highlight important words so that Lumen5 can support you. Moreover, you can type the link to a blog post or an article and let Lumen5 do the rest by fetching the content and filling your storyboard automatically.
Magisto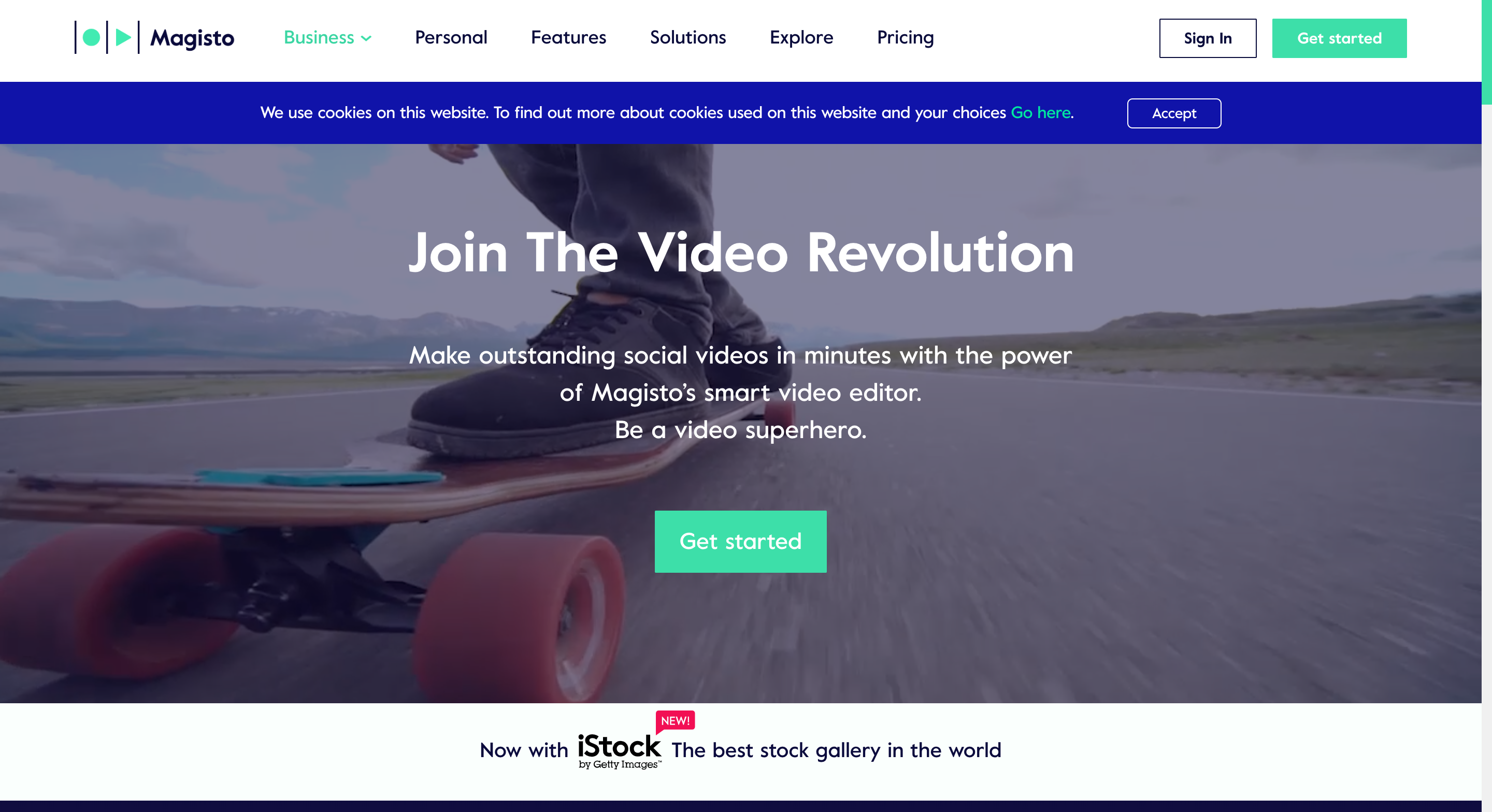 If you are still looking for other surprising product videos, let's refer to Magisto. Magisto is a very good tool to help you use your raw footage, then convert them into a powerful video. What Magisto can do the best is to commit that your story will engage your customers and affect them to follow your brands. With Magisto, you can insert titles and music into your videos to make them more interactive. Magisto also guides you on how to create a customized video with its unique platform.
Conclusion
As you can see, product videos are a meaningful part of every Shopify product pages to help customers notice and place interest on you. A powerful product video is the combination of different elements and we hope that with our full tutorial not only on how to add video on Shopify product pages but also on how to make your videos become special as well as get closer to customers.
If you find it helpful, don't forget to help us share on your social media platforms. In case of arising any questions or feedback, we would love to hear from you all.
Related Posts:
---
Sam Nguyen is the CEO and founder of Avada Commerce, an e-commerce solution provider headquartered in Singapore. Sam aims to support more than a million online businesses to grow and develop.