Shopify Color swatches Apps 2021
12+ Best Shopify Color swatches Apps from hundreds of the Color swatches reviews in the market (Shopify Apps Store, Shopify Apps) as derived from AVADA Commerce Ranking which is using AVADA Commerce scores, rating reviews, search results, social metrics. The bellow reviews were picked manually by AVADA Commerce experts, if your app about Color swatches does not include in the list, feel free to contact us. The best Color swatches app collection is ranked and result in May 2021, the price from $0. You find free, paid Color swatches apps or alternatives to Color swatches also. The Top 50+ Shopify Free Apps for Every Store.
12 Best Color swatches Apps for Shopify
Here is a list of 12 best Shopify Color swatches apps:
Swatches by Webyze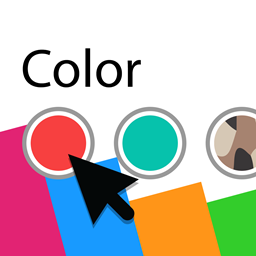 Swatches by Webzye provides you, Shopify online store owner, a tool to replace the common color dropdown menu into several elegant color swatches. By giving your customers better visual detail, you can also better their experience with your own store. Thus, increasing sales won't be difficult. With Swatches by Webzye, you don't have to have coding skill to set up the app, the app can be installed automatically with ease in instance. You can try Swatches 7 days for free to figure it out which configuration is the best for you.
Highlight features
Display color swatches in your product options
Choose the swatch theme that fits your store
Install the app without coding skill required
Provide a friendly UI
Try it 7 days for free
Price: $7/month. 7-day free trial.
Rating:4.4 / 5
Swatchify by Seller panda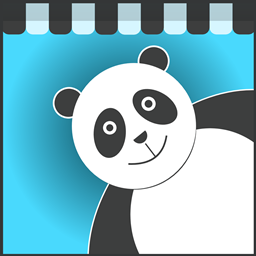 Swatchify by Seller Panda, which was developed by the Seller Panda team, becomes a supporter for store owners to show exact colors of products through its picture and color variants, making customers easier to choose. With its monthly automatic update of customisation, users can always be given the most wonderful and trendy experience. Furthurmore, if you have any problem during installation, technical team will support you with no additional fee. Having the swiftest loading speed among many color swatches app, this app undoubtedly provides the high-quality and realistic product colors that increases the conversion rate of every shop and boosts the sales revenue. With huge setting system, Swatchify by Seller Panda also allows merchants to customize flexible swatches on their own. Therefore, if you found interesting with the application, do not hesitate to download it immediately to experience our outstanding features in the next 2 weeks for free!
Highlight features
Automatically set exact products' color through its picture
Update with new customisation over month
No requirement of additional fees for installation support
Have the swiftest loading speed among many color swatches apps
Customize flexible swatches on your own
Price: From $4.99/month. 14-day free trial.
Rating:4.4 / 5
Collection Swatch Pug by Techiepugs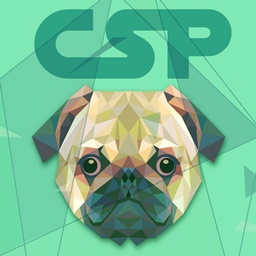 Collection Swatch Pug app is all the essential factor for the Shopify store owners to install to their shops because of its highlight features. Developed by the experienced experts of TechiePugs, this Collection Swatch Pug which provides the users the fashionable designs. Furthermore, online sellers can boost their customer's engagement by outstanding features. In addition, color variants is totally eye-catching compared to their competitors.
Moreover, this app has been called an ideal app for the users to show swatch buttons on their pages. In the Shopify marketplace, it is easy to add a color/pattern for free. There are more than 3 symbols of swatches that the shop owners can choose for their own stores. With the high-tech features, this Collection Swatch Pug app allows the store owners to swatch themes and adjust their size on their shops. To match the swatch button templates with their theme design, the TechiePugs vendor build a powerful collection page. In addition, this app also provides the customer's support through emails and phones.
This Collection Swatch Pug app does not add any snippet to generate their own themes as well as the amazing interfere. All the additional functionalities are totally free. Especially, there are no hidden fees when using this app.
Highlight features
Update setting of color variants to be more fashionable
Provide 3 or more symbols of swatches
The new collection page will be checked with no fee
Provide the support service through email or phone
No requirement of additional charges
Price: $4.99/month. 14-day free trial.
Rating:4.8 / 5
Perfect Switcher by App developer group
The Perfect Switcher App is a Shopify App that uses product variant options and robotically replaces it with nice swatches as a switcher.
When you do not want to create new variant options for the app, simply edit fashion for existing alternatives in your store. The app installs itself and requires no coding. It works with Shopify issues without any amendment out of your facet. It just works. In case you want to uninstall the app, it would not depart any code residue for your subject matter. Deploy the app now and get 14 days free trial length. If you are not satisfied with it, you may uninstall the app, and it'll go away with no residue code to your topics. Make swatches of unmarried coloration, multi-colorations, and even image swatches.
It is easy to apply and user-pleasant UI instant-installation, the app gets established and works together with your subject seamlessly. No programming or coding required.
Highlight features
Support all options type
Provide Fully Customizable Style
Don't require any coding
Prepare swatches of single color
Provide user-friendly
Price: $5/month
Rating:5.0 / 5
Swatchy by Cupel apps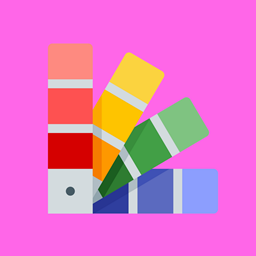 Every day there are millions of potential visitors on the marketplace as Shopify, but it is difficult for the online sellers to make many new customers come to their shops. It is essential for the online merchants to install an effective tool as Swatchy app into their shops. With this app, it is easy for them to create color swatches automatically.
For even the beginners, the users can generate their color variants among 3 patterns of color swatches without any coding requirement. Moreover, Swatchy app allows the store owners to charge for whole lifetime usage. On both product and collection pages, the online sellers enable customizing the colors easily. With this app, there is no boredom in the Shopify stores because every image will be stunning and beautiful. The Shopify store also utilizes the searching tool to have flexible color variants. Just by one click, the users easily boost the customer's shopping experience as well as the sales.
Without any codes, the installation and removal of this app are totally simple. Therefore, it saves a lot of valuable time for users to focus on their online business. The automatic and clean design will make their shops more outstanding compared to their competitors.
Highlight features
Allow to set 3 patterns of color swatches
Just charge users once time during usage
Easy to install or remove the app
Customize color on both product and collection pages
Have the searching tool for color variants flexibly
Price: Start from $0/month
Rating:3.5 / 5
Product Colors by Webyze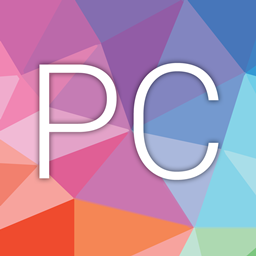 When your store seems boring and the customers are starting to go to other stores with better products separation, you will need another products separating sytem and Product Colors by Webyze will do it for you. Product Colors will separate your products by colors as you have to choose the color for each product and the app with combine them into swatches for you. With unlimited color swatches, you can create as many colors as you want for every products, every variants. Product Colors also makes swatches for every color and even support image swatches to give you the full control. Product Colors requires no coding with instant install, so it will be a nice idea installing Product Colors to make your store more colorful and get your own 7-day free trial.
Highlight features
Separate products by colors
Unlimited color swatches
Make swatches of every color, support image swatches
Instant install with zero coding
Combine colors and swatches
Price: $7/month. 7-day free trial.
Rating:5.0 / 5
Quick View and Color Swatch by Aaaecommerce inc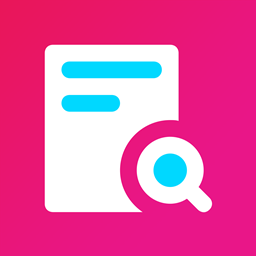 Quick View and Color Swatch, which was developed by the AAAeCommerce Inc team, becomes a wonderful Shopify app for store owners to assist customers to view the product description and color quickly. With Quick View feature, brief but sufficient details of wanted products will be shown through popup box, instead of link access and moving to a new page. Furthurmore, this app allows store owners to present the realistic color, material and manufacture swatches that display the appropriate product picture when the shopper clicks on them. With freedom of choice, those dealers can customise the convenient design for the popup and create many flexible color variants to make them consistent with their branding. Compatible with all of major web viewing software and having no requirement of HTML/CSS knowledge, Quick View and Color Swatch can easily be used by even low-tech people. Therefore, if you found interesting with the application, do not hesitate to download it immediately to experience our outstanding features in the next 5 days for free!
Highlight features
Have Quick View feature to show brief description of product
Allow to customize exact color image of products
Convenient design for the popup
Assist all of web viewing softwares
No requirement of knowing HTML/CSS
Price: $7/month. 5-day free trial.
Rating:3.2 / 5
Quick View and Color Swatches by Curiosityinfotech.com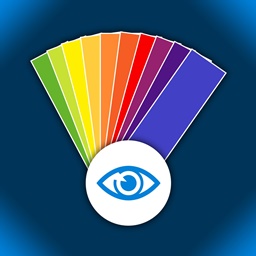 Quick View and Color Swatches is an app which allows your customers to check the products they desire from a quick-view popup without having to access every single detailed page of particular products. By enabling customers to preview your products with ease and add those to their cart in a blink of an eye, Quick View and Color Swatches can better the customers' online shopping experience, while increasing your store's productivity at the same time. With Quick View and Color Swatches, you have multiple choices of swatch layers to fit your style, give clients a good impression with visual effect when they select appropriate colors for selected products. From now on, you can say no to the boring usual color dropdown menu, thanks to this app. Let's try Quick View and Color Swatches 14 days for free right now!
Highlight features
Preview your products in instance
Help clients add more products from quick-view popup
Give clients a better shopping experience
2 in 1 as you need
Try it for free in 14 days
Price: $5.99/month. 14-day free trial.
Rating:4.7 / 5
Easy Color Swatches by Itoris inc
The main function of the app is to convert product variant alternatives into color, photograph, or text swatches.
If your product has a couple of variant alternatives, you can use unique swatch kinds at the same time. For instance, use coloration swatches for color options, and text swatches for size alternatives. Or add your very own pix and display your product versions as image swatches. You could manage swatches per product in my opinion or globally for all merchandise immediately, which saves time. When you have a whole lot of products with the same variant alternatives actually create "global swatches". It's far now not needed to configure swatches for each product in my opinion. All products with an identical option will load the worldwide swatch configuration. Simply listing all option names and all viable values, and configure them in one region.
So you can rely on this tool to improve your store and attract customers.
Highlight features
Provdie multi-color swatches
Can add text swatches
Provide color swatches
Can swatches the images to whatever
Support to use your own images
Price: $5.99/month
Rating:4.3 / 5
Color Swatchify by Apptide ltd
Color Swatchify helps you to replace your conventional variation dropdowns with colorful swatches.
Swatches add a better appearance on your product page and give your clients an easier choice, especially when it comes to shade editions. Upload textual content in your swatches to replace boring dropdowns. This app provides fully customize the appearance and behavior of your product option swatches through using our effective swatch creator. Colour Swatchify gives you complete control over the styling of your swatches. You could add custom colors, widths, border colorings, text, border-radius, and plenty of greater commonplace styling attributes. Color Swatchify app has got you included. In preference to the use of a simple coloration, you can upload photos on your swatches to provide your customers with an even better manner of previewing different versions.
So with the help of Color Swatchify, you can change the appearance of your store and attract more customers. You can use the trial version in 7 days and install it later.
Highlight features
Can swatch your colored products
Can add text to your swatches
Provide image swatches
Can swatches to multiple products at once
Provide fully customizable styling
Price: $6.99/month
Rating:4.0 / 5
Color Option by Kommercio
Color Option Phelps you to prevent your traffic from looking round your web page by using as a substitute displaying color swatches on product pages.
The app is designed for when you do not use color editions to separate your product. Color options app will combine your exceptional color products into a collection and display as a swatch to your product page. By growing separate products for extraordinary colorings you could effortlessly set exceptional expenses, descriptions, and images for every color. Coloration options app has the capability to boom your income by using developing extra recognition of the alternative available product colors. There may be no guide installation required to get the app up and walking. With only a click and installation, you will own this app. It's equipped to start creating product groups.
In case you ever determine to uninstall the app, there may be no leftover codes inside your topic. This app provides free use with the trial version for 7 days.
Highlight features
Can link different color products
Can make it fit your store theme
Easy to use and download
Can choose from 7 beautiful swatch themes
Own easy to use interface
Price: $9/month
Rating:4.3 / 5
OptionMate by Shopimator
OptionMate provides many features to your store. It will show the user-pleasant color swatches & length buttons for the product web page to improve your store and your products as well.
Use coloration & picture swatches along with your Shopify product options to simplify version selection. Moreover, this app provides flattened size bins in preference to hard to apply for size dropdown listing. There are out of box color schemes to reinforce your productivity. Top UX approach a far better chance the involved patron is going to feature to cart and entire the checkout. The OptionMate app lets you quickly personalize your product options with unlimited versions. Supply your client's higher person experience and sell more to your shop.
Installation the App now and get 7 days free trial length. You can test out the stay demo of the OptionMate App below. You may also strive the app on your keep free of charge and spot if it suits your wishes.
Highlight features
Provide user-friendly color swatches
Provide easy to use size buttons
Mix out of box color schemes
Prepare flattened size boxes for customers
Support custom image swatches
Price: $7/month
Rating:5.0 / 5
How AVADA.io ranks Shopify Color swatches apps list
These above 12 Color swatches apps for Shopify are ranked based on the following criterias:
The ratings on Shopify App store
The app's rank on search engines
The prices and features
The app provider's reputation
Social media metrics such as Facebook, Twitter and Google +
Reviews and assessment by AVADA.io
Top 12 Shopify Color swatches Apps
Special thanks to all vendors which contributed the best 12 Shopify Color swatches apps. We honestly recommend you to give every app above a try if possible. We create Shopify apps review series with the aim of helping Shopify online stores find the best Color swatches for their website. All of the information on the review (including features, description, prices, and links) is collected from the vendor's website or their own published page/ selling channels.
The list of the 12 best Shopify Color swatches apps is kept up-to-date on a regular basis by our team. Please feel free to reach us out if you have any questions related to this app review.
Don't see your app on the list? Wanna contribute more content to this review? Contact us
Comments for Color swatches
---
---
People also searched for
shopify color swatches apps
color swatches shopify
shopify color swatch
swatch in shopify
shopify swatches app

shopify color swatches app
shopify color swatches
shopify swatches
color swatch shopify
shopify color swatches on product page
shopify variant images swatches

how to add color swatches in shopify
shopify color codes
swatches in shopify
shopify color swatches on collection page
shopify themes with color swatches