Best Shopify Charity donation Apps
Top 8 Best Shopify Charity donation Apps in 2023
8+ Best Shopify Charity donation Apps from hundreds of the Charity donation reviews in the market (Shopify Apps Store, Shopify Apps) as derived from AVADA Commerce Ranking which is using AVADA Commerce scores, rating reviews, search results, social metrics. The bellow reviews were picked manually by AVADA Commerce experts, if your app about Charity donation does not include in the list, feel free to contact us. The best Charity donation app collection is ranked and result in May 2023, the price from $0. You find free, paid Charity donation apps or alternatives to Charity donation also. The Top 50+ Shopify Free Apps for Every Store.
Quick Comparisons of the Best Shopify Charity donation Apps
| # | App Name | Vendor | Pricing | Rating | Image | Action |
| --- | --- | --- | --- | --- | --- | --- |
| 1 | Sticky Cart | Uplinkly | Free | 5.0/5 ⭐️ | | Get app! |
| 2 | Pay What You Want | MRH.io | $5/month. 7-day free trial. Additional charges may apply. | 4.4/5 ⭐️ | | Get app! |
| 3 | Give & Grow | Pledgeling | Free to install. External Charges may apply. | 5.0/5 ⭐️ | | Get app! |
| 4 | Easy Donation | Zestard Technologies Pvt Ltd | From $4.99/month | 4.9/5 ⭐️ | | Get app! |
| 5 | Carbon Checkout | Carbon Checkout | Free | 4.8/5 ⭐️ | | Get app! |
| 6 | Round Up for Charity | Vesey Foundation | Free | 5.0/5 ⭐️ | | Get app! |
| 7 | Samaritan Goods | Samaritan Goods | $14.99/month. 14-day free trial. | 5.0/5 ⭐️ | | Get app! |
| 8 | i=Change | iEqualChange | $40/month. Additional charges may apply. | 0.0/5 ⭐️ | | Get app! |
Top 8 Best Charity donation Apps for Shopify stores:
Here is a list of 8 best Shopify Charity donation apps:
Sticky Cart by Uplinkly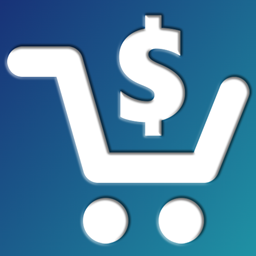 Sticky Cart app by Uplinkly is a solution for the online businessman who tries to enhance the sales and conversation rate. You just need a one-click installation without any coding and then it will be automatically updated with your store. By installing this app, you can easily customize the store with the color scheme that makes your store unique and outstanding. Moreover, this app allows users to work on all the devices and it is fully responsive to any mobile or desktop. In addition, this app will make the "Add to Cart" button outstanding and visible to attract the customer's attention. Therefore, they will be reminded with their products on the cart. Besides, with this button, the visitors will always have an opportunity to buy, which boosts your store's sales.
Highlight features
Enhance the profit with an Add-to-Cart
One-Click Install
Integrate with all devices
Remind customers to their carts
Fully Mobile and Desktop Responsive
Price: Free
Rating:5.0 / 5
Pay What You Want by Mrh.io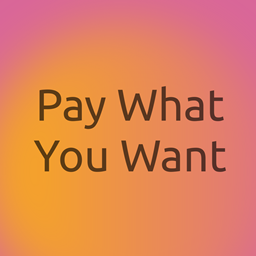 Pay What You Want, which is created by MRH.io, is a wonderful application for all Shopify administrators who want to establish "elastic pricing" on your Shopify. Pay What You Want is an application that will help you to let your customers choose to pay what they want when purchasing your products like donations, invoice payments, crowdfunding, etc. Only by installing the application to your device, choose the minimum price, insert the tag named "PWYW". Therefore, a field will be automatically added to your product pages, this field helps you to add the price you want to pay. Please kindly note that the donation and the layaway arrangements features can only be used for the groups that use Pay What You Want or are empowered by Pay What You Want. With only $5 per month coming with a 7-day free trial, do not hesitate to install Pay What You Want by MRH.io for your Shopify!
Highlight features
Allows paying desired amount for what your customer want
Helps users to establish elastic pricing on your website
Helps to solve any issues within minutes of being notified
Lets customers enter the amount of money using a special field
Invoice your customers any amount that you want
Price: $5/month. 7-day free trial. Additional charges may apply.
Rating:4.4 / 5
Give & Grow by Pledgeling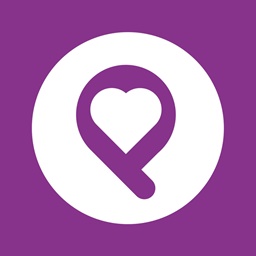 Such an effective solution for the Shopify store owners to boost the sales and the donation from the customers, the Give & Grow app is the trustful method used by thousands of worldwide customers. With more than 150 thousand vetted organizations data, the store can pick up the cause. In addition, the seamless integration between the store and the app platform will help the customers have the real-time experience about donation with the color scheme and the displayed icons. Especially, the users are allowed to share or make an announcement on social media or emails to collect the rooftops and tell the customers about their donation to society. By the social impact and giving keys, the store revenue will be boosted. Besides, it is also easy for the admins to track their KPIs as well as revenue ROI on the dashboard.
Highlight features
Provide the outstanding landscape
Make an announcement on social media that the buyers can share
Enable customizing your impact calculator by choosing schemes
Display the real-time impact and track KPIs
Increase the loyalty of customers by increasing the conversion rate
Price: Free to install. External Charges may apply.
Rating:5.0 / 5
Easy Donation by Zestard technologies pvt ltd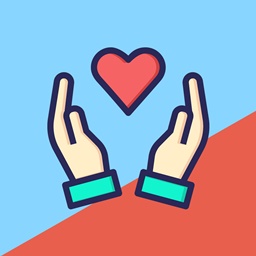 Easy Donation made by Zestard Technologies Pvt Ltd is a smart app which allows your customers to do a meaningful action when purchasing. This app provides them with donation button on the cart page and the product page. In other words, they can donate a portion of their orders to some specific charity. Especially, Easy Donation supports for numerous donation inputs for different organizations. Hence, when your customers decide to donate, they can choose to donate money in the means of payment which is suitable for them and choose the organization they expect. Moreover, it helps you track the amount of donation in the app. This app always sends receipts of the donation to customers so that they can make sure that their donation will be transferred to the expected places. To do such a meaningful affair like this, install the app now.
Highlight features
Add donation widget on the cart page and product page
Support for numerous donation inputs for different organizations
Modify the amount of donation in the app
Send receipt of the donation to the customer
Create product name and image automatically
Price: From $4.99/month
Rating:4.9 / 5
Carbon Checkout by Carbon checkout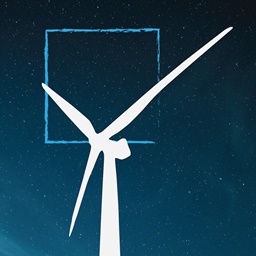 In the era of shopping online, optimizing customers' checkout experience can impact on whether they would come back or not. Carbon Checkout is a typical app offering great features to create awesome checkout. However, the app is totally different from the other because it will show options to let buyers extract a little amount of money from their bills to support the environment. First and foremost, it takes a short time to install the app, just by one click, Carbon Chechkout will be integrated into your website. Besides, as mentioned before, buyers are offered some options to donate money to help our increasingly polluted environment. The contribution is added to the shopping cart and calculated at checkout. Second, the app tracks customers' contribution by sending emails. The email consists of a hyperlinked verification code which leads visitors to the project that their money goes to. Last but not least, Carbon Checkout would make clients feel more exciting and responsible. Therefore, it is highly likely that more and more purchasers will come back and support your website. You can aid the environment without spending any cent to download the app so, use it now.
Highlight features
Evaluate your brand with marketing initiative
Boost checkout experience
Install in one-click
Access to personal giving portfolio
Confirm email with hyperlinked verification
Price: Free
Rating:4.8 / 5
Round Up for Charity by Vesey foundation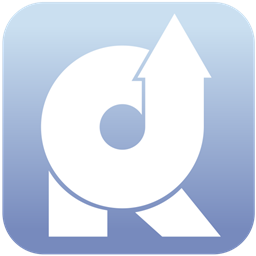 Nowadays, people can donate their money by signing in online apps meanwhile manage the number of a donated budget. Round Up for Charity is born to help your online stores to work with charity partners. The app mainly focuses on the store design for charity collectors. There are three distinctive features in Round Up for Charity. First of all, the app integrates the program of charity donation and allows it to run in the background. It is certain that the installation of the app never interferes the maintenance or running of your homepage. Second, customers are provided with an easy-to-make process to donate a little money. Shoppers will be given options to donate a few cents to the charitable organizations, which is debited from their bills. Moreover, Round Up for Charity also offers an annual summary of all donation that buyers have done through notifications sent by their accounts. Finally, the app would suggest current charity partners attached with brief information about the organization. They are ASPCA, B6 Foundation, City Harvest, Equality NY and so on. Amazingly, you are free to use the app so, download it now!
Highlight features
Allow customers to round up and direct their subtotal to charity
Automate all donations, collections and distributions
Provide white glove setup
Connect with charity partners
Show an annual summary of all donations
Price: Free
Rating:5.0 / 5
Samaritan Goods by Samaritan goods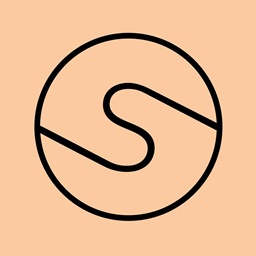 Samaritan Goods is one of the most powerful apps for your store to launch donation campaigns. You can take advantage of many effective features to do this. Firstly, it creates marketing campaigns to increase your sale. By doing such a meaningful action, you can have more would-be buyers to purchase your products. Secondly, this app helps you increase clients' loyalty and build your brand. Customers will come to your store and make more orders because of your kindness and gratefulness. Thirdly, Samaritan Goods can directly donate to nonprofit organizations, which is mostly supported by the clients. Finally, you are able to donate in an automatic way based on the amount of items selling. Especially, this app is really easy to set up and sync fastly with items in your store. Don't hesitate to get it now.
Highlight features
Create marketing campaigns to increase your sale
Build your brand and increase clients' loyalty
Donate directly to nonprofit organizations
Let you donate automatically based on item sales
Sync fastly with items in your store
Price: $14.99/month. 14-day free trial.
Rating:5.0 / 5
i=Change by Iequalchange
Today the business should have been along with the give back return to the society, the i=Change app is one of the Shopify apps can make the online donation simple by giving back $1 with every sale. Especially, the i=Change especially focuses on with NGO organizations, women and girls' empowerment. The customers will feel more engaged with their purchase they can help another so the shopping experience turns into a memorable experience. By this purpose, the i=Change platform allows the store owners to integrate their brands and charity projects to support the NGO's. With few minutes, all the installation will be done perfectly, the users can use it without much knowledge about the coding but it totally helps the online sellers to boost the sales. With the delightful shopping experience, it is understandable that the visitors want to buy more and more. Moreover, the users can allow the customers to track their impact on the page
Highlight features
Enable giving back the customers $1 after checkout
Easy to track and support the buyers in real-time to buy more
Automatic pre-purchase banners to reduce abandoned carts
Integrate with seamless checkout process
Support the customers to donate by themselves
Price: $40/month. Additional charges may apply.
Rating:0.0 / 5
How AVADA.io ranks Shopify Charity donation apps list
These above 8 Charity donation apps for Shopify are ranked based on the following criterias:
The ratings on Shopify App store
The app's rank on search engines
The prices and features
The app provider's reputation
Social media metrics such as Facebook, Twitter and Google +
Reviews and assessment by AVADA.io
Top 8 Shopify Charity donation Apps
Special thanks to all vendors which contributed the best 8 Shopify Charity donation apps. We honestly recommend you to give every app above a try if possible. We create Shopify apps review series with the aim of helping Shopify online stores find the best Charity donation for their website. All of the information on the review (including features, description, prices, and links) is collected from the vendor's website or their own published page/ selling channels.
The list of the 8 best Shopify Charity donation apps is kept up-to-date on a regular basis by our team. Please feel free to reach us out if you have any questions related to this app review.
Don't see your app on the list? Wanna contribute more content to this review? Contact us
People also searched for
shopify donation app
shopify donate to charity
shopify charity app
shopify charity donations

donation app shopify
shopify charity donation app
easy donation app shopify
shopify pay what you want
shopify round up for charity

shopify add donation to cart
money donation app
shopify donation at checkout
apps for donations
shopify fundraising app

shopify donate button