Shopify Bulk Product Editor Apps 2020
11+ Best Shopify Bulk Product Editor Apps from hundreds of the Bulk Product Editor reviews in the market (Shopify Apps Store, Shopify Apps) as derived from Avada Commerce Ranking which is using Avada Commerce scores, rating reviews, search results, social metrics. The bellow reviews were picked manually by Avada Commerce experts, if your app about Bulk Product Editor does not include in the list, feel free to contact us. The best Bulk Product Editor app collection is ranked and result in July 2020, the price from $0. You find free, paid Bulk Product Editor apps or alternatives to Bulk Product Editor also. The Top 50+ Shopify Free Apps for Every Store.
11 Best Bulk Product Editor Apps for Shopify
Here is a list of 11 best Shopify Bulk Product Editor apps:
Bulk Product Edit & CSV import by Hextom
Managing an ecommerce store has never been an easy thing to do. Sometimes it is even time-consuming when it comes to edit and modify the store's products. Therefore Bulk Product Edit & CSV import was developed to help you to overcome this issue.
Bulk Product Edit & CSV import is the app specialized to perform editing tasks dynamically in an accurate way. So the most fundamental feature that this app brings you is the ability to bulk products with all details including price, cost, description, vendor, product type and so on. Moreover, you can filter the products you want to edit by collection, product type, tags or created time. Preview the changes in real-time or review them in detailed logs and you can revert any edit within 30 days. Moreover, easily schedule the edit on a specified time such as a sales event and your changes will revert after that fixed amount of time. Or you can also set up repetitive modifications, for example, hide out-of-stock products on a daily basis. Besides the mass edit, there are several additional features for you. This app integrates the product SEO features so that you can use predefined templates to update your URL, meta title and description, all based on embed keywords.
Bulk Product Edit & CSV import assures the safety to your site as there would be no interruption to your store during the bulk edit. Start saving your time today with Bulk Product Edit & CSV import.
Highlight features
Bulk edit products and variants
Update URL, meta title and meta description
Schedule bulk edit tasks
Set up daily or weekly recurring tasks
Review changes in detailed logs
Price: Start from $0/month
Rating: 1062 - 4.8 / 5
Excelify by Excelify.io
As the name itself tells, Excelify is a tool to mass edit products on your Spotify shop taking advantage of Excel and CSV files. You would get amazed at how you can maximize spreadsheet in managing your ecommerce store.
With the app installed to your shop, you will be able to edit products' values including price, inventory based on store locations, and so on. Moreover, this app also lets you modify the collections, customers, discounts, payouts, and redirects. In the case that you want to make changes, just edit right on the file you have uploaded. One outstanding from Excelify is that you can use it as an intermediary for your product data. This means that you can migrate data from your old platform such as Wordpress or Magento and export these data to new marketplaces like Google Shopping or Amazon. Every change you make to the products would be recorded and that allows you to backup and restore your data anytime and anywhere.
Apart from managing your products, you will also get the ability to schedule or set up for repetitive changes. This would save more time than you expected it to. So don't hesitate to give Exceilify a try.
Highlight features
Use Excel or CSV files to edit products
Migrate data from old platform
Update data without reimport
Export data to other marketplaces
Backup whole shop data
Price: Start from $0/month
Rating: 178 - 5.0 / 5
Vela - Bulk edit and optimize product listings by Vela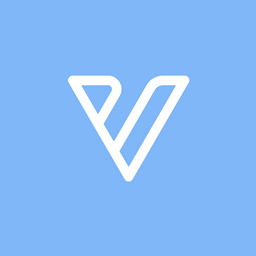 Vela is a Shopify app designed to help you edit descriptions, tags, photos and more in bulk. For example, you could use it to update variants to ensure the accuracy of product availability. The app also allows you to manage multiple stores on one single account with a beautiful and user-friendly interface. Besides, Vela supports images optimization with several options such as cropping, filters and refinements.
Highlight features
Edit descriptions, tags, photos and more in bulk
Manage multiple stores on one single account
Optimize images with cropping, filters and refinements
Beautiful and user-friendly interface
Update variants to ensure the accuracy of product availability
Price: Free
Rating: 177 - 4.7 / 5
Bulk Product Editor & Sync by Ablestar
If you are looking for an app to better manage your products on Shopify, Bulk Product Editor & Sync is our recommendation for you. This app would save hours of your works and lets you have time to do more important tasks.
This app basically saves your time by dynamically changing product prices, description, tags and inventory levels. What you have to do is just select the products you want to edit and then modify all of them within several clicks. Another method you can try is to upload a spreadsheet file (CSF or Excel) with the changed values. These files can also be used to keep prices or inventory levels in sync. Once you have successfully uploaded the values, you will have full control over these edits. It means that you can preview the result in real-time, cancel or edit it again. The highlight feature that this app provides you is the scheduling tools to apply and revert changes in a fixed time. This would be much useful for managing sales when you are able to adjust your products for only a short time. Moreover, there are some other cool things you can do such as removing any product that doesn't have images on your site.
If you have any issues with Bulk Product Editor & Sync, the development team is always there for you. The support is expected to reach you within just one business day. So, install this app today and see how it will assist you in managing your ecommerce site.
Highlight features
Fast edit prices, description, tags, inventory levels
Full control over edits
Upload spreadsheets to modify products
Schedule edits for managing sales
Delete all products without images
Price: Start from $0/month
Rating: 102 - 4.9 / 5
Bulk Editing by Booster Apps by Booster apps
You know how to see a shop that sells different products with different promotions for a short time and that the next day goes back to normal? Bulk Editing by Booster Apps is here to help you.
This simple app lets you update and edit your Shopify products so you can spend more time on your important tasks for the store. There is a long list of cool things you can do with this bulk edit feature. For example, you can update the inventory level for all the products within just click or add the keywords "FLASH OFFER" at the end of the product's title. This would help to attract more customers when your site is running sale events. If you don't want to edit all of them, there's an option to select certain products by searching for the title's keywords, collection or inventory level. In order to even save more time for you, this app also lets you schedule edits for recurring tasks on a weekly or daily basis. Ultimately, if you want to change your mind, you can totally revert back to the earlier versions.
Booster Apps' Bulk Editing supports customers in its entirety. The team behind it is a full-time team of support and development that focuses exclusively on the development of outstanding Shopify Applications.
Highlight features
Batch edit product variants
Preview edits in real time
Filter products to edit
Schedule edits for recurring tasks
Revert changes in 30 days
Price: $14.99/month. 7-day free trial.
Rating: 68 - 4.2 / 5
Bulk Products Editor by Spurit
Bulk Products Editor, which is provided by the SpurlT team, is an important tool for all Shopify e-commerce administrators to assist the buyers to edit product and variant details in bulk with just a few clicks. With Bulk Products Editors, you are allowed to customize various parameters of products in a huge amount by using the provided free product manager application to quickly make changes instead of using the standard functionality of default Shopify store. In details, this extension enables you to definitely change all product parameters and various product variants on a single page. There are some details that you can flexibly edit such as price, the title of the item, description, vendor, tags, SEO, and many more. On top of that, you are able to manage not only your products but also many variants of that item. To save a record of a product that you used to have, you just need to archive it, please note that your customers will be unable to see it. To put it back in stock again, all you need to do is to unarchive it. Need our help? We are available for the live chat support 24/7, please ask for any help if there is any question!
Highlight features
Let customers edit products and their variants in bulk on only one page
Manage the visibility of any product and also its variants
Restore, archive, or even pre-schedule the past items and its theirr variants
No manual modifications needed
Support to add many more products with high speed
Price: Start from $0/month
Rating: 55 - 4.7 / 5
Bulk Product Editor by 2can apps
The Shopify store owners are wasting a lot of precious time editing their products. The online traders can spend more time on expanding their business instead of by using this Bulk Product Editor app. By the automatic update, the Shopify admin can add a tag to all products within minutes. Besides, there are three methods to save time and effort. Firstly, the users can filter the products which they want, then modify those products at once. Moreover, the users can choose to upload the values need to be changed. Or the store owners can email spreadsheets to the app, then the app will update the products for you. In addition, this app also allows the admins to add or remove tags and collections to change the product vendors, types, weights and etc.
Highlight features
Free and update lifetime
Easy to add and remove the tags and collections
Edit the schedules and set the time easily
Provide customized parsers for spreadsheets
Support to email triggers
Price: From $14.99/month. 3-day free trial.
Rating: 51 - 4.9 / 5
Bulk Edit by Webyze by Webyze
Bulk Edit is the app that should be used for every owner of the store. It saves you time in a few clicks, allowing you to edit hundreds of products. The user-friendly interface makes it very easy to use.
Bulk Edit lets you in few clicks change various products or variant properties at the same time. You can add or remove collected products, add up to various products' prices and apply bulk discounts. Moreover, you can filter the certain products that you want to modify based on its properties such as collections, vendor and many more. This app lets you fully control your edits by seeing records in detailed logs and revert changes up to 30 days. One interesting feature from this app is that you can compare the price of products, for example, different products with the same price. You will be able to schedule changes for a short period of time. After that predefined period ends, the variants would be returned back to the original values.
Developed by a passionate product team, Bulk Edit by Webyze is a must-have for any Shopify shop owner. It would change a lot the way you manage your shop and add up to your productivity.
Highlight features
Instantly bulk edit products
Filter product to edit
Select multiple product variant
Schedule for a specific period of time
Revert changes to previous state
Price: Start from $26/month. 3-day free trial.
Rating: 12 - 3.6 / 5
JITBU: Bulk edit products by Stock sync
Managing and modifying products can take up from you a huge amount of time, especially for stores with hundreds or even thousands of items. Understanding that distress, the product team from Stock Sync brings JITBU: Bulk edit products to assist you.
The way JITBU works is pretty simple. Through applying filters to one function, JITBU allows you to edit all products or certain items in bulk. You can then insert multiple fields in a single task, to be modified. It should be an easy and quick job to run a shop of thousands of products. Product variants that you can edit with JITBU include title, description, price, product type, tags and many more. Pricing is adjusted by the percentage discount rate. For instance. 10% or 25% discount on filter-based specific products. Schedule bulk editing activities on an event-specific date or time. You can revert changes to the original price and title after your campaign has been completed.
Managing an online store with hundreds or even thousands of products have been made easy by JITBU: Bulk edit products. This is by far one of the most robust functionalities for bulk editing products while there are many other apps that provide the same feature.
Highlight features
Bulk edit product details
Discount price by percentage
Filter product to edit
Multiple edits for each task
Schedule tasks on specific date or time
Price: Start from $0/month
Rating: 7 - 4.3 / 5
Bulk Manage Product by Pluginappstore
Bulk Manage Product is a smart solution for better and more effective Shopify product management. It saves your time from repetitive manual tasks so that you can focus on your business and your customers.
Bulk Manage product is a simple yet powerful app to batch edit your products when it can operate one thousand or more products at a time. You may filter the products you want to edit based on its collection, product type, vendor, description, tags, and more. More than one modification configurations can also be applied. For example, you can both change the inventory and price of a skirt at the same time. Moreover, you will have the ability to set up a specific amount of time when the products are modified. After that fixed time, your products on Shopify would return to the original state. This is especially useful for sales or promotional events. Finally, in case you have changed your mind or you found a mistake with your modification, no worries since you can find backup versions within 30 days and restore the changes with one click.
Flexibility and simplicity are the aims of Bulk Manage Product when the product team brings this app. Try using it today and you will start wondering why you did not find it earlier.
Highlight features
Batch edit thousands of product at a time
Filter products to modify
Add multiple modification configurations
Setting specified time to execute and restore
Revert file with one click
Price: Start from $6.99/month.7-day free trial.
Rating: 4 - 4.0 / 5
Shoptopus ‑ Bulk Product Edit by Shoptopus apps
Shoptopus - Bulk Product Edit is a simple and powerful Shopify app for the repetitive tasks and bulk actions of your ecommerce shop. It lets you have more time in your business, connect with your clients and be more productive.
What makes Shoptopus different from other bulk product editors is that it gives you the ability to bulk edit all of your Shopify products easily by using different scenarios based. It means that you can adjust the products based on IF and THEN functions based on predefined conditions like product type, price, stock amount and vendor. For example, IF the product inventory level is below 5, THEN increase the price by 30%. This is definitely a smart way to free your mind from managing the products on your site. You will return the action to its previous state with one click if you do something incorrectly or actually change your mind. Plus, you can set up one time tasks to manually trigger or automated tasks for your recurring actions. The scheduling would be according to the timezone and compatible with your store's location.
Shoptopus - Bulk Product Edit is not only another product editor for your Shopify store. It is continuously developed with new features. So get this app today and make sure that you don't miss any single update.
Highlight features
Bulk edit Shopify products
Create manually triggering tasks
Revert edit to previous state
Edit data in different scenarios
Schedule bulk edit according to store locations
Price: Start from $9.99/month
Rating: 2 - 5.0 / 5
How Avada.io ranks Shopify Bulk Product Editor apps list
These above 11 Bulk Product Editor apps for Shopify are ranked based on the following criterias:
The ratings on Shopify App store
The app's rank on search engines
The prices and features
The app provider's reputation
Social media metrics such as Facebook, Twitter and Google +
Reviews and assessment by Avada.io
Top 11 Shopify Bulk Product Editor Apps
Special thanks to all vendors which contributed the best 11 Shopify Bulk Product Editor apps. We honestly recommend you to give every app above a try if possible. We create Shopify apps review series with the aim of helping Shopify online stores find the best Bulk Product Editor for their website. All of the information on the review (including features, description, prices, and links) is collected from the vendor's website or their own published page/ selling channels.
The list of the 11 best Shopify Bulk Product Editor apps is kept up-to-date on a regular basis by our team. Please feel free to reach us out if you have any questions related to this app review.
Don't see your app on the list? Wanna contribute more content to this review? Contact us
Comments for Bulk Product Editor
---
---
People also searched for
shopify bulk product editor apps

bulk product editor apps for shopify
top bulk product editor for shopify

top shopify bulk product editor apps