Shopify Sell on Amazon Apps 2021
17+ Best Shopify Sell on Amazon Apps from hundreds of the Sell on Amazon reviews in the market (Shopify Apps Store, Shopify Apps) as derived from AVADA Commerce Ranking which is using AVADA Commerce scores, rating reviews, search results, social metrics. The bellow reviews were picked manually by AVADA Commerce experts, if your app about Sell on Amazon does not include in the list, feel free to contact us. The best Sell on Amazon app collection is ranked and result in April 2021, the price from $0. You find free, paid Sell on Amazon apps or alternatives to Sell on Amazon also. The Top 50+ Shopify Free Apps for Every Store.
17 Best Sell on Amazon Apps for Shopify
Here is a list of 17 best Shopify Sell on Amazon apps:
Spreadr App ‑ Dropship Amazon products by Thalia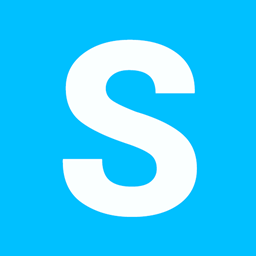 Spreadr App Amazon Importer is an app which is designed by Thalia to help dropship Amazon products or earn affiliate commissions. When using this app, you can expand your store. It is because you can import any product from over a million products available on Amazon to your product catalog which would lead to the complement of your store and make it bigger and more valuable. The richness and elegance of products will make old customers to come back and attract new buyers. Besides, after importing products to your store, you can modify their title and description to create more pages with optimized descriptions which will lead to better SEO and increase your organic traffic. Also, you can also use Spreadr to use Amazon as a drop-shipping source. This feature will allow you to collect orders on your Shopify store and then fulfill them later by yourself. So what are you waiting? Install this app now and experience all the cool things in 7 days for free.
Highlight features
Increase revenue through Dropship or Affiliate
Raise your influence
Import products from Amazon to Shopify
Easily customize products' details
Auto-update products' details
Price: From $5/month. 7-day free trial.
Rating:4.8 / 5
Amazon channel by Shopify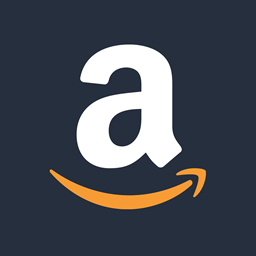 Being the largest online marketplace of the world, Amazon is a good place for trading activities to occur. There is a huge amount of users, buyers, and sellers on Amazon so it is a good source to attract new customers. However, to keep track work and manage all goods in stock, fulfill amazon orders, you will need the Amazon Channel as a productively working application. Not only creating Amazon listings for the products on Shopify, but it can also help you add registered brands without UPC/EAN and track sales using Home sales overview and Analytics pages. There are some requirements of currency and user account for you to follow such as selling in USD or CAD and having a professional seller account. Free to install now and enjoy our service.
Highlight features
Approach new buyers on Amazon
Integrate Amazon listings to your products
Control orders and goods in stock
Without UPC/EAN: subjoin registered brands to create listings with your brand's key attribute
Keep track your sales on Amazon by Analytics and Home overview
Price: Start from $0/month
Rating:1.8 / 5
Codisto LINQ ‑ Amazon & eBay by Codisto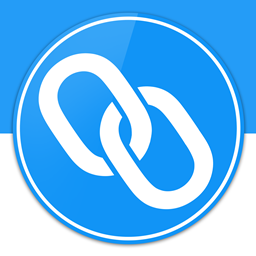 Codisto LINQ - Amazon & eBay by Codisto is an app which can help you sell products on any Amazon & eBay site directly from Shopify. This app has some useful feature which can help you to integrate with Amazon, eBay quickly and effectively. Firstly, with Codisto, you can connect and sell your products on over 40 global markets of Amazon and eBay. For example, you can link Shopify to Amazon Australia, USA, UK, Germany, Spain, France, or Japan. Secondly, you can list individual products, filtered groups of products or list your entire product catalog on Amazon and eBay in minutes by using bulk actions. Besides, you can set separate pricing, fulfillment rules & product details for Amazon and eBay listings based on your existing catalog data on Shopify. Lastly, this app helps you keep orders, inventory, pricing and product details synced in real-time in all of your sales channels. Install now to gain a 30-day free trial and start to widen your markets.
Highlight features
Allows you to sell products on over 40 marketplaces of Amazon and eBay
You can set rules for separate marketplace pricing & values
List your product catalog on Amazon & eBay in bulk
Sync Amazon and eBay orders with all your sales channels in real-time
Link the existing Amazon listings and eBay listings
Price: From $29/month. 30-day free trial. Additional charges may apply.
Rating:4.7 / 5
ByteStand ‑ Amazon to Shopify by Bytestand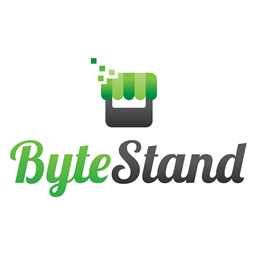 Bytestand - Amazon to Shopify, which is produced by the ByteStand team, is an excellent selling tool for all Shopify e-commerce store administrators to reduce the workload by automatically synchronizing your inventory to Shopify from Amazon. With ByteStand, you are allowed to pull your Amazon inventory immediately to your Shopify administrator section without any manual entry. Under the Apps heading, Bytestand will be run in your admin section. Moreover, any charges will be contained in your invoice from Shopify because we bill instantly through Shopify. On top of that, you can be asked for several identifying details about your Amazon account when you first set up the application. Once complete that step, you are enabled to directly synchronize your Amazon inventory with only one click. Explore more benefits now just by getting the app installed!
Highlight features
Choose stunning product images and detailed descriptions
Get your inventory levels and prices stay in sync with Amazon
Help in billing directly through Shopify with ByteStand
Include all the charges in your bill from Shopify
Customize the amount of Amazon products with variants to Shopify
Price: From $10/month. 7-day free trial. Additional charges may apply.
Rating:4.5 / 5
Zonify by Importify
Zonify, which is released by the Importify team, is an important tool for all Shopify e-commerce administrators to definitely raise sales, save wasted time and energy by providing Amazon Dropshing. With Zonify, you are enabled to import all of the best products in an instantaneous way from Amazon, a big marketplace, with just several clicks. On top of that, this application can semi-automate your fulfillment process. Conveniently, you are able to import your products with Zonify following a few steps starting with entering the Amazon channel, and then, using the available Zonify Chrome Extension to find out the best products. To finish, you just need to click the "Add" button to put them in your store. Additionally, before importing them, it could be convenient for you to edit the information on products, like images, titles, variants, and of course, the description also. To get an order fulfilled, you can click on the Zonify icon, choose the order and you will be instantly redirected to the product page on Amazon. Click "Confirm & Pay" to get the checkout done. Make it all easier now with Zonify, it's all in your hands!
Highlight features
Import many products right from Amazon with some clicks
Automate all working processes to reduce workload and avoid wasting valuable time
Automatically get all orders totally fulfilled
Change the products' information before importing them
Support to enter the sales channel no matter what its domain is
Price: From $14.95/month. 1-day free trial.
Rating:4.8 / 5
Login with Amazon by Login with amazon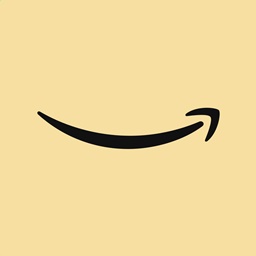 Login with Amazon is an app which was designed to allow customers who have an Amazon account to log in for your Shopify store. It helps you reduce sign-in and registration friction for your customers which would lead to a rise in engagement and order conversion in your store. Another striking feature is that you will now be able to reach more customers because this app can be used in various regions such as US, UK, Canada, Germany, Japan, China, and so on. Also, when using this app, you can require your customers to provide various information includes their name, email address, shipping address, and even the access to their wallet to process payments. Besides, you can offer your customers the option to pay with Amazon when they check out by activating Amazon as a payment gateway in Shopify. Lastly, just a few clicks and you can add a Login with Amazon button to your store's login and registration screen for your customers to use right away.
Highlight features
Increase engagement and order conversion
Reach more customers
Get more information from customers
Allow customers to pay with Amazon
Quick and simple set up
Price: Free
Rating:4.1 / 5
FBA Shipping by Bytestand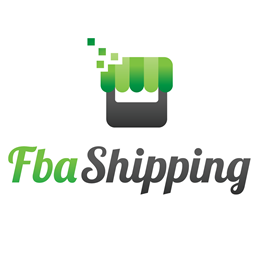 FBA Shipping by ByteStand is known as an app for Amazon FBA fulfillment in the US and another countries outside of the USA. FBA Shipping enables to integrate your account of US and non-US Amazon FBA to the Shopify store and simply automates the fulfillment of multi-channel Amazon FBA at anywhere. In addition, the app can offer real-time shipping quotes from FBA to the customers. In fact, the app lets you leverage the Amazon FBA power surrounding the world. After installation, the orders will be automatically sent and fulfilled by the Amazon FBA. Through the Internet, the app can update shipment status and then tracking number. Don't worry that FBA Shipping can be updated every five minutes and send emails to customers when orders are shipped so that you do not need to worry about customers or delivery updates. Bear in mind that every fulfillment process is automatic without requiring your work.
Highlight features
Get Shopify orders fulfilled easily in the US and outside of the US
Automate every fulfillment process
Fulfill Shopify orders with Amazon FBA
Offer real-time shipment from Amazon FBA to customers
Update delivery status as well as tracking number
Price: $25/month. 7-day free trial.
Rating:4.9 / 5
Amazon Customer Reviews by Vishal garg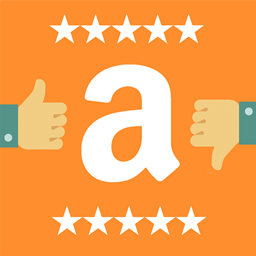 Besides price and provided images, customers' feedback is also an essential element which could express the quality of products and have an impact on the buyer's decision. For that reason, we recommend Amazon Customer Reviews, an application which is employed to display valuable reviews from your previous buyers. Only with the Time Schedule, your reviews will all be updated immediately, that not only help you improve the marketing but also is a good way to boost sales. Basic Filters for Reviews is another definitely excellent feature that this app includes. Additionally, Amazon Customer Reviews is totally compatible with all Amazon stores. Any hesitation? We provide you with a free trial for 2 days. Install it now and experience it yourself.
Highlight features
Display reviews from customers
Constantly update reviews with Time Schedule
Boost sales by presenting good comments
Compatible with each Amazon store
Manage filters for reviews
Price: From $5.99/month. 2-day free trial.
Rating:5.0 / 5
ExportFeed for Amazon & more by Exportfeed.com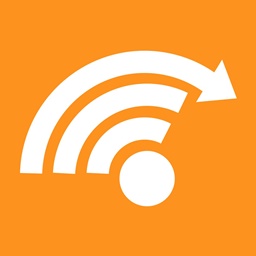 Promotion is an incredibly significant element of the marketing mix and may be the decisive step to determine the success of a campaign. The more channels your products are available on, the faster they will be sold. To have all these done, we offer you ExportFeed application which can support you to sync and manage your listings on MORE THAN 40 channels. Provided by ExportFeed.com, ExportFeed is employed as an effective tool to help you get more exposure for your products. Not only excluding out of stock products but it also allows its admin to set rules to modify currencies, pricing, and more others. In the online trading market, SEO plays a very important role, also with Conversion and ROI. Fortunately, improving SEO, Conversion & ROI is especially a significant feature that ExportFeed can provide. Managing listings and get more attraction could not be easier with ExportFeed, install it now to enjoy more profits and get help at any time.
Highlight features
Provide product feed for over 40 merchants
Simply optimize product pricing, currency and more
Display/Hide product variations
Better SEO, ROI & Conversion
Integrates with AmazonSellerCentral, GoogleMerchant, eBay and more
Price: Free plan available. 7-day free trial. Additional charges may apply.
Rating:3.0 / 5
Buy Now Button: Amazon & more by Jojo agency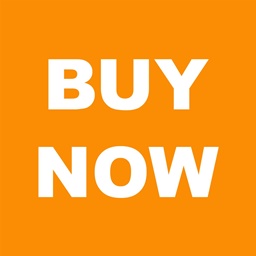 To the buyers, comparing pricing on many e-commerce is a necessary step of the decision-making process. But what if they are distracted by other competitors' products? Buy Now Button is here to help you find out the best way to not only enhance your customers' experience but also boost external sales. Designed as custom buttons, every each of them can link to your eBay, Walmart & Jet listings. By installing Buy Now Button, you will enable your consumers to make their own choices of online buying channel but don't worry, all the products can be seen are yours. Feel free to custom your buttons' design. Each individual of them can also be shown or hidden easily, please only display your available channels. Especially, this application supports import & export items. The video walkthrough is also provided by Jojo Agency, the app developer. No more waiting, install it now and infinitely experience many profits it could supply.
Highlight features
Provide customers various choices of channels for buying products
Suggest better price
Effectively boost sales
Enhance buyers' confidence
Support import & export various products
Price: Start from $0/month
Rating:4.2 / 5
Hide Amazon Pay in Cart by Inscoder limited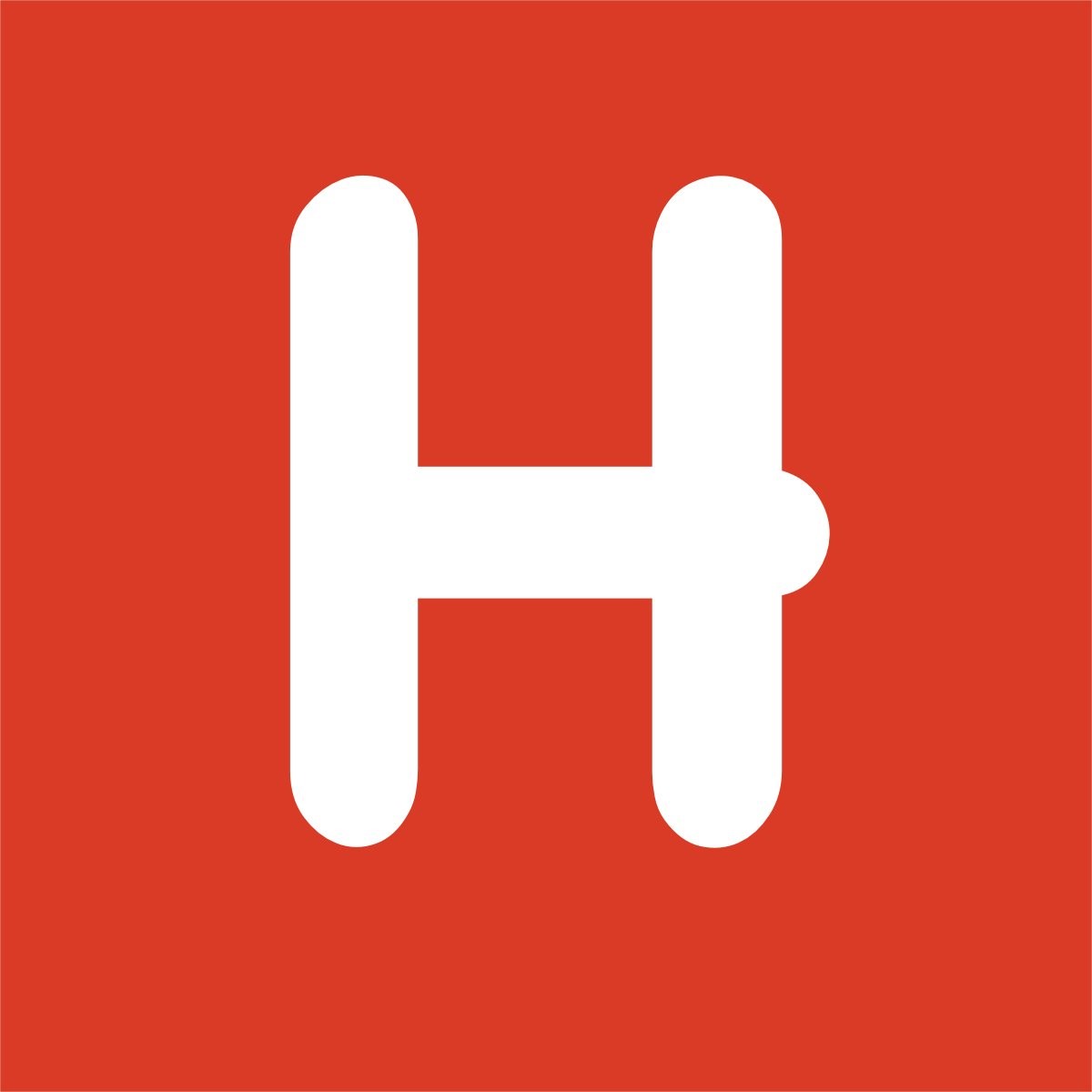 Hide Amazon Pay in Cart is an app design and developed by InsCoder Limited to improve the checkout experience of your customers by hiding the Amazon Pay button. Amazon Pay pages are sometimes inconvenient because your customers will be sent to Amazon Pay without including the shipping price. Also, Amazon Pay pages do not have any field for your customers to put their coupon code. Because of the above reasons, Hide Amazon Pay in Cart is created to help you get rid of this button. This app will not only help create a smooth checkout workflow which would improve the customers' experience but also reduce the number of carts which were abandoned. Besides, this app will add a script which would automatically hide the "Amazon Pay" button in customers shopping cart without having to enter any code or messing up all the files in your store's theme. To enable the Amazon Pay button, you only need to remove the app from your devices.
Highlight features
Improve customers checkout experience
No coding and setup required
Get rid of Amazon Pay button
Reduce cart abandonment rate
Affordable price
Price: $0.99/month. 7-day free trial.
Rating:5.0 / 5
Amazon Associate Connector by Infoshore technology solutions llp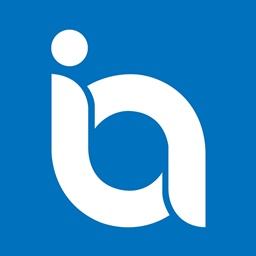 Created and developed by InfoShore Technology Solutions LLP, Amazon Associate Connector is an effective application to help import various products from Amazon and earn many benefits. Without technical skills, you can easily synchronize price and inventory in a periodical way. Conveniently, it supports all images and multiple product variants. Furthermore, you are able to make the "Buy Now" button active with your affiliate link on Shopify products page. Still confused about how to deal with these? Don't worry, after installing, you can contact and get helped by your account manager anytime. Install it now and feel free to explore many more advantages.
Highlight features
Import items to Shopify from Amazon
Support all images and variants
Synchronize price and amount in a regular periodic manner
Integrate with Amazon Associates
Quickly import Amazon variants as Shopify products
Price: From $4.95/month. 7-day free trial.
Rating:5.0 / 5
Linksis ‑ Amazon Dropship | FBA Importer by Nobitech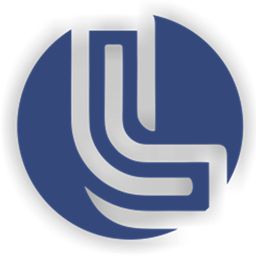 Linksis Amazon Importer is an app which was design by NobiTech to allow you import products from Amazon pages. It will eliminate the headaches about shipping and product quality considerably by turning you to a partnership with suppliers from Amazon and then drop shipping their quality products. When using this app, you will be able to increase your sales. By turning the Buy Button on your product page to View in Amazon and make customers purchase products on Amazon, you can get up to 10% in referral fees from Amazon. Besides, FBA Bulk Product Importation allow you to import thousands of products from Amazon after a few clicks which would save you a lot of time and effort. Linksis also update and syncs the product information including inventory count, product image and product details regularly. Last but not least, when using this app, you earn the commission to import products from different Amazon websites around the world such as Amazon.com, Amazon.mx, and Amazon.com.
Highlight features
Import products from Amazon. Dropship | FBA | Affiliate Links
Import various products from Amazon
Save time
Smart Search function
Increase sales and revenue
Link multiple marketing accounts
Price: From $4.99/month. 7-day free trial.
Rating:5.0 / 5
Ship By Amazon FBA by Webbee esolutions pvt ltd.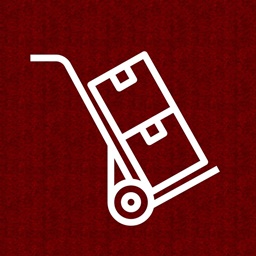 Ship by Amazon FBA by WebBee is an app which help integrates your Shopify store to Amazon FBA simply, cost-effectively and efficiently. With decades working on integrations with multiple platforms, this app can now offer various features. Firstly, when using it, you can sell your products on Shopify and also ship your order through Amazon FBA. In addition to partial tracking of orders, this app can also track updates for inventory and automagically updates the inventory levels from Amazon FBA to Shopify. And because sometimes, the SKU IDs on Amazon and Shopify may not be identical, you can now map the SKUs on Amazon to Shopify. One more thing, the app can sync orders from Shopify to Amazon FBA for fulfillment immediately. Lastly, with the sellers who use Bundles on Shopify, they may not have individual level items on Amazon. Because of this, a mapping of bundles on Shopify to individual items on Amazon FBA has been designed.
Highlight features
Easy to use
Sync inventory from Amazon FBA to Shopify
Import orders from Shopify to Amazon FBA
Tracking of orders and even partial orders
Real-time sync of orders from Shopify to Amazon FBA for fulfillment
Price: $20/month. 7-day free trial.
Rating:5.0 / 5
Order Sync By Appiness Tech by Appiness technologies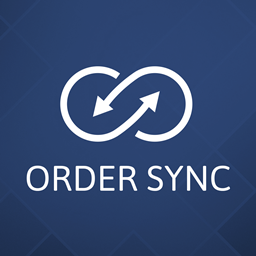 Order Sync by Appiness Technologies is a Shopify app designed to help you smoothly synchronize orders between Amazon and Shopify with ease. With its excellent cutting-edge SKU Mapping system, the app helps you pull orders automatically from Amazon in real-time. As the app is directly embedded in the Shopify store's admin section, you could check whether an Amazon order was created successfully or pending in no time directly from your Shopify Store.
Highlight features
Synchronize orders between Amazon and Shopify with ease
Pull orders automatically from Amazon
Excellent SKU Mapping system
Check whether an Amazon order was created successfully or pending directly in Shopify Store
Directly embedded in Shopify store's admin section
Price: $10/month. 14-day free trial.
Rating:1.0 / 5
APImporter ‑ Amazon Importer by Michita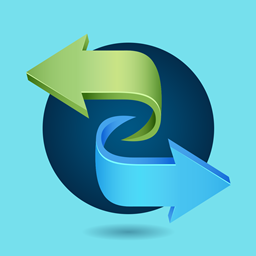 Employed to reduce workload, save your time and energy, APImporter ‑ Amazon Importer is developed as a useful, supportive tool for store owners who want to raise the revenue. Allowing admins to find and add diverse products to cart, import them to Shopify store, it helps them not only to manage but also to simply edit the product's information. Moreover, all information of products can be got with asin, keywords or UPC,… APImporter supports many other foreign domain names, besides Amazon.com, such as Amazon.co.ca, Amazon.co.uk, Amazon.co.jp. The function of fulfilling orders will be soon updated in the future, please follow the Fulfill Order instruction of Help Shopify to find out the way. A three-day free trial is provided, try it now on your store and get support for the whole time installing.
Highlight features
Instantly add and search for products
Adjust information of products before introducing on the store
Product information provided by Amazon Product Importer
Support Amazon with any domain names
Uninstall at any time
Price: $9.99/month. 3-day free trial. Additional charges may apply.
Rating:0.0 / 5
Amazon Affiliate Helper by Michita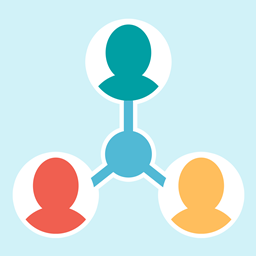 Amazon Affiliate Helper from the Michita team is the app that you are looking for your Shopify store. This app allows you to monetize your store with Amazon. It means that the customers are happy to have more options and more information about the products sold on Amazon. For instance, the visitors who come to your store find the baby toys, this app will give 10 recommended products related to this title or vendor. Besides, Amazon Affiliate Helper is very easy to use, without any set-up condition, you just download and use it. So you have a useful tool for your Shopify store, which helps increase the customer's satisfaction and the income beyond sales. Especially, this way allows you to monetize every visitor to your store even if you do not have any product are selling.
Highlight features
Easy installation: it does not require any technical requirement
Allow your customers to monetize your store with Amazon
Additional options for customers: Customers will have more information about the products which are sold on Amazon.
Prices comparition with Amazon
Make store more dynamic: With many useful features, you can choose to customize your store easily.
Price: $4.99/month. 5-day free trial.
Rating:0.0 / 5
How AVADA.io ranks Shopify Sell on Amazon apps list
These above 17 Sell on Amazon apps for Shopify are ranked based on the following criterias:
The ratings on Shopify App store
The app's rank on search engines
The prices and features
The app provider's reputation
Social media metrics such as Facebook, Twitter and Google +
Reviews and assessment by AVADA.io
Top 17 Shopify Sell on Amazon Apps
Special thanks to all vendors which contributed the best 17 Shopify Sell on Amazon apps. We honestly recommend you to give every app above a try if possible. We create Shopify apps review series with the aim of helping Shopify online stores find the best Sell on Amazon for their website. All of the information on the review (including features, description, prices, and links) is collected from the vendor's website or their own published page/ selling channels.
The list of the 17 best Shopify Sell on Amazon apps is kept up-to-date on a regular basis by our team. Please feel free to reach us out if you have any questions related to this app review.
Don't see your app on the list? Wanna contribute more content to this review? Contact us
Comments for Sell on Amazon
---
---
People also searched for
shopify amazon apps

amazon apps for shopify
top amazon app for shopify

top shopify amazon apps