Best Shopify Amazon Product Feed Apps
Top 9 Best Shopify Amazon Product Feed Apps in 2023
9+ Best Shopify Amazon Product Feed Apps from hundreds of the Amazon Product Feed reviews in the market (Shopify Apps Store, Shopify Apps) as derived from AVADA Commerce Ranking which is using AVADA Commerce scores, rating reviews, search results, social metrics. The bellow reviews were picked manually by AVADA Commerce experts, if your app about Amazon Product Feed does not include in the list, feel free to contact us. The best Amazon Product Feed app collection is ranked and result in September 2023, the price from $0. You find free, paid Amazon Product Feed apps or alternatives to Amazon Product Feed also. The Top 50+ Shopify Free Apps for Every Store.
Quick Comparisons of the Best Shopify Amazon Product Feed Apps
| # | App Name | Vendor | Pricing | Rating | Image | Action |
| --- | --- | --- | --- | --- | --- | --- |
| 1 | Spreadr App ‑ Dropship Amazon products | Thalia | From $5/month. 7-day free trial. | 4.8/5 ⭐️ | | Get app! |
| 2 | AmaZone DropShipper + Walmart | PLI Negocios | Free | 4.1/5 ⭐️ | | Get app! |
| 3 | Shopping Feed | Shopping Feed Inc | From $99/month. 14-day free trial. Additional charges may apply. | 4.4/5 ⭐️ | | Get app! |
| 4 | Amazon channel | Shopify | Start from $0/month | 1.8/5 ⭐️ | | Get app! |
| 5 | DataFeedWatch: Shopping Feeds | DataFeedWatch | From $34/month. 15-day free trial. Additional charges may apply. | 4.7/5 ⭐️ | | Get app! |
| 6 | FBA Shipping | ByteStand | $25/month. 7-day free trial. | 4.9/5 ⭐️ | | Get app! |
| 7 | ExportFeed for Amazon & more | Exportfeed.com | Free plan available. 7-day free trial. Additional charges may apply. | 3.0/5 ⭐️ | | Get app! |
| 8 | Amazon Associate Connector | InfoShore Technology Solutions LLP | From $4.95/month. 7-day free trial. | 5.0/5 ⭐️ | | Get app! |
| 9 | Amazon Affiliate Helper | Michita | $4.99/month. 5-day free trial. | 0.0/5 ⭐️ | | Get app! |
Top 9 Best Amazon Product Feed Apps for Shopify stores:
Here is a list of 9 best Shopify Amazon Product Feed apps:
Spreadr App ‑ Dropship Amazon products by Thalia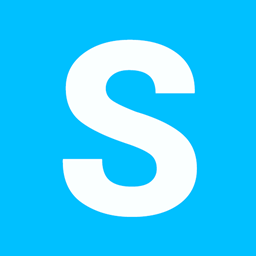 Spreadr App Amazon Importer is an app which is designed by Thalia to help dropship Amazon products or earn affiliate commissions. When using this app, you can expand your store. It is because you can import any product from over a million products available on Amazon to your product catalog which would lead to the complement of your store and make it bigger and more valuable. The richness and elegance of products will make old customers to come back and attract new buyers. Besides, after importing products to your store, you can modify their title and description to create more pages with optimized descriptions which will lead to better SEO and increase your organic traffic. Also, you can also use Spreadr to use Amazon as a drop-shipping source. This feature will allow you to collect orders on your Shopify store and then fulfill them later by yourself. So what are you waiting? Install this app now and experience all the cool things in 7 days for free.
Highlight features
Increase revenue through Dropship or Affiliate
Raise your influence
Import products from Amazon to Shopify
Easily customize products' details
Auto-update products' details
Price: From $5/month. 7-day free trial.
Rating:4.8 / 5
AmaZone DropShipper + Walmart by Pli negocios
AmaZone Dropshipper and Walmart developed by PLI Negocios can help you add any Walmart or Amazon products to your online store on Shopify. You can easily import those products into your Shopify store with just a click and they can be delivered within 3 days. In addition, adding photos from any source to your product is no longer hard to fulfill because the app enables you to add images to make your items attractive to the visitors and customers. Managing and checking Amazon orders in a place is one of the key features of the app. You will never imagine that running an online business waste much of your time. If there is a problem, you can report to the app team to help quickly correct it. Take note that the support team of the app is always here to listen to your troubles and offer you the best solutions. Don't forget that the app is free and you can uninstall it easily in case the app does not match your goal.
Highlight features
Add many products from Amazon and Walmart with competitive prices
Add Amazon Prime products and fast deliver
Manage and fulfill the orders
Insert images to make products attractive to customers and visitors
Report the issue to the app team
Price: Free
Rating:4.1 / 5
Shopping Feed by Shopping feed inc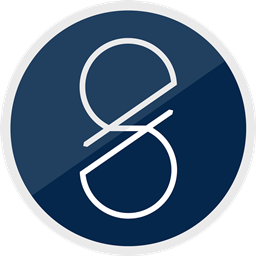 Shopping Feed, which is provided by the Shopping Feed Inc. team, is a wonderful assistant tool for all Shopify e-commerce store administrators to list, synchronize, and manage your products, orders, and inventory in the largest marketplaces, ad spaces, affiliate channels and shopping engines of the world. With Shopping Feed, you are supported to create the product listings, keep the inventory synchronized across your entire eco-system, get your product visibility boosted, and effectively extend sales by advertising and selling globally. Your product data on Shopify will be employed to strengthen your channel sales mechanism on a ton of channels such as Amazon, eBay, Google Shopping, Facebook Ads, Linkshare, Bing Ads, Etsy, Criteo, Rakuten, and so more. Furthermore, you can easily import and make the orders fulfilled directly from your Shopify store. After the order from Shopify is entirely fulfilled, Shopping Feed will instantly alert the channel to send trackings and fulfillment information to the buyers. Moreover, Shopping Feed features AutoRemove Rules which can help you remove filtered items from your product data feeds and prevent you from overselling. All things considered, Shopping Feed is a perfect assistant four every Shopify store, get more benefits from this application now with just a few clicks to install!
Highlight features
Use your product data on Shopify to support your other channels
Sync your inventory across multiple channels
Control your channel orders from your Shopify order
Remove chosen products using If/Then statements
Provide meaningful insights for key marketplace and sales channel metrics
Price: From $99/month. 14-day free trial. Additional charges may apply.
Rating:4.4 / 5
Amazon channel by Shopify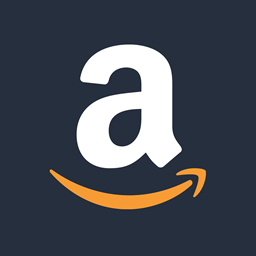 Being the largest online marketplace of the world, Amazon is a good place for trading activities to occur. There is a huge amount of users, buyers, and sellers on Amazon so it is a good source to attract new customers. However, to keep track work and manage all goods in stock, fulfill amazon orders, you will need the Amazon Channel as a productively working application. Not only creating Amazon listings for the products on Shopify, but it can also help you add registered brands without UPC/EAN and track sales using Home sales overview and Analytics pages. There are some requirements of currency and user account for you to follow such as selling in USD or CAD and having a professional seller account. Free to install now and enjoy our service.
Highlight features
Approach new buyers on Amazon
Integrate Amazon listings to your products
Control orders and goods in stock
Without UPC/EAN: subjoin registered brands to create listings with your brand's key attribute
Keep track your sales on Amazon by Analytics and Home overview
Price: Start from $0/month
Rating:1.8 / 5
DataFeedWatch: Shopping Feeds by Datafeedwatch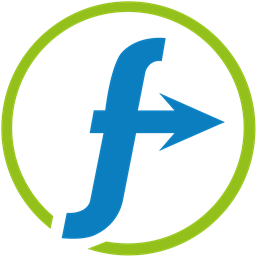 DataFeedWatch: Shopping Feeds, which is produced by the DataFeedWatch team, is an important assistant for all Shopify e-commerce store administrators to optimize the product data feed for Google and multiple shopping channels in various countries. With DataFeedWatch, you are allowed to create your first feed without any support or instructions. Please keep in mind that any functionality you need to create and optimize the data feed is certainly available, from the basic mapping to categorization, from filtering to uploading product lists, and way more. As you can see, this application instantly offers the complete service. The Analytics module which is integrated with DataFeedWatch will show you the performance such as clicks & conversions, revenue, cost of every item on every channel so that you can definitely manage cost, ROAS, or CPA of any product and also remove it with only one click. You can now get your Amazon orders synchronized with your Shopify store without any worries about the accidentally advertising out-of-stock items and also download the data on order across various platforms. DataFeedWatch supports your shopping feeds to be visible in many countries and areas like US, EU, UK, Aus, and so more. Create your own feed template now and get a ton of profits by installing this useful extension!
Highlight features
Provide all available funtionality needed for data's optimization
Add DFW-Analytics module to control your performance
Enable users to make an adjustment to the price to your specific needs
Sync and display all data across platforms in one place
Improve product visibility on numerous shopping channels and marketplaces
Price: From $34/month. 15-day free trial. Additional charges may apply.
Rating:4.7 / 5
FBA Shipping by Bytestand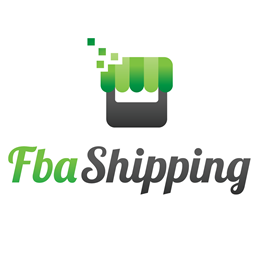 FBA Shipping by ByteStand is known as an app for Amazon FBA fulfillment in the US and another countries outside of the USA. FBA Shipping enables to integrate your account of US and non-US Amazon FBA to the Shopify store and simply automates the fulfillment of multi-channel Amazon FBA at anywhere. In addition, the app can offer real-time shipping quotes from FBA to the customers. In fact, the app lets you leverage the Amazon FBA power surrounding the world. After installation, the orders will be automatically sent and fulfilled by the Amazon FBA. Through the Internet, the app can update shipment status and then tracking number. Don't worry that FBA Shipping can be updated every five minutes and send emails to customers when orders are shipped so that you do not need to worry about customers or delivery updates. Bear in mind that every fulfillment process is automatic without requiring your work.
Highlight features
Get Shopify orders fulfilled easily in the US and outside of the US
Automate every fulfillment process
Fulfill Shopify orders with Amazon FBA
Offer real-time shipment from Amazon FBA to customers
Update delivery status as well as tracking number
Price: $25/month. 7-day free trial.
Rating:4.9 / 5
ExportFeed for Amazon & more by Exportfeed.com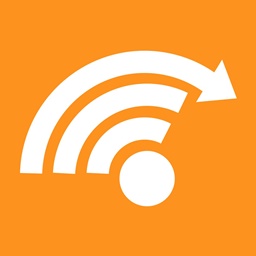 Promotion is an incredibly significant element of the marketing mix and may be the decisive step to determine the success of a campaign. The more channels your products are available on, the faster they will be sold. To have all these done, we offer you ExportFeed application which can support you to sync and manage your listings on MORE THAN 40 channels. Provided by ExportFeed.com, ExportFeed is employed as an effective tool to help you get more exposure for your products. Not only excluding out of stock products but it also allows its admin to set rules to modify currencies, pricing, and more others. In the online trading market, SEO plays a very important role, also with Conversion and ROI. Fortunately, improving SEO, Conversion & ROI is especially a significant feature that ExportFeed can provide. Managing listings and get more attraction could not be easier with ExportFeed, install it now to enjoy more profits and get help at any time.
Highlight features
Provide product feed for over 40 merchants
Simply optimize product pricing, currency and more
Display/Hide product variations
Better SEO, ROI & Conversion
Integrates with AmazonSellerCentral, GoogleMerchant, eBay and more
Price: Free plan available. 7-day free trial. Additional charges may apply.
Rating:3.0 / 5
Amazon Associate Connector by Infoshore technology solutions llp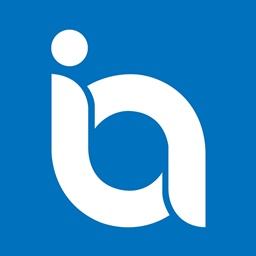 Created and developed by InfoShore Technology Solutions LLP, Amazon Associate Connector is an effective application to help import various products from Amazon and earn many benefits. Without technical skills, you can easily synchronize price and inventory in a periodical way. Conveniently, it supports all images and multiple product variants. Furthermore, you are able to make the "Buy Now" button active with your affiliate link on Shopify products page. Still confused about how to deal with these? Don't worry, after installing, you can contact and get helped by your account manager anytime. Install it now and feel free to explore many more advantages.
Highlight features
Import items to Shopify from Amazon
Support all images and variants
Synchronize price and amount in a regular periodic manner
Integrate with Amazon Associates
Quickly import Amazon variants as Shopify products
Price: From $4.95/month. 7-day free trial.
Rating:5.0 / 5
Amazon Affiliate Helper by Michita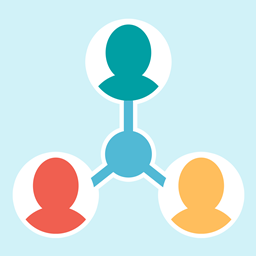 Amazon Affiliate Helper from the Michita team is the app that you are looking for your Shopify store. This app allows you to monetize your store with Amazon. It means that the customers are happy to have more options and more information about the products sold on Amazon. For instance, the visitors who come to your store find the baby toys, this app will give 10 recommended products related to this title or vendor. Besides, Amazon Affiliate Helper is very easy to use, without any set-up condition, you just download and use it. So you have a useful tool for your Shopify store, which helps increase the customer's satisfaction and the income beyond sales. Especially, this way allows you to monetize every visitor to your store even if you do not have any product are selling.
Highlight features
Easy installation: it does not require any technical requirement
Allow your customers to monetize your store with Amazon
Additional options for customers: Customers will have more information about the products which are sold on Amazon.
Prices comparition with Amazon
Make store more dynamic: With many useful features, you can choose to customize your store easily.
Price: $4.99/month. 5-day free trial.
Rating:0.0 / 5
How AVADA.io ranks Shopify Amazon Product Feed apps list
These above 9 Amazon Product Feed apps for Shopify are ranked based on the following criterias:
The ratings on Shopify App store
The app's rank on search engines
The prices and features
The app provider's reputation
Social media metrics such as Facebook, Twitter and Google +
Reviews and assessment by AVADA.io
Top 9 Shopify Amazon Product Feed Apps
Special thanks to all vendors which contributed the best 9 Shopify Amazon Product Feed apps. We honestly recommend you to give every app above a try if possible. We create Shopify apps review series with the aim of helping Shopify online stores find the best Amazon Product Feed for their website. All of the information on the review (including features, description, prices, and links) is collected from the vendor's website or their own published page/ selling channels.
The list of the 9 best Shopify Amazon Product Feed apps is kept up-to-date on a regular basis by our team. Please feel free to reach us out if you have any questions related to this app review.
Don't see your app on the list? Wanna contribute more content to this review? Contact us
People also searched for
shopify amazon product feed apps

amazon product feed apps for shopify
top amazon product feed for shopify

top shopify amazon product feed apps