Shopify Add to cart Apps 2021
18+ Best Shopify Add to cart Apps from hundreds of the Add to cart reviews in the market (Shopify Apps Store, Shopify Apps) as derived from AVADA Commerce Ranking which is using AVADA Commerce scores, rating reviews, search results, social metrics. The bellow reviews were picked manually by AVADA Commerce experts, if your app about Add to cart does not include in the list, feel free to contact us. The best Add to cart app collection is ranked and result in May 2021, the price from $0. You find free, paid Add to cart apps or alternatives to Add to cart also. The Top 50+ Shopify Free Apps for Every Store.
18 Best Add to cart Apps for Shopify
Here is a list of 18 best Shopify Add to cart apps:
Sticky Add To Cart BOOSTER PRO by Codeinero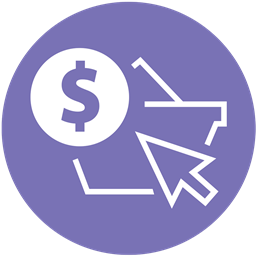 This app is designed to increase your conversion rates by keeping the shopping cart always available to make it faster for customers to check out and reduce the number of steps and clicks which are needed to make the purchases. It offers a wide selection of features. The first one is Stick Add To Cart Bar which contains the Buy button that helps your customers to quickly add a product to the cart without having to go back up to the original Add To Cart button, and when using this app, customers can skip the cart and go directly to the checkout feature. Furthermore, Always visible Sticky Cart – Floating cart for customers easier check out. Besides, the Quick Buy button will allow your customers to buy products directly from product listings which would improve the overall users experience significantly. Last but not least, you will never need to use code or developer when setting up and employing the app. So try it for free and start increasing your conversion today.
Highlight features
Reduce cart abandonment
ncrease the checkout rate
Improve customers experience
Make Sticky cart impossible to be missed
Easy setup and use
Price: $6.92/month. 14-day free trial.
Rating:4.9 / 5
teelaunch: Print on Demand by Teelaunch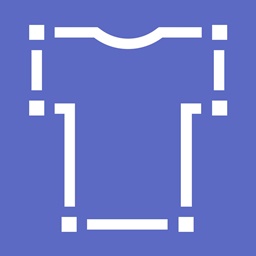 As you might not know about, Teelaunch: Print on Demand developed by teelaunch is actually a pioneer in the print on demand on Shopify. What Teelaunch can do to your store is that it helps you create unique products quickly and easily. The app can handle whatever a store owner throws at it. Also, Teelanuch can provide you with the best level of performances and quality and it is estimated that more than 20 products are already created within seconds when using this app. You can sell multiple items on Shopify store such as accessories, home commodity, wall art, jewelry, drink-ware, dinnerware, apparel, office, or all over print. Besides providing store owners with an amazing shopping experience, the app that includes its manual order toll can allow you to send it orders you might get on the Internet.
Highlight features
Sell your products anywhere
Create your products quickly and easily
Keep the product prices low
Provide high quality and perfomances
Create amazing shopping experience
Price: Free to install. External Charges may apply.
Rating:4.6 / 5
Free Persistent Cart App by Collect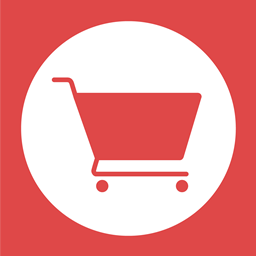 Free Persistent Cart App by Collect is an app which can help you increase your sales and revenue by reducing the number of carts that were abandoned. This app has several useful features which be highly beneficial for you. Firstly, this app can encourage customers to complete their orders across devices. To be specific, when customers log in across multiple devices, for example, a customer has logged in and started shopping on his or her mobile and then logs into your store on his or her laptop later, they will find their cart waiting for them and ready to complete their order. Also, if a customer adds new items to a cart before logging in, they will be offered the option to merge their new cart with their previous one when logging in. Secondly, this app is fully automatic. Just simply install this app, and it will work automatically works in your background, and it will give you information about how many carts were abandoned right after setting up. Install now and starts to experience these features for free.
Highlight features
Enlarge revenue by increasing orders
Easily and automatically install
Install without any fees
Compatible with various devices
Keep customers' cart staying persistent on any devices whenever logging in
Price: Free
Rating:4.5 / 5
Buy Me ‑ Sticky Buy Button by Makeprosimp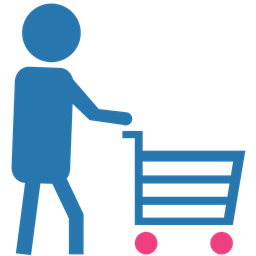 As the name of the app suggests, Buy Me - Sticky Buy Button is an app that provides you with a solution to reduce the checkout time for your consumers. Particularly, when you install this app, it will allow you to include a Buy Now button on all product pages or in other words, your customers can select the Buy Now and go straight to the checkout stage. Moreover, your clients can buy a product from the listing page, like Homepage or Collection page, without going to the product page. There is an option that let you show your buyers the products which are recently added into cart. You can change the design of the Buy Me Widget as well to blend with your theme or to fit your taste. This software also allows users to share products through social media then they can show it to their friends.
Highlight features
Allow users to add Buy Now button on all product pages
Let consumers purchase directly from Products listing page
Available to show clients recently added items
Easy to customize the Buy Me Widget
Able to sharing products via social media
Price: Start from $0/month
Rating:4.9 / 5
Sticky QuickBuy by Website on-demand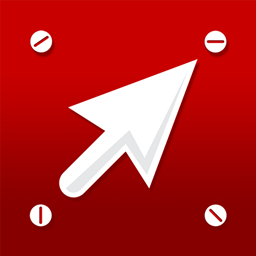 Sticky Button – Get Sticky aims at exploding sales and conversion with just a Sticky Buy Button. With 7 days of trial and nearly USD4 per month, you can experience lots of amazing things about the app. First, what Sticky Button can do for your online shop is that it makes your shopper easier to buy, then, reducing the rate of losing sales. Another popular e-commerce platforms like Apple or Amazon also use the sticky buttons to boost up their sales and provide your customers with the best shopping experience. In addition, it allows your customers to act on their decision to purchase and those buttons are visible to click. By the way, every sticky buy button is highly customized and the app can work well on all of the devices. Including tablet, desktop or mobile. For any merchant, you can easily see the number of sales because the app integrates with Google Analytics as well as FB Pixel. Whenever there is any issue, don't forget that you can email or call the support team at no cost.
Highlight features
Customize Sticky Buy Button colors to fit stores
Allow working on every device
Enable customers to go directly to the checkout selections
Track every sale via Google Analytics and FB Pixel integration
Automatically match store's themes
Price: $3.95/month. 7-day free trial.
Rating:5.0 / 5
Buy Button channel by Shopify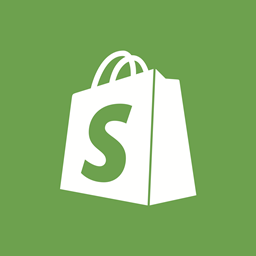 With shop owners who are running busy businesses, managing orders can become the big convern. Now with Buy Button channel by Shopify, all of your problems will be solved with just the help of Buy Button. With the customizable Buy Button which can be beautifully designed yourself, customers can checkout in every website or blog that they are browsing at the moment. More than that, the Buy Button channel will help you to make a checkout link to feature in posts outside of your store, along with fulfilling orders and track sales so you no longer have to go to any other web pages. And most importantly, you will be able to edit the products details without having to decode on your website, which makes Buy Button channel even more helpful. Install Buy Button channel for free right now if you are interested in these wonderful functions!
Highlight features
Customized Buy Button will help customers checkout everywhere
Make a checkout link that can come in handy anytime
Design the Buy Button to make it look matchy
Be able to edit products details faster
Fulfill orders and track sales easily
Price: Free
Rating:2.2 / 5
Sticky Cart by Uplinkly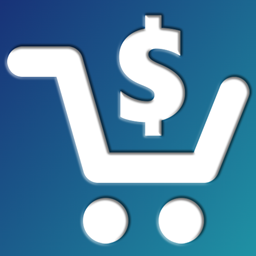 Sticky Cart app by Uplinkly is a solution for the online businessman who tries to enhance the sales and conversation rate. You just need a one-click installation without any coding and then it will be automatically updated with your store. By installing this app, you can easily customize the store with the color scheme that makes your store unique and outstanding. Moreover, this app allows users to work on all the devices and it is fully responsive to any mobile or desktop. In addition, this app will make the "Add to Cart" button outstanding and visible to attract the customer's attention. Therefore, they will be reminded with their products on the cart. Besides, with this button, the visitors will always have an opportunity to buy, which boosts your store's sales.
Highlight features
Enhance the profit with an Add-to-Cart
One-Click Install
Integrate with all devices
Remind customers to their carts
Fully Mobile and Desktop Responsive
Price: Free
Rating:5.0 / 5
Add‑To‑Cart BOOSTER by Revy apps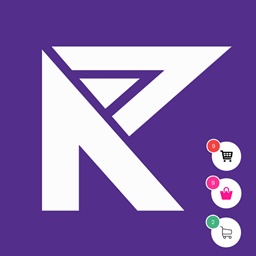 Add-To-Cart Booster by Revy is one of the most effective apps to help improve your sales through Add Product to Cart and Checkout. The app provides you with "Call To Action" buttons to help improve your shopping cart value, boost up checkout, and reduce the abandoned carts. With the app, you can customize to help match your store and your store's themes. In fact, the app is fully optimized for mobile, so it can work perfectly on all mobile devices. Additionally, the sales and conversion are also optimized to the carts and process of checkout. This means that as your customers want to buy, they need to see the button at once. And to make easy for them, the app provides them with many ways to add products to the carts. You will not have to waste your time installing the app since it can run and work under 5 minutes.
Highlight features
Reduce the number of abandoned carts
Provide users with add to cart and buy buttons
Create call to action button to help customers quickly make their decisions
Optimze sales and conversion
Get visual customization to match store brand and themes
Price: $6.49/month. 7-day free trial.
Rating:4.8 / 5
Carter by Tabarnapp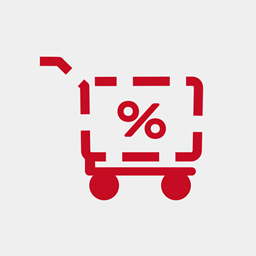 Carter run by Tabarnapp is an app which can enable customers to type the coupon cod before the checkout. The idea is to add a discount code into your cart and your customers can use it to take advantages of the discount to check the savings before their checkout. With the app, you can easily increase your sales with any coupon fields in your carts or in pages of the store. In case you log in as an administrator on the storefront, you can choose the preview and test it without being seen by anyone else. As you are contented with the results, you need to click Publish button to be ready to run. Take note that almost themes that are sold on Shopify contain a click-setup owing to premade configurations. Don't forget that Carter uses not so many texts, however, the app can translate any text to let merchants select the store's languages.
Highlight features
Add coupon fields to users' cart or pages to improve sales
Allow customers to know their savings before check-out
Enable to integrate with Shopify's themes and preview
Support multiple languages
Detect themes that have been installed on store
Price: From $4.99/month. 14-day free trial. Additional charges may apply.
Rating:4.6 / 5
Instant Buy by Eggflow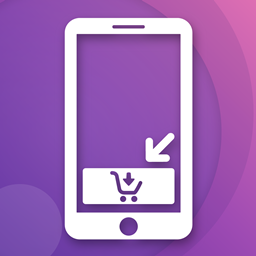 Have you ever heard of Instant Buy by Eggflow app? If not, you should read this review. Let's see how the app can work well on your shop. In fact, any customers are able to checkout anywhere in the site by choosing the button displayed on the screen button. The app also allows you to include products and keep the customers shopping. In addition, Instant Buy by Eggflow enables you to make a button to redirect your customers from a page to another page. This can help increase the traffic to those pages you focus on. If you do not like the "add-to-cart" button, don't worry, you can change it until you find it suitable for your store. All the buttons are also customized with the color or the text of each button being edited easily and quickly under your requirement. Moreover, you can paste, then save the Facebook pixel code to track people tapping your button.
Highlight features
Allow customers to checkout in any page
Draw attention to payment buttons
Button with redirect link
Easy to customize button
Add Facebook pixel code for tracking
Price: Start from $0/month
Rating:4.8 / 5
Nice ‑ Add to cart button by Goldendev (nice)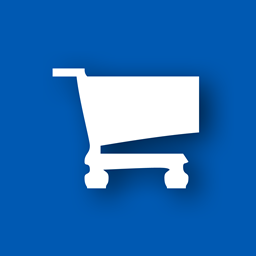 Nice – Add to cart button is an app which was designed by GoldenDev (Nice). Its function is to boost your sale by adding add to cart button and buy button to every product in your store. It will improve your customers experience significantly and make them spend more on your store because they will be able to add various items to their cart easily. Besides, you can also customize the add to cart button to make to perfectly match your Shopify store. For example, you can change the button's color, pick another style for your button, or change the button's position. Your store, as a result, will stand out compared to your competitors because of these nice add buttons. Also, within only 30 seconds installing and without any coding required, you will be able to add these outstanding buttons to your store's display. So what are you waiting for? Start setting up now and experience these fantastic features.
Highlight features
Boost sales instantly
Improve customers experience
Customize add to cart button easily
No coding required
Install within 30 seconds
Price: $9.99/month. 5-day free trial.
Rating:5.0 / 5
Sticky Add To Cart by The GAF by Great apps factory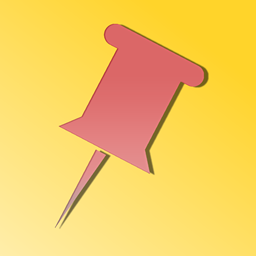 Sticky Add To Cart is an app designed and developed by Great Apps Factory. The app's function is to increase your sales and revenue by using a smart sticky product bar to grab more attention from your potential customers to the products. Here is how it works, the bar will appear immediately at the time when your customer scroll up to find the add the product to cart button in a predetermined position. The convenience will be ultimate while still keeping customers focusing on the main contents of your page like the description of a product, the features of it, and so on. Besides, when your users use the browsers on their mobile phones, the product bar will shark down or disappeared just like the address bar on Chrome or Safari. It would encourage them to add more products to the cart which will raise the conversion rate. Lastly, this app is free for development plans, so what are you waiting? Install now to experience these incredible features and make your revenue rocketed.
Highlight features
Increase sales and revenue
The bar can be customized simply
Easily to turn on/ off the bar
It's free for development plans
Provide detailed plugin documentation
Price: $3.49/month. 7-day free trial.
Rating:3.7 / 5
Social Share Cart by Dev cloud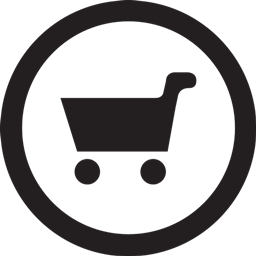 Spreading your products to the rest of the world is one of the most marketing strategies to boost up your sales quickly, and you might need a perfect system to help you with that. Therefore, Social Share Cart is here. Social Share Cart developed by Dev Cloud is another Shopify app that is mainly used to share the carts on multiple social networks such as Twitter, Facebook, Pinterest, etc. With the app, your store will become more social. Basically, sharing your carts on social media can result in more people's attention and encourage them to purchase from your online store. Moreover, you can allow your customers to share carts with their friends when they are buying your products. Social Share Cart is an effective toll to refer new customers by using the social share cart popup. Apart from that, the app is highly customizable that means that you can make changes in color, text, and font colors. In case you are not happy with the customization, you can use your own CSS or send the support team a design so that they can integrate it into your online store.
Highlight features
Enable customers to share their cart on social networks
Boost up conversion by sharing products on social networks
Increase revenues quicky
Be highly customizable
Apply your own CSS or send a design to integrate
Price: $1.99/month. 15-day free trial.
Rating:5.0 / 5
Chiibi ‑ Shoppable Tags by Linkcious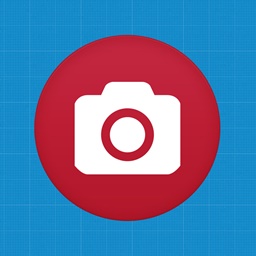 Chiibi – Shoppable Tags developed by Linkcious can help you sell lots of products by including many tags on a photo only, then it aids in embedding these photos into your shop as well as supercharge the recommendations of your products. The app is perfect for any merchant who needs to use more than stock photos. In fact, Chiibi – Shoppable Tags is suitable for online stores because you can show to your customers the matching apparel and how the items look as they go together. With the app, you can display all matching products in just a photo and customers can purchase from the posters or photos directly. In addition, you can upsell as well as cross-sell your products when using the app and don't worry at no cost. One more thing about the app that you might not know is you can get your photo embedded everywhere such as Youtube videos. In case you have any problem, you can email to the support team which is available and willing to hear from you.
Highlight features
Sell multiple products by adding tags to photos
Get smart photos embeded directly to the shop
Display matching products in a single photo
Upsell or cross-sell your products
Work with many themes
Price: Free
Rating:4.7 / 5
Bulk Add to Cart by Capacity web solutions pvt ltd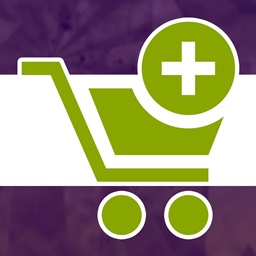 If your customers want to buy multiple items at a time, then Bulk Add To Cart is your needy solution. Like its name, Bulk Add To Cart creates an interesting shopping experience for your customers by allowing them to purchase many products and aims at setting up positive online shopping. Besides adding multiple products, your customers can include the cart with just a click. At the same time, they can add the number of each product as well as click Add to Cart button in the bottom or in the top of your product lists. As you can see, Bulk Add To Cart has many available setting selections in the App admin. You can easily install or uninstall the app without having any trouble. In addition, no coding skill is required and you can simply assign Multiple Addtocart temples to your different collection from the Admin store.
Highlight features
Promote shopping experience
Avoid browsing through product pages separately
Opt for many setting selections
Include many products to a cart
Allow inserting quantities for each product in product list view
Price: $29 one-time charge
Rating:5.0 / 5
Boost Conversions Bar by Akb enterprise, llc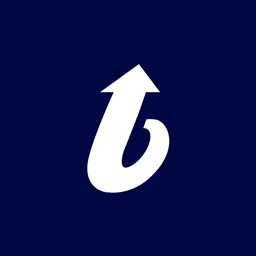 Boost Conversion Bar launched by AKB Enterprise, LLC helps you with the display of "add-to-cart" and "buy" button on your Shopify product pages. In fact, those buttons aid in boosting your conversions on Shopify pages. This way aids in boosting up opportunities for creating sales, then leading to potential customers. The button "Push directly to checkout" assists in reducing steps, hence, more customers can complete their purchasing. Boost Conversion Bar is easy for you to install. All you need to do is adding it to the store and letting it perform its power. You can simply replicate your own brand style and make changes in fonts, button, layout, and colors. The app well matches with the store themes and improves shopping experience. Regarding analytics and reporting, the app can track the analytics and observe how the app is doing. For example, from the app, users can see their button click, revenue, visitors, and many more.
Highlight features
Skip cart pages and allow customers to go to the checkout to boost conversion sales
Decrease steps to purchasing completion
Enable customers to buy more by improving add to cart and buy buttons
Let customers navigate users' web page to improve their shopping experience
Track users' analytics and report how the app is going on
Price: $14.99/month. 14-day free trial.
Rating:5.0 / 5
MultiBuy Checkout Booster by Anncode solutions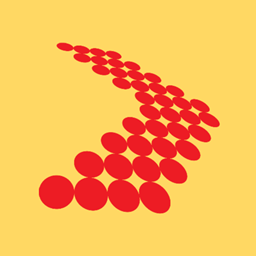 MultiBuy Checkout Booster app by Anncode Solutions is an effective solution to help customers to fasten their purchases in Shopify stores. By the outstanding features, the apps support customers to make the transaction more quickly and easily. For example, the buyers can select items to cart right from collection and search pages without going to the product pages. Moreover, this app also allows the shoppers to buy the products with a large quantity by Shopify Checkout booster tool. Therefore, the store owners can increase the customer rate as well as the satisfaction. Finally, the users can save a lot of time to manage their store because this app is easy to install and use for anyone who has not much knowledge in coding.
Highlight features
Quick add items from collection and search pages
Provide the one-click checkout
Select quantity from collection page
Show the out of stock message
Vary the images for the variants selection from search page
Price: Free
Rating:5.0 / 5
ATClone by Fuznet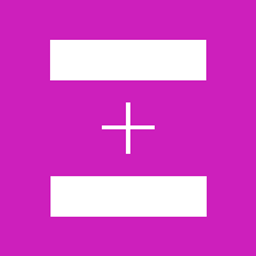 ATClone app can be your perfect app that can insert a second Add to Cart button to the product pages in one second. You can see that as visitors come to your store, there is a thing that you want them to do is adding your products to shopping carts and that is the reason why you need ATCone. AT Clone can add second buttons automatically under your description of products and synchronize the product variants as well as price. In addition, the app is well-designed to help match the theme's store and users can change the second button label easily, move or put it at anywhere they want. Another thing is your customers do not need to turn back to the top of your page when they finish reading the product descriptions. Don't forget that there are only 3 days of free trial to help you understand the app. You had better take advantages of ATClone app before deciding to buy it.
Highlight features
Allow customers to buy easily to increase sales
Show add to cart all the time
Include second buttons under products description
Change and customize a second button
Synchronize product prices and variants
Price: $3.99/month. 3-day free trial.
Rating:5.0 / 5
How AVADA.io ranks Shopify Add to cart apps list
These above 18 Add to cart apps for Shopify are ranked based on the following criterias:
The ratings on Shopify App store
The app's rank on search engines
The prices and features
The app provider's reputation
Social media metrics such as Facebook, Twitter and Google +
Reviews and assessment by AVADA.io
Top 18 Shopify Add to cart Apps
Special thanks to all vendors which contributed the best 18 Shopify Add to cart apps. We honestly recommend you to give every app above a try if possible. We create Shopify apps review series with the aim of helping Shopify online stores find the best Add to cart for their website. All of the information on the review (including features, description, prices, and links) is collected from the vendor's website or their own published page/ selling channels.
The list of the 18 best Shopify Add to cart apps is kept up-to-date on a regular basis by our team. Please feel free to reach us out if you have any questions related to this app review.
Don't see your app on the list? Wanna contribute more content to this review? Contact us
People also searched for
shopify add to cart apps

add to cart apps for shopify
top add to cart app for shopify

top shopify add to cart apps