Website vs Webpage: What's the Difference and Why Does It Matter to SEO
Languages grow to meet the desires of the persons who use them. We have several vocabularies in today's new age of technology that no one ever used many years (or even only months) ago.
Whether you're new to the fascinating land of online or a senior knowing everything about the Internet, you might still be making mistakes regarding common phrases. If you use the terms "web page" and "website" synonymously, you are slipping into one of the most frequently misunderstood English language word games in the 21st century.
Although they can sound like the same thing to you, there's a ton of difference between the two words. And if you fully understand the difference between "web page" and "website", you will see why we must separate one from another when it comes to SEO (Search Engine Optimization).
But first, let's get into some basic definitions.
Related Posts:
What is a Web Page?
To put it simply, you can compare a "web page" to a book page.
Books were the most common means of reading material until the Internet took off. Each time you turned a new page, you got new information from that page. In other words, each book page was its own entity. The same thing can be said about a "web page": a page containing information but in a digital form.
A "web page" is a single document that you can watch on the Internet. The word is a noun. The plural form of "web page" is "web pages."
A web page can entail multiple types of content, including text, photos, video content, or different code types. It may be blank as well. Viewing a web page does not need any navigation, unlike a website.
Web pages can be online news sites, social media, government postings, commercials, or a number of other things. Each web page is an online site mapped to a particular address, or URL, such as https://avada.io/resources/
Some examples of how "web page" is used in actual sentences."
Taylor got the information about climate change from a web page on the Internet.

Joe started a web page entirely dedicated to photos of celebrities on stage.

Code fragment allows web developers to include this search box within a web page.
Web page or Webpage The one-word spelling, webpage, is favored by certain usage authorities. However, as of November 2020, the two-word website is far more ubiquitous.
Let's look at the google results numbers for "webpage" and "web page" . The web page is many times more prevalent, as you can see.
So, let's stick to the two-word spelling "word page."
What is a Website?
Using the same book example, if a page from a book is a web page, the website is the book itself.
A website is a list of pages sharing a common thread. Multiple web pages connected together into a single website typically have the same domain name (the URL or the WWW address that will direct you to the website or web page).
For example, an organization's website can have different web pages such as home, about us, contact us, features, locations, feedback, and others.
For instance, there are several web pages on this website, https://avada.io/, all of which are different, but they are still the same umbrella of Writing Explained.
Likewise, there are several sites on the New York Times website on which you can find numerous posts, columns, and other material, all under the same domain of https://avada.io, for instance.
https://avada.io/resources/
https://avada.io/shopify/docs/
https://avada.io/shopify/apps/
**Some examples of how "website" is used in actual sentences."
Joe soon had too many celebrities for a single web page, so he grouped them on separate web pages according to alphabetical orders and organized the photos into an entire website, which has attracted many visitors.
Taylor was shocked to find out that her website was hacked yesterday.
Key Differences Between Website and Web Page
Since a web page website has similar features, or maybe since all of them start with "web," being confused between the two words is totally justifiable. But you would know by now that there is a distinction between the two. So what's that? It's much easier than you would imagine.
A web page is an independent component of a website that has the links to other web pages on the website; a website, on the other hand, is a collection of related web pages addressed to a Uniform Resource Locator (URL).

Each website must have a specific URL; whereas numerous web pages can share the same domain.
The website is the place where you show the content; a web page, on the other hand, is the content that is to be shown on the website.
A URL for a web page has an extension such as HTML, HTML, PHP, etc.; In comparison, the URL of the website has no extension.
The address of the web page is an integral part of the domain name, and it relies on the website; a website, on the other hand, has no connection to the URL of the web page.
As a website includes many web pages; the web page's creation and production require less effort than a website.
Why Does The Difference between Website and Web Page Matter?
As a matter of fact, for one elementary explanation, understanding the difference between these two words will drastically affect your marketing strategy.
Websites are not indexed by search engines; they index only web pages. That means search engines check at each web page as they migrate over the website and list them separately based on the content of the web page rather than the collective web.
Now, remember that the search engine does not index a single website, and here's why all of this play an essential role in SEO. If you are trying to customize a particular keyword phrase for your site, you need to refine each web page to rank explicitly for that keyword phrase.
Remember that one web page on your entire website is not enough to rank for that phrase; it's better if you optimize your website at the basis of each separate web page, landing page, and blog post because that is how Google's algorithm runs. Google looks for the most relevant web pages to display in their SERPs, not the most relevant website.
How to Optimize Your Web Page for SEO
1. Optimization for Heading
Headers can inform visitors and search engines about the various sections and the content each section will cover. To users, this is immensely helpful since the users can quickly scan through the information. Headers are also very beneficial for your site score.
Without further ado, here are the best SEO heading practices for an e-commerce platform.
Use headings to provide structure: Each heading should give the reader a gist of the information they can have from the paragraph text. H1 introduces the subject, H2 explains the sections, and the sub-sections are H3 to H6, etc.
Use headings to split up text: An easy-to-read article is more likely to perform better in the search engines. So, you may want to use headings to split up the texts, making them more comprehensible and scannable.
Use keywords in your heading tags: To collect context on your website, Google looks at your headings, so it is better to include keywords right in the headings. However, don't overload them with keywords and keywords (as keyword-stuffing will make you look bad in Google's eyes); you should make it feel natural.
Optimize your featured snippets: Optimize your heading tag for a lengthy search keyword, then use narrower headings to illustrate the items. Google uses these headings to generate its own bulleted lists in a snippet result.
Snippet Results
</figure>
Use just one H1: In our view, H1 looks very much like a title, so to prevent misunderstanding, you can take into consideration if you are optimizing an article with chapters like this one.
an article with chapters
</figure>
Keep the heading tags consistent: Try to impress your viewers with consistency; you should only use one heading format for the entire website. It is also better if you keep them short, around 70 characters or less.
Make them appealing: Needless to say, who will want to read the rest of the article if the headings are not attractive? So try to write impressive headings; the first impression is always the most important.
2. Optimization for Title tag & Description tag
The first thing that a search engine and a person reads is the title tag, so it is of great importance to make it as impressive as possible. You may also want to use keywords that are closest to the beginning. Any compelling phrases such as "X percent off and "lowest price" will hook people right off the bat.
Next to the title tag is the description tag. It will tell people and Google about your article or your message.
While not playing an important role in ranking, the description tag is extremely important in winning users' clicks in Search Results Pages (SERPs). This short paragraph is a prime opportunity to advertise content to users and tell them exactly why the page is relevant to what they are looking for.
You may want to use phrases such as "great selection," "FREE shipping," or On Sale," as they easily attract interest. Insert photos
3. The SEO URL
A review of over 1 million returns from Google searches reveals that short URLs appear to rate higher than long URLs on Google's first list.
Your URLs, as an e-commerce site, will be longer as it contains both categories and subcategories. For instance, see this URL, for example. https://avada.io/seo-suite/
This long URL will not affect your SEO much if you keep it clear and not too long (over 50 characters). Any needless information should be excluded.
You may want to make your URLs rich with keywords of a section or product, generally around 1-2 word for description, such as https://avada.io/seo-suite/
4. Internal Links
Google crawls websites by tracking both internal and external links, using a bot named Goggle bot.
Internal linking is something you can monitor; therefore, it is slightly more important than its external counterpart. With the right internal links, you can direct your guests and Google to your most important sites, allowing Google to find out which sites cover related content on your site.
If you just published a blog post, you may want to link it to your relevant articles. If you have several products that can be bought together or they complement each other, you should link them too with an anchor text link rich with keywords
what is an anchor text?
</figure>
If you link your newest blog articles to the homepage, it will get more link value instead of linking only to the category page. Also, by linking your blogs to the homepage, Google can discover your blogs faster.
Google splits link value among all links on a web page. The website homepage will often have the most significant link value, as it has the most backlinks. That link value will be split between all the links found on that homepage. If the following page also has several links attached to it, Google will continue to divide the link value on that page, and so on.
5. Optimization for Images
Information with images always outperforms plain text. And when optimizing images for SEO, there are certain factors you need to get right:
Image selection: Pick images that are relevant to the content's subject matter. In comparison, an original image (such as a portrait that you take yourself) provides more value from an SEO standpoint, as it is more authentic.

Copyrights: Make sure to pay the necessary licensing fees and appropriate credit if you plan to use stock images. There are several sites with royalty-free photos as well.
Related Article: Best Stock Photo Sites
File format: Save the images as formats that can be indexed by search engines such as PNG, JPEG, or GIFs (most editing software can help you with this)

Name: You can characterize the picture using the relevant keyword(s) in the file name. Remember to use an image with the ALT attribute.

Alt-text: Search engines prefer to regard websites as more optimized with SEO-friendly images. As a result, you will get a rise in traffic, further improving your ranking. In addition, visitors with visual difficulty can use screen readers to grasp what is on a web page and what bits of data are in the source code of a web page. Adding textual explanations of your images allows your website to be open to everyone, encouraging them to openly explore and enjoy your website.

Text support: With a caption or some texts, you can make your image more understandable. You may want to use the keywords you used in the file name and the ALT attribute in the caption

Scale: File size plays an important role on a web page. Small-sized images will help users load your pages more easily, which is important for mobile users' experience. If your images are big, considering resizing each image prior to uploading it to your website and designate height and width attributes in the image tag.
6. Other Media
Photos, podcasts, audio are other media forms that can be viewed on the website. All these are useful for entertaining and keeping the visitors stay on your sites longer. However, don't set your videos or audio to play by default; that is irritating. Imagine you are in class, and out of nowhere, your laptop plays "Welcome to my YouTube channel."
Quality: Pick good-quality audio/video files.
File naming: Simplify file names with keywords that are important
Related text: You may provide a transcript including your keywords to the audio/ podcast. Also, you can use the text accompanying the video/audio file to explain its content,
Name, description: Ensure that each file has a specific title and description of its own.
Tags: Insert keywords with tags in the video/audio.
7. Density of Keywords
Keyword density indicates how often, based on the overall number of terms known as material, a keyword appears in a file. For example, if you have a keyword popping up five times in a 100-word paragraph, the keyword density would be 5%.
Even though there is no definition regarding the best number for keyword density, obviously, the larger the density is, the more likely Google thinks of your website as "keyword stuffing," which is not at all good for your SEO practice.
So make sure the keywords are used in the content, but keep it low and normal.
8. LSI keywords
Latent Semantic Indexing (LSI) keywords are combinations of words and phrases closely related to the primary keyword.
What are Latent Semantic Indexing (LSI) keywords?
</figure>
For example, if you want to optimize an e-commerce website around the "smartphone" keyword, the LSI keywords to that can be:
Samsung
Android
iPhone
iPhone 12 pro max
IOS
LG
Sony
Huawei
See the relation? And they're also not hard to find; just go to Amazon or Google Keyword Planner to see the words appear on the category page or product page several times.
Then, you sparsely put the LSI keywords into the text of the item or category page and make sure that they all make logical sense.
Conclusion
Web page or website? It is important to know the contrast between these words in the modern era, even if they are frequently synonymous in informal speech.
A single document on the Internet is a web page.
A series of several web pages under one domain connected together is a website
In terms of Search Engine Optimization, websites are not indexed by search engines; they index only web pages
Now that you understand the difference between a web page and a website, along with what you can do with them, it is time to take advantage of this useful knowledge. Optimizing each of the web pages with the keyword phrases you want to rank is the most important lesson from this post.
A single web page on your website needs your attention, from blog articles to product sites, landing pages, and beyond. However, do not over depend on just one keyword you're your homepage because it won't get you too far. You want to optimize each page collectively to get the most views and engagement for your website.
New Posts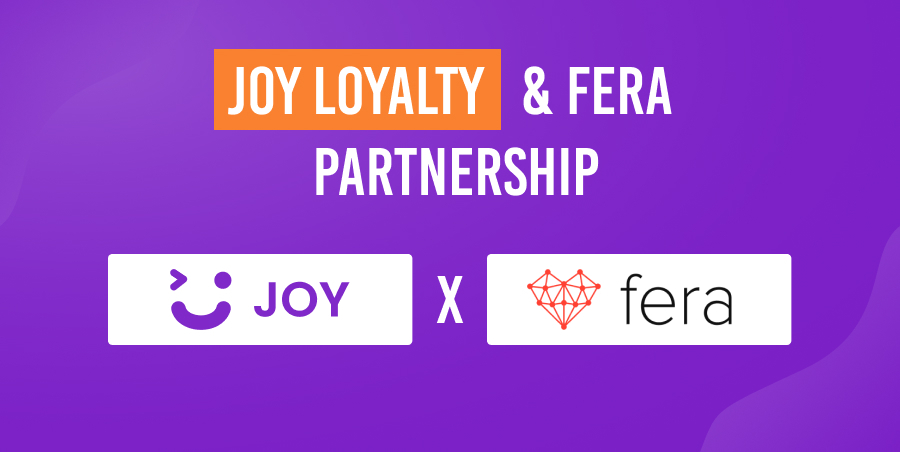 Subscribe
Stay in the know
Get special offers on the latest news from AVADA.
40k
subscribers has been joined!
Earn $10 in reward now!