University Branding Strategy - A Complete Guide for 2022
Only a few colleges had a long-term strategy for their brand a decade ago. There is a pressing need now that the academic talent, funding, and recognition market is heating up, making the situation more urgent. Universities understand the need to cultivate respect for their own uniqueness. However, although certain institutions are considered "excellent" brands, most aren't. And it may be due to the way that colleges and universities market themselves.
Branding has become more important to colleges after recent disasters like Covid-19, which have impacted enrollment. At this point, 88% of university officials are worried about the short-term effects of Covid-19 on student attrition and 86% are worried about the long-term effects on student enrolment.
When it comes to school branding, it's obvious where many universities fall short. Follow these steps to build a stronger message and brand to boost student retention and build a better brand.
Table of Contents:
Why do colleges and universities require an A plus in their branding?
Experiential learning is the primary distinguishing feature between universities and other types of businesses. The expectations and hopes of everyone who attends university are vastly different. It's possible to open the door to a better future by attending the correct college or university, but that's all it can do.
One of the reasons colleges' brands are so significant is that the service they provide is intangible. Your promise or guarantee ultimately determines whether or not they'll stick with your institution, no matter what happens.
Values: Every year, the cost of attending college continues to rise. Because you can't guarantee your alumni success, they need to perceive your worth in other ways, such as:
How well are you meeting the needs of your kids every day? Is this something you'd be interested in?
Support: Will you be there for your students every step of the way to help them overcome obstacles in their education? What kind of assistance do you provide to students?
Faculty: Is it possible for you to reassure your pupils that they'll be learning from the best in their industry, even if you can't guarantee their success?
Your university's branding is critical since it helps to solidify the idea of higher education by assuring prospective students of a specific standard of study upon enrolling in your institution. You can confirm your student's decision to spend their money on what you have to offer with the correct university branding strategy.
How to create a successful university branding strategy
University branding techniques share an unsettling commonality, as anyone who has looked into it before will tell you. Most organizations' slogans and logos are remarkably similar. More than a few schools have logos in the style of a family shield that dates from the early 1900s. As a result, their slogans tend to be an unwieldy conglomeration of feelings claiming that the institution is unique or distinctive in some way. In the best cases, it's predictable and dull.
It's crucial to think about what sets your university apart to make your university branding strategy memorable. We've put together some ideas to help you improve your university's public image.
Strep 1: Find your strength and use it to your advantage
Among the first things a company considers when building a brand are the personas of its customers, the nature of its product, and its "Unique Selling Point." It is possible for universities to establish their unique selling proposition (USP), which highlights the area in which they excel.
You may be interested in a particular field of study, such as healthcare or technology, for example. Your university may have a unique course of study or a department that's highly regarded in the community.
A university's marketing strategy may include elements unrelated to the courses offered. For example, do you have a state-of-the-art campus and a wide variety of exciting extra-curricular activities for students to participate in? You need to know what attracts individuals to your organization and utilize this as the basis for your university's branding standards."
Step 2: Become familiar with your own narrative
When it comes to marketing and branding, the narrative has become an essential element of the process. Using a tale to tell your university's story to prospective students can be a powerful tool for building a stronger bond with them. No educational institution exists in a void. Your university is part of a larger community for many students, and your surroundings play a role in their decision to enroll.
When it comes to telling your story, it doesn't matter if you're an old institution with a long history or a brand-new school that was founded to tackle a specific problem. Examine your university's origins and its accomplishments over time. Also, consider the reasons for its establishment. The more history and purpose you can add to your university's brand, the easier it will be for potential students to feel like they're a part of a larger, more important group.
Step 3: Analyze your competition
Competition exists in today's university marketplace just like it does in any other industry. Just like you, there are many other colleges and institutions out there that offer a wide variety of courses and excellent faculty to their students. Branding a university involves finding a strategy to stand out from the competition.
After sorting through your strengths and historical points, you'll already have a list of key differentiators to work with. To ensure that your unique selling proposition (USP) isn't too similar to another company in your industry, conduct a brief competitive analysis.
A competitive study can also help you identify the weaknesses of competing university brands so that you can construct your school to address the issues you know your students encounter.
Top tips for your university branding
To set yourself apart from the competition, you need to put in the time and effort to develop a unique set of rules to your organization. Consequently, a large number of organizations that are investing in higher education branding turn to experts for assistance.
Here are some of the insights we may provide to educational associations in the process of developing a strong brand identity.
Deliver value to your audience

Having a clear picture of your target audience is the first step to a successful branding strategy. Every learner is unique, just like every consumer. The computing courses offered by some schools will appeal to some students, while the arts degrees offered by other schools will appeal to others. Take into consideration the kinds of classes you shine at, and the audiences for which your faculty has the most value.
Finding a specialization for your brand is a terrific approach to give it a focus. The key to a successful university branding strategy is knowing what sets you apart from the competition. Whether it's your ability to accommodate part-time students or your world-class athletics program, know what sets you apart and target your marketing efforts accordingly. Highlighting what you're worth can be done through:
Inspiring brand imagery and blog posts on your website
Graphic style and word choice that can make or break your prospectus.
Email campaigns, marketing campaigns, and communication plans.
Choose your logo and colors carefully
If your university's brand identity and logo design may use an upgrade, you can get to work on those elements now. The goal here is to stand out from the crowd while still leaving a good impression. There are several factors to consider, such as whether or not you want your logo to look like that of any other university in your area.
Pick a logo that has personal significance for you. If you're a student organization, it could be a way to show off your school mascot or academic heritage. Remember to be cautious when choosing colors as well. The colors you choose can have an impact on your audience's emotions and perhaps change their opinion of your company. Red, on the other hand, is a fiery color, while purple is regal and refined.
Invent your own catchphrases and slogans
University branding is plagued by the tendency for educational institutions to use taglines that are vague and meaningless. "Yes, You Can," "Your Future Made Easier" and other statements like these are common in college taglines.
Because these slogans are so motivating on the surface, they don't actually communicate what your organization stands for to your students. Take some time to consider your place in the market and what you have to offer before coming up with a tagline for your university branding campaign.
As a university, it's important to show off your strengths and ideals via your logo, slogan, or any other branding material that you use. Use precise numbers instead of imprecise remarks.
Keep your assets together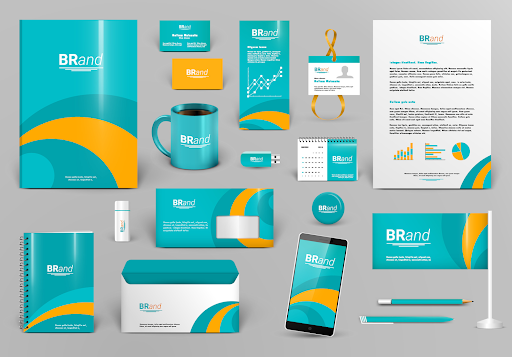 Consistency is a key component of institution branding. If your staff or faculty can't quickly access your brand assets, you run the danger of having marketing products generated that don't adhere to your brand's guidelines. Your efforts to develop a brand that encourages enrolment may be undermined as a result.
Choosing a logo that truly expresses your university's core principles and picking colors that make your students swell with pride is essential to maintaining that aesthetic in everything you do, from newsletters to school blazers.
Consistency isn't just an aesthetic issue, but it's also a behavioral one. Consider the tone of voice that your online brand's marketing staff should employ while developing content. If your university is active on social media, how will you stay in touch with former students and recruit new ones? From the first contact to the last, keep your identity in mind.
Use the right means of social media to reach your students
As a university, social media is a requirement, whether you're trying to attract new students or keep current ones engaged. Having a strong social media strategy is vital for college admissions since prospective students rely heavily on social media to make their judgments. The following are a few strategies you can take to promote your university's brand on social media.
Examine your audience
After you've identified the archetype of your brand and the accompanying values, you should look at who it is you're trying to reach. When it comes to marketing to prospective students and previous students, you're most likely aiming for the latter. Both freshmen and transfer students are included in this category. The content you may and should share on your social media platforms will be informed by their historical responses to your marketing materials and those of your competitors.
On your website's "connect with us on Facebook" button, for example, incoming freshmen are more likely to click than transfer students, so you know to focus your Facebook content on high school seniors and their families.
There is a wide range of options for this type of content, from student testimonies and events like a homecoming to articles on "Choosing the Right University for You."
Build strong student personas
What you want to achieve is to make your university a must-attend institution. Students could be targeted based on their interests in specific fields of study, their geographic location, or any other characteristic you can think of.
Create personas depending on where this individual is in the enrollment funnel, what material they've previously engaged with, what content you can supply to suit their needs, and where they can be located on the platform. As long as you stay loyal to your values and personality, the possibilities are unlimited.
Select the right social media channels
Since there are so many social media platforms available, you have a plethora of ways to connect with and engage your students.
LinkedIn and Facebook are excellent tools for connecting with current and former students and faculty, as well as for establishing yourself as an authority in your field. Our LinkedIn posts are written with the career-minded person in mind, as well as those who want to learn more about academic research and current industry trends in-depth.
On the other hand, visual media like Instagram and Snapchat are great for promoting your university's brand with eye-catching visuals and videos. When it comes to attracting new students, Instagram is the best place to start.
You can use Twitter to advertise university events and campus updates, provide industry-specific news; and connect with faculty members, etc.
Identify the different types of personas that exist across various platforms, and then tailor content specifically for them. It's critical to consider where a potential student is in the enrollment process and how your social media strategy might help lead them to a final enrollment decision.
Diversify content types for both paid and organic engagement
You have nearly as many possibilities for content as you do for student targeting. Some forms of content do better on paid media than others, so it's important to experiment with both. In the end, the performance of each piece of content is determined by the objectives you set for it.
Opportunities for graduates
Promote your program, but don't stop there. Focus on what students can expect to gain after graduation, such as higher earning potential, better job growth chances, and a chance to make a difference in their field.
Aside from promoting your institution's scholarships, graduation rate, and employment rate, you can also utilize this content to make your university stand out among the many others competing for potential students' attention.
Enrollment information for students
Universities that want to stand out from the crowd should invest in paid social media campaigns that target prospective students and pique their curiosity in the institution and the programs it offers. To put it another way, your university's beliefs and distinctive characteristics can be highlighted in general content as well as in program-specific content.
If you're going to utilize any of these photographs, make sure they're of actual students. Demonstrate your capabilities by exhibiting them on campus, working with classmates, or even giving lectures. Make certain that each image is optimized for the specific location in which it will be displayed.
In the same way, you'll want to make sure your ad copy is optimized to get the maximum clicks and reads. Keep your content short and straight to the point, if you want to capture the attention of your readers and keep them interested. As a result, it is important to indicate any approaching application or enrollment deadlines in your message.
Events
Paid media, such as Facebook advertisements, Google Search site link extensions, and LinkedIn InMail, are excellent tools for promoting student enrollment events, webinars, and on-campus activities.
On the registration page of your university website, we recommend adding a Facebook pixel that can be retargeted to this audience so that you can keep them informed about your event.
Also, make a Facebook event landing page for the event and include the hashtag in the invitation, as well as on any other marketing materials you use to promote it. Using this hashtag, you may now interact with event attendees in real-time on a variety of social media channels for the conference.
After the event, you can keep the buzz going by following up with potential students to get their input, answer their questions, and thank them for coming by following up with them. Share any user-generated content (UGC) from the event on your university's Facebook page for even more social points.
Video
Last but not least, video. Video is a type of material that consistently does well on all social media channels. Your university's narrative may be told in a captivating and fun way through videos.
For example, you can use video footage to promote events and share campus news, announce key research results, reveal changes in departments, show off the campus and provide program details, interview students and teachers and recap university events, and so on.
Evergreen video content, such as how-to guides for studying more efficiently or how-to guides for managing your time, can also be posted to the university's YouTube channel. Alternatively, you might create a YouTube channel for the university and save these recordings there.
Maintain and boost your current position
To have a successful university branding plan, you must also take into account your school's local and national positioning. As a school, you are ranked according to the name and location of your school. While Ivy League universities have a worldwide reputation for academic excellence, they didn't get there without making an effort to keep it up. In order to be relevant, you have to keep reintroducing yourself to the next generation.
It's more difficult to get into the field at other colleges. Even though it's not impossible, your chances of success will increase if you employ various tactics. Unfortunately, prospective high school students do rely on rankings to help them decide which colleges are worth their time and effort to apply to. Being on their mind doesn't necessitate being number one, but it does necessitate thinking about where you stand.
Examples of universities with effective branding campaigns
MIT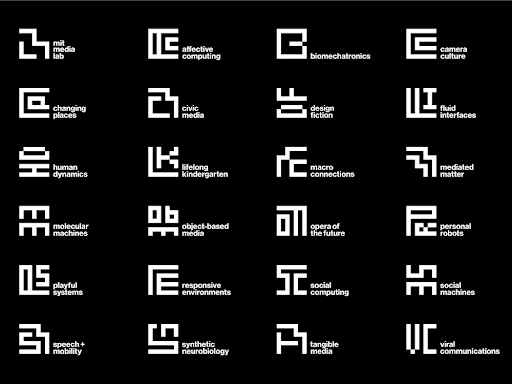 Massachusetts Institute of Technology (MIT) is one of the most well-known universities in the United States, and its branding is a big part of it. Founded in the 1800s, the school's mission has remained unchanged since then. Science and Technology (STEM) continue to be seen as a vital aspect of civilization. It appears like the way on a variety of platforms and promotional materials. Even the placement and alteration of its logo are strictly regulated. Each part must be separated by a predetermined distance. As a result, potential students are enticed to apply because of this level of detail.
University of Texas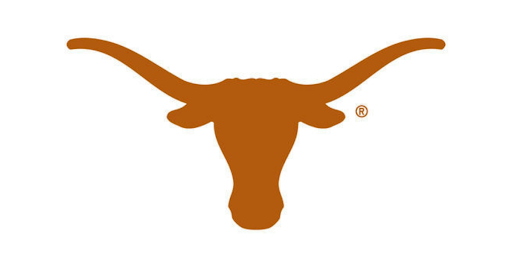 UT Austin's mascot is the Texas Longhorn bull. An image of a student making bullhorns with her hand is the first thing you see when you visit the website. The company's social media and branding are plastered with this gesture. You can see how the institution makes use of social media to make an effect, and you can do the same. Just be sure to use photographs that are consistent with the look and feel of your school.
Even though the college has its own mascot, it's not the first to do so. Students, academics, sportsmen, and even Santa with the bullhorns are all featured on its Instagram page. When compared to other universities with comparable mascots, its longhorn imagery stands out. They made it their own with a simple gesture.
The University of Hartford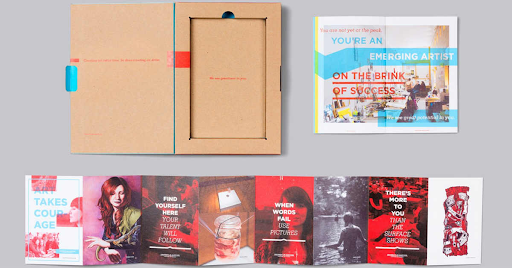 The University of Hartford aims to attract students by using unconventional branding methods. Because of this, the packaging for potential students is unique and connects to the brand. It's based on the premise that new students arrive unfinished and join the institution to complete their education.
There are no distractions, and the colors are consistent with the university's website. Because it isn't, it doesn't need to be. The University of Hartford has a well-executed plan to guarantee that students know what the university is all about. In contrast to usual branding for admissions, which is typically more friendly and less classifying someone as "unfinished," this takes a step out of the box.
Final words
In today's environment, universities are beginning to realize that branding is essential to their existence. A university branding campaign is no longer an optional idea for academic institutions that want to compete in an increasingly crowded marketplace. Modern colleges need the means to differentiate themselves from their competitors and convince students that they're worth the money they put in.
Developing a strong brand for your university is critical to its success. What matters most is whether you're beginning from zero with a fresh new school or updating your image after decades of service.
New Posts
Stay in the know
Get special offers on the latest news from AVADA.